Steph and Hugh's Spring tipi wedding
A really lovely post popped into my feed a recently and it brought a big happy smile to my face for two reasons; firstly (and most importantly), the lovely Steph and Hugh had welcomed a little baby girl into the world and they looked SO incredibly happy, which made my heart sing. Secondly, it instantly reminded me of their gorgeously joyful wedding day last May.
It was our first wedding post-lockdown and I remember Ian and I saying as we left, on a complete high, with a packed dancefloor behind us, that if all our weddings last year were going to be as amazing as this one, then we were in for an absolute treat!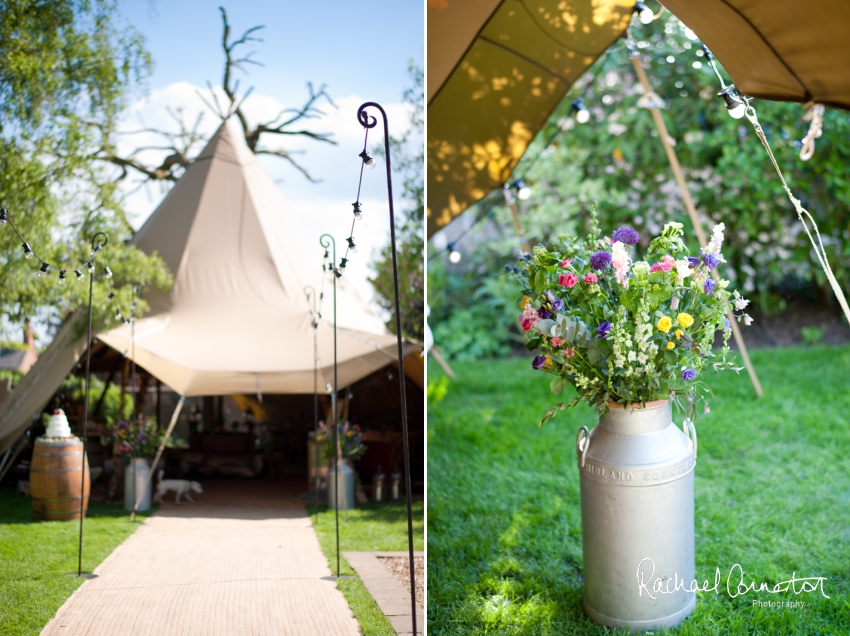 I knew that we were on the same wave-length as soon as I started chatting to Steph and Hugh for their pre-wedding shoot on her parents' beautiful land in the Leicestershire countryside (and the very spot where Hugh had popped the question!). Her love of horses (a big passion in the Connerton household), their shared love of food (Steph's sister owns the wonderful spice company Rooted Spice) and all things outdoors (their home for night after the wedding day would be a mini-tipi near this very spot). I could also sense that they were both a lot of fun and were determined not to take the wedding day too seriously…the perfect basis for a BRILLIANT post-lockdown party!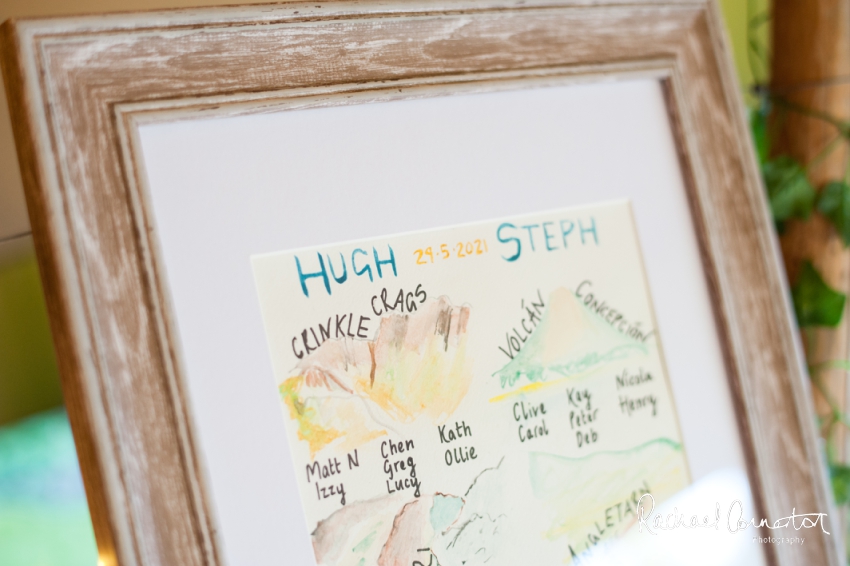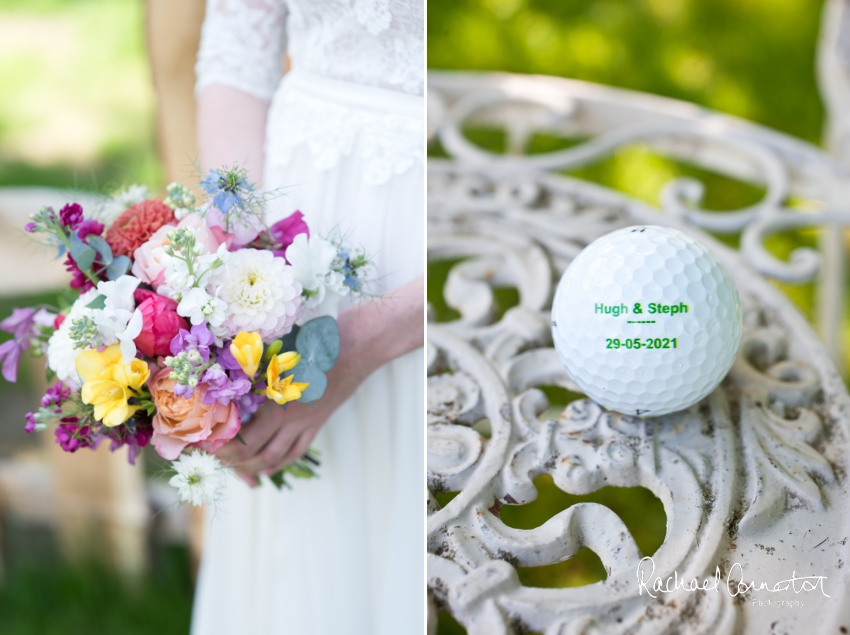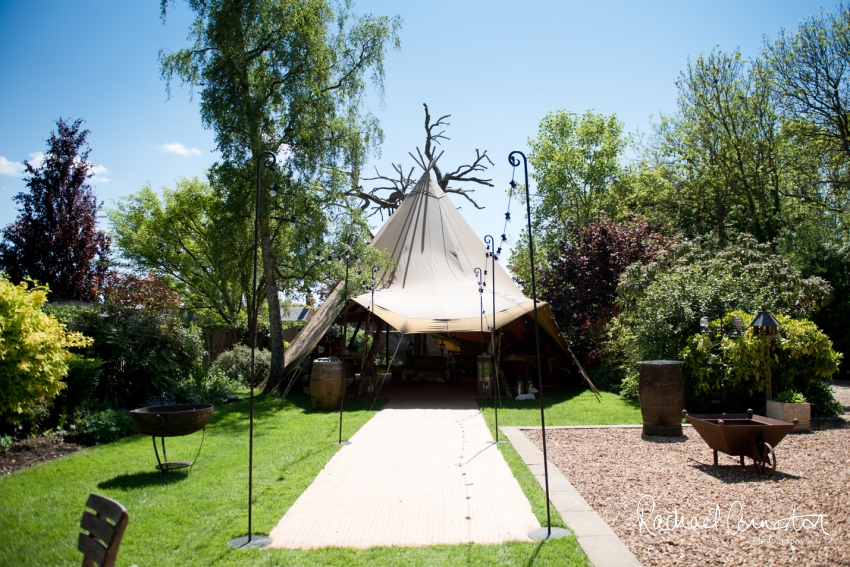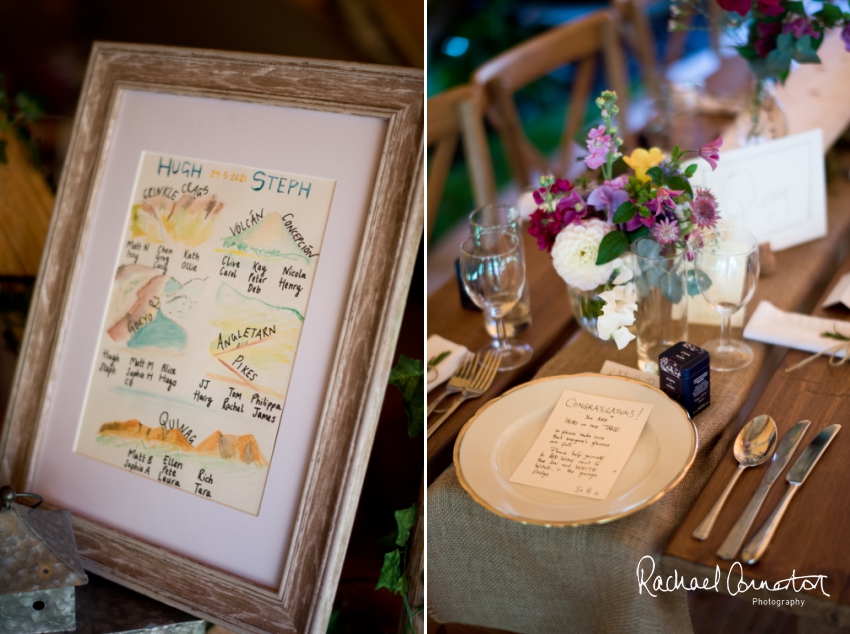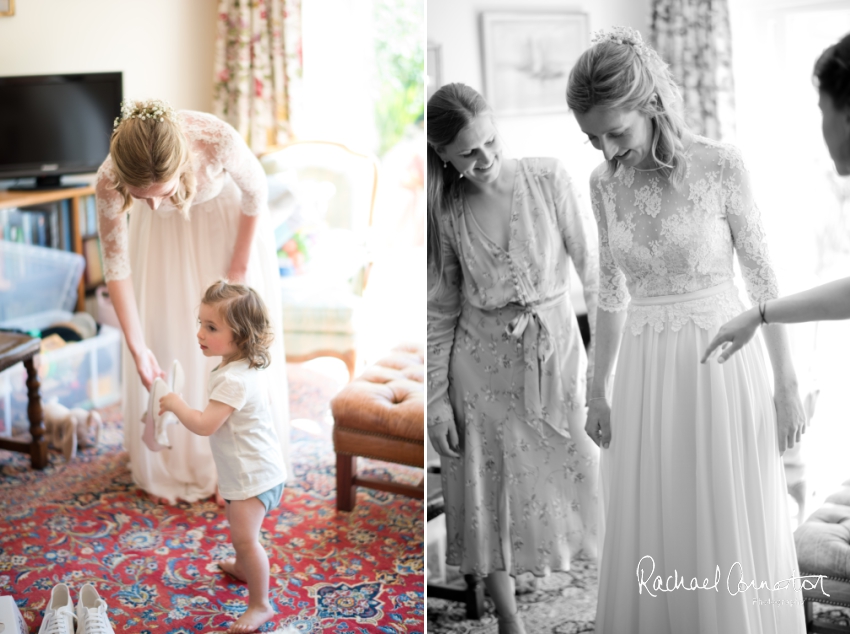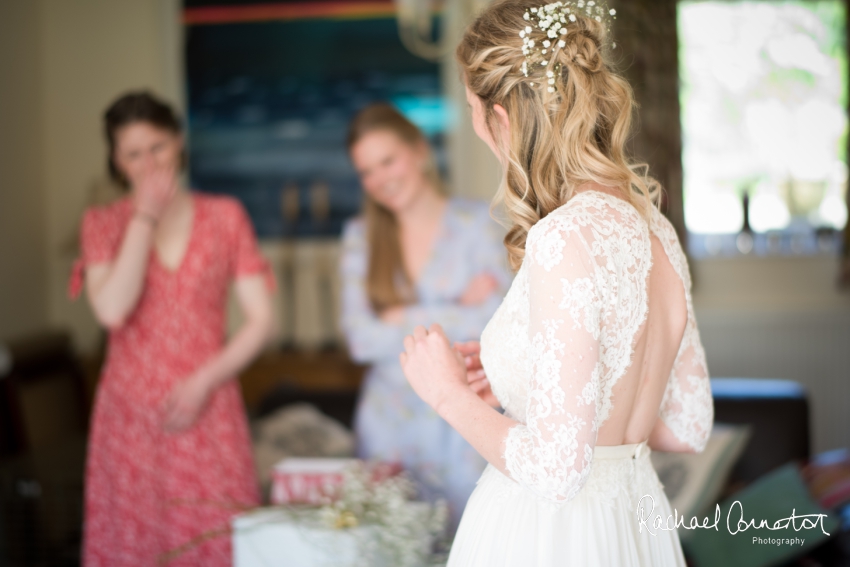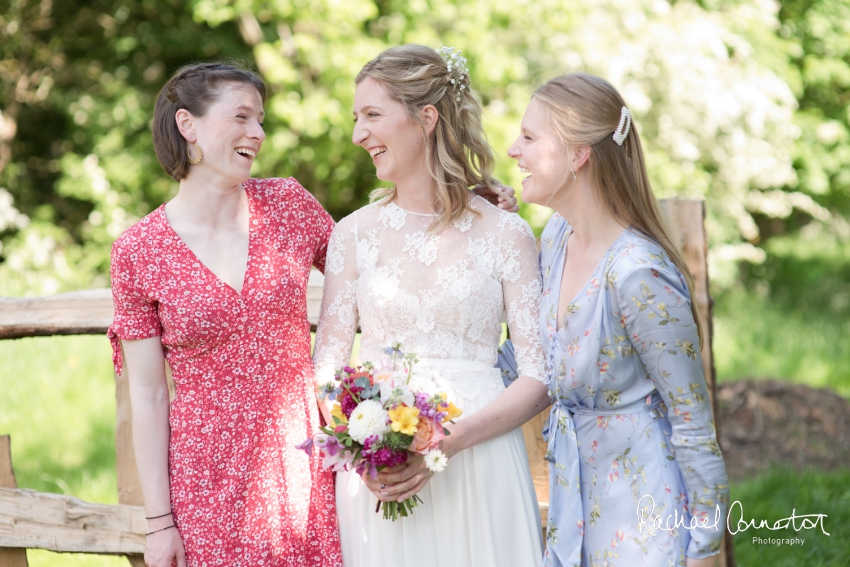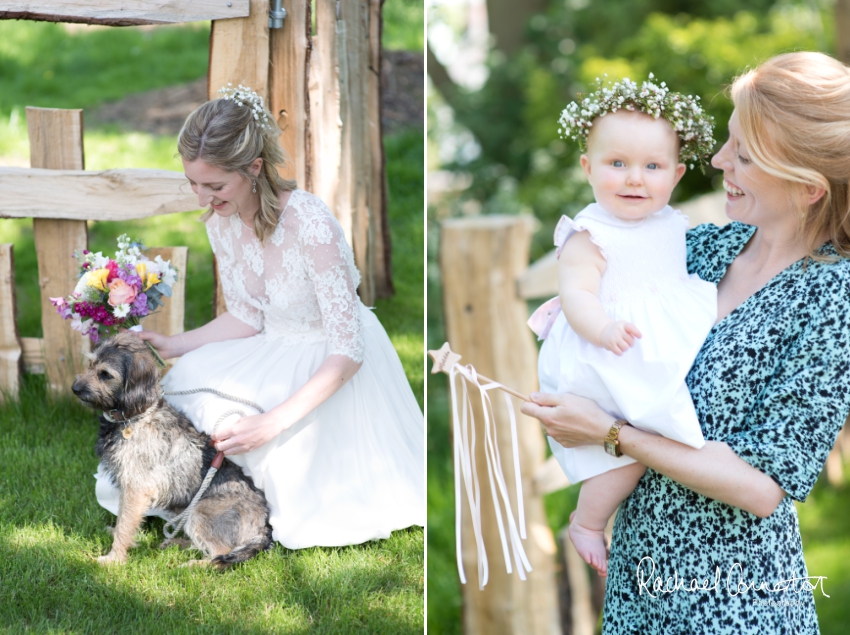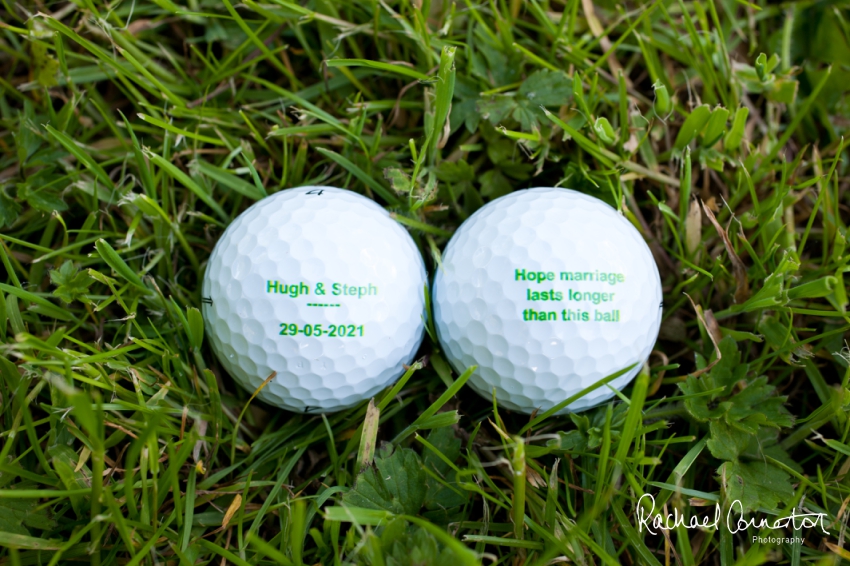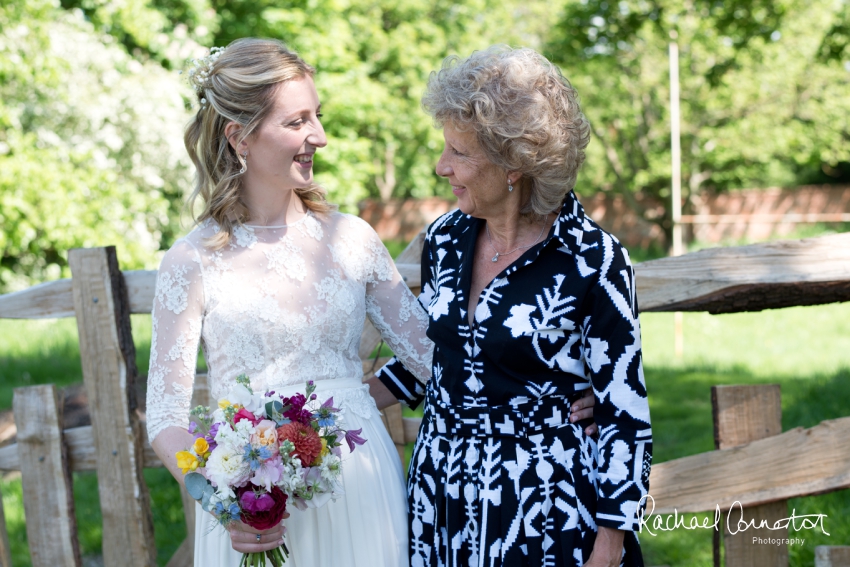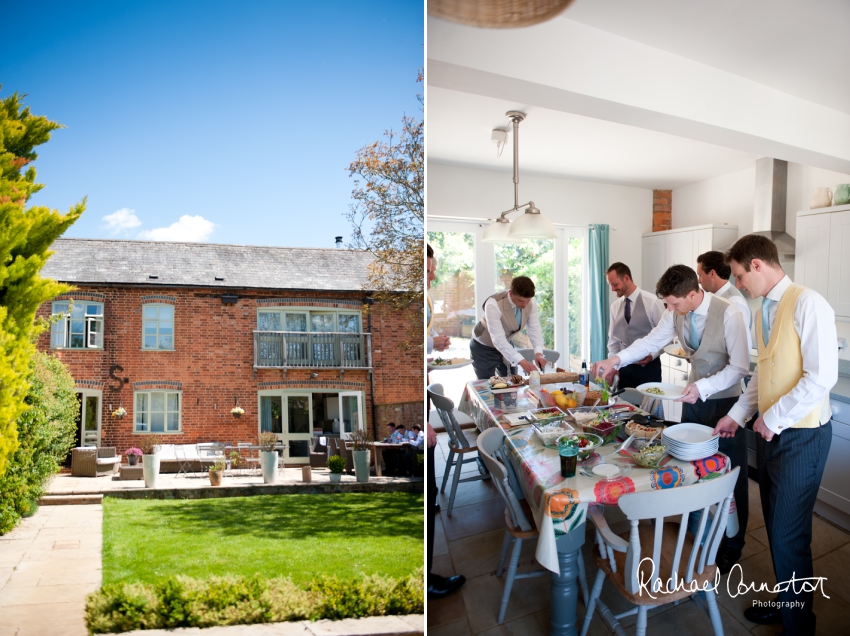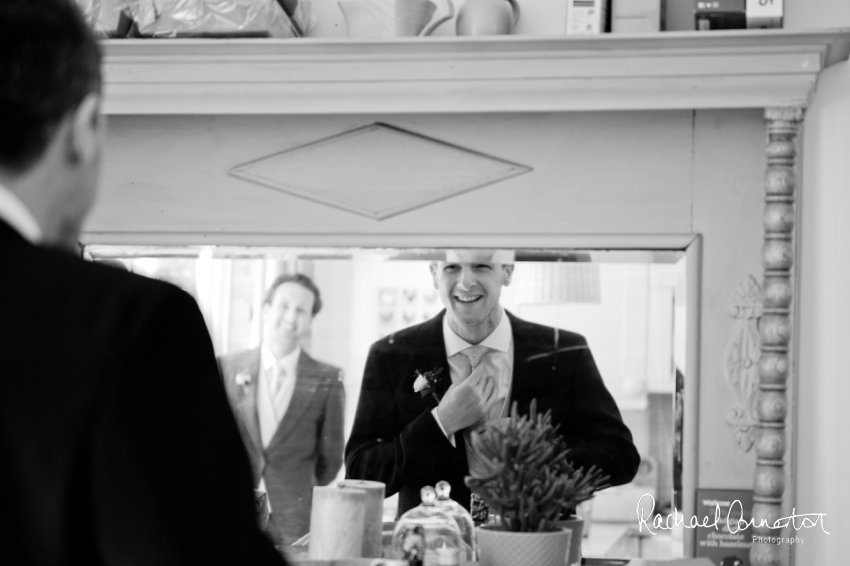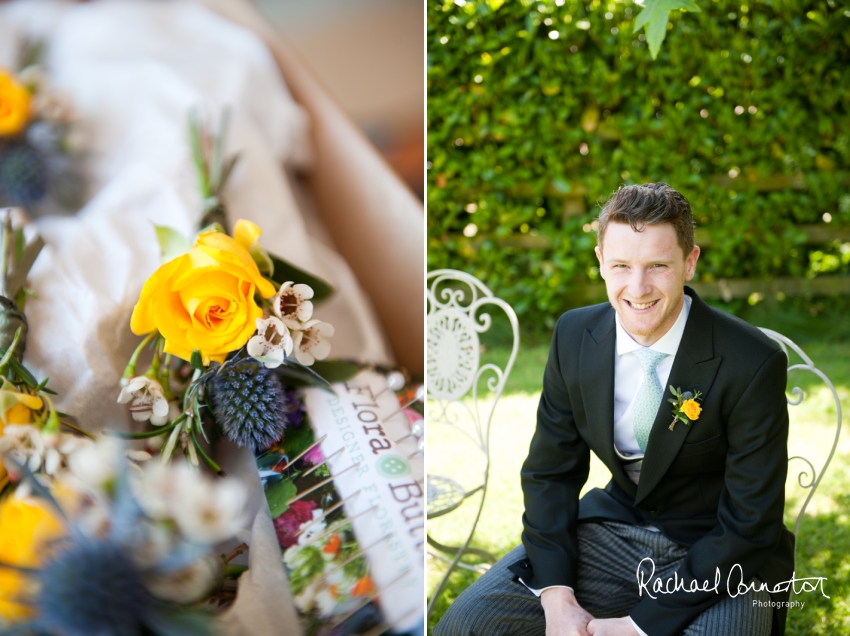 We shot quite a lot of that pre-wedding shoot around the pretty church where they'd be saying their vows on the day. I remember thinking how lovely this ceremony was going to be but nothing could have prepared for me just how emotion-packed it would be, with the most incredible gospel choir. Ian and I have now decided that every wedding needs a gospel choir – there is nothing quite like that rousing emotion as you walk down the aisle and, as one of the gospel choir can testify, I 'may' have got a bit emotional as Steph and Hugh first locked eyes on each other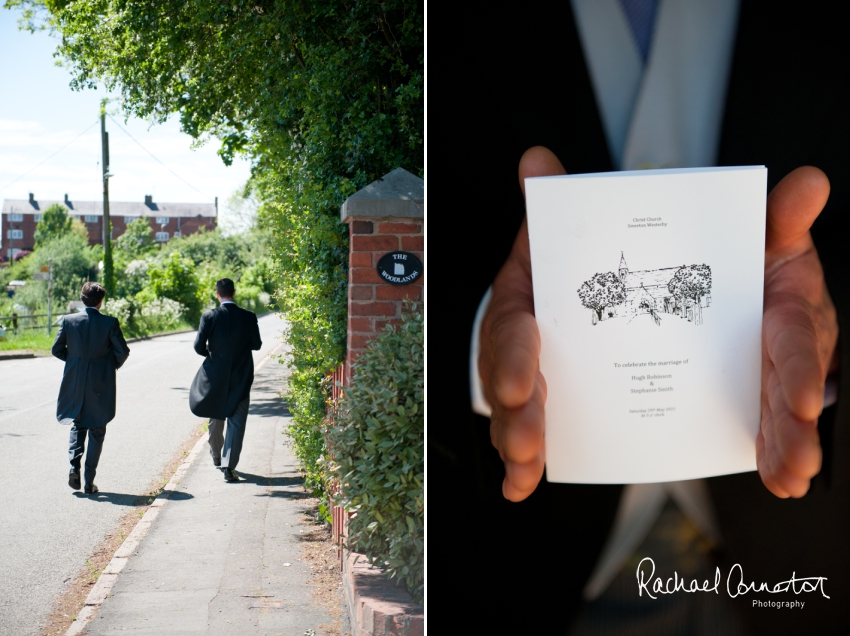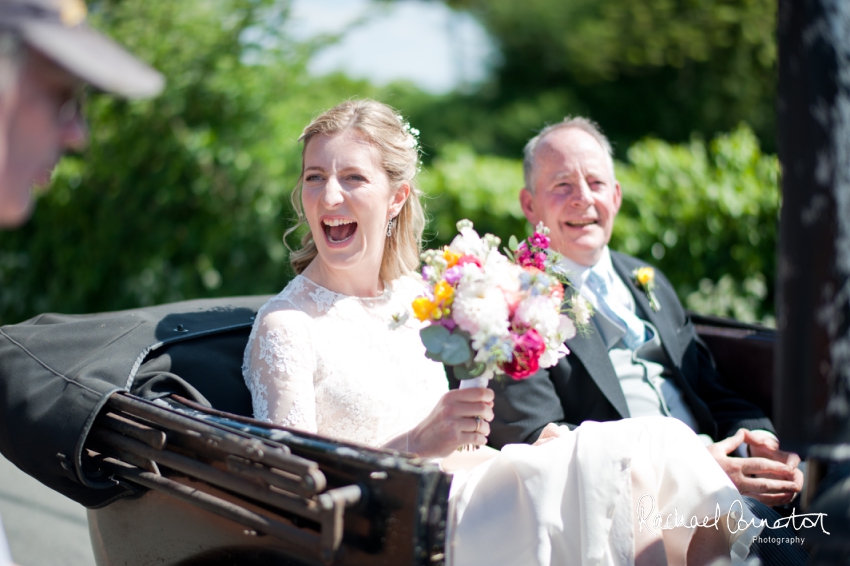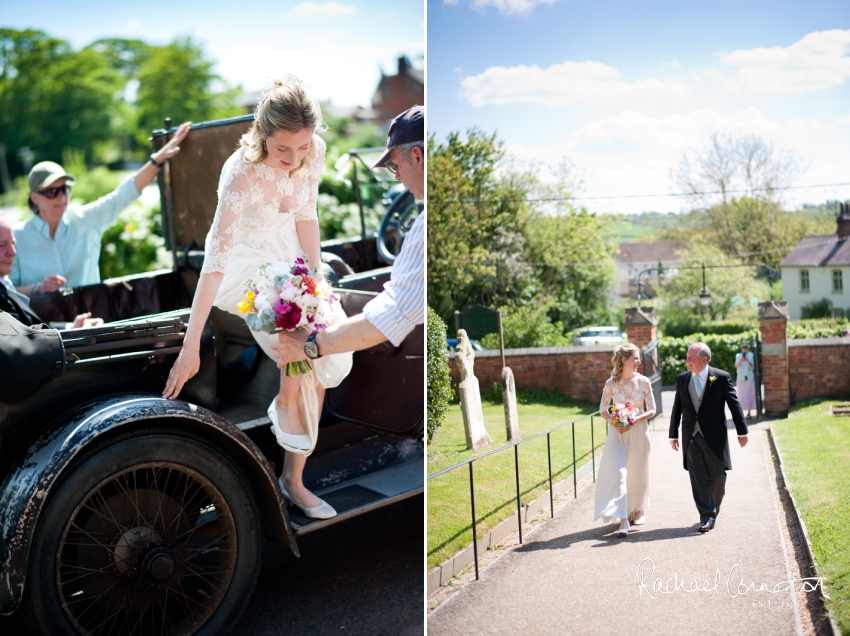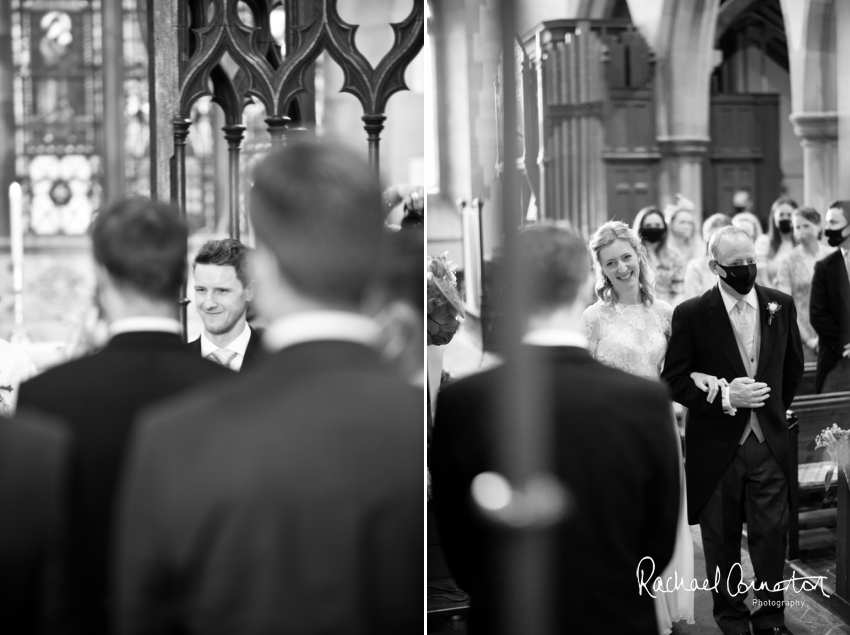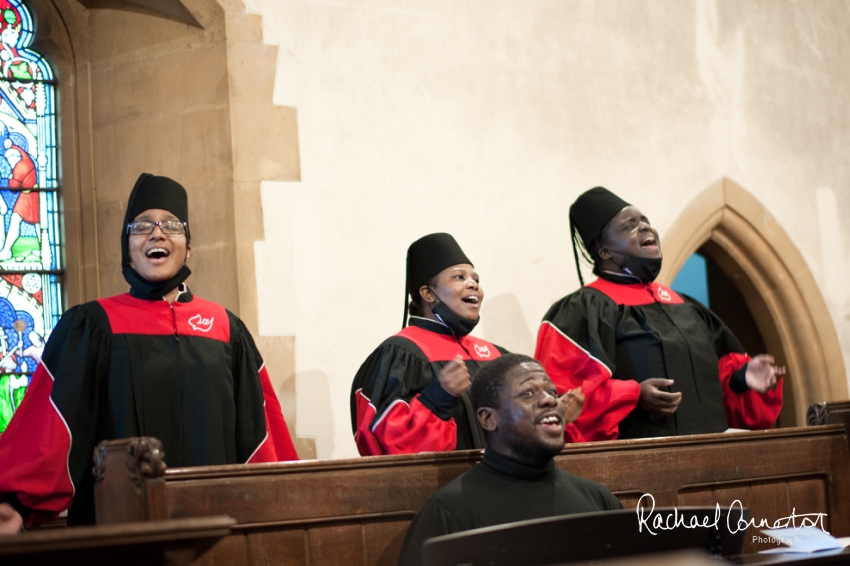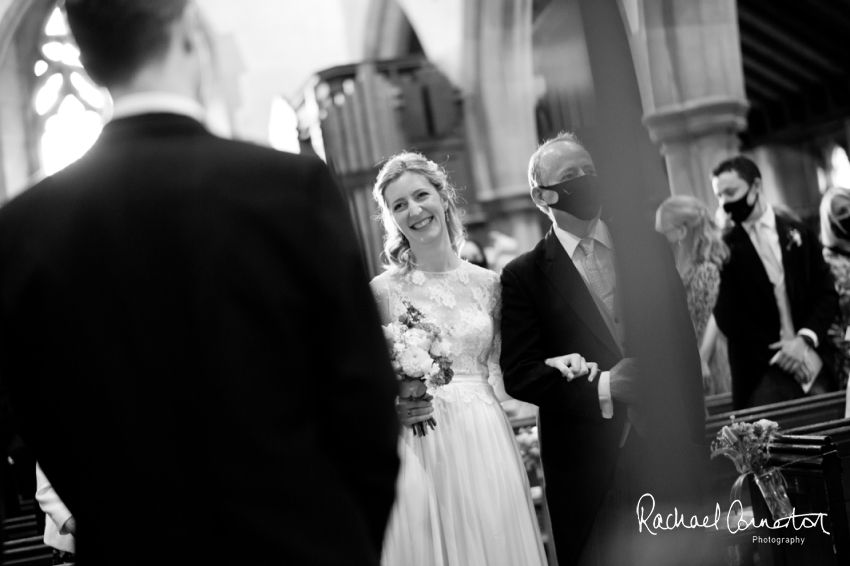 And then there was the gorgeous little doggy ring bearer. Binsey has accompanied us on the pre-wedding shoot and he was equally as happy in front of our lenses as he had been then – what a little superstar!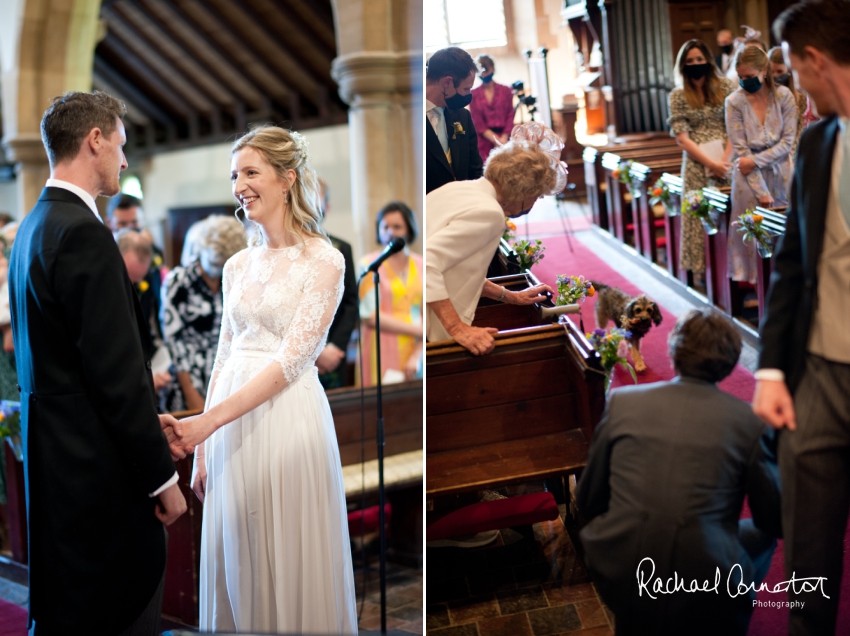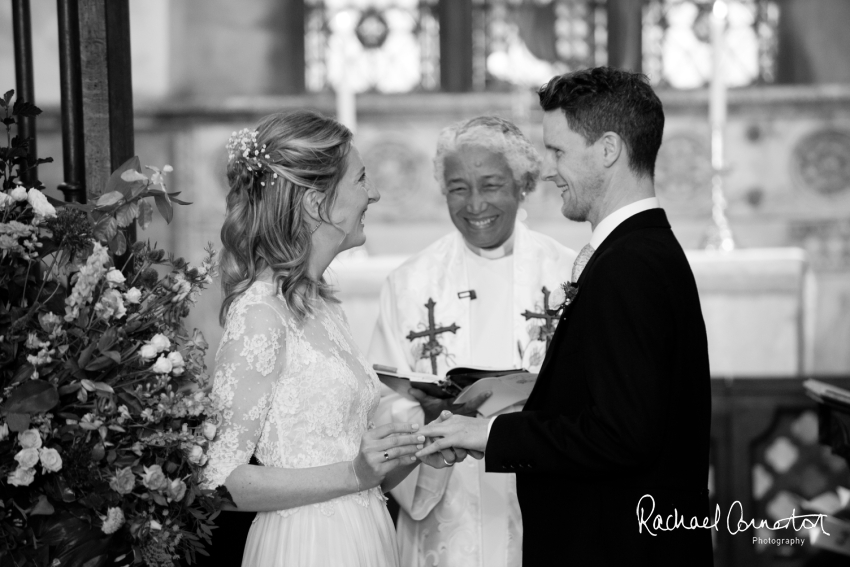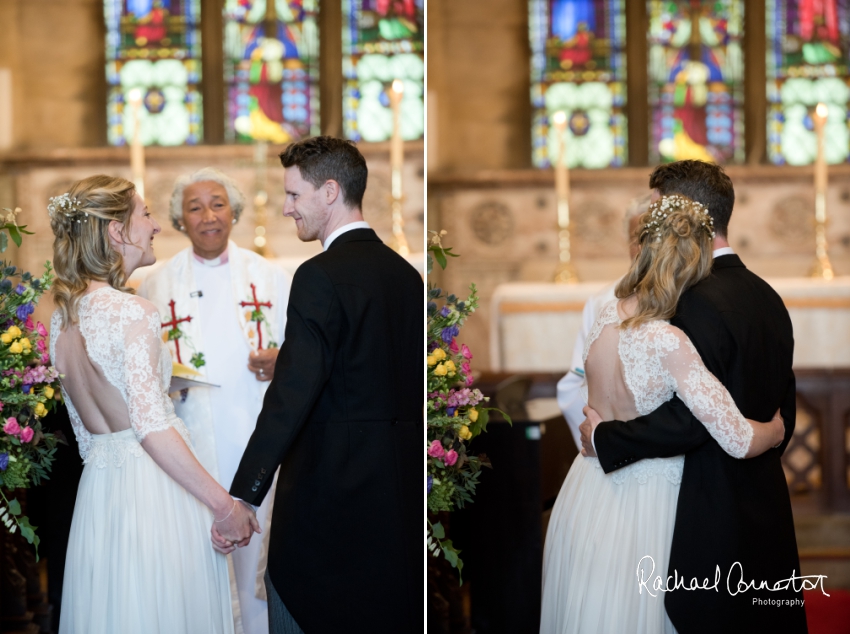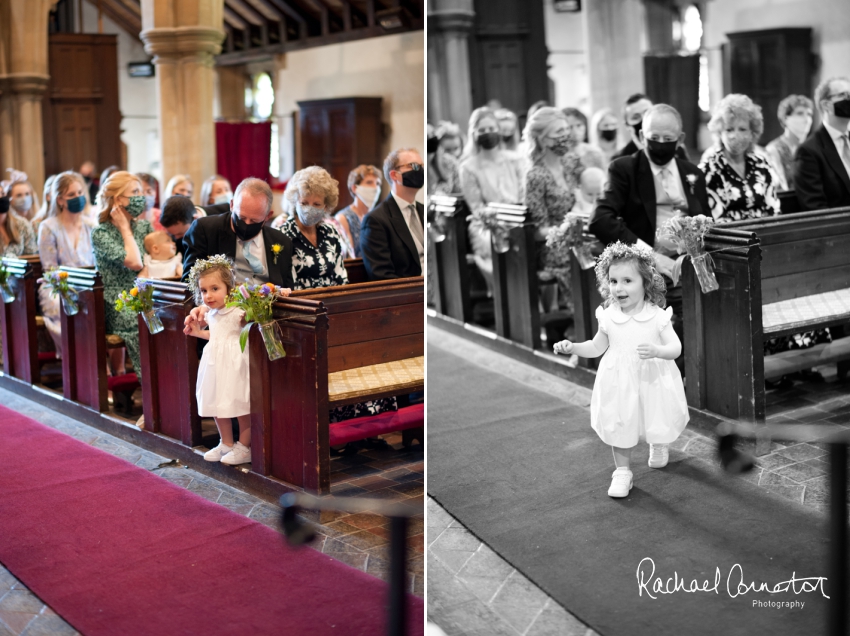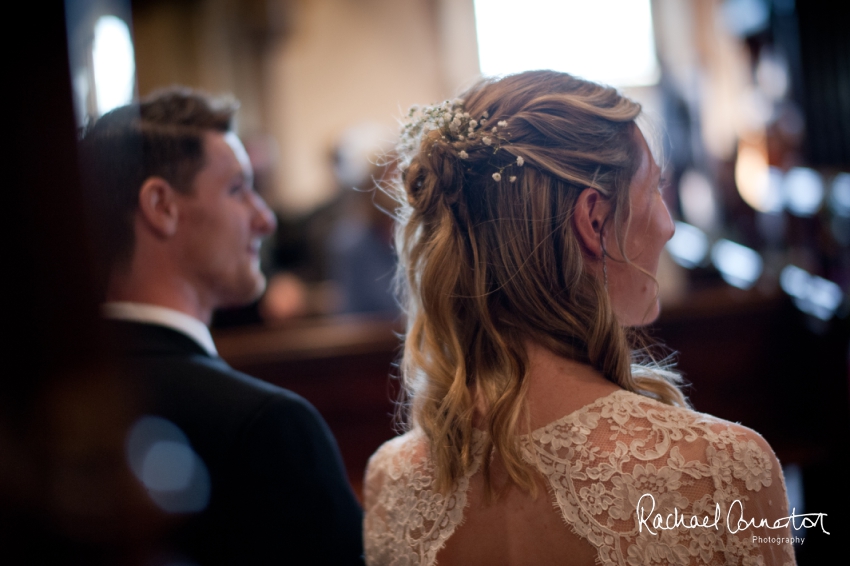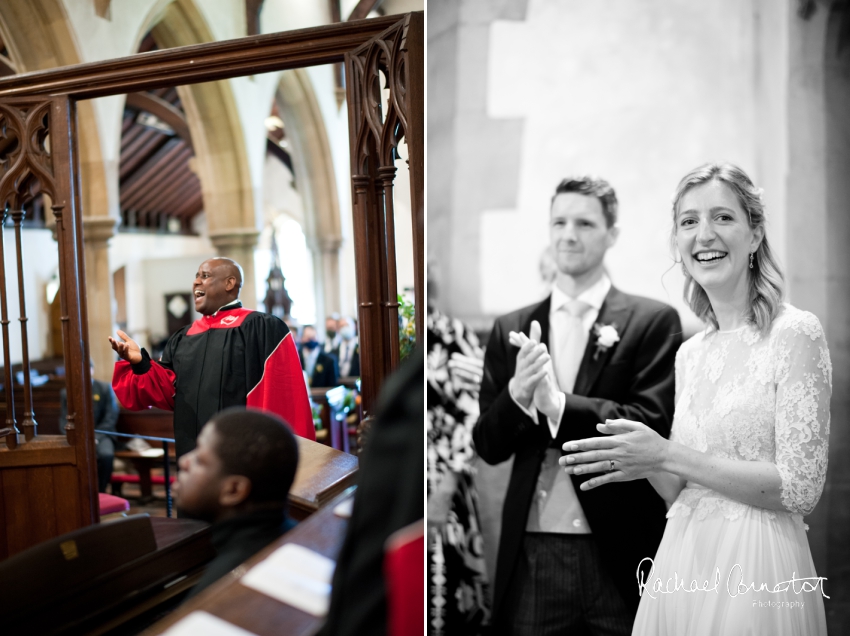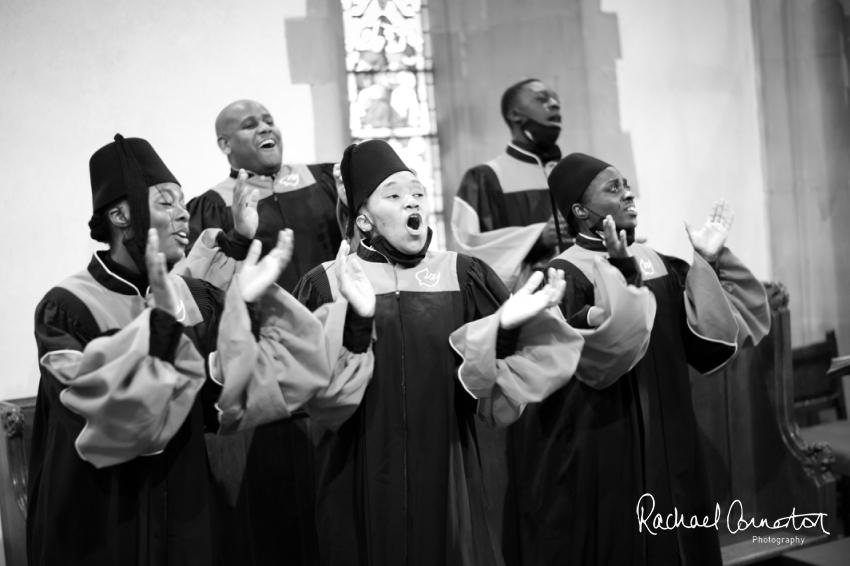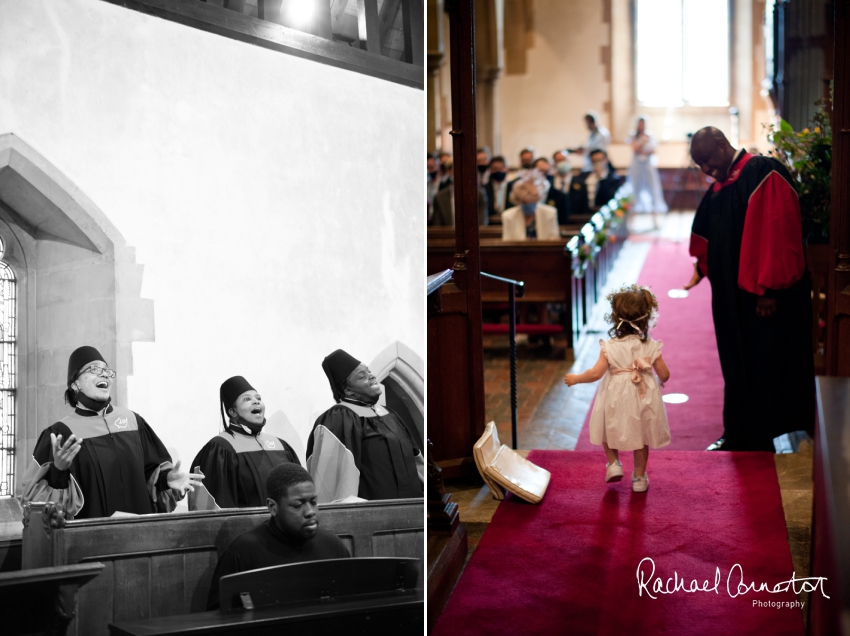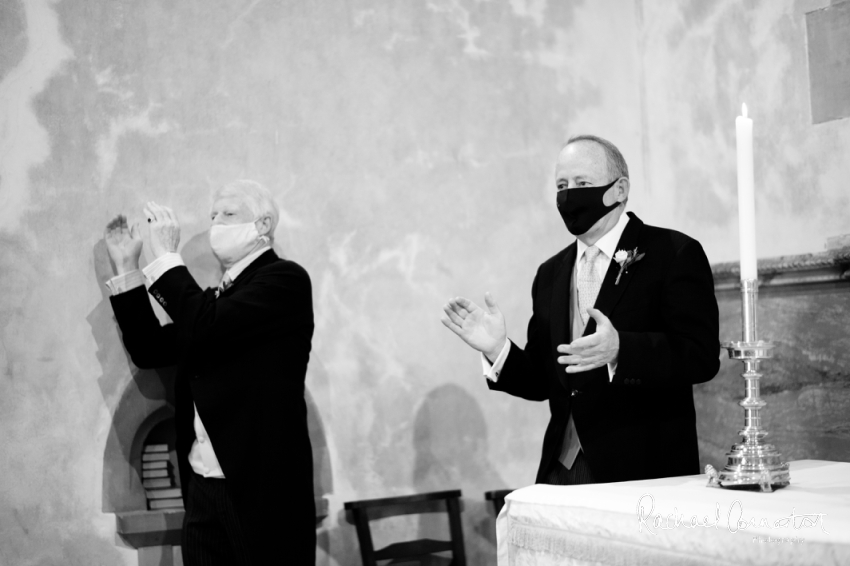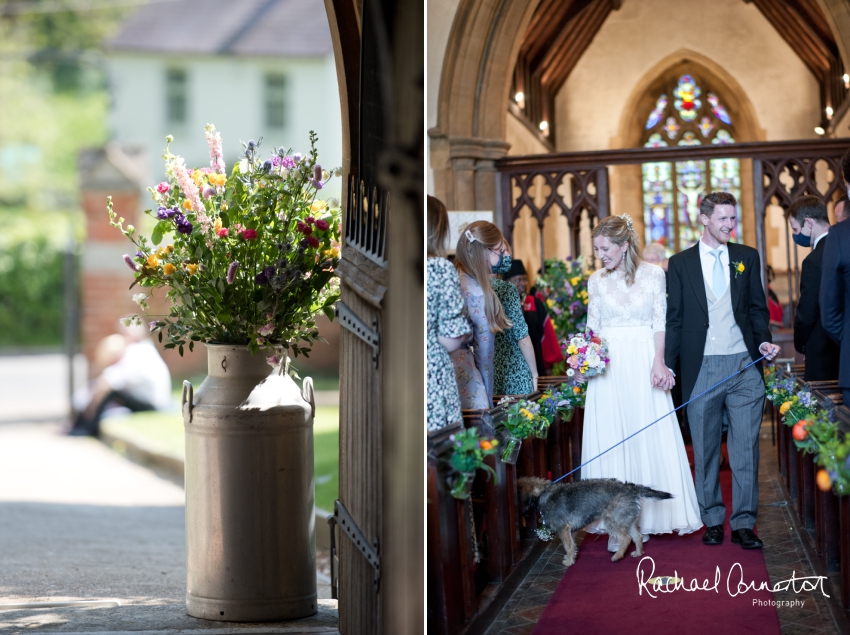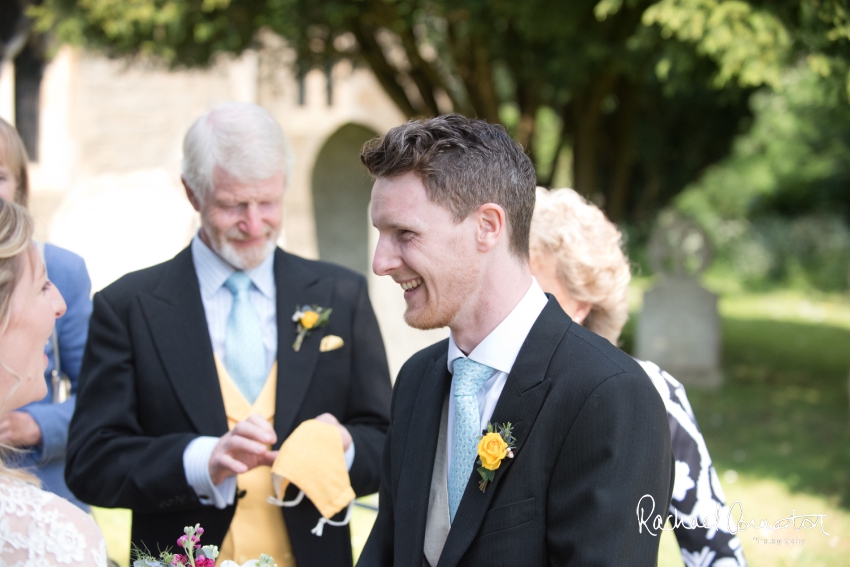 After a brilliantly happy walk back down the aisle, with smiles and whooping galore, it was time to head back to that very spot where we'd had oodles of fun for their engagement shoot. It really felt as though even the sun was smiling down on us and it was just brilliant for Steph and Hugh to be able to spend some time together, in that really special spot in the beautiful countryside. The inner romantic in me couldn't help but picture the two of them coming back here for years to come.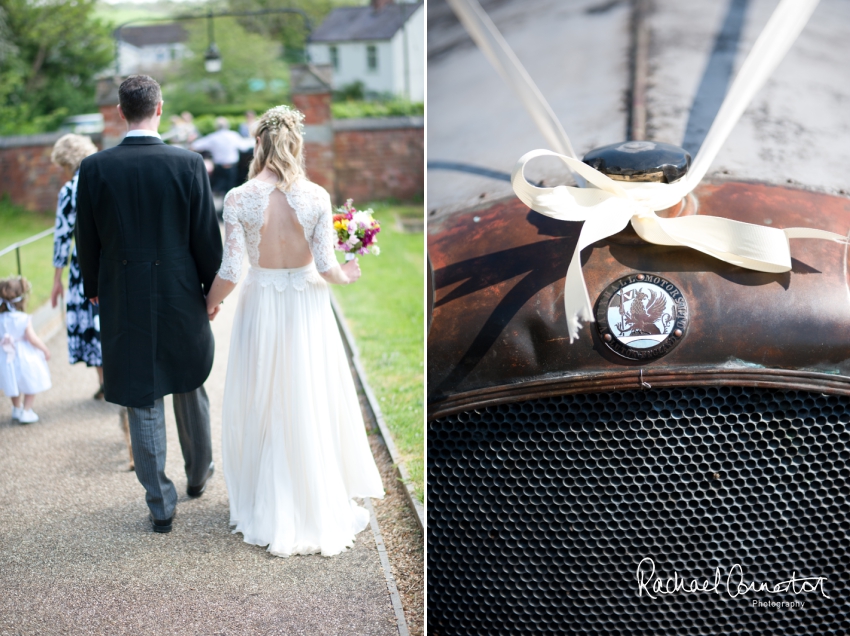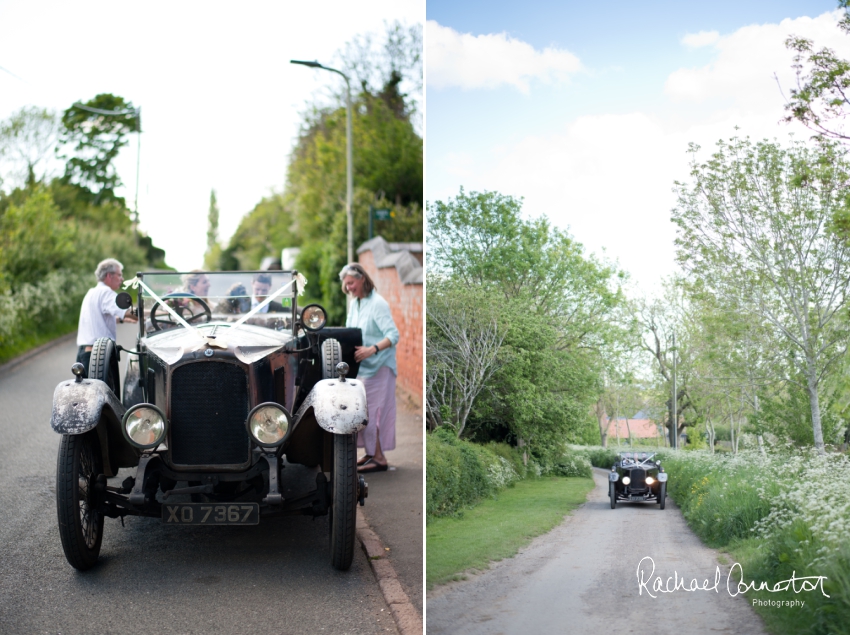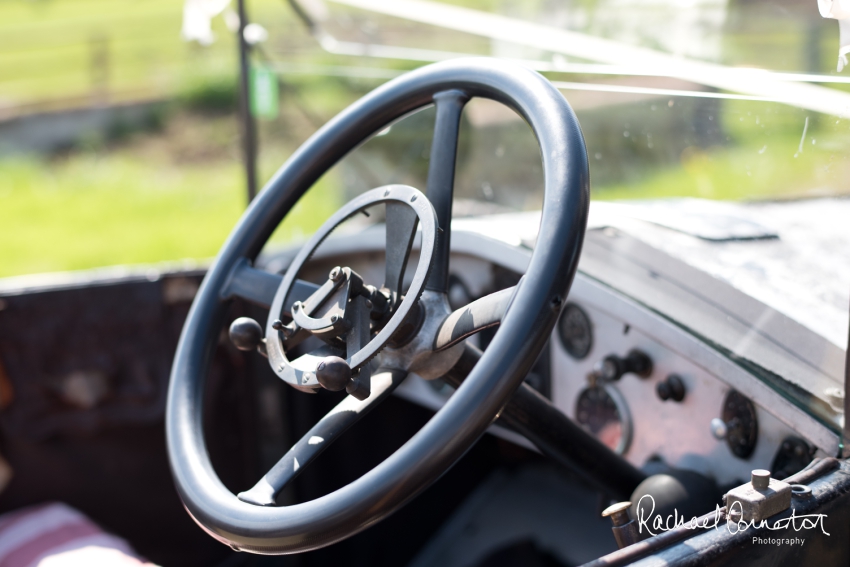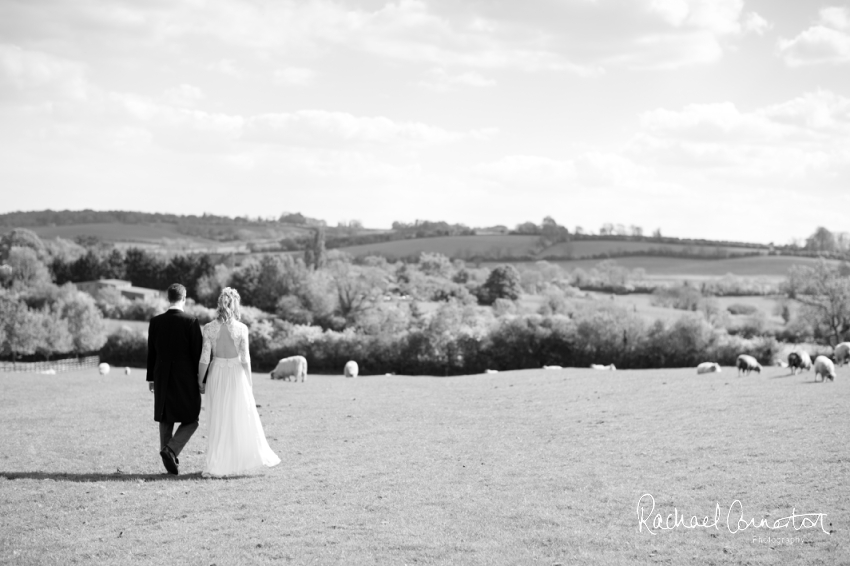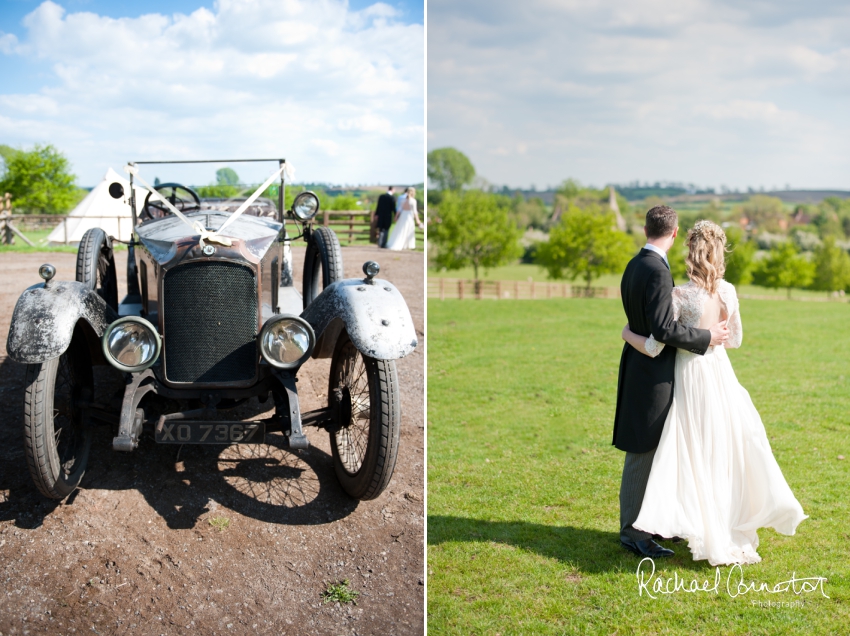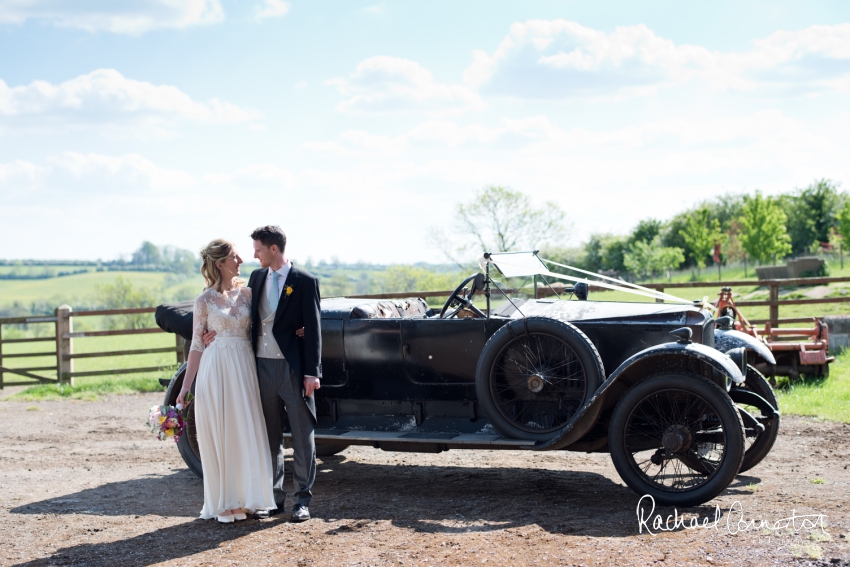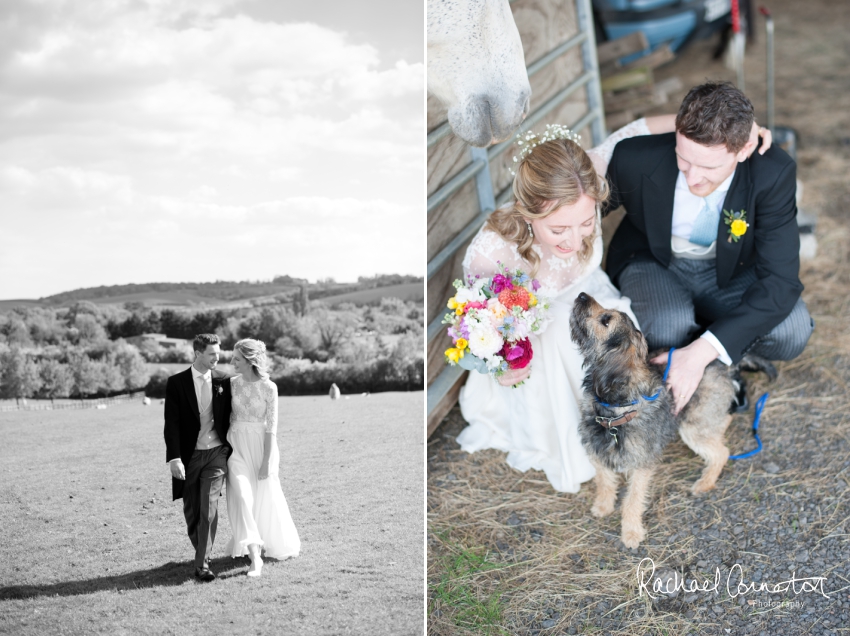 We then took the short trip back to Steph parents' home to their waiting friends and family (and the beautifully styled tipi!) and, boy, did they give the newlyweds a full-of-love welcome with confetti. After waiting SO long, you could just feel the palpable release of happiness in the air and it was just the best feeling to be part of.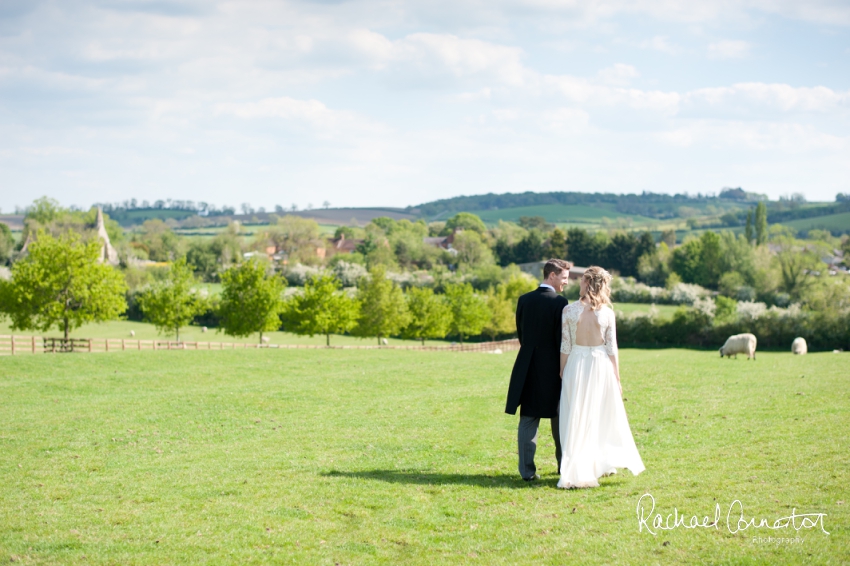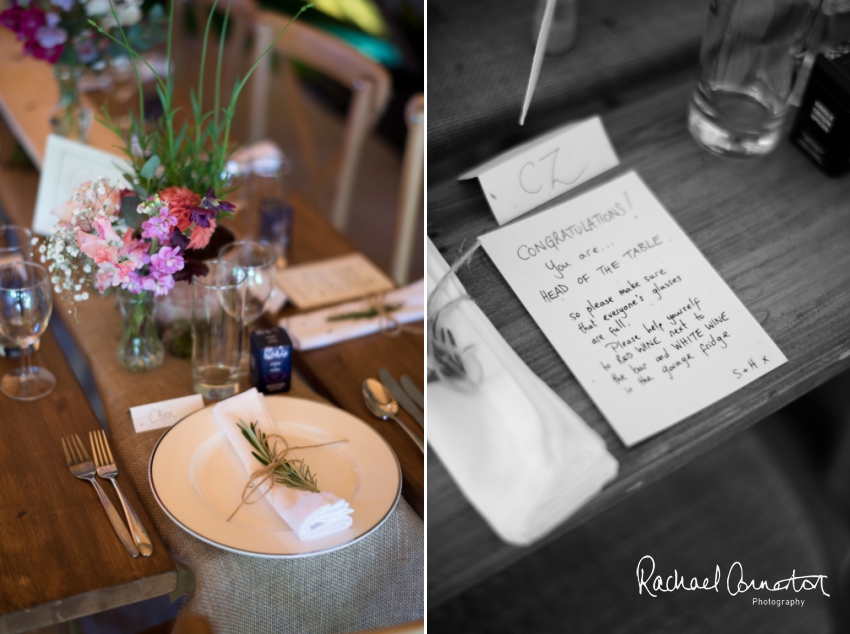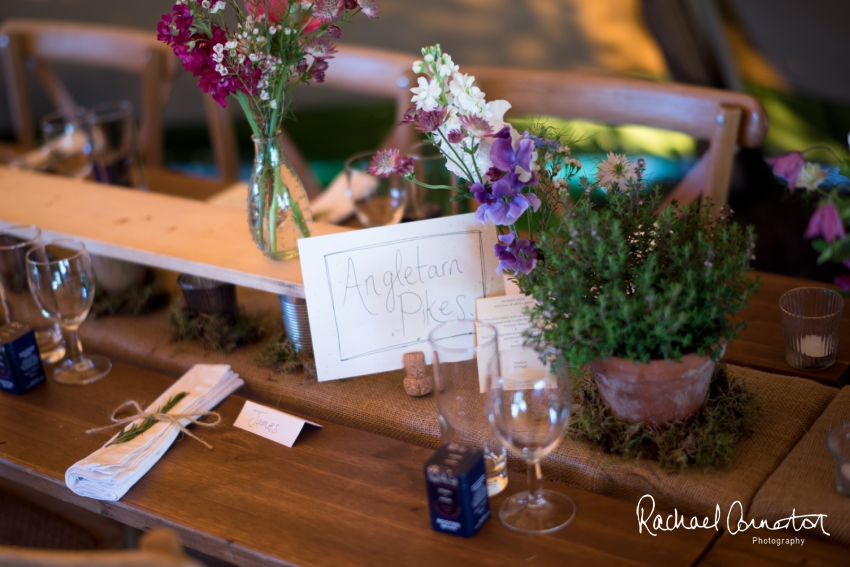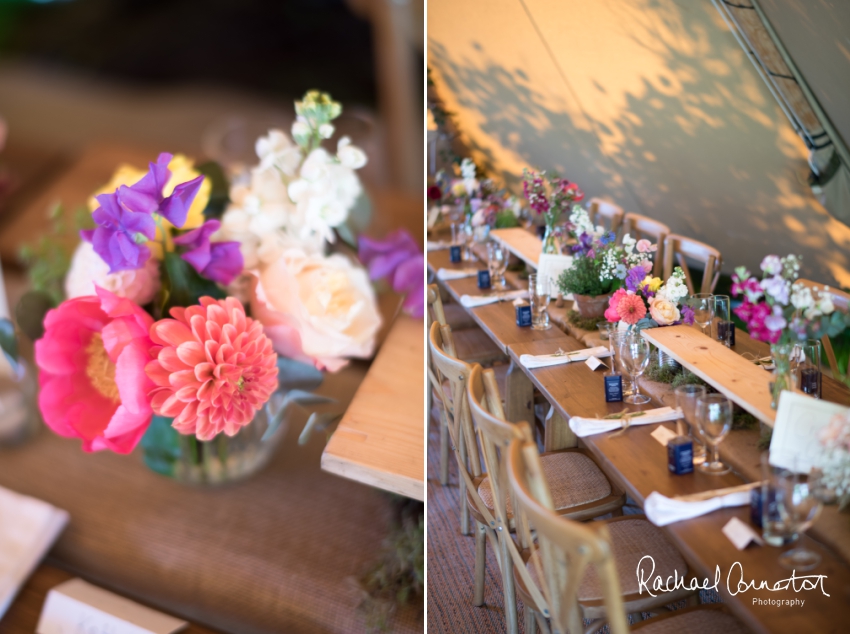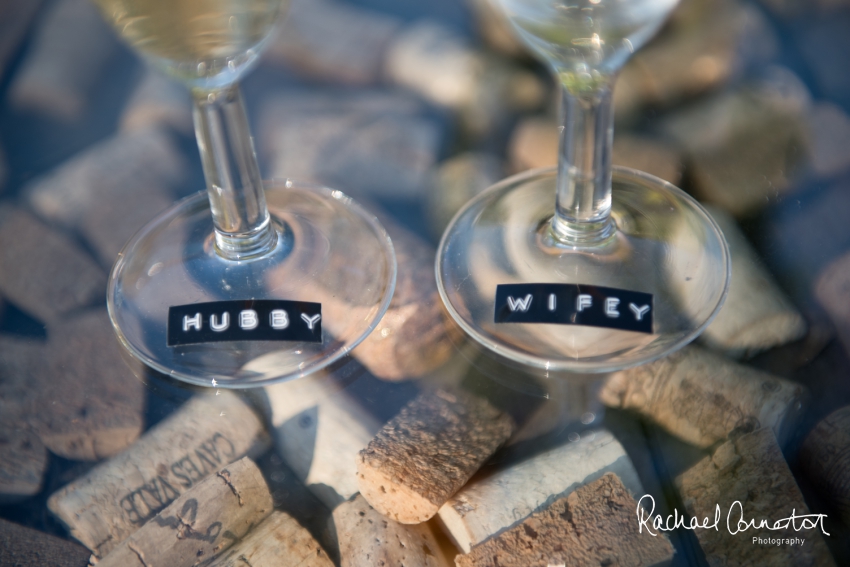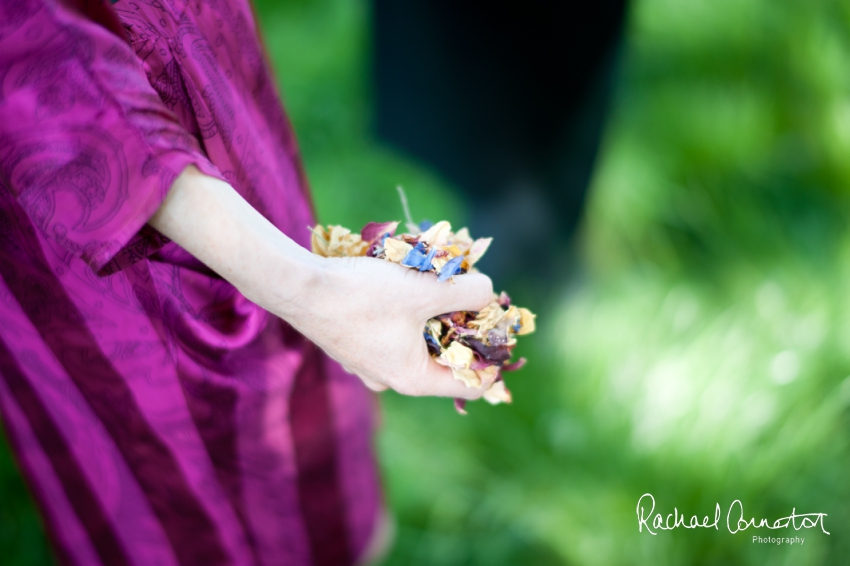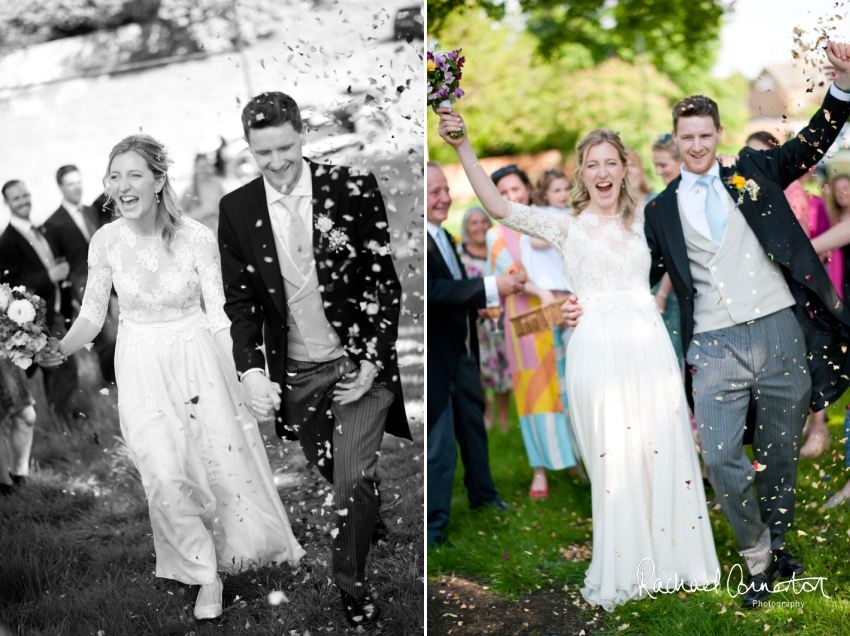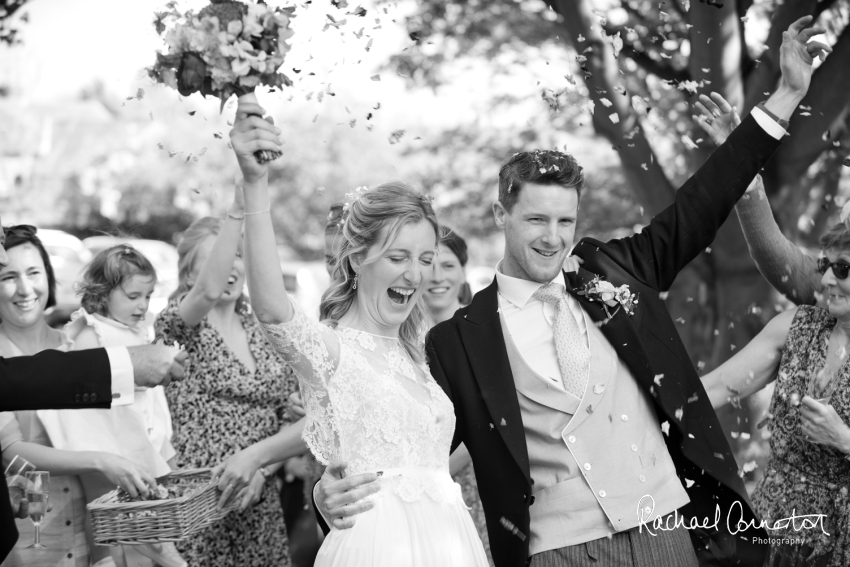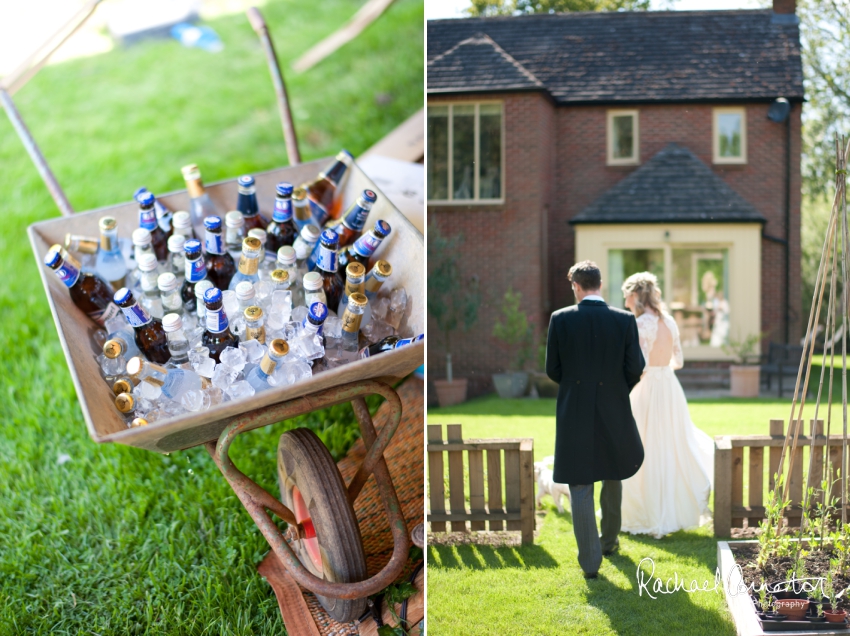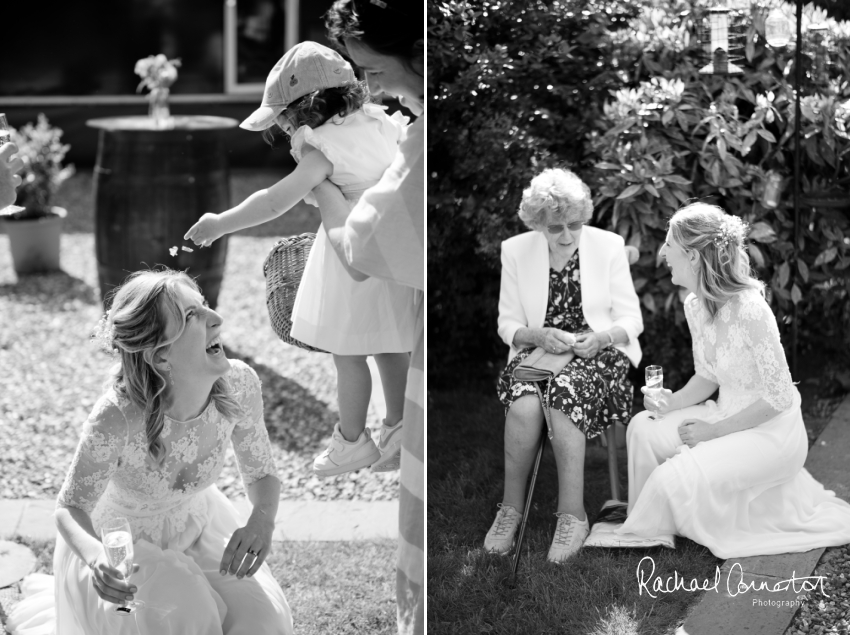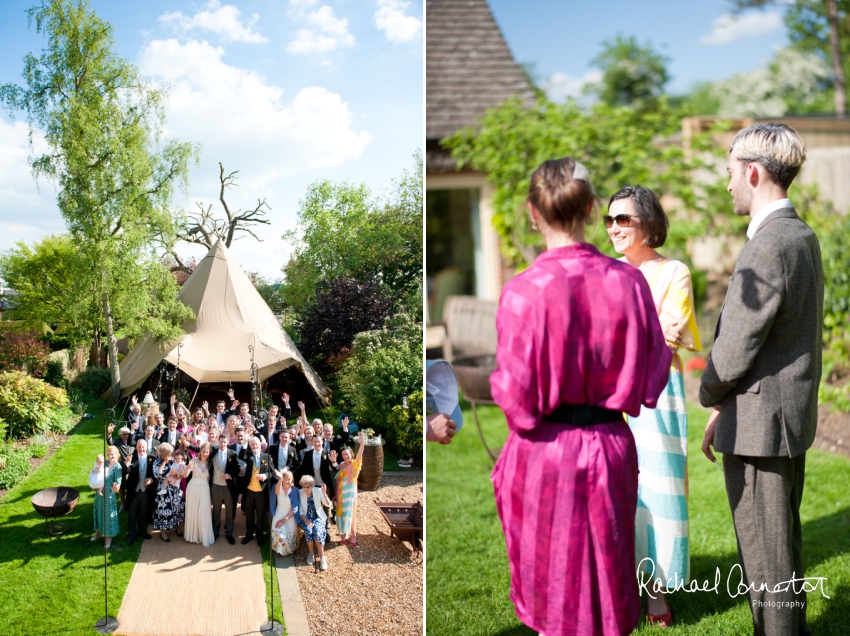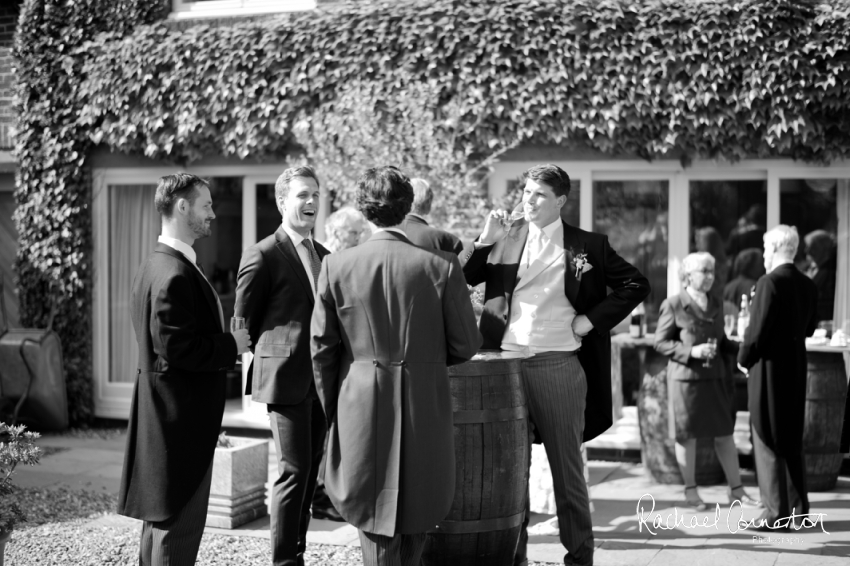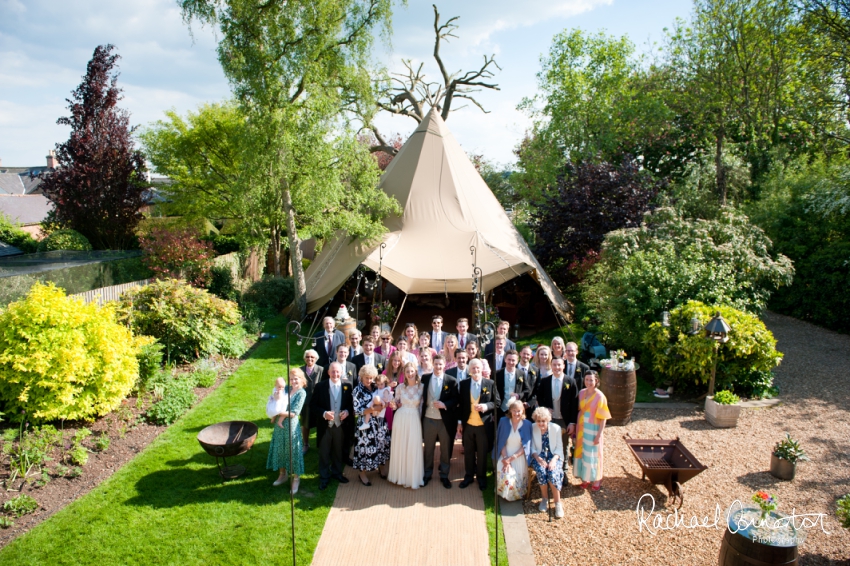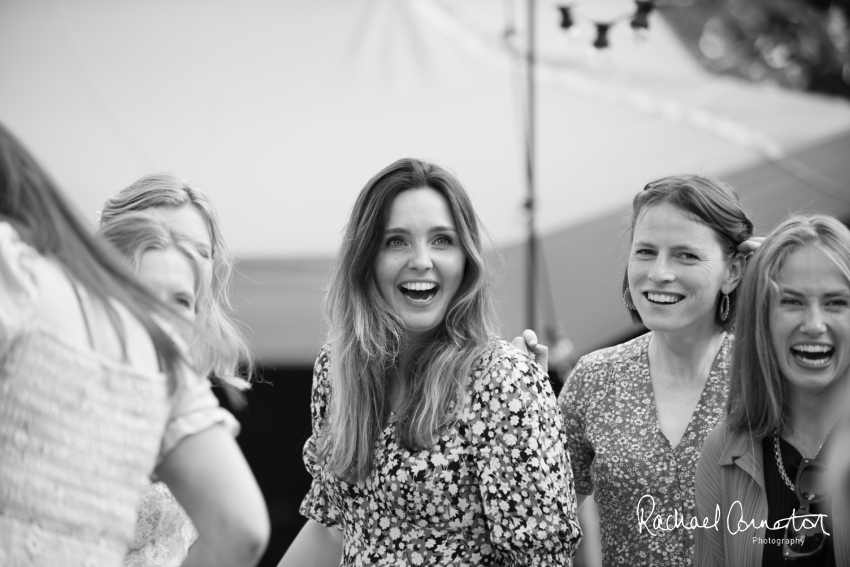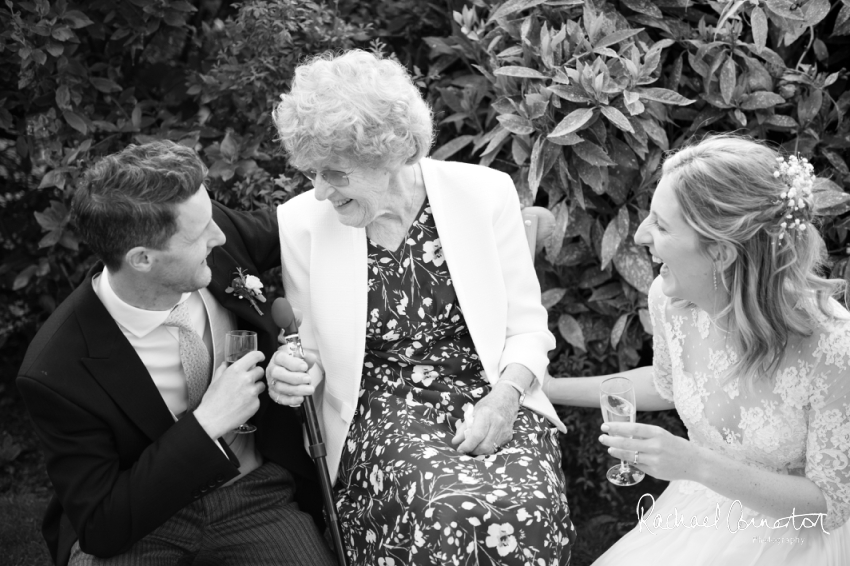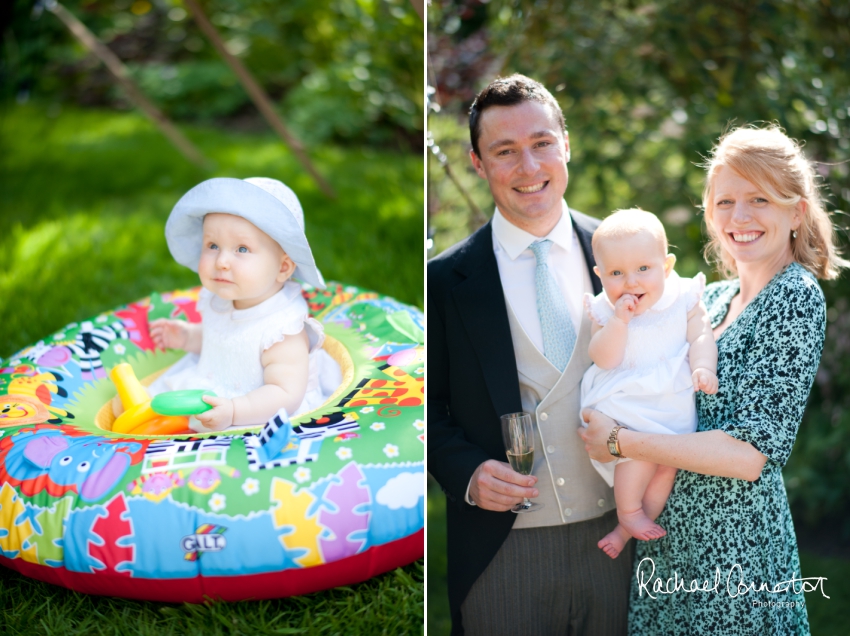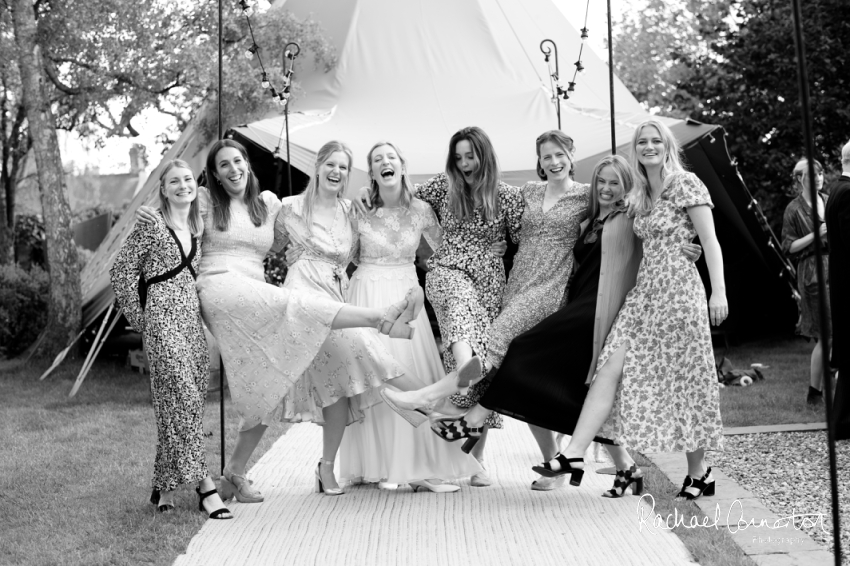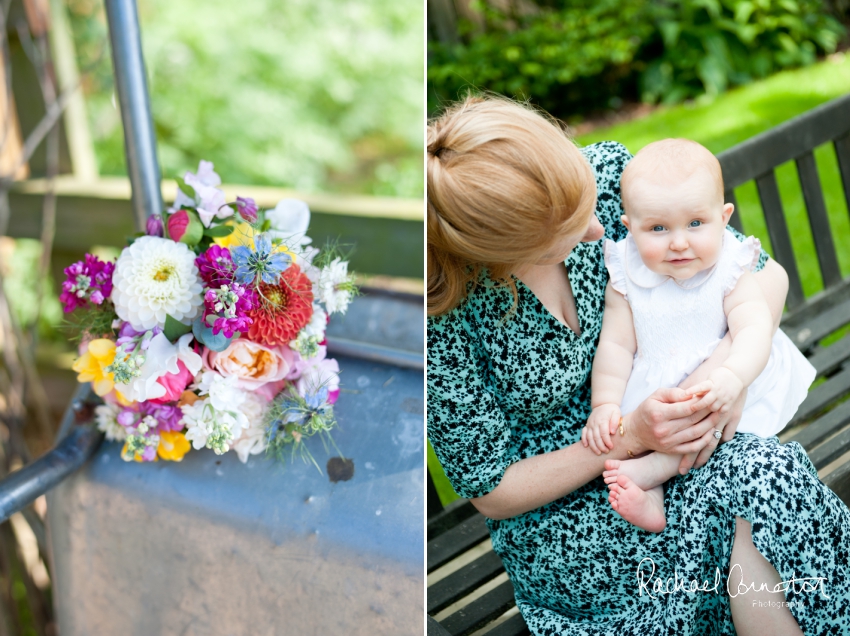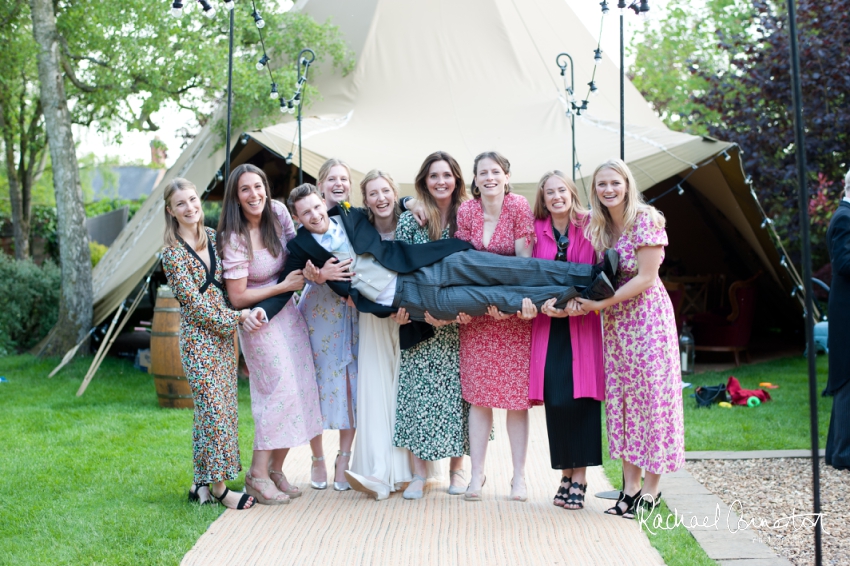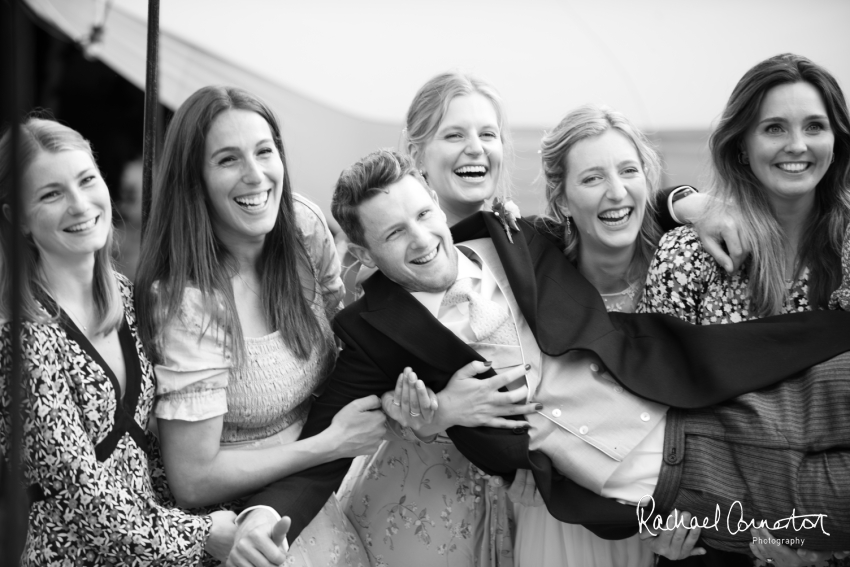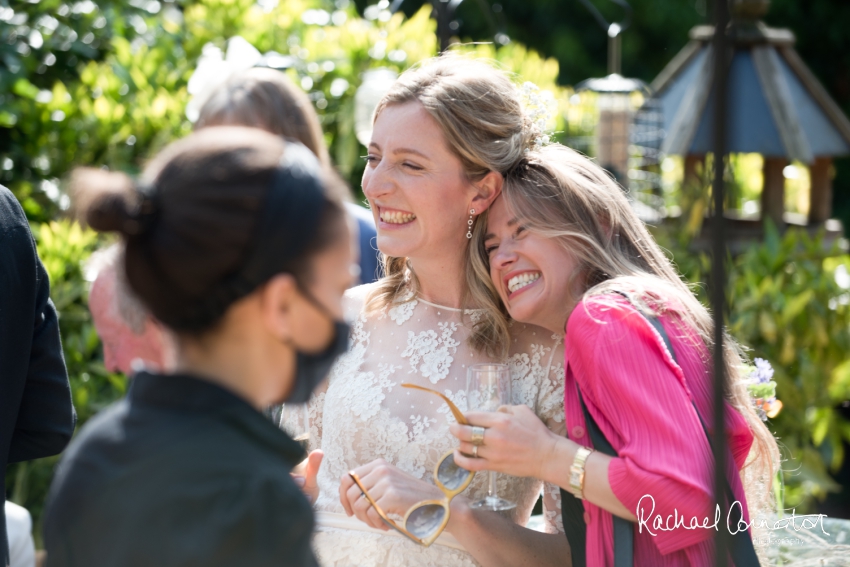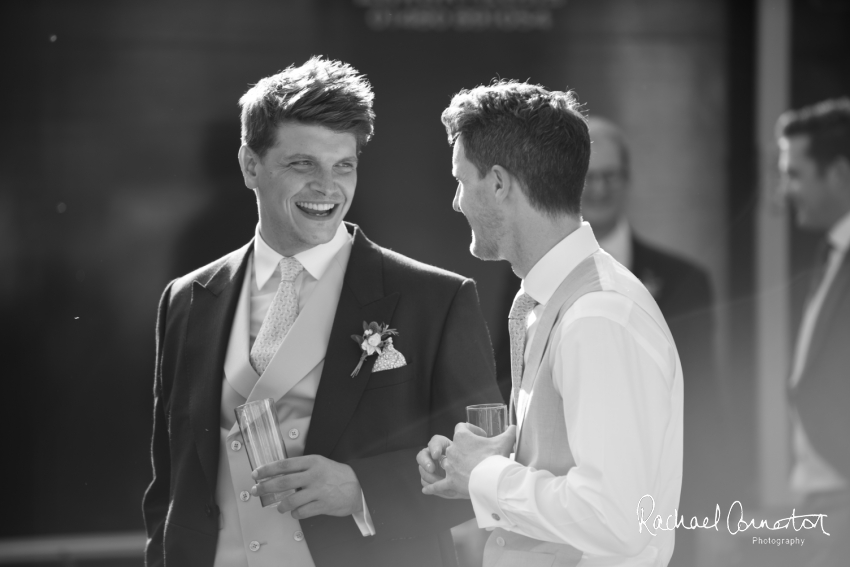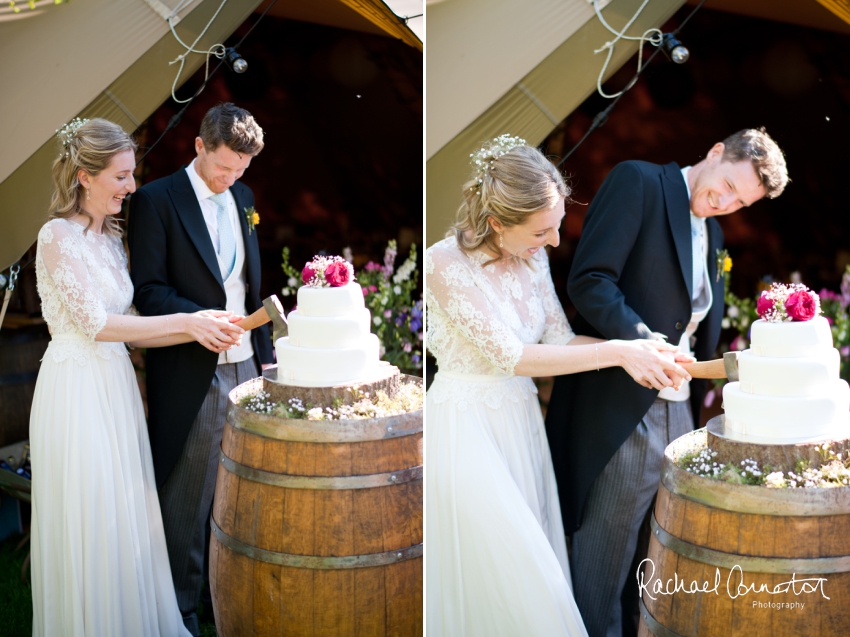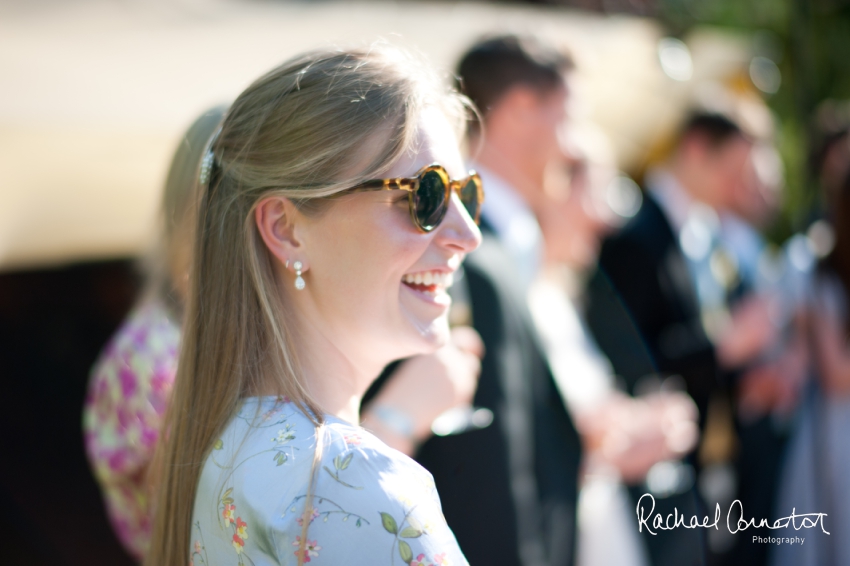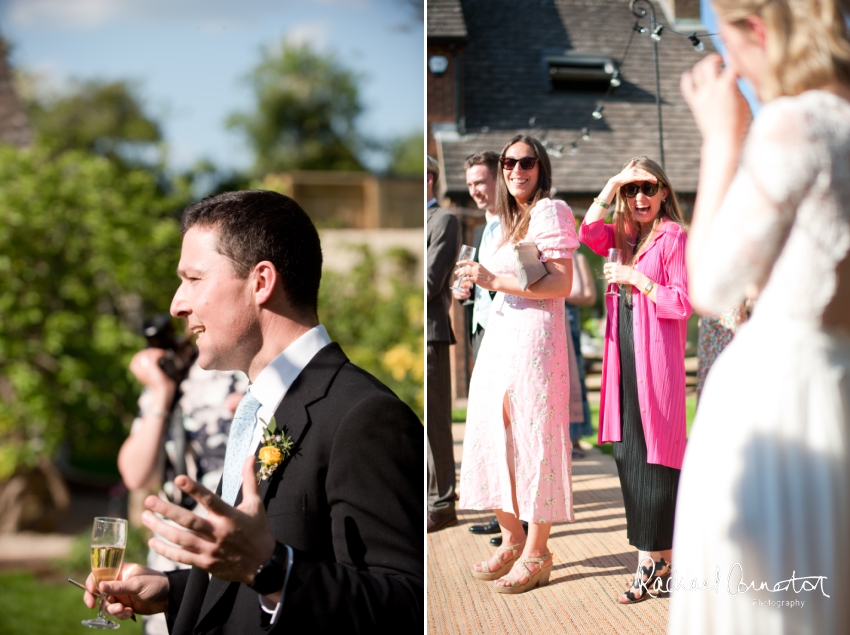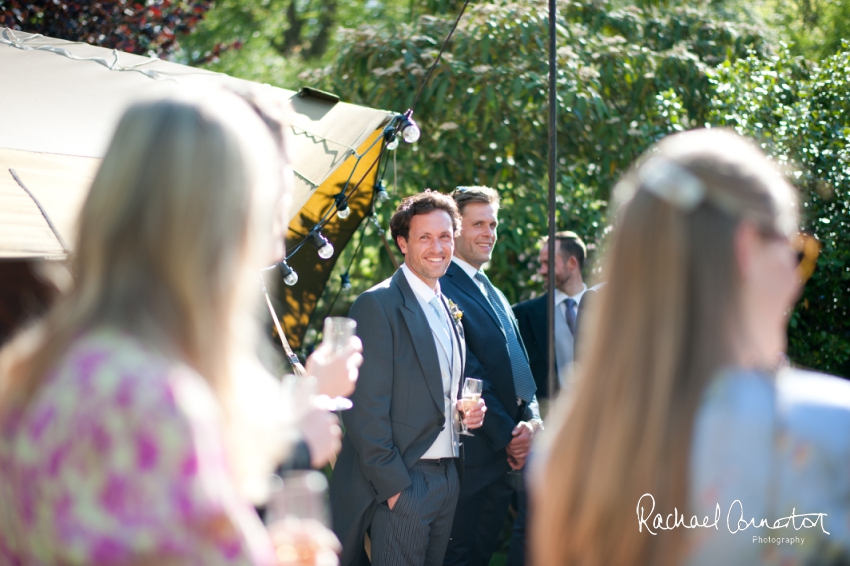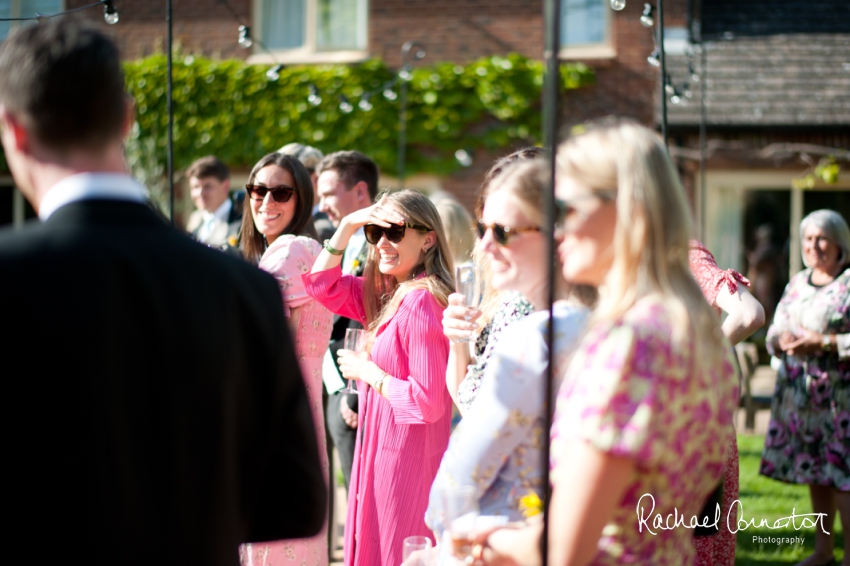 After a speech in the sunshine from Steph's Dad and brilliantly funny speeches (with props!) from Hugh and the best man, the fire pit was lit, the band got into place and it was time to party! And this lovely group and friends and family did not hold back. My two resounding memories of that packed dance floor were of Hugh swooping Steph into the air at the end of their first dance (an image that they choose for their lovely thank you cards!) and of Hugh's Dad, having the time of his life, air-punching and singing his heart out. Now you can't help but smile at that, can you?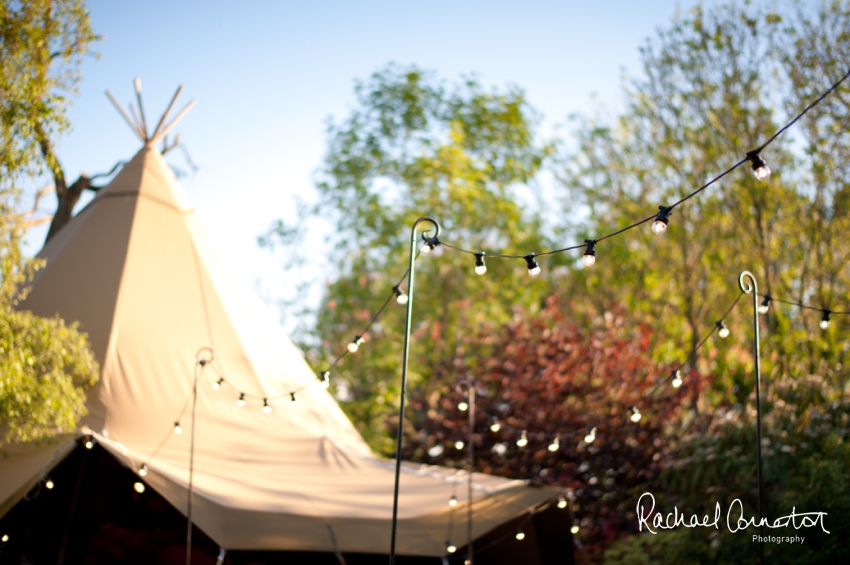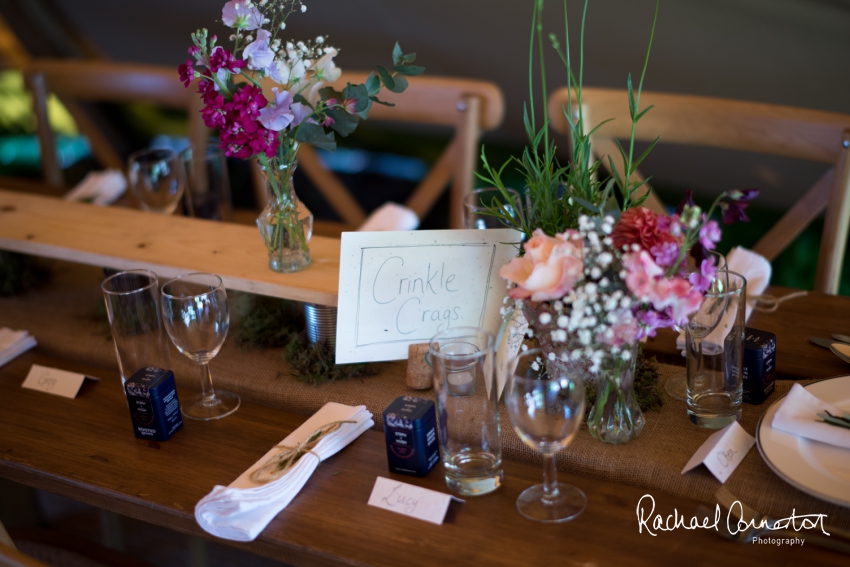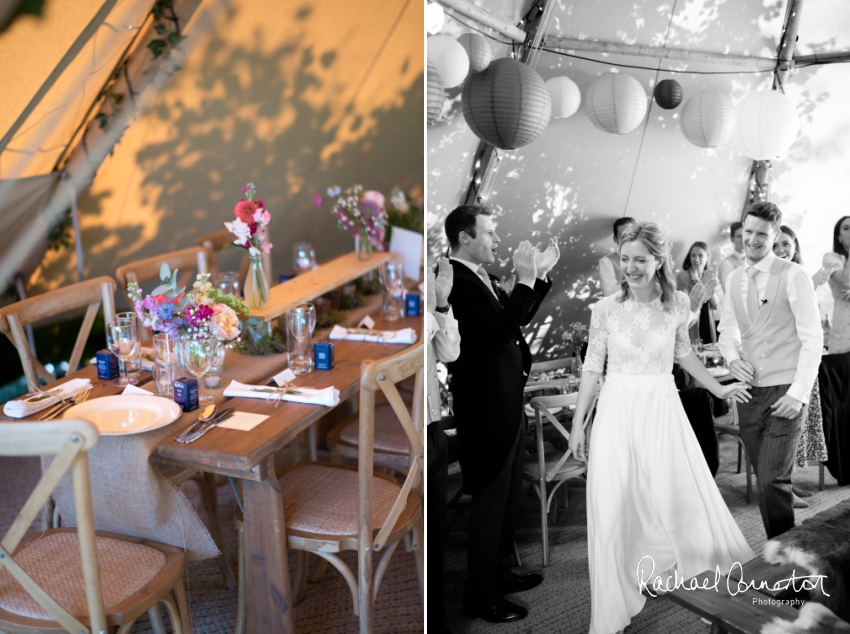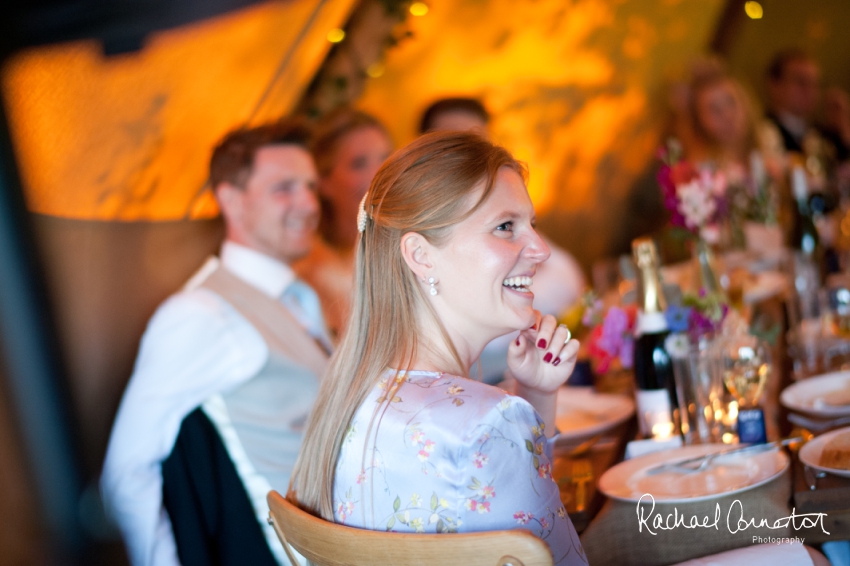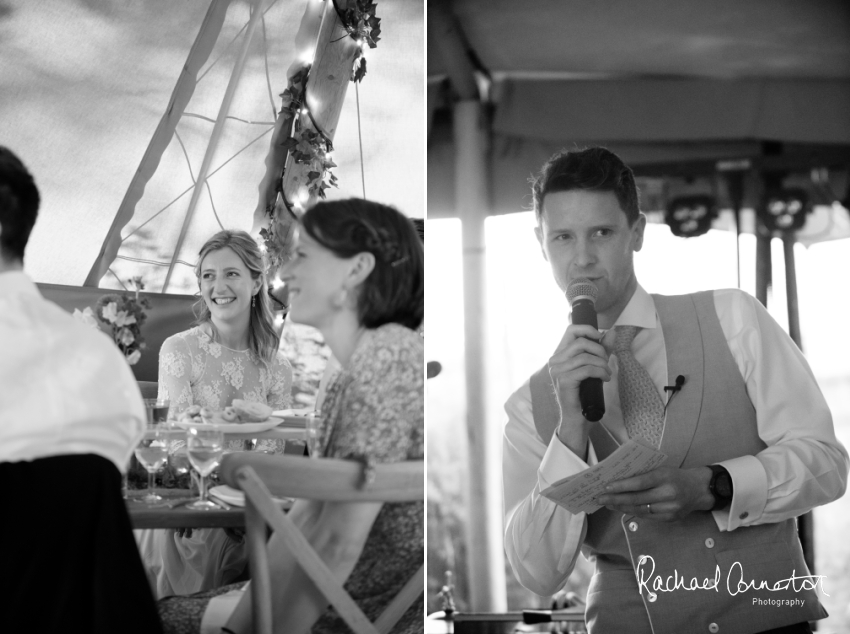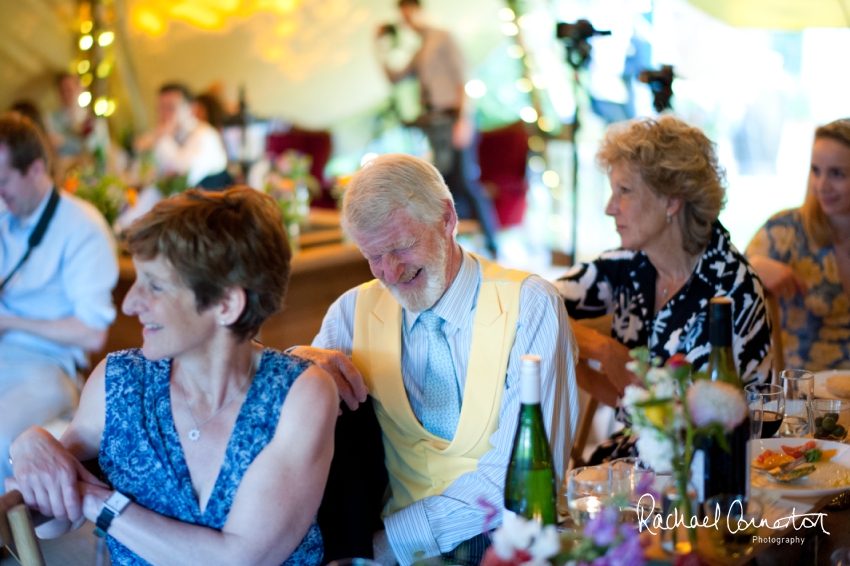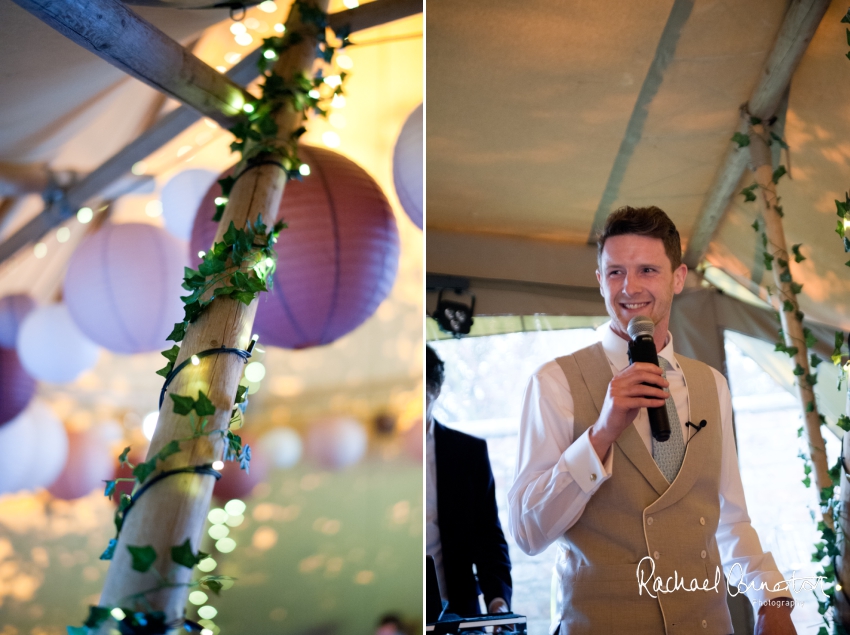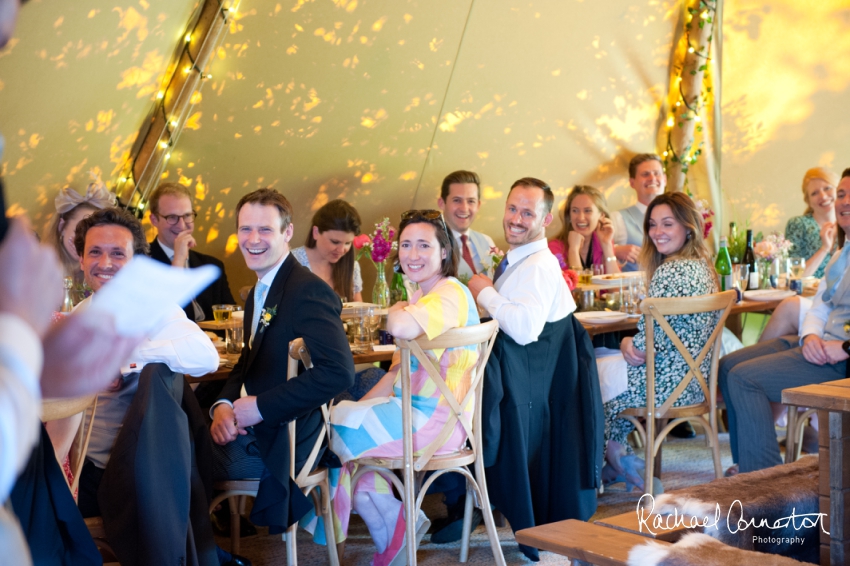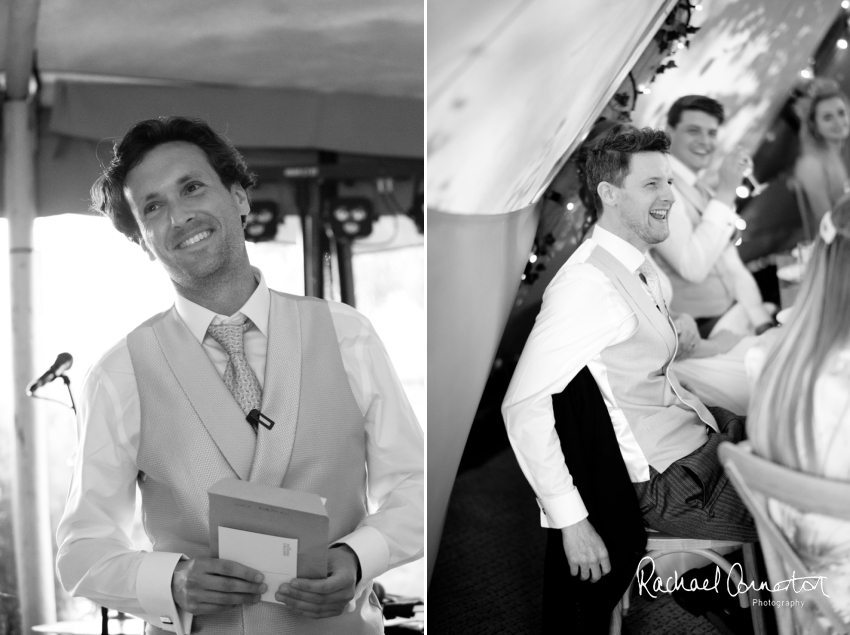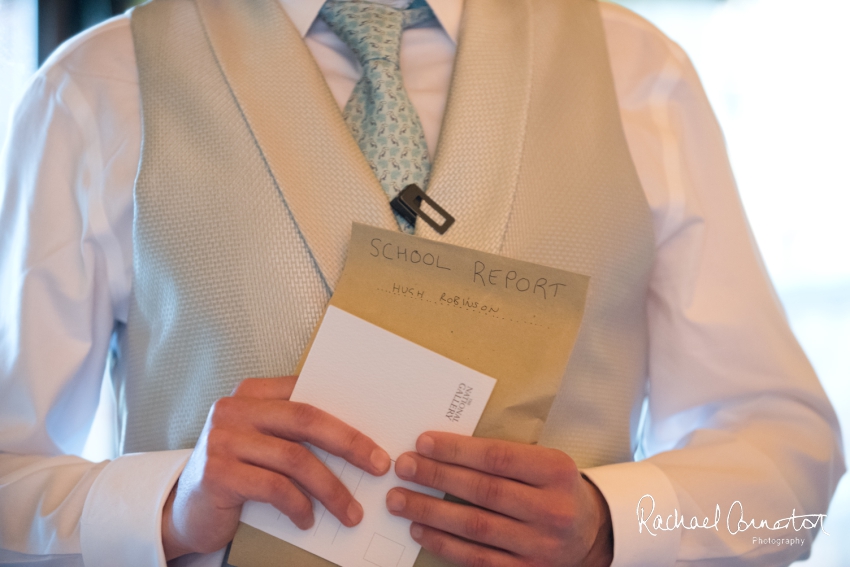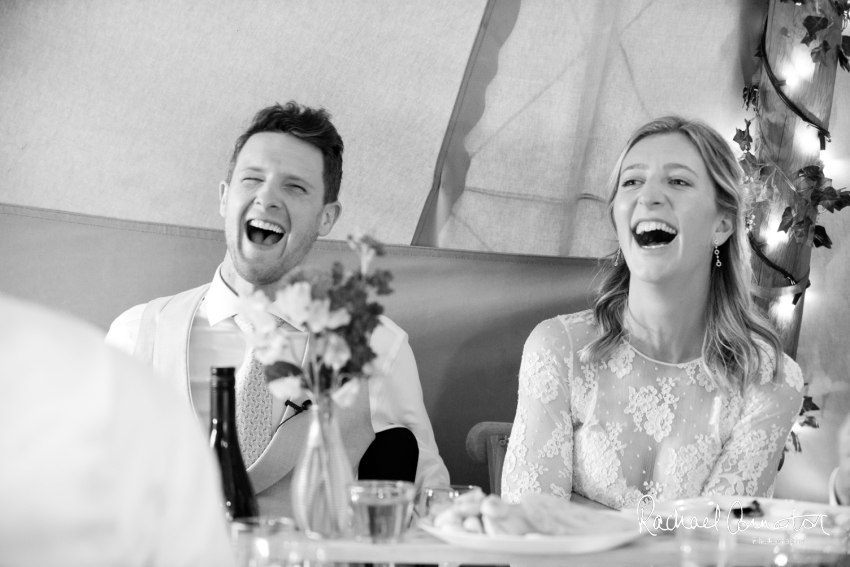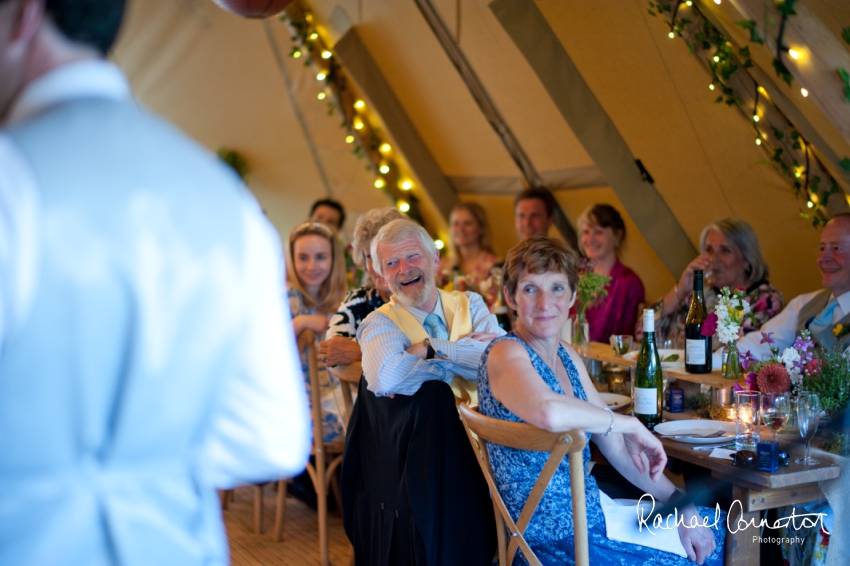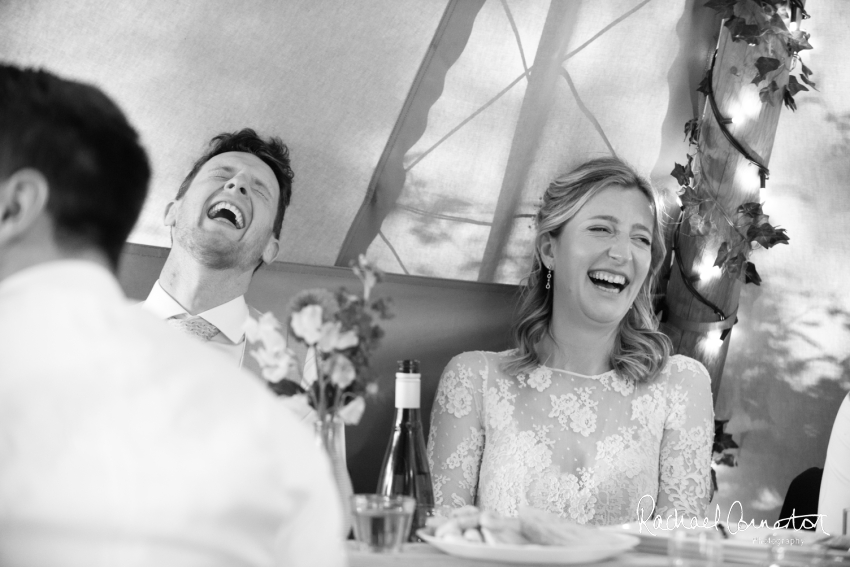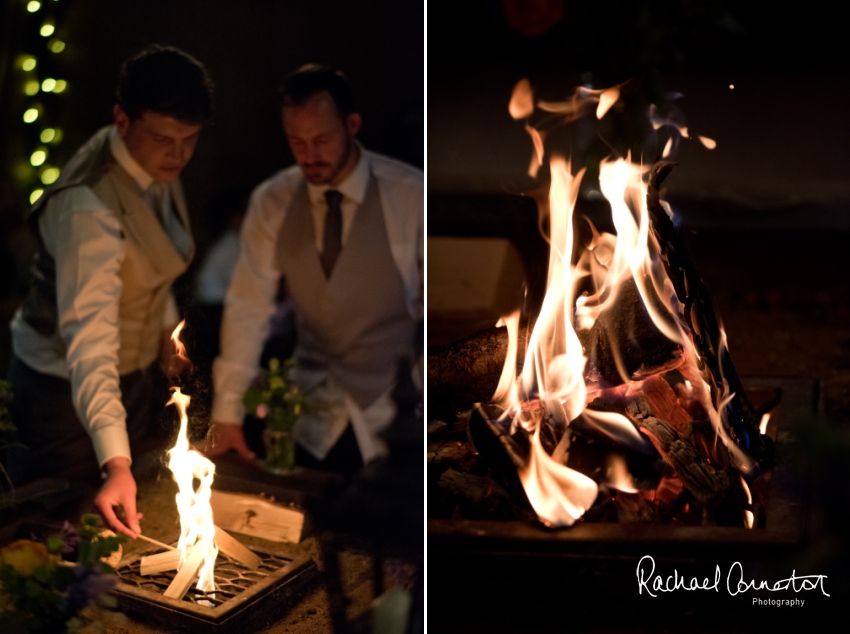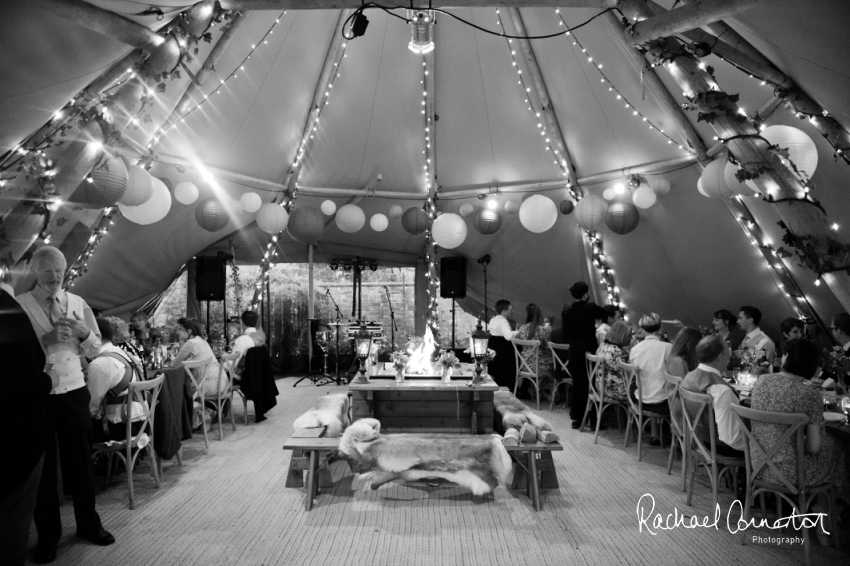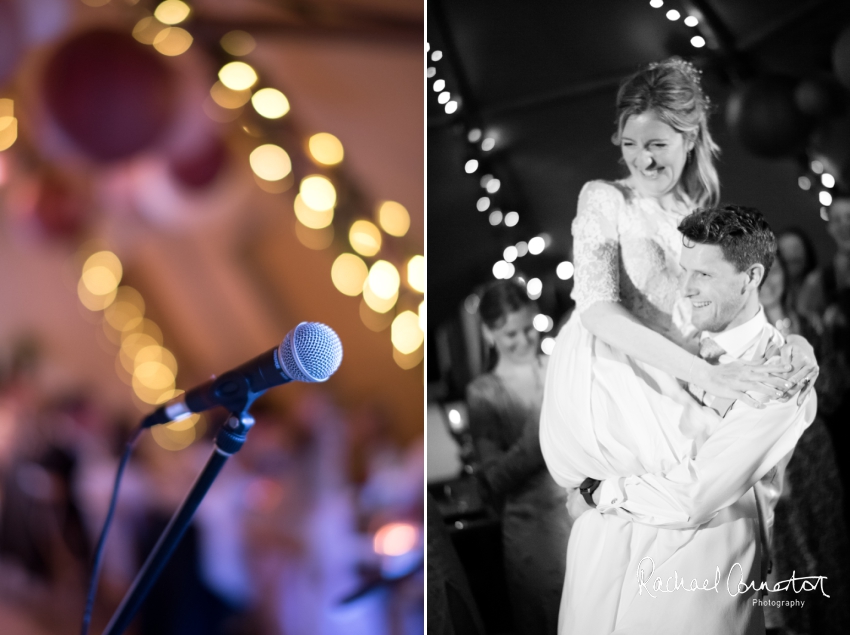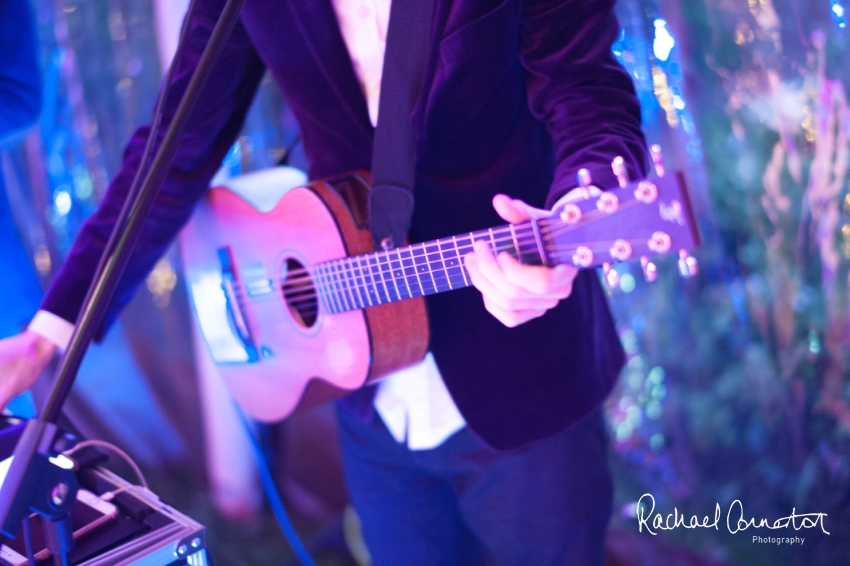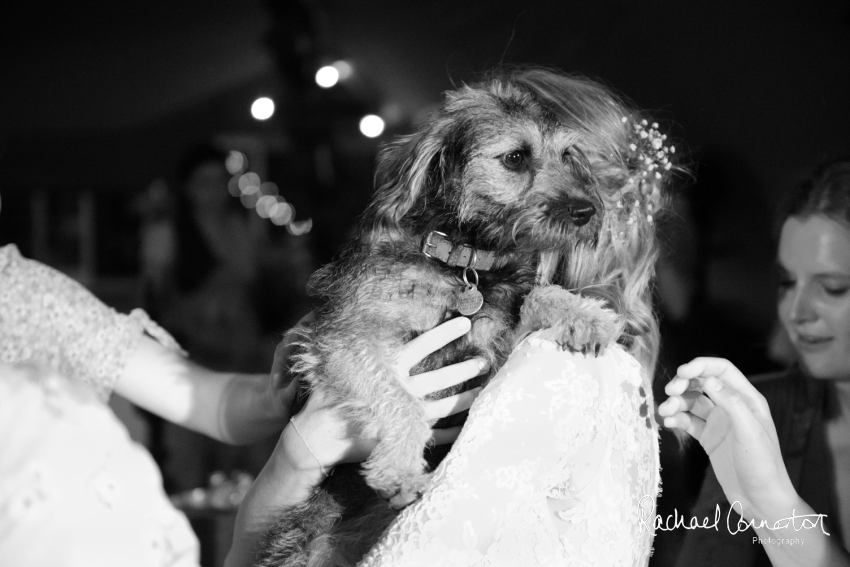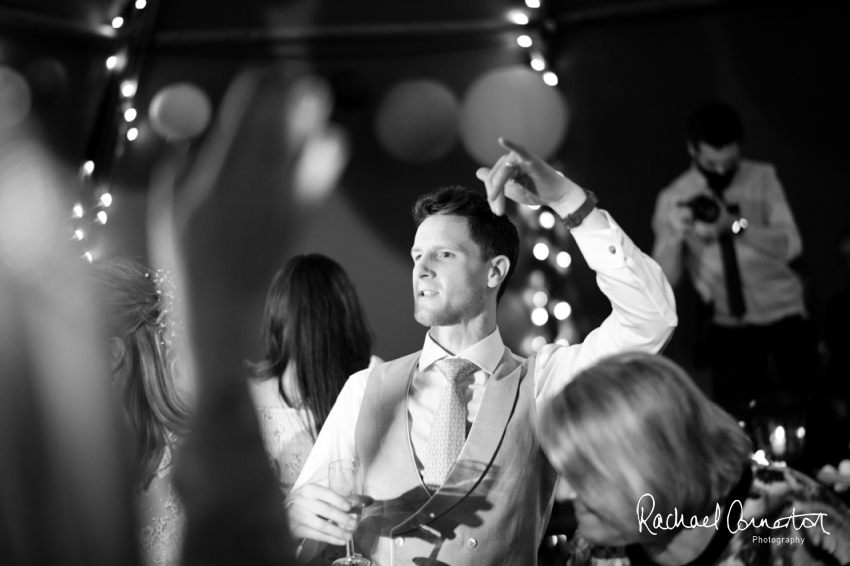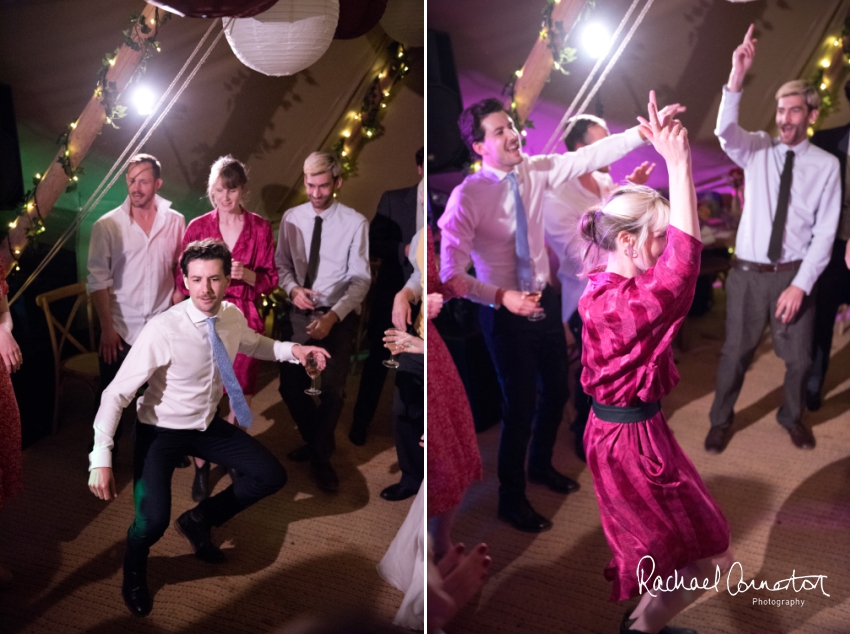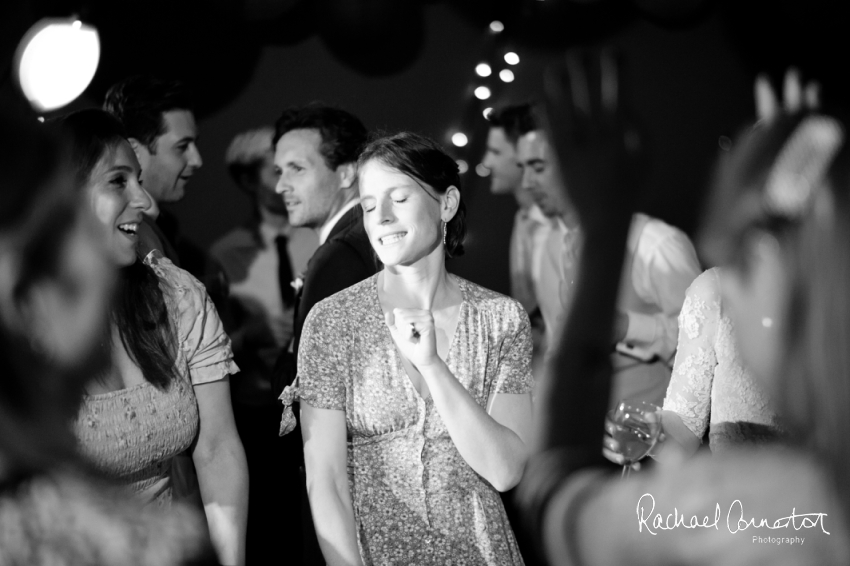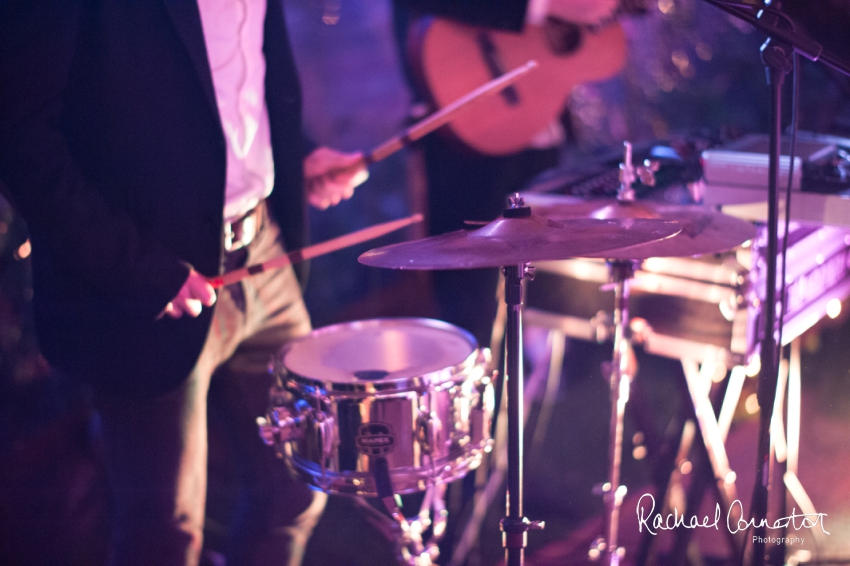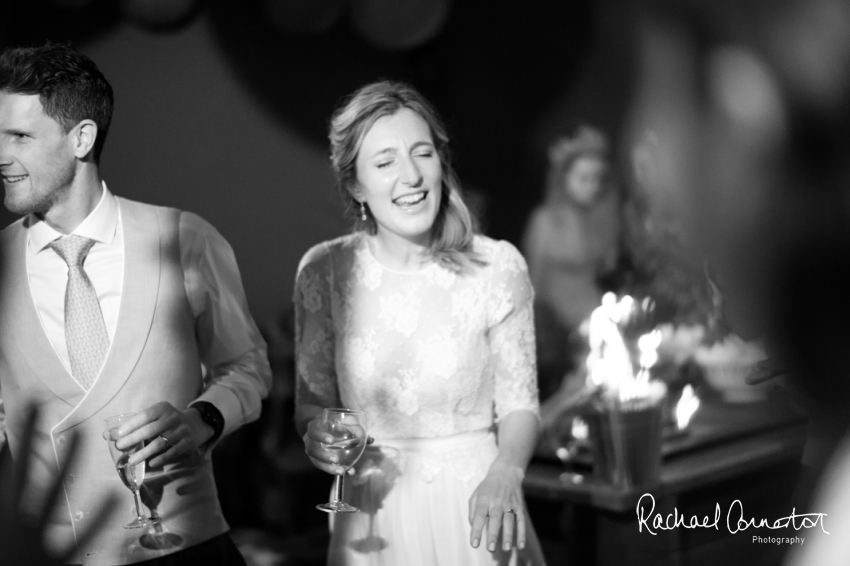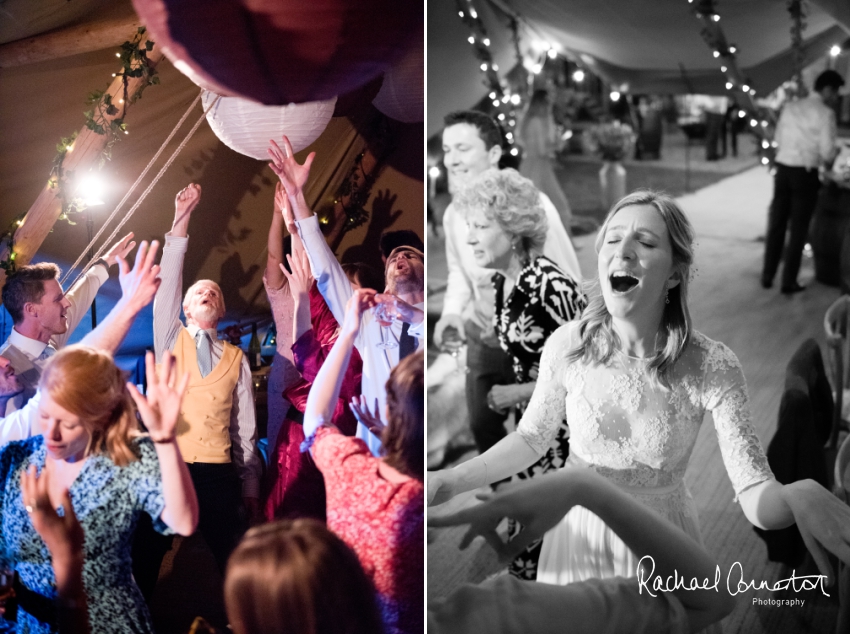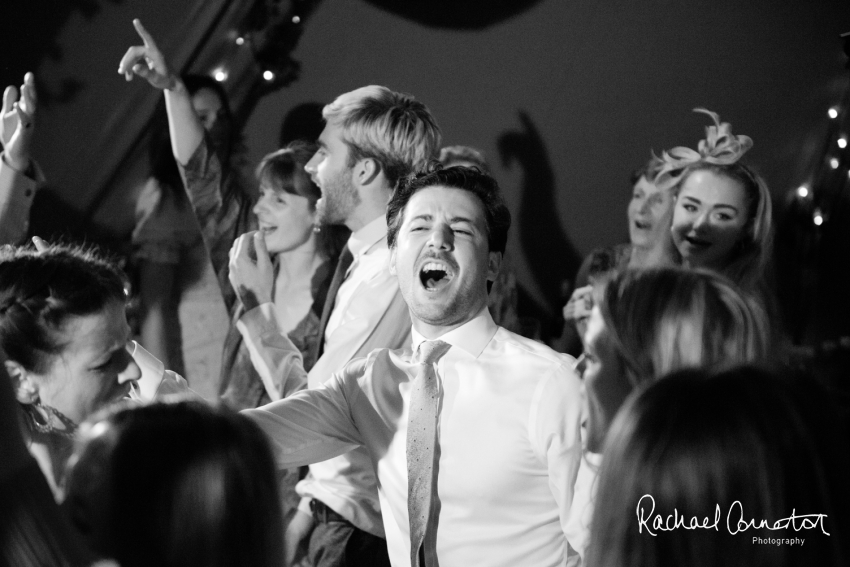 What a privilege to be able to capture such lovely people celebrating life and happiness in the pretty spring sunshine – our heart were full and our cheeks ached as we drove away that night!