Sophie and Richard's September wedding at Langar Hall
If I was asked to describe this incredible day, I think I could sum it up in one sentence.....quite simply, if you didn't want to have a good time at Sophie and Richard's big day, then you'd arrived at the wrong wedding.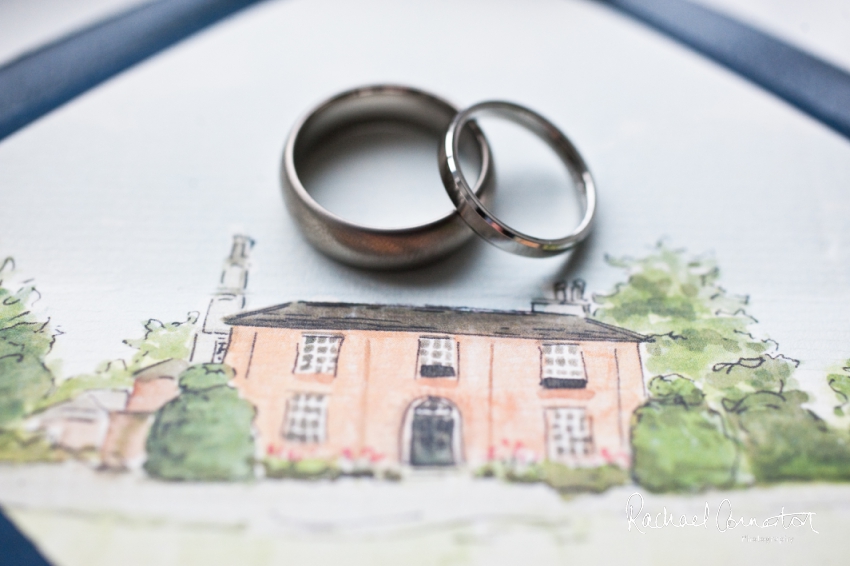 When I arrived on Friday morning to meet the lovely Sophie of @sophiesflowerco at @langarhall one of the first things she excitedly told me was that Richard had brought her an incredible wedding present.....a red @landrover Defender (which she's always dreamed of). The most brilliantly unique present (he went up even further in my estimation!), which sums up just how brilliantly unique the whole day was. We loved it. Think songs with animal actions in church (for everyone), surprise singing waiters, a conga of guests from room to room at Langar (during the daytime!), an impromptu rendition from Sophie and, unsurprisingly, the most beautiful flowers everywhere.
Months before, Sophie and I had sat excitedly discussing possible colour options for the day (over brunch!). I have a bit of thing for beautiful blues and oranges together and I was SO excited to see that Pinterest board of tones come to life. I was lucky enough to have a sneak peek (and a little sneak shoot!) of the exquisite floral magic that Sophie and her team had performed the day before and, needless to say I was even more excited about the day ahead. (Ian 'may' have mentioned that my voice went up an octave as I was describing it!) .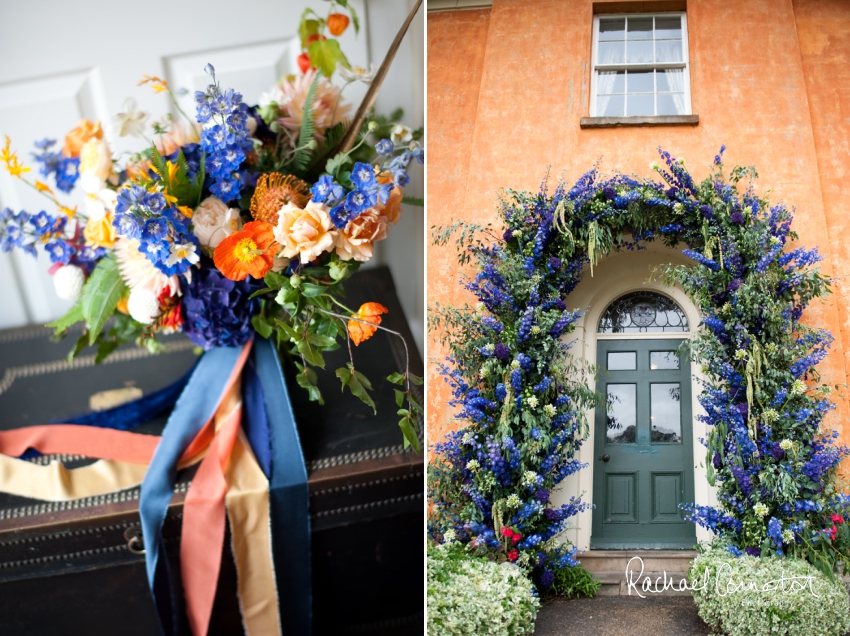 And why have one floral arch (or in this case, foliage arch at church!) when you can have two? This utterly beautiful magic that was created on the morning of the wedding (yes, Sophie could be found 'calming her nerves' at the top of a ladder creating this show-stopping entrance at Langar before anyone had even had breakfast!).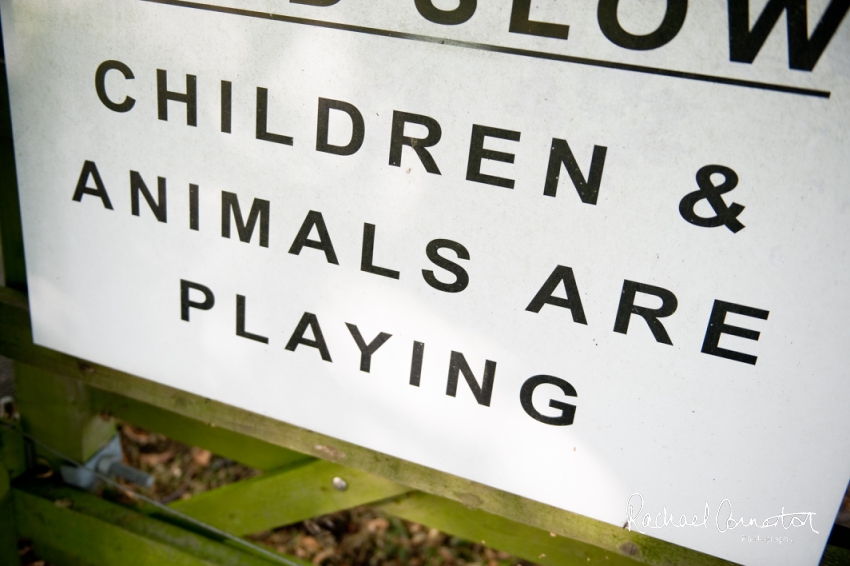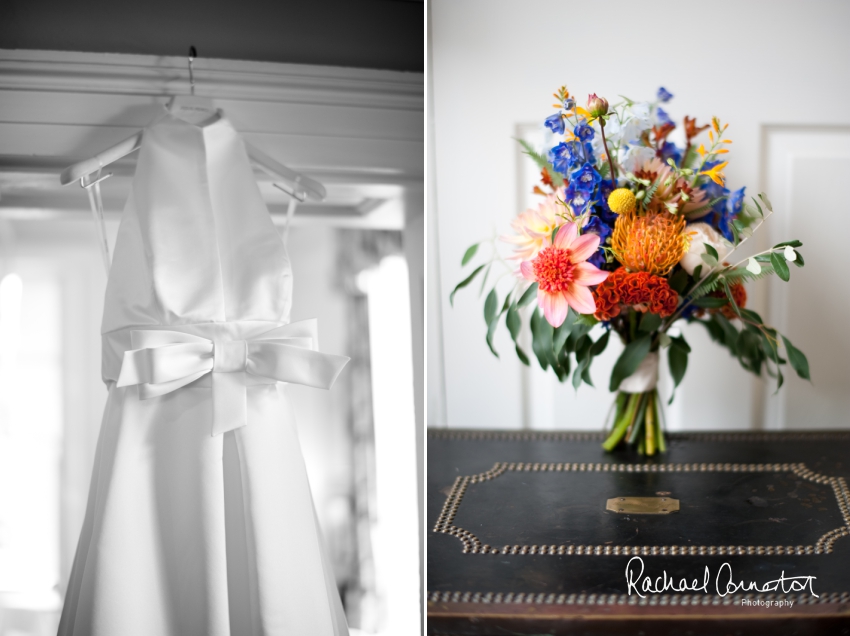 I'd had the privilege of being introduced to a similar @jesuspeiroofficial dress a few months before, but seeing 'her' hanging in the door way at Langar with that extra exquisite statement bow, the lovely Julia at @frances_day_bridal and I were just a little bit excited about the moment that Sophie put it on. And we were not disappointed –it was as though that beautiful design had being created specifically for Sophie and she literally radiated as she stood under that heavenly floral arch at Langar.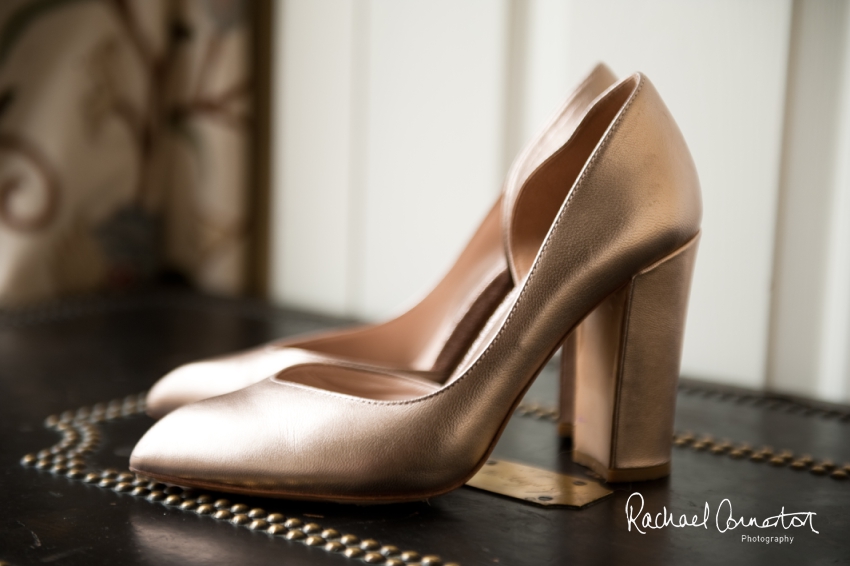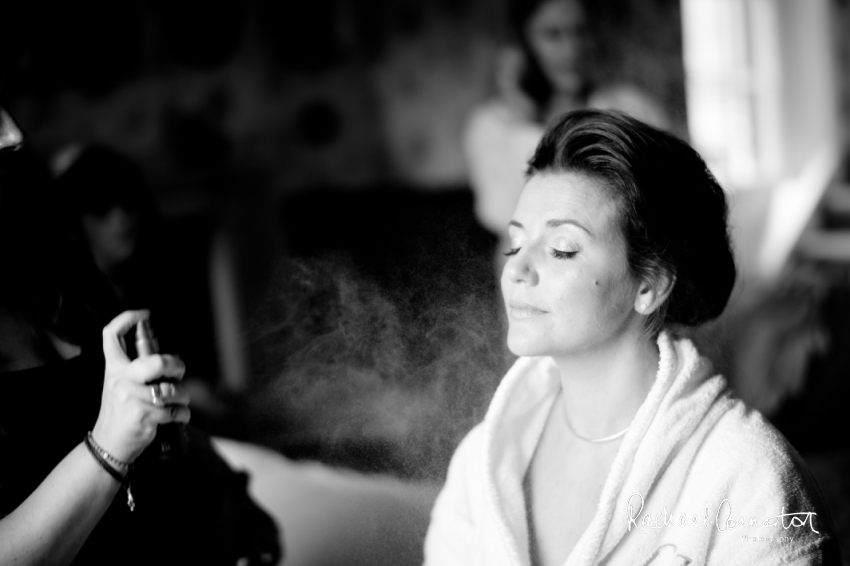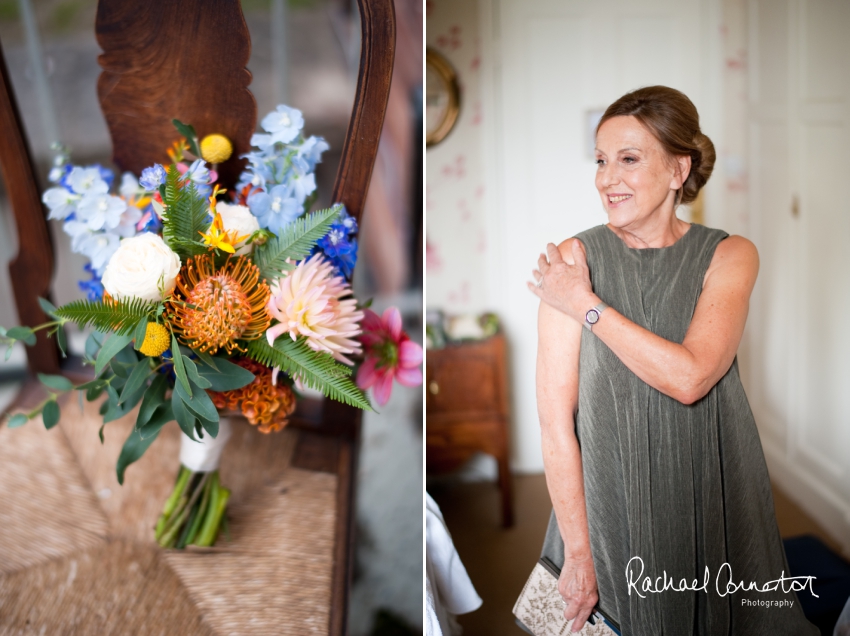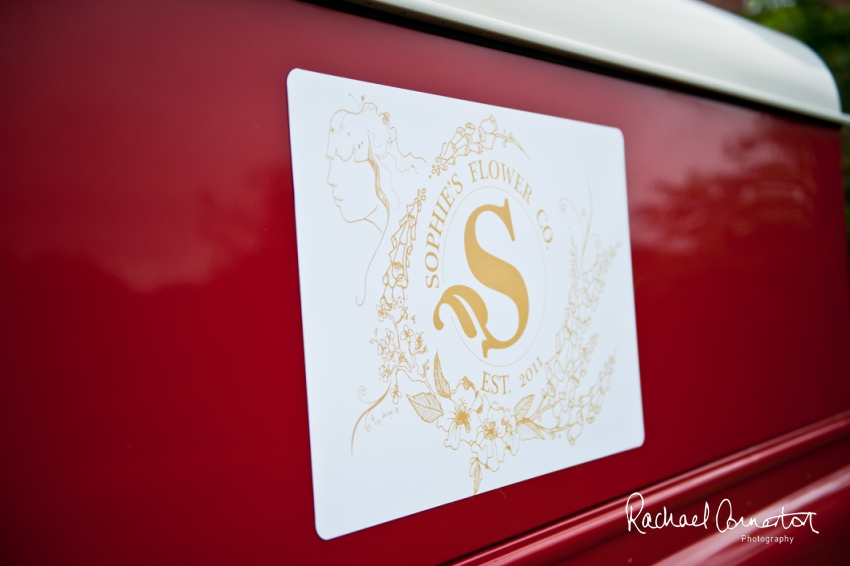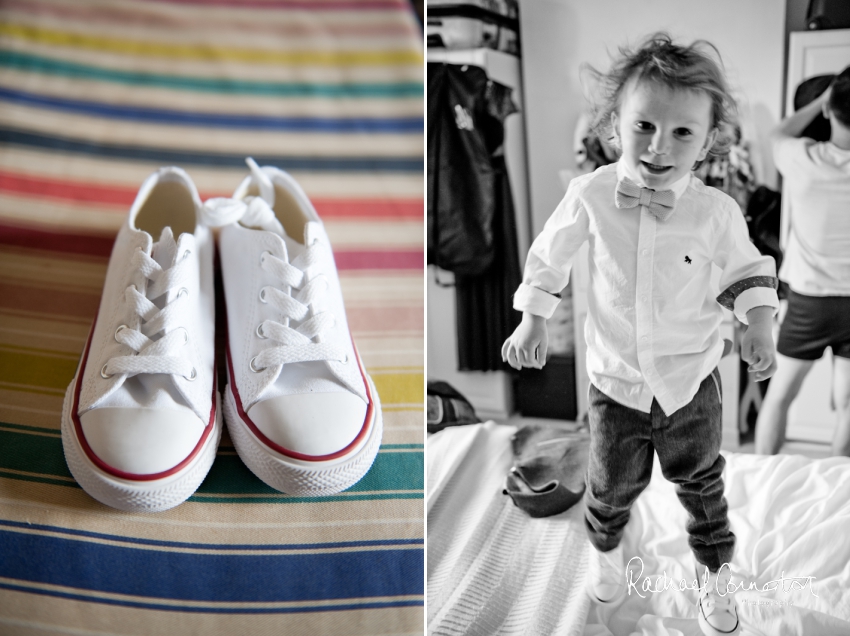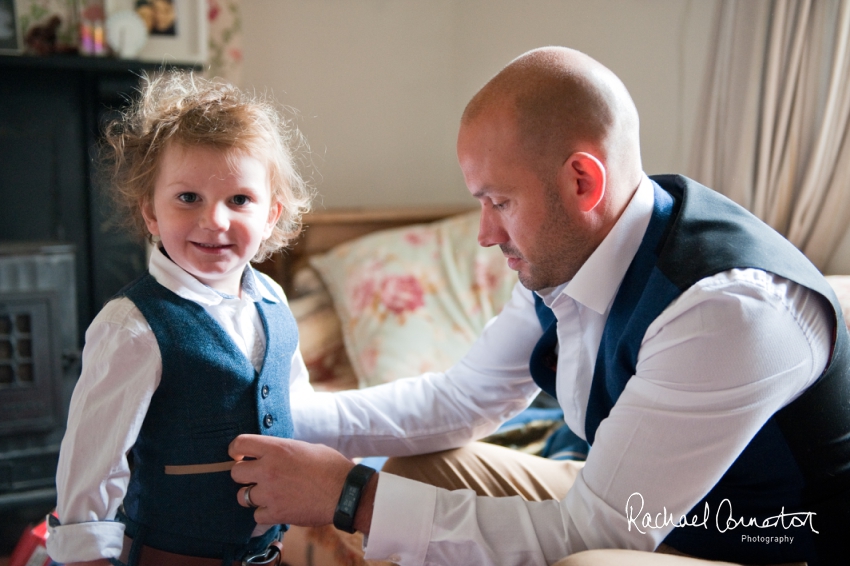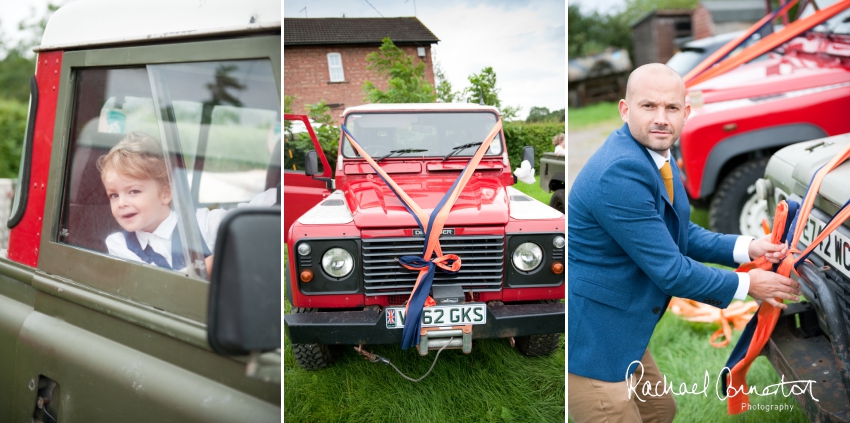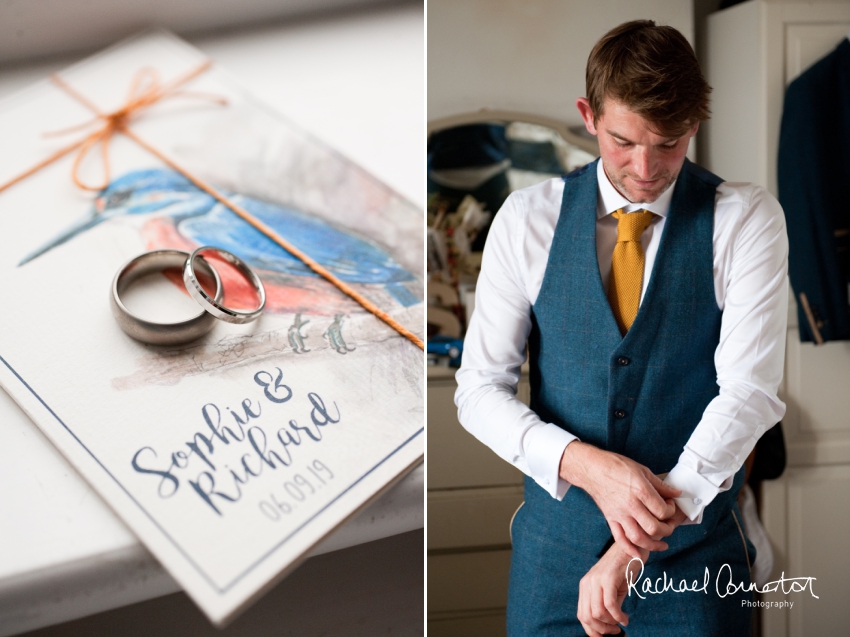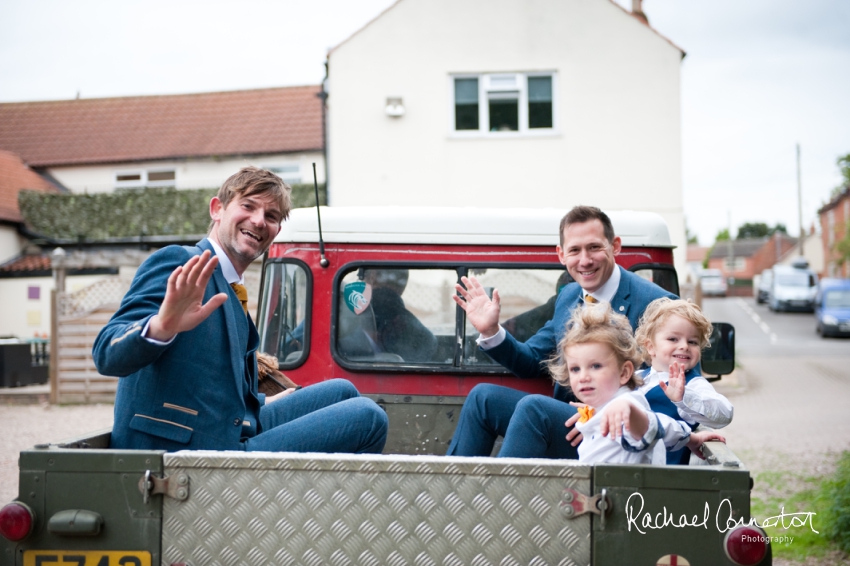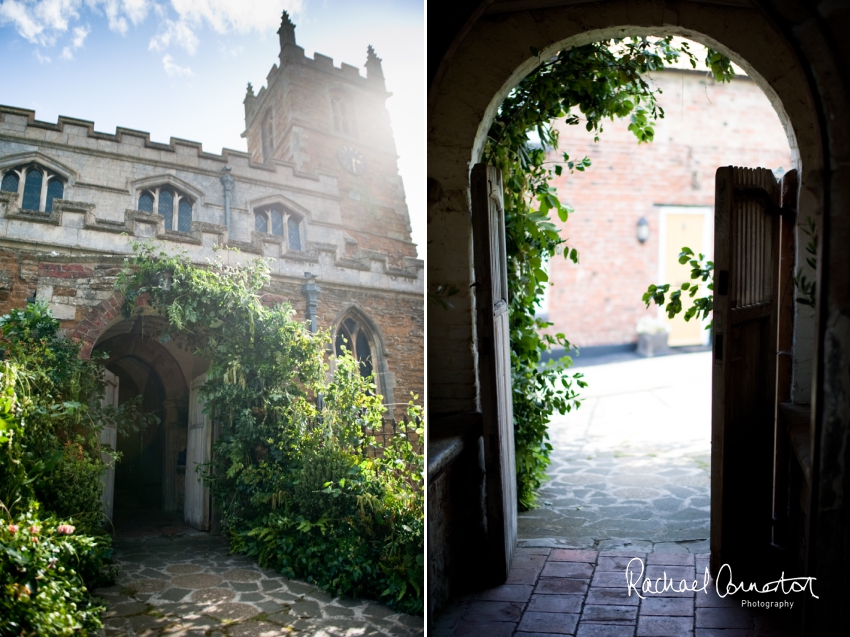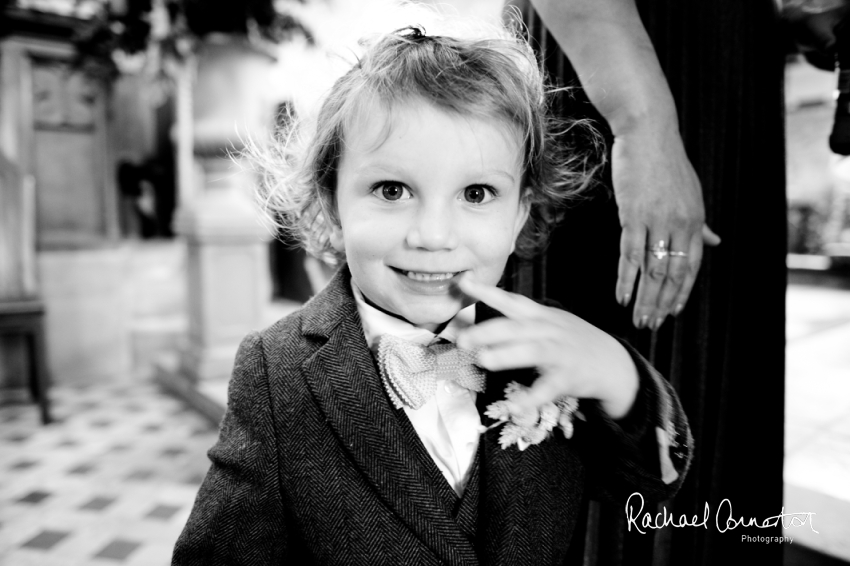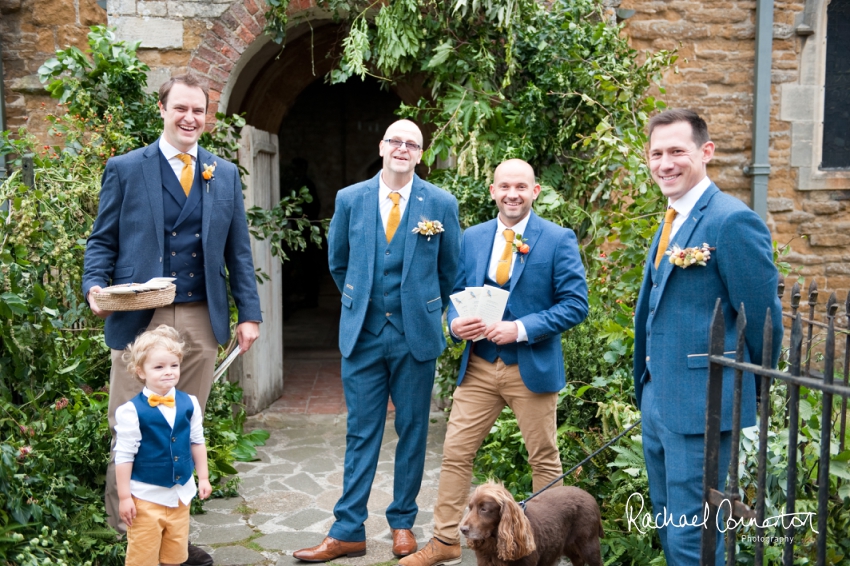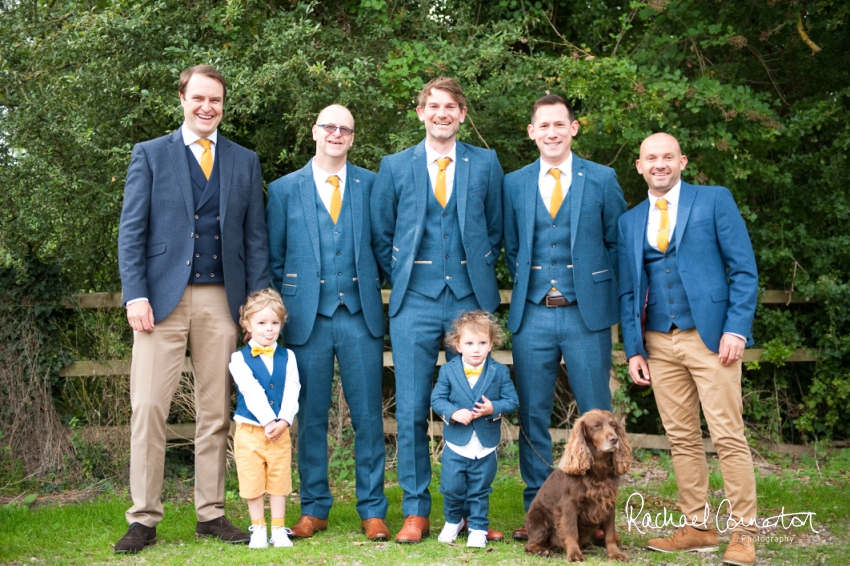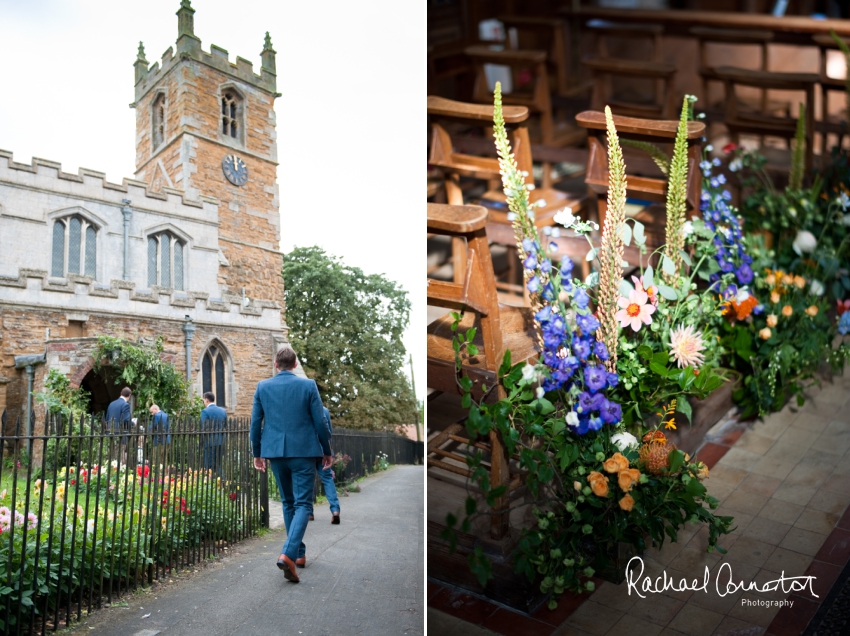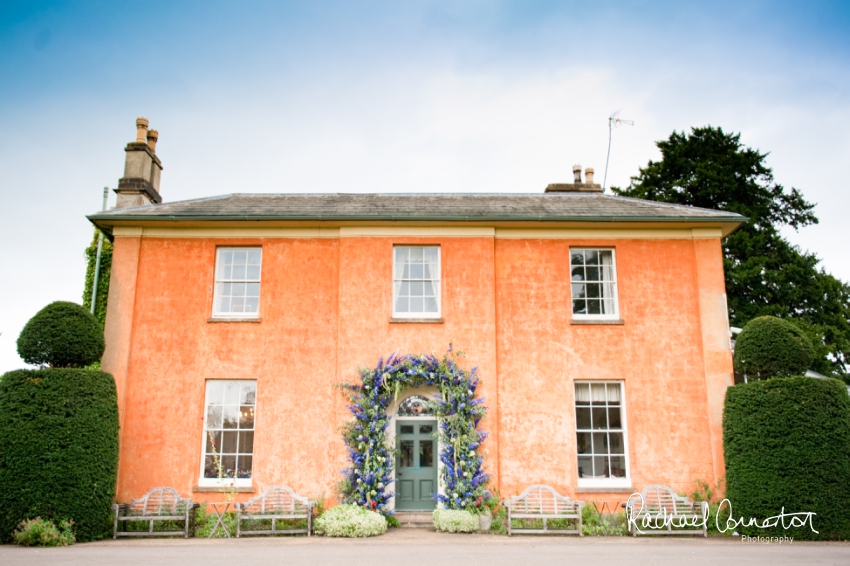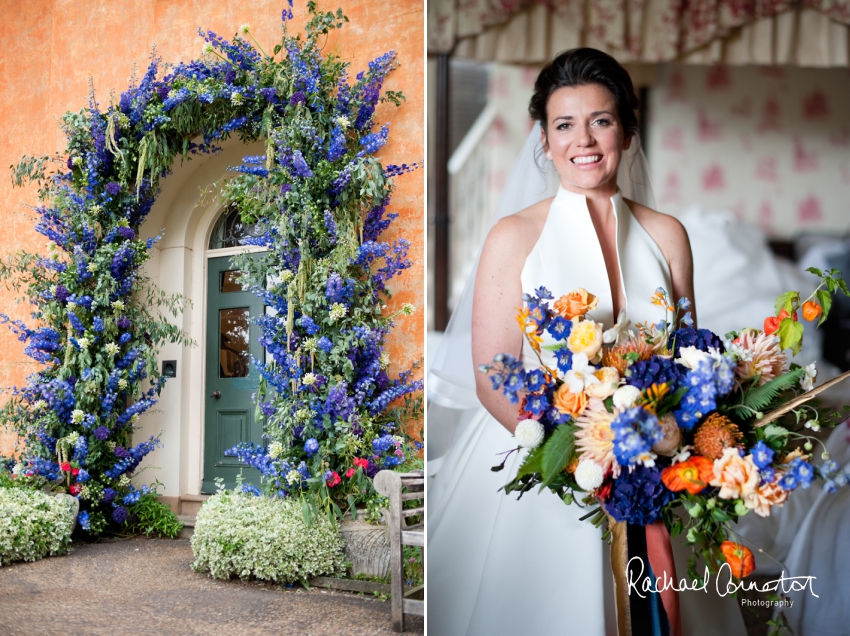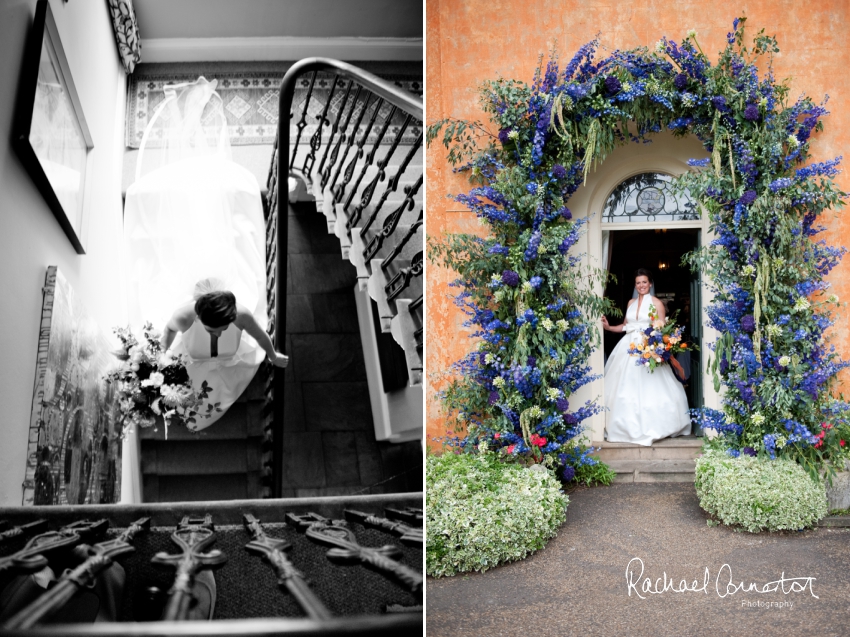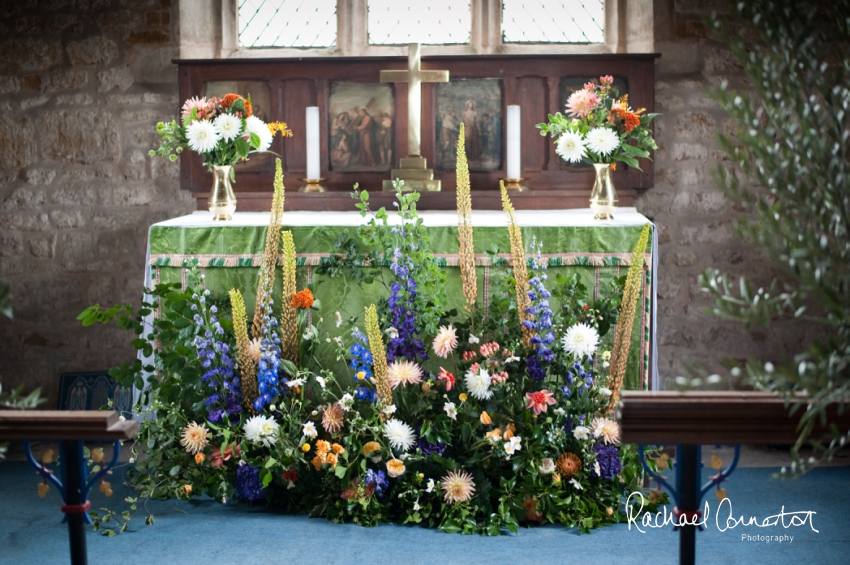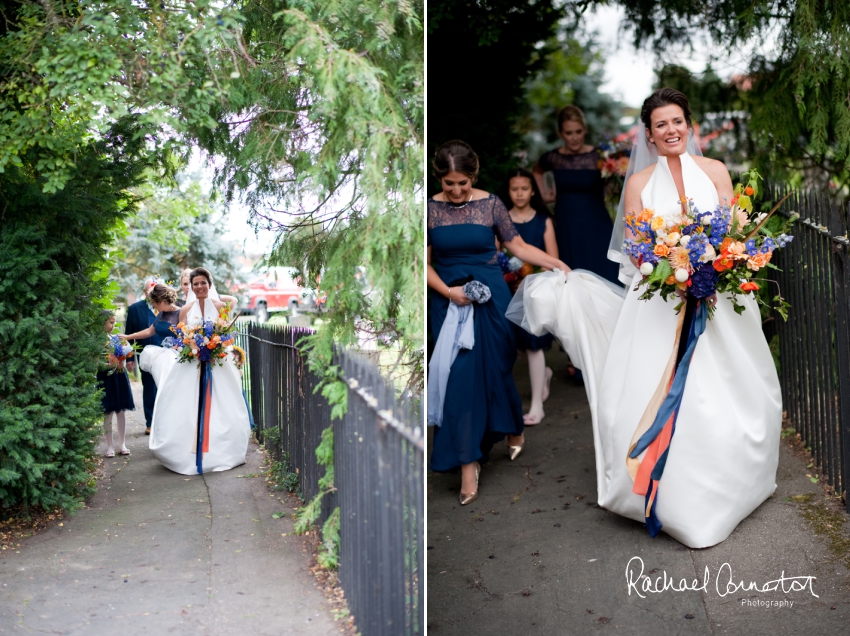 There were nerves as there are on any wedding day, but they just melted away as soon as Sophie and Richard both clapped eyes on each other (and their gorgeous little cutie of a son, Otto). The brilliantly fun-packed, laughter-filled service (complete with animated songs and truck races and packed lunches for the little ones) completely set the tone of the day.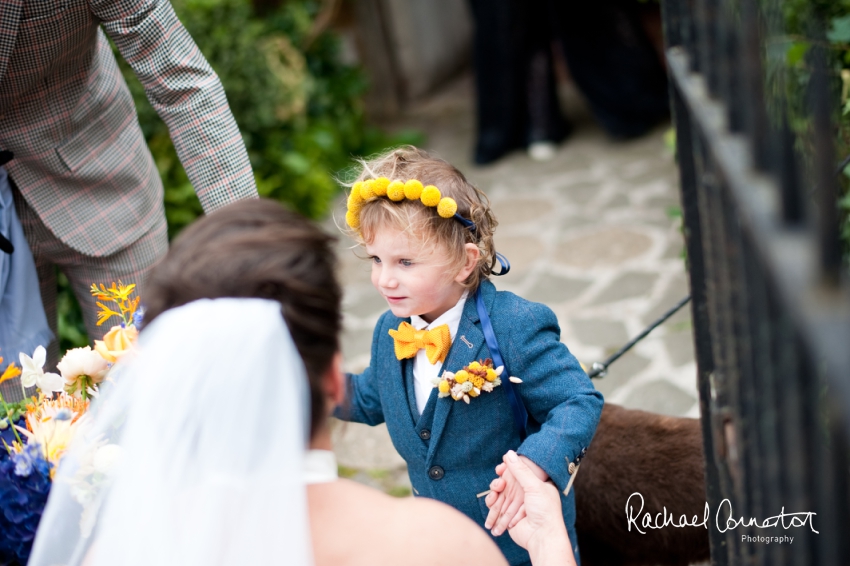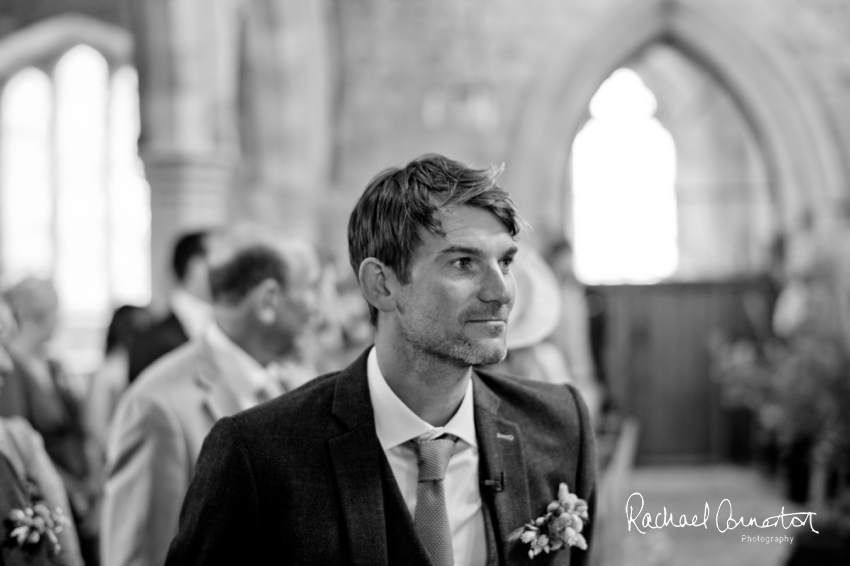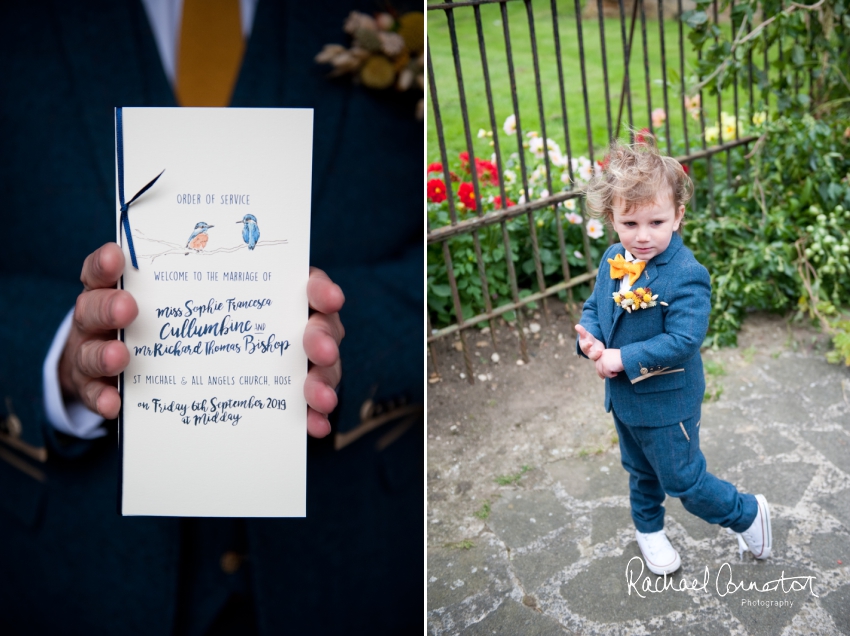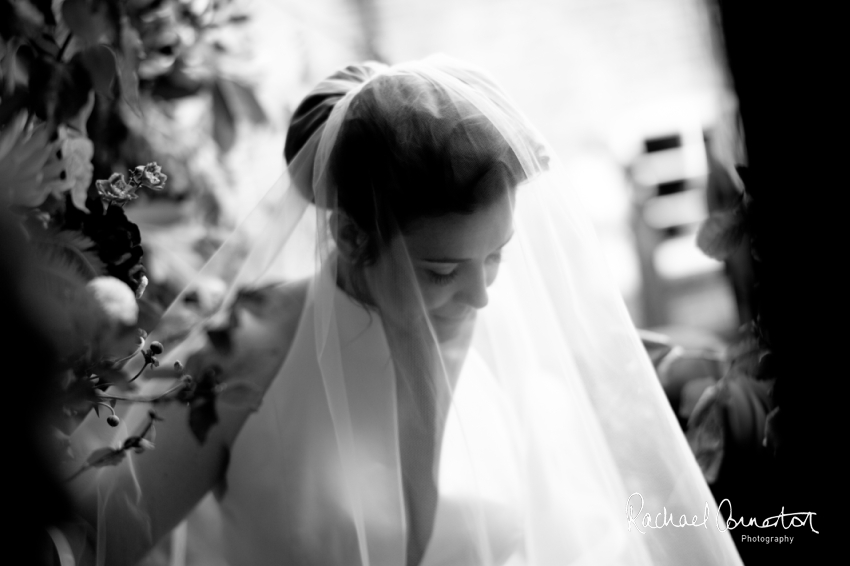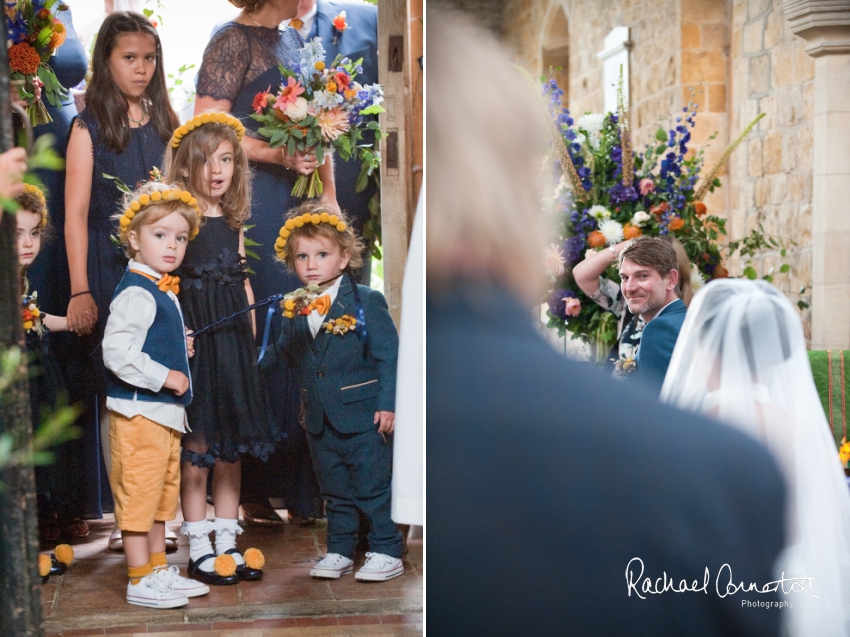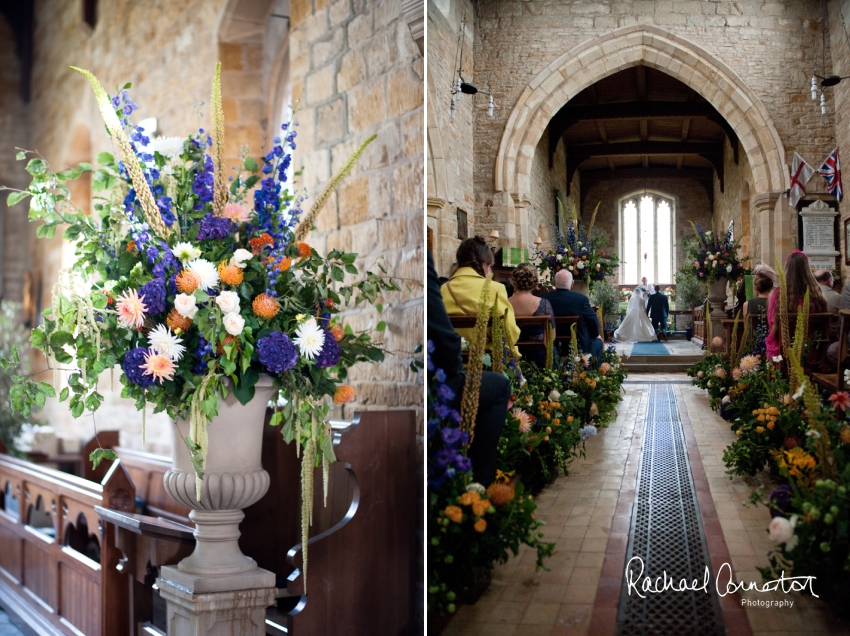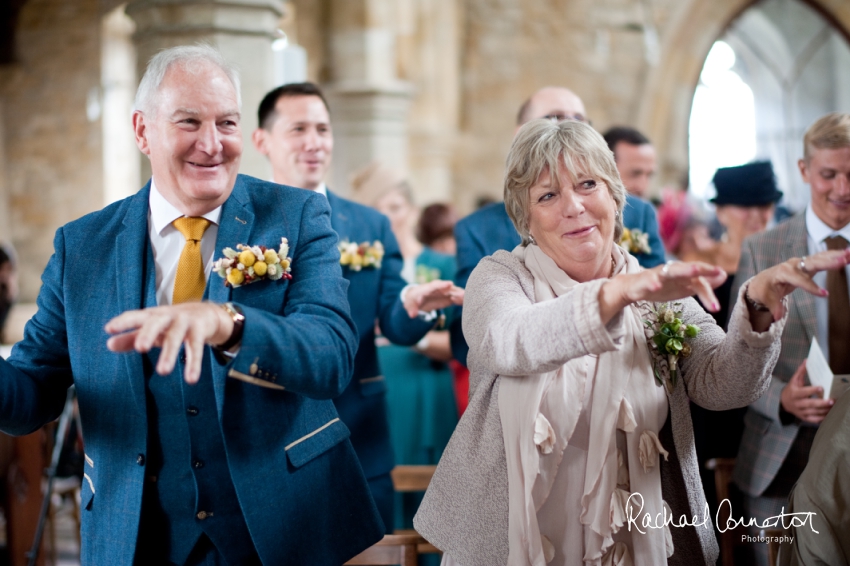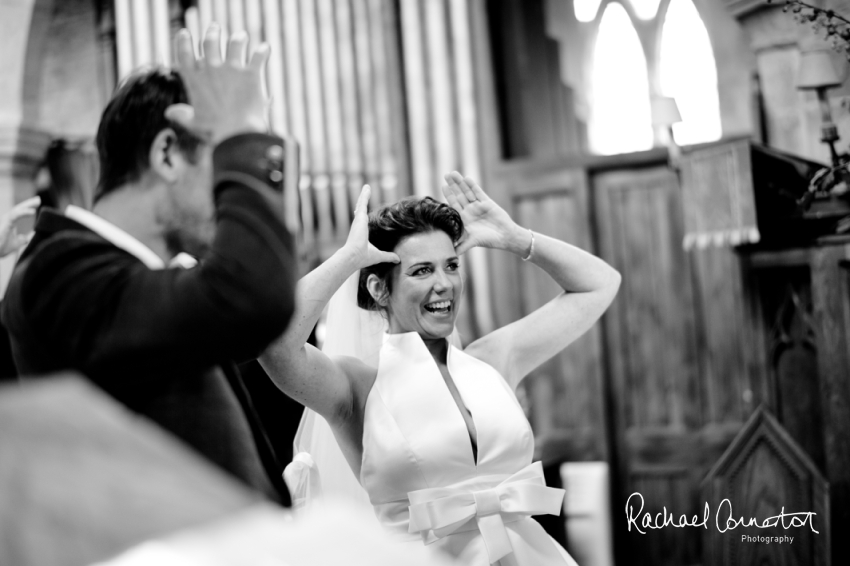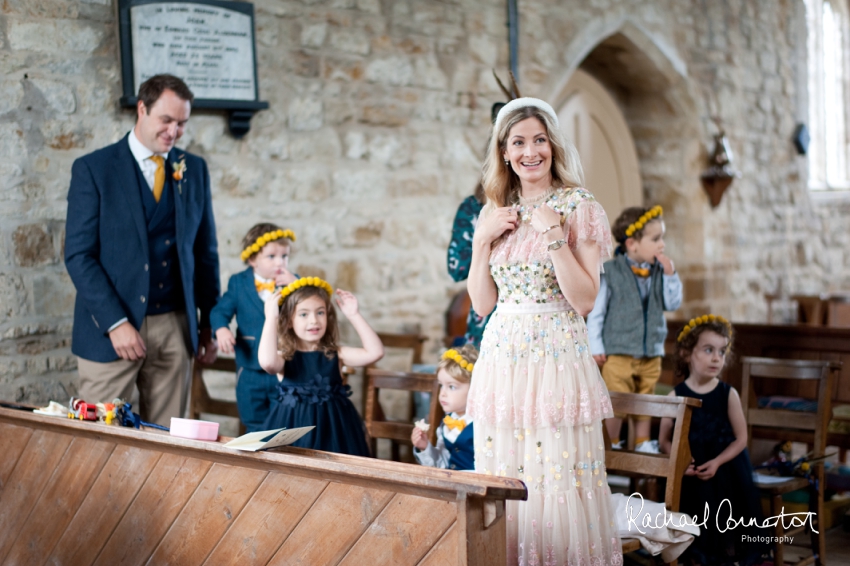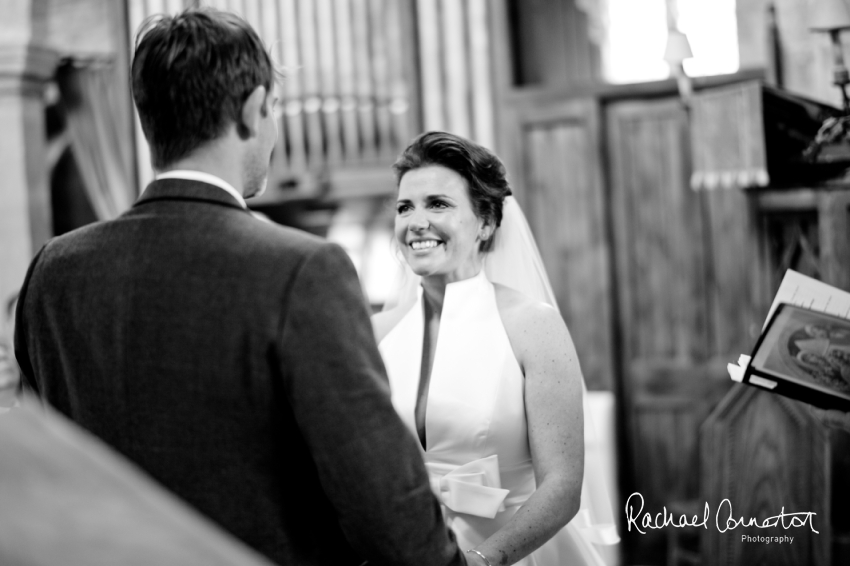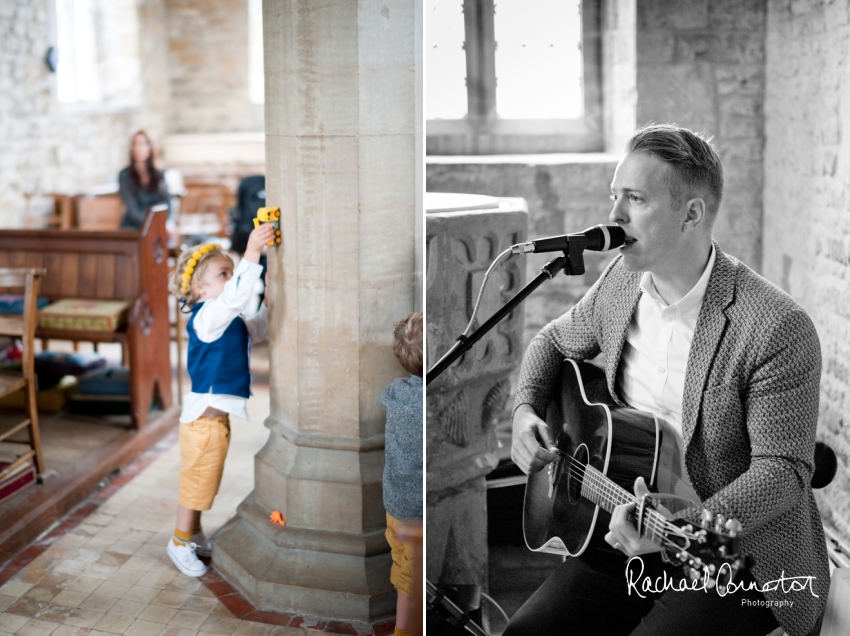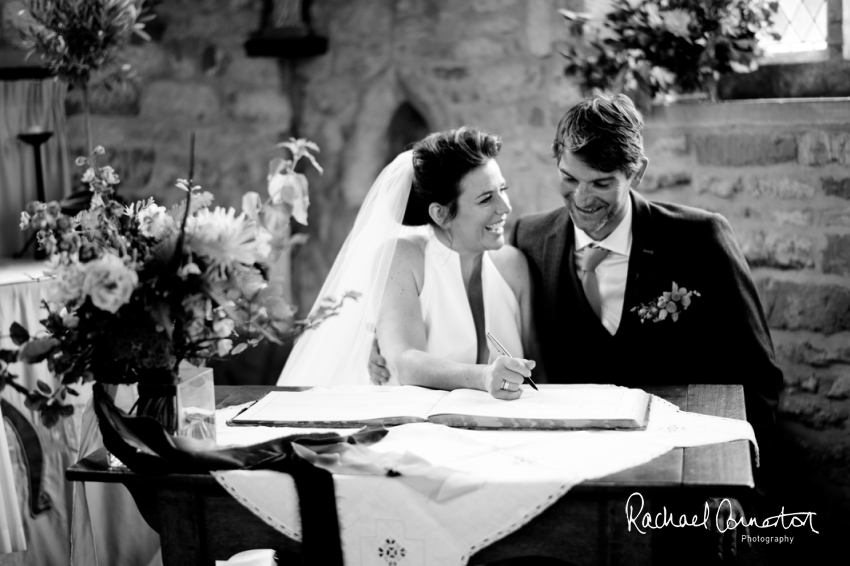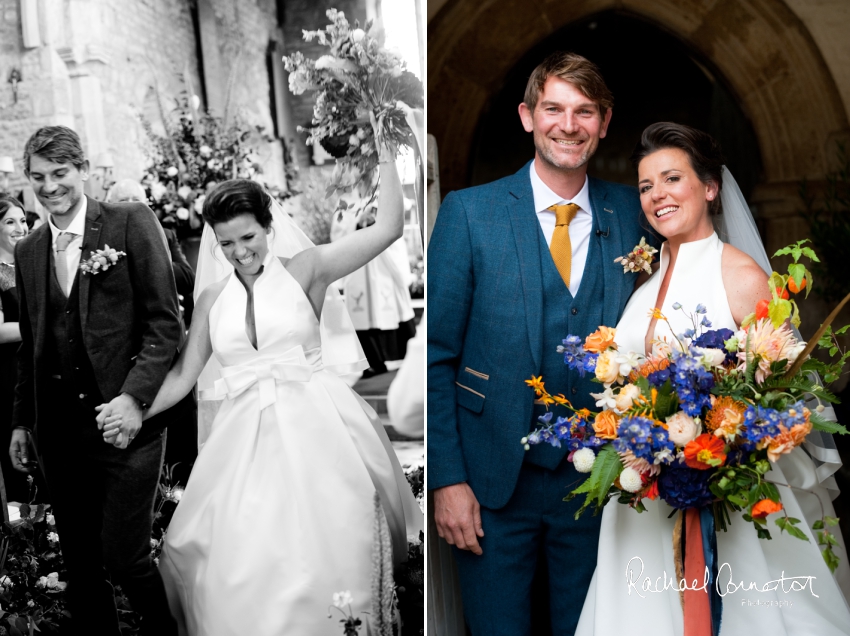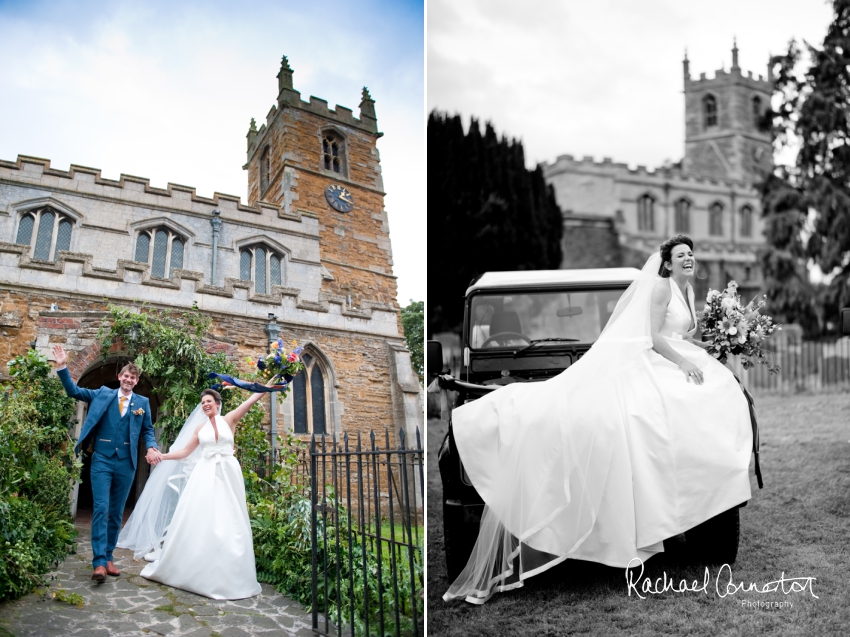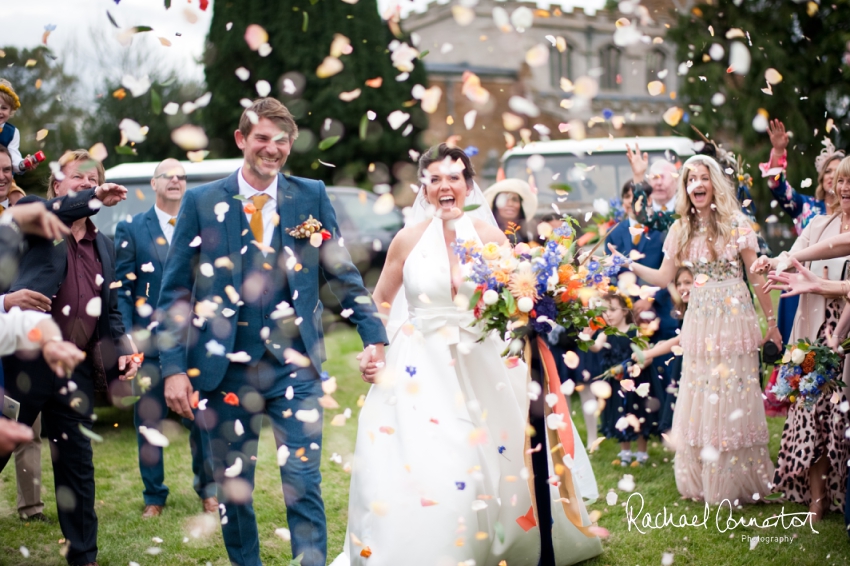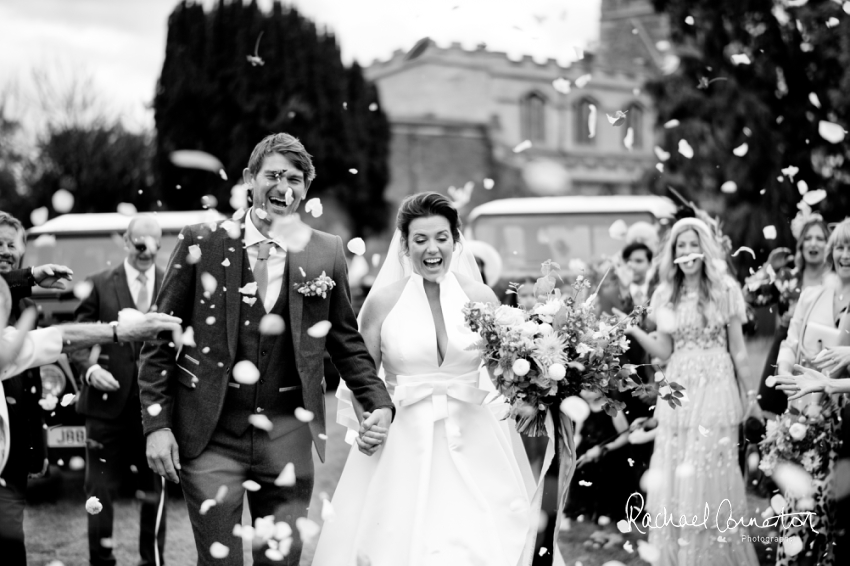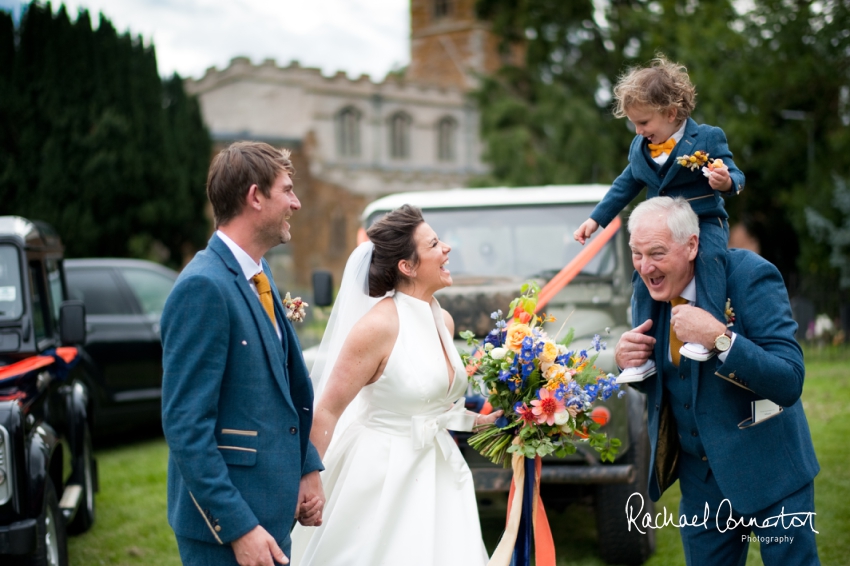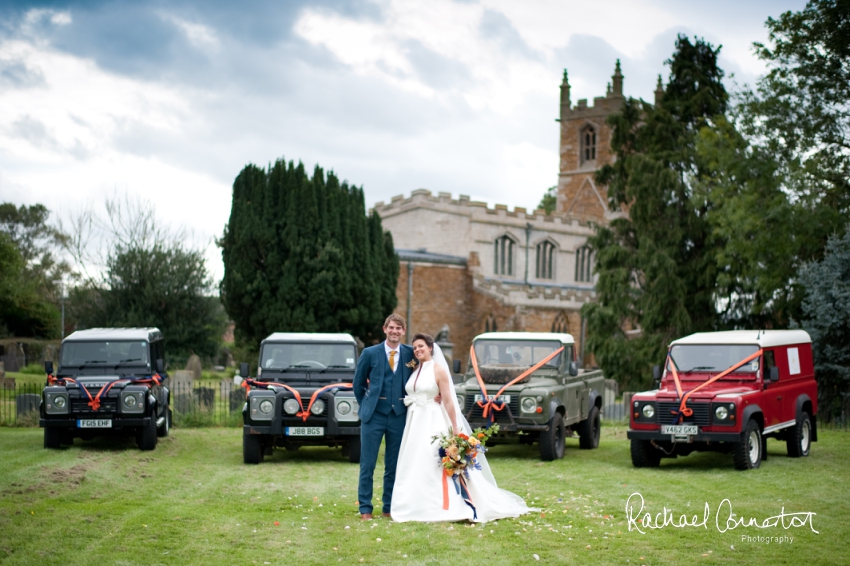 After confetti fun (with the backdrop of the Land Rover Defenders of course!), we chanced a trip to the pretty ruined church at Colston Bassett and, in the pouring rain, with brollies, giggles and fizz, we ran to capture some relaxed, fun portraits. Sophie and Richard were brilliant and completely embraced the moment and the rain before we headed to beautiful Langar (with more bubbles of course!)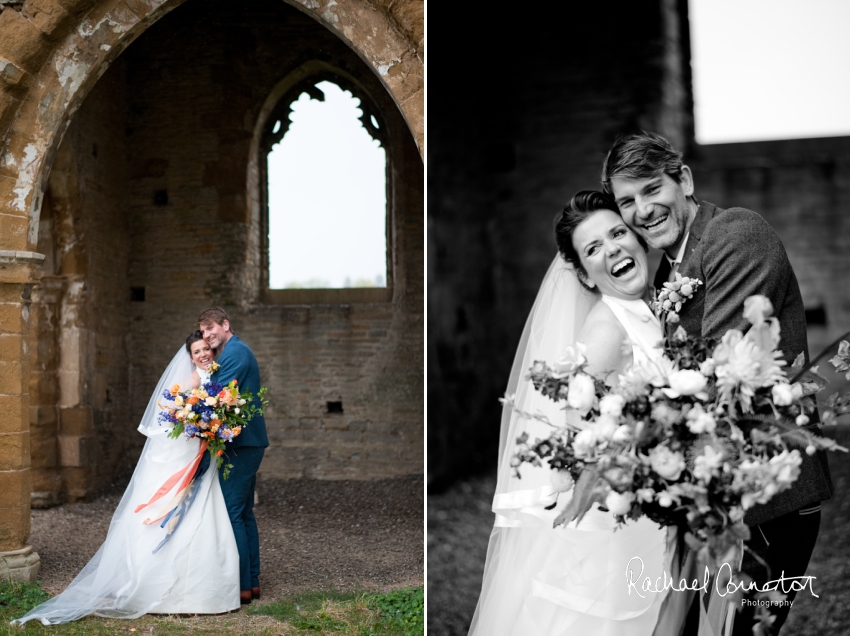 And that is where the fun stepped up a gear.....against beautiful styling from Sophie and the team, stunning stationery and table plans from the @katesimpson and @invitingwriting , entertainment from the brilliant @georgesimpsonmusic and later the fun-guaranteed @souljers, we had an absolute ball. I remember laughing, singing, crying and dancing all behind my lens and every time I glanced over at Ian shooting, he had a huge smile on his face too!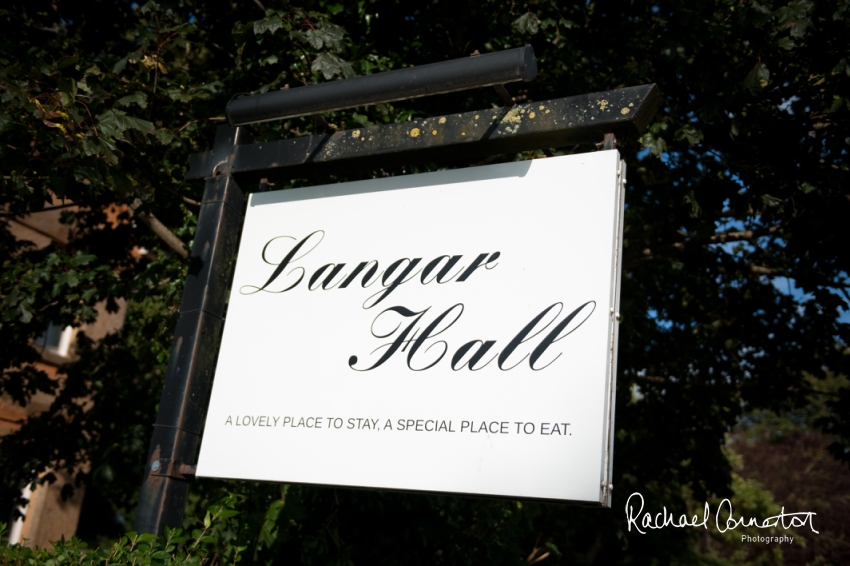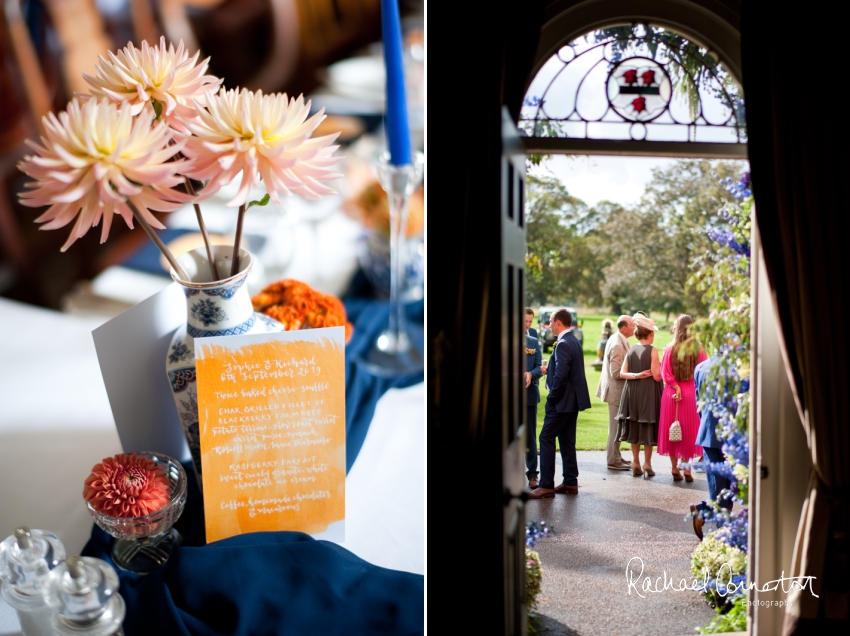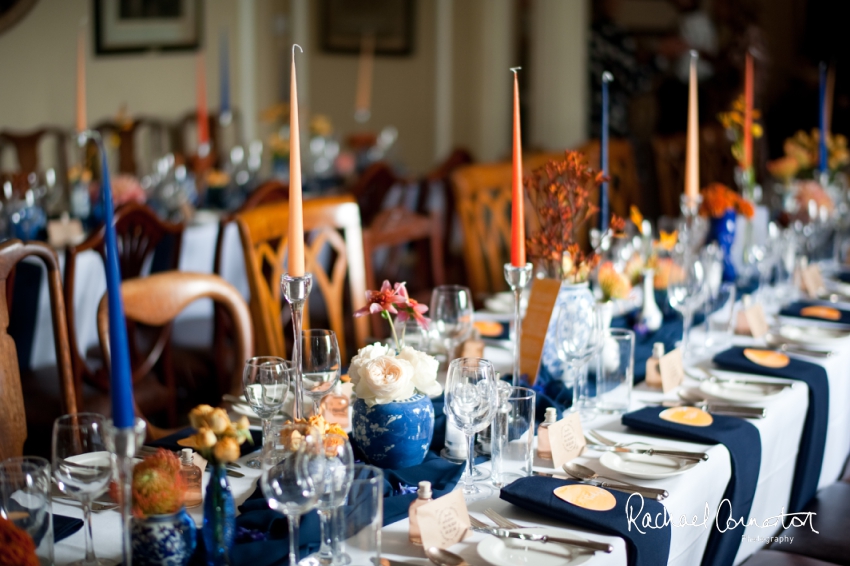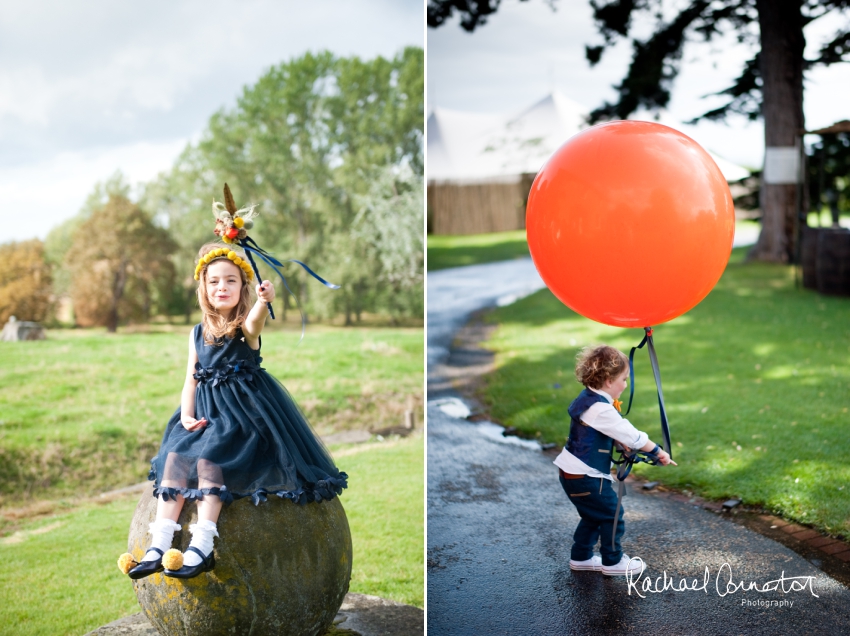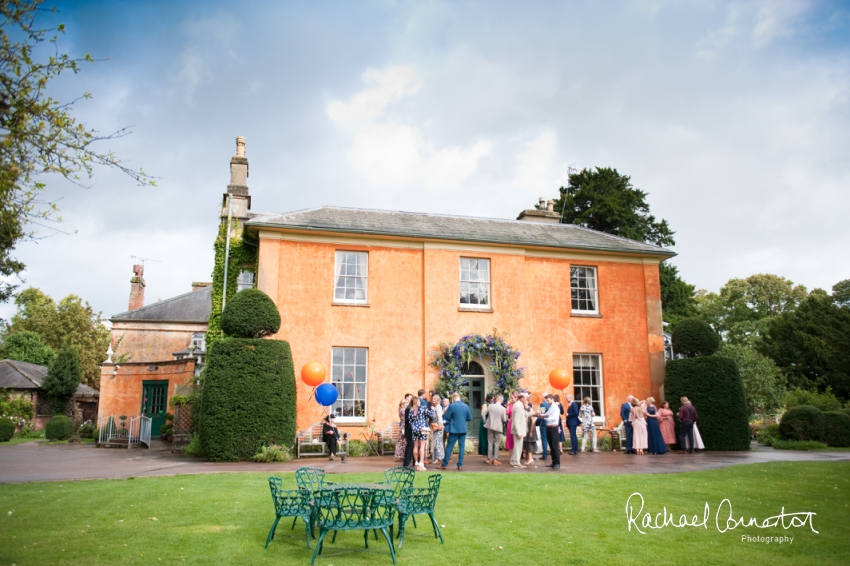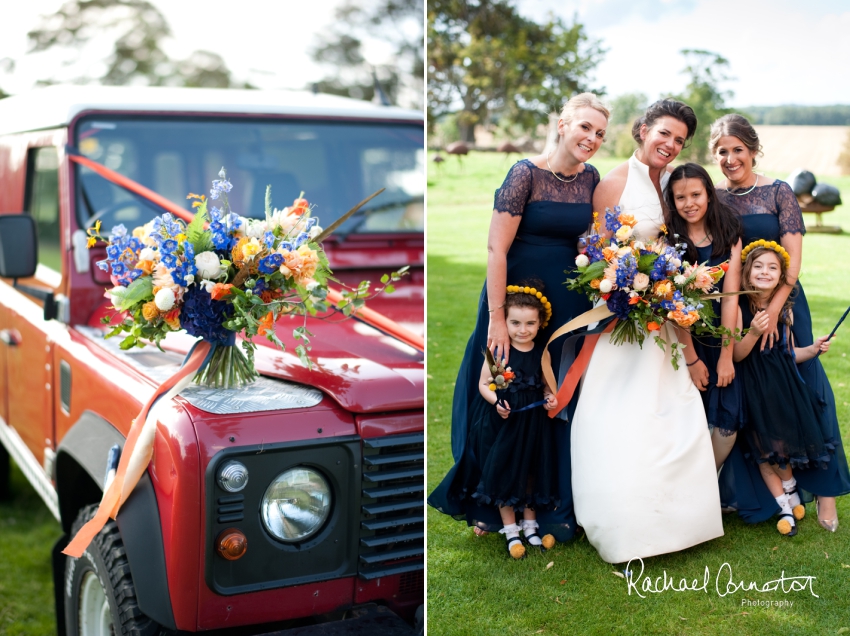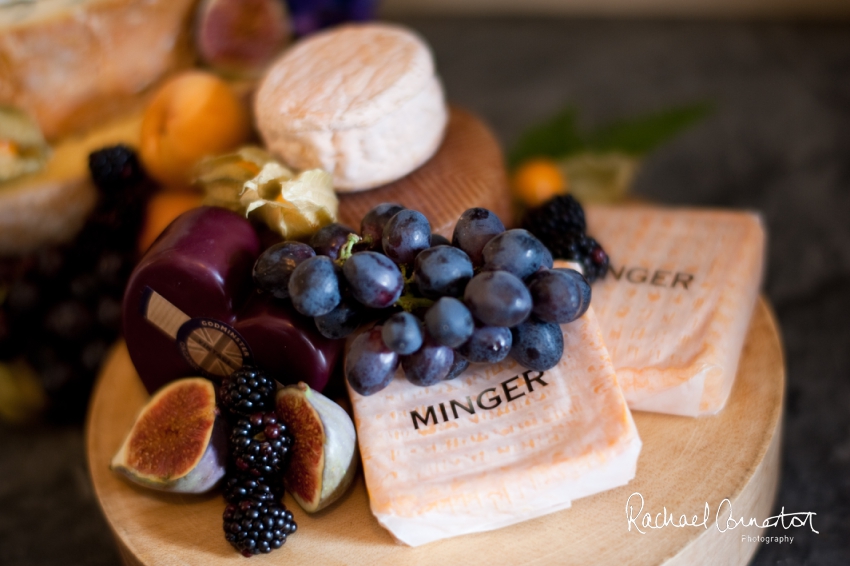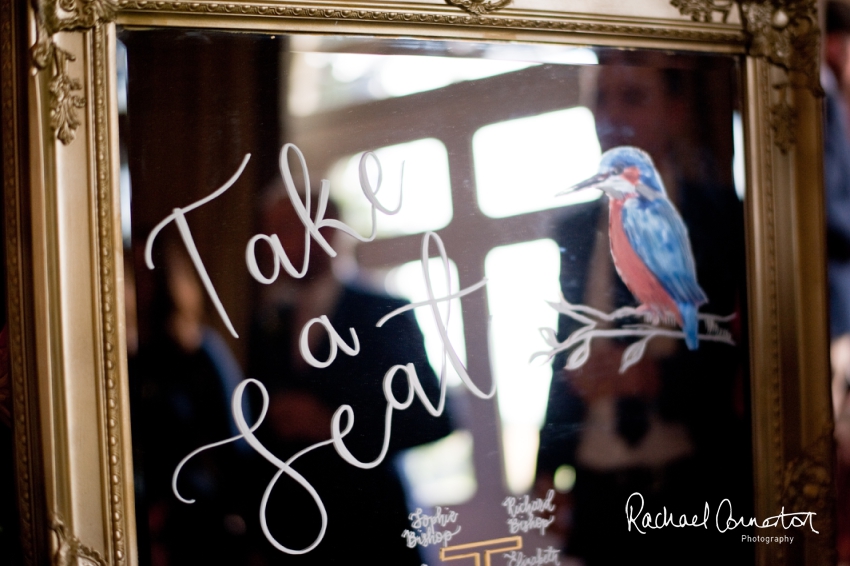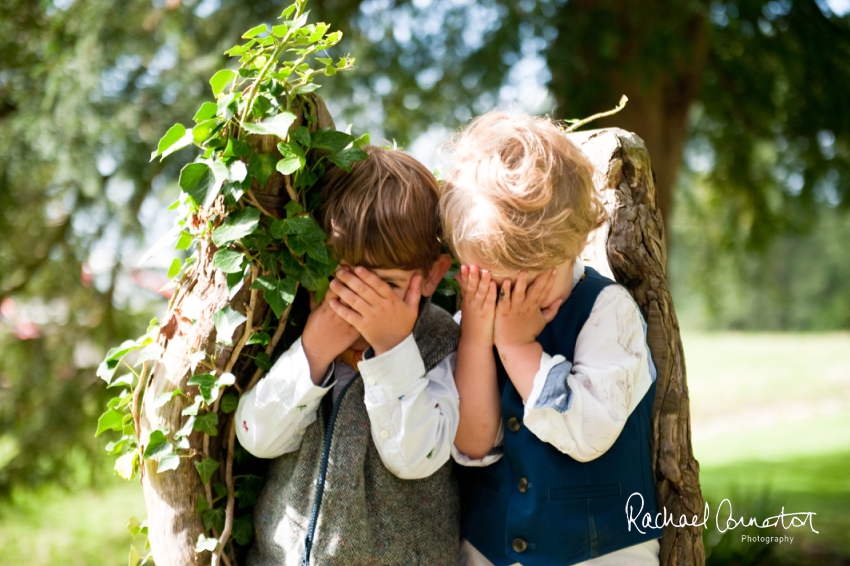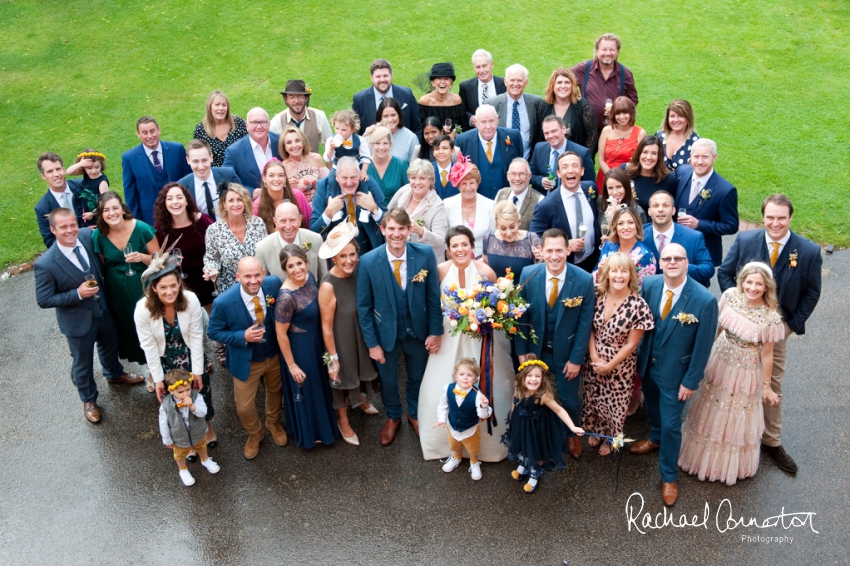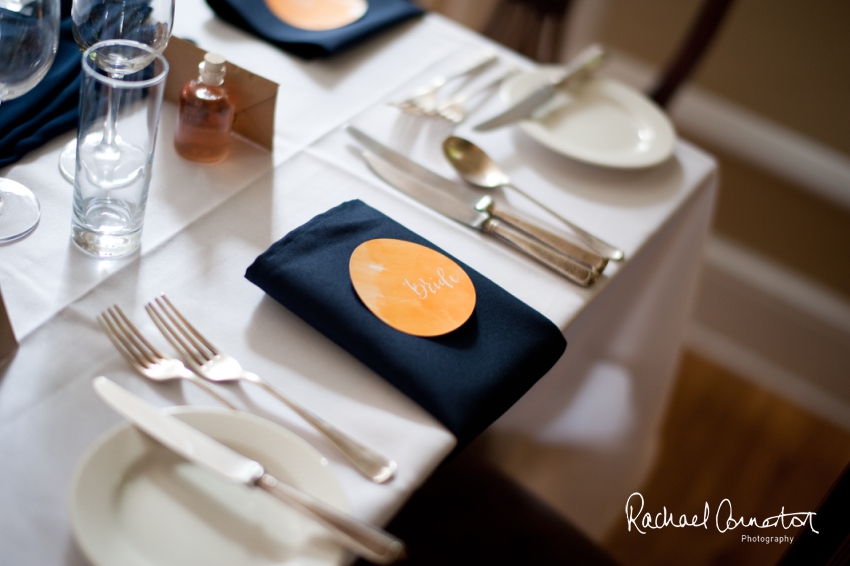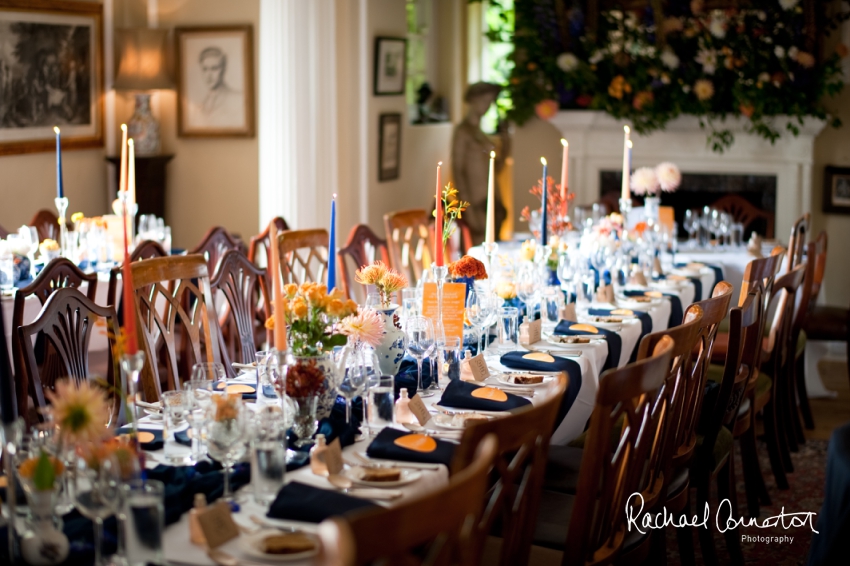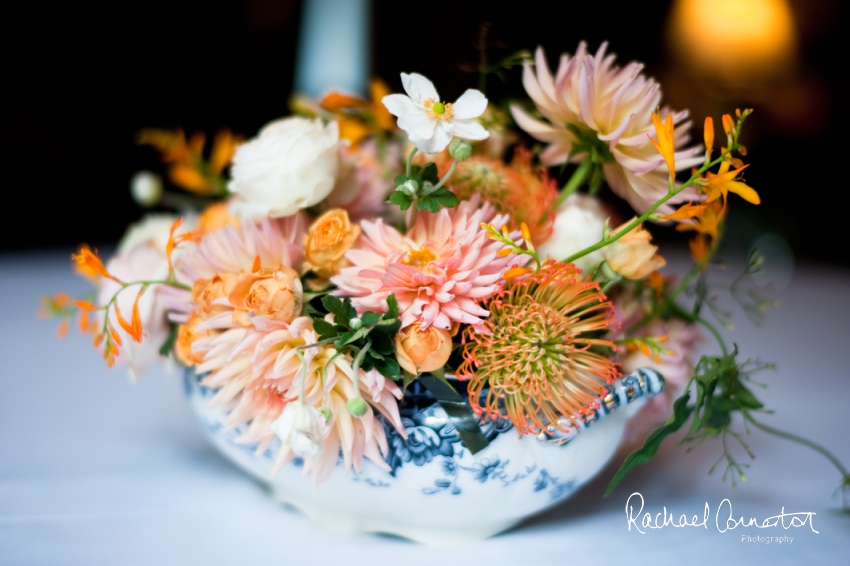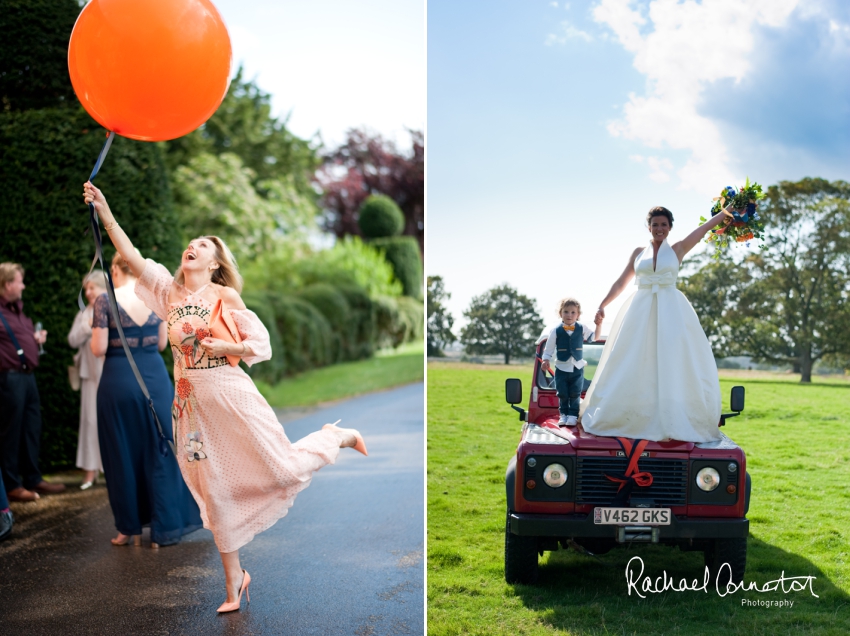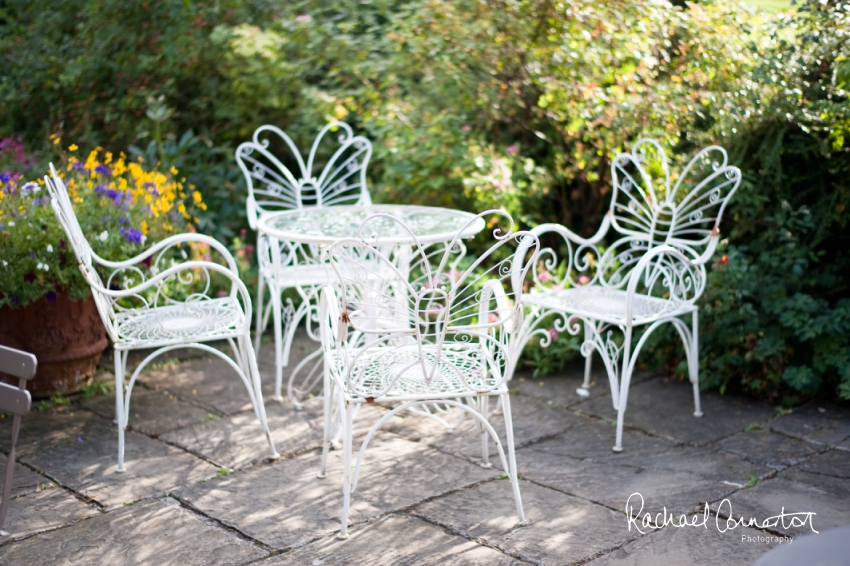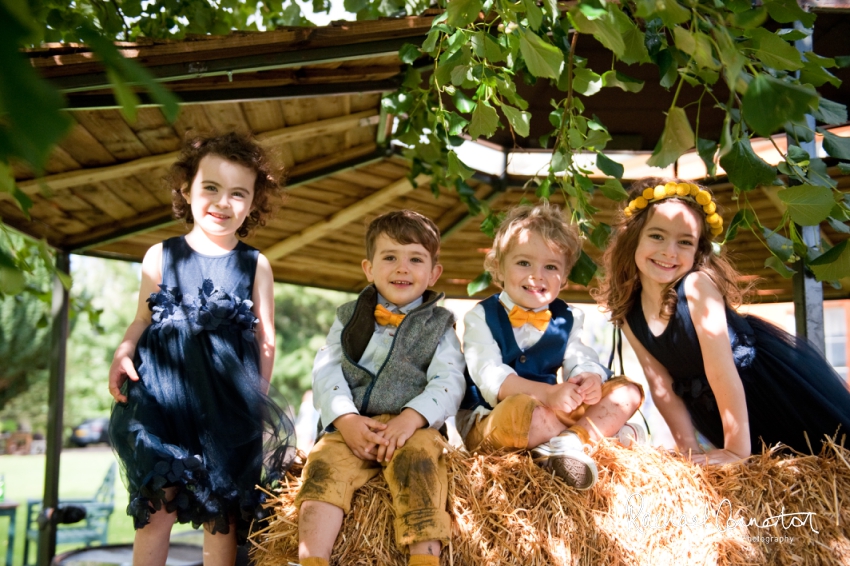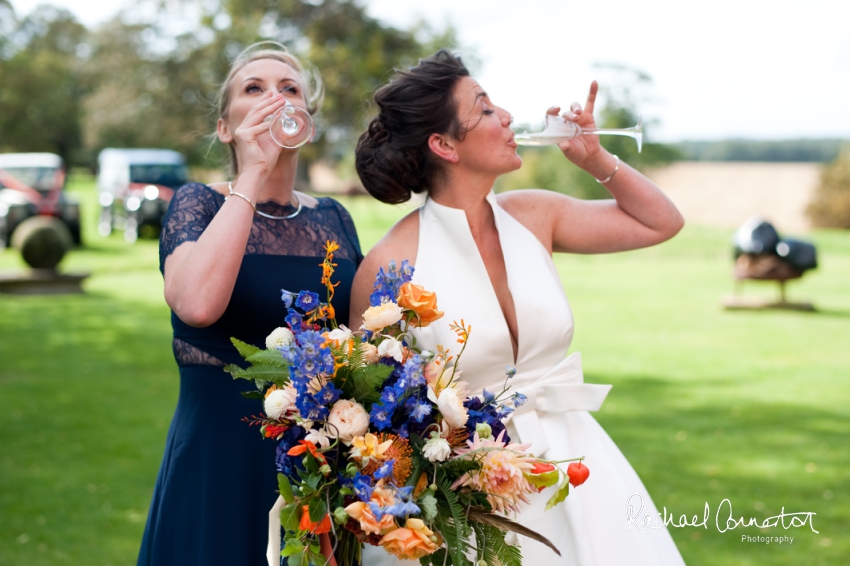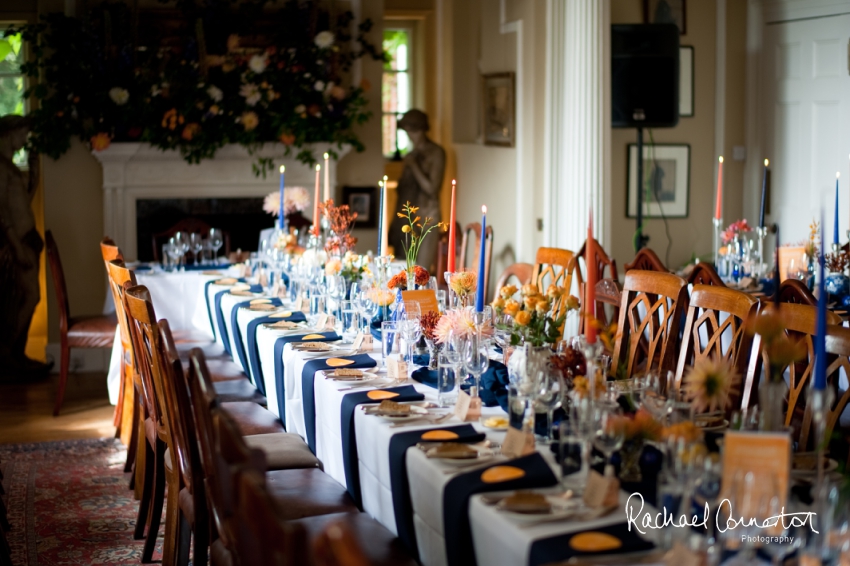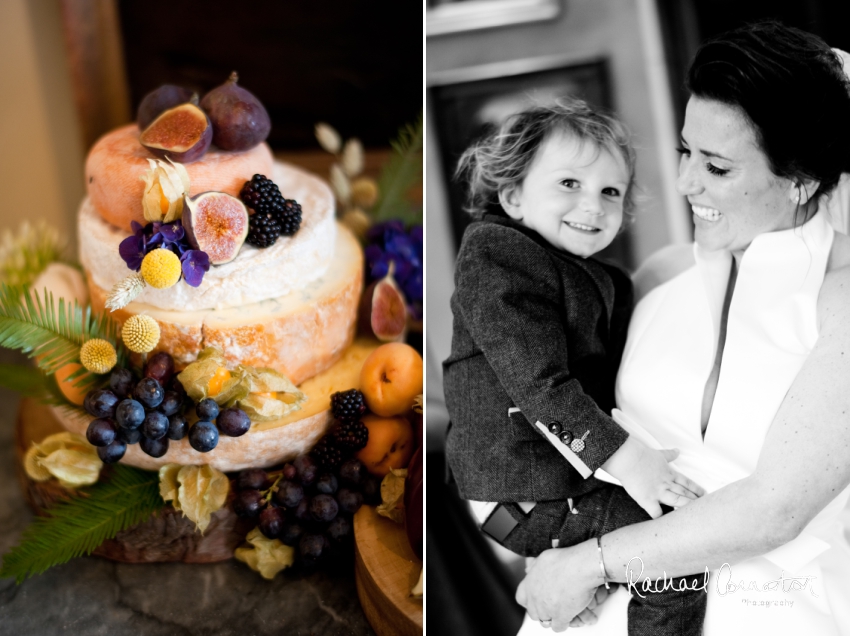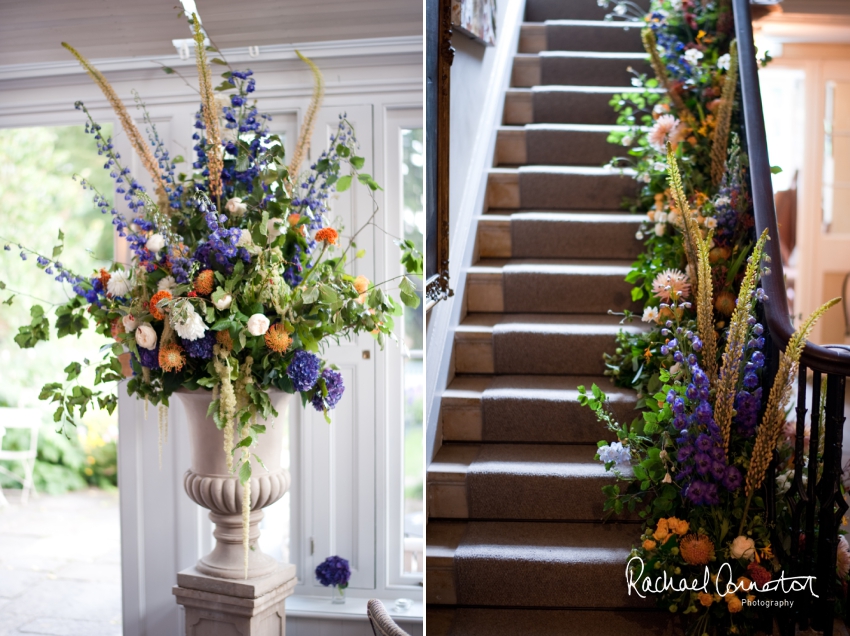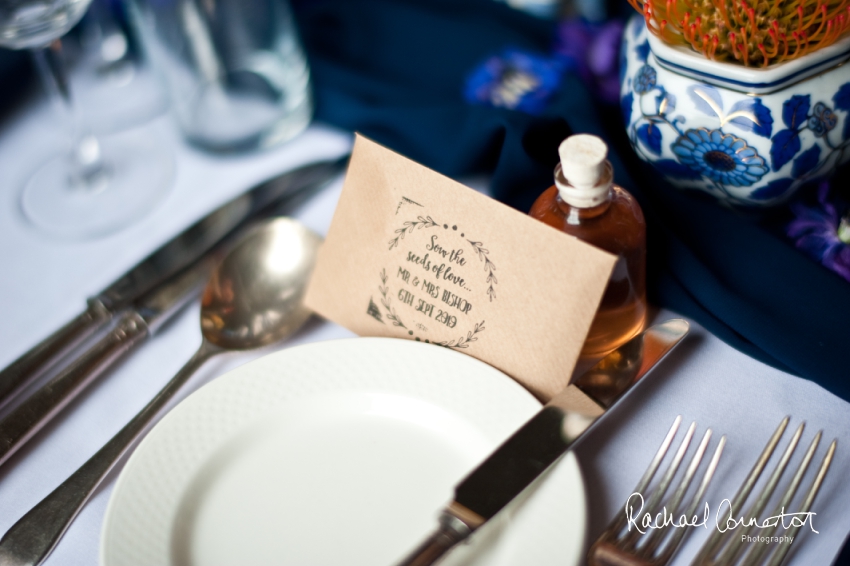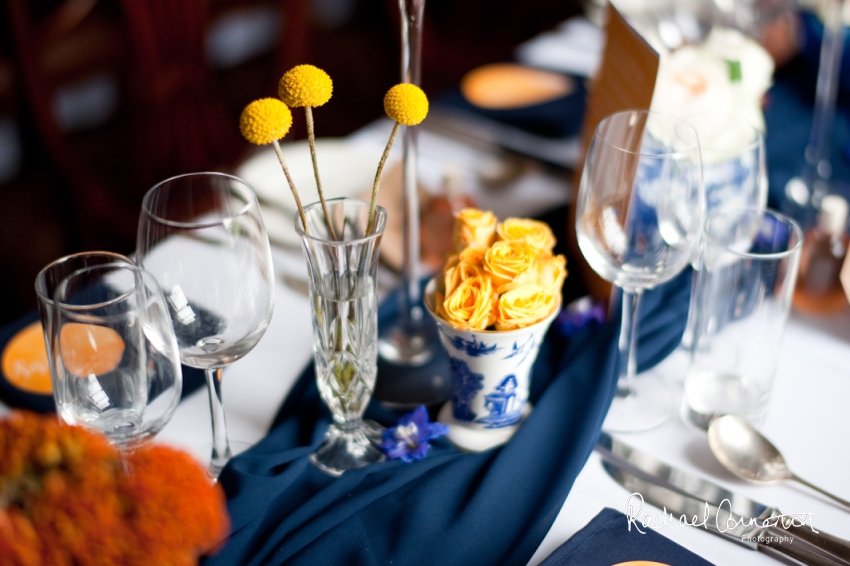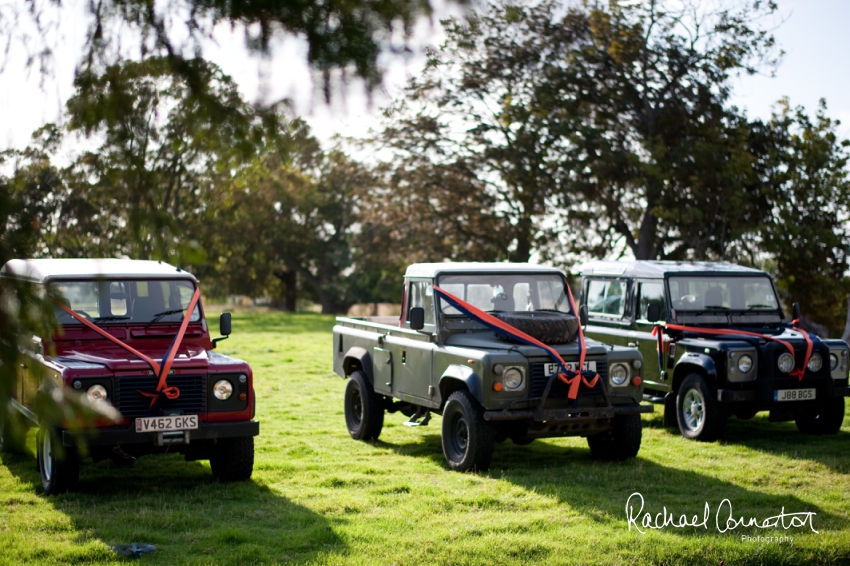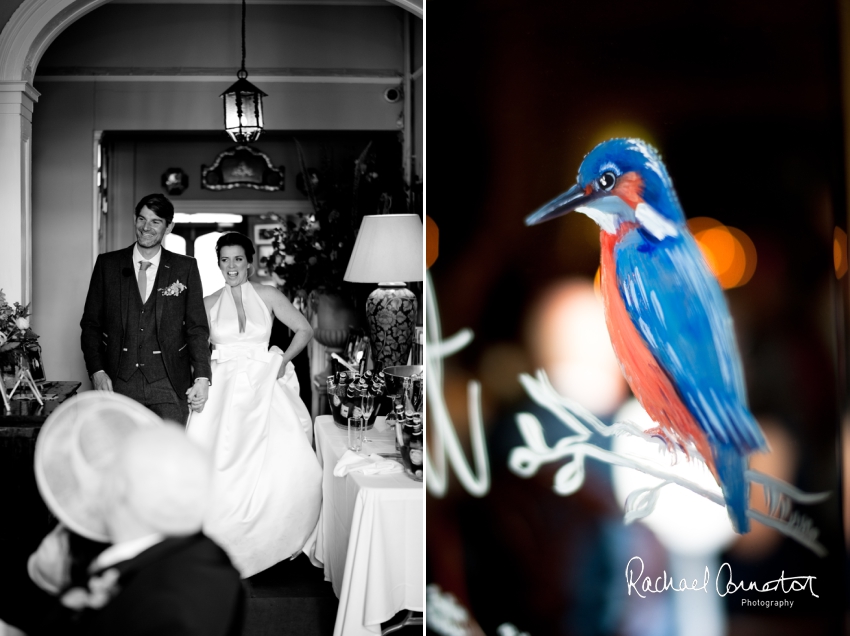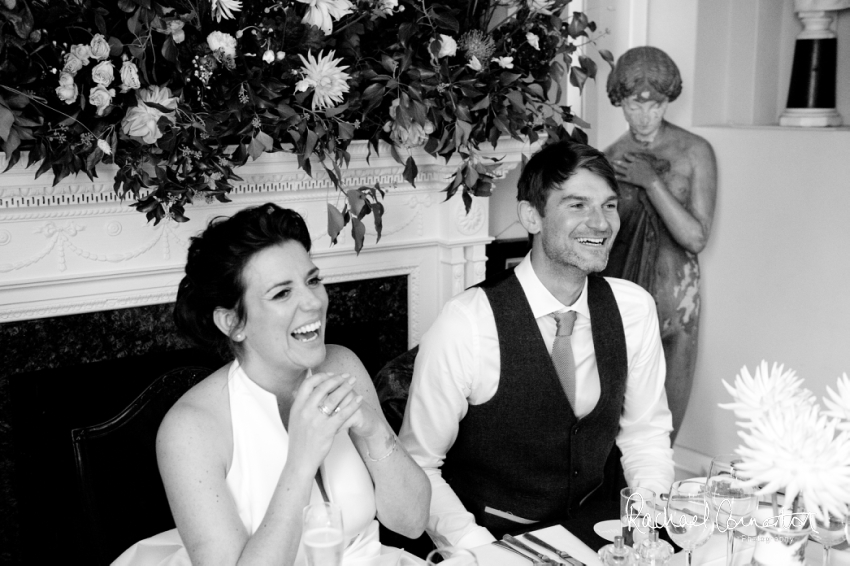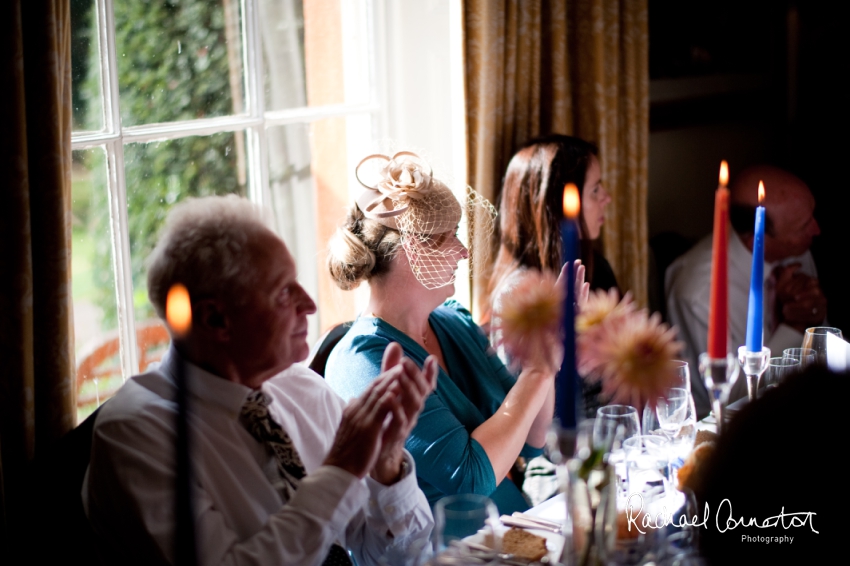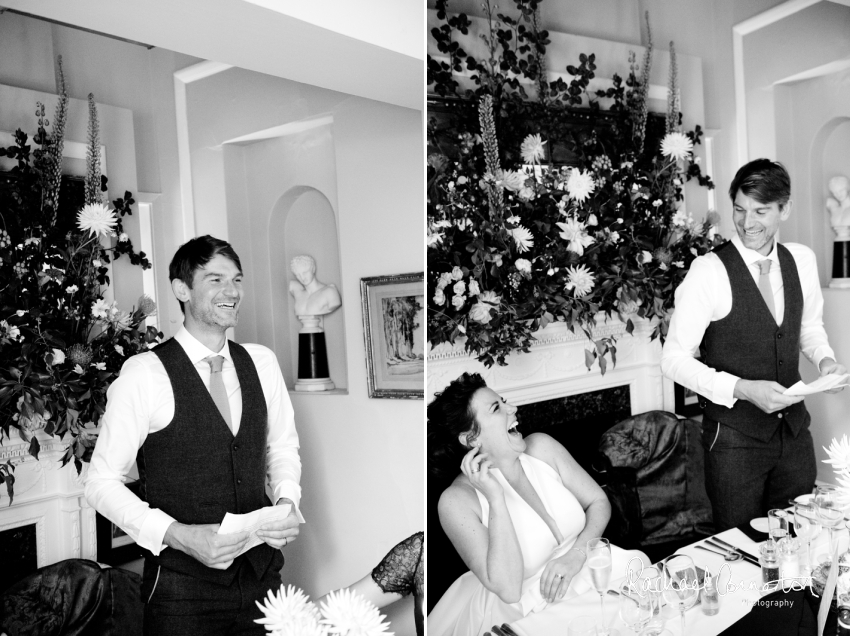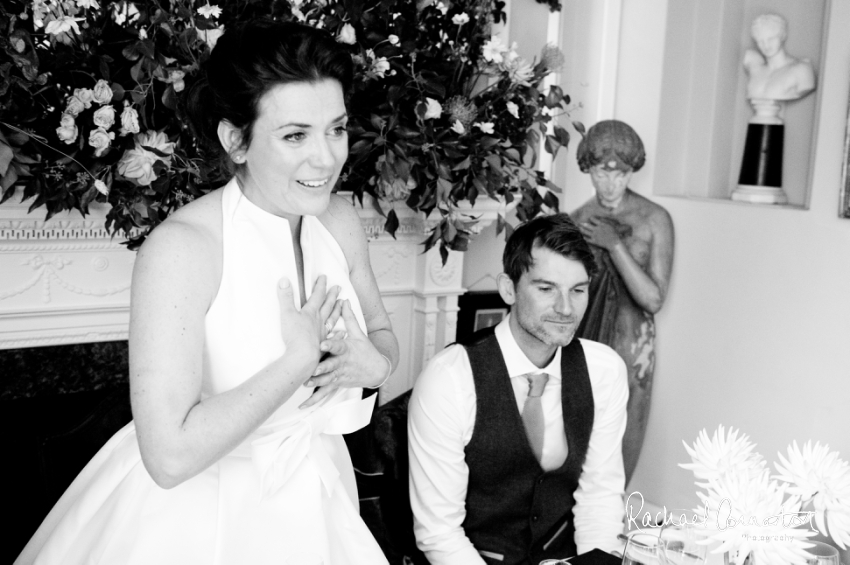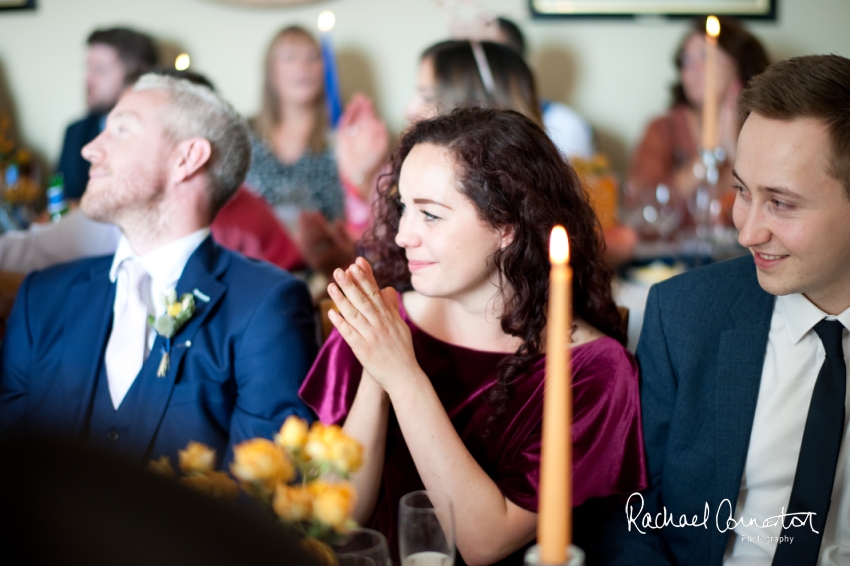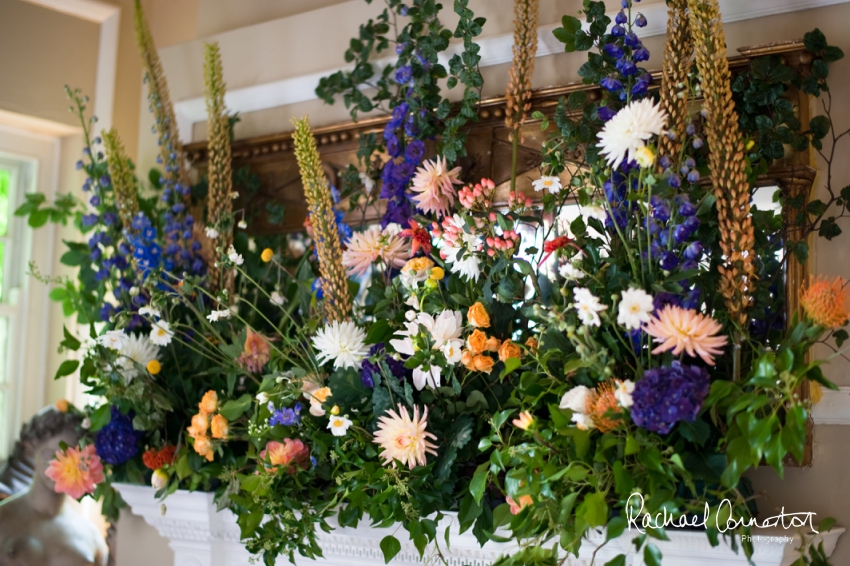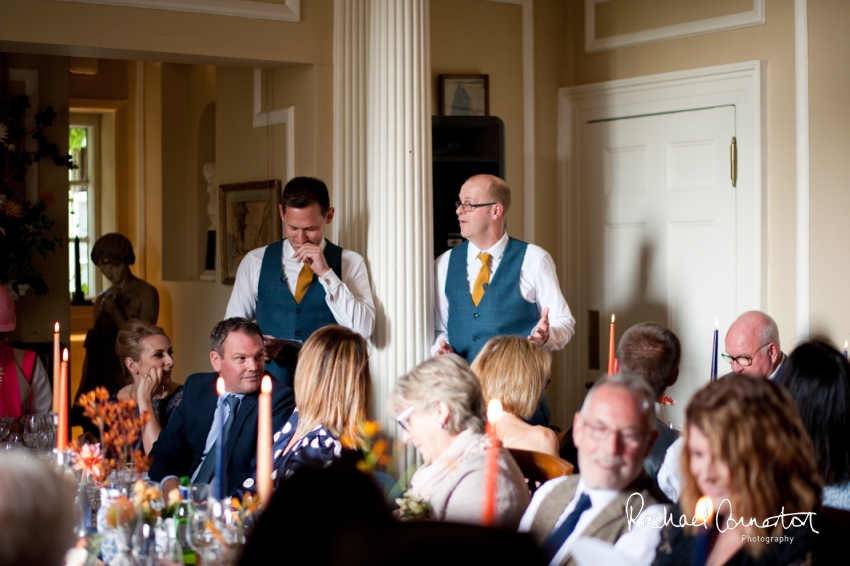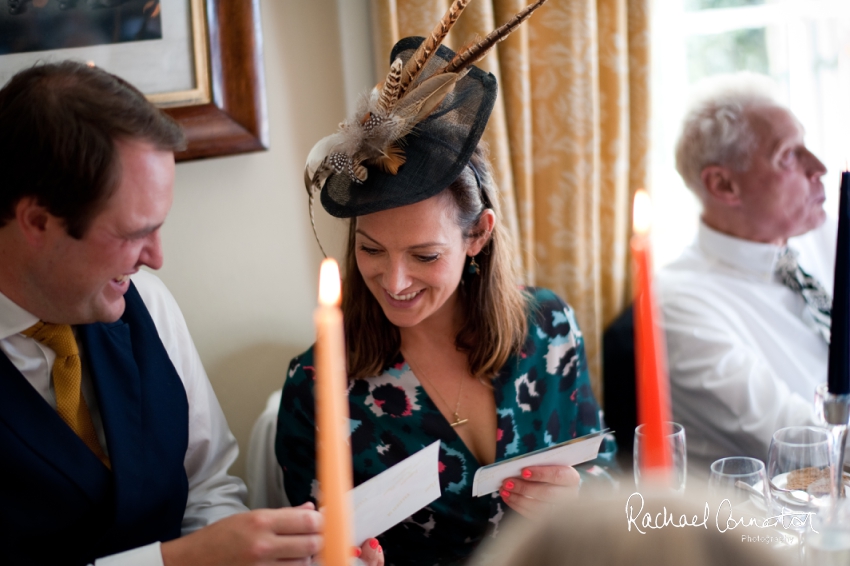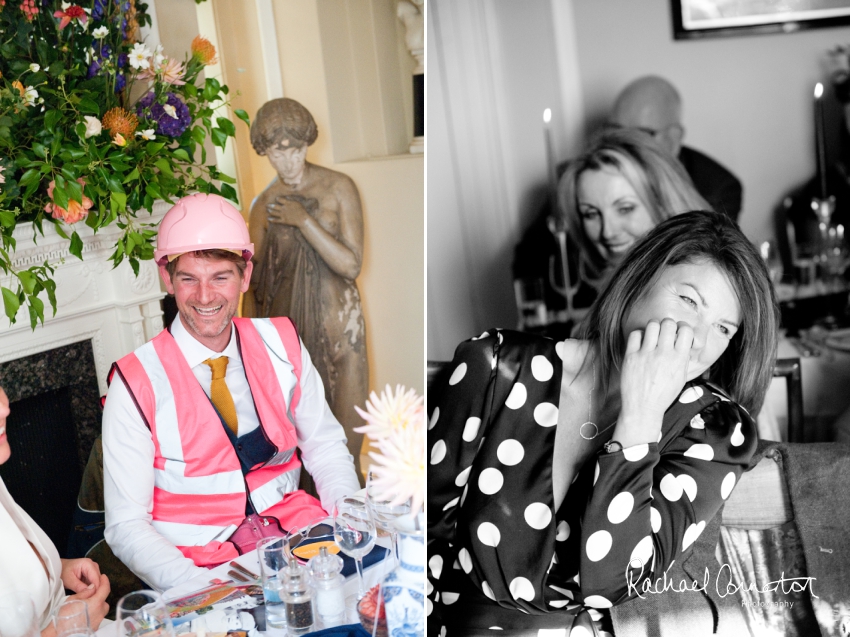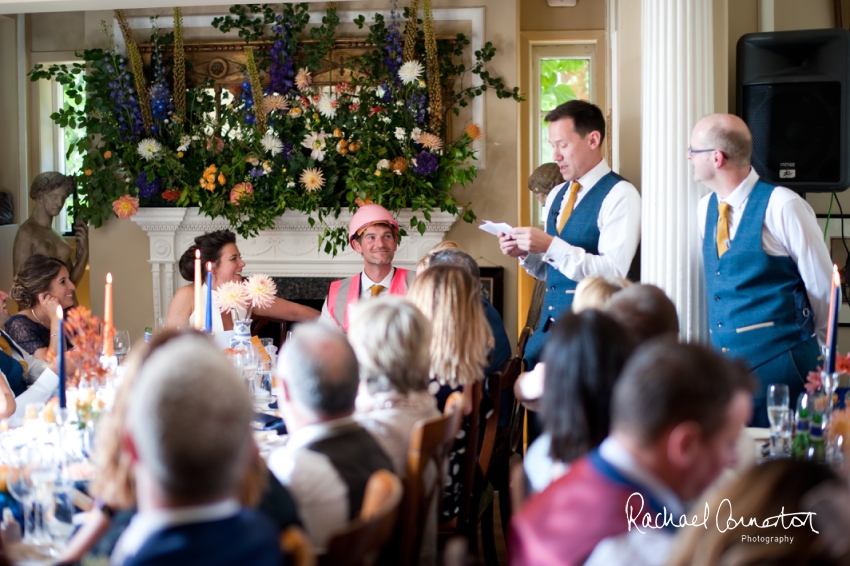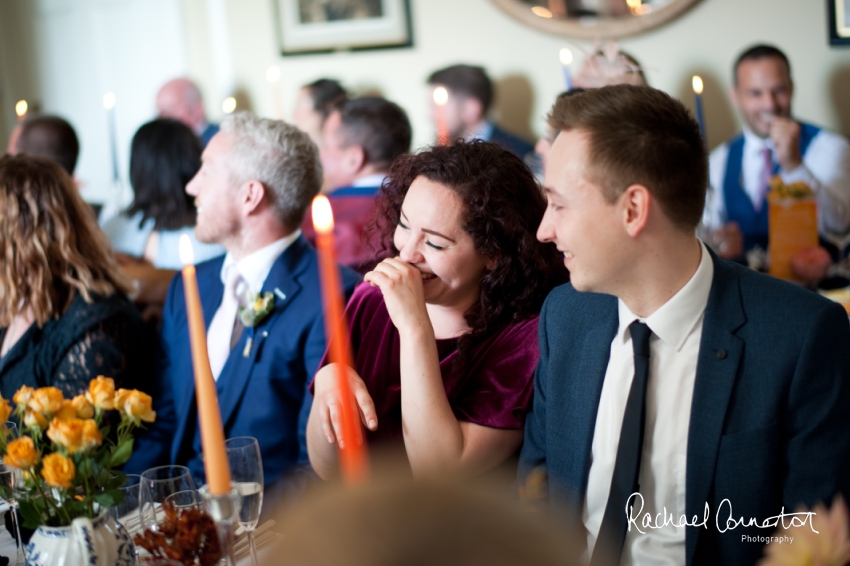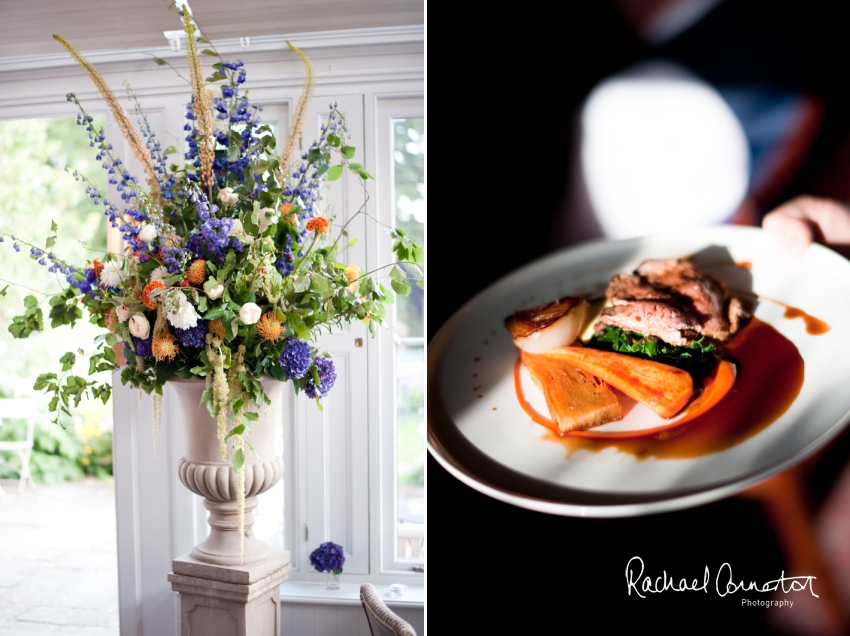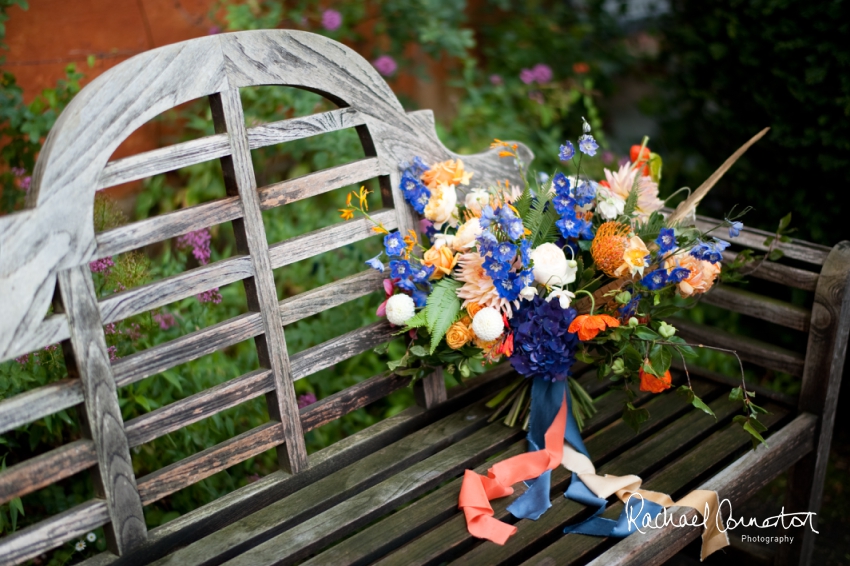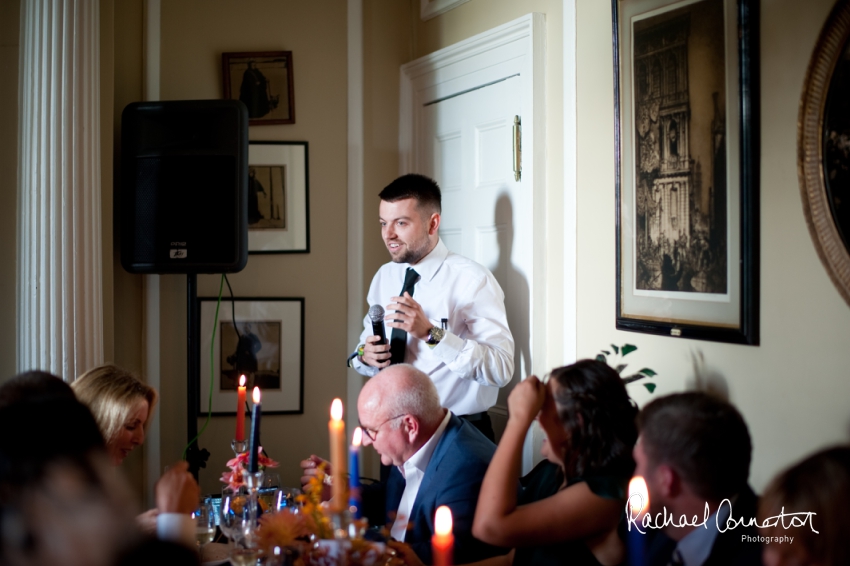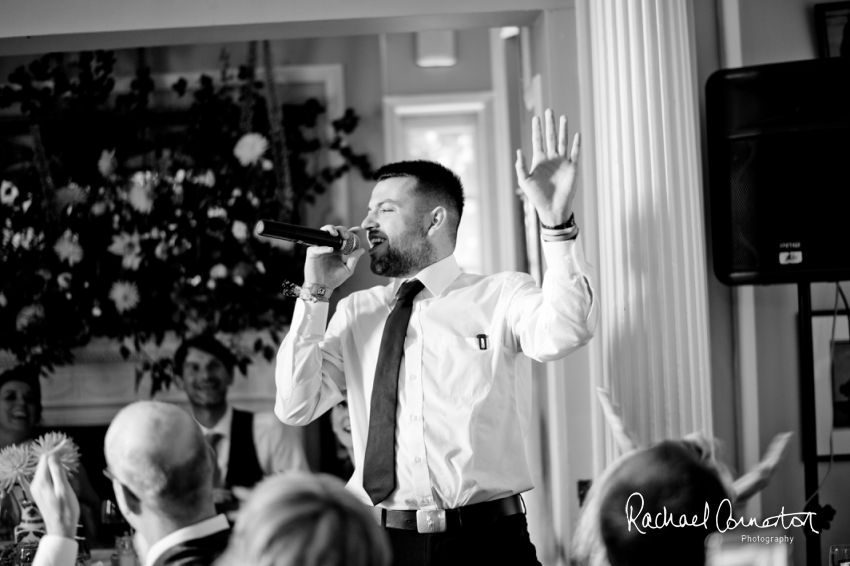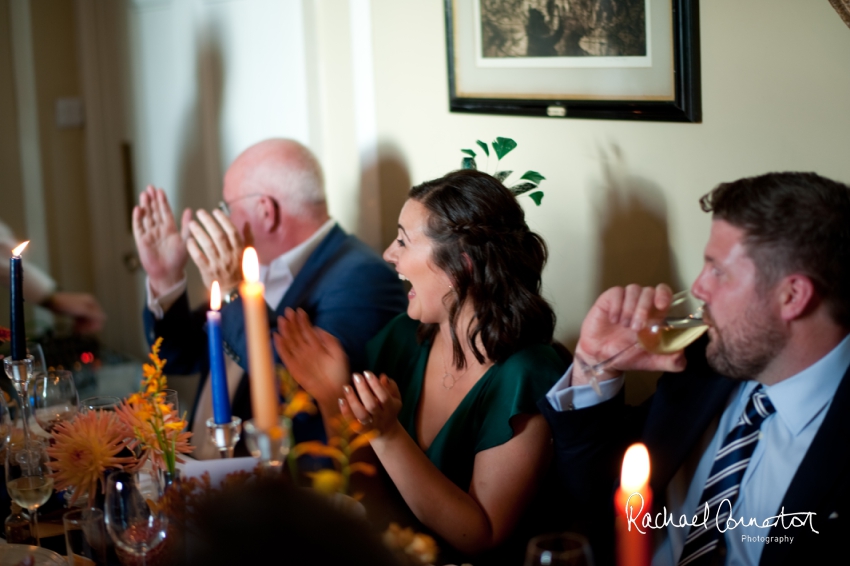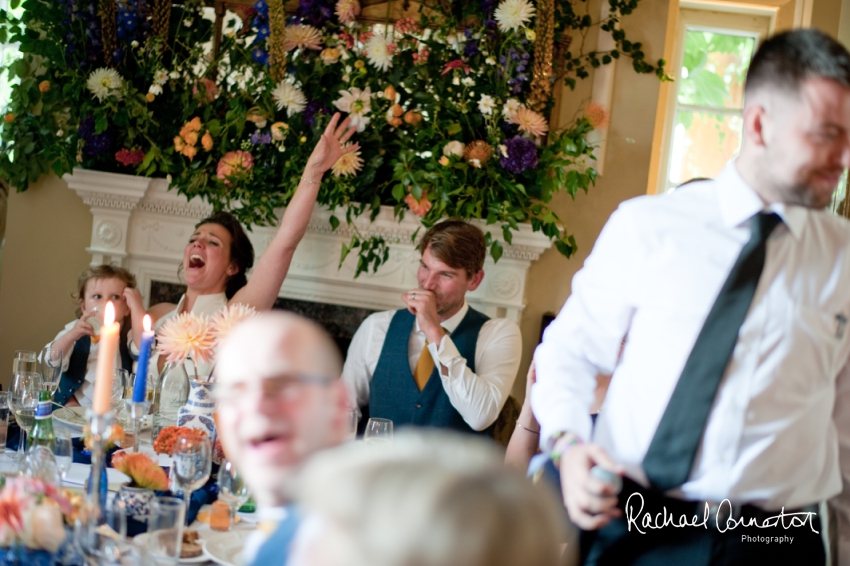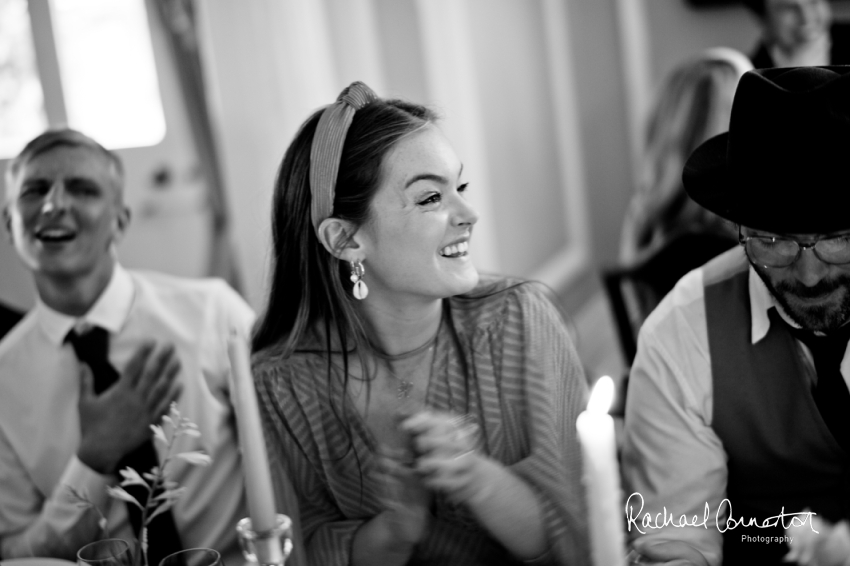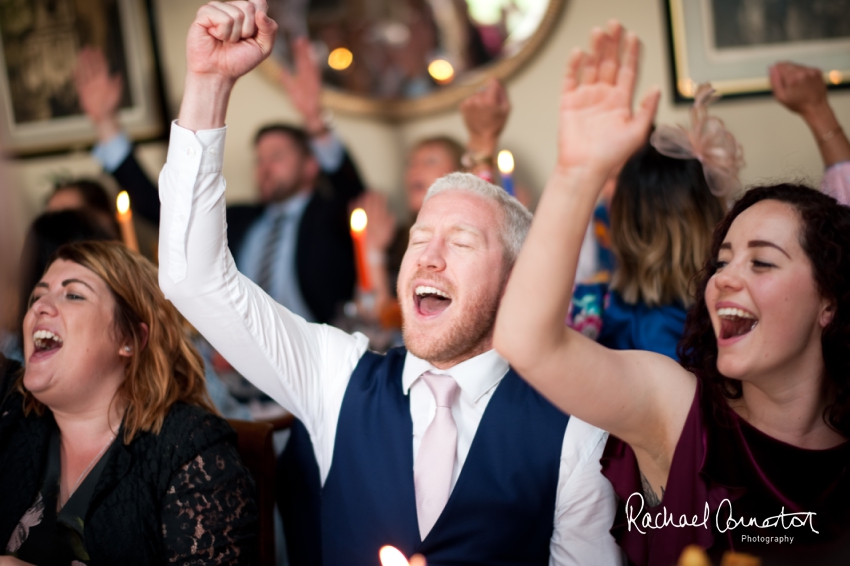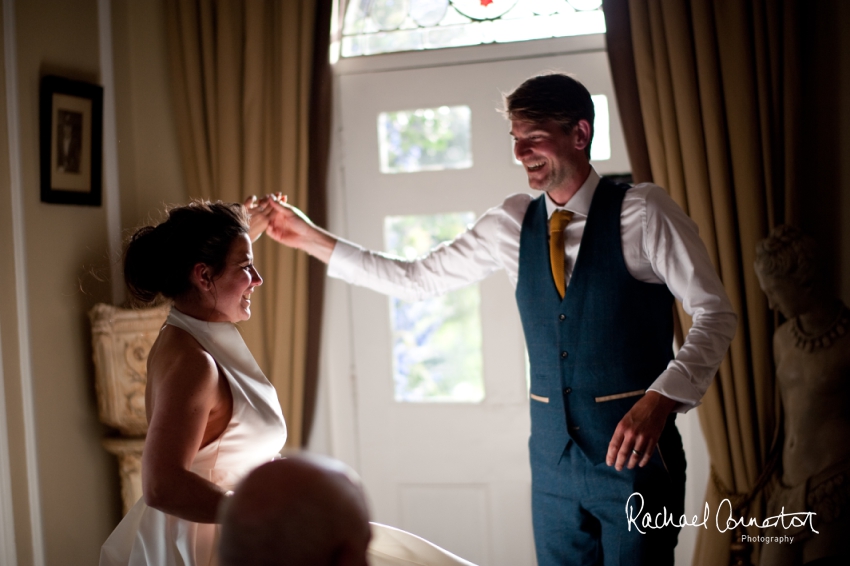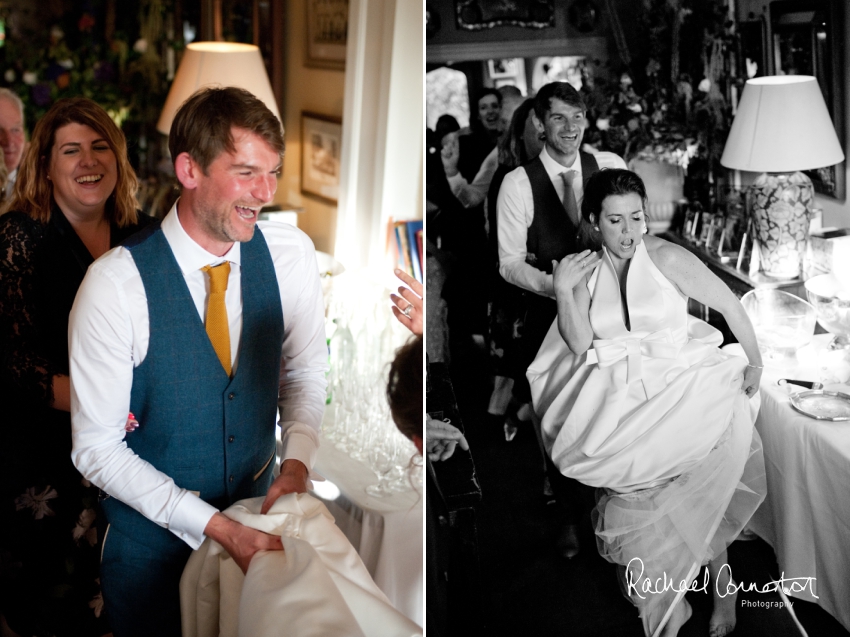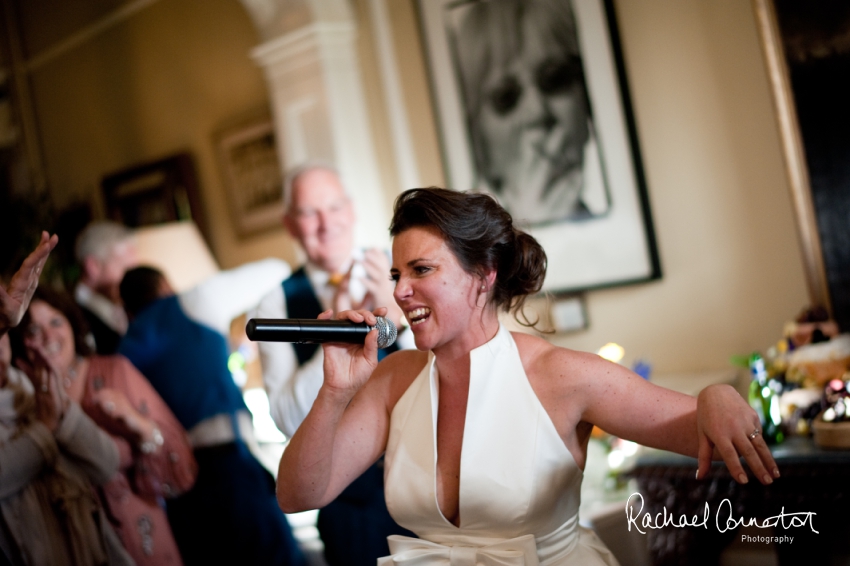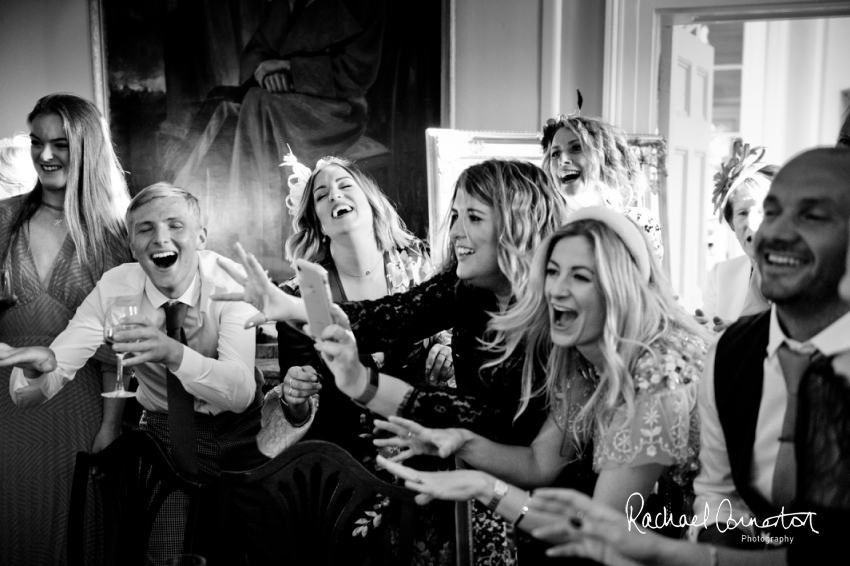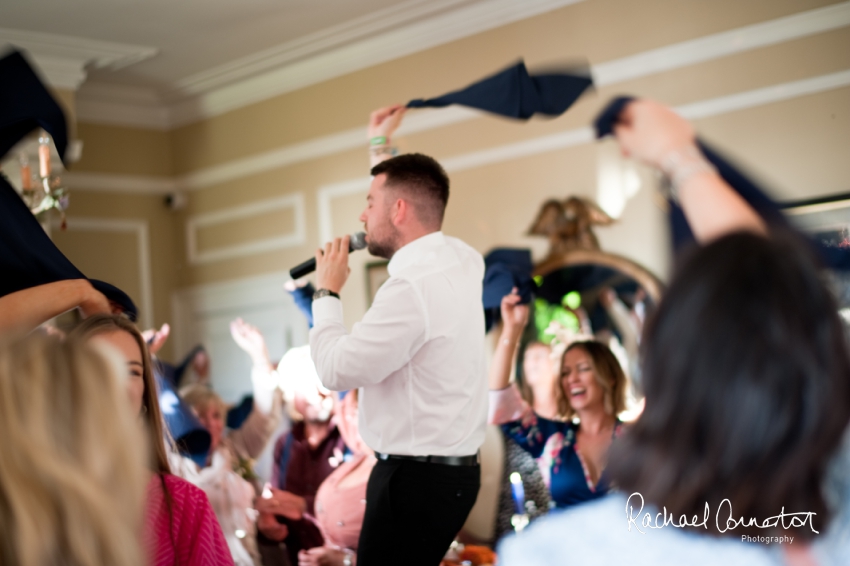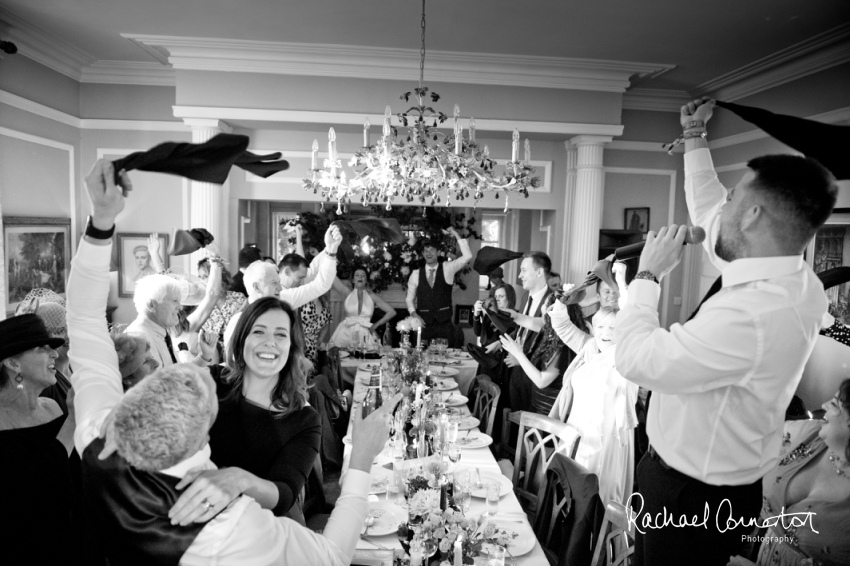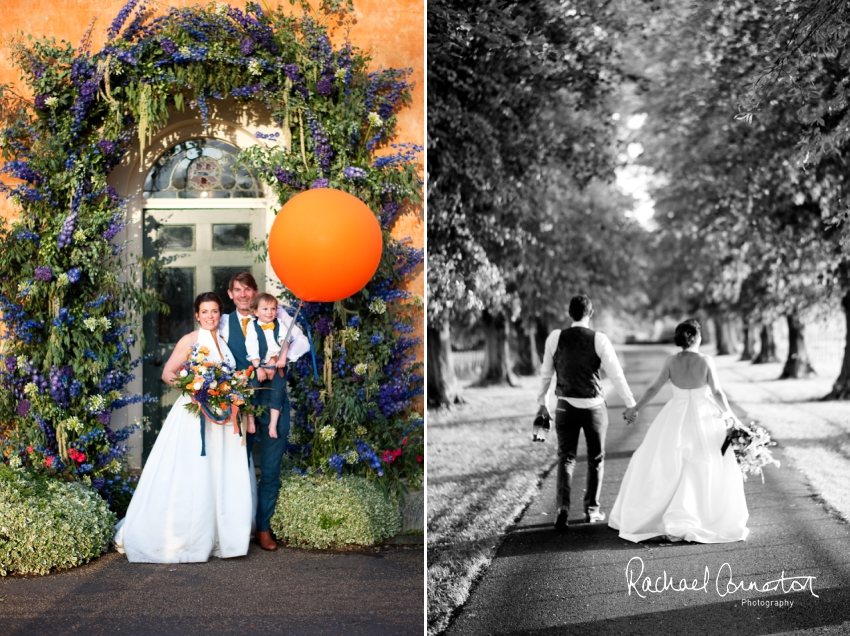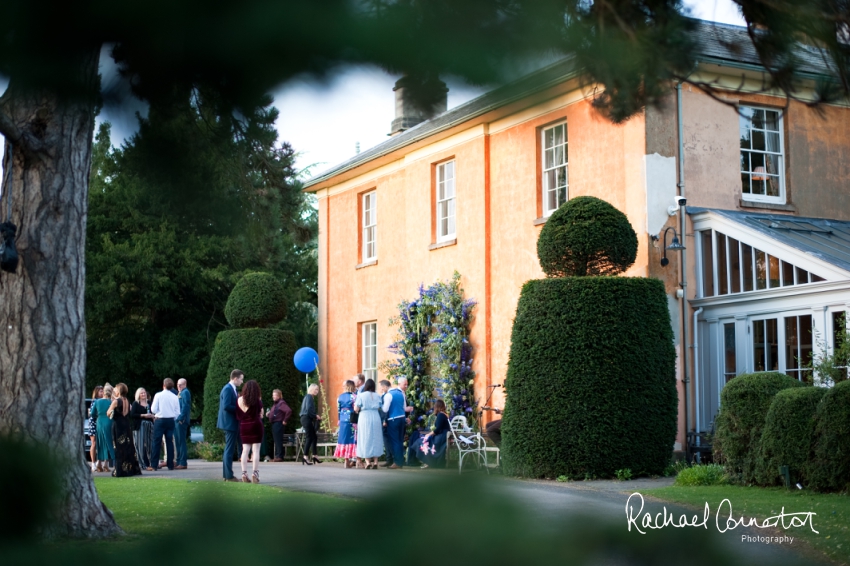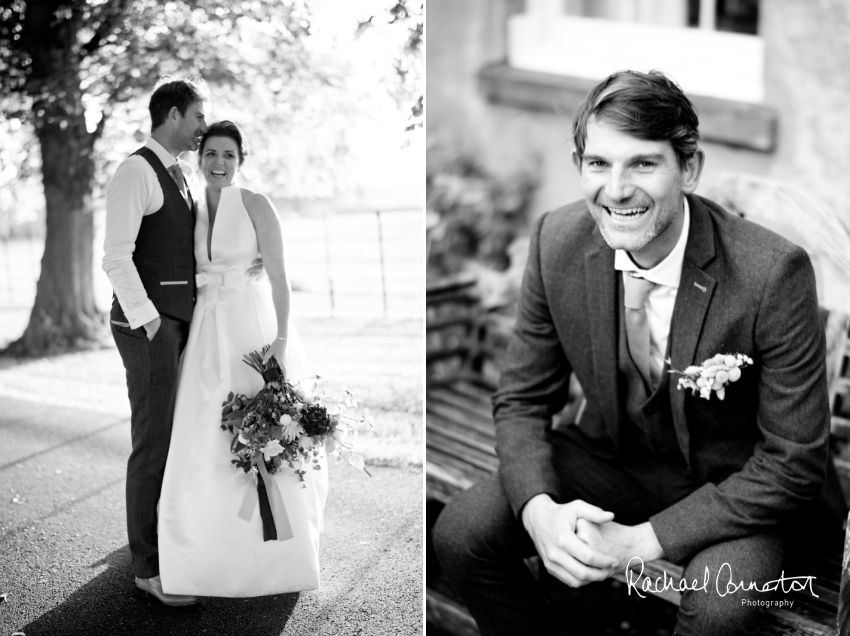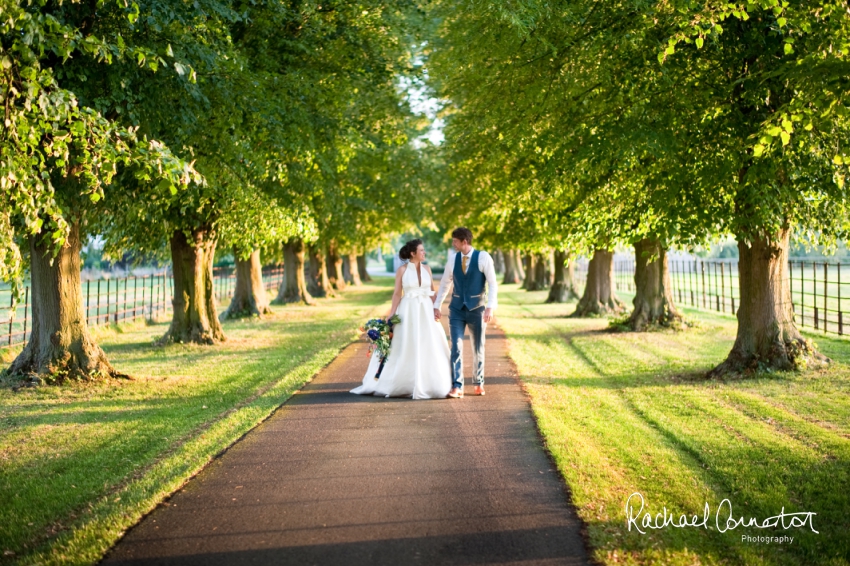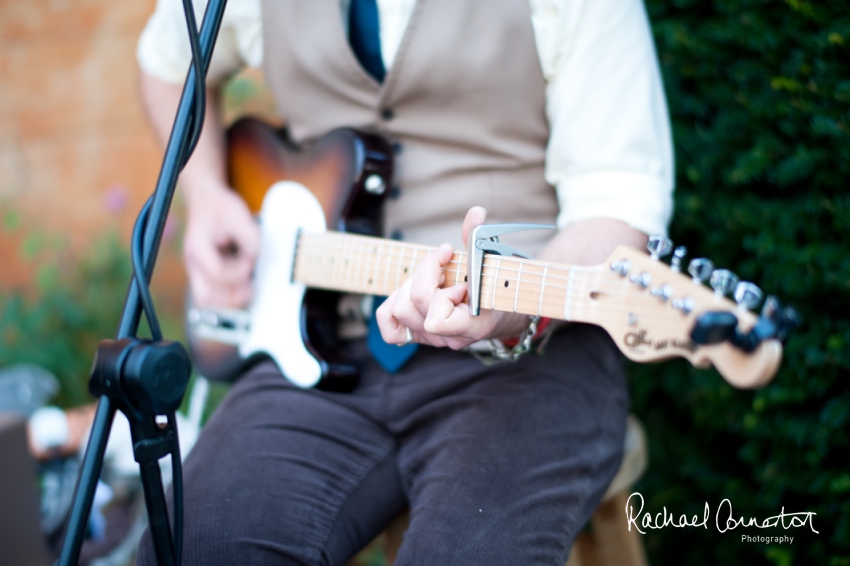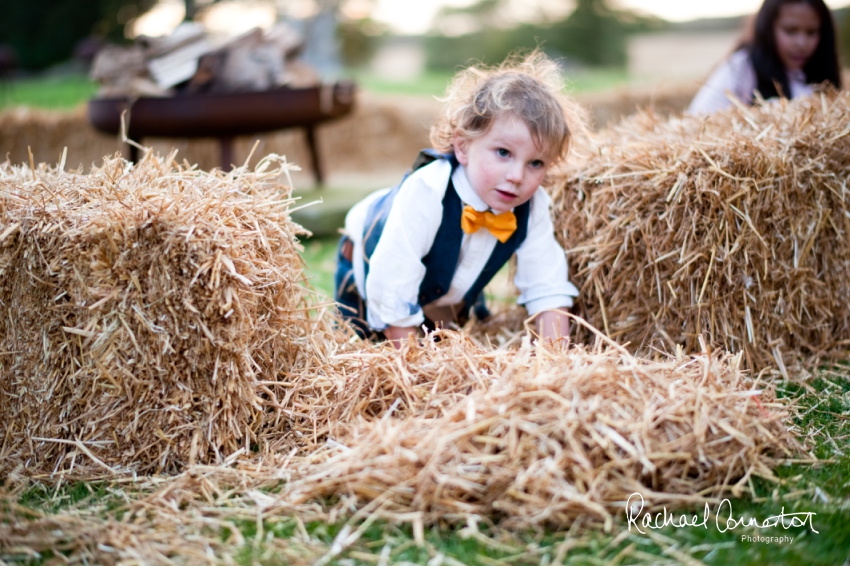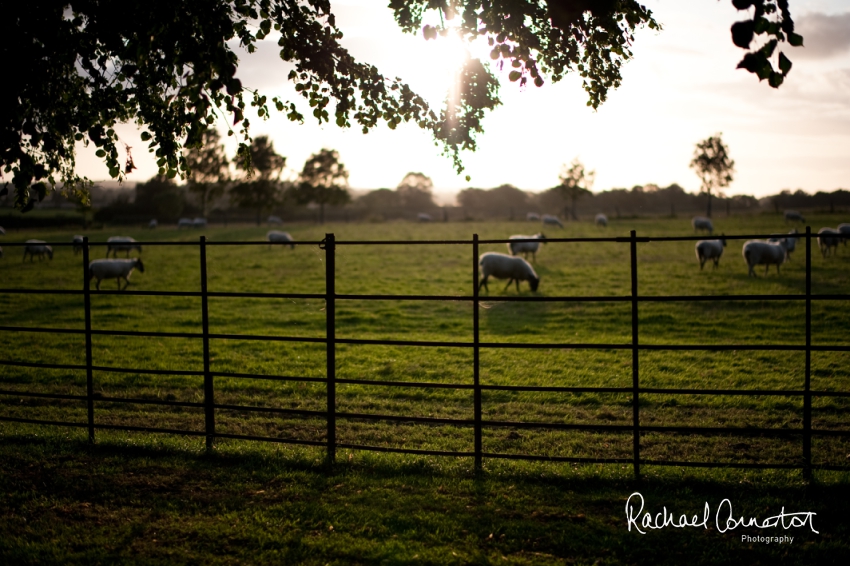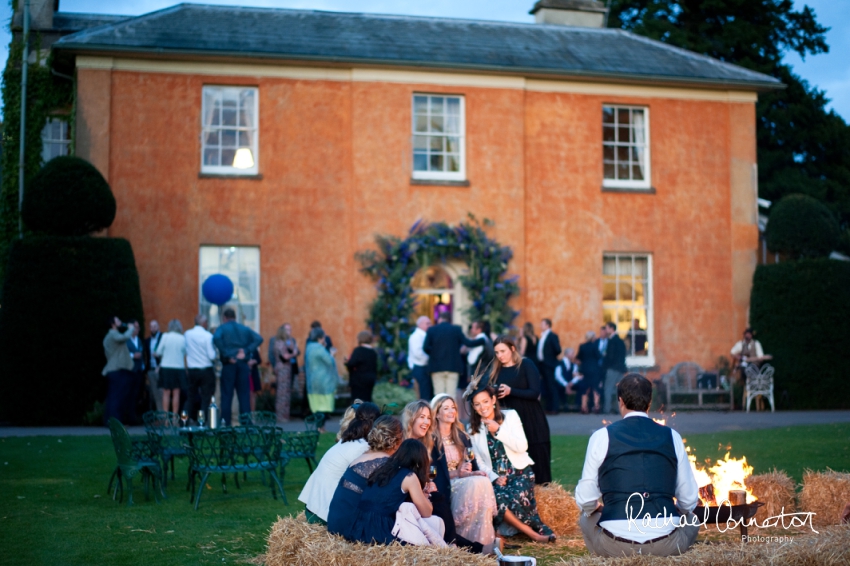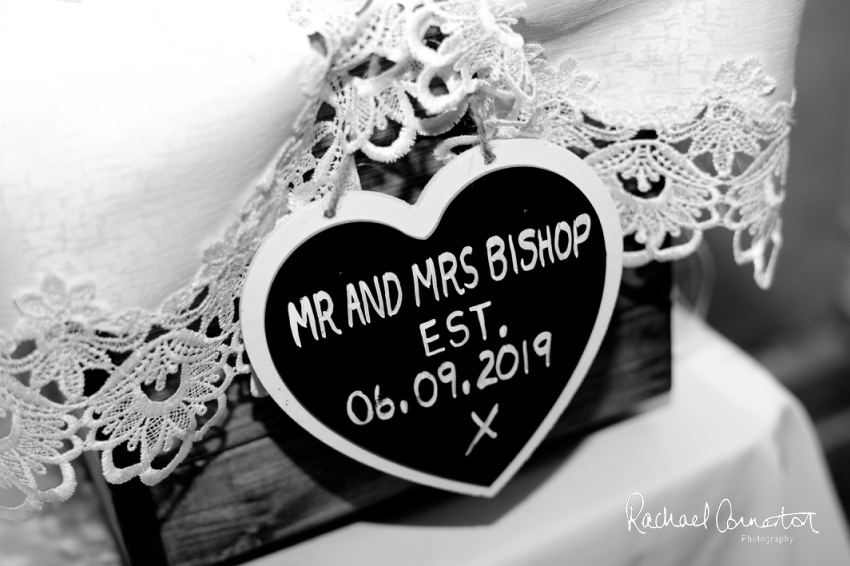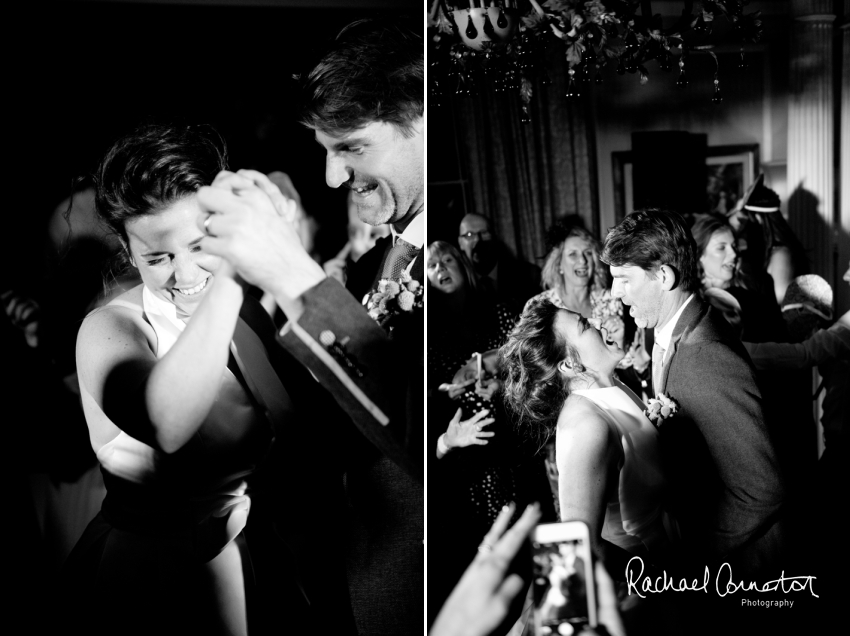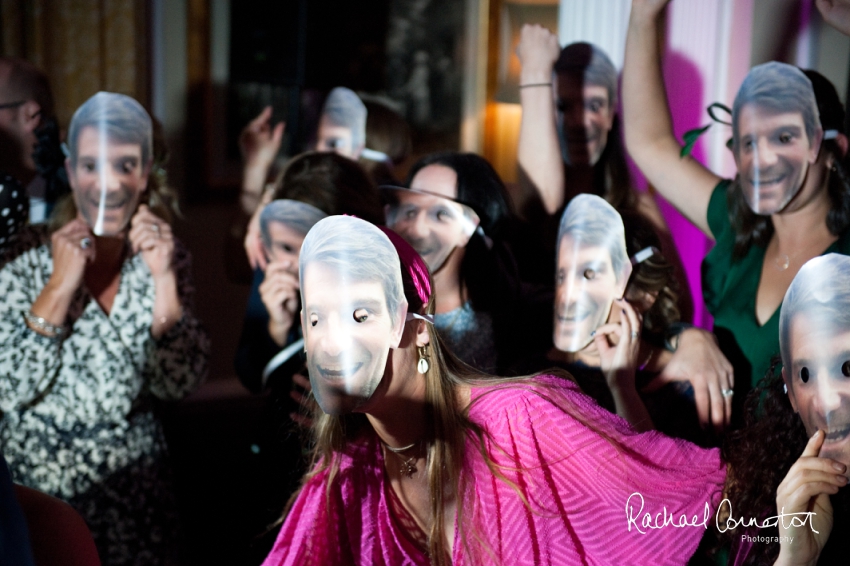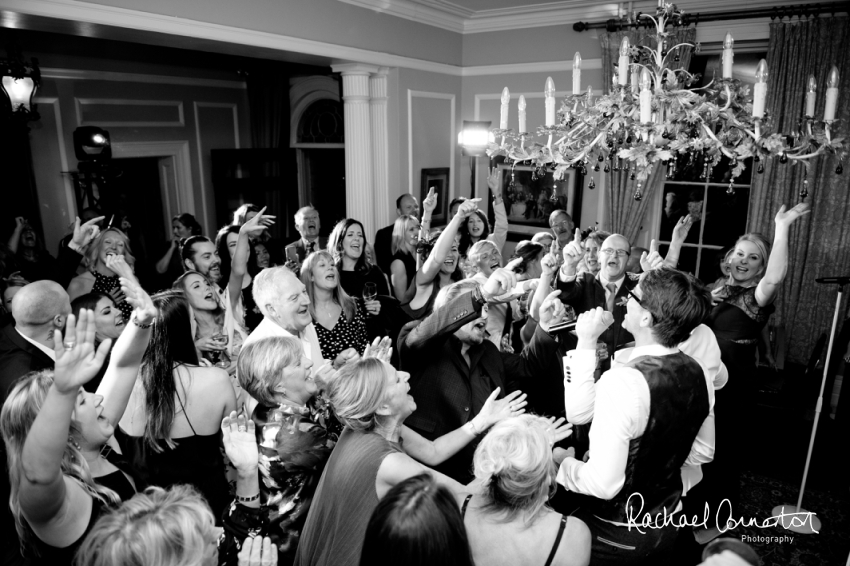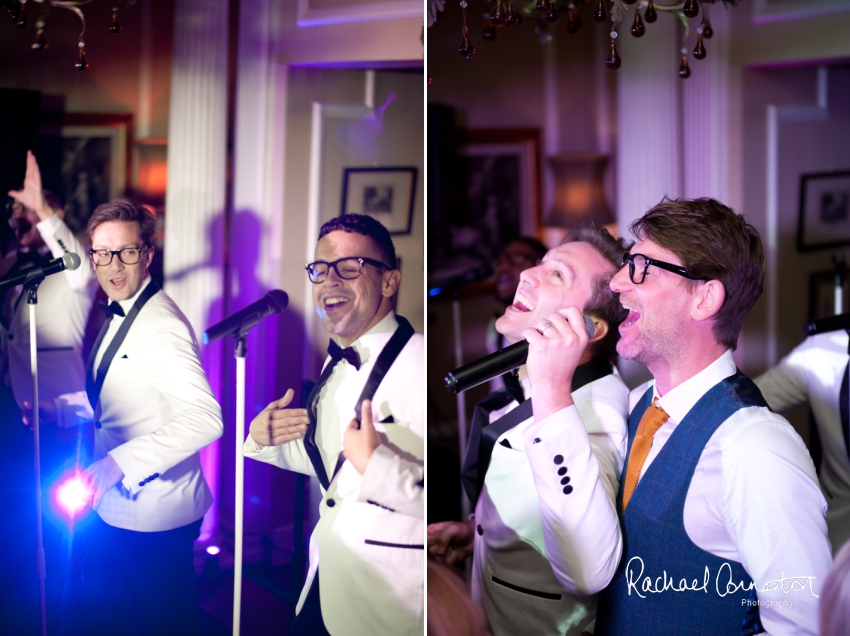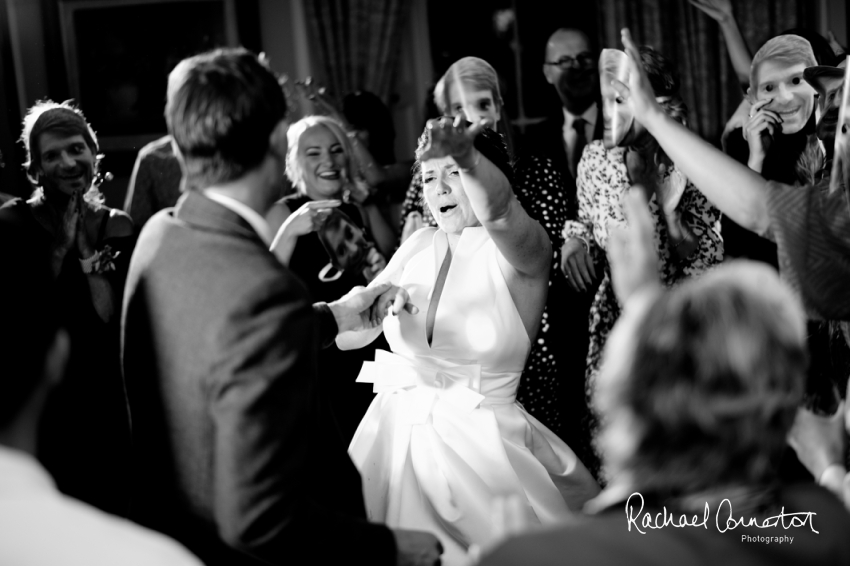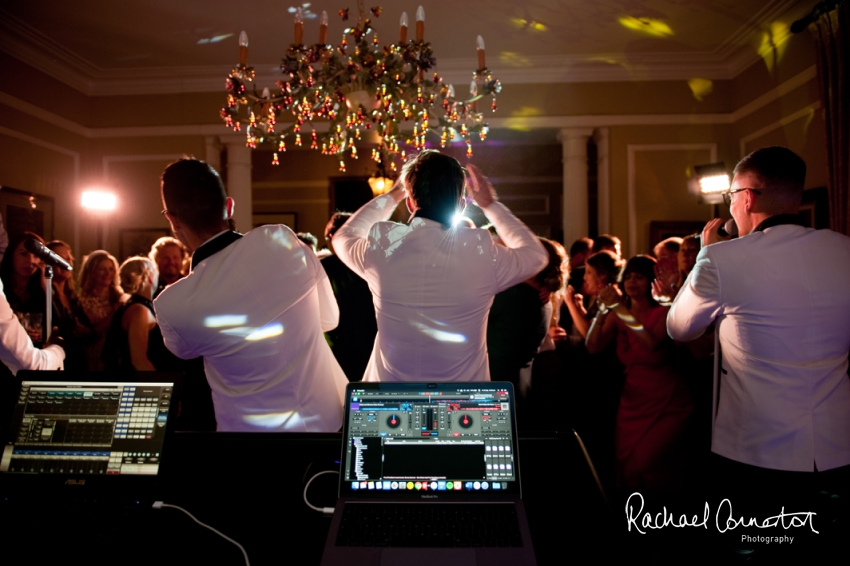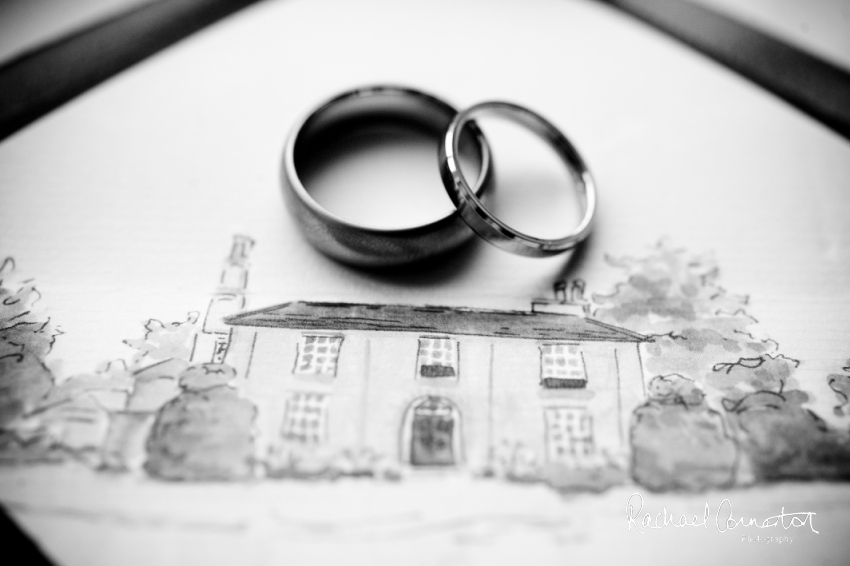 I loved the colour scheme, I loved the styling, I loved Sophie's beautiful gown, but most of all we loved the non-stop fun, love and connections from start to end - WHAT a way to spend a Friday!