Katie and Karl - Weston Hall wedding
As soon as Katie and Karl reversed off our drive, having spent a lovely few hours chatting about all things weddings (amongst lots of other things too!), I knew that we were completely on the same wavelength. Full of enthusiasm for life, full of smiles and so obviously completely smitten with each other, I clicked with them both instantly. They coyly told me that their wedding day would be on 31st October (i.e. 'Halloween, Rachael!') but I could tell that this was going to be far from a predictable Halloween 'themed' wedding.....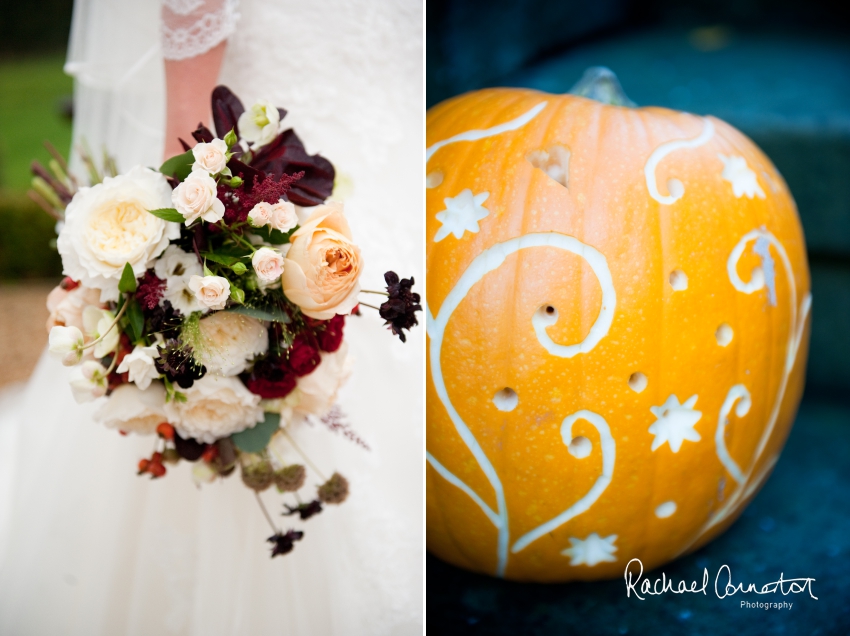 We met for their pre-wedding shoot in the grounds of beautiful Calke Abbey and after lots of giggles and getting to know each other as the sun went down, we were almost locked in! What struck me about them both was that, even though we were close to the big day, they were incredibly relaxed and focussed on what it was all about for them; each other and having the best time with their friends and family.
On the day itself, when I arrived and met Katie's warm and loving family, I could see instantly where her caring personality and zest for life stemmed from. She has such a special bond with her parents and sister, which only made me warm to them all even more! I can also remember letting out a big sigh as soon as I saw Katie's gorgeous bouquet from the super talented Nadia Di Tullio Flowers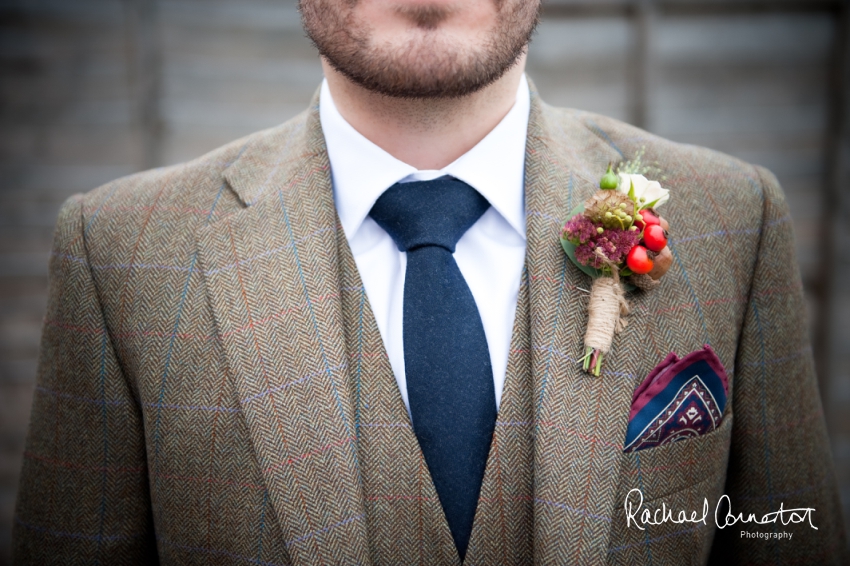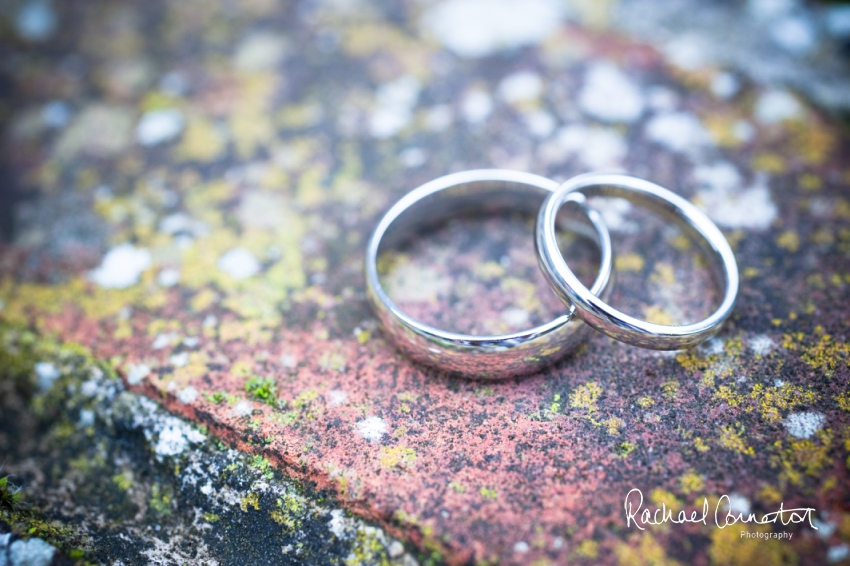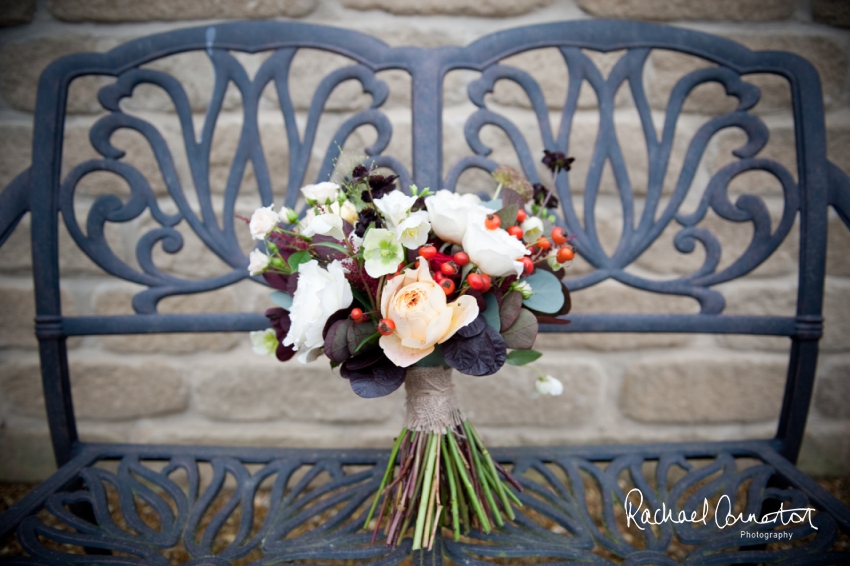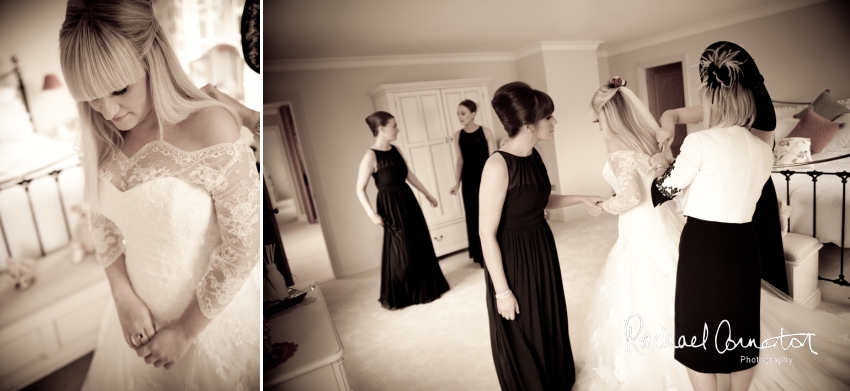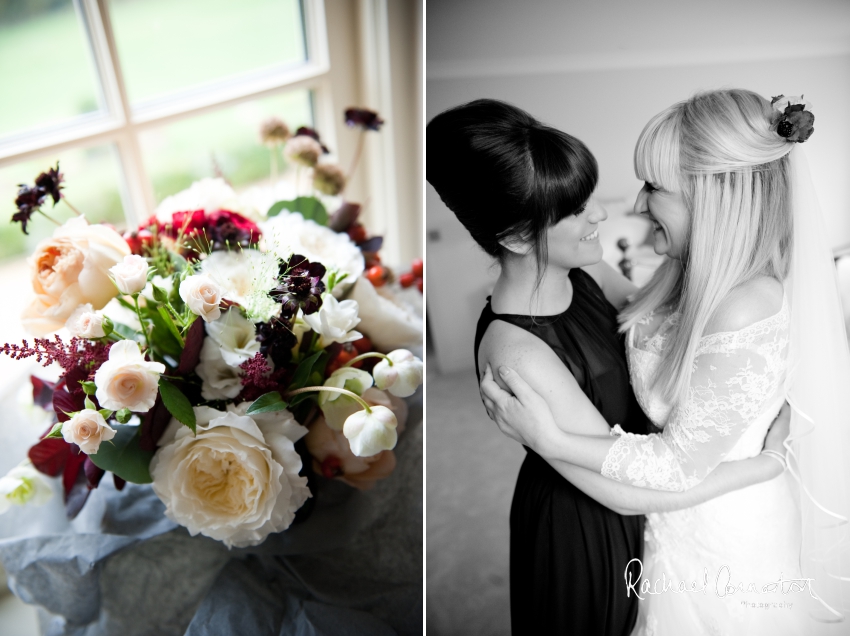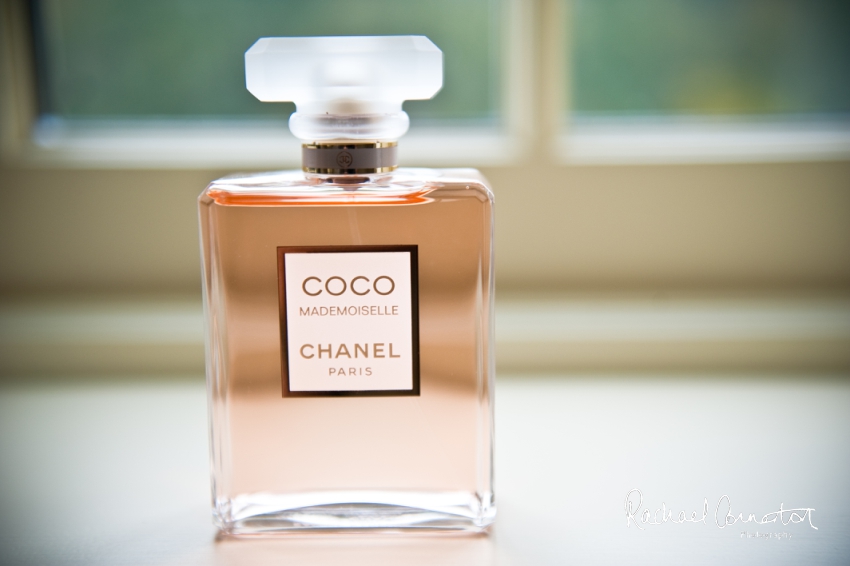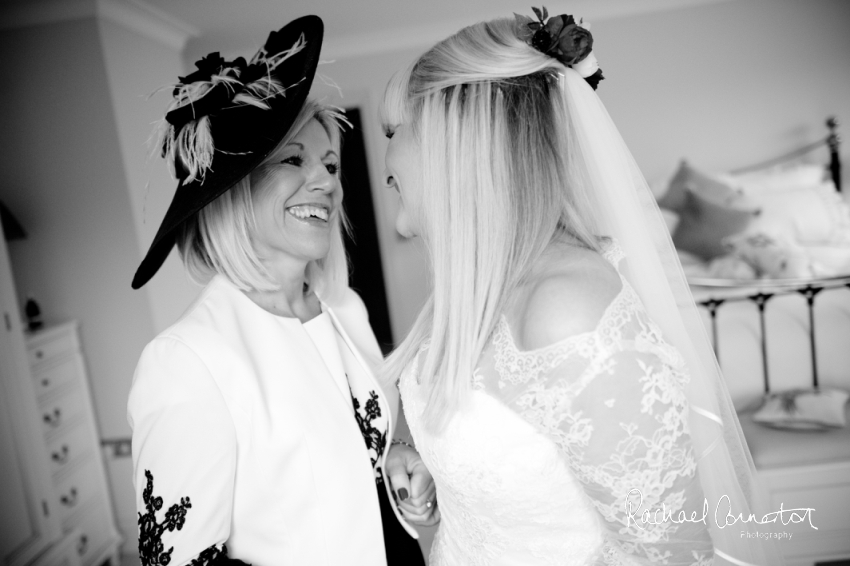 The ceremony which followed is one which will stay with me for a long time – being tucked away discretely at the front of church, I get the perfect view of the happy couple as they first see each other. I often see a groom visibly relax as soon as he sees his bride-to-be (I think it's the waiting that builds the nerves!), but there was more to it than that – Katie and Karl were so completely 'into' each other, which was magical.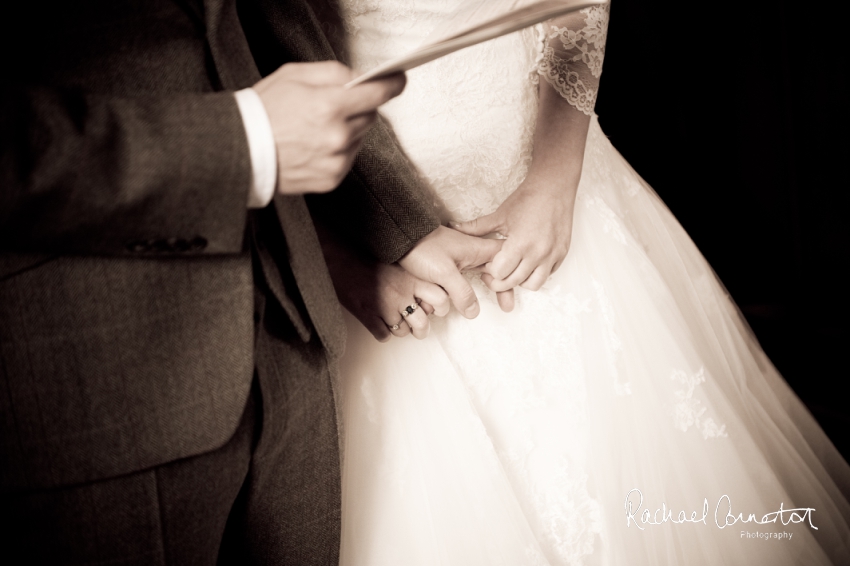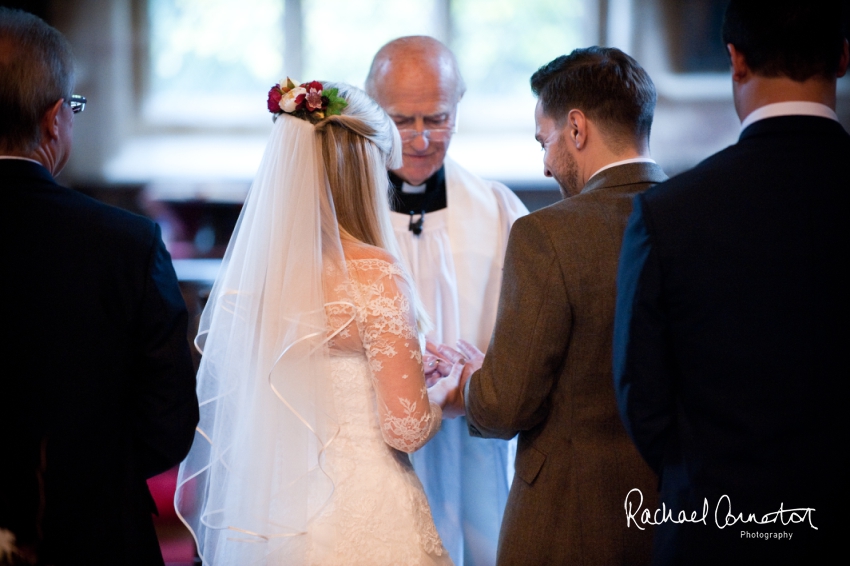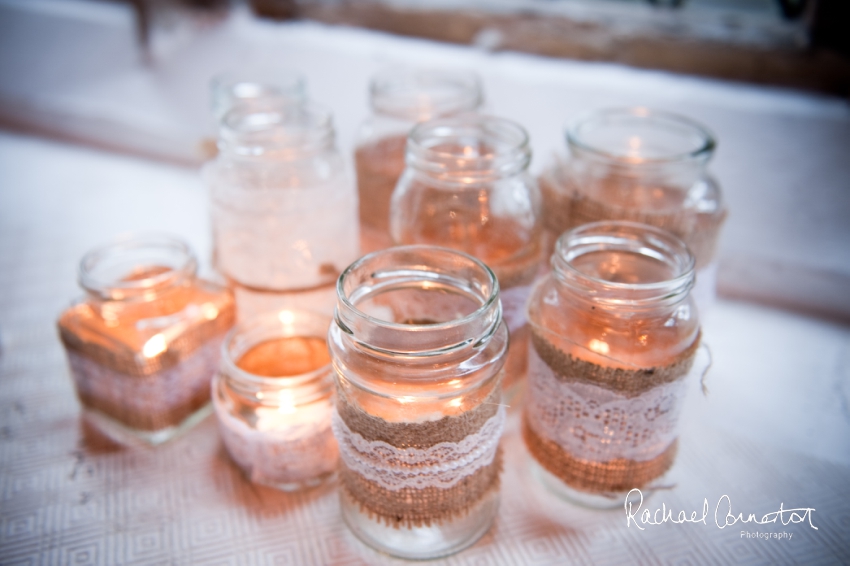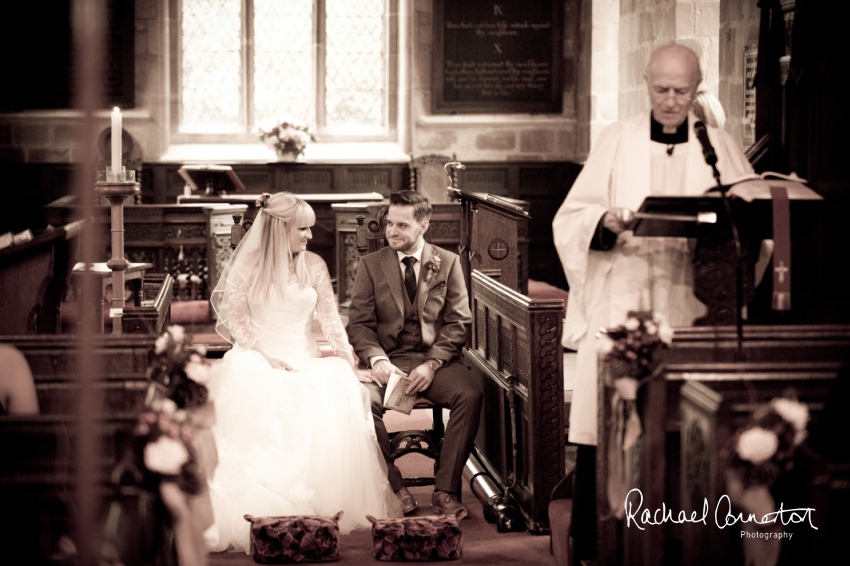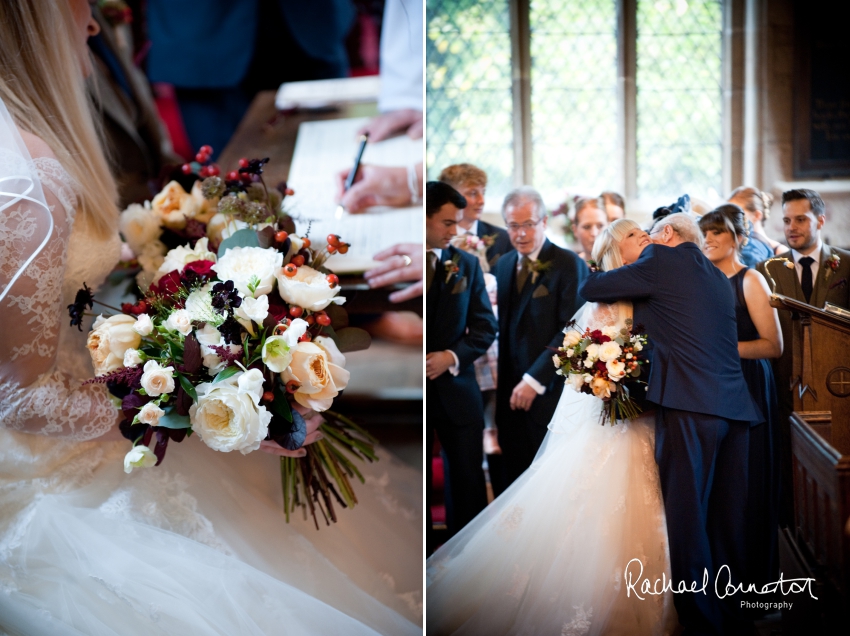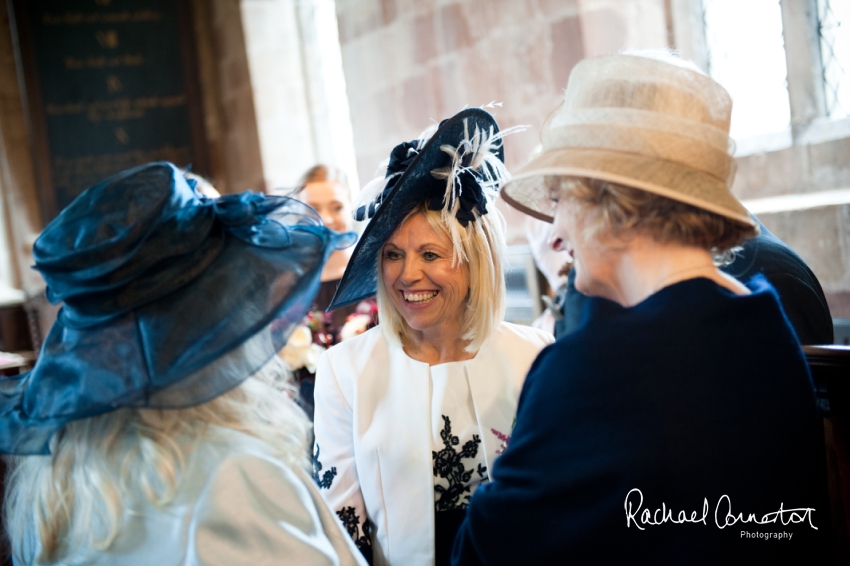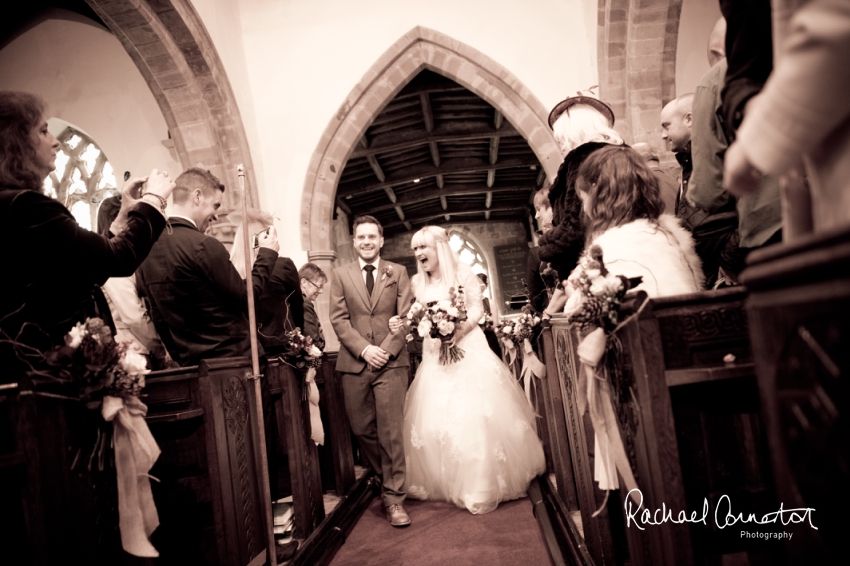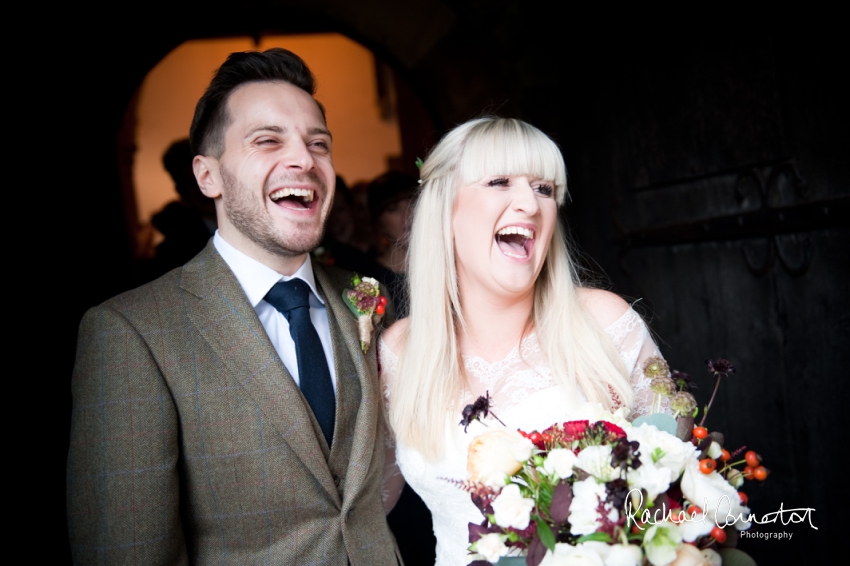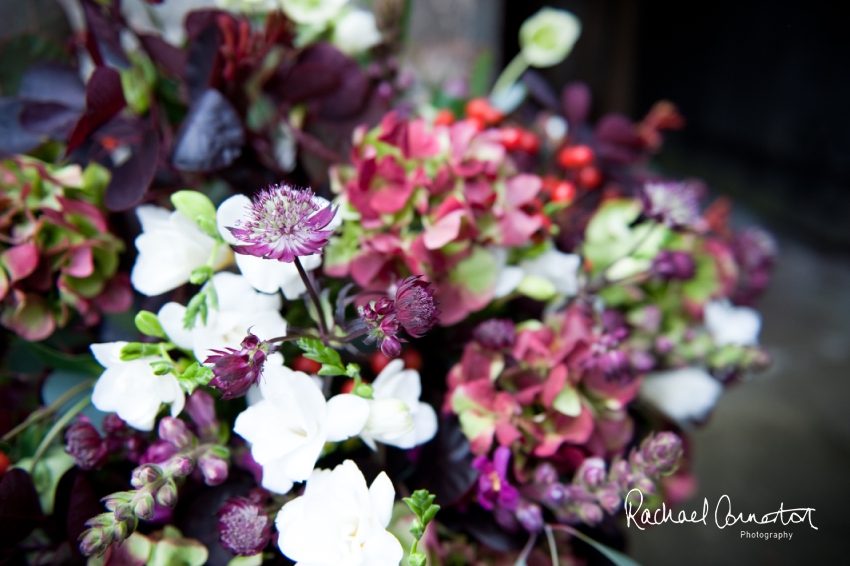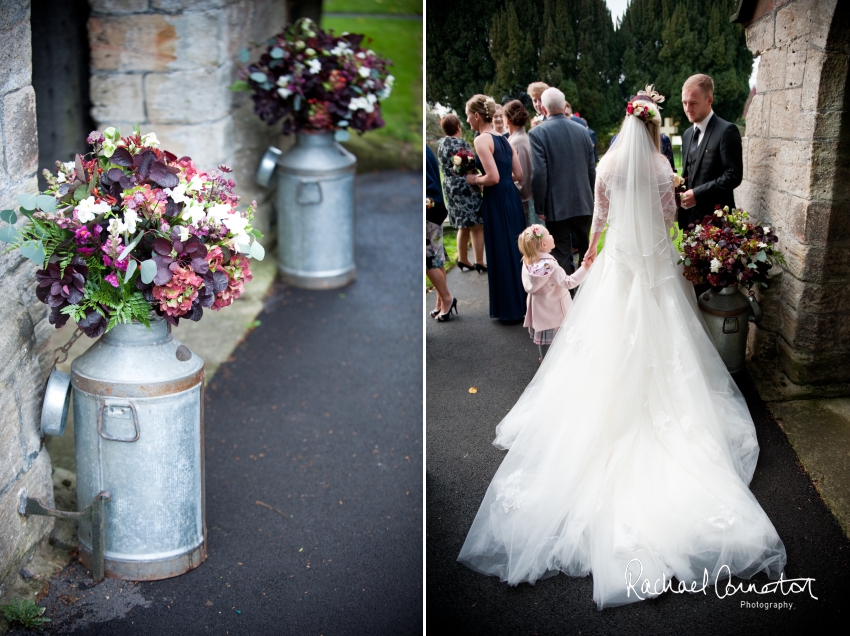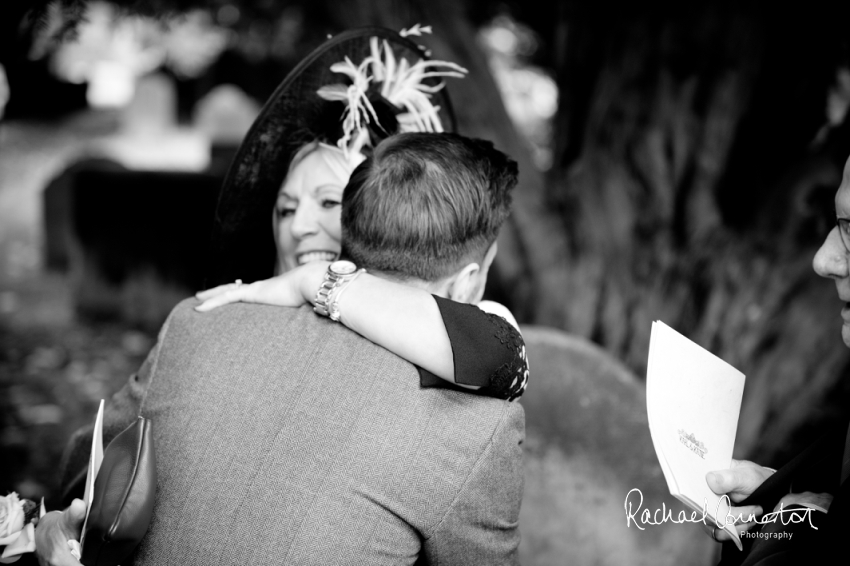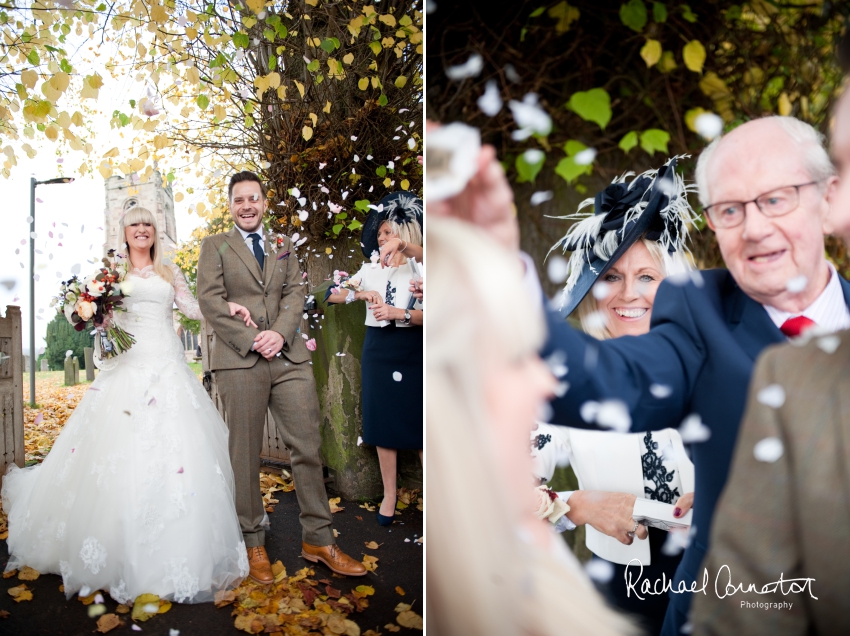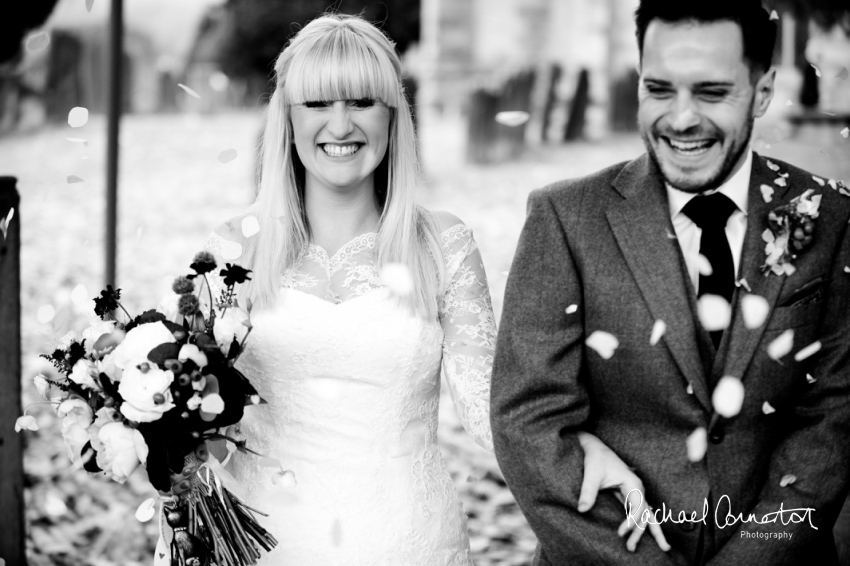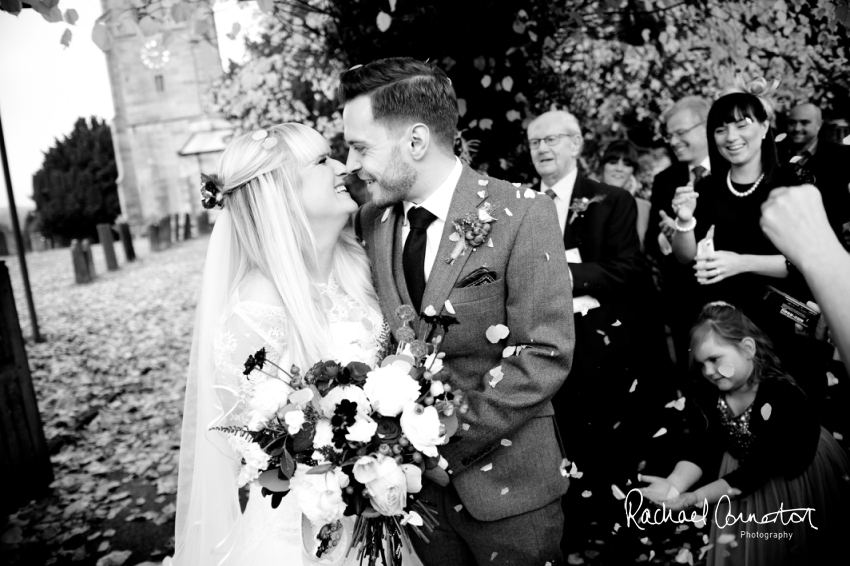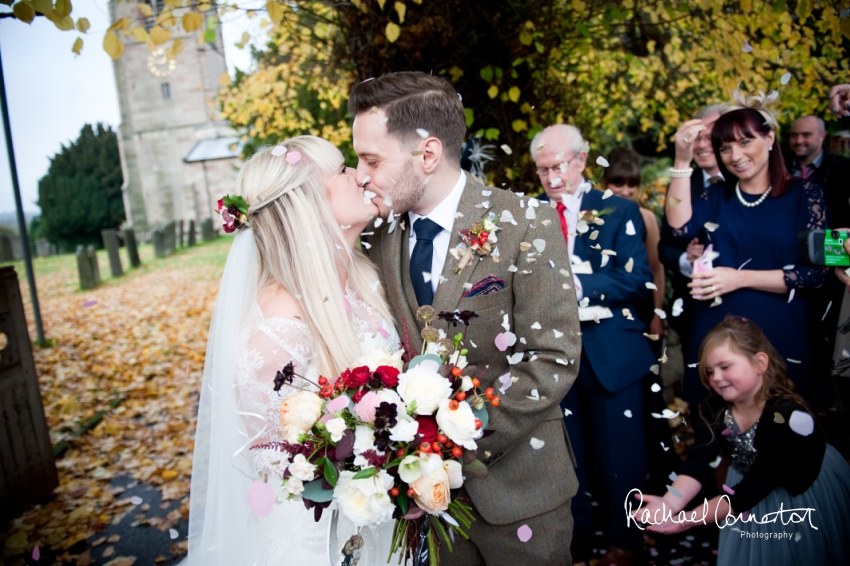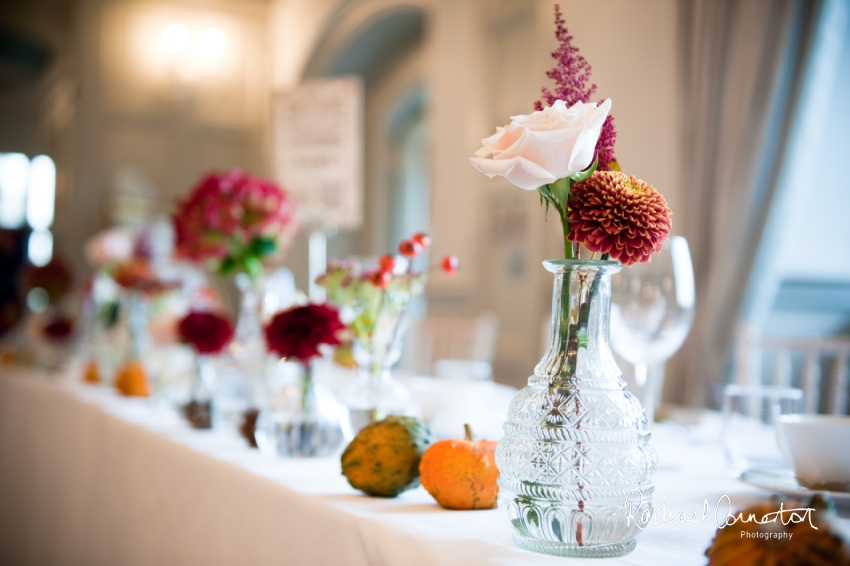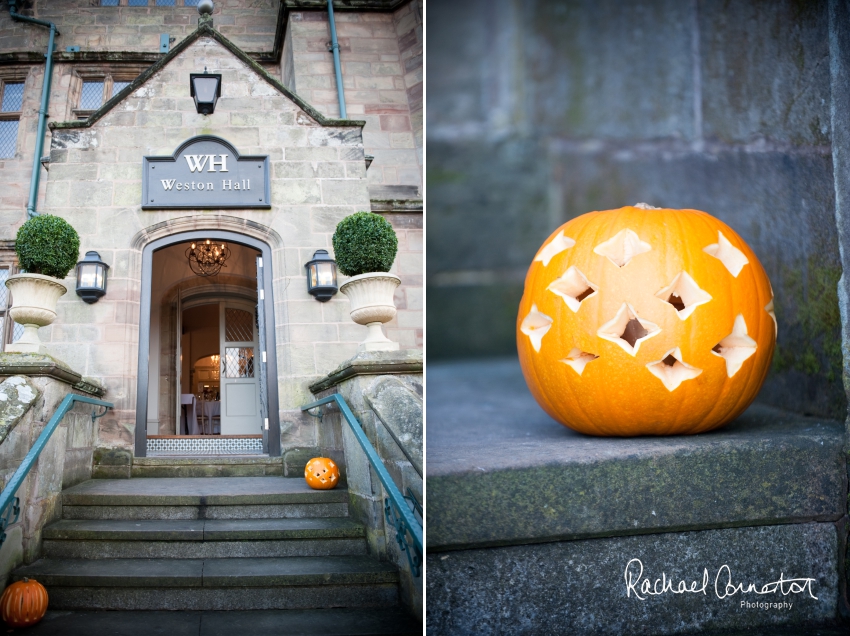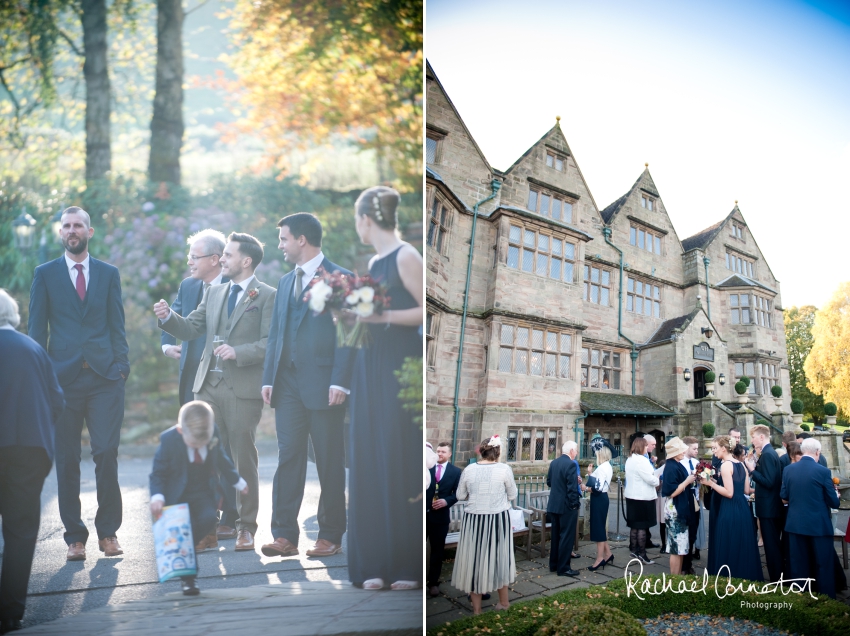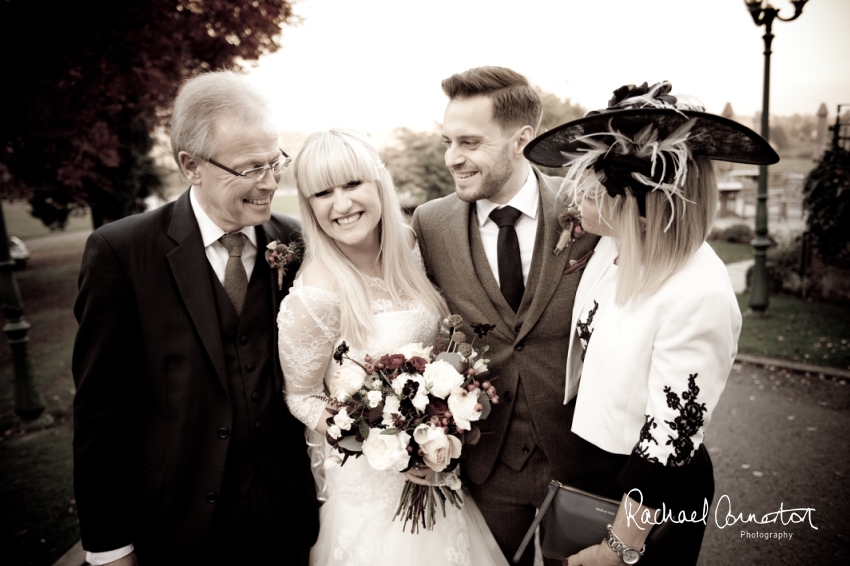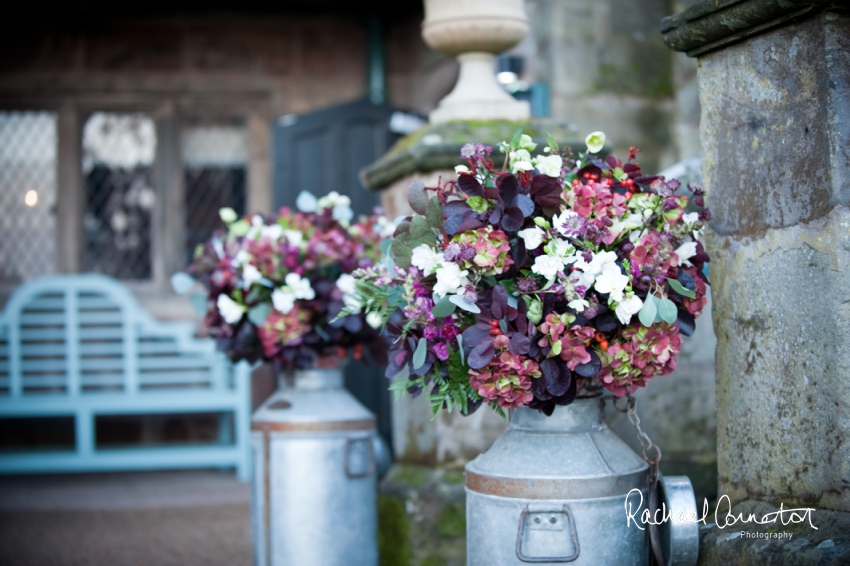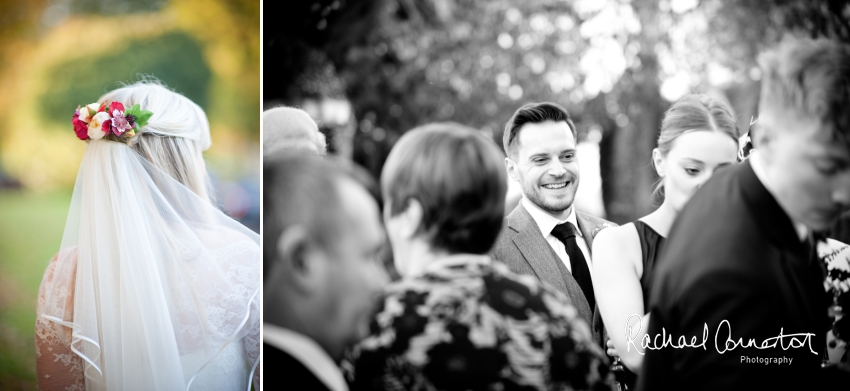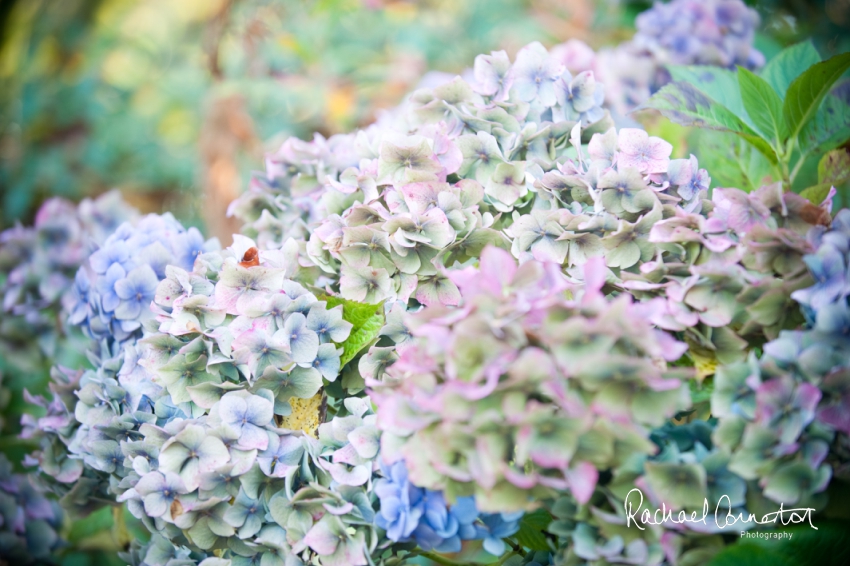 And then there was that light – delicate, warm, enveloping and just lovely – I adored spending 15 minutes in the grounds of the stunning Weston Hall, just the four of us capturing the essence of their relationship surrounded by crisp, autumnal leaves.
Katie most certainly needn't have been concerned about any clichés around Halloween – all the pretty detailing just gave a gentle, understated nod towards the date - heavenly autumnal blooms, beautifully carved/ graffitied pumpkins and perfectly toning table styling awaited us....
So too did an evening of emotion-packed speeches, surprise serenades from colleagues (Katie is a secondary school dance teacher) and the pièce de résistance; an incredible dance-off involving the bride herself and a selection of her students (which, incidentally, went viral on social media and lead to the school featuring in a subsequent music video!). Needless to say, what followed was one of the best wedding evening receptions we've ever been to and it's one that I most definitely will not forget. Katie and Karl – thank you so much for inviting us to be a part of your incredible day, we loved every minute!