Joely and James' English country wedding
On a cosy winters day, with candles lit, I sat down to chat to Joely and James over the phone about their gorgeous wedding plans – they described ' a big relaxed party in July for all our family and a few friends ' and I instantly clicked with them. I remember thinking, even on that cold, rainy evening just how lucky their guests would be to be invited (let alone that it would be heavenly to shoot!)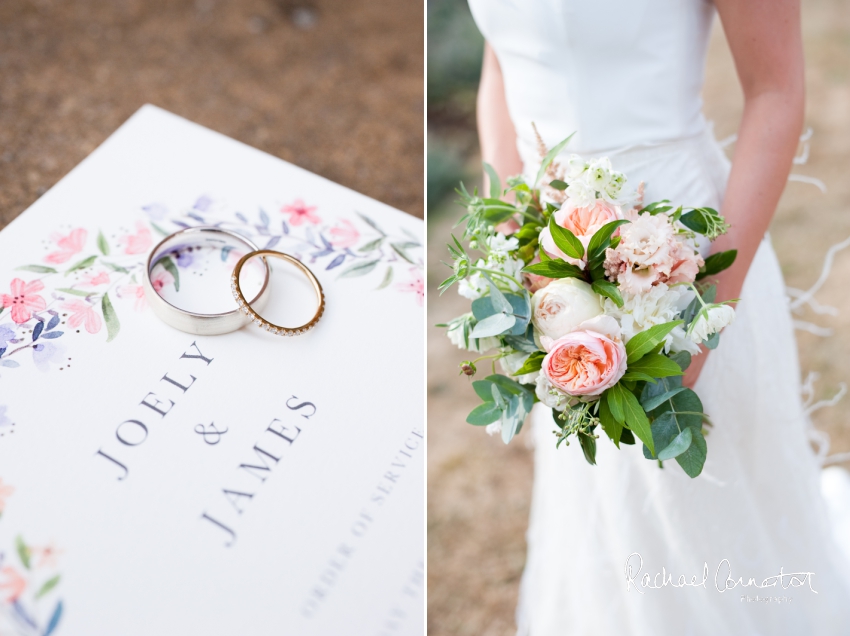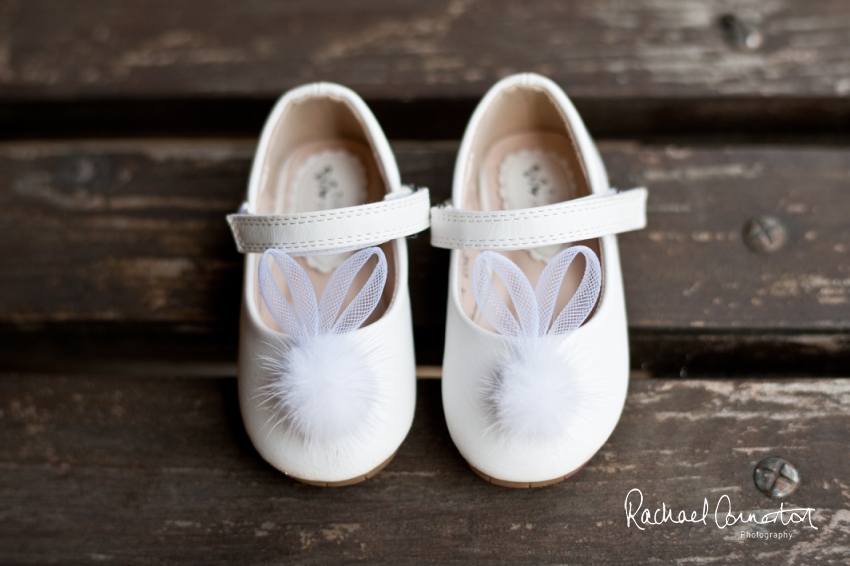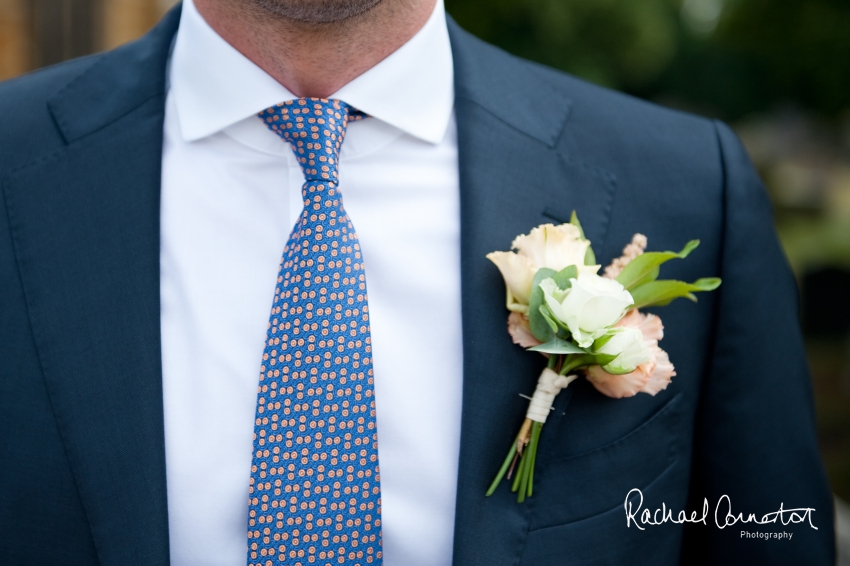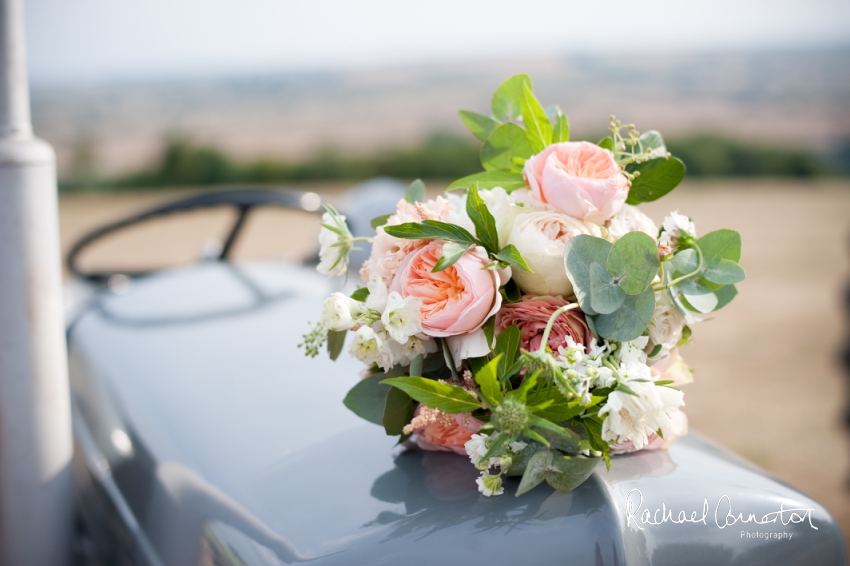 The day itself was exactly that; one big, joyous party. There was so much love and relaxed happiness between J&J and everyone around them, it was just infectious in that beautiful sunshine.
Even the getting ready stage had a gorgeous buzz about it, as the incredibly talented (and very funny!) Lisa Potter Dixon and Larry King hair worked their magic on beautiful Joely. As beauty director of Grazia magazine, Joely knows a thing or two about all things beauty and it was absolutely fascinating (and so much fun) to be able to capture this part of the day. And all the while, her amazing Halfpenny dress hung waiting on the end of the four poster bed, while her beautiful blooms, courtesy of Scarlet and Violet, were all lined up and ready to go.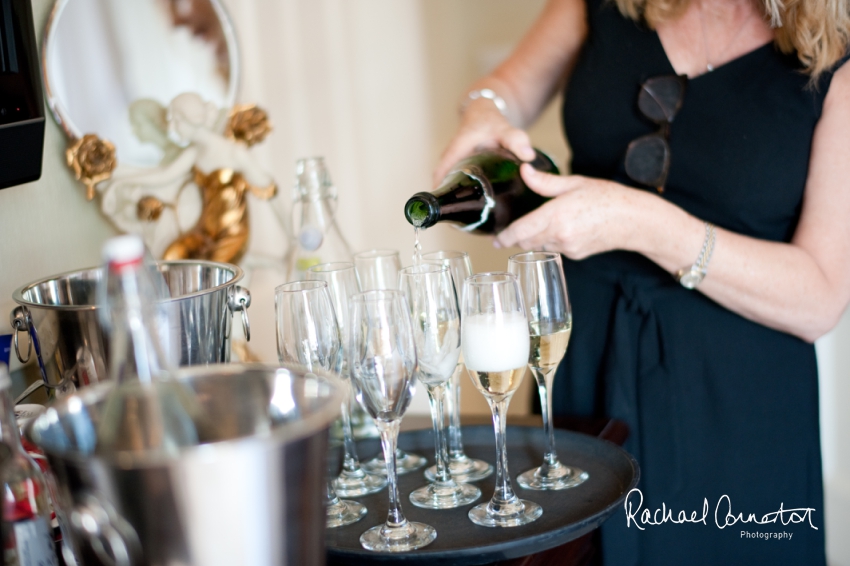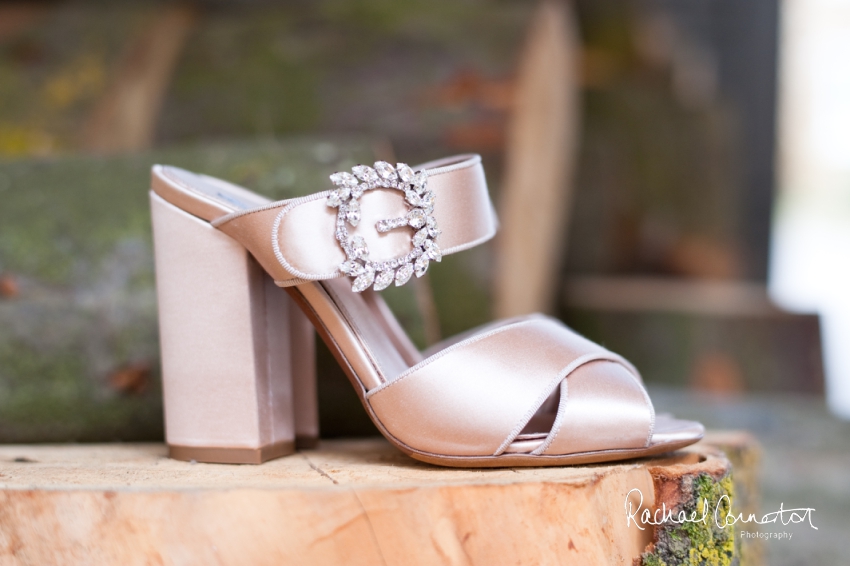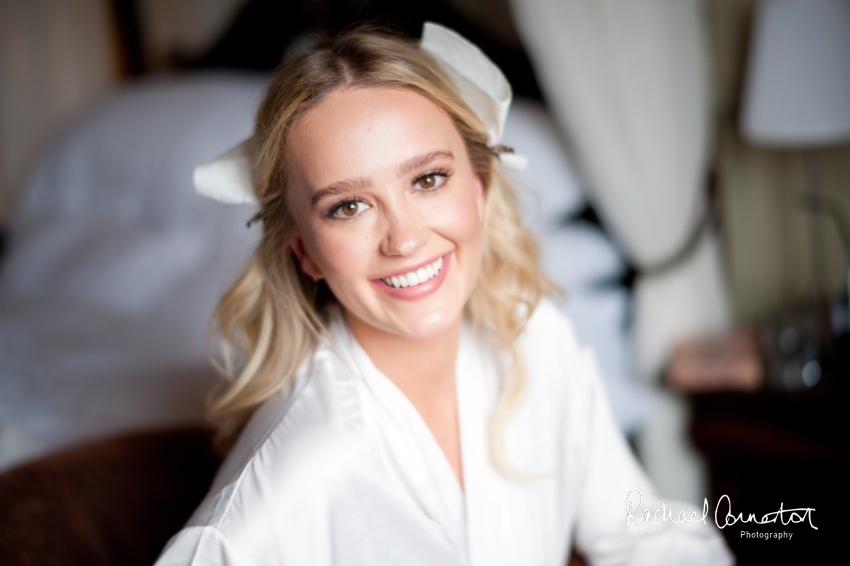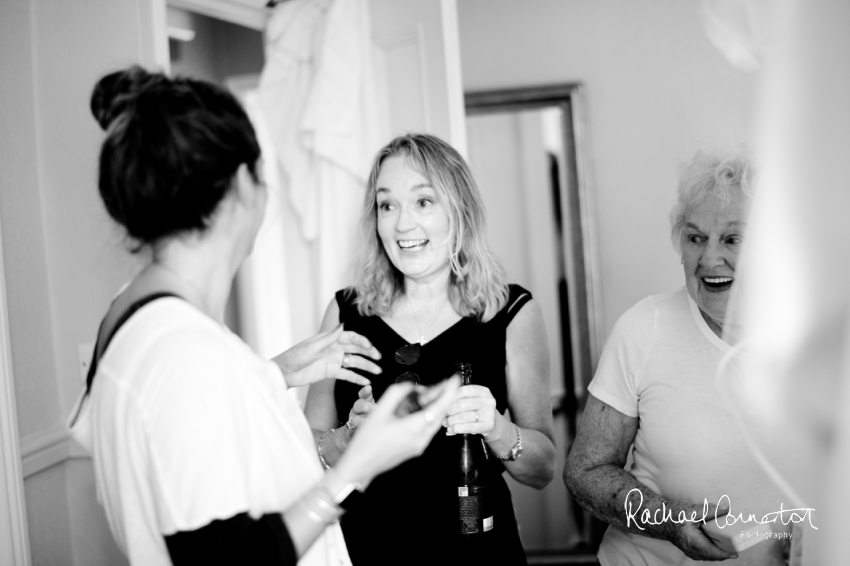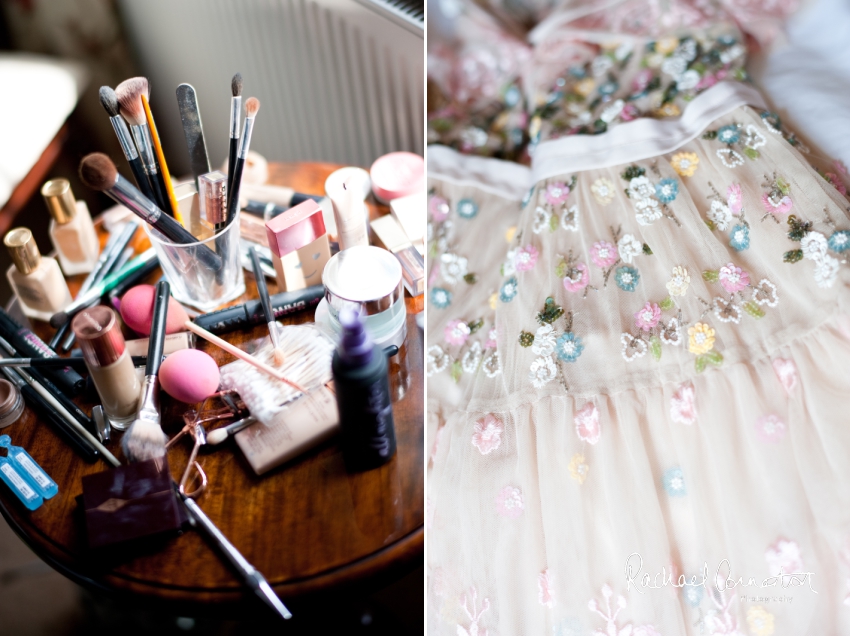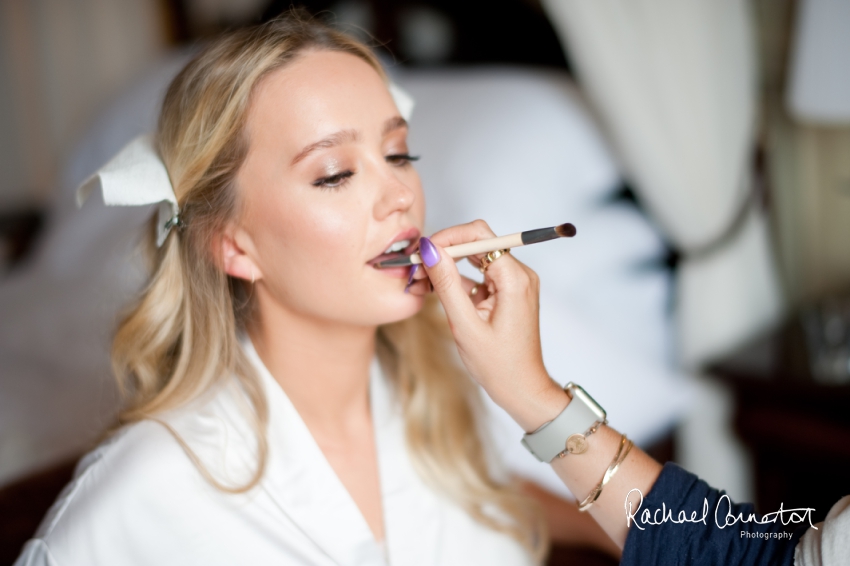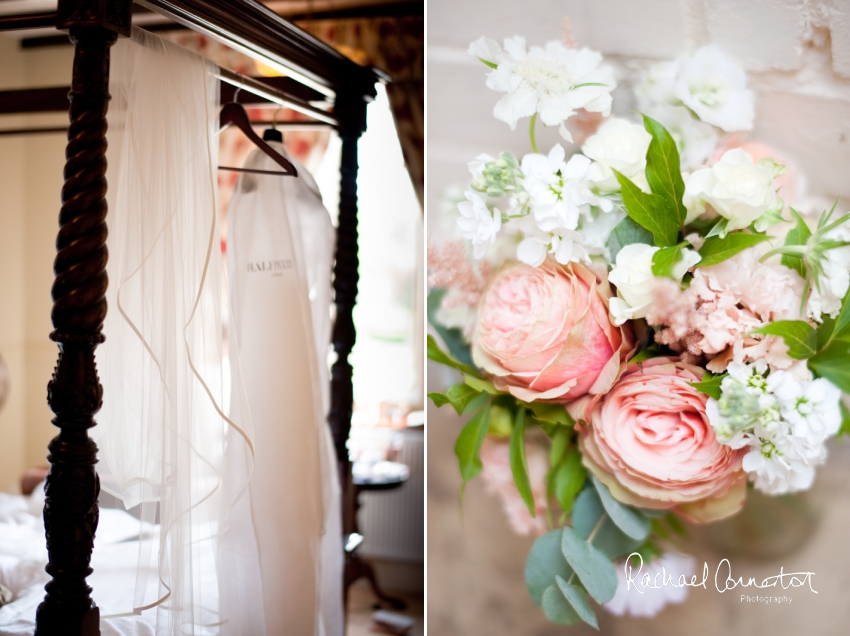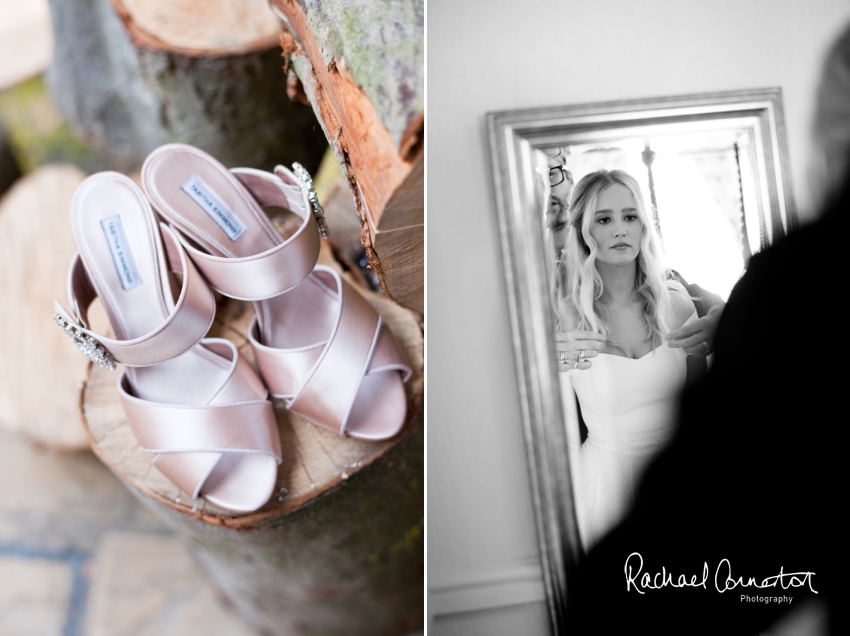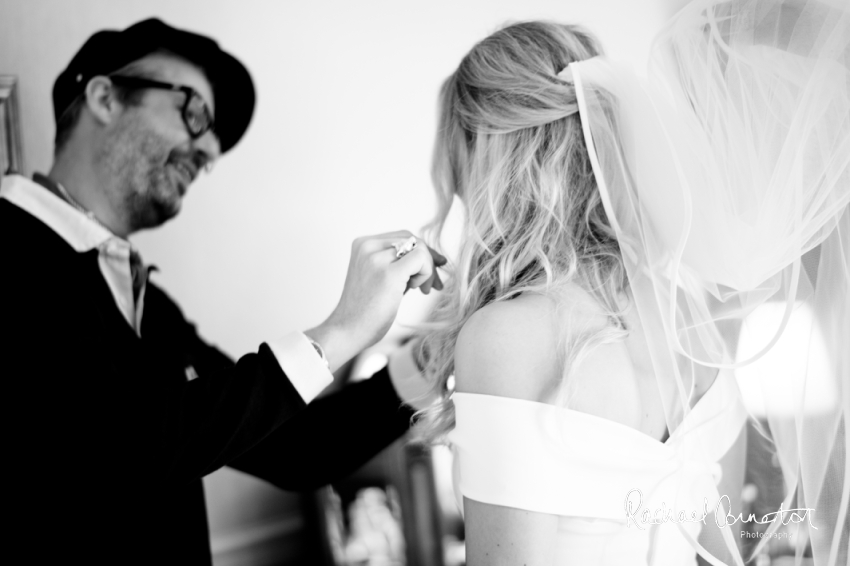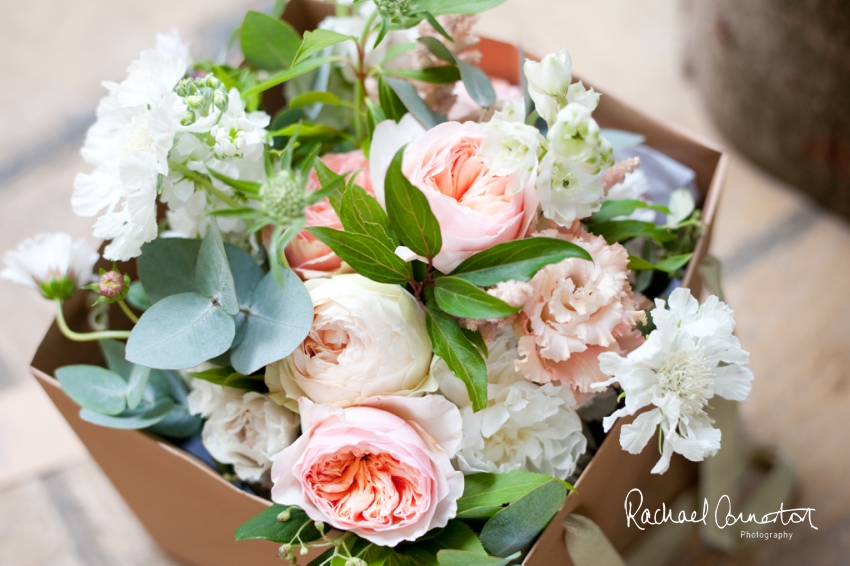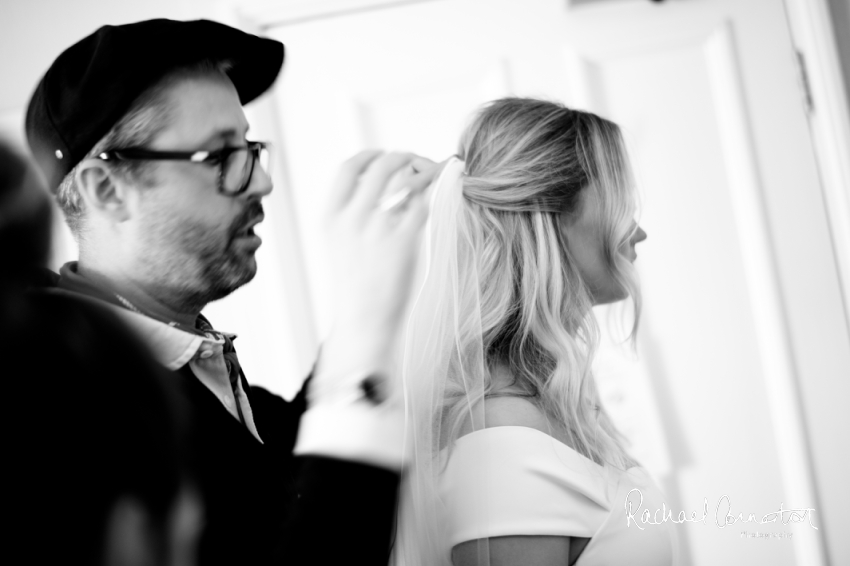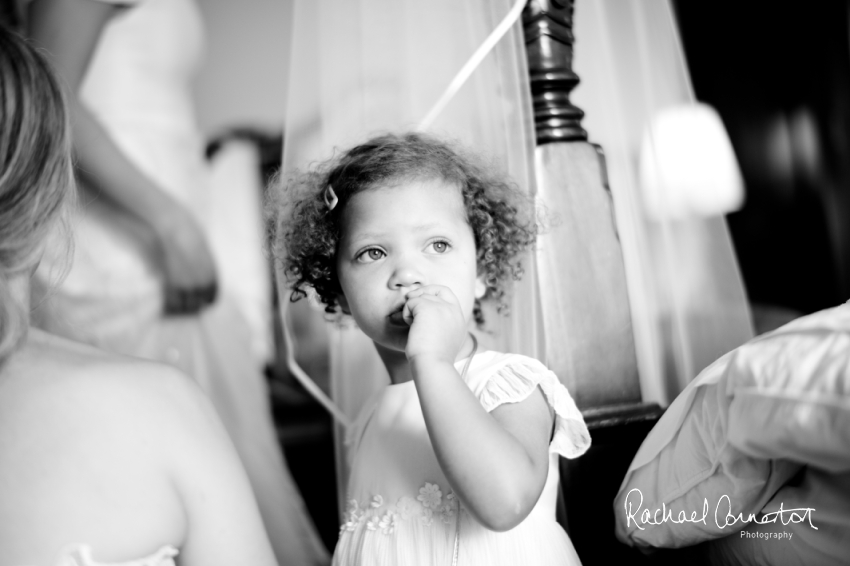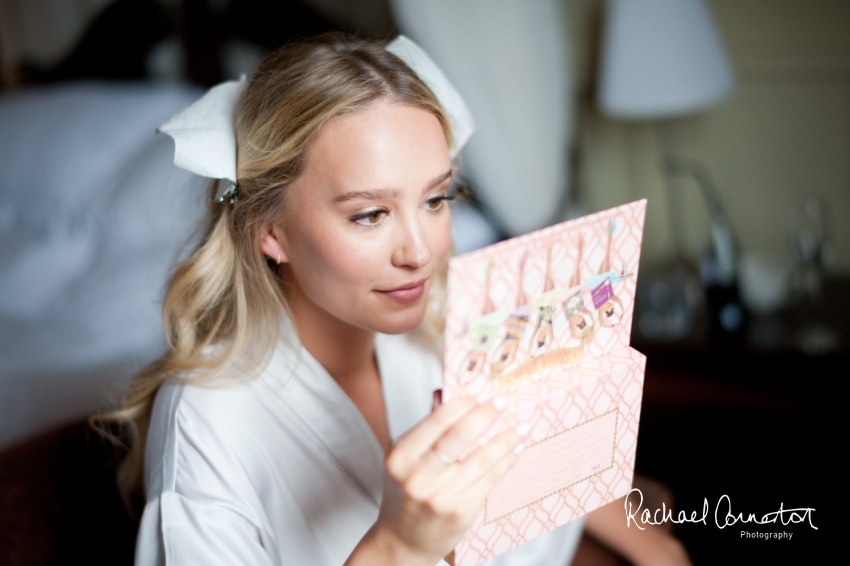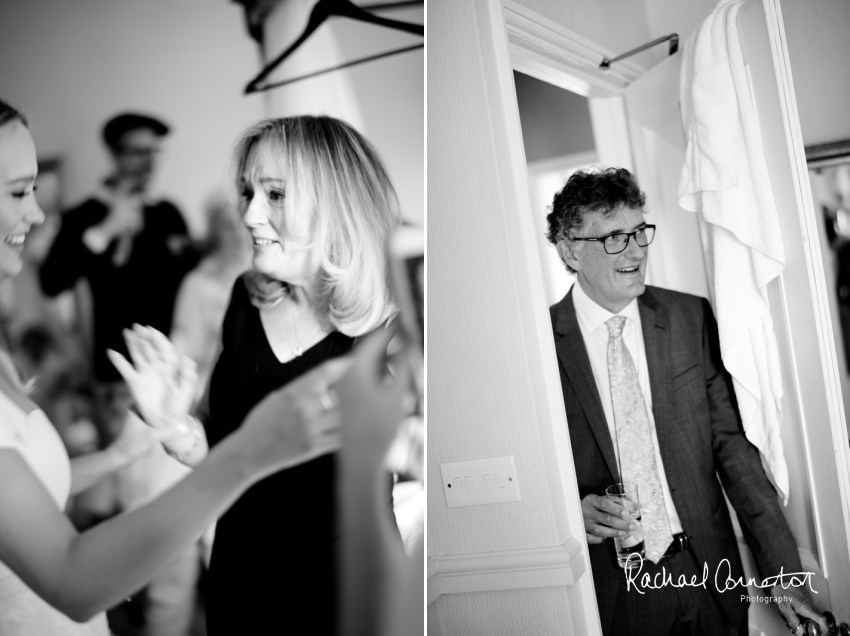 The whole day had such a happiness-fuelled, natural flow to it; the beautifully relaxed walk to church with her lovely Mum, Dad and bridesmaids, the gorgeous moment as James and Joely walked/skipped from church to their awaiting carriage (a pretty trailer, piled high with hay bales and towed by Joely's Dad in his tractor! We had far too much fun running after it, cheering away and clicking those shutters to our hearts content!), the brilliantly relaxed reception on James' parent's farm, including speeches in the sunshine, a lovely horse-box based pizza van, vintage games for everyone and an ice-cream van, complete with music as it drove up the drive. On such an amazing, hot summer's day, the perfect end was then a splash in the swimming pool, overlooking the beautiful valley.
And of course, a reception on a stunning farm with vintage tractors definitely warranted a photograph of details on the bonnet (especially when, in this case, the blush/peach tones of Joely's gorgeous bouquet worked so perfectly against the grey!).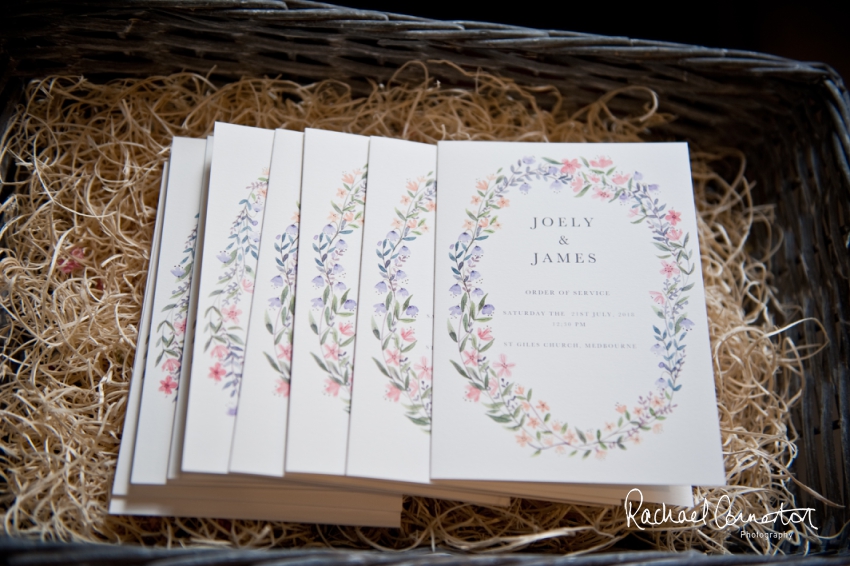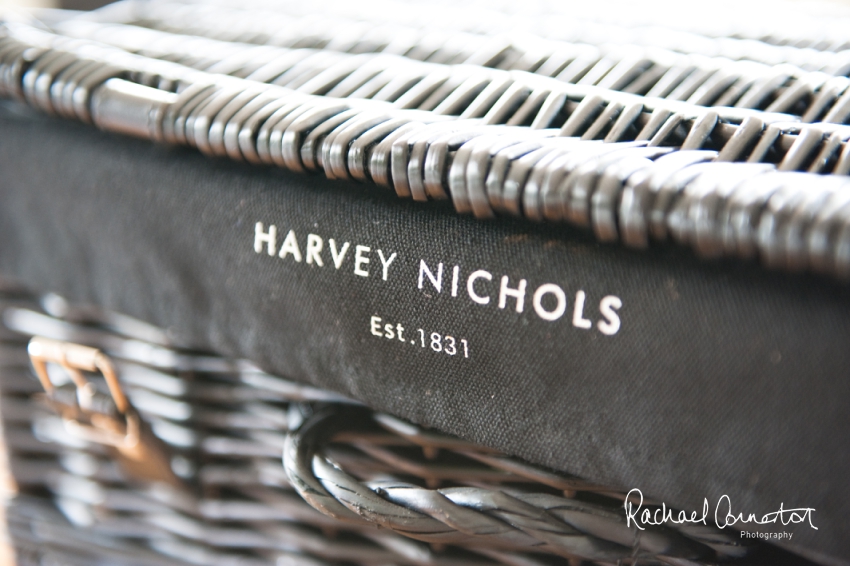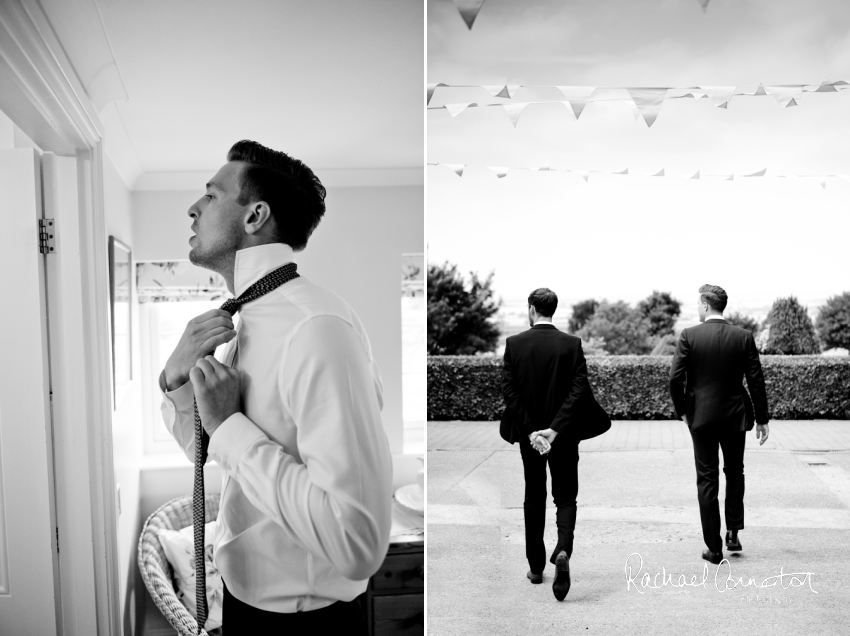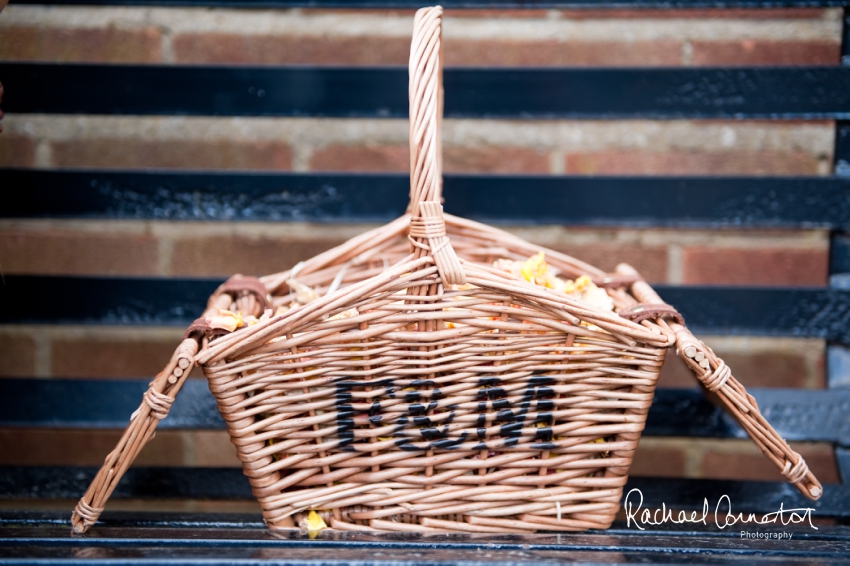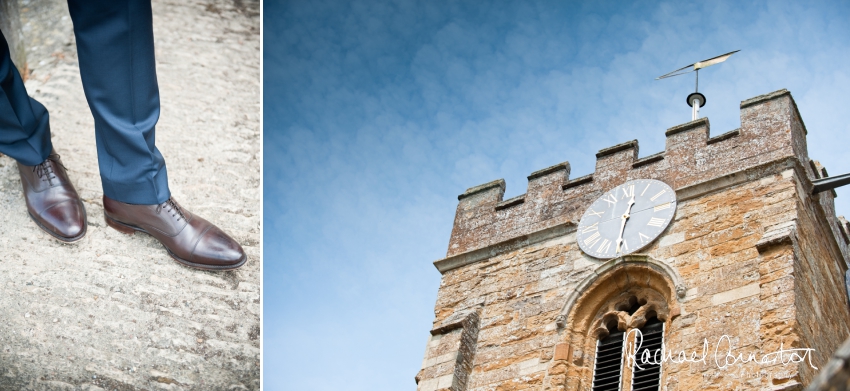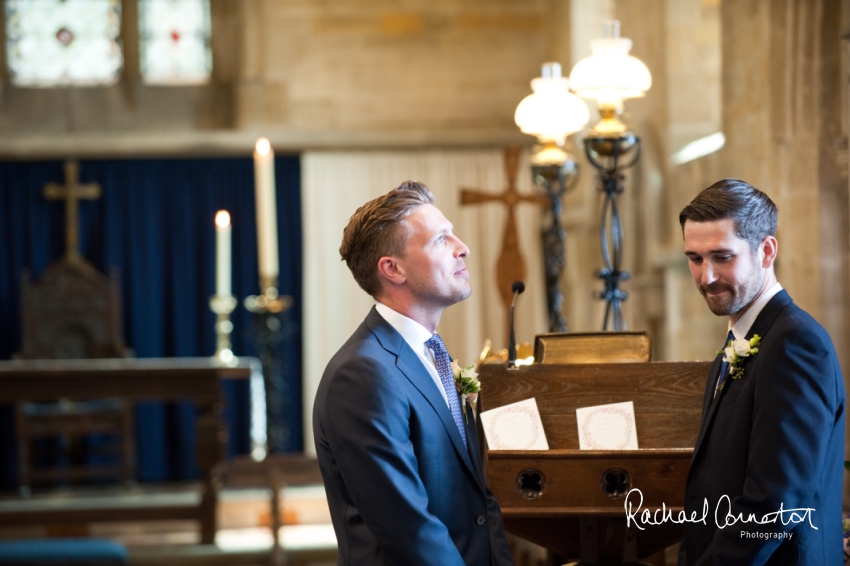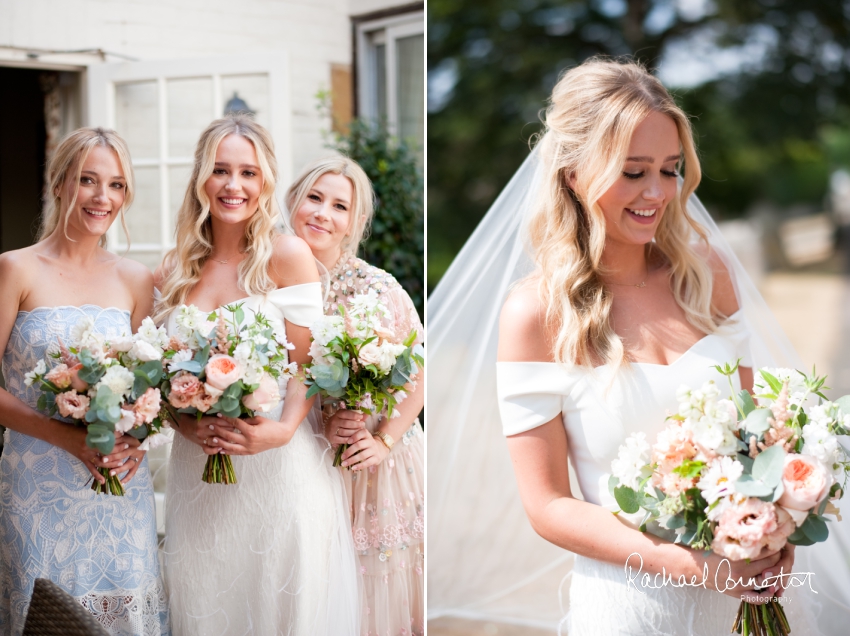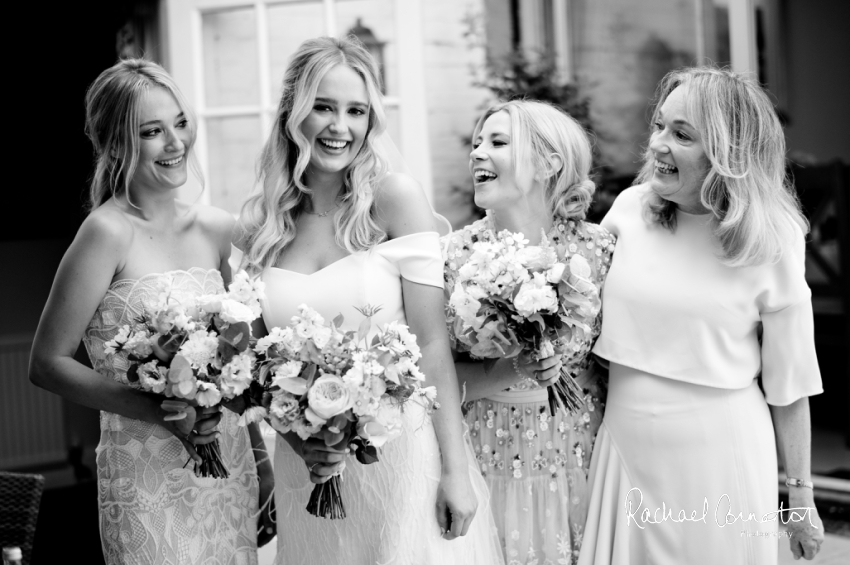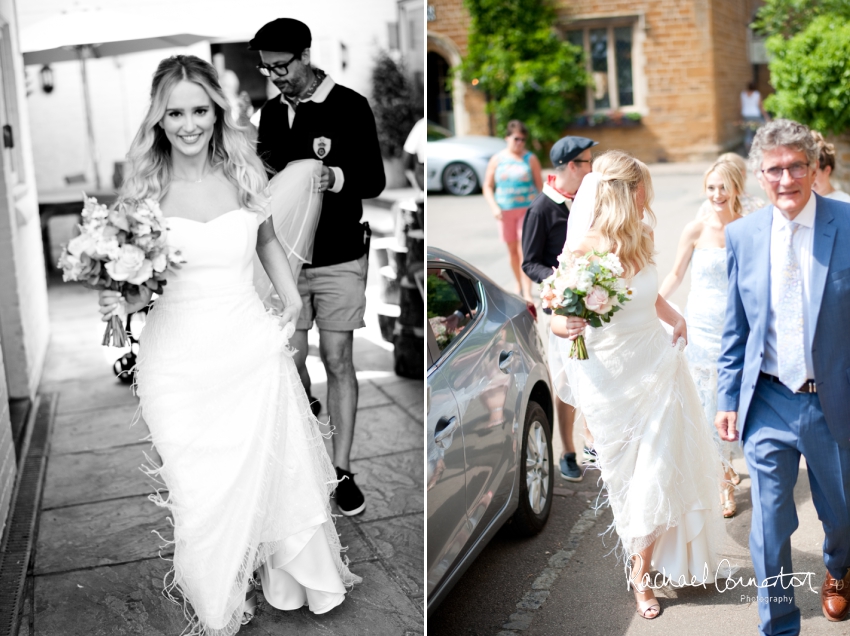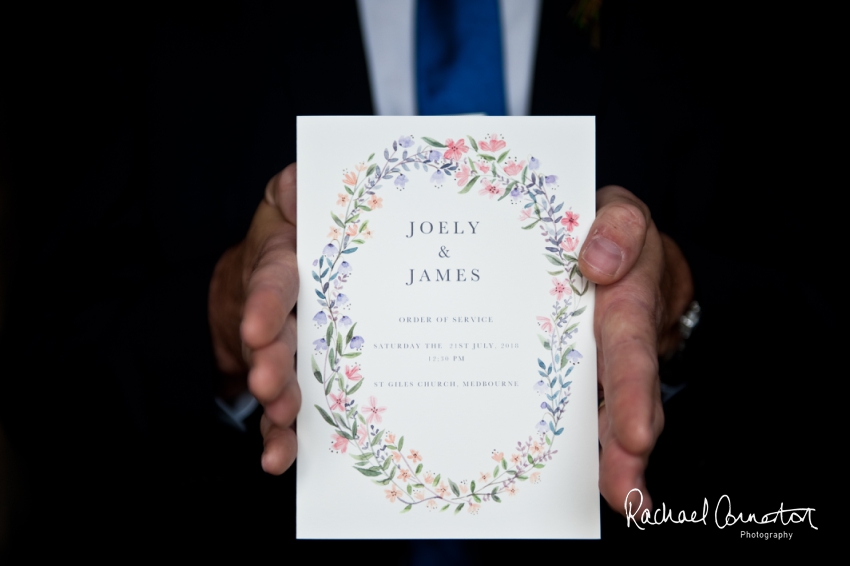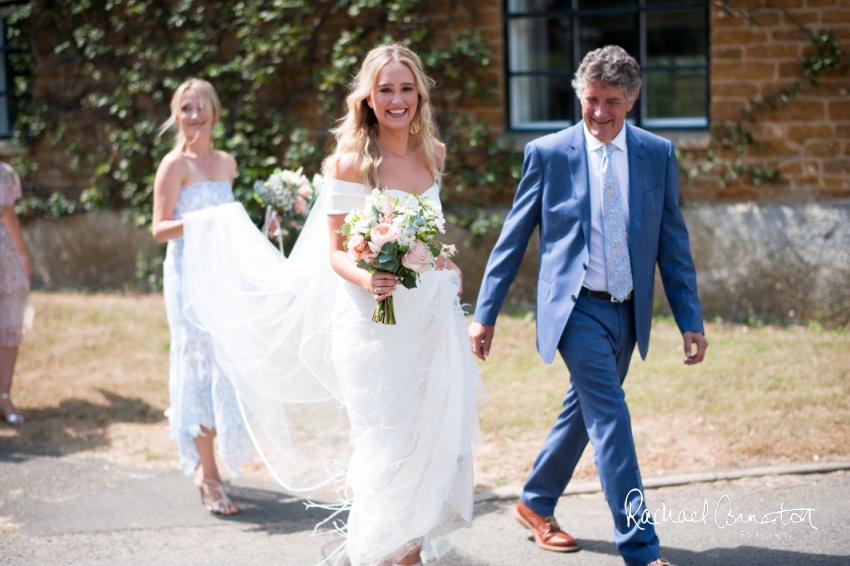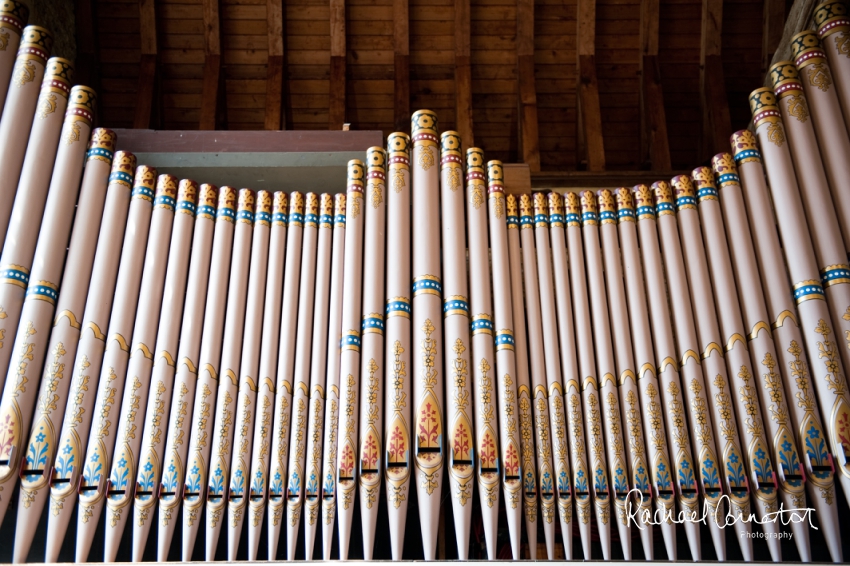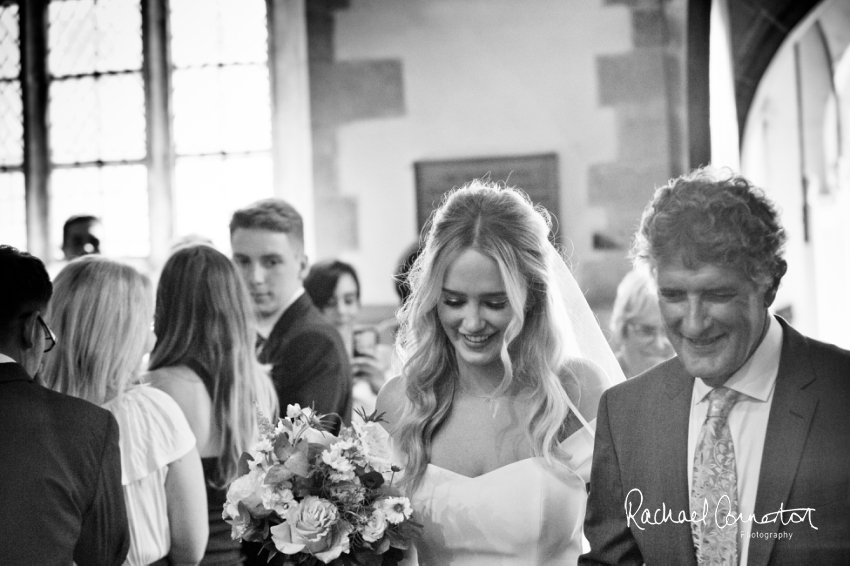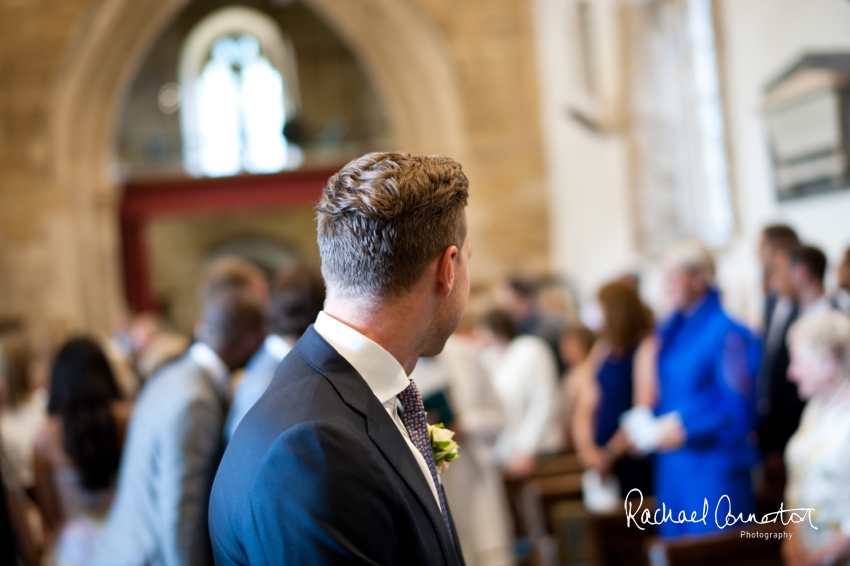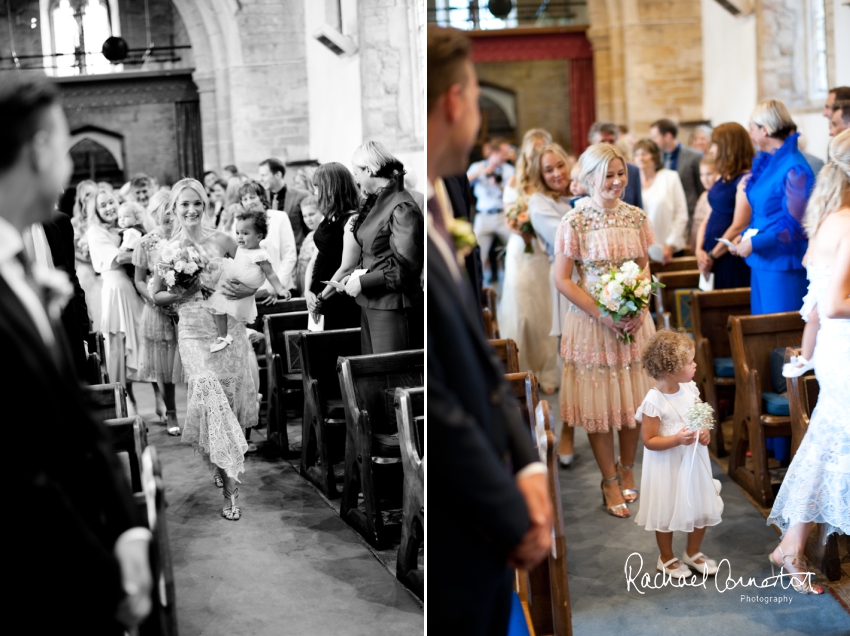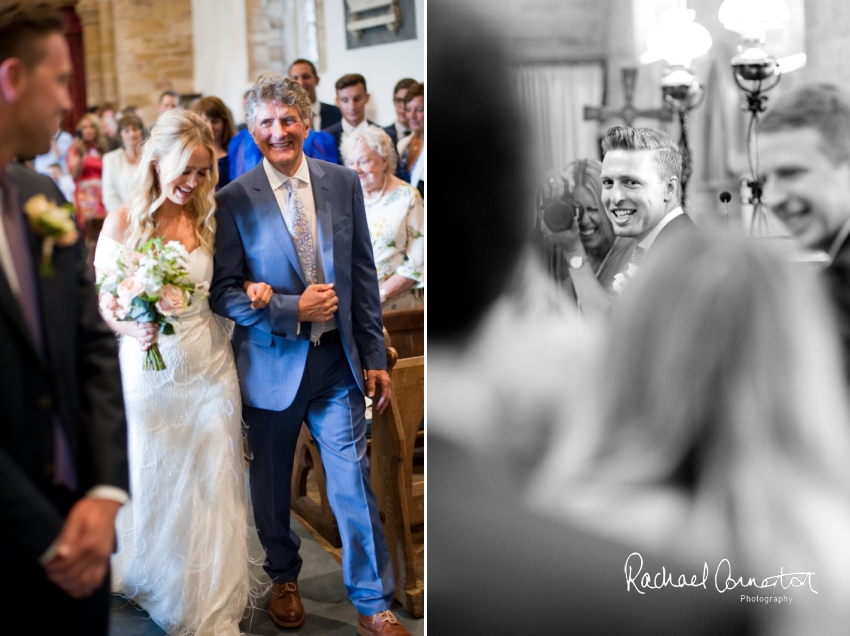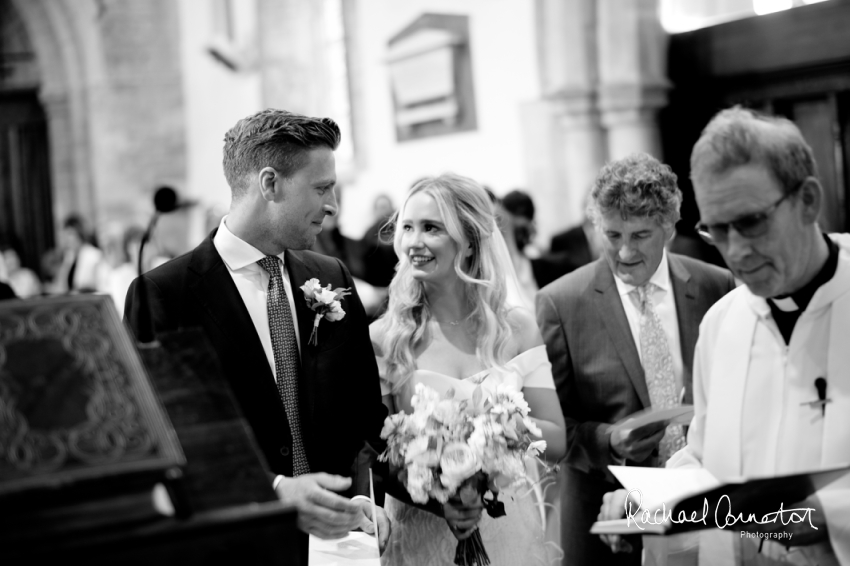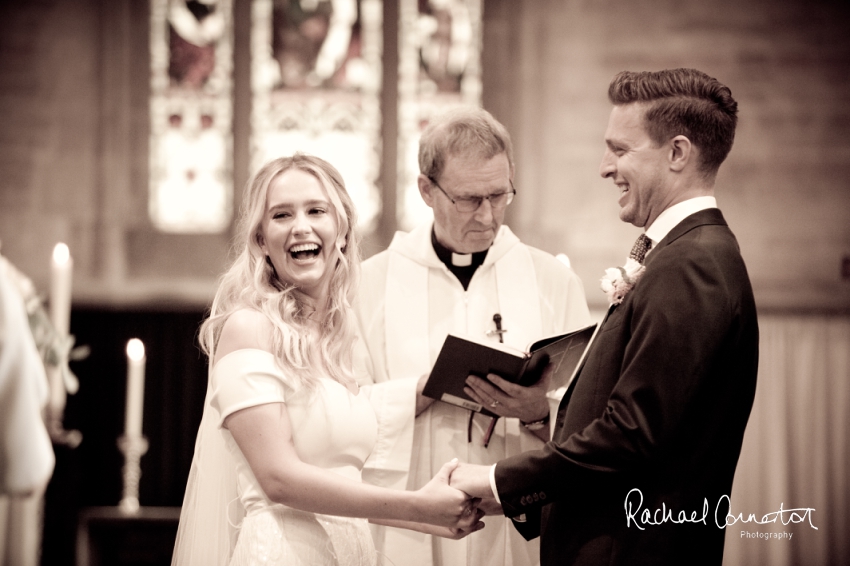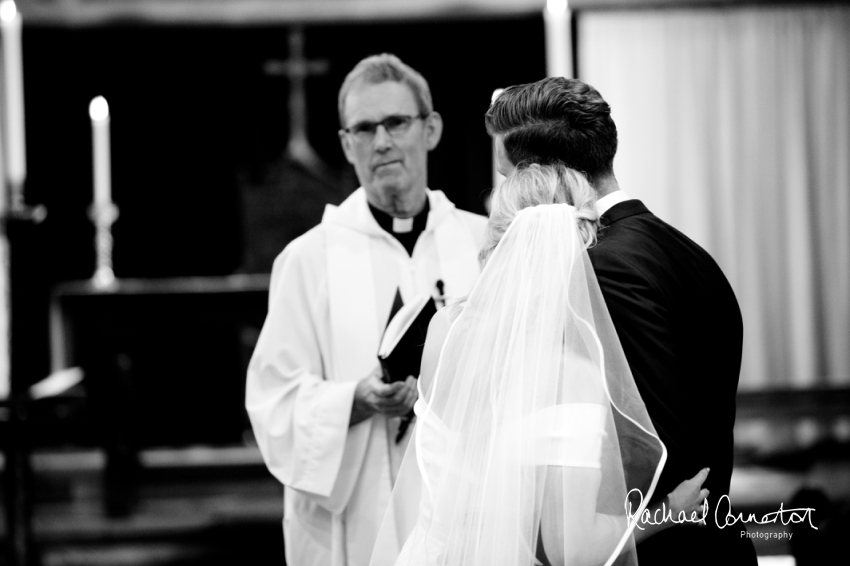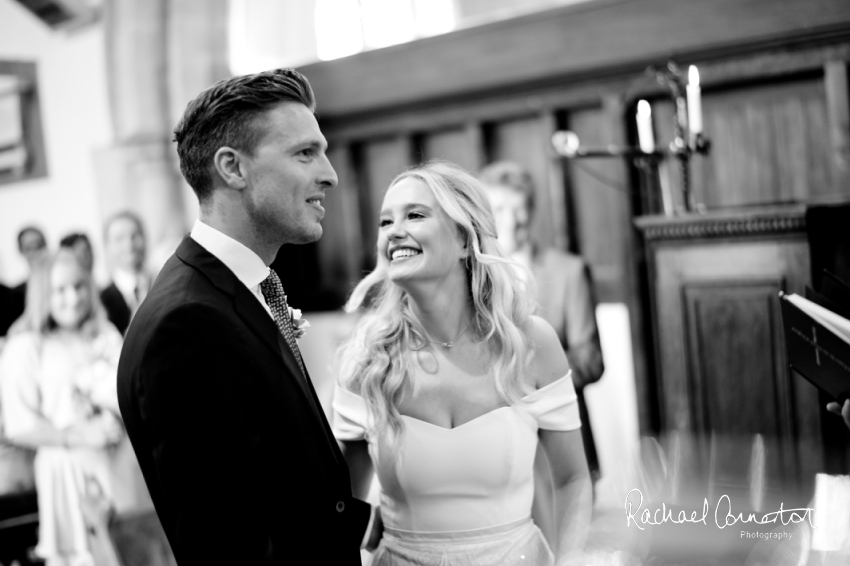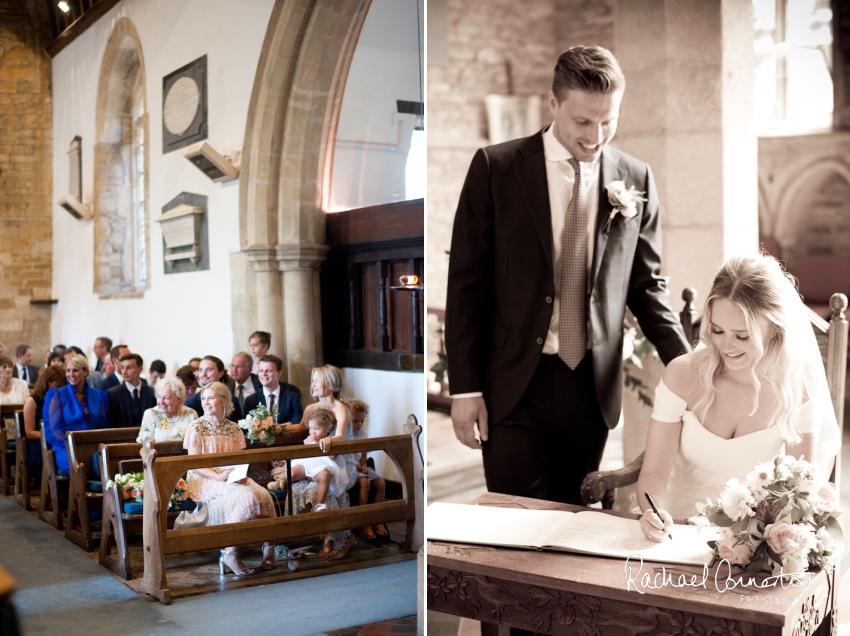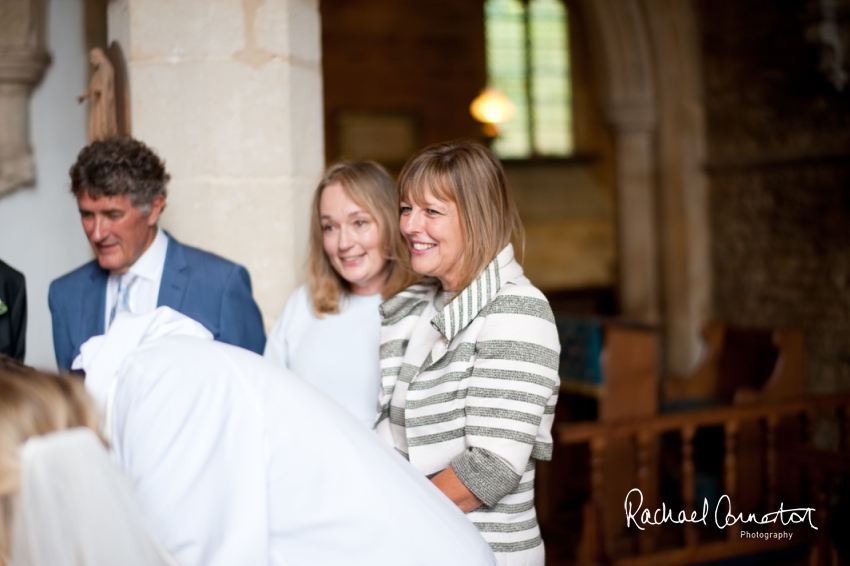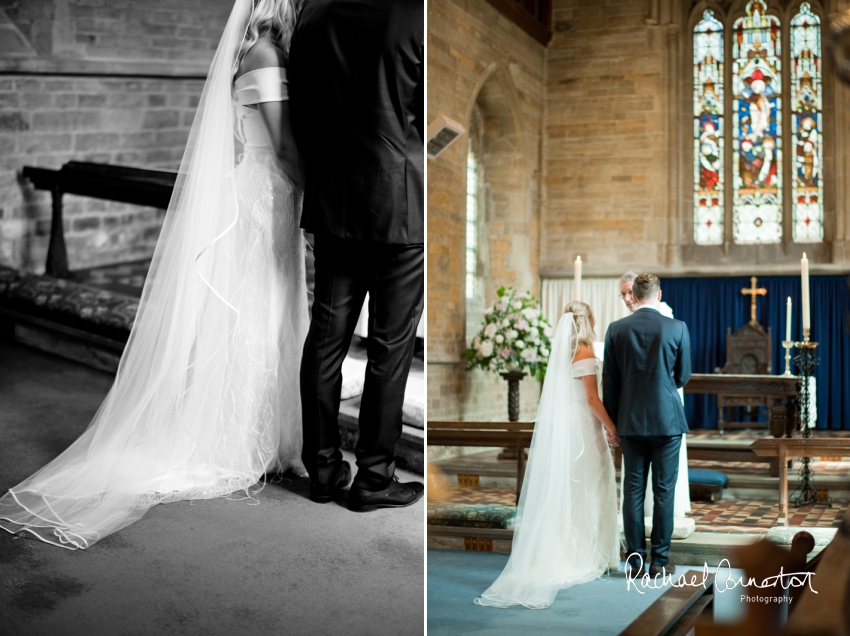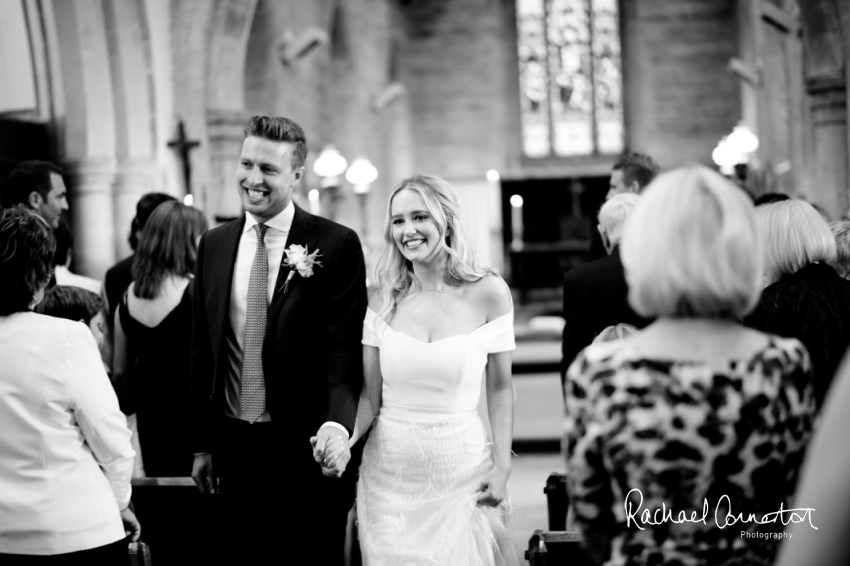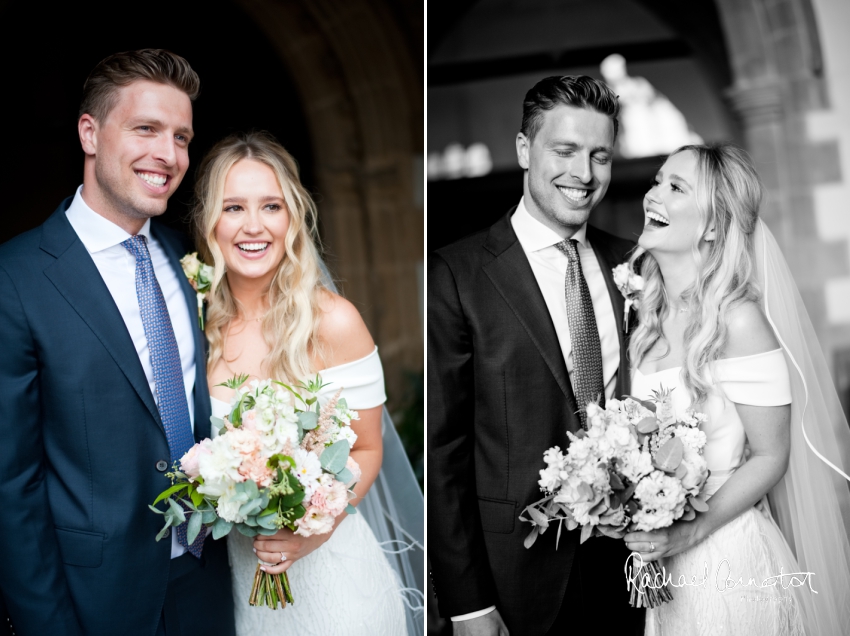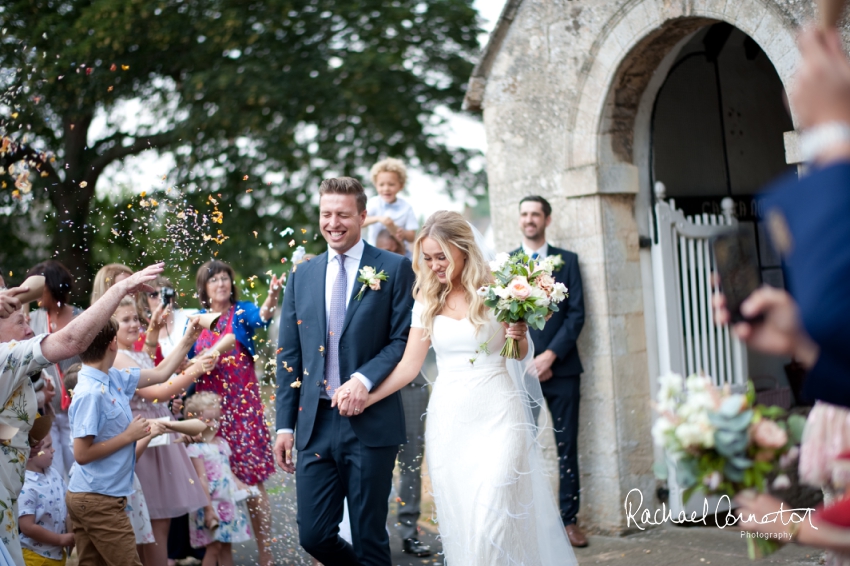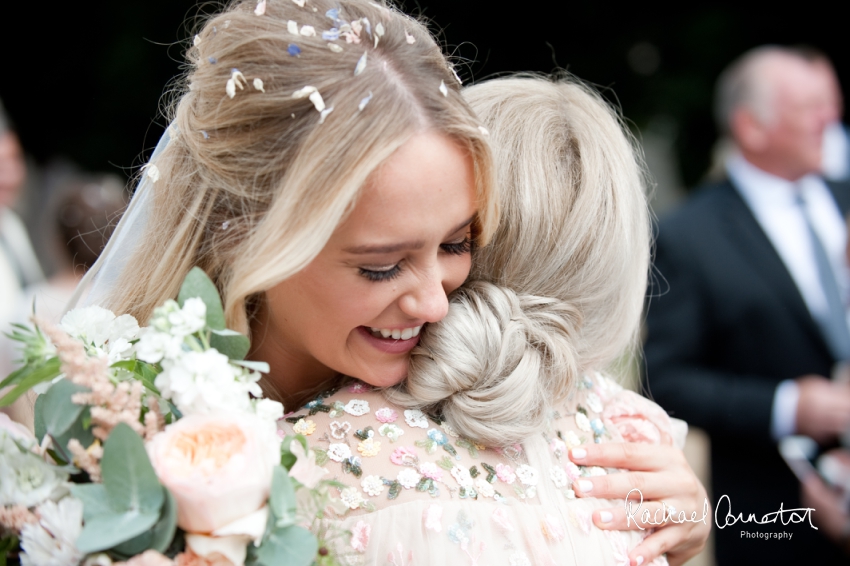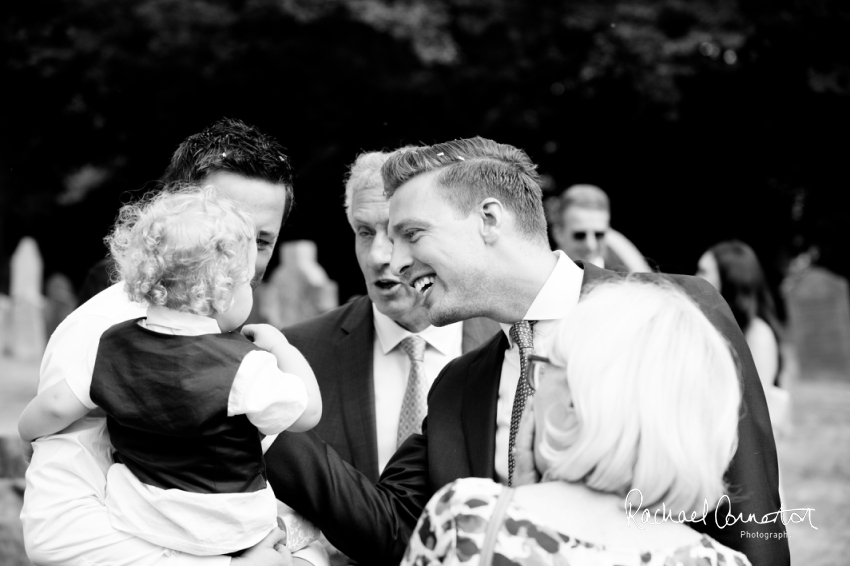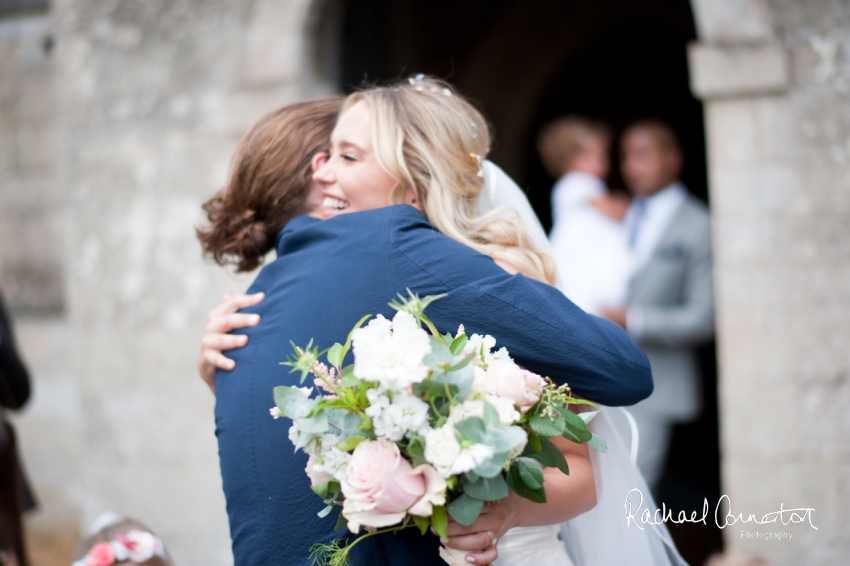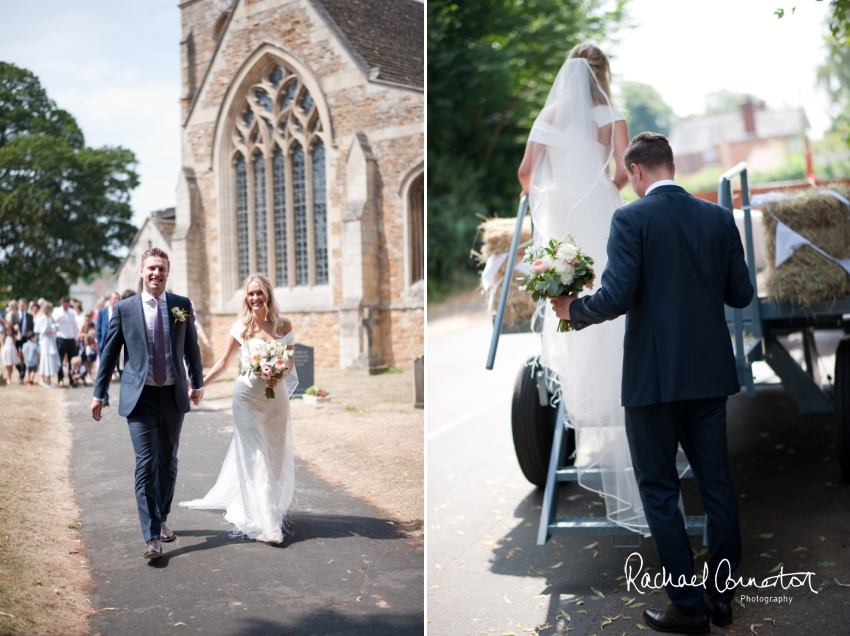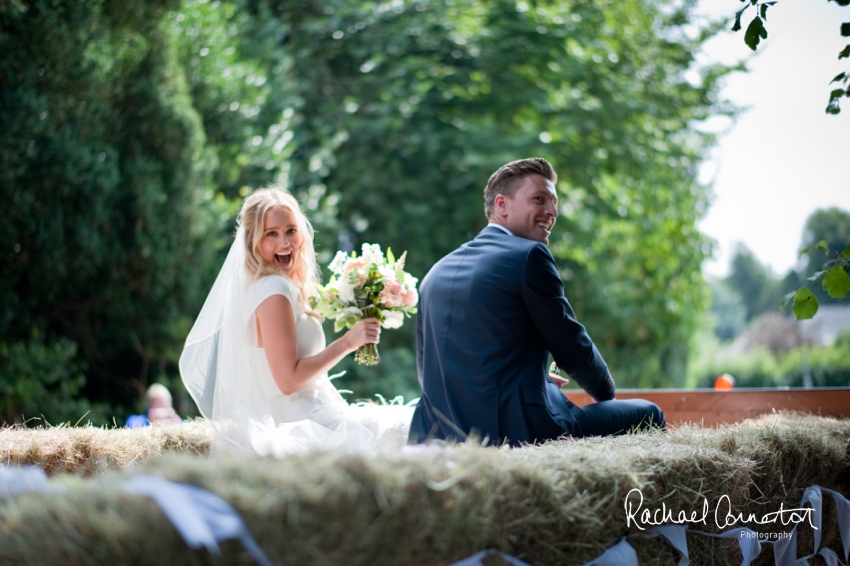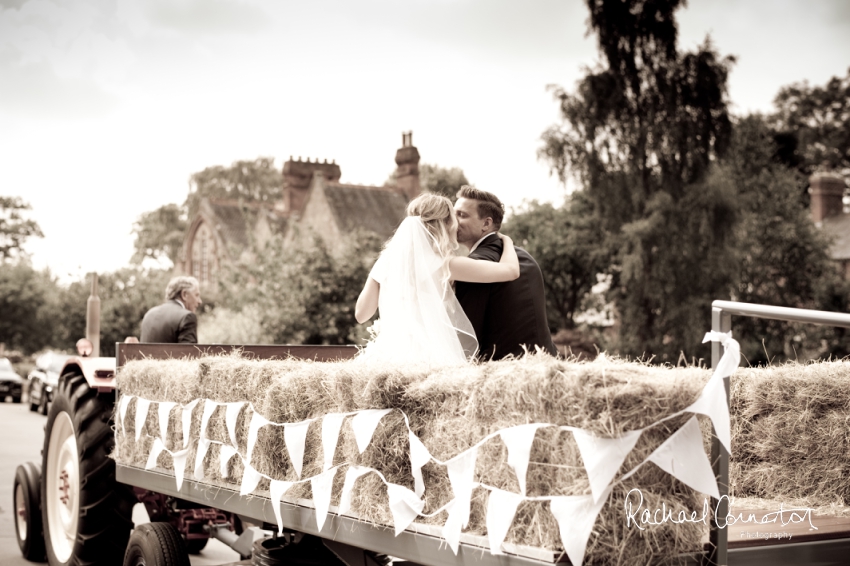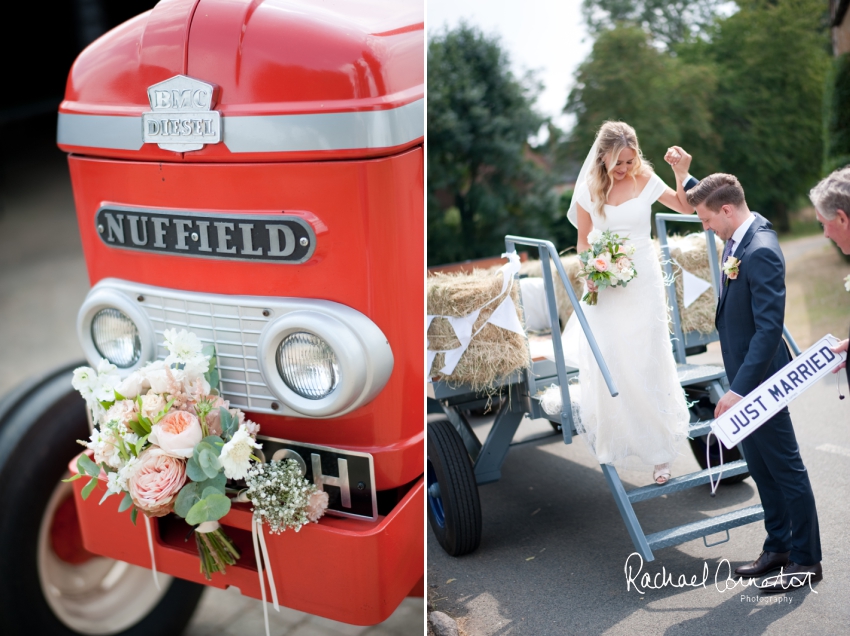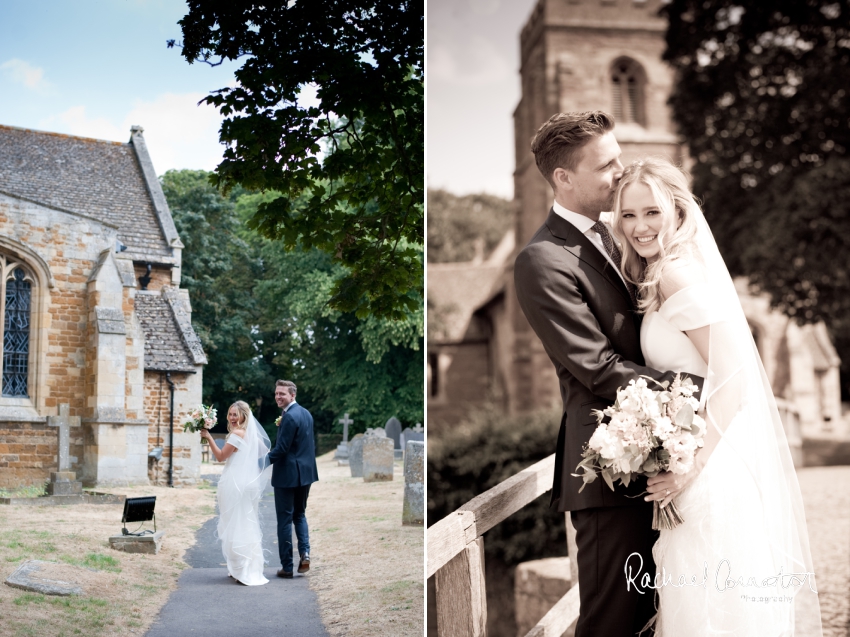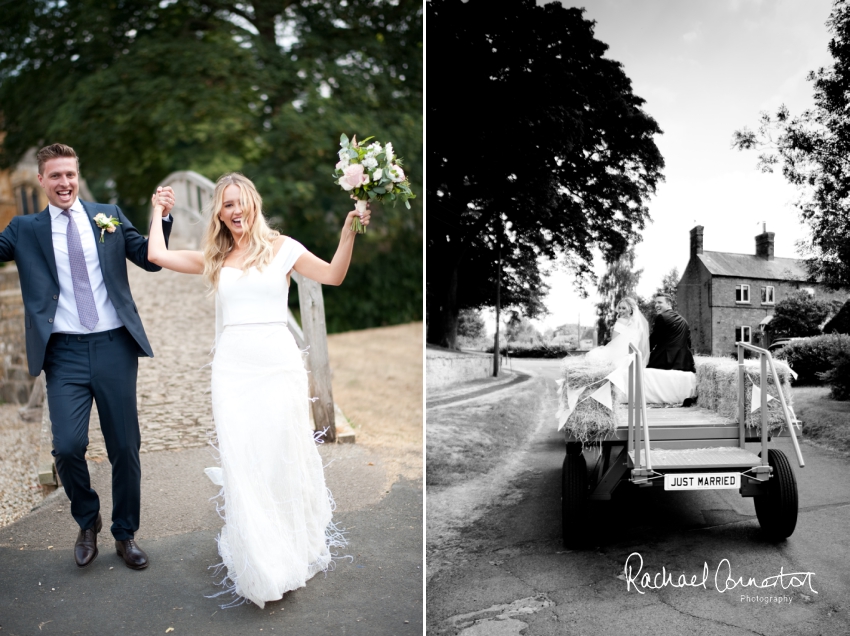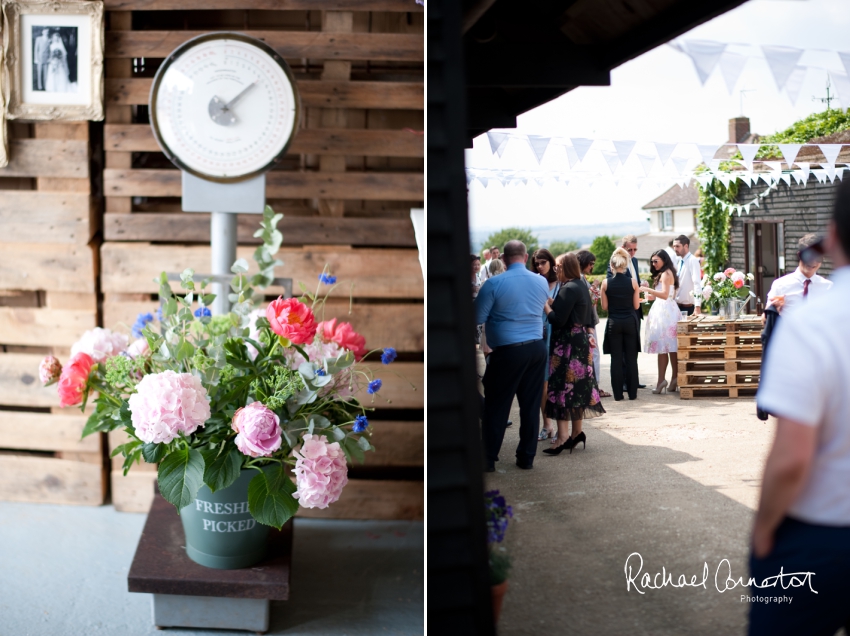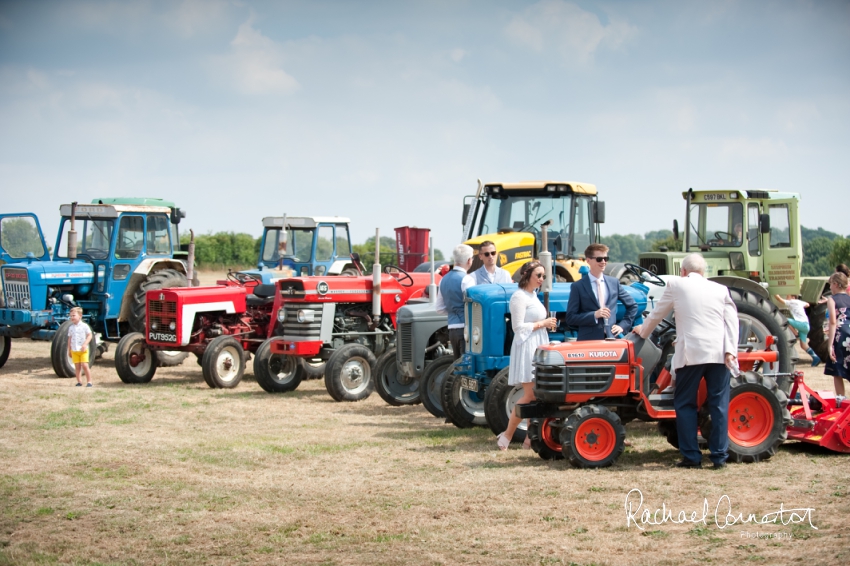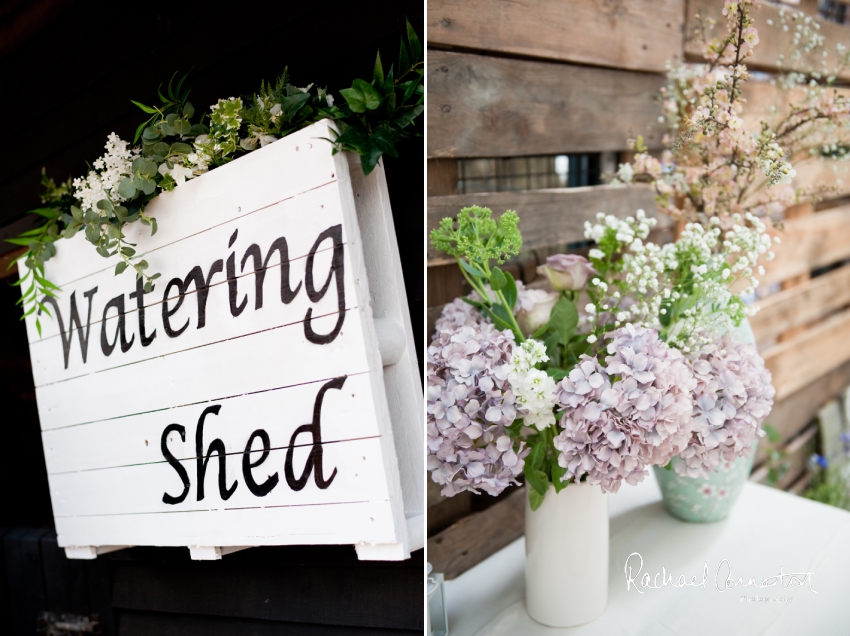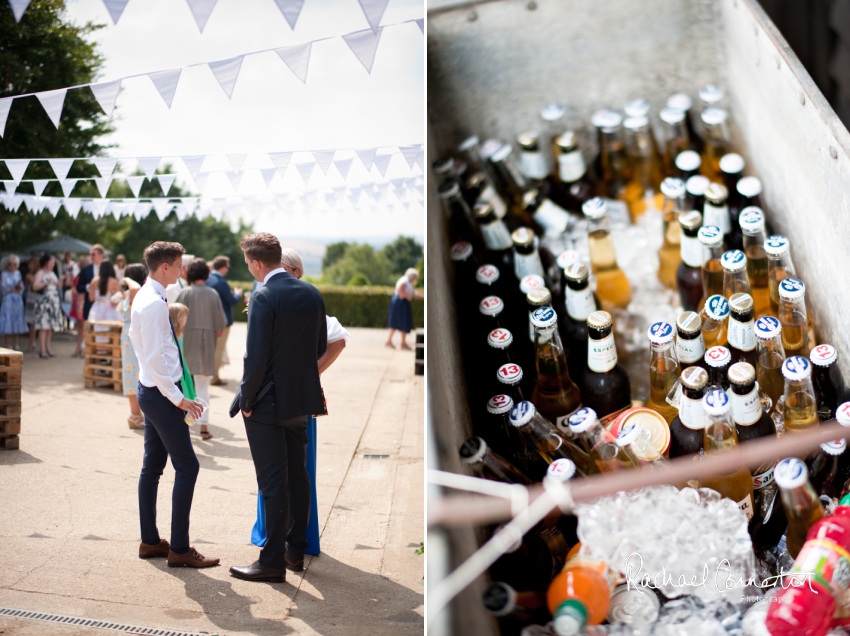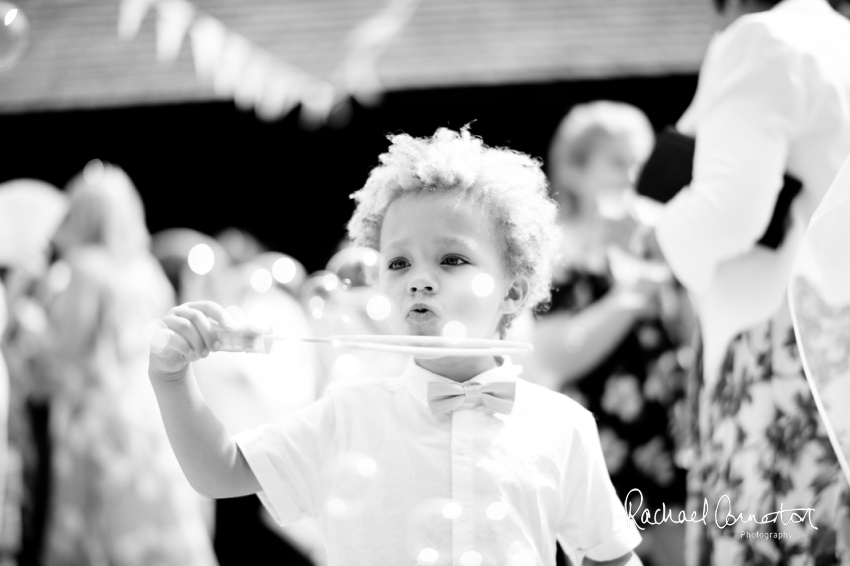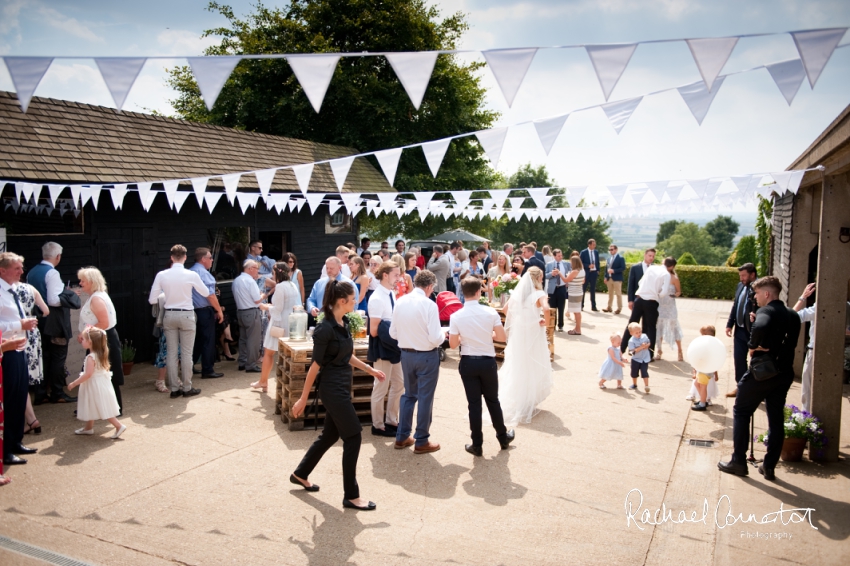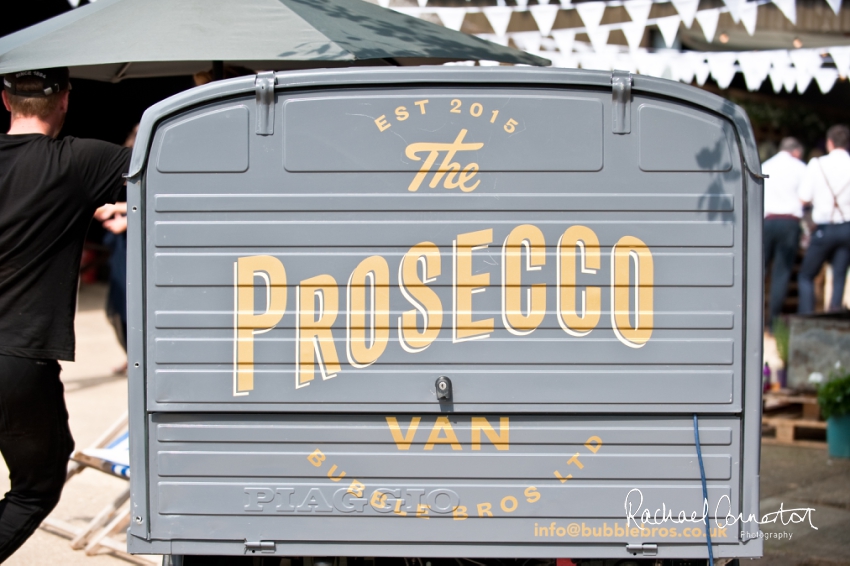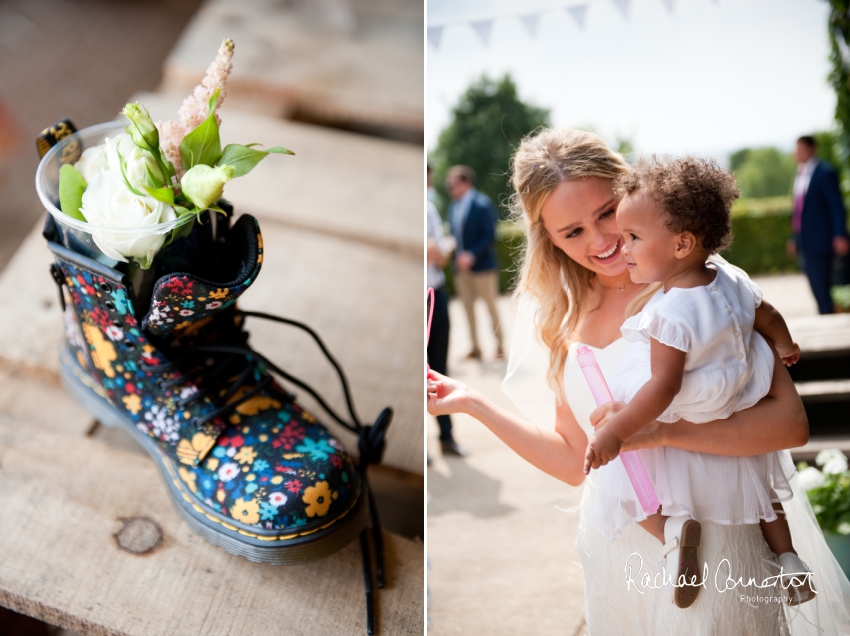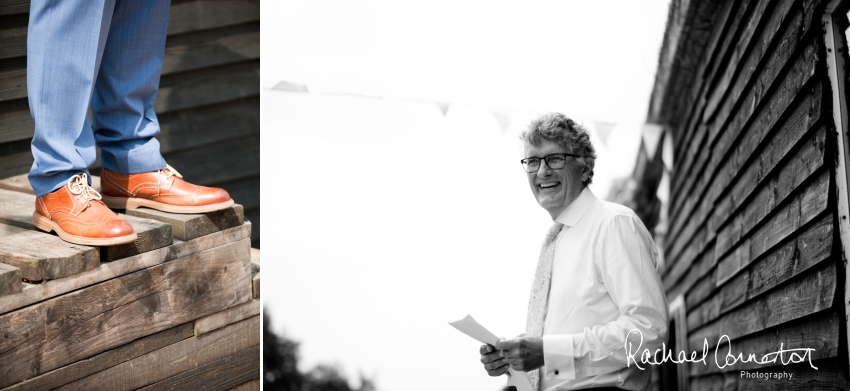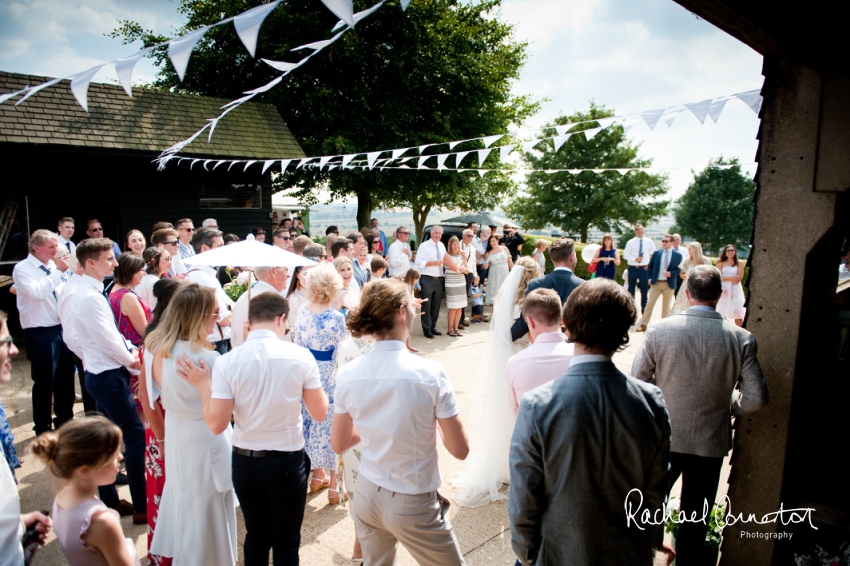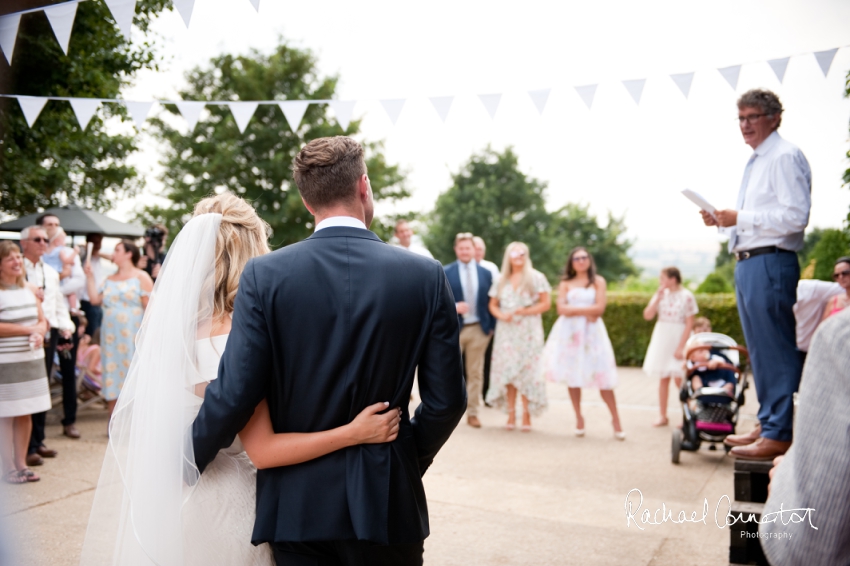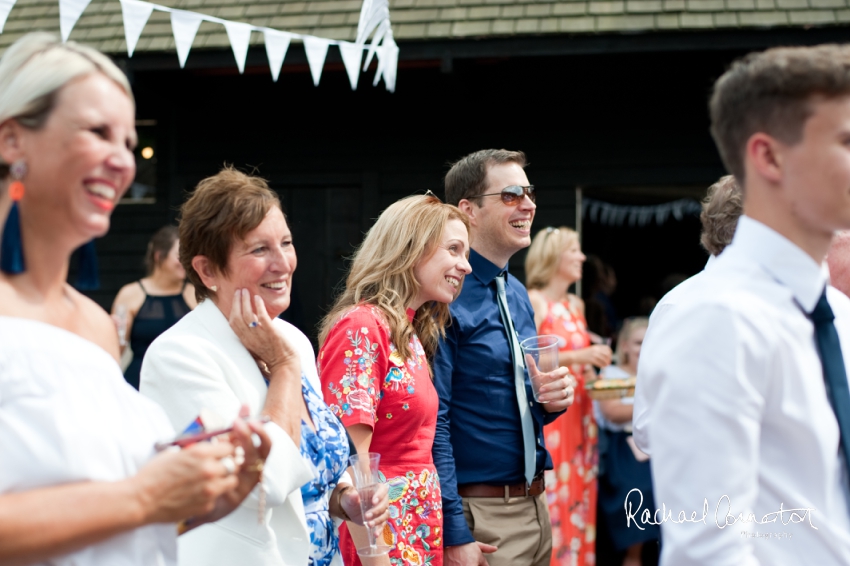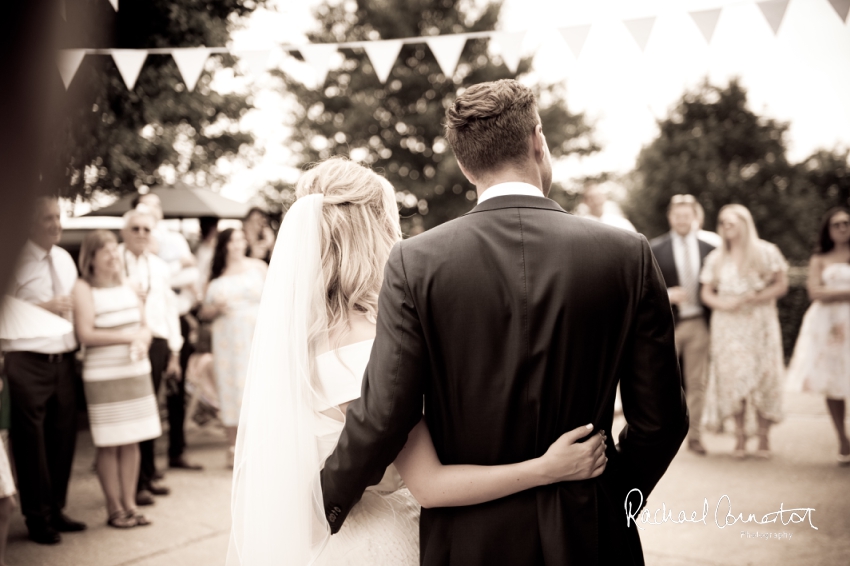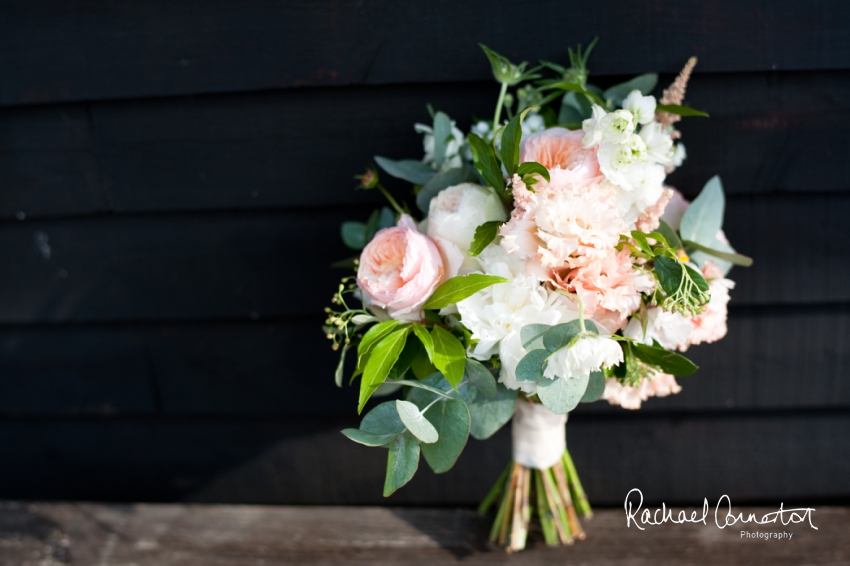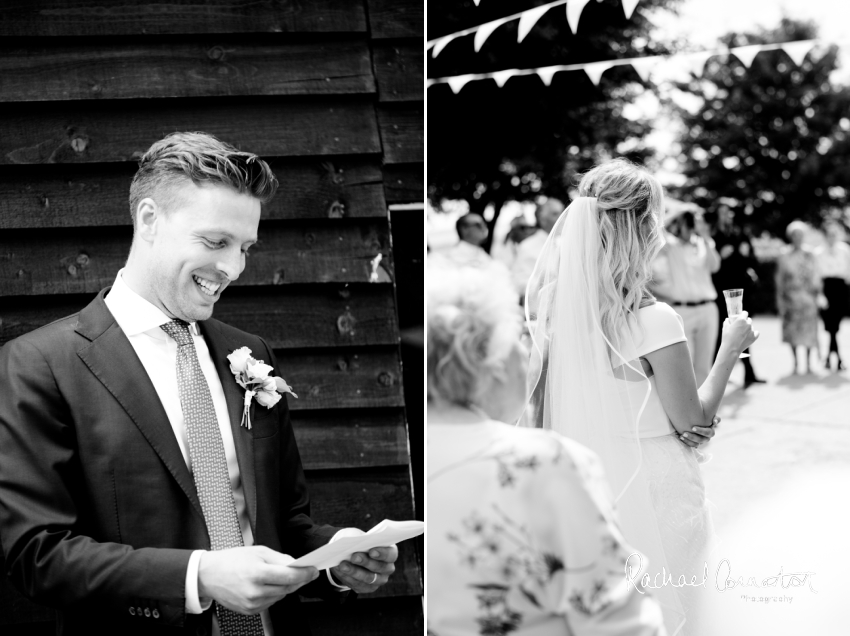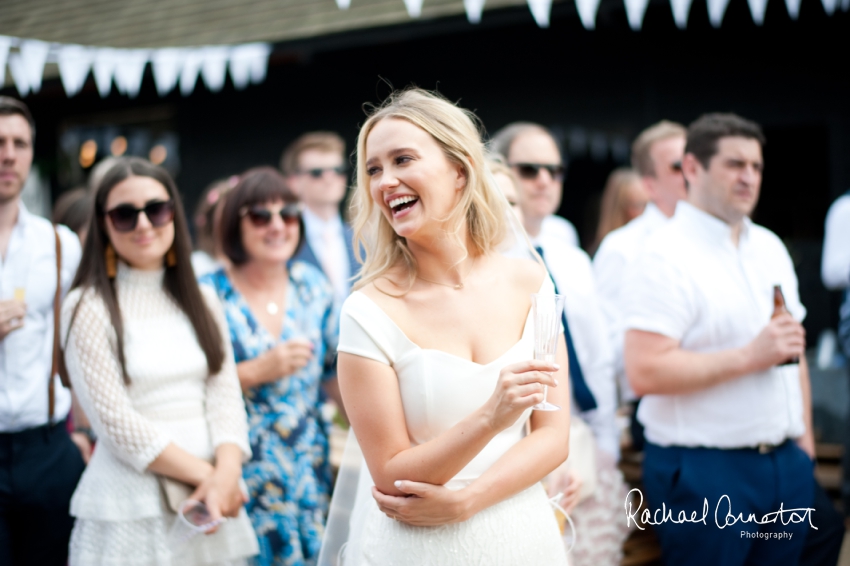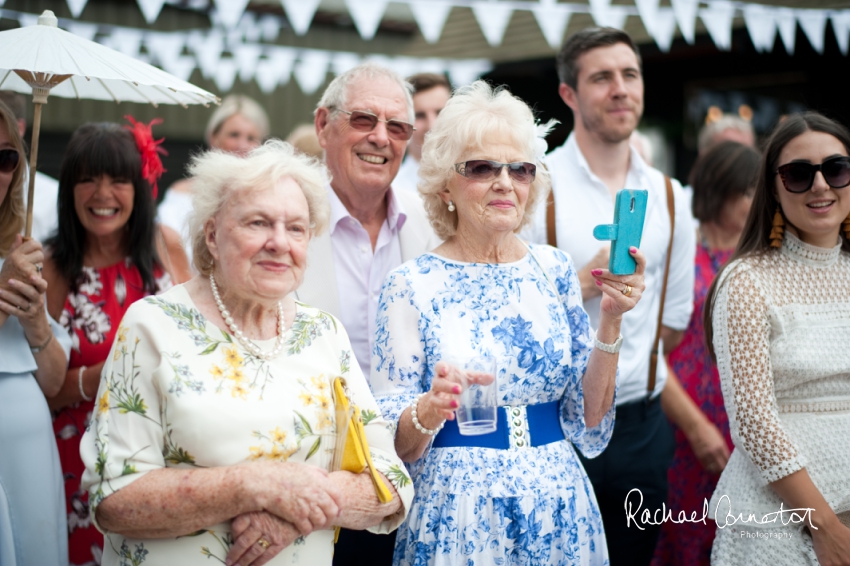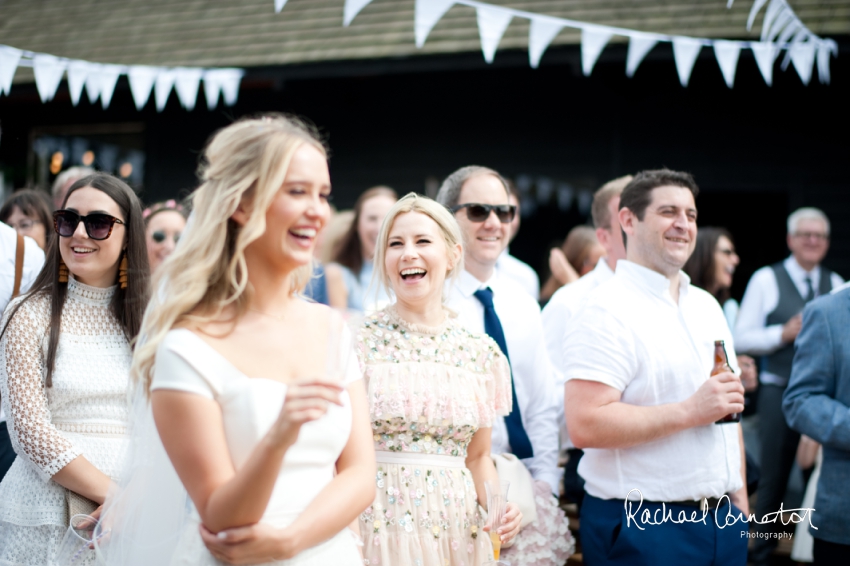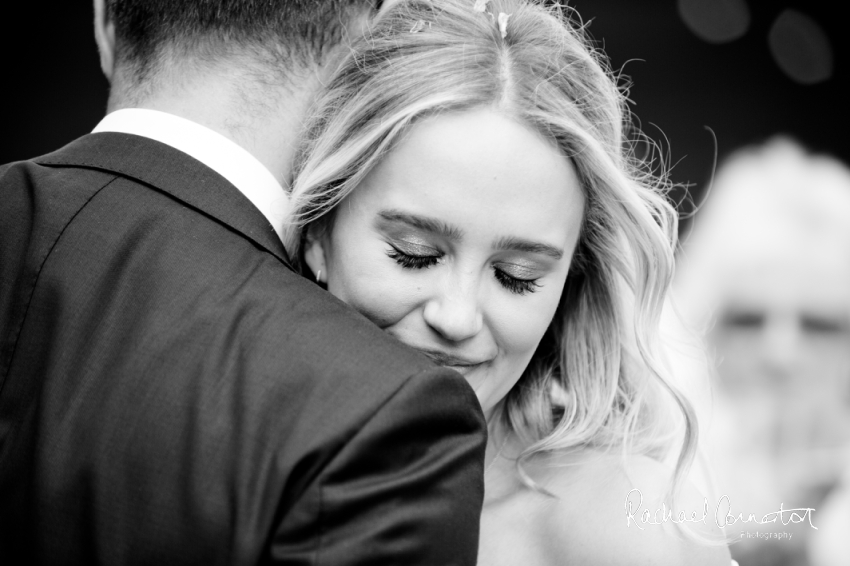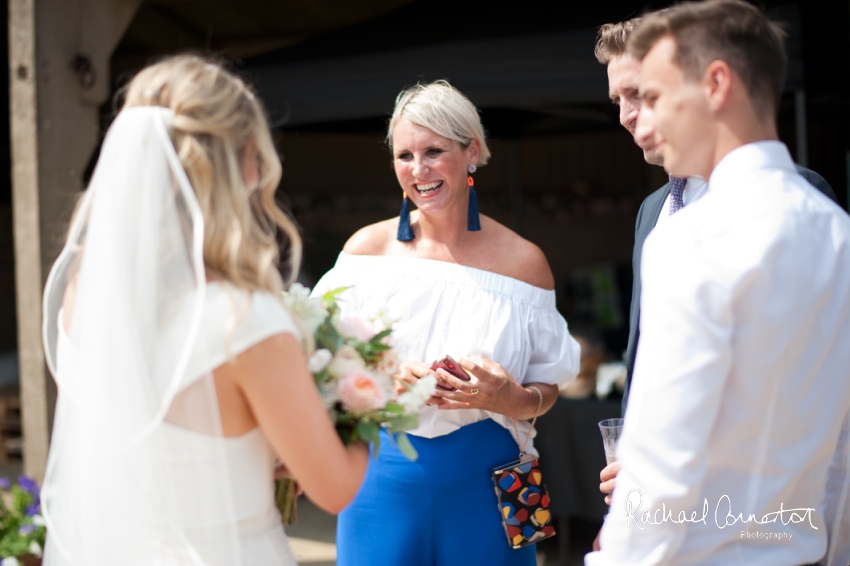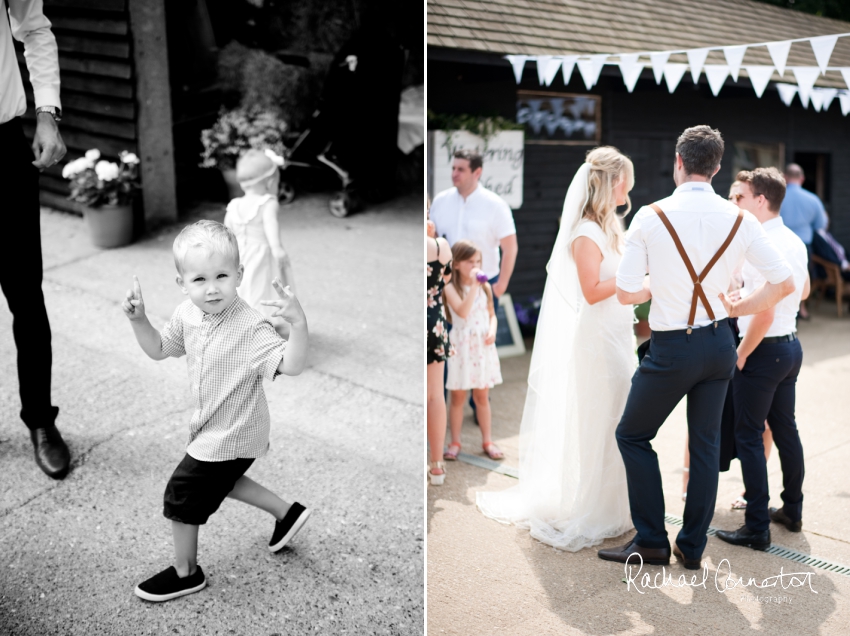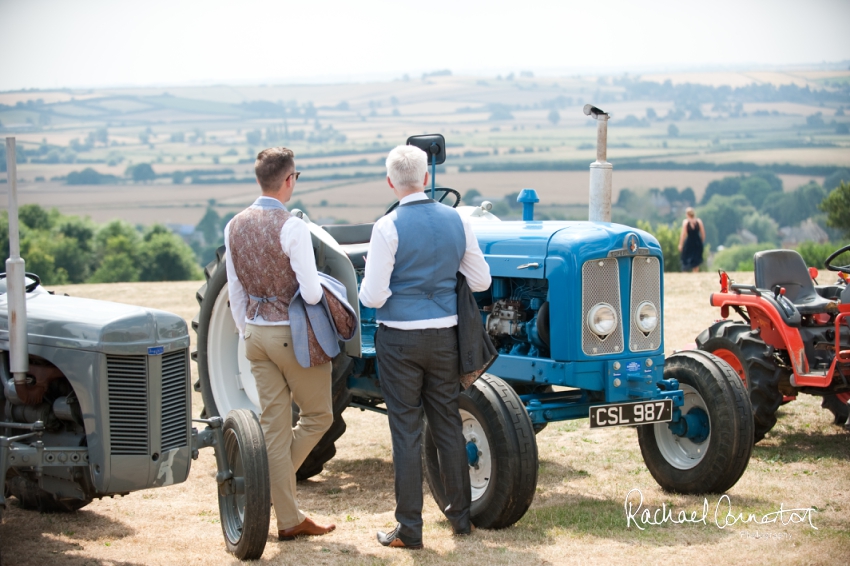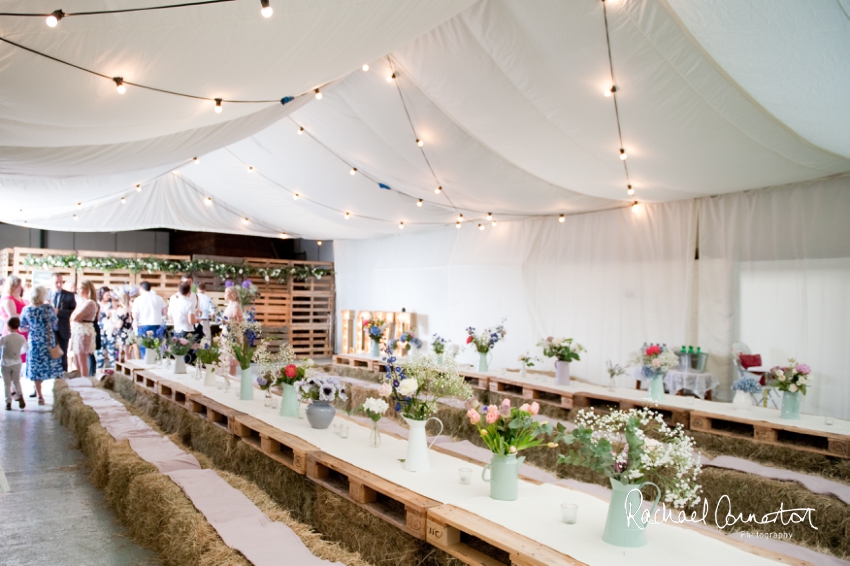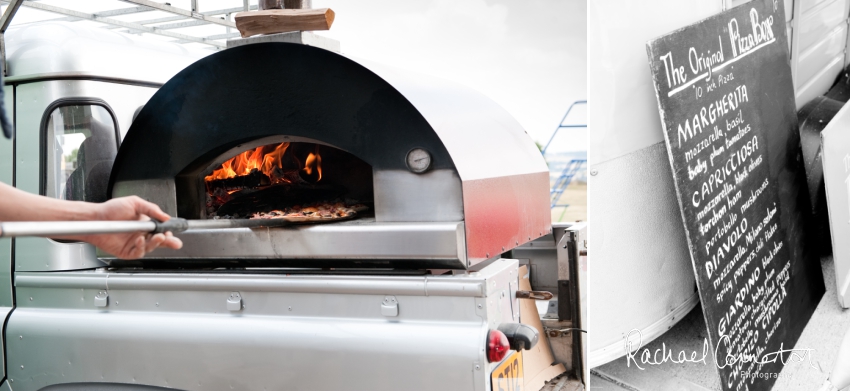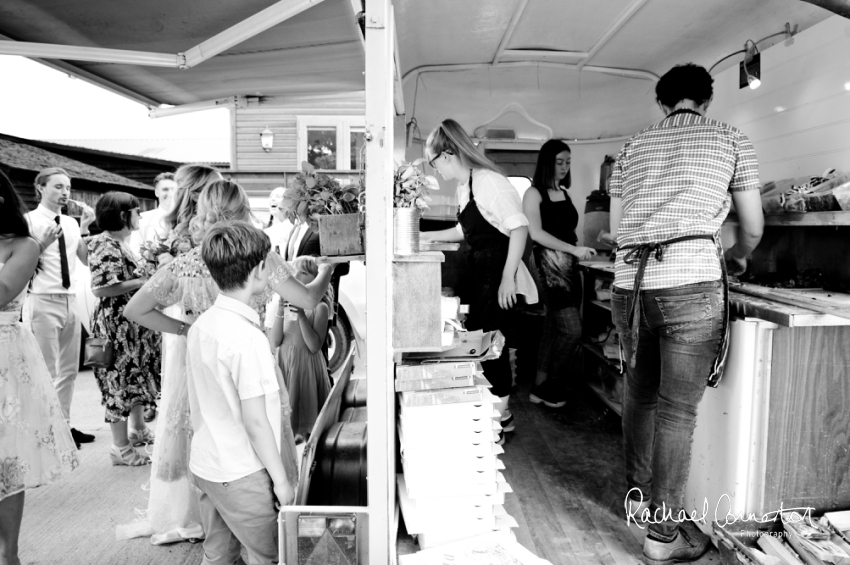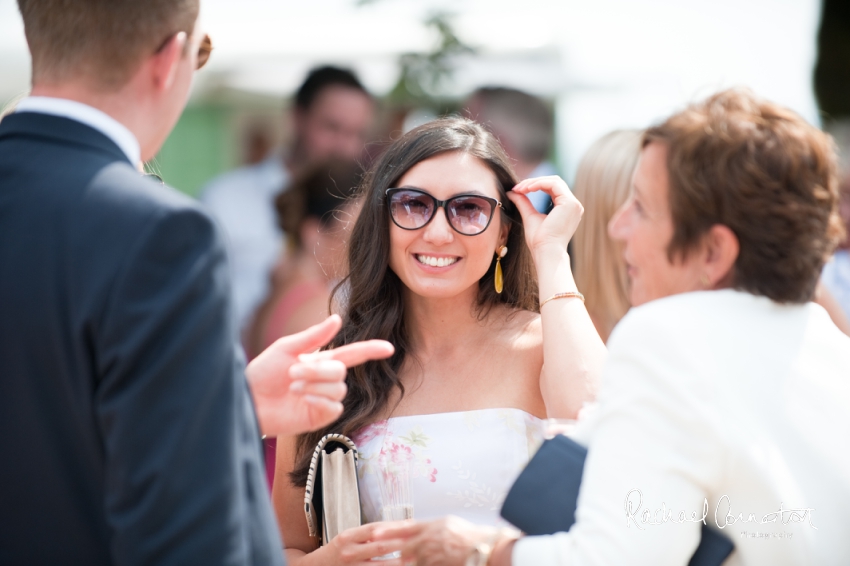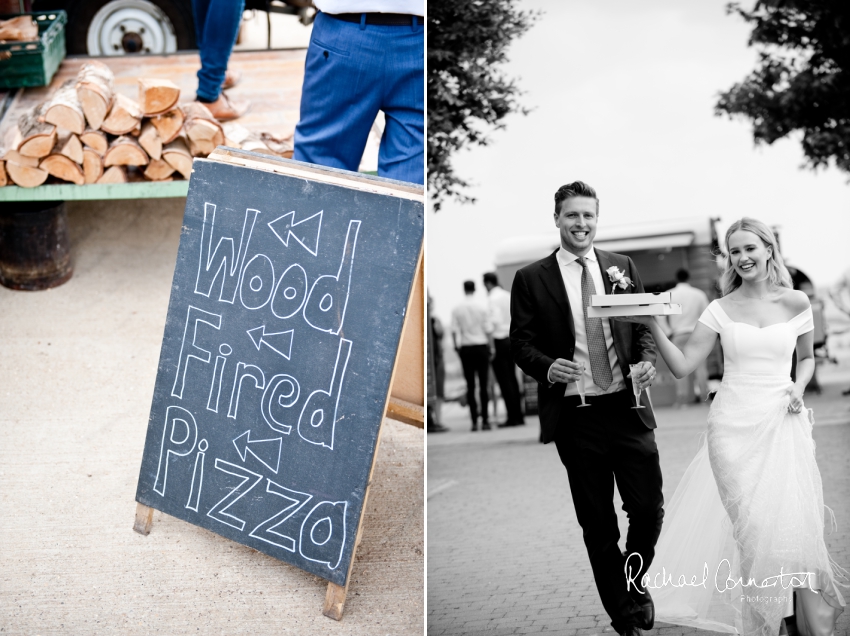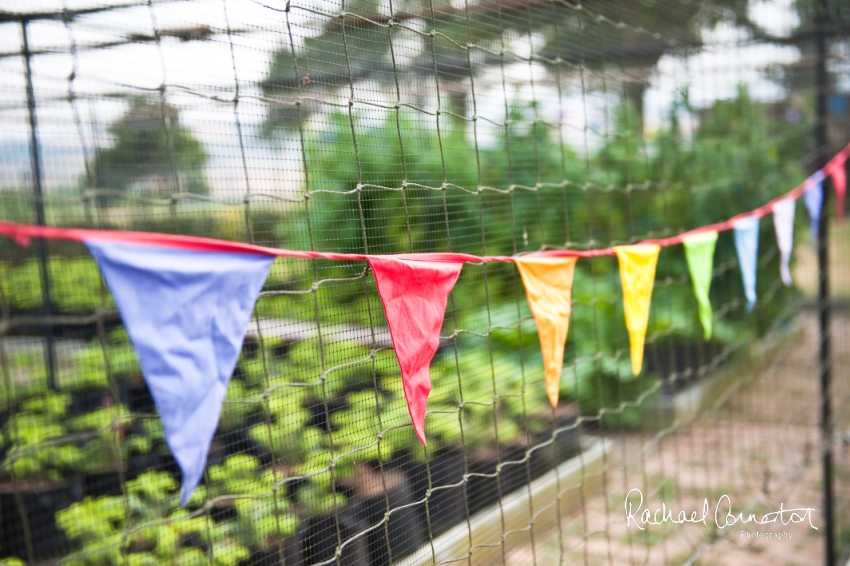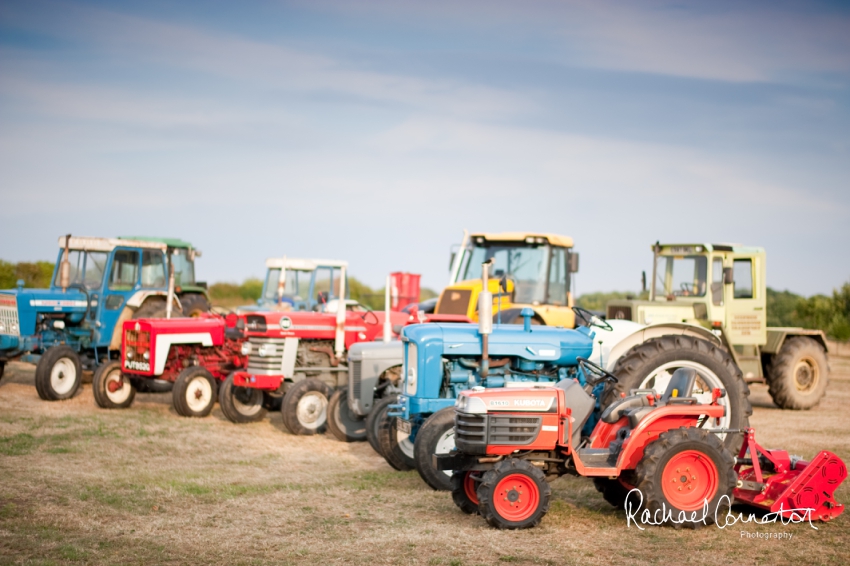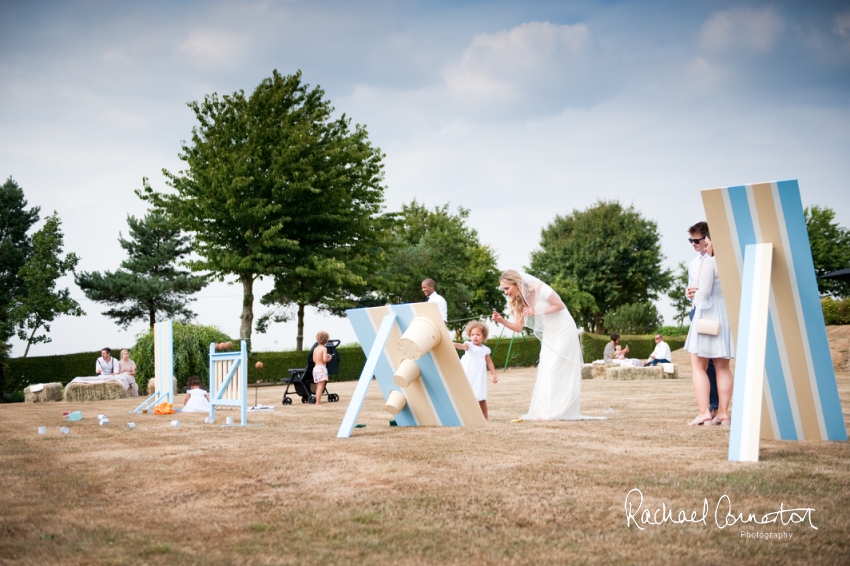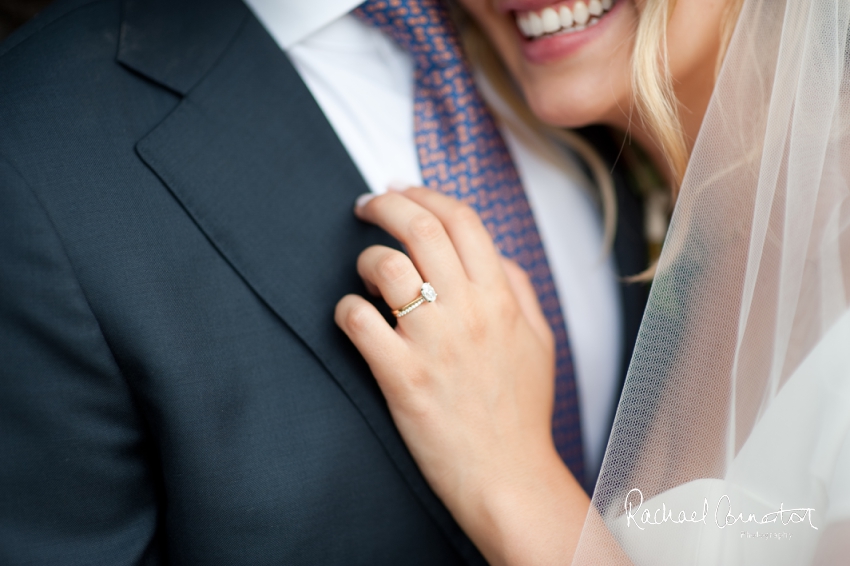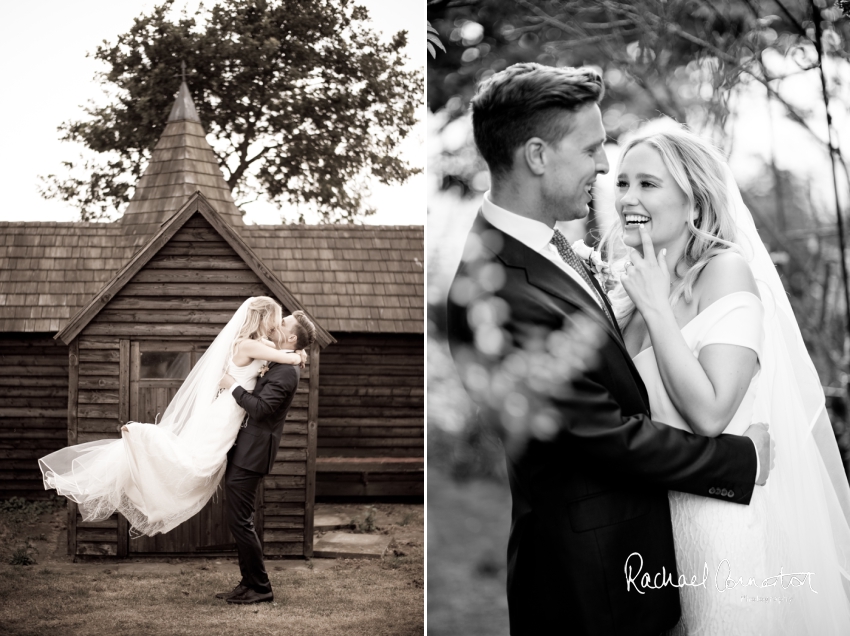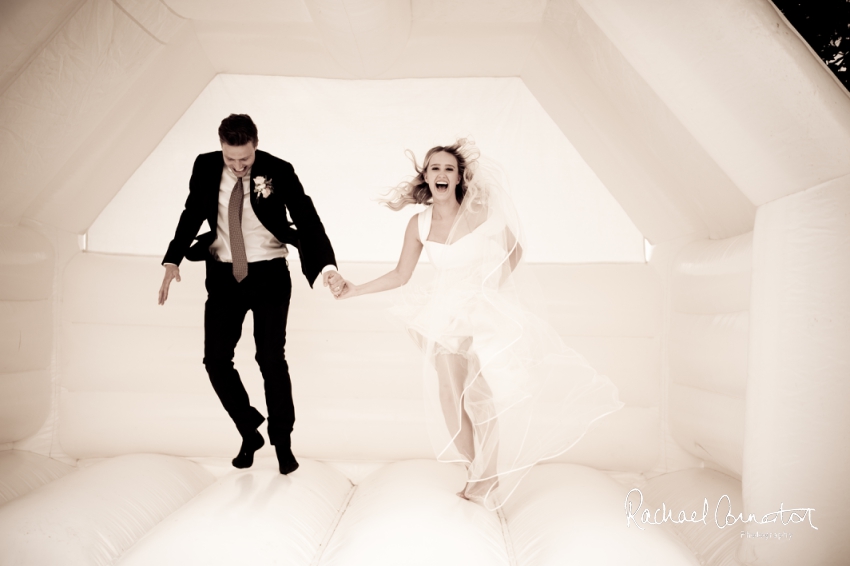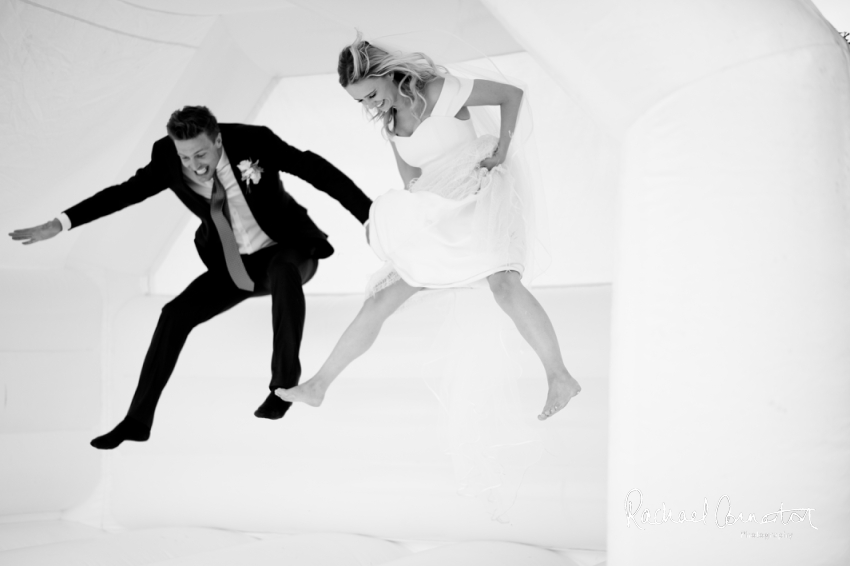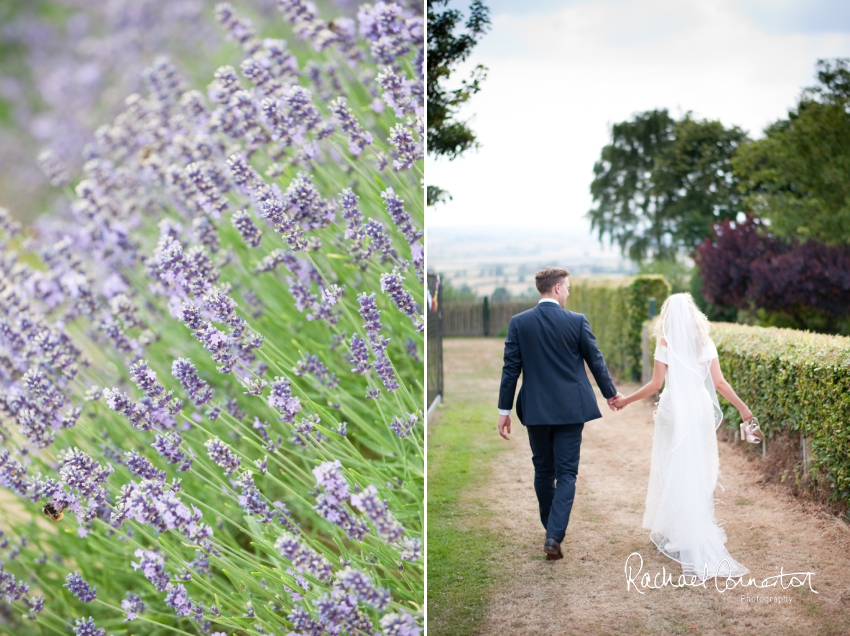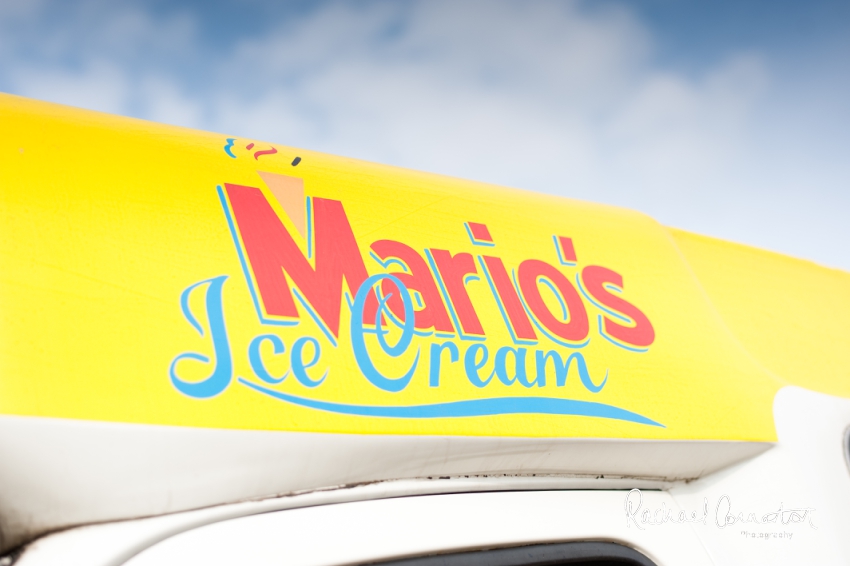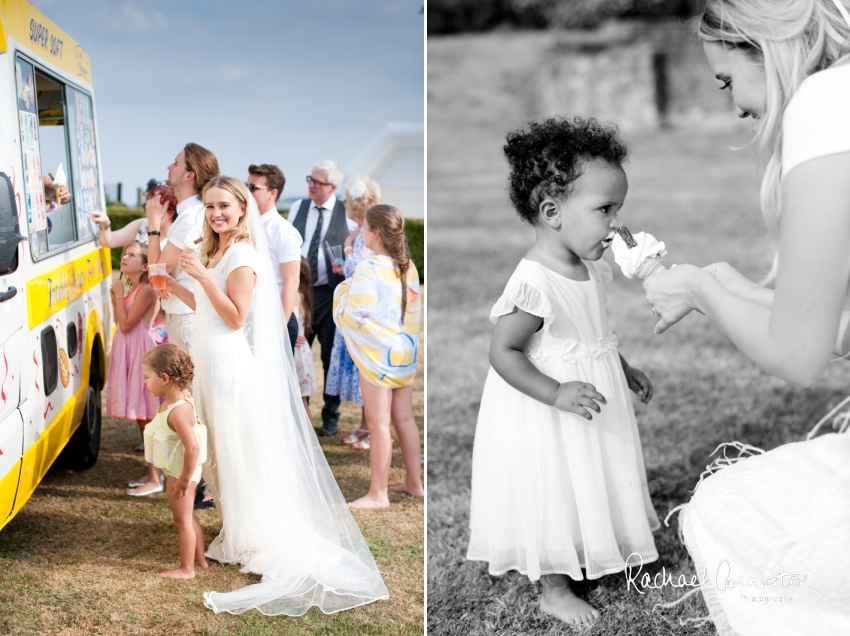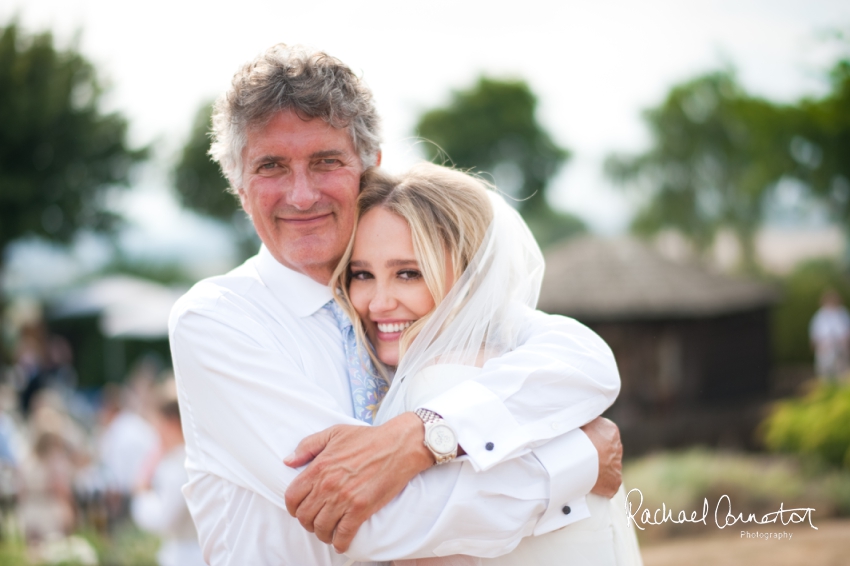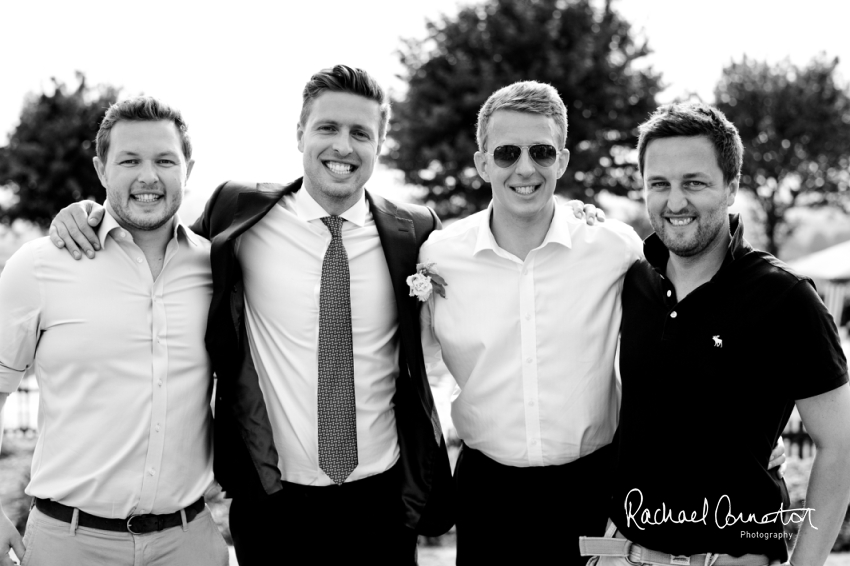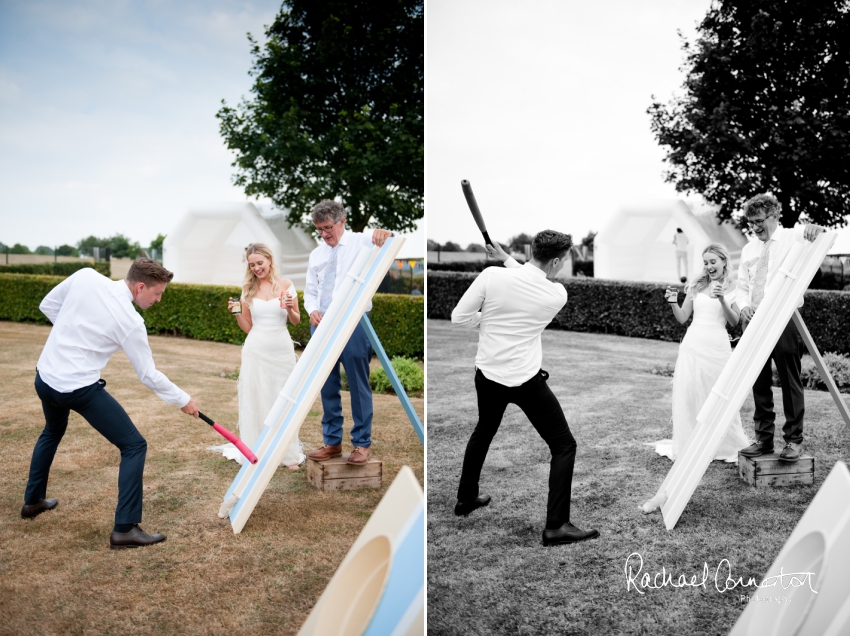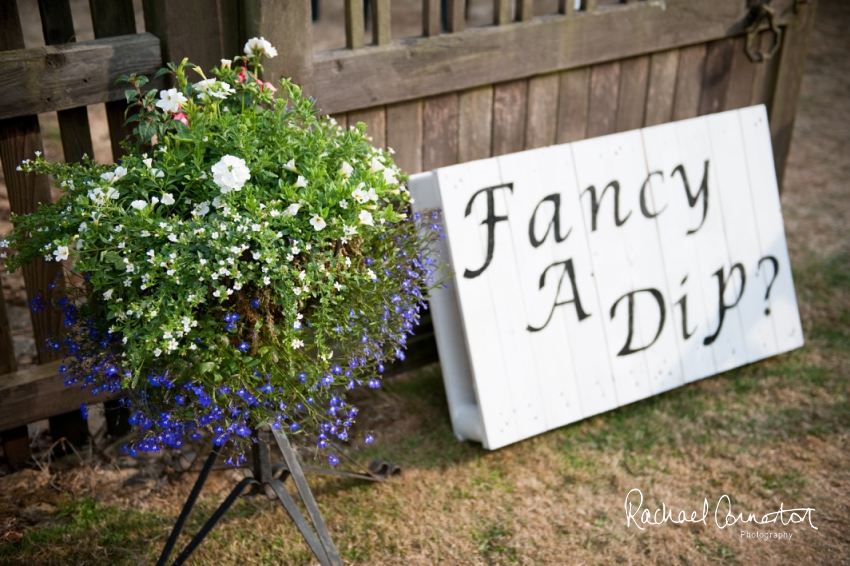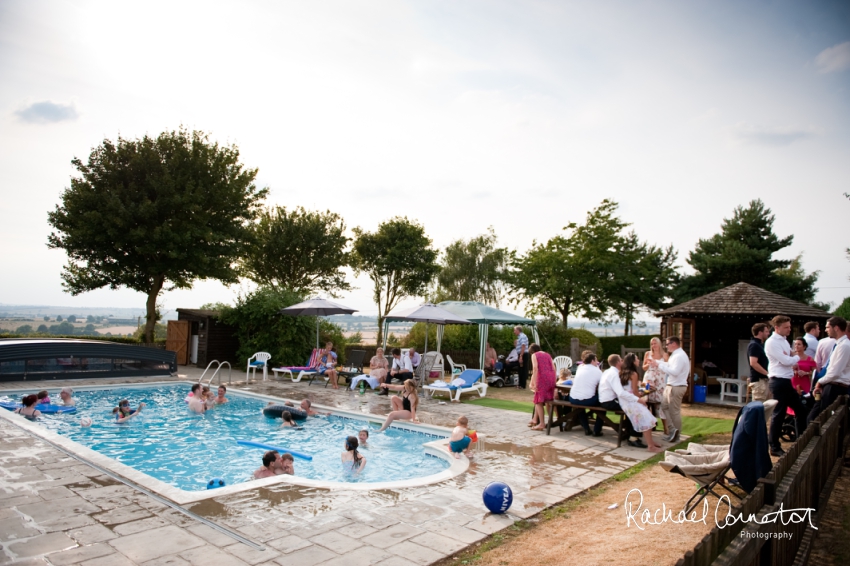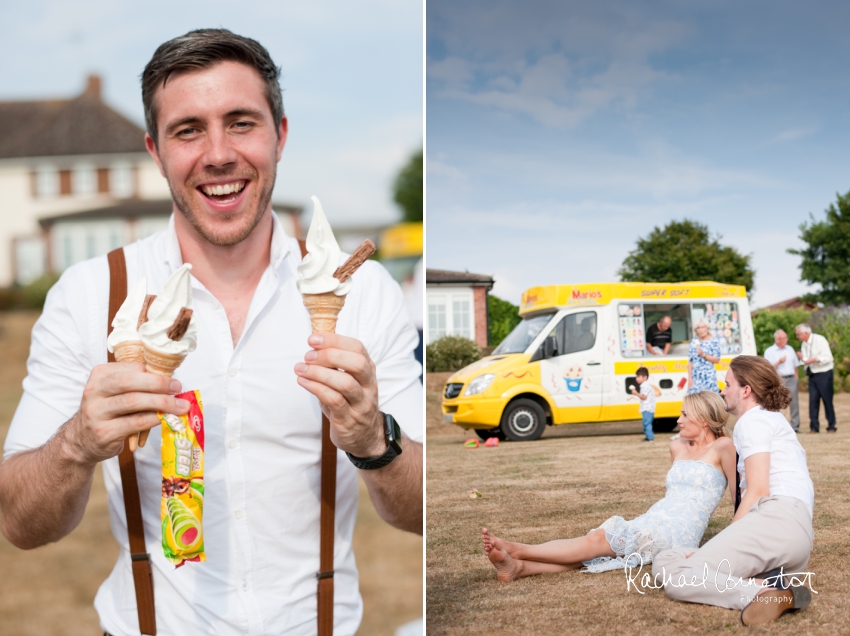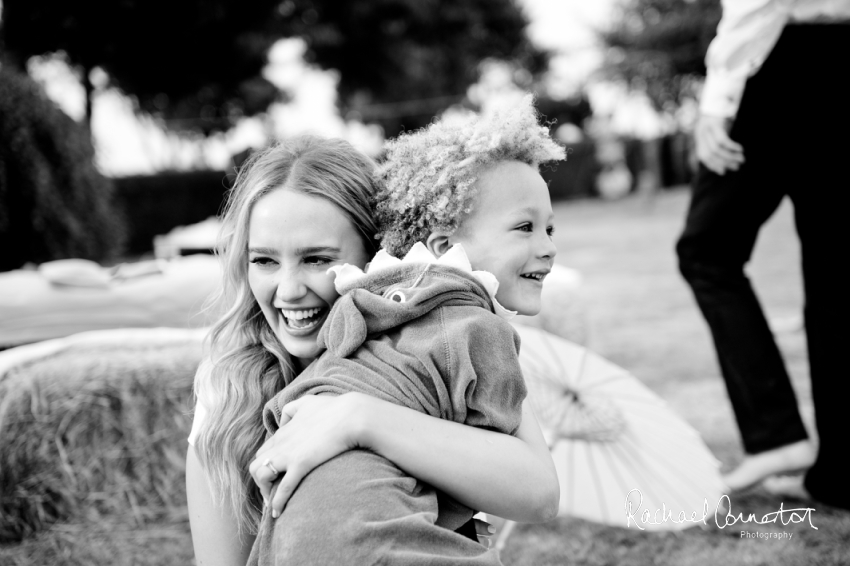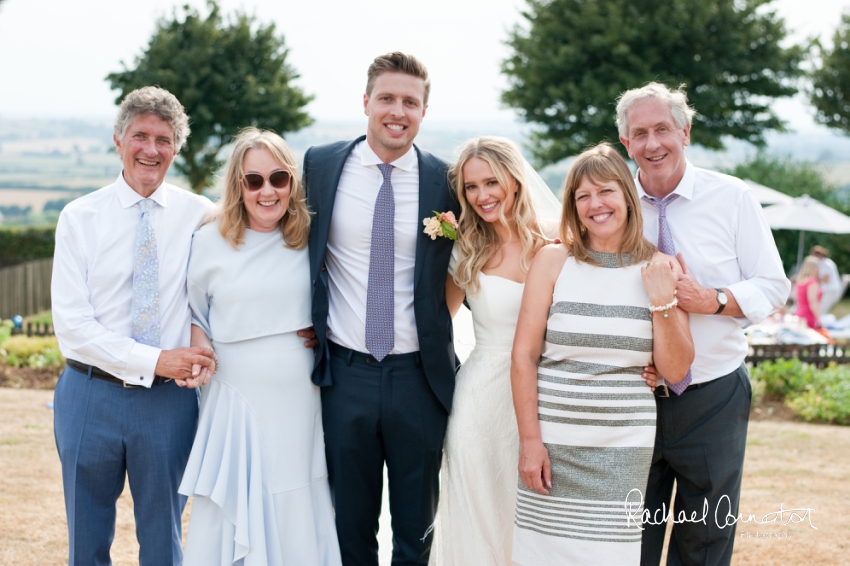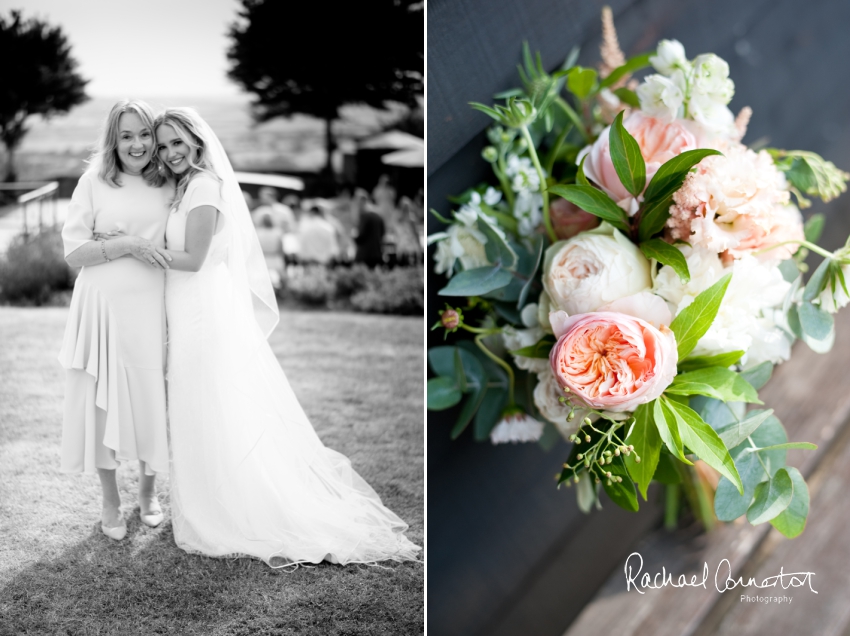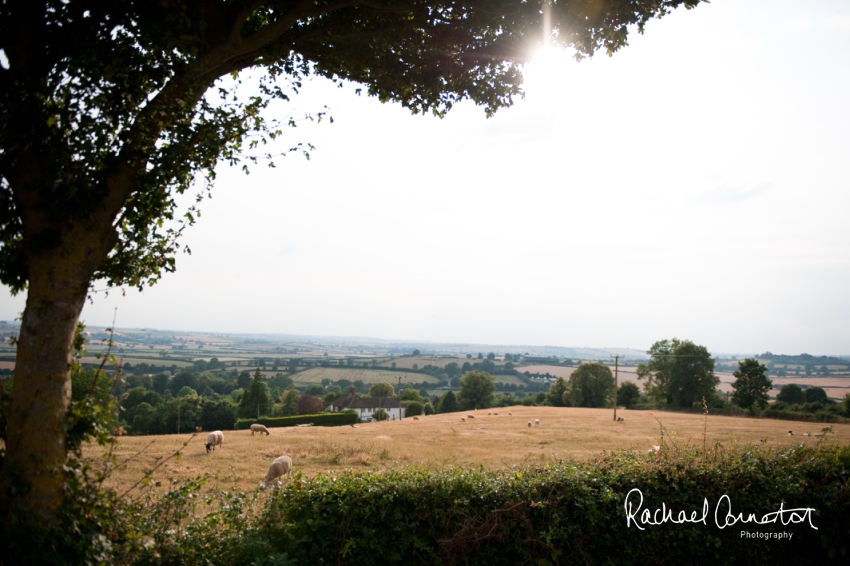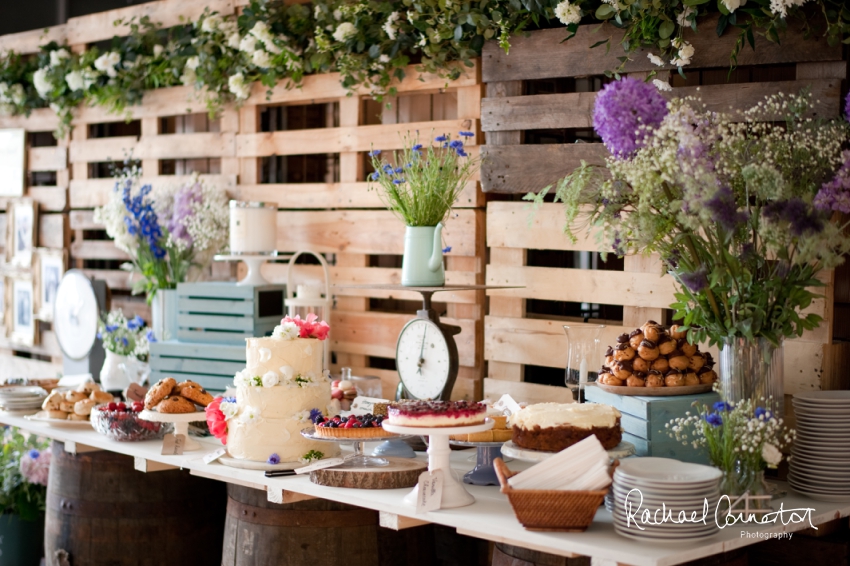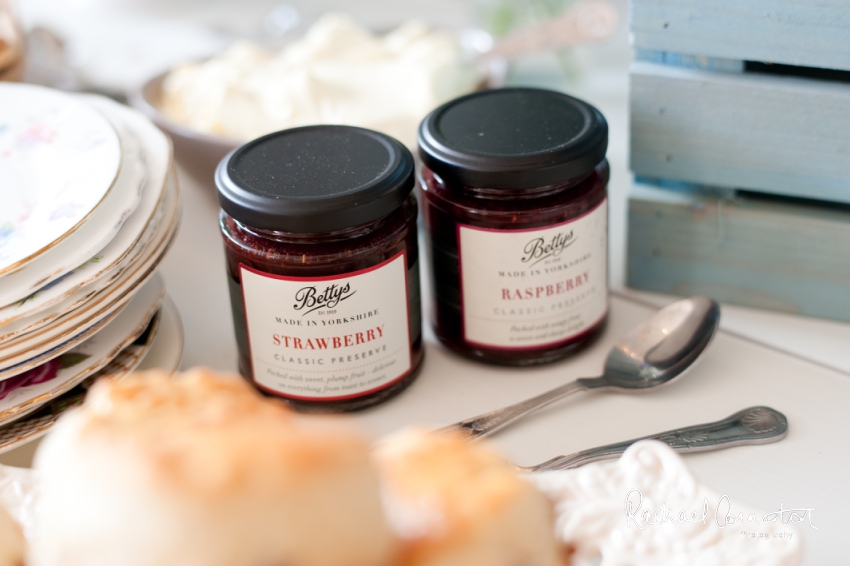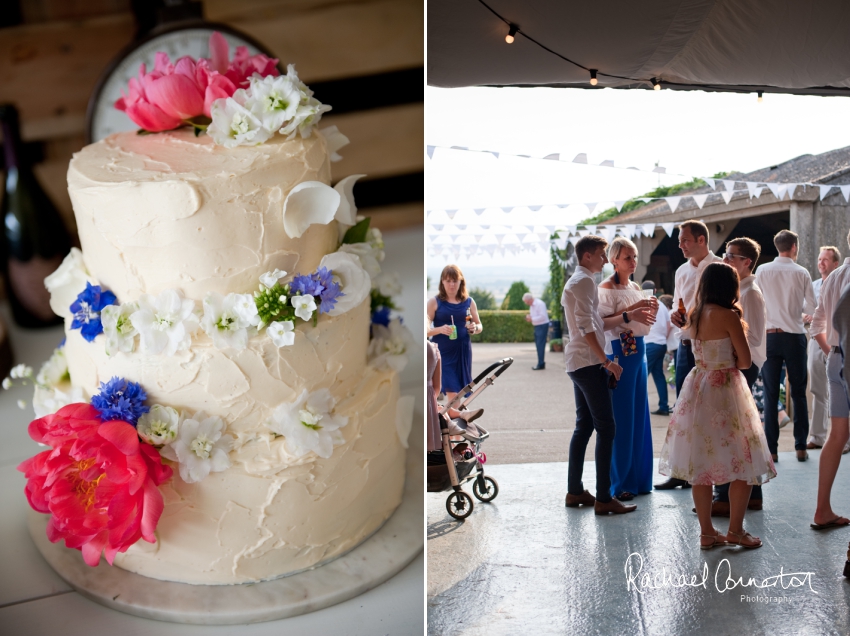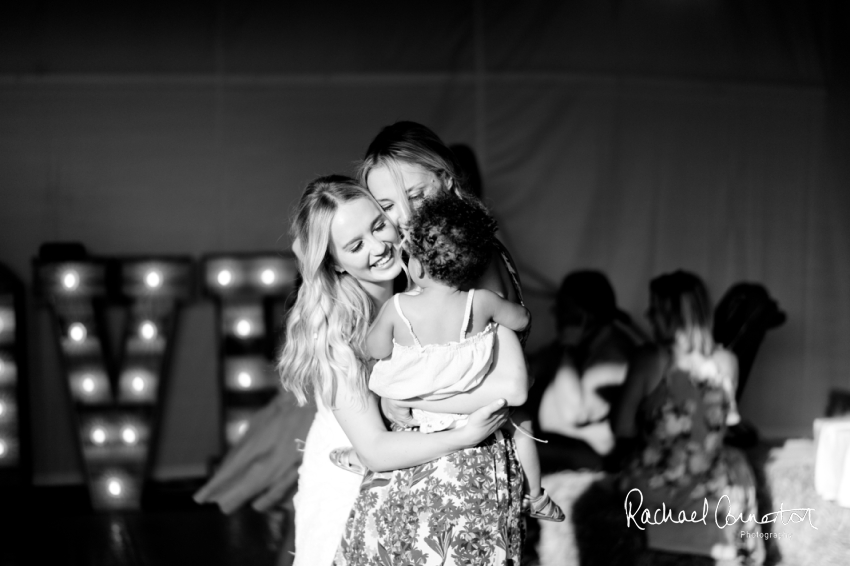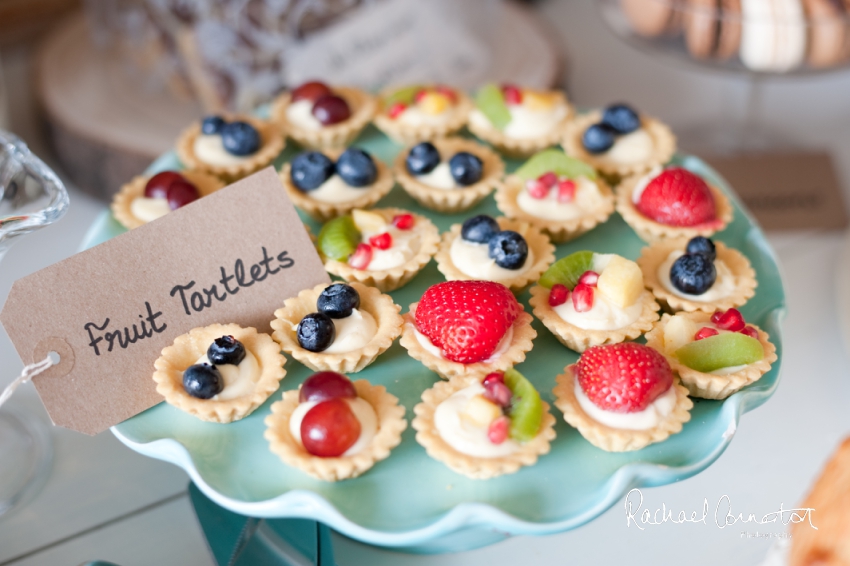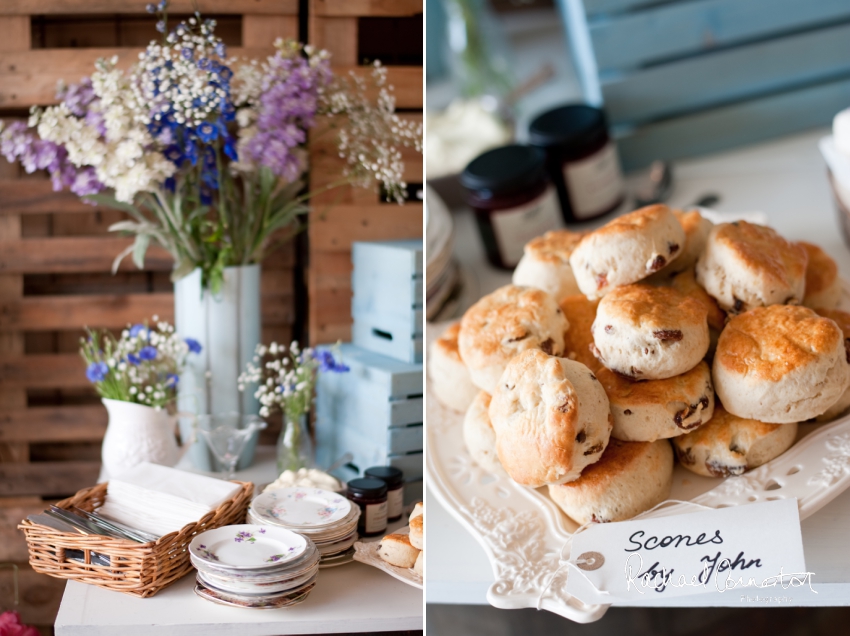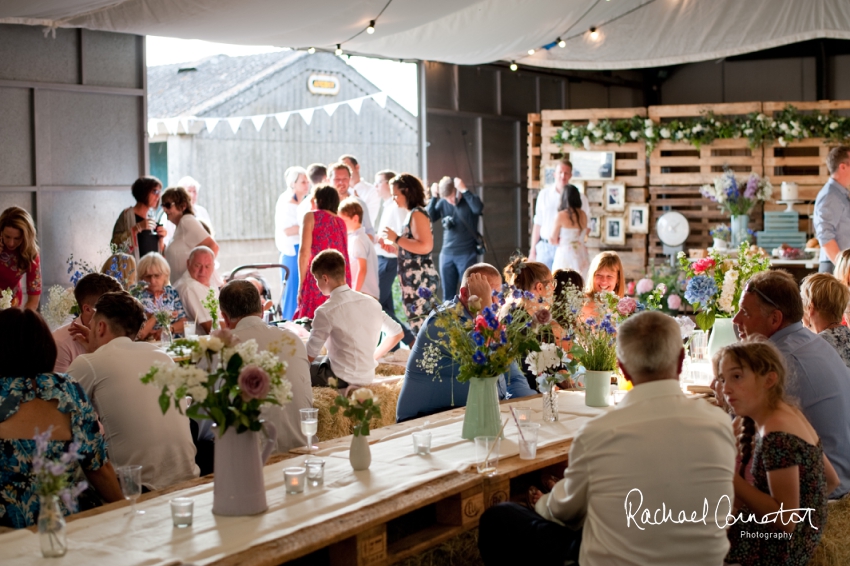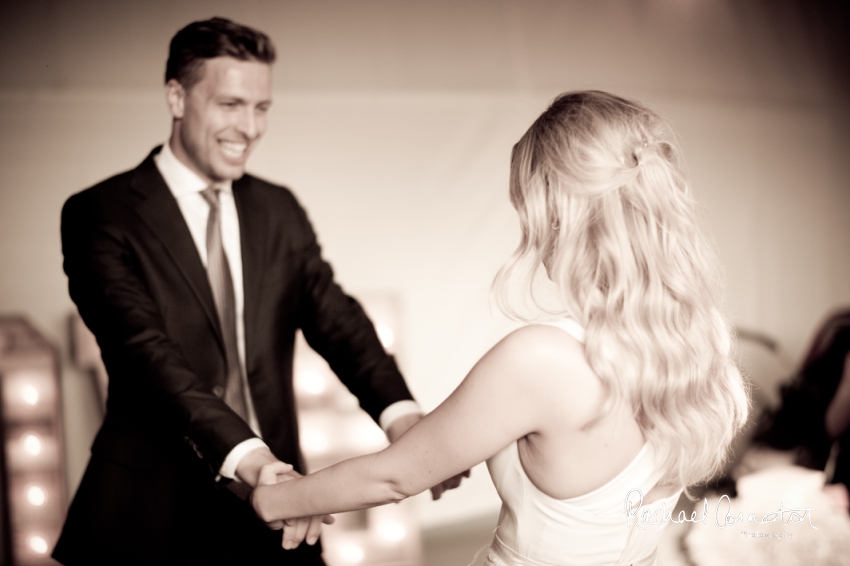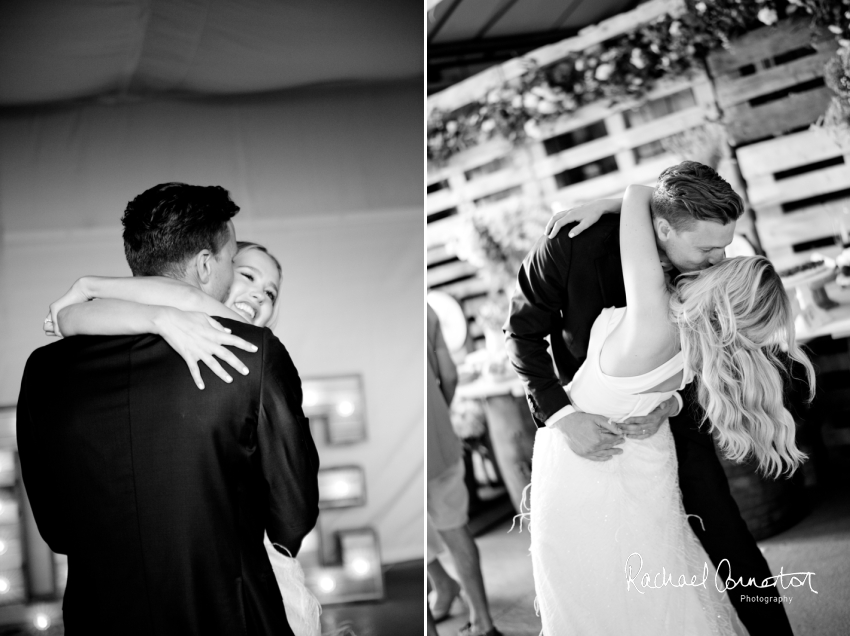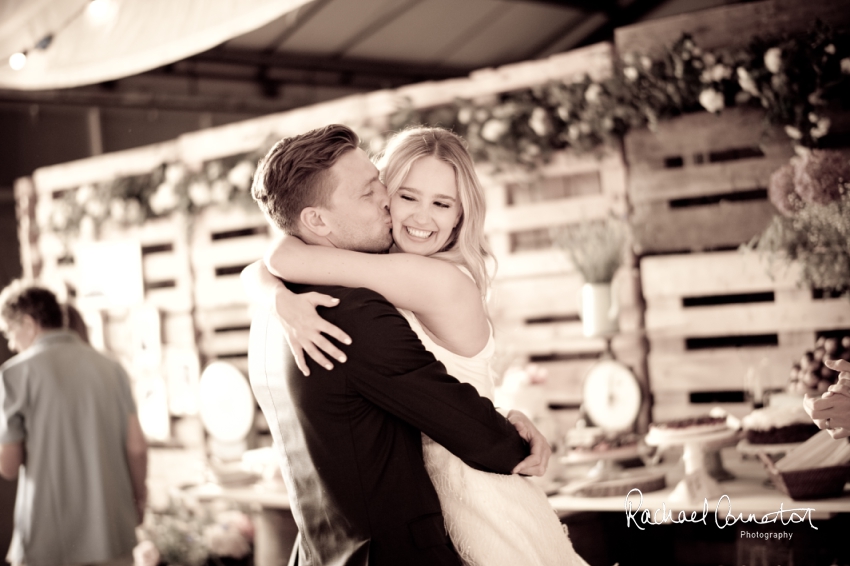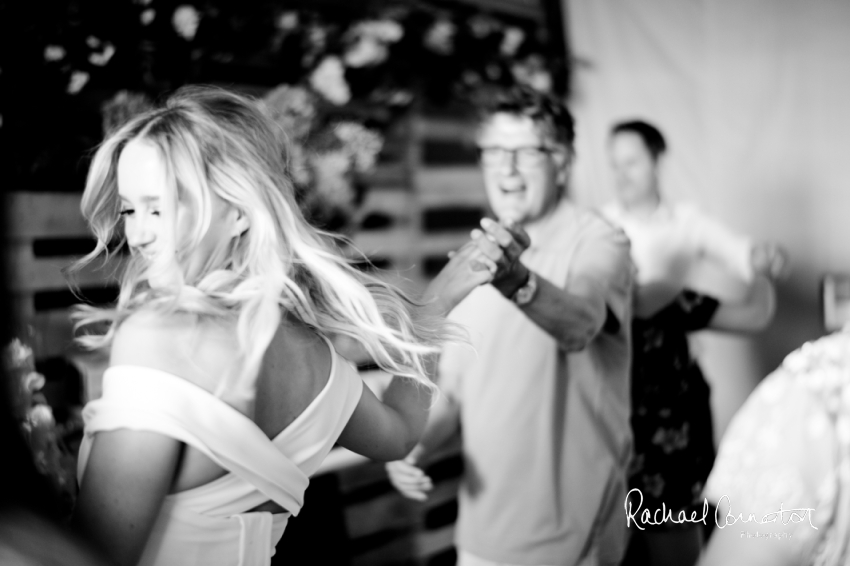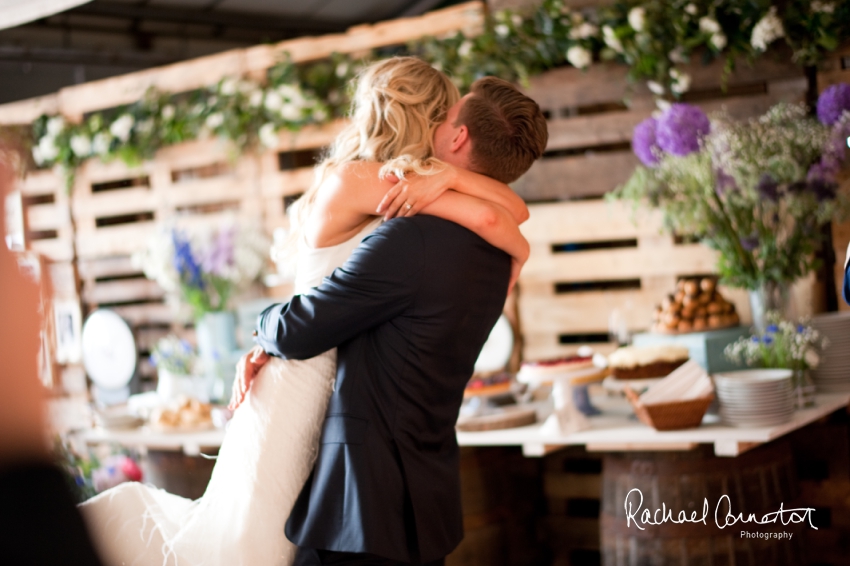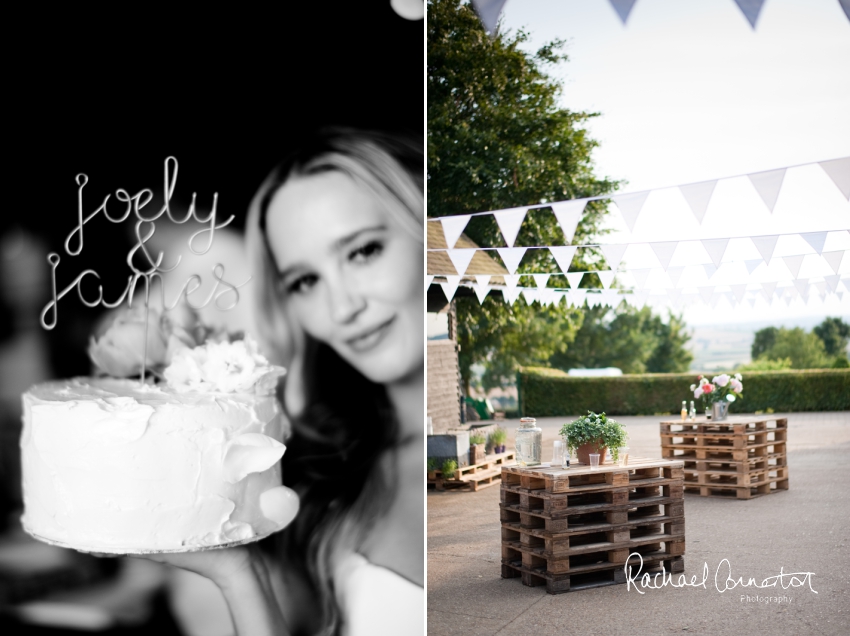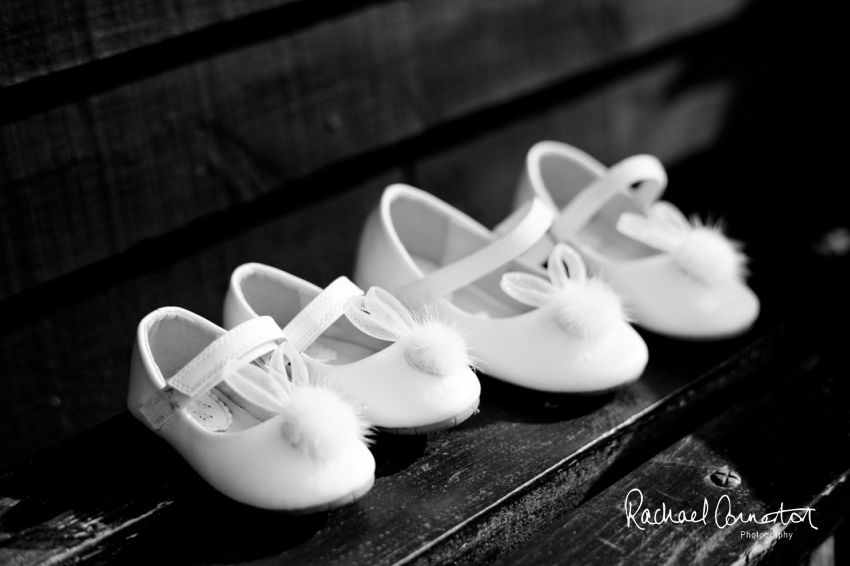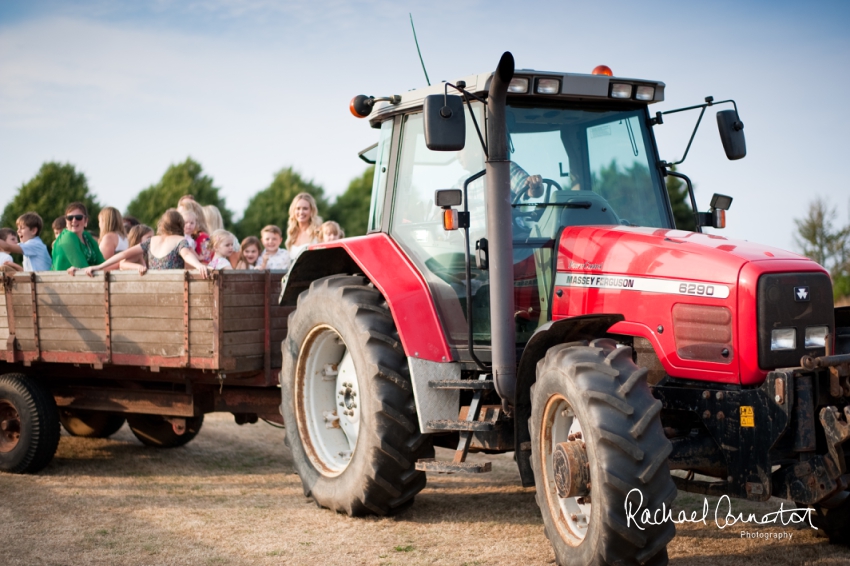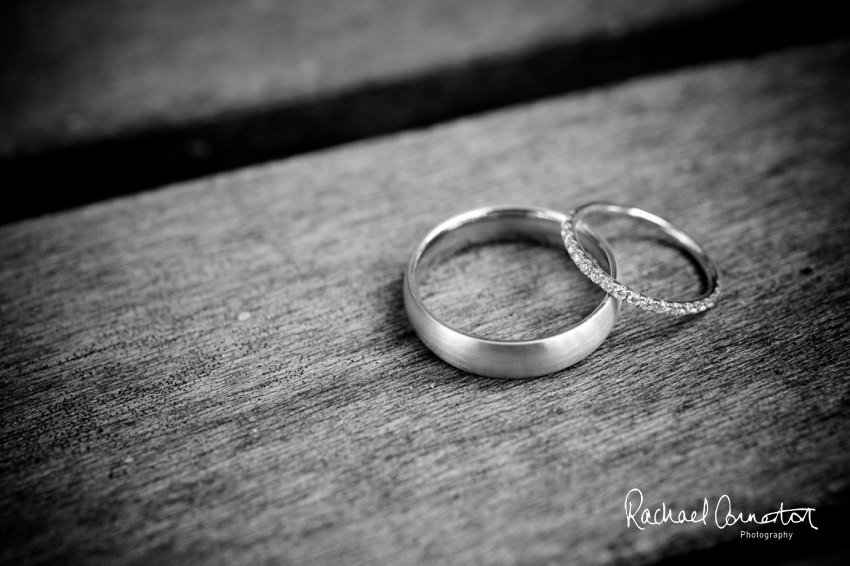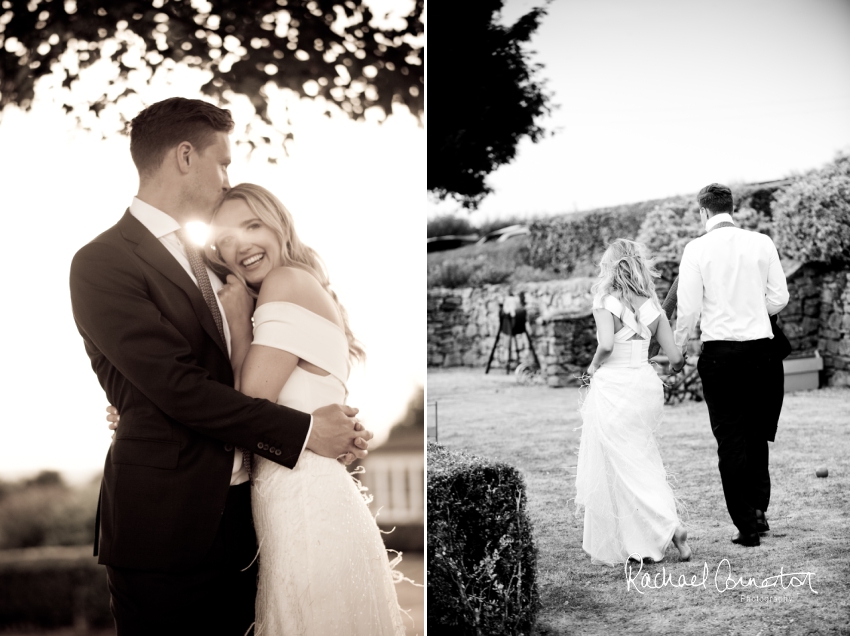 But, despite all of the gorgeously rustic details, the thing that Ian and I remember the most from that amazing day in the sunshine, was how Joely and James were together; just so naturally and beautifully 'together'. From the pure emotion of the ceremony, to the fun on the bouncy castle (which had us all in stitches), to the way they moved fluidly together on the dance-floor, this Mr and Mrs were so evidently supposed to be together.
As you may have guessed, Ian and I would have quite happily stayed for the weekend– thank you lovely James and Joely for being such a complete dream to photograph!