Joanna & David - Family lifestyle shoot
I knew within minutes of arriving on this beautiful family lifestyle shoot that I was going to have a LOT of fun....I was greeted at the door by two gorgeous little, blonde-haired inquisitive boys and, within 10 minutes, they were (gently) scooting around the kitchen island, pushing each other on a lovely wooden push-along and posing beautifully for me!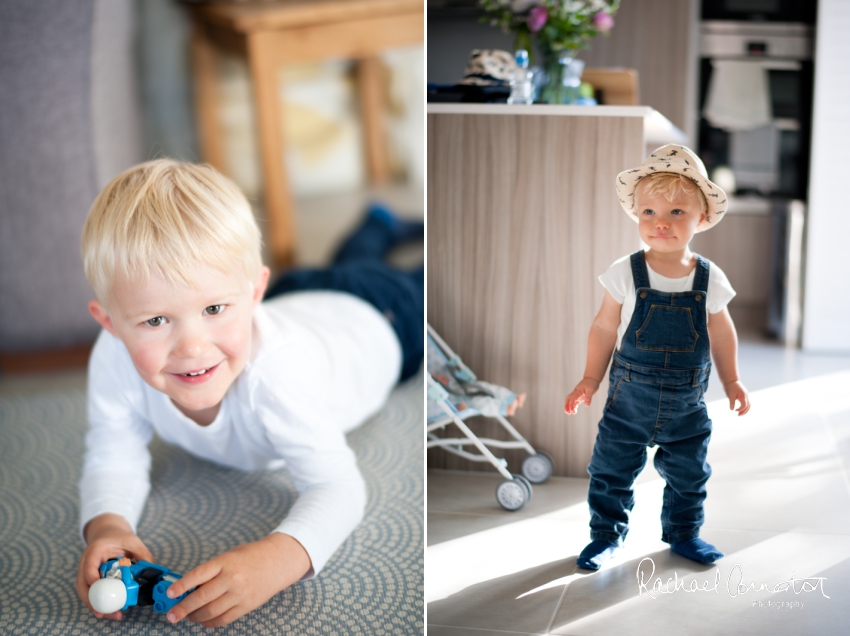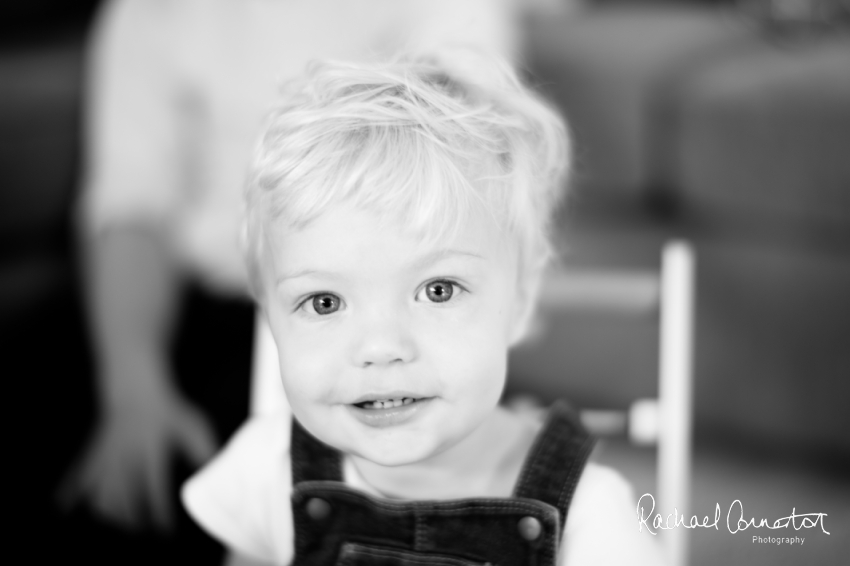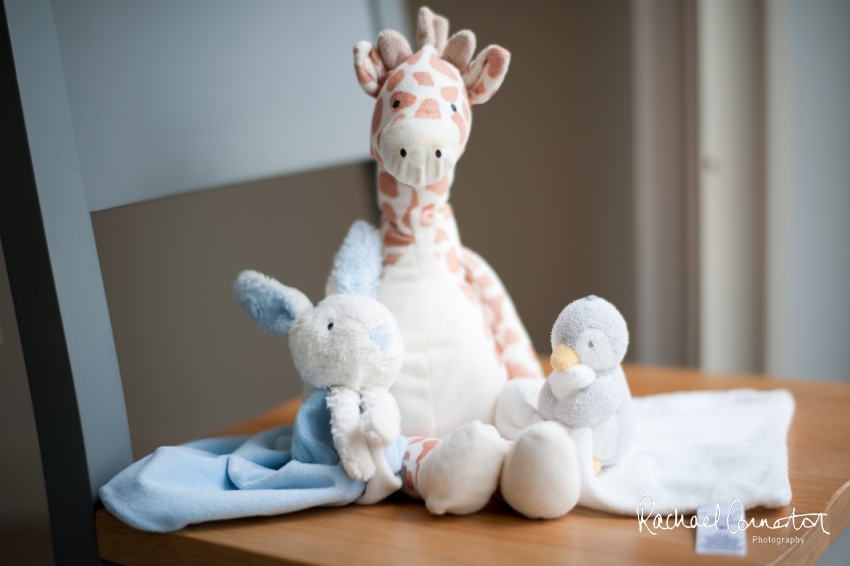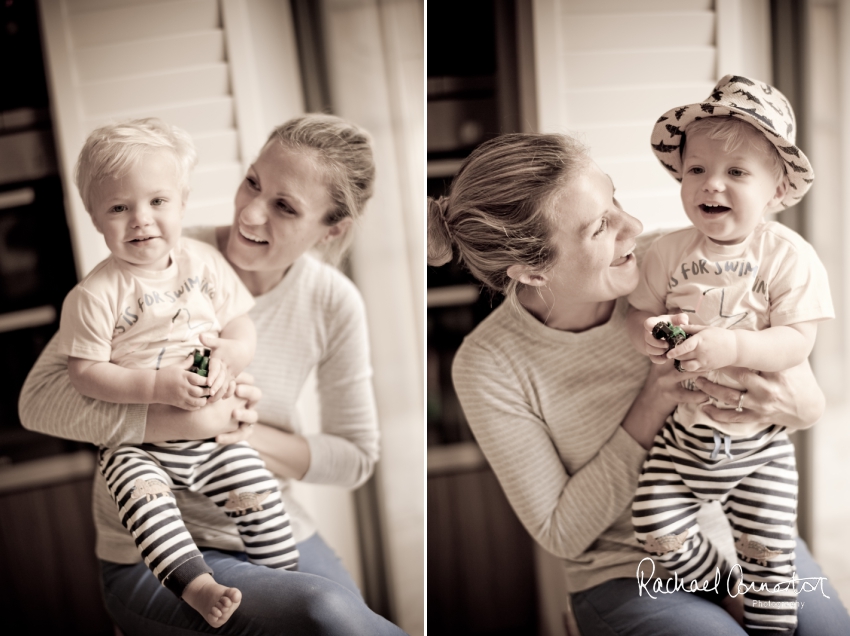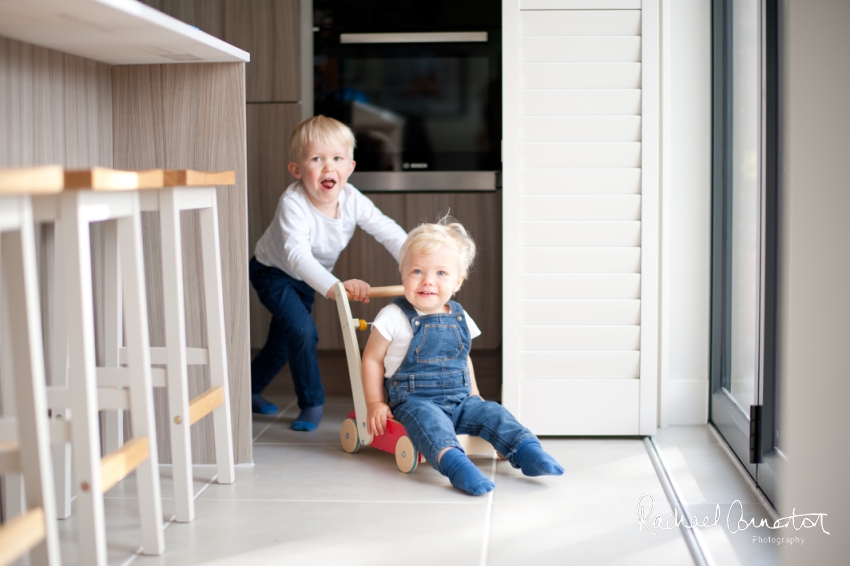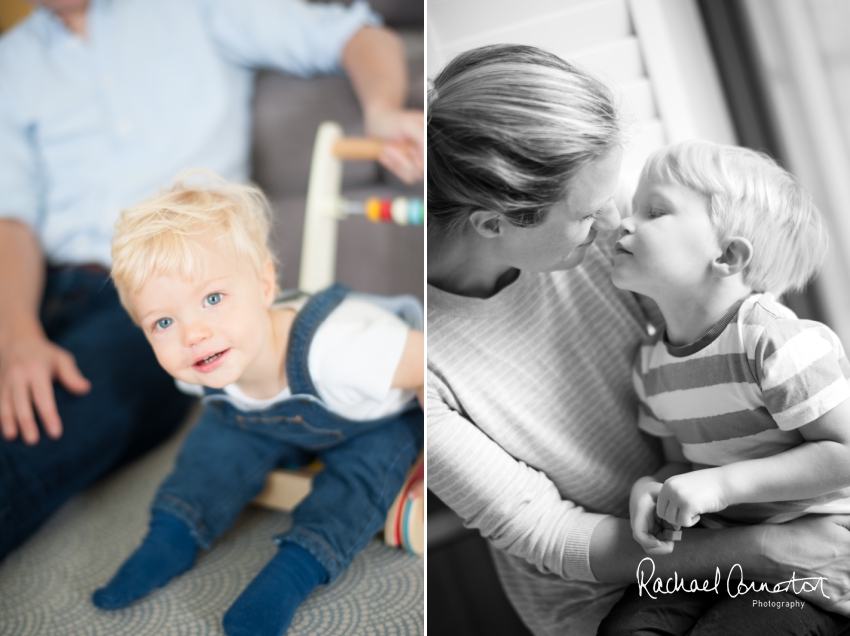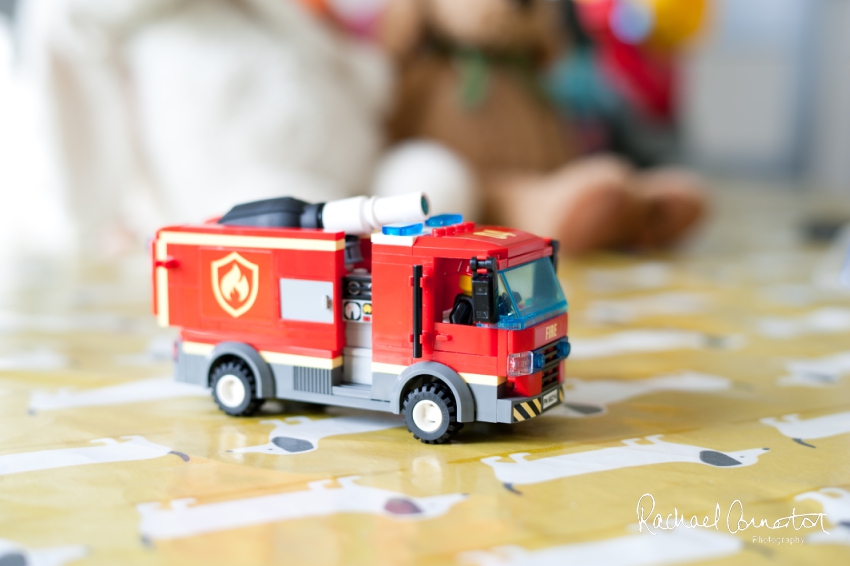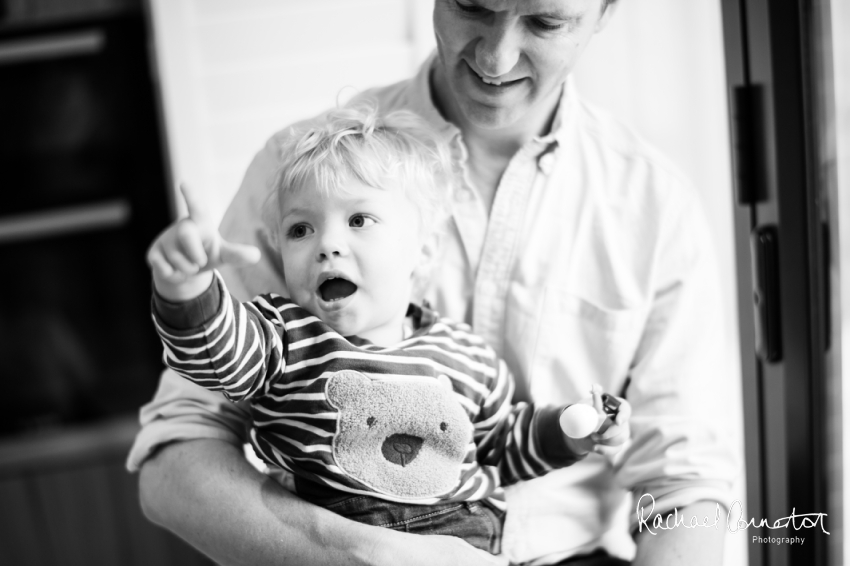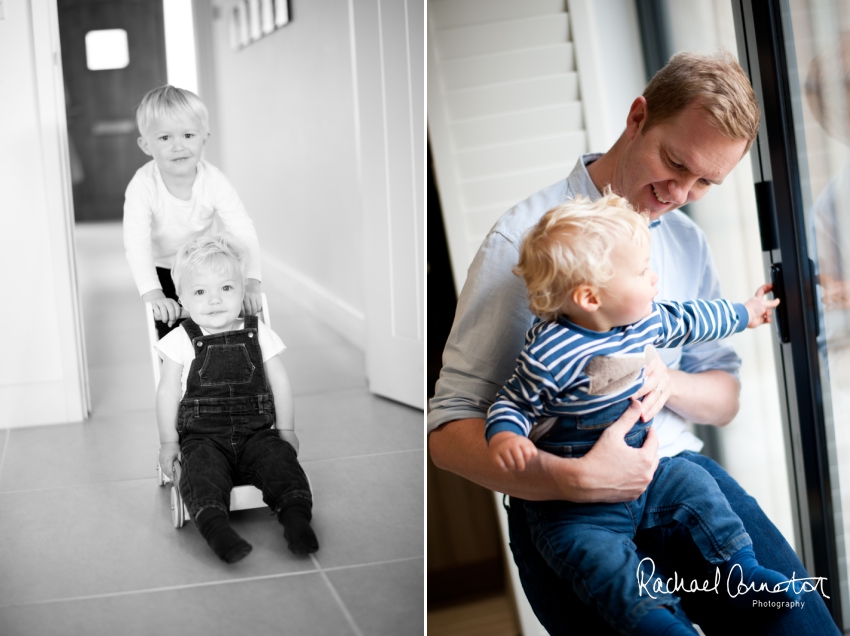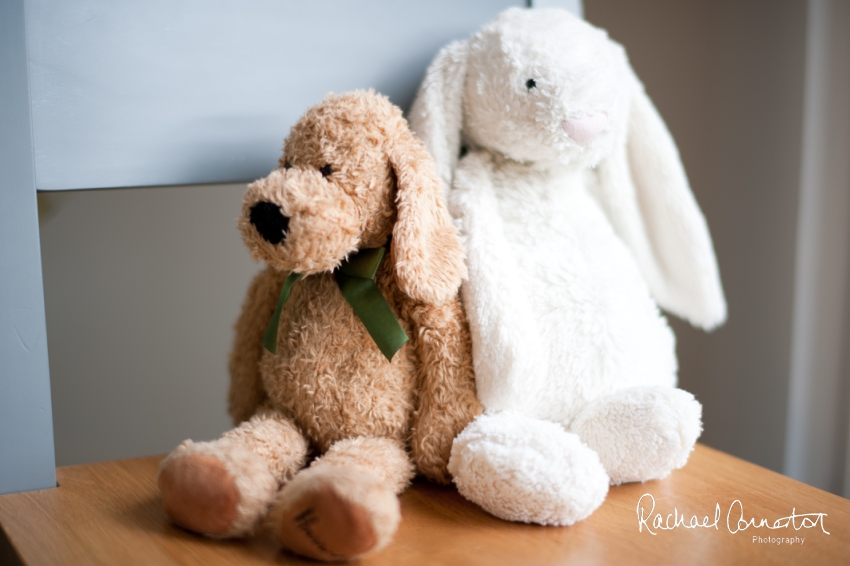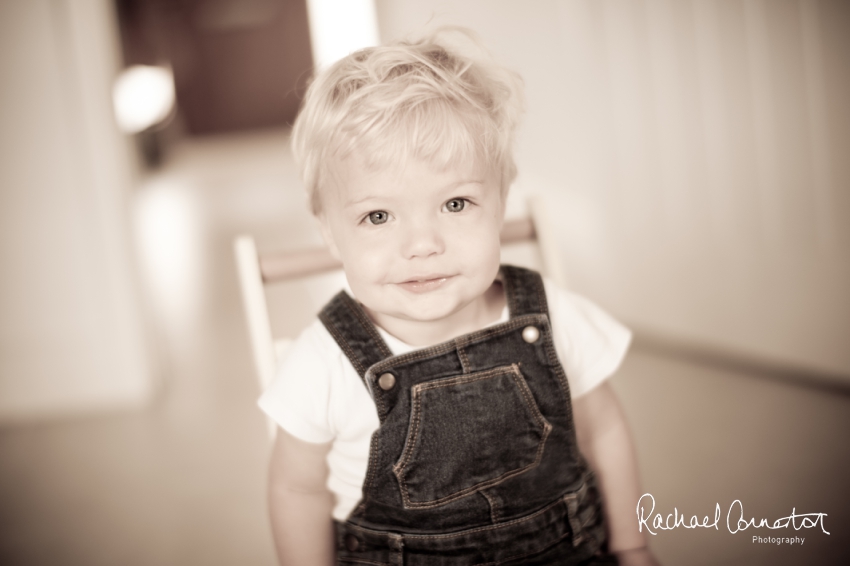 After a coffee with Mummy to plan out the shoot, an introduction to their favourite toys and a few cuddly portraits in their stunning light-filled space, out came the dinosaur sneakers and it was time to go outside. We started off in the lovely garden at home, the perfect opportunity for the boys to explore and get to know me on their own turf.
I always try to inject lots of energy into a shoot (I'm a big kid at heart) and we soon had Charlie and Harry being glided through the air (with sound effects, of course!) and being twirled around. I love the different shapes created with this kind of movement and it also makes for some brilliant hair swooshing as well. And obviously, after all this excitement, we just HAD to have a 'Daddy pile-on' as well.
The boys loved showing me the tomatoes they'd been busy growing and it was lovely to see Harry picking them straight from the vine for a little snack. (The perfect pop of red contrast against the gorgeous blue of his outfit too!)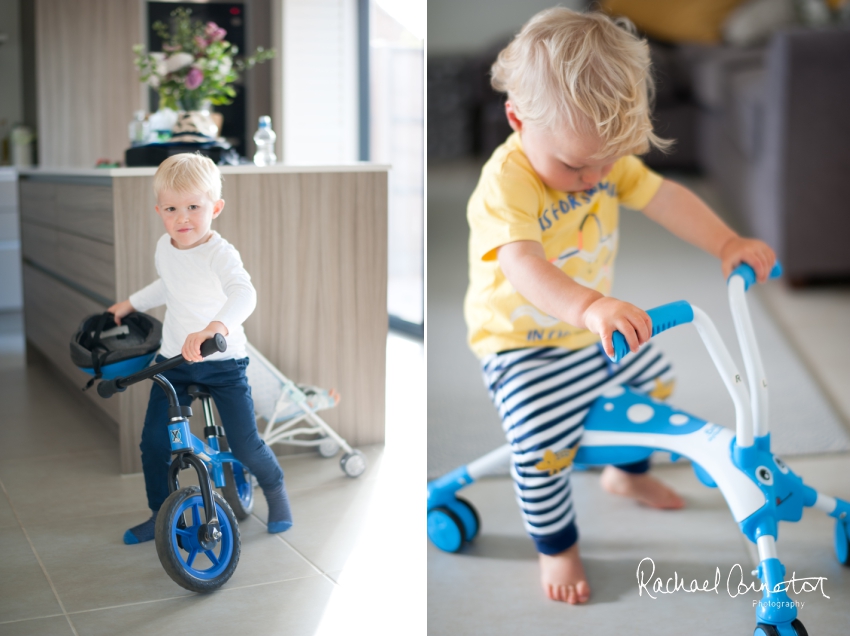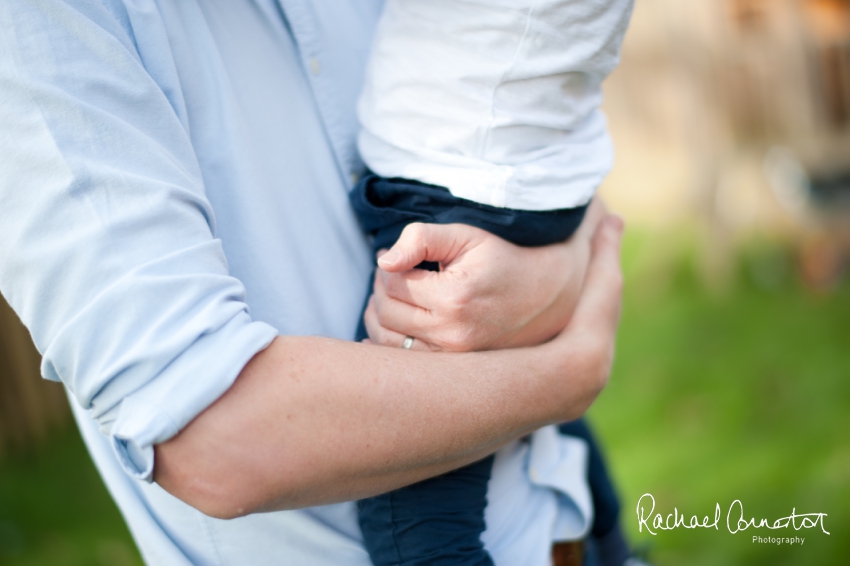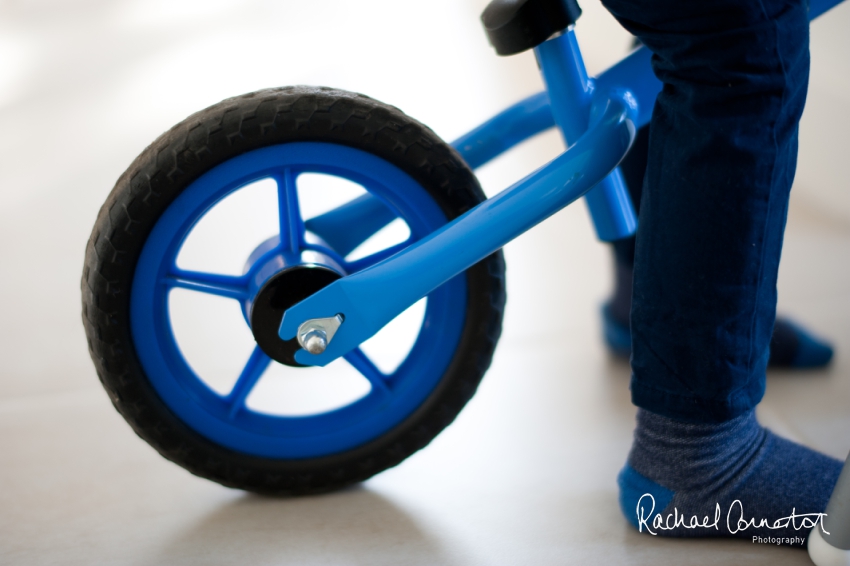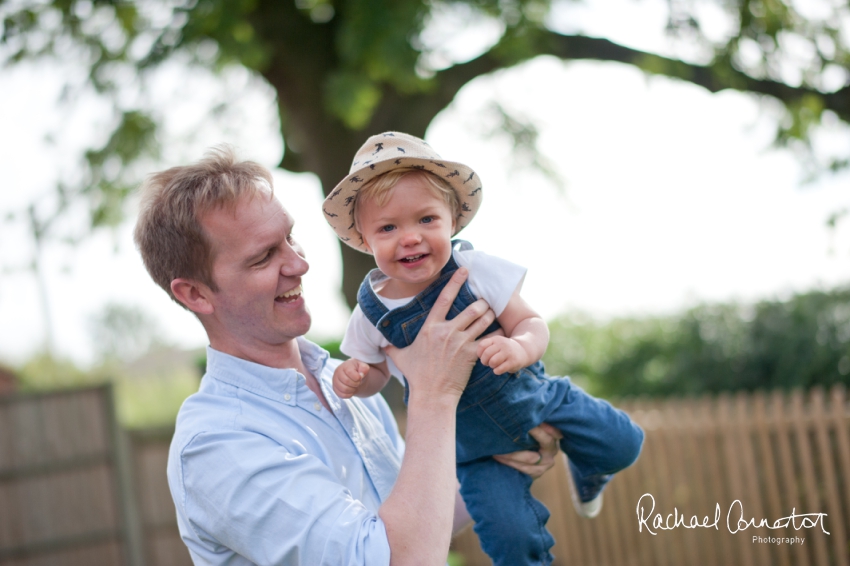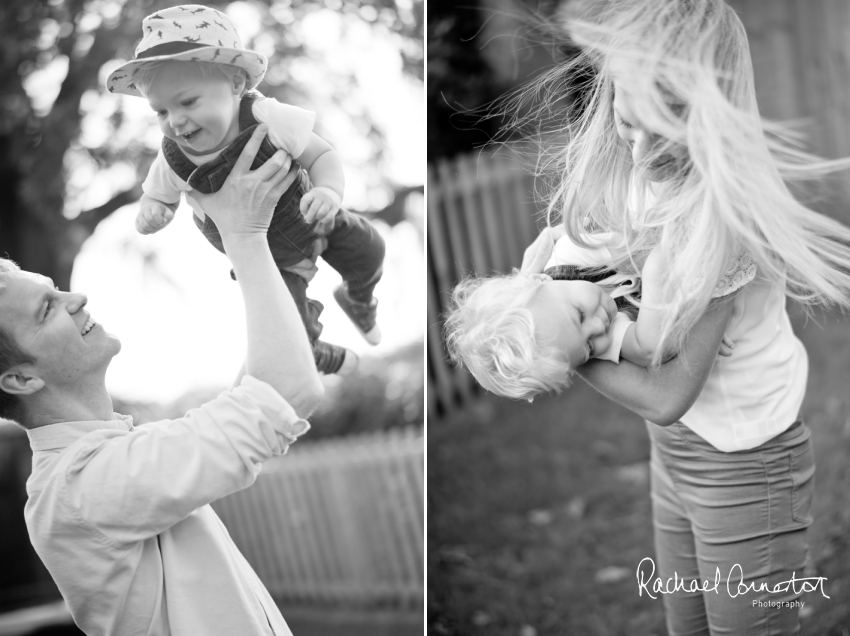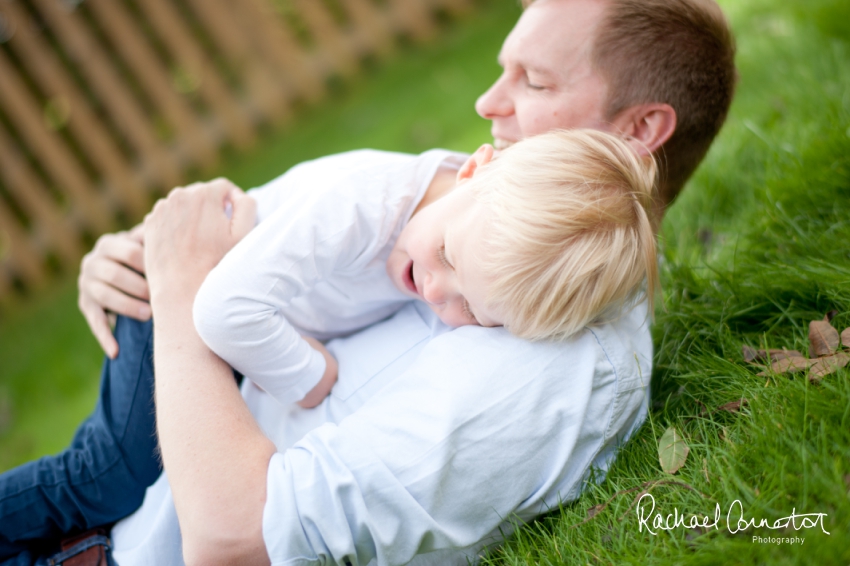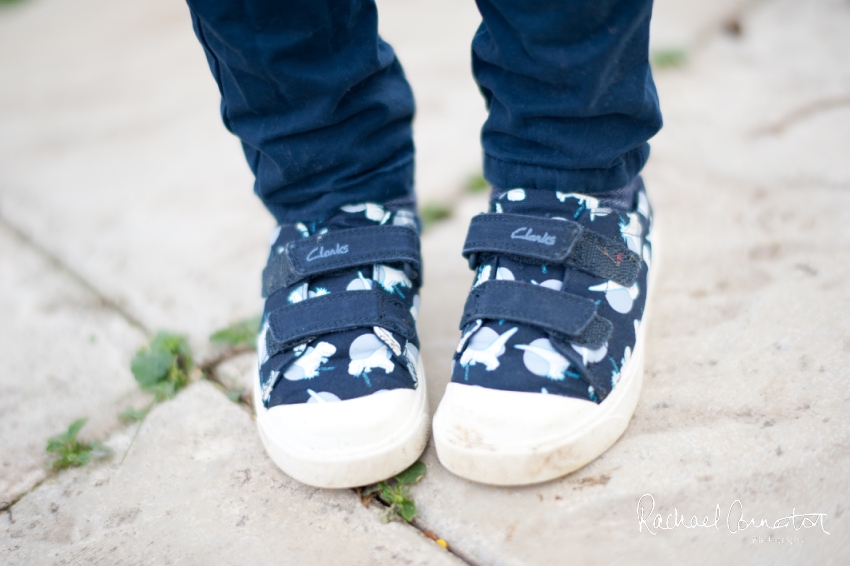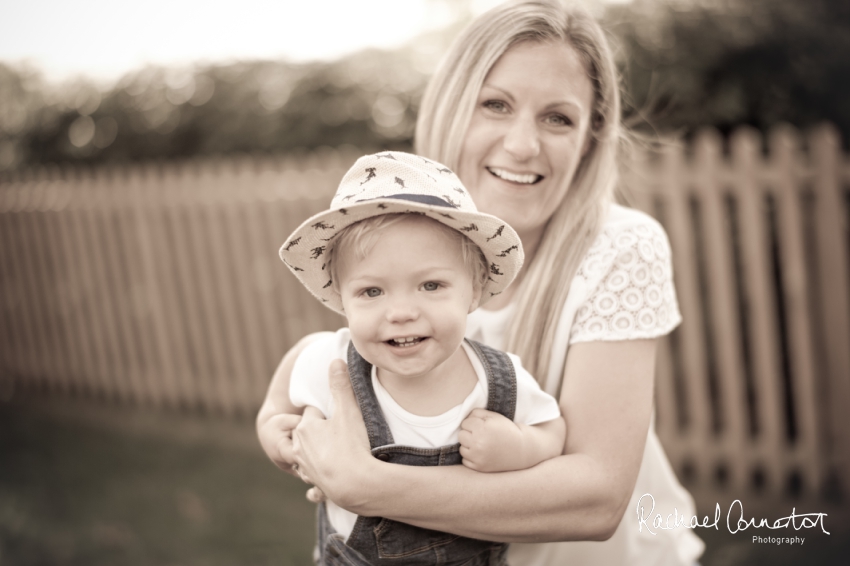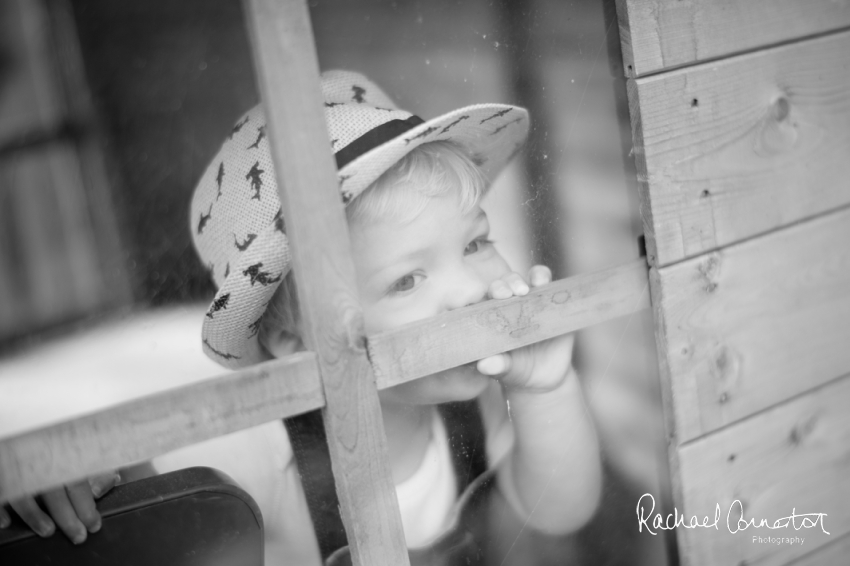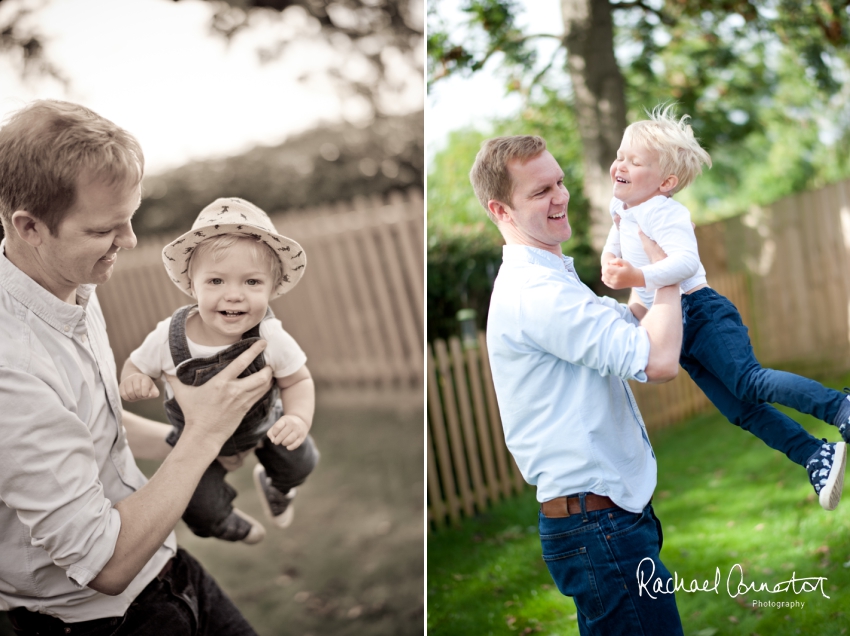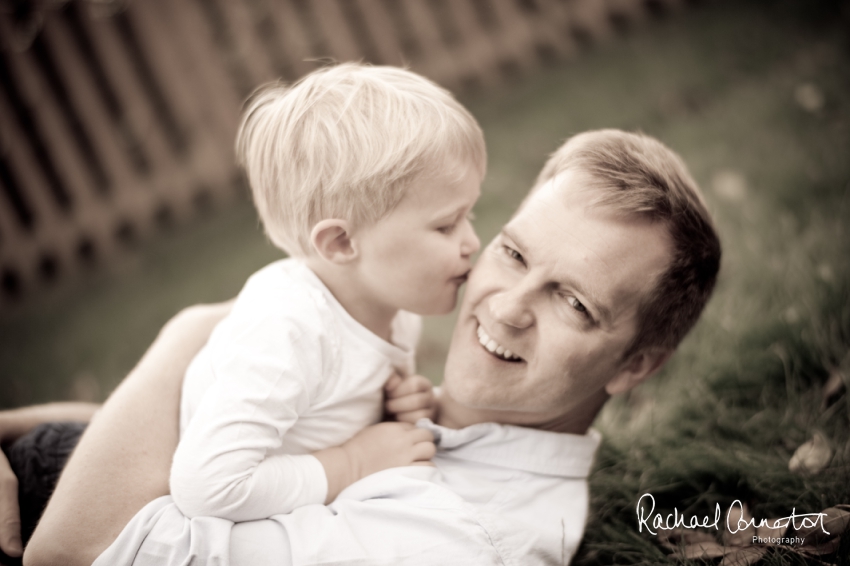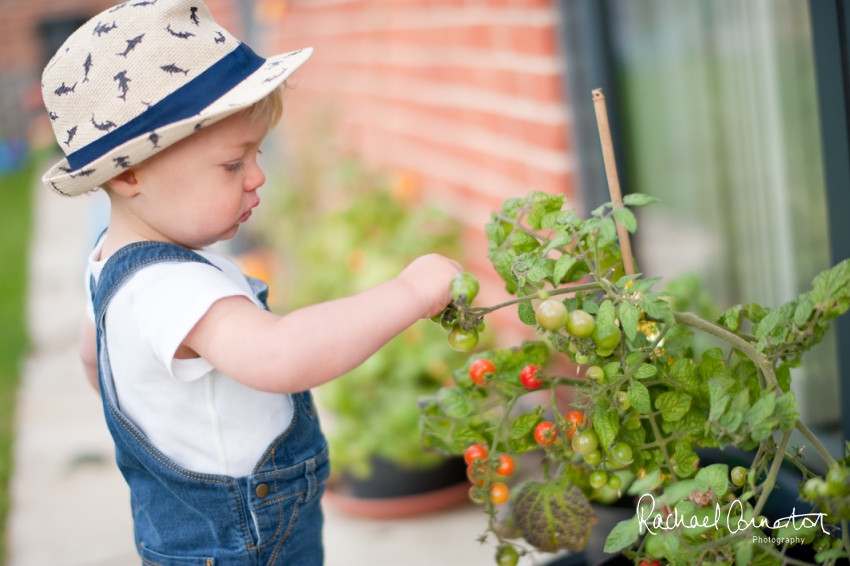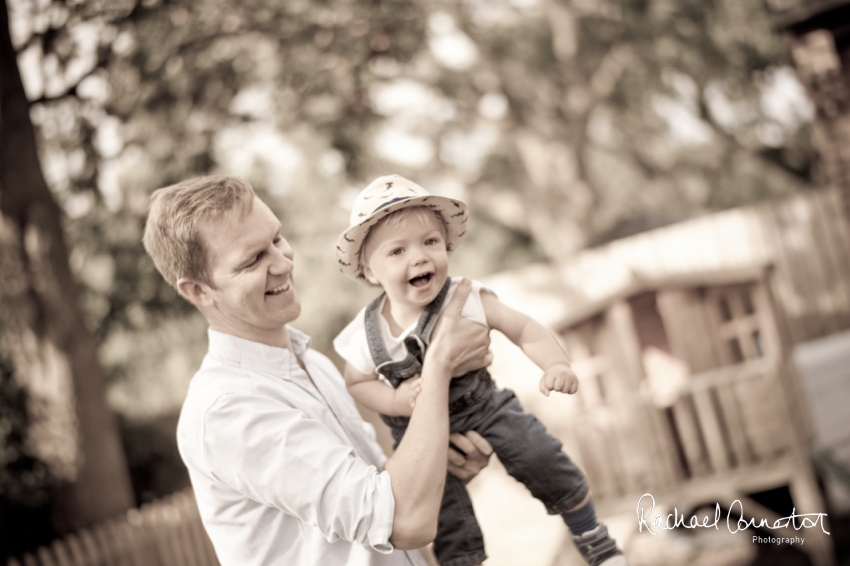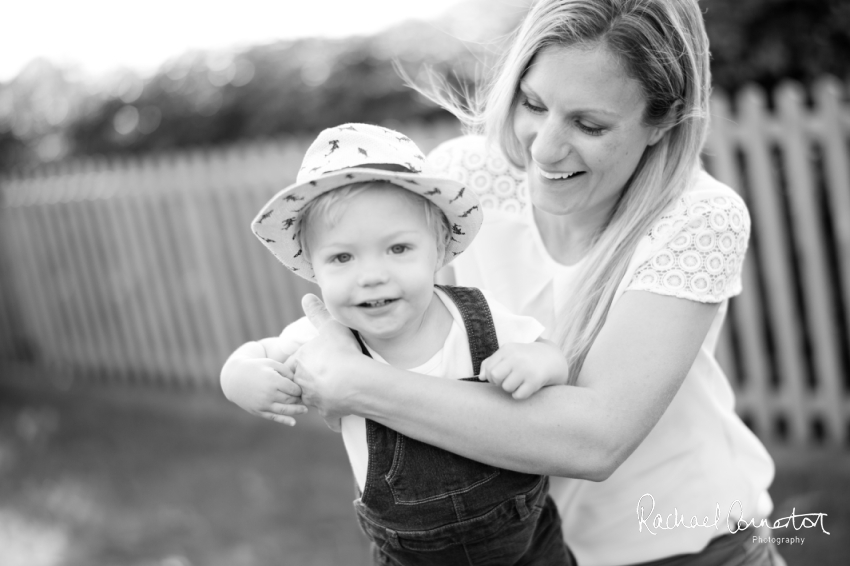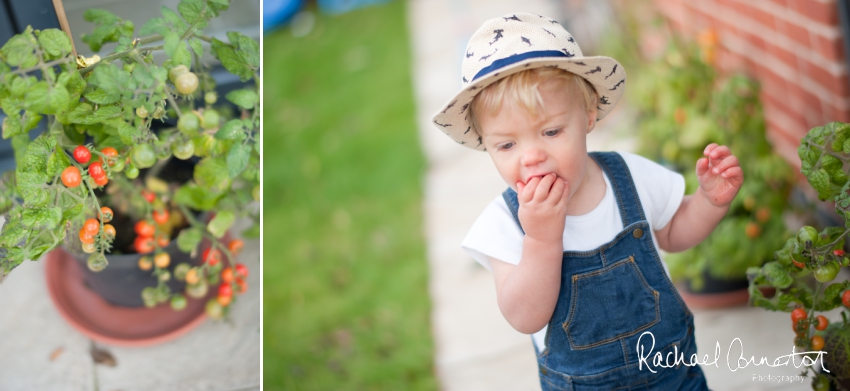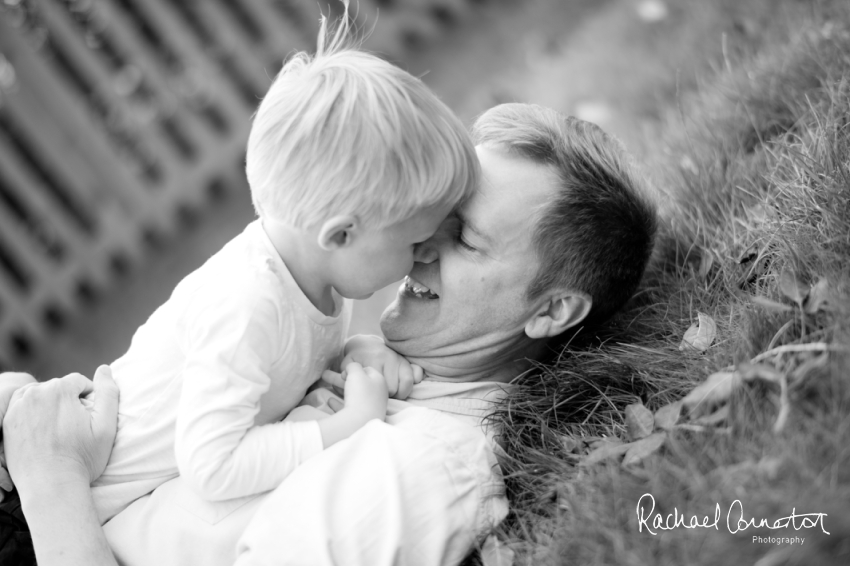 Back inside, we captured some lovely soulful portraits of the boys as they had a bit of a rest and then it was time for more fun with games of peek-a-boo, using cushions and blankets, again injecting a brilliant pop of colour.
And then it the brilliant roly-poly competition and this had Mummy and I in stitches. I just love how you can never predict/plan for what might happen on a shoot with little ones and the boys had us laughing so much that our cheeks hurt trying to get the boys rolling at the same time. It just didn't matter though because the reactions were priceless and we had far too much fun capturing it all!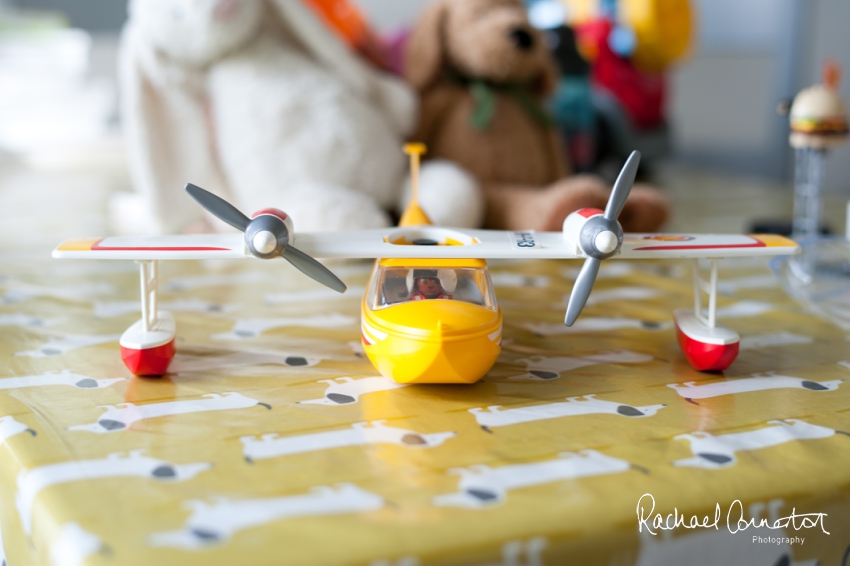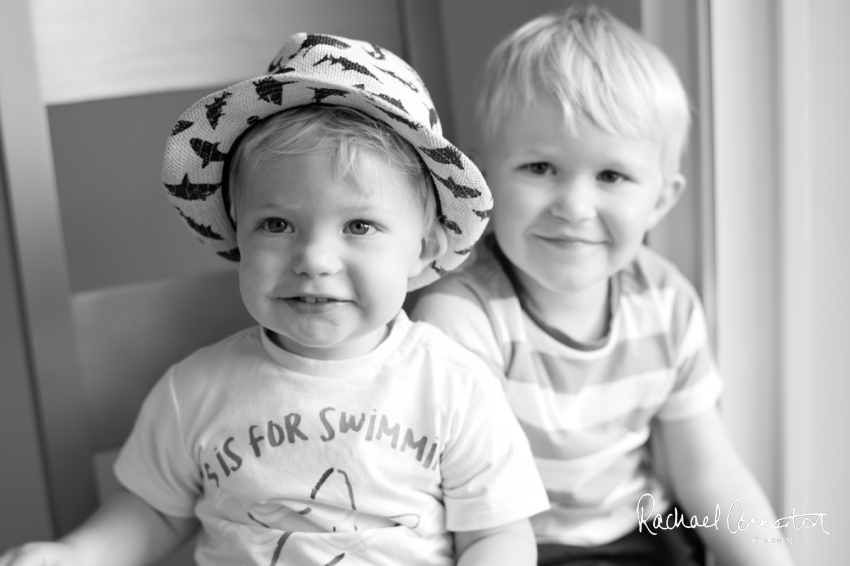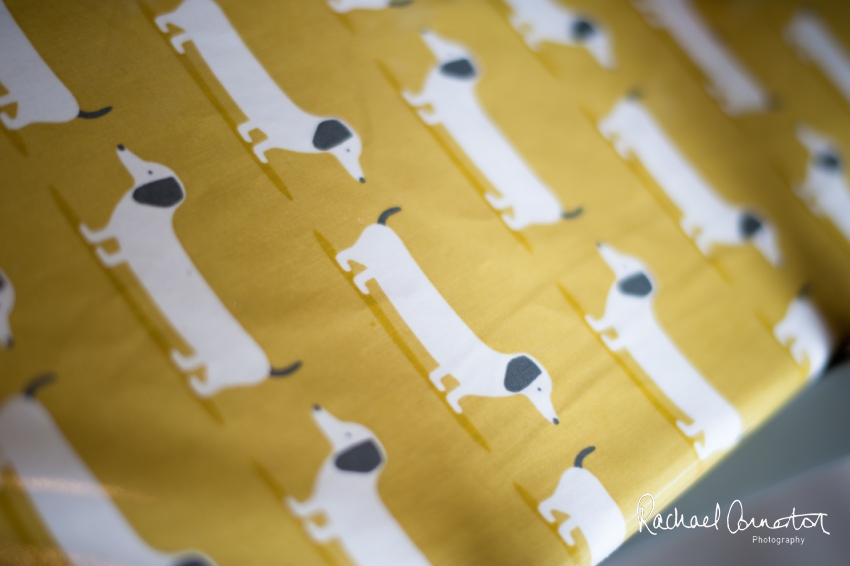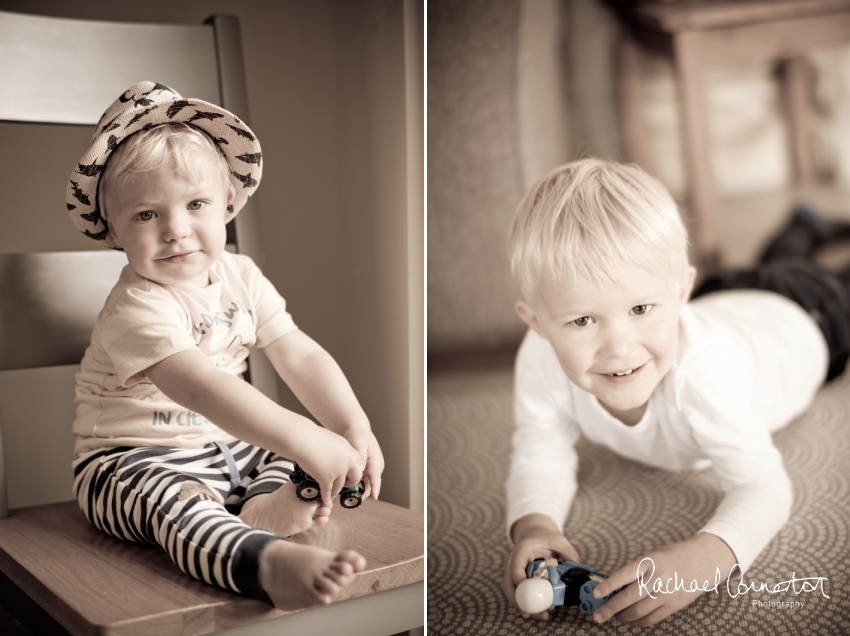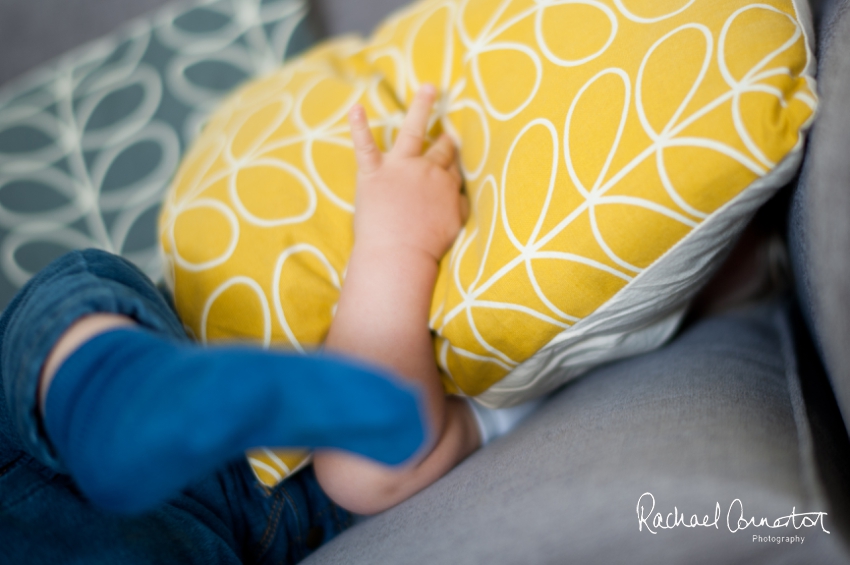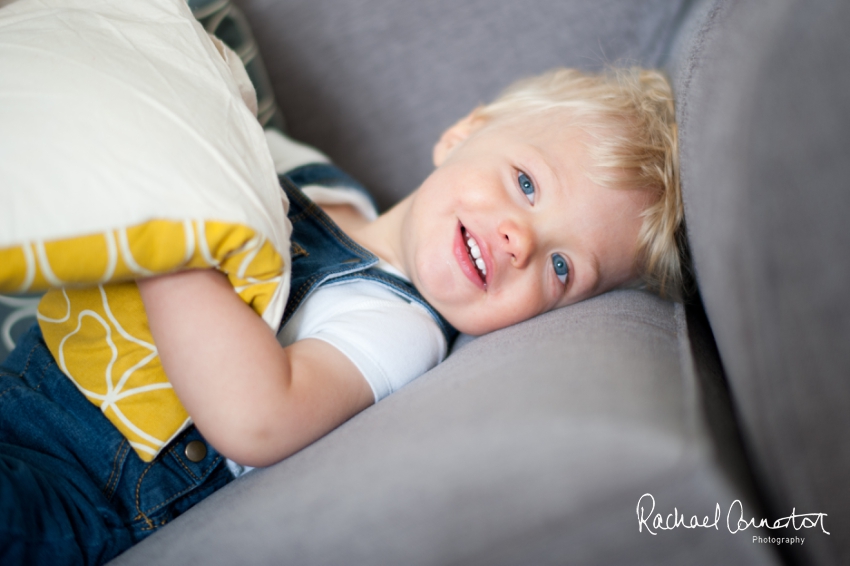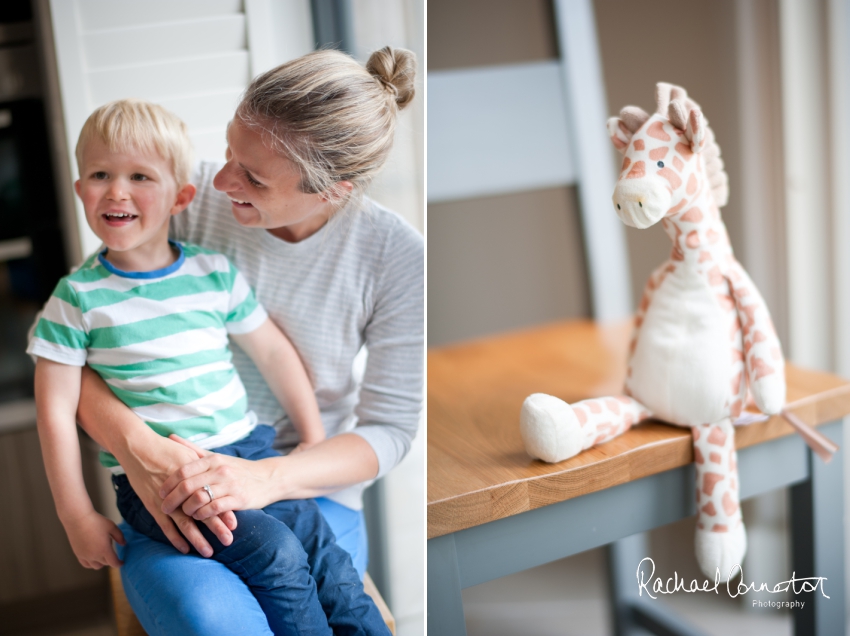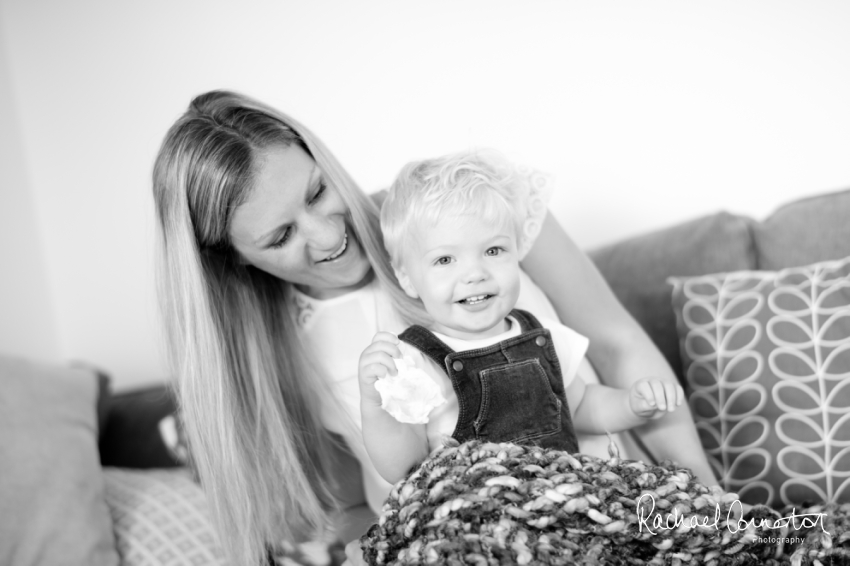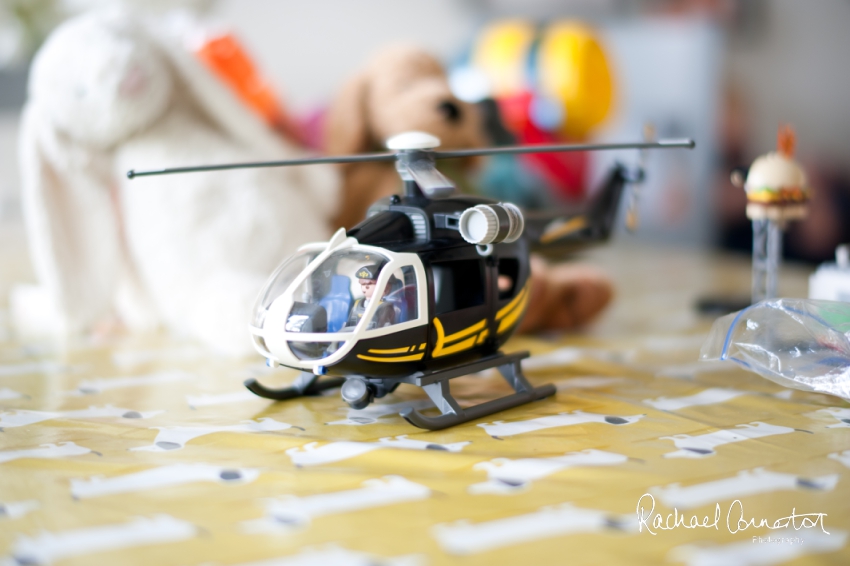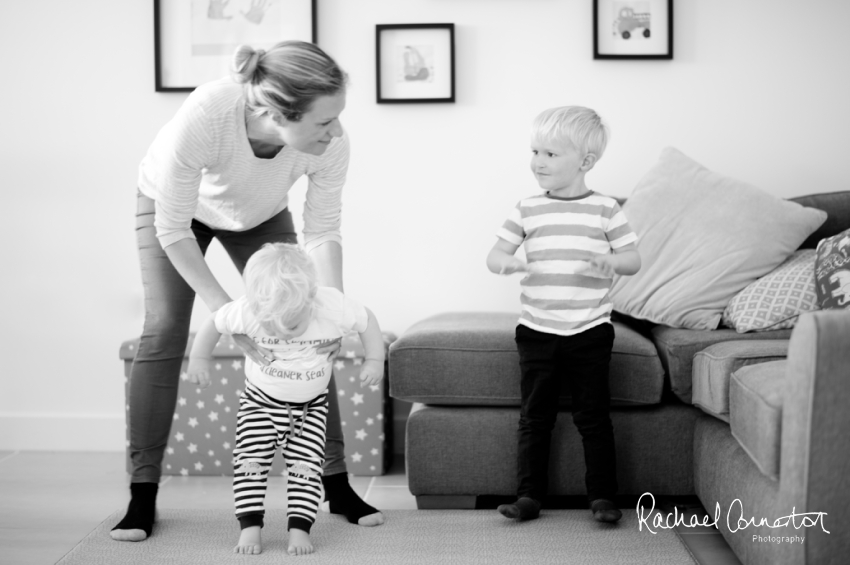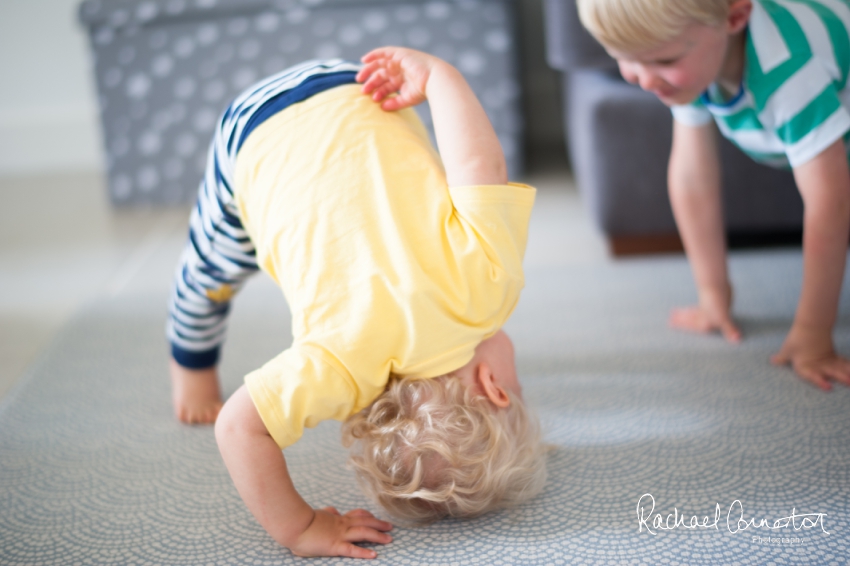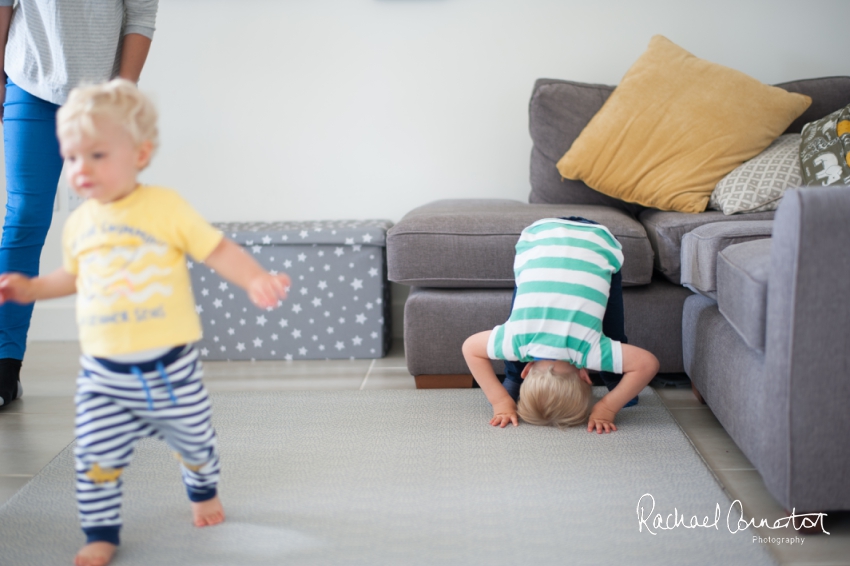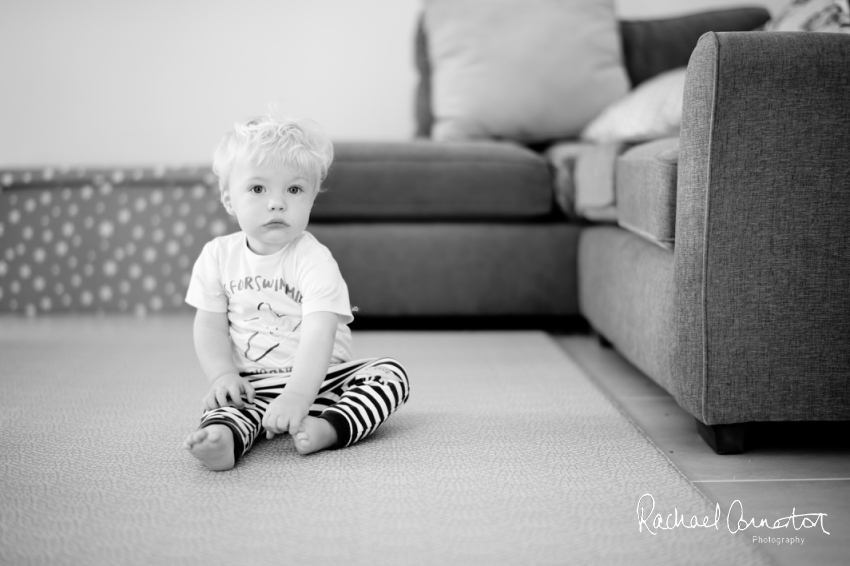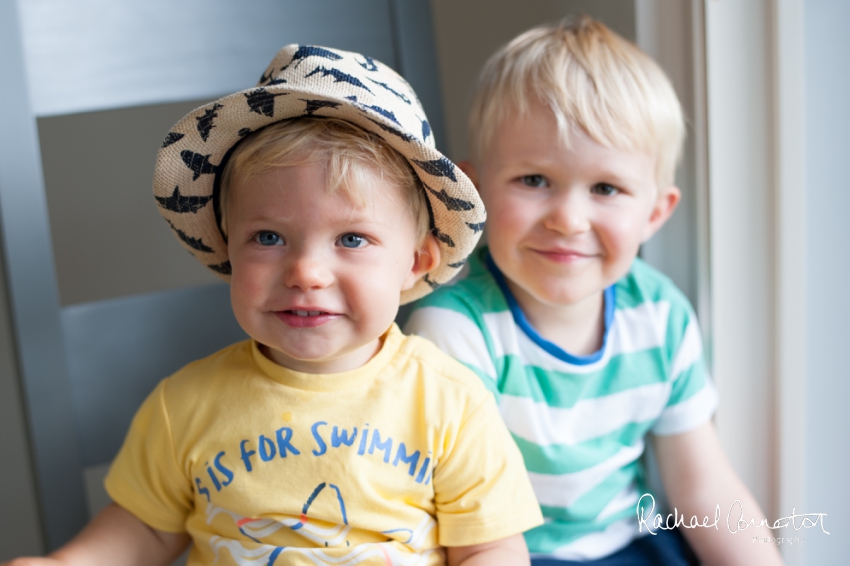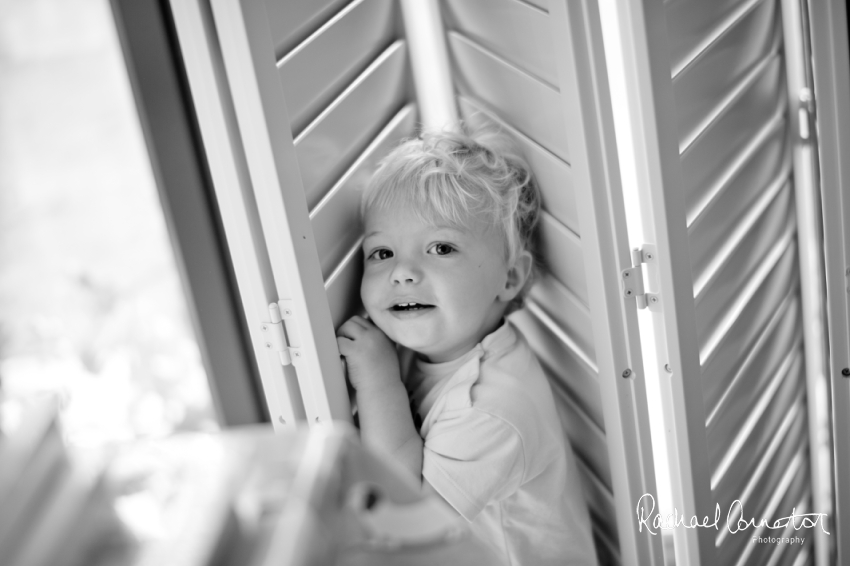 Finally we all donned those all-too-important (and beautifully colourful!) wellies and headed out to the park. Just a few minutes walk/bike-ride from their house, it's a brilliantly open space and perfect for running off lots of energy and photographing what the boys love to do best....exploring, giggling, showing me their football skills and having lots of running races with Mummy and Daddy (and me!).
For family lifestyle shoots, I often bring along a selection of toys and puppets as I know, having 3 little girls of my own, just how exciting the novelty is of being presented with new/different things to play with. I won't ruin the surprise of one of these toys (as it's always such a hit!), but needless to say it is 'Gruffalo' themed and Charlie took to it so much that he wanted to bring it with us on the walk. Imagine the excitement levels then, when we spotted our very own 'Log pile house' (if you know, you know!) and so we just HAD to have some portraits taken with the boys sitting on them!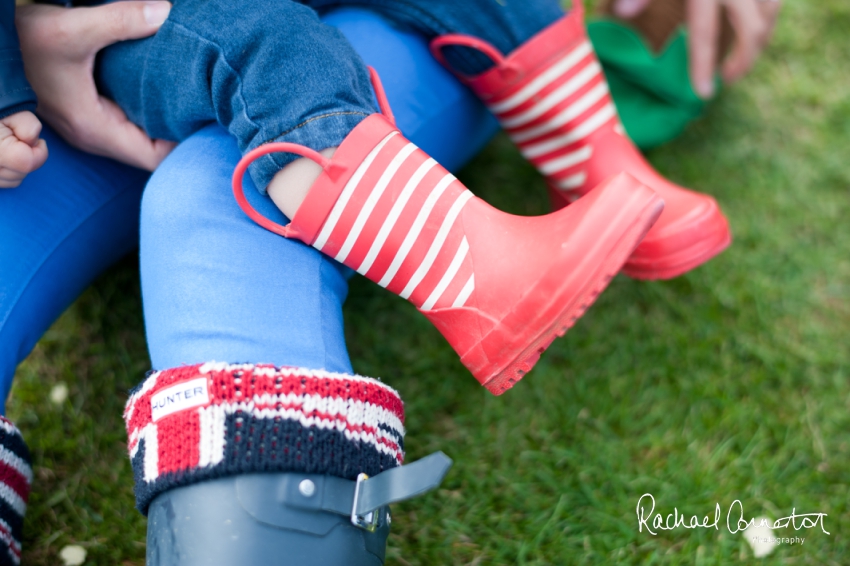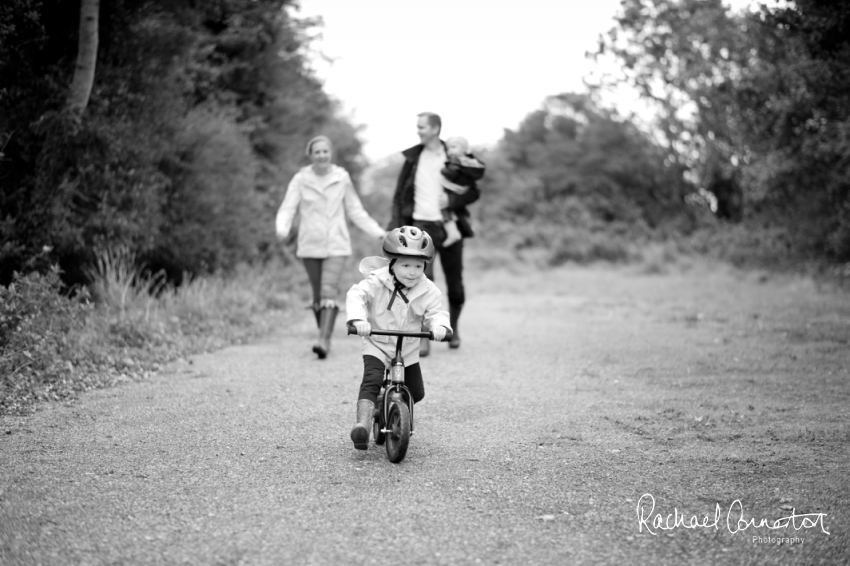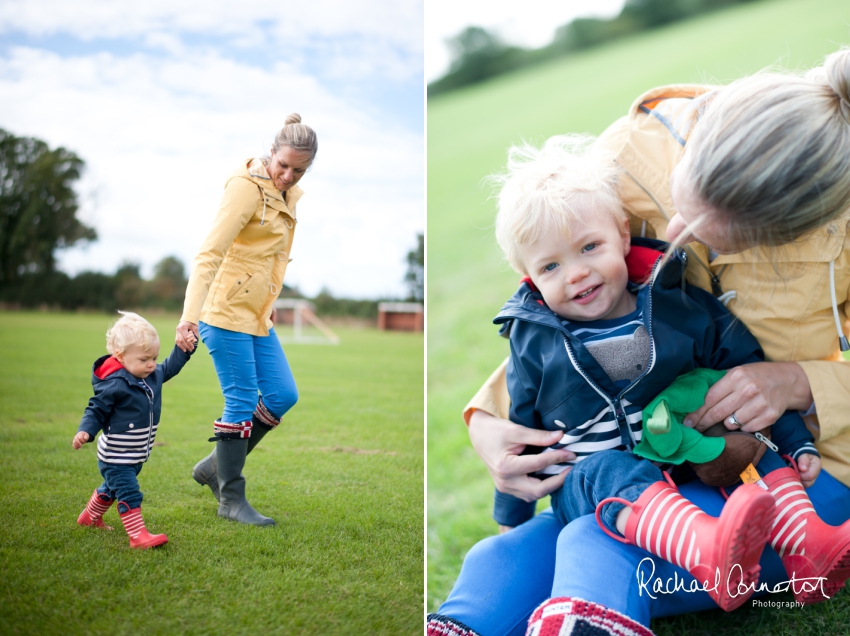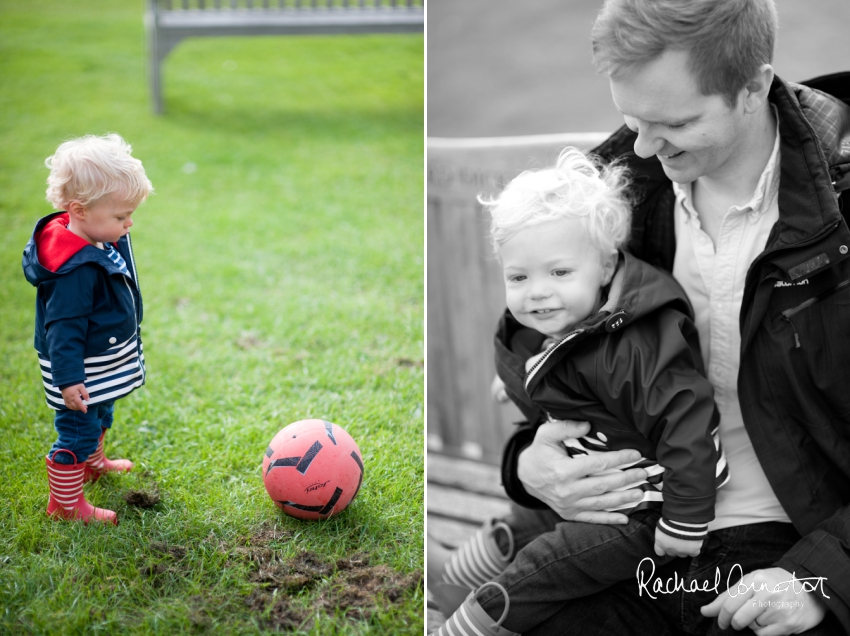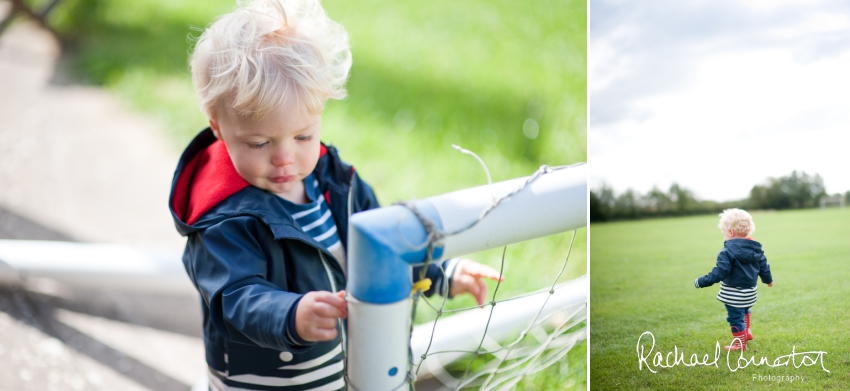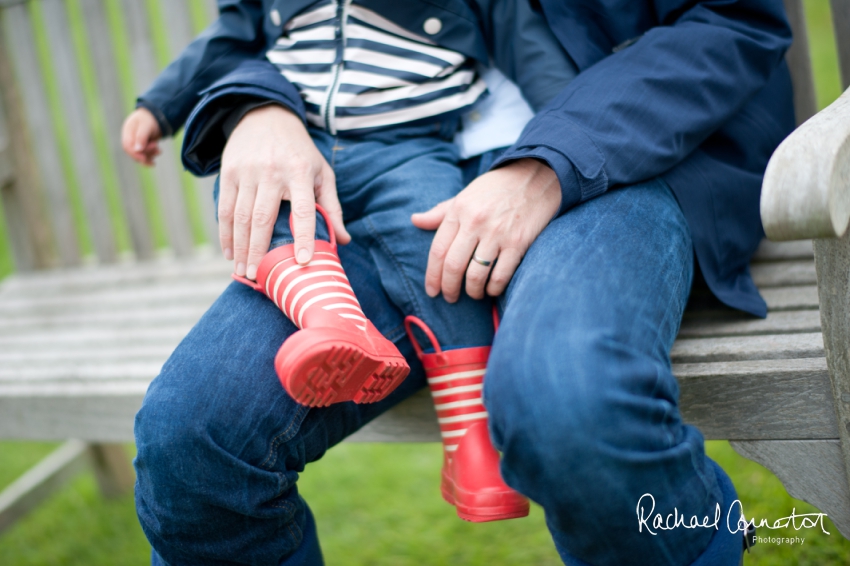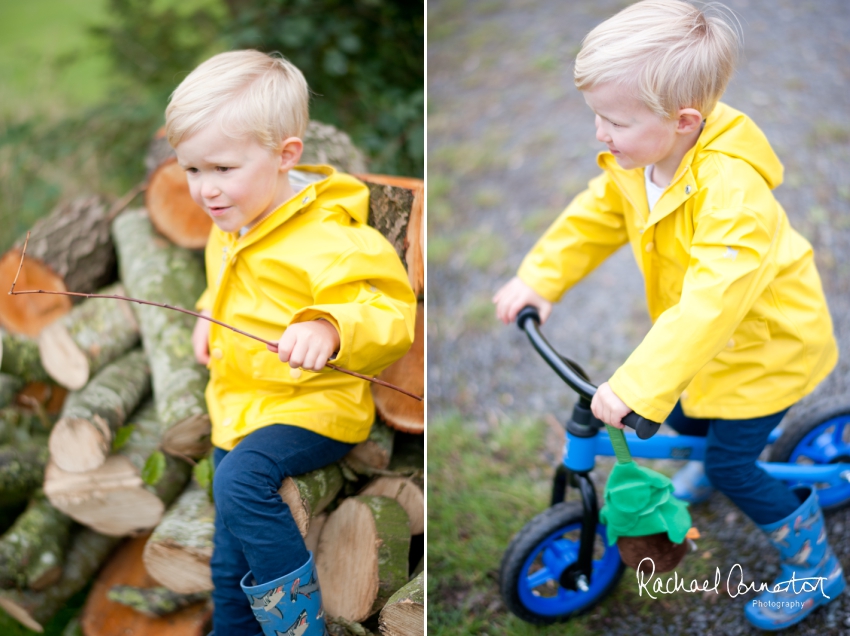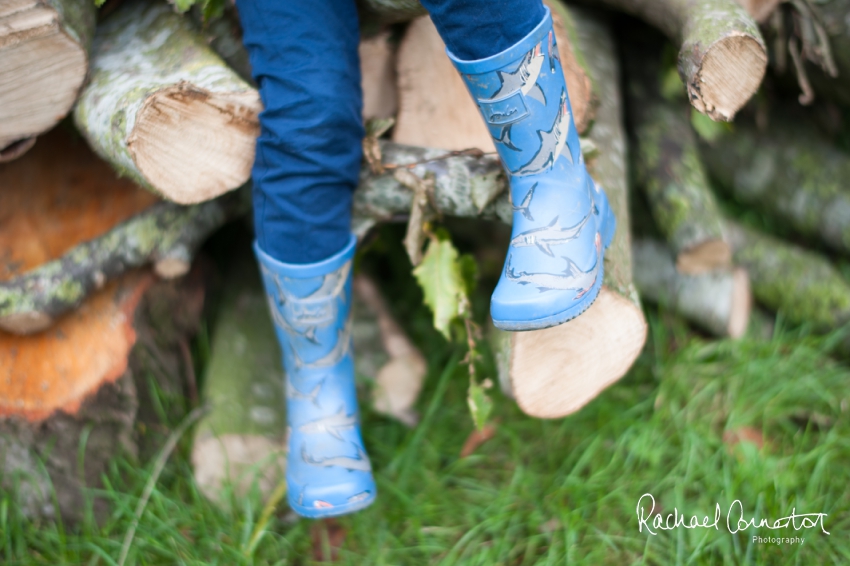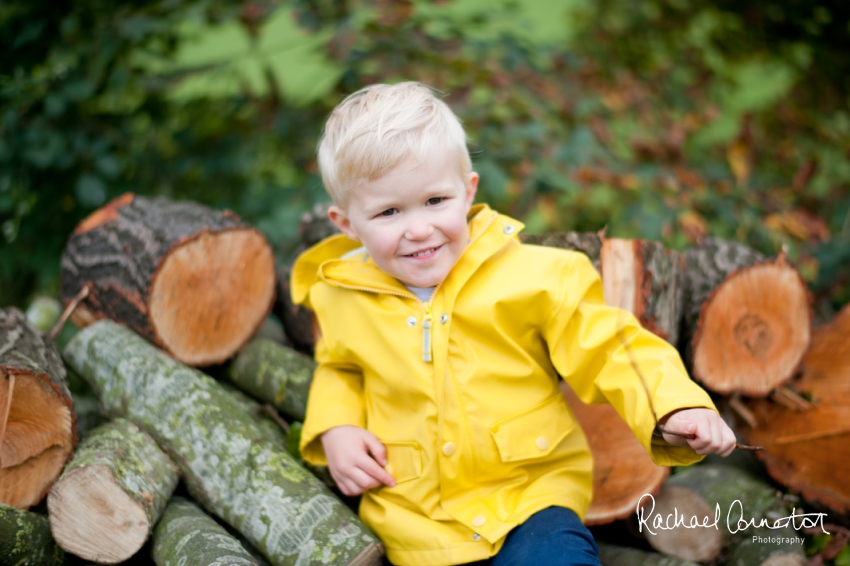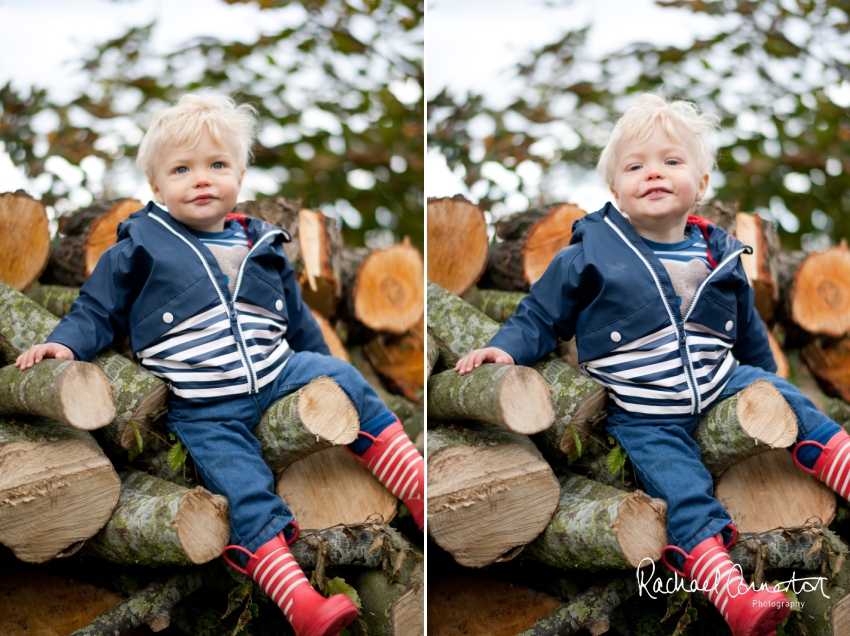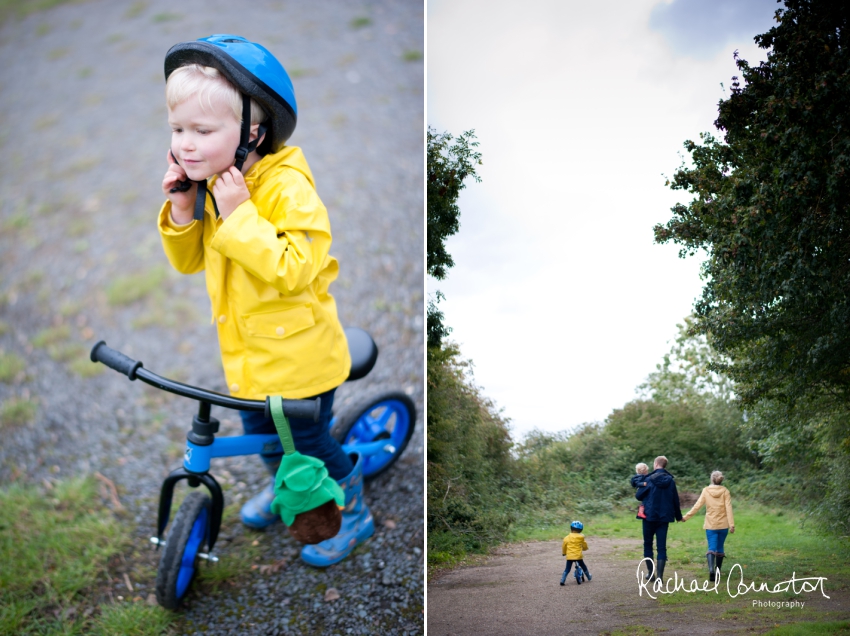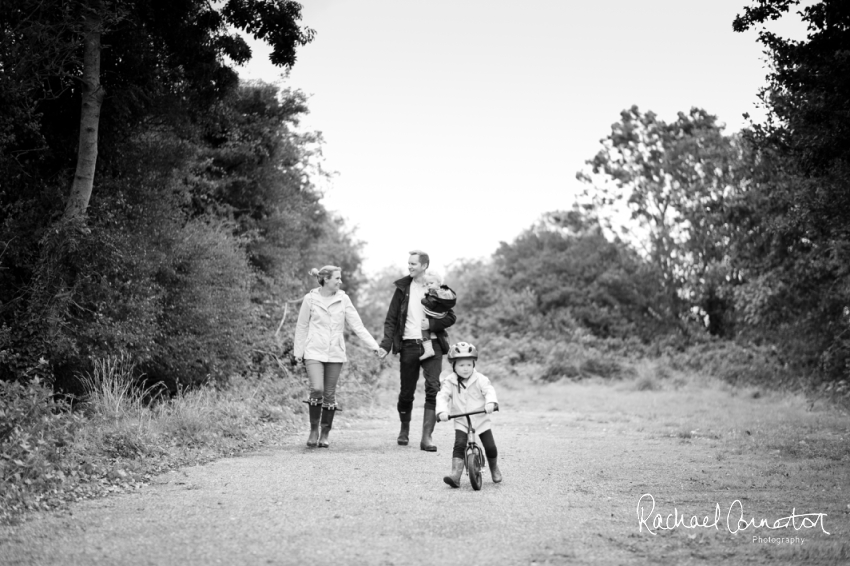 This shoot was a special one for so many reasons, not only because the lighting was so perfect, the children's outfits toned so beautifully (which Joanna insisted was purely accidental!) and we had oodles of fun, but also because I completed clicked with Joanna and David and the boys were just such a joy to spend time with! When the time came, I definitely didn't want to leave, which is always the sign of an extremely happy photographer – I was just really glad that I'd have another opportunity to see this lovely family for their preview session (and gorgeous frames delivery too!)