Holly and Chris - Wedding at Polhawn Fort
Think secluded, private beach, just for the bride and groom, incredible views out to sea during the drinks reception, a cosy, feature-filled space for the wedding feast and the perfect excuse for a holiday for guests.......
Booking a lovely break recently down in Devon/Cornwall reminded me that I really needed to post this beautiful wedding we had the pleasure of shooting at the spectacular Palhawn Fort. Chris and Holly were looking for something unique and, Polhawn, a breathtaking Napoleonic fort (complete with drawbridge!), most certainly delivered.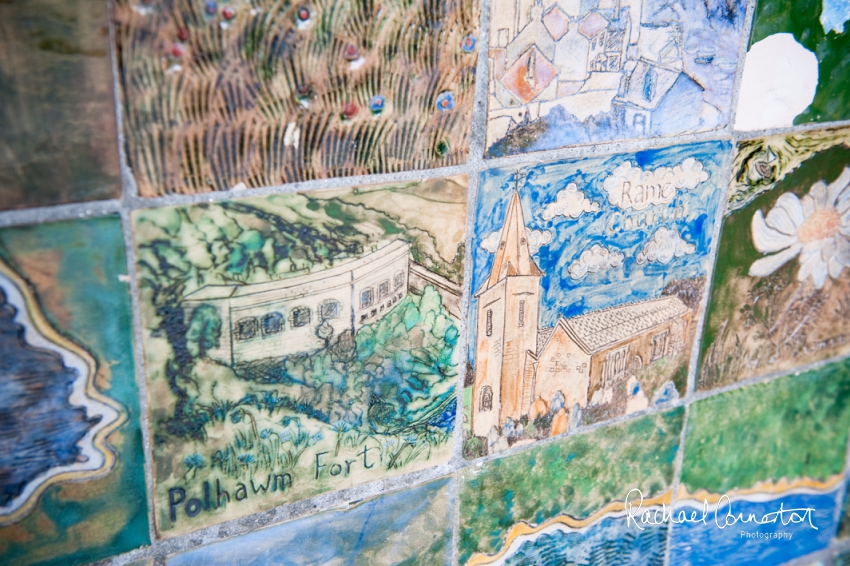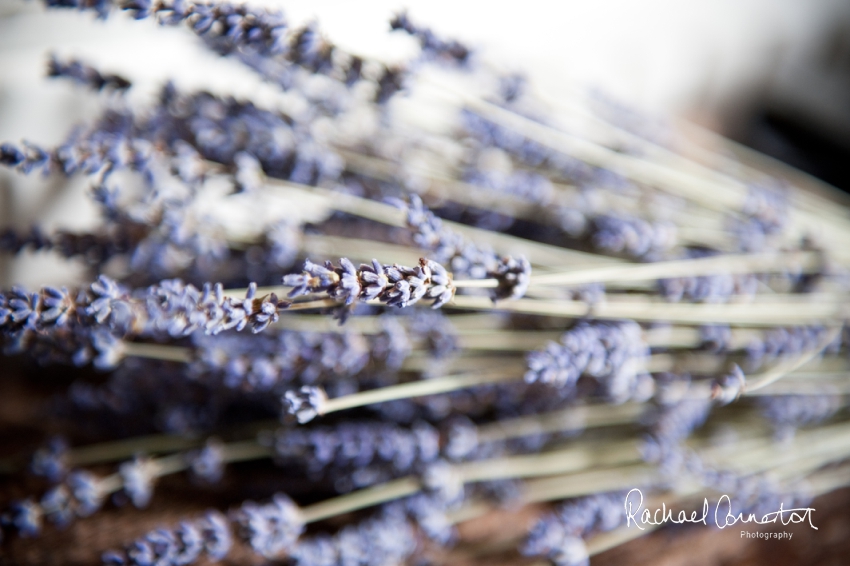 On the day itself, en route to the Fort, we spotted a pretty little bus stop full of hand painted tiles. We stopped, thinking it would be perfect to capture some Cornish detail for their wedding slideshow. What we hadn't expected to find though, was a hand-painted tile of Rame Church (where their ceremony would take place) right next to one of Polhawn itself (ideal for me designing a striking full-page image later in their wedding album!)
When we first arrived, we were both amazed by just how brilliantly different and completely unique the location and venue are. I made my way downstairs to meet Holly, and was immediately greeted by the sound of happy giggling and Holly's two gorgeous nieces excitedly running from room to room. Before I saw Holly, I spotted her beautiful dress hanging tantalisingly from the four poster bed and immediately wanted to start shooting!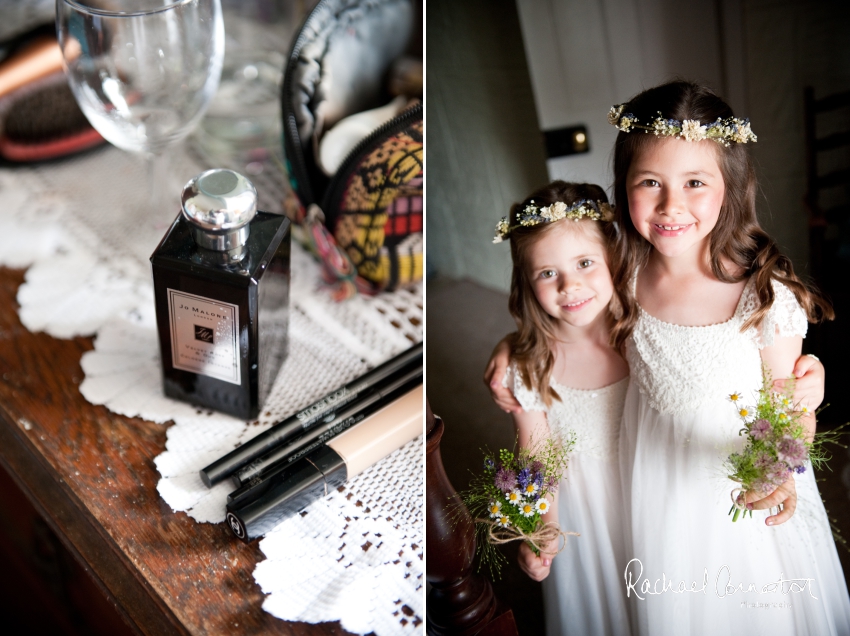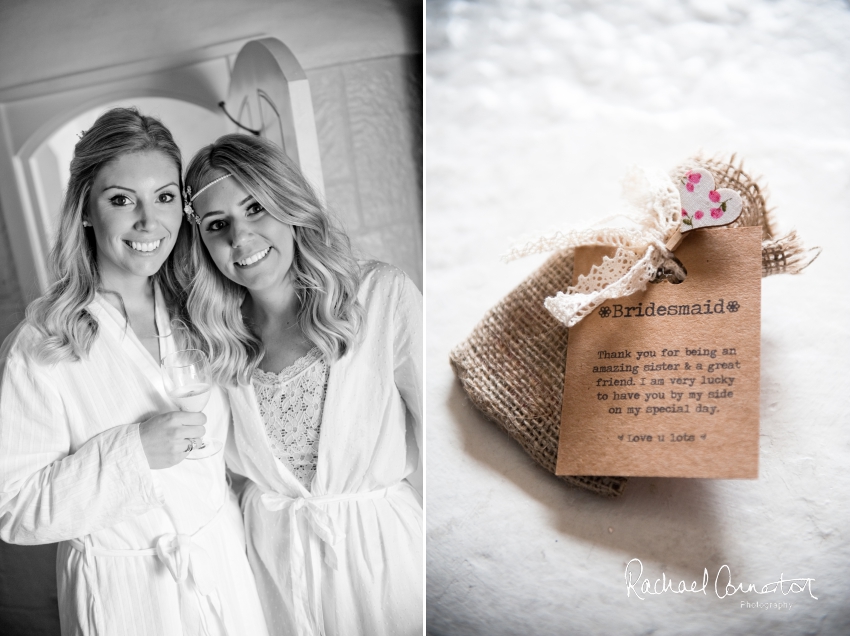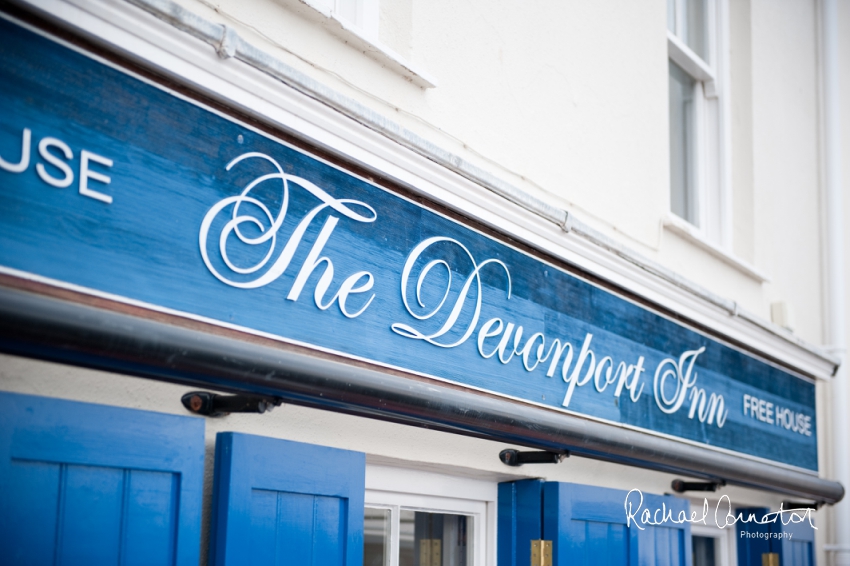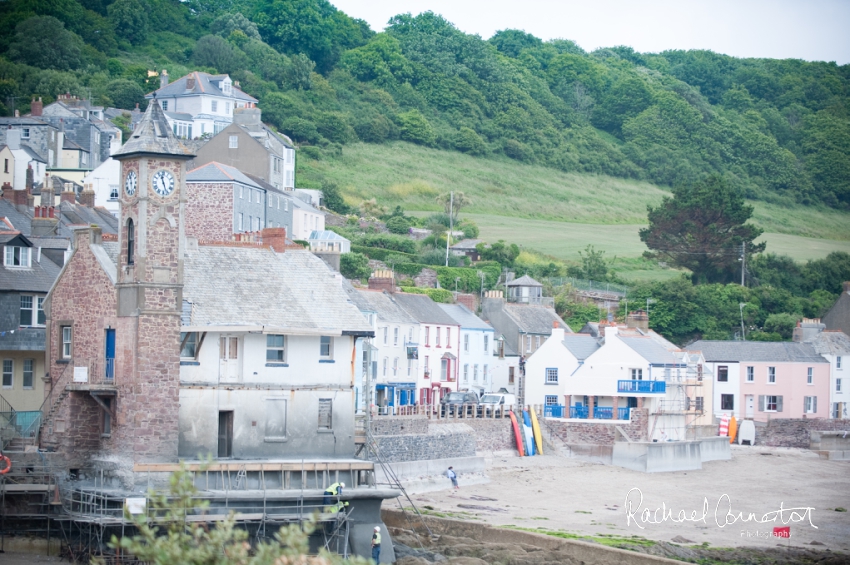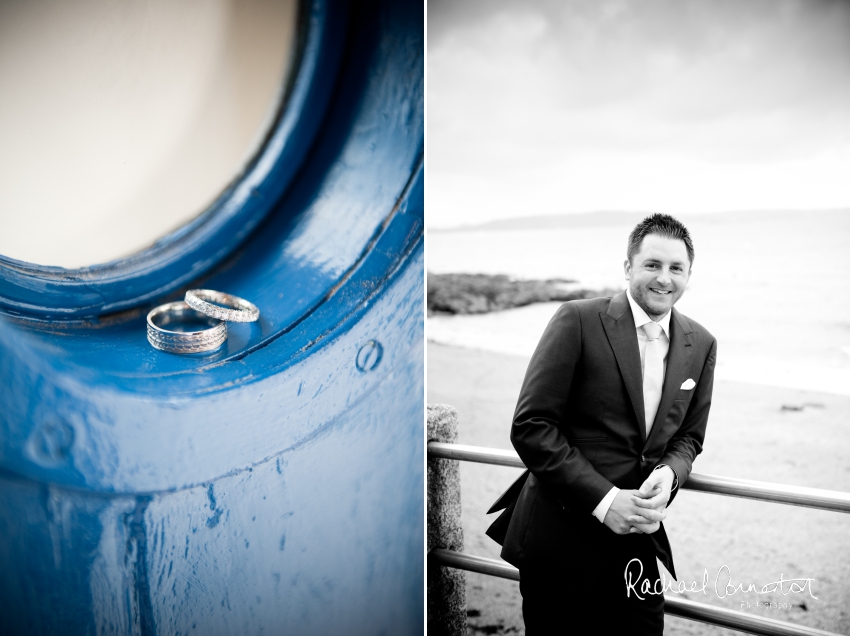 In fact, once we both started shooting, we just didn't want to stop – from the brilliant, tear-jerking reading from one of Holly's nieces, the effortlessly beautifully styling and florals, Pimms in the sunshine, overlooking that heavenly bay, the gorgeous details (I just loved those Rachel Simpson 'Ginger' shoes!) and the brilliant speeches from both Holly and Chris.....and that was before we even meandered down onto the private beach to capture the couple shots.
I was in my element on that beach – such a gorgeous colour palette and backdrop, not to mention the beautiful romance between the two of them. Ian even found a pebble on the beach with a heart scribed into it. After a few minutes of gentle quiet, we were then joined by the rest of the wedding party and that's when the fun really began; pebble skimming, beach running and rock climbing galore (even the suits and bridesmaids dresses toned perfectly with the blue/grey of the pebbles....)
After drinks in the early evening sunshine, perched on cannons, everyone headed inside for the party and this was when the cavernous feel of the fort really comes into its own. It really felt as though we were in an exclusive underground club and, boy, did the guests love it too.
Thank you Holly and Chris for inviting us to be a part of your amazing day – if you hadn't already gathered, we loved every minute!
<