Belvoir Castle – styled shoot featured on 'English Wedding Blog'
We're incredibly excited to share this feature with you as, this week, our beautifully striking 'Contemporary country elegance' shoot graced the on-line pages of the 'English Wedding Blog'. This exquisite shoot was a complete dream to work on, with such an amazing creative team and after months of planning, followed by relative quiet (until the feature went live), we're super proud to see this project come to life online.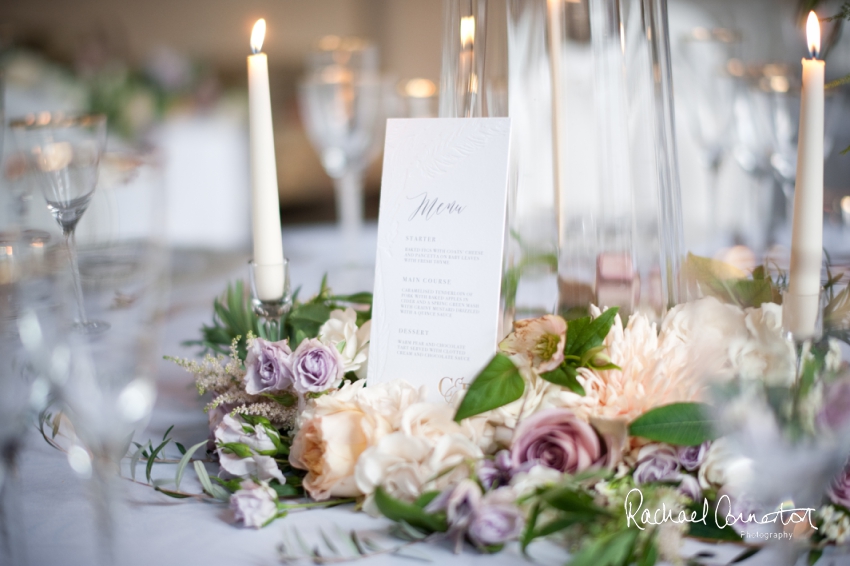 As well as being a bit of a romantic, I love strong, bold design and striking architecture and even in the garden, I'm drawn to swaths of punchy alliums and agapanthus, with their beautiful statement shapes. So when I chanced upon an image of a unique architectural feather-filled bouquet, my creative juices were instantly sparked – I immediately thought of Belvoir Castle, with its bold architecture and strong country heritage. Little did I know that it would lead to an amazing project, new friendships and now a beautifully written feature too.
We've had the pleasure of shooting at the absolutely stunning Belvoir Castle regularly and, being only 15 minutes away, we have a personal love for it too. Sitting majestically, overlooking the Vale of Belvoir and adorned with striking sculptures, paintings and objets d'art, the Castle is an incredibly unique backdrop.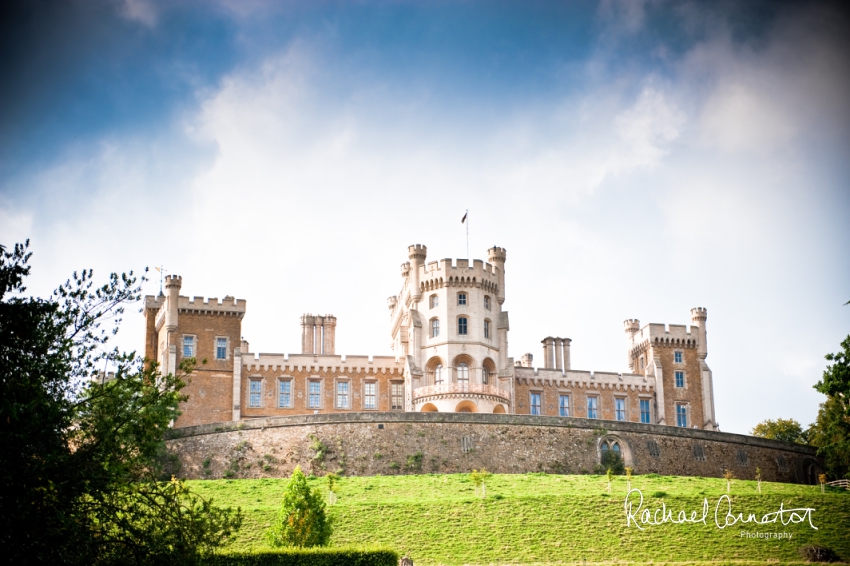 I was so excited to take the project forward and, having discussed a potential styled shoot with the lovely Natalie from Natalie Hewitt Weddings, we decided to join forces (over tea and cake!). We aimed to create a shoot which not only paid homage to the grandeur of the Castle, but also reflected the rich history of country pursuits. Usually, the two have a clear divide and attract very different types of couples for weddings, but we wanted to achieve a look that appealed to both and would attract the modern, stylish bride looking for sophistication and elegance with a fresh twist.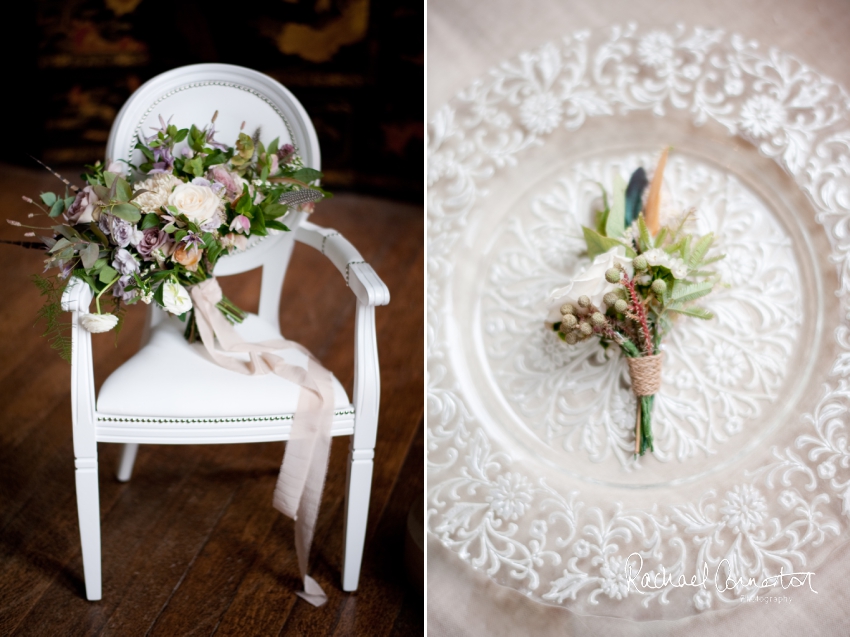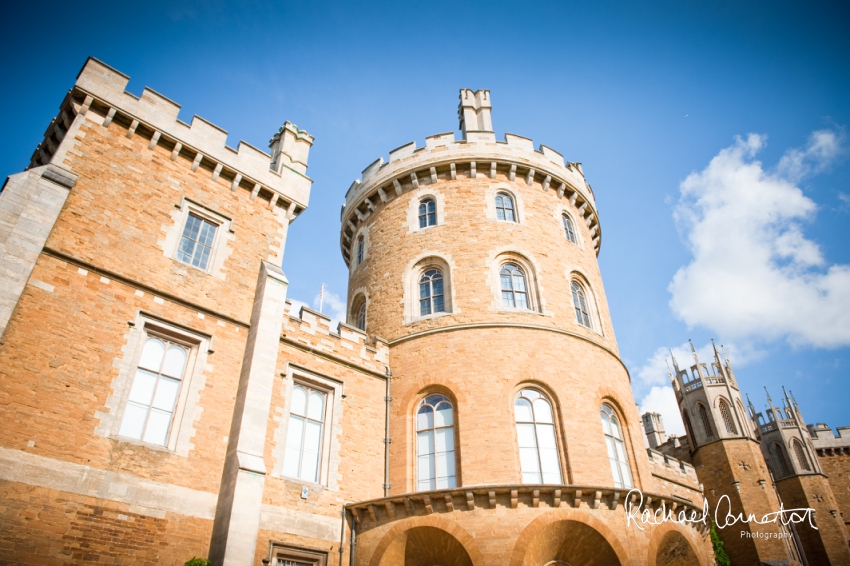 Keeping many elements of the styling elegantly simple allowed us to lift the shoot and create a look which would work at any time of year and didn't restrict us just to an Autumnal feel (which is often the first assumption with tweed). We chose a romantic colour palette, with the faded hues of apricots, blush, lilacs, soft grey tones. inspired by the warm stone of Belvoir, and the subtle colour palette of the Castle elegant interiors.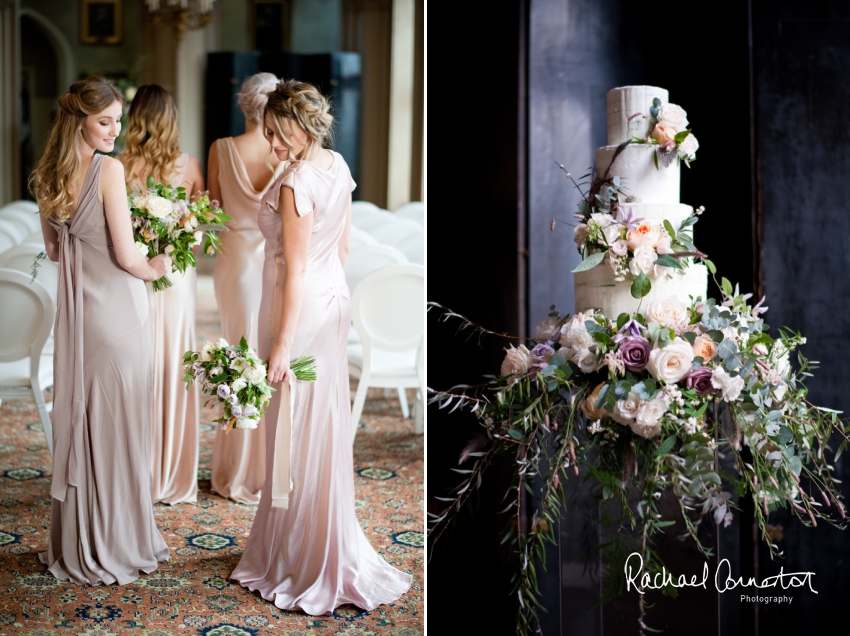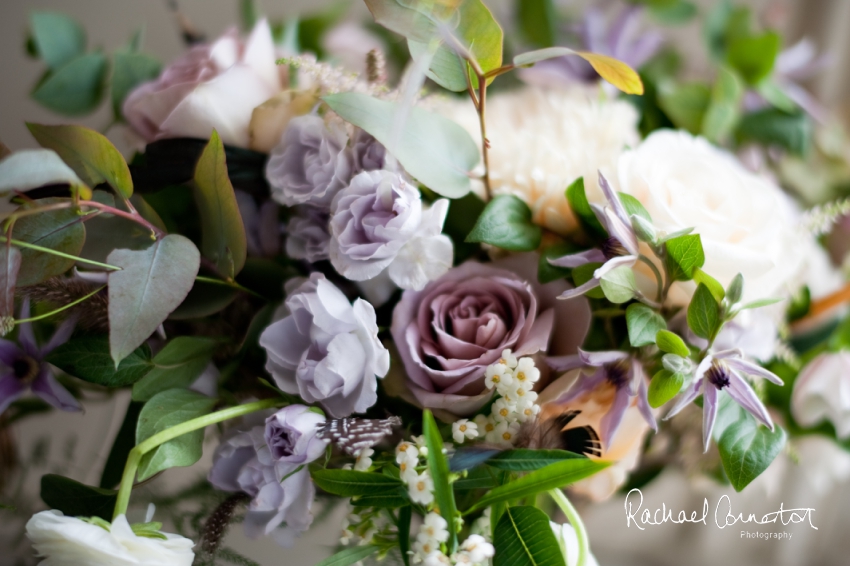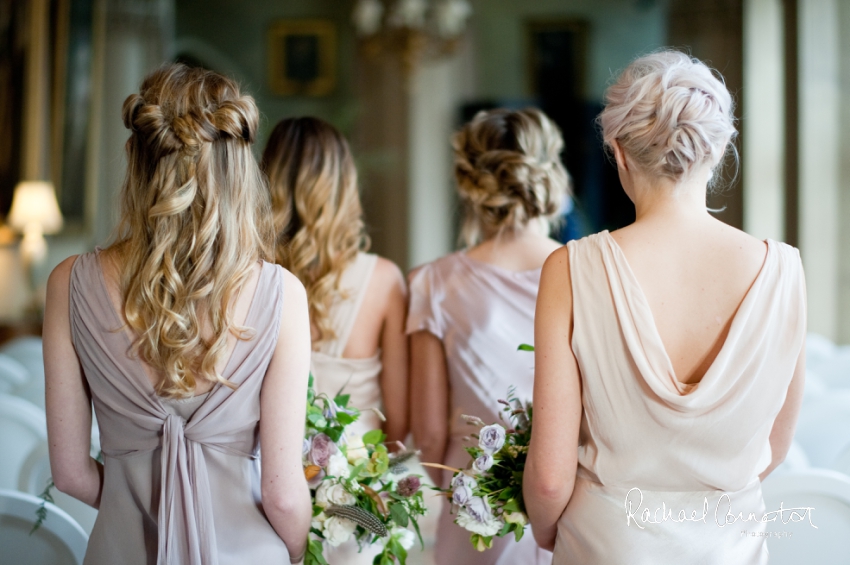 The brilliant Rebecca at Floraldeco created a dramatic floral installation to be a focal area for the grand Ballroom (a rambling, architectural feature, with cascading florals which pooled to the floor). The main bouquet contained the same blooms interspersed with an abundance of feathers (to mirror the striking architecture of the Castle turrets) and this married together beautifully with the tweed bodice and antique-inspired skirts of the couture wedding gowns.
Multi-award-winning gown designer Joanna Leigh Couture, hand stitched a number of gowns for the shoot, including a tweed gown, using a pattern that was inspired by the castles own tweed. The unique design pays tribute to aristocratic traditions and also to the likes of Coco Chanel for reinventing tweed for feminine and softly sculptured tailoring. We also incorporated two other designs from Joanna's portfolio. 'A striking silk organza gown with glamorous fitted bustier and figure-hugging fishtail underskirt, created a dramatic sense of romance on Belvoir's spectacular staircase'......'For the third design, exquisite French Chantilly lace delicately dances around the scalloped hemline and climbs the soft tulle to meet an luxuriously embellished shoulderline.'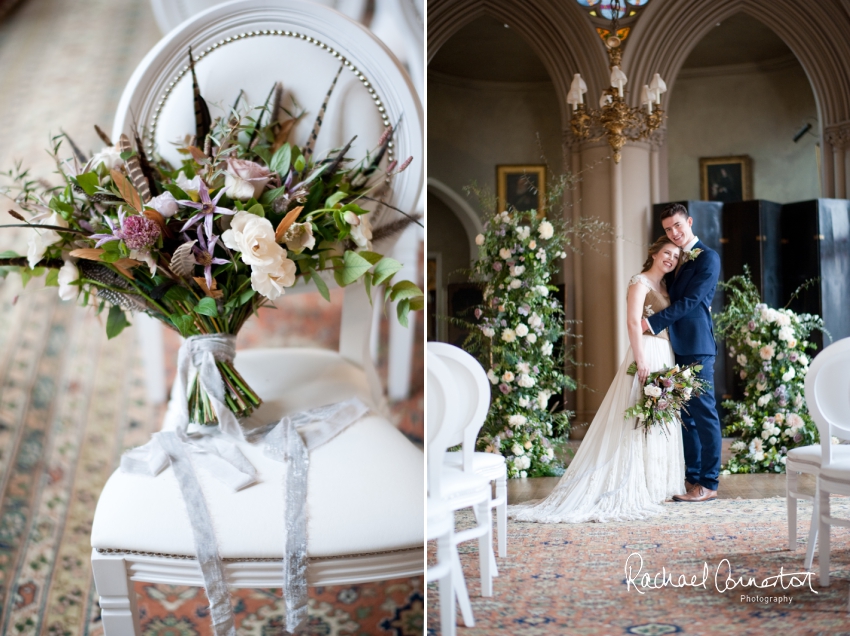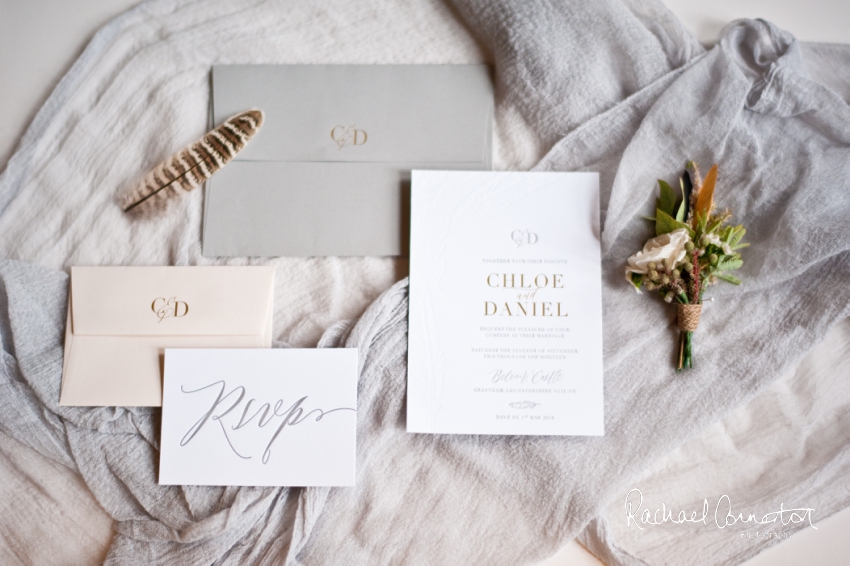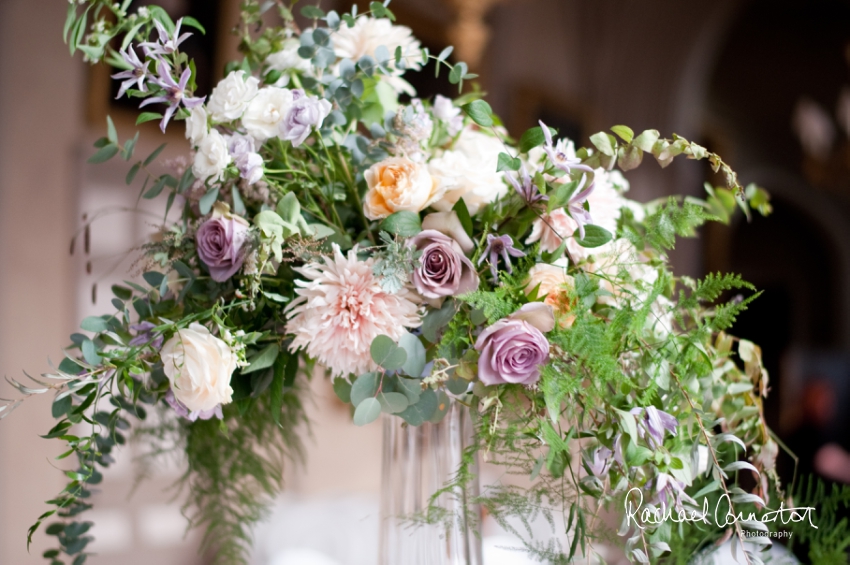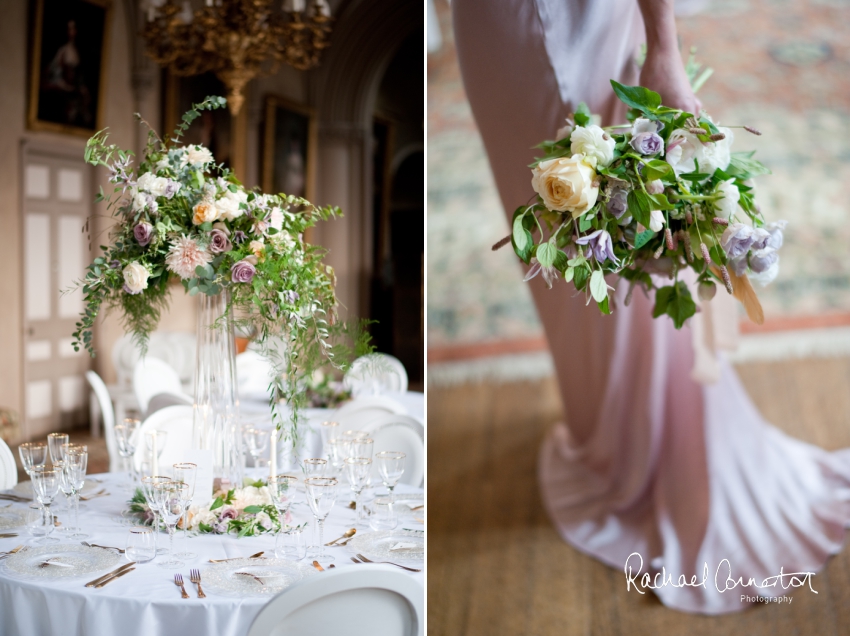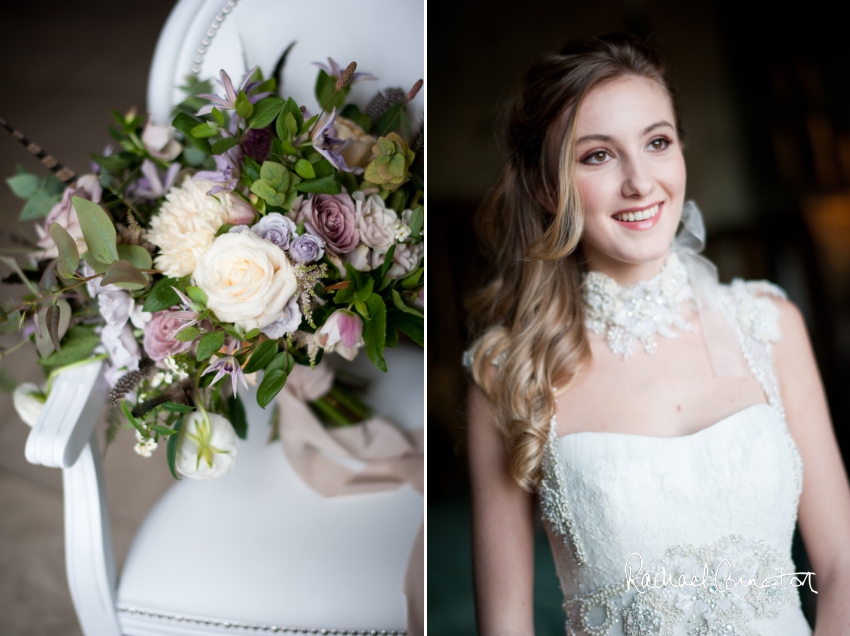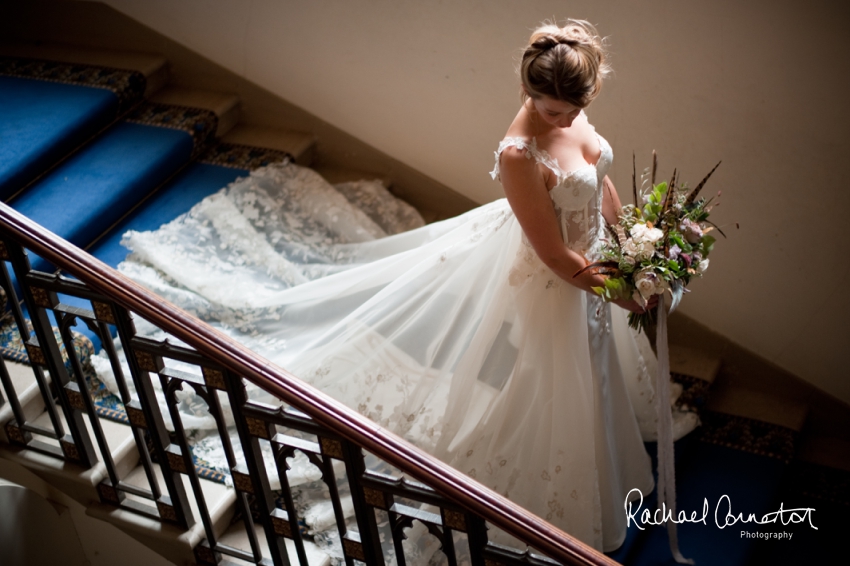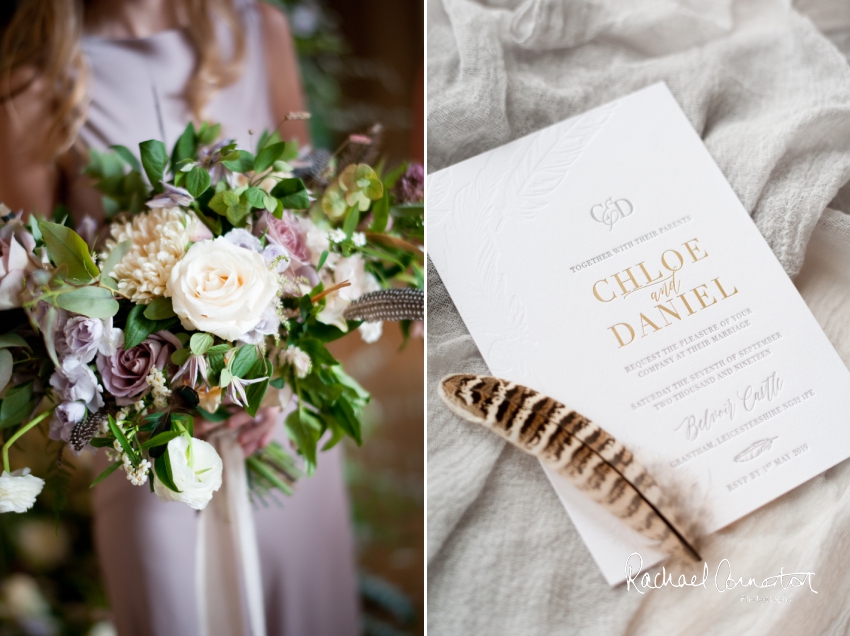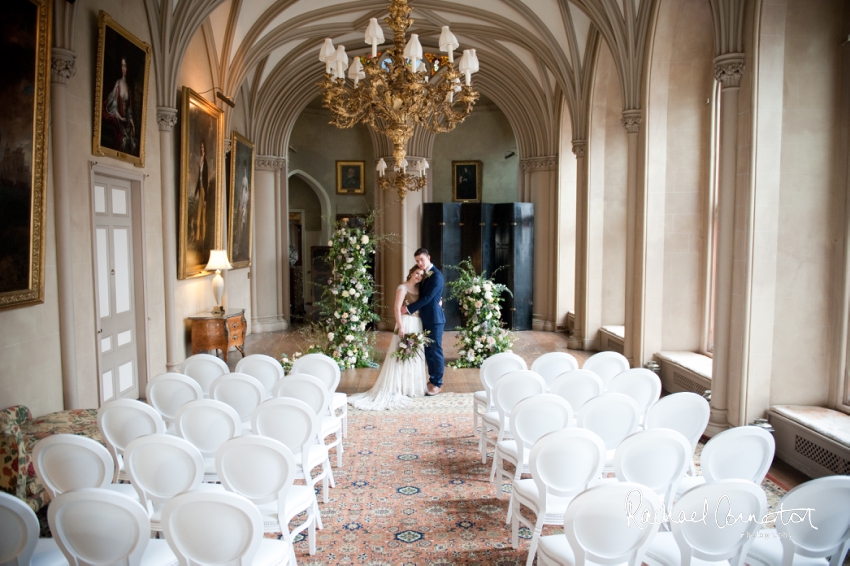 The four-tiered 'statement' cake by Couture Cakes mirrored the same beautiful florals as used in the dramatic installation and, by positioning on an elegant perspex plinth, was designed to create the illusion of it 'floating'.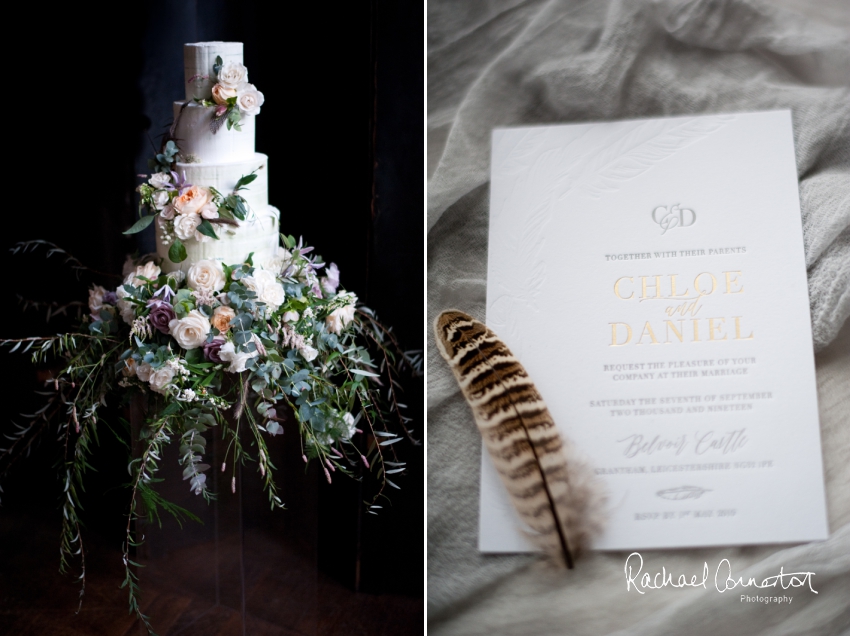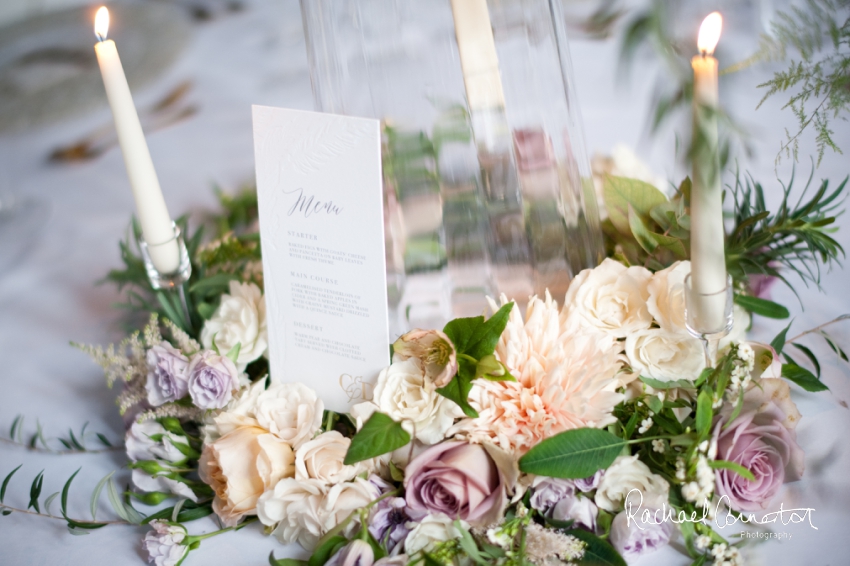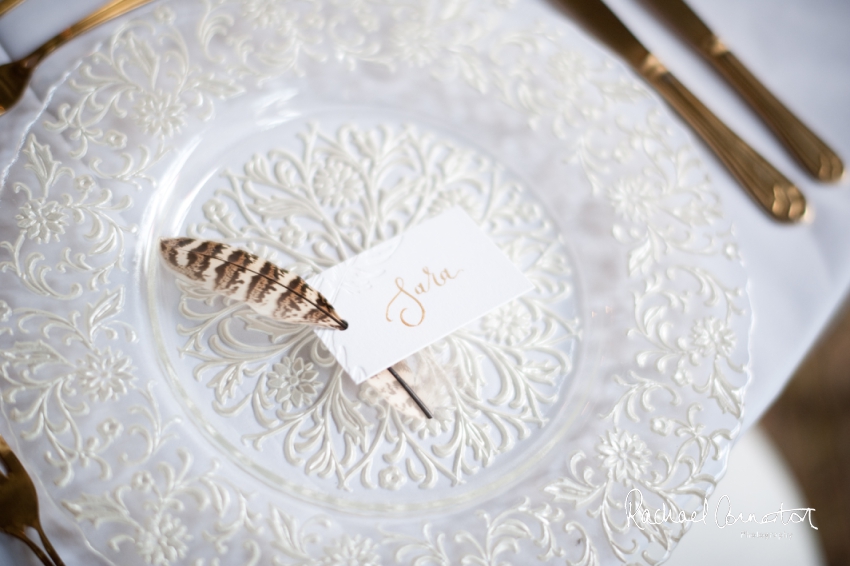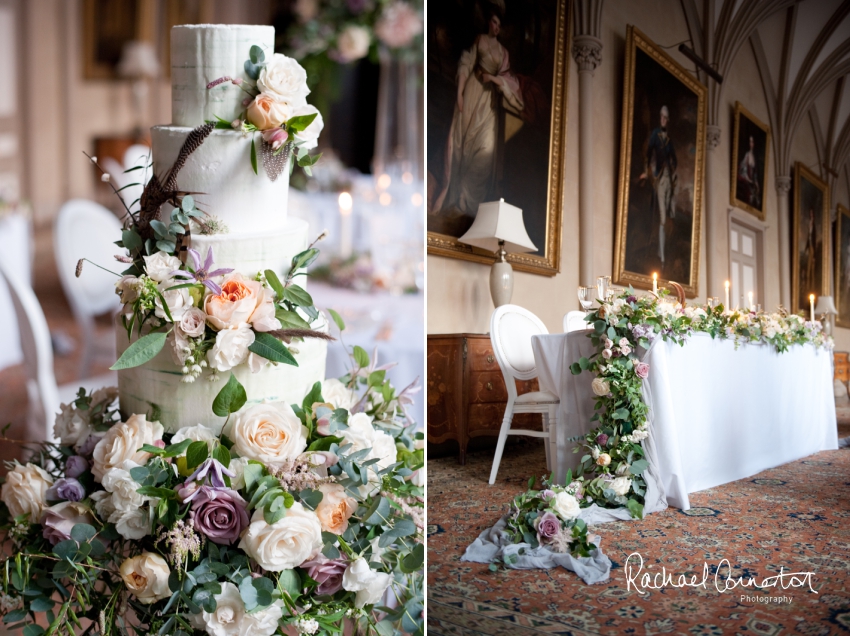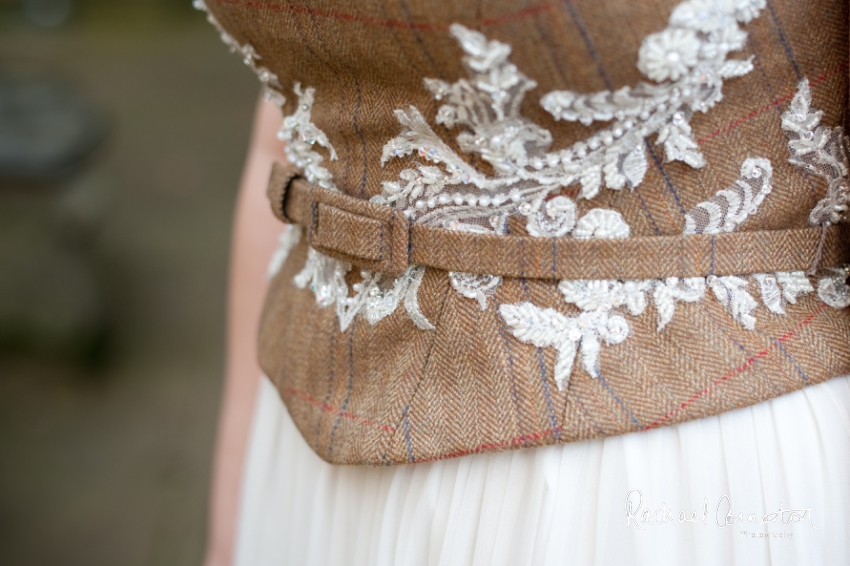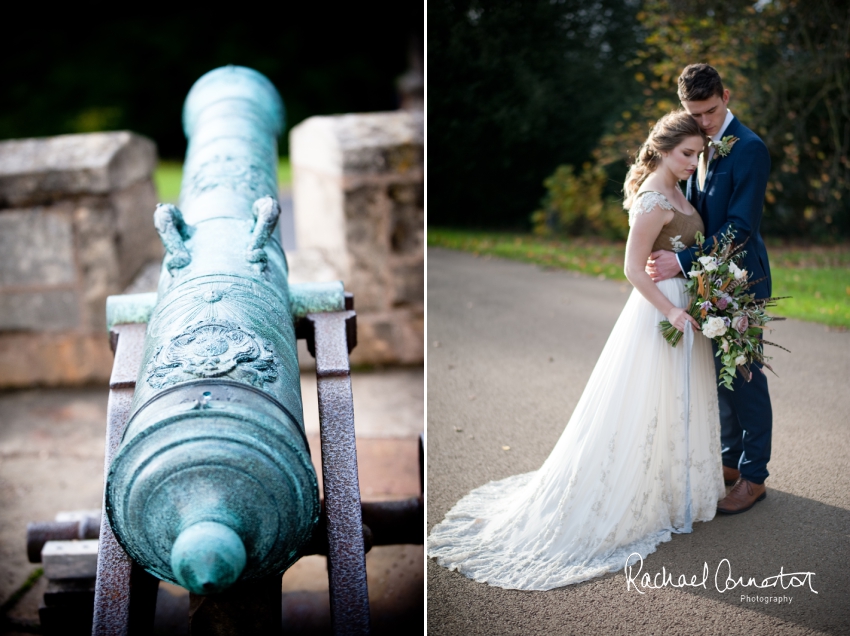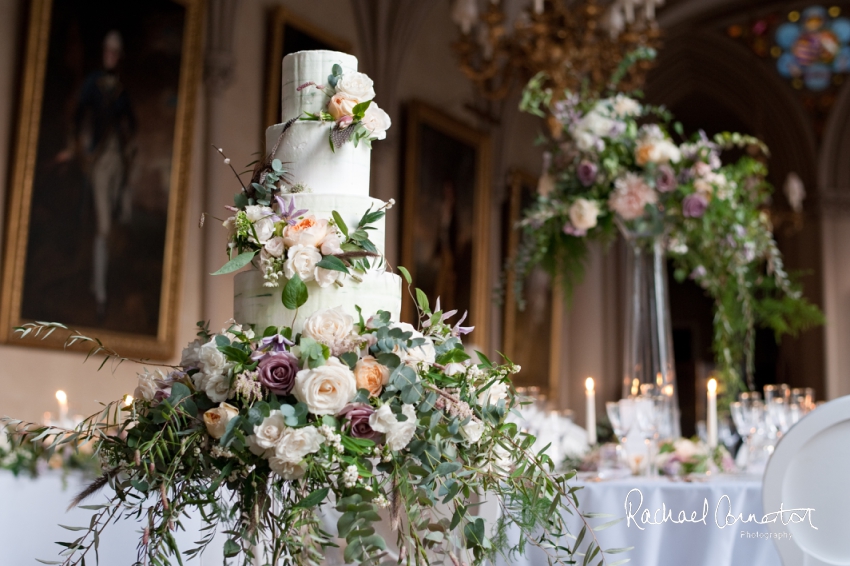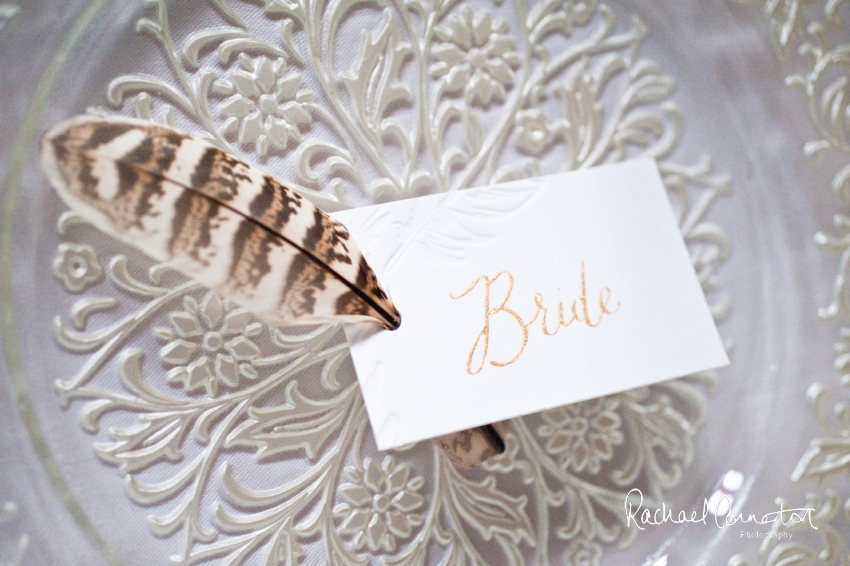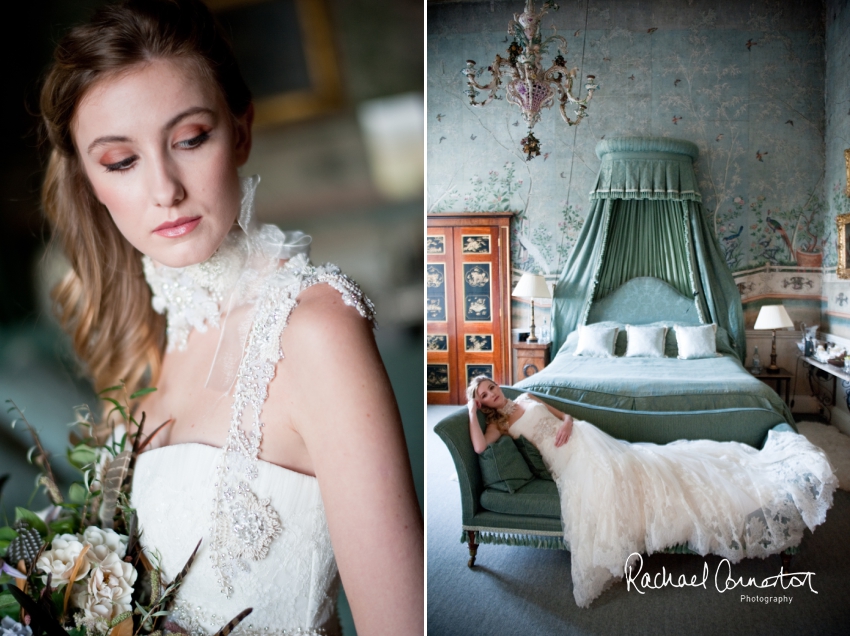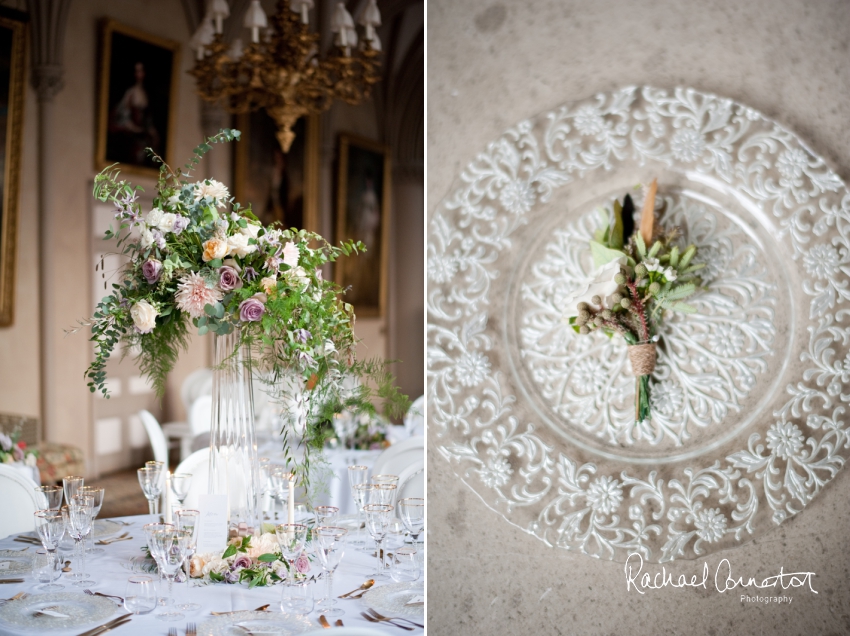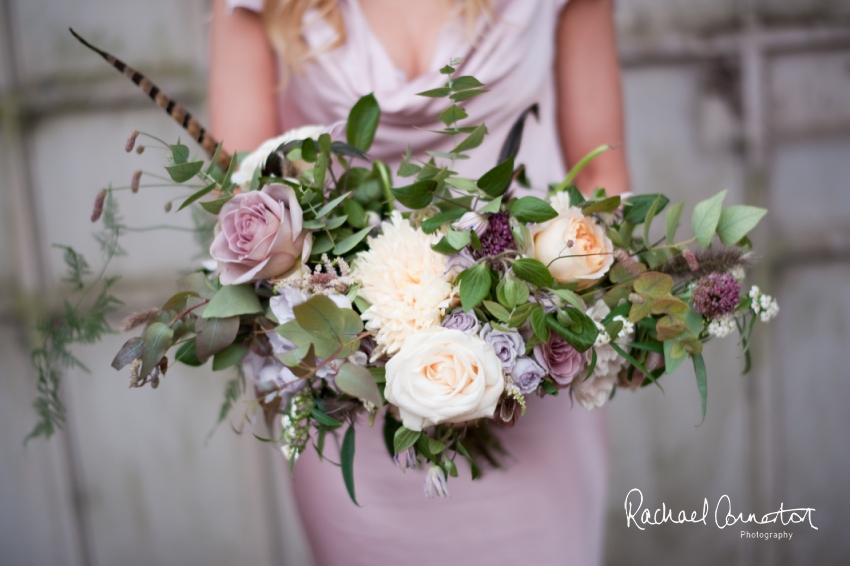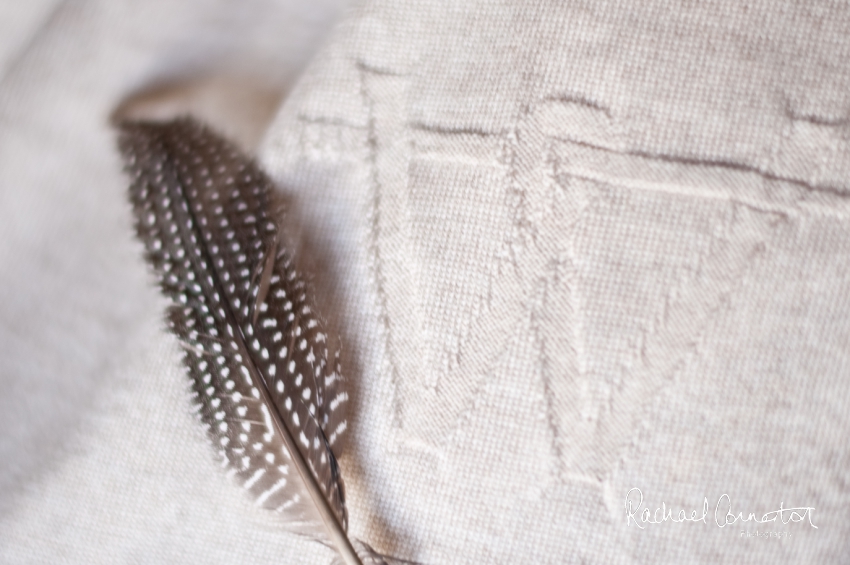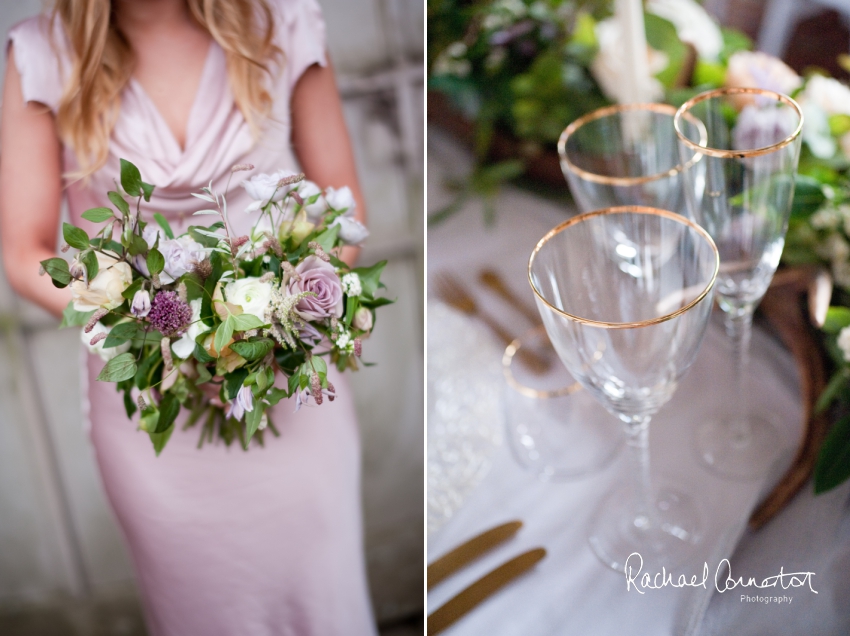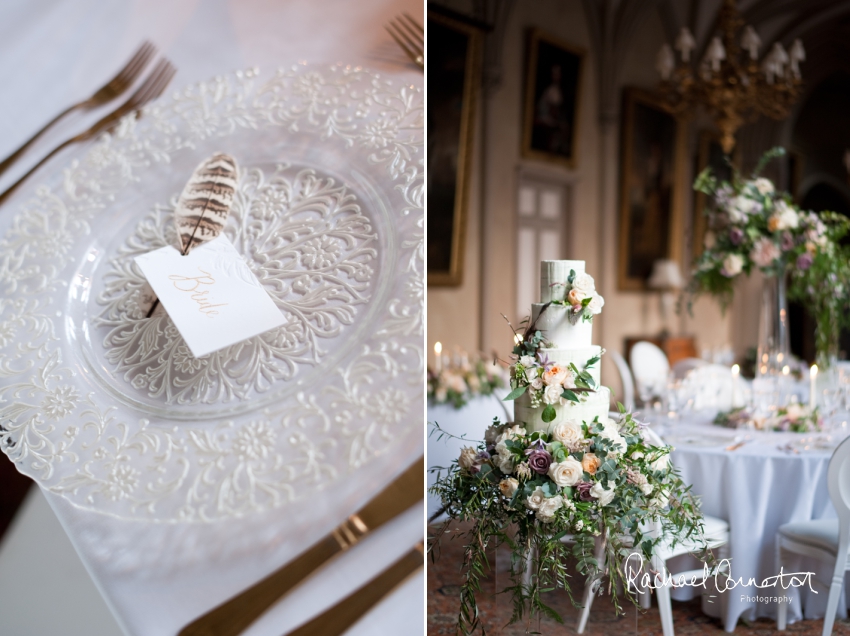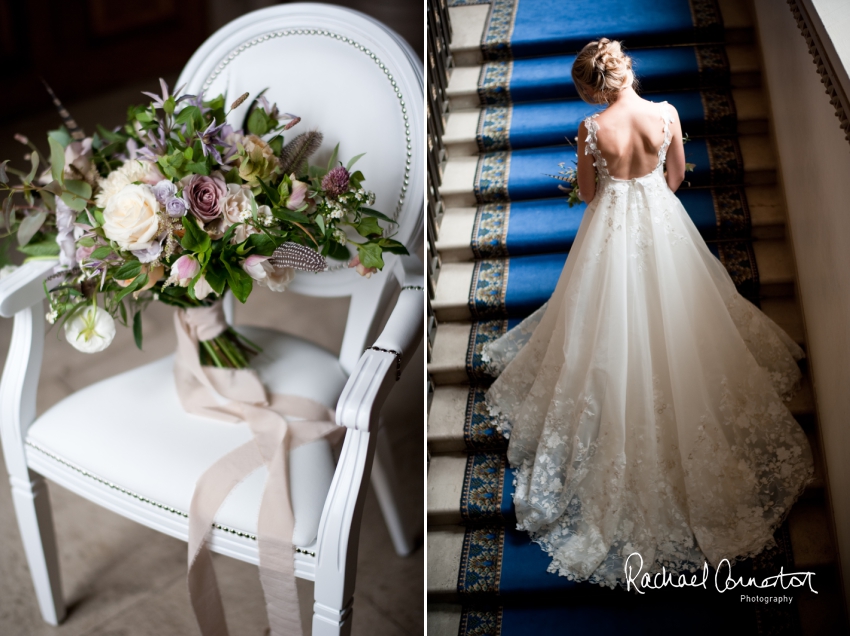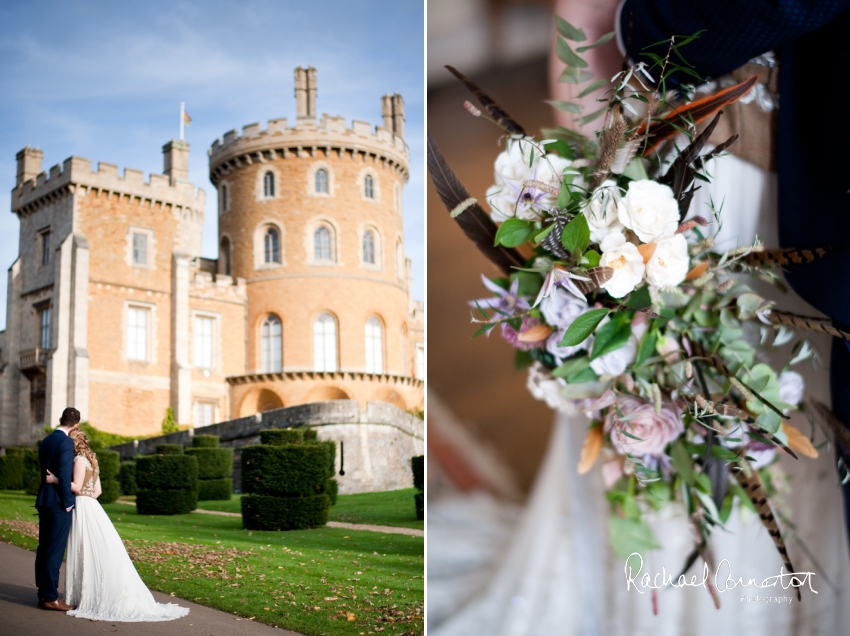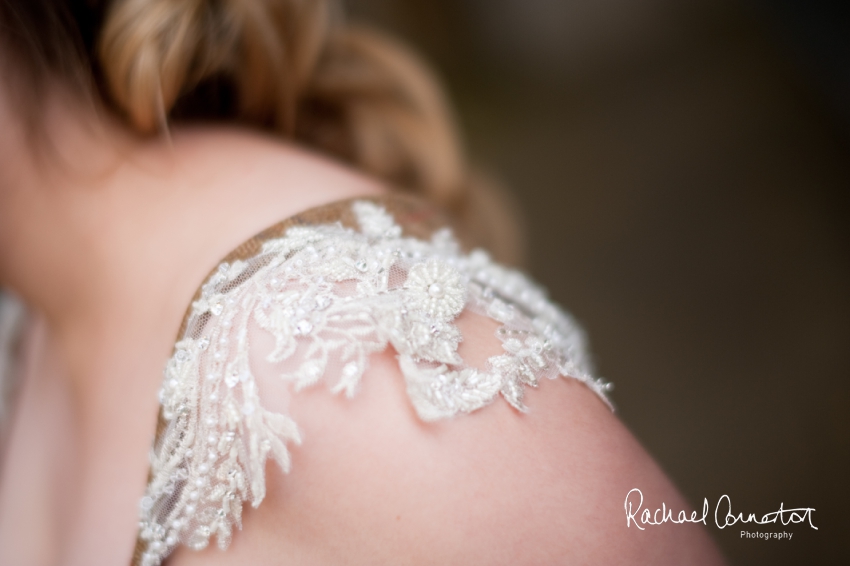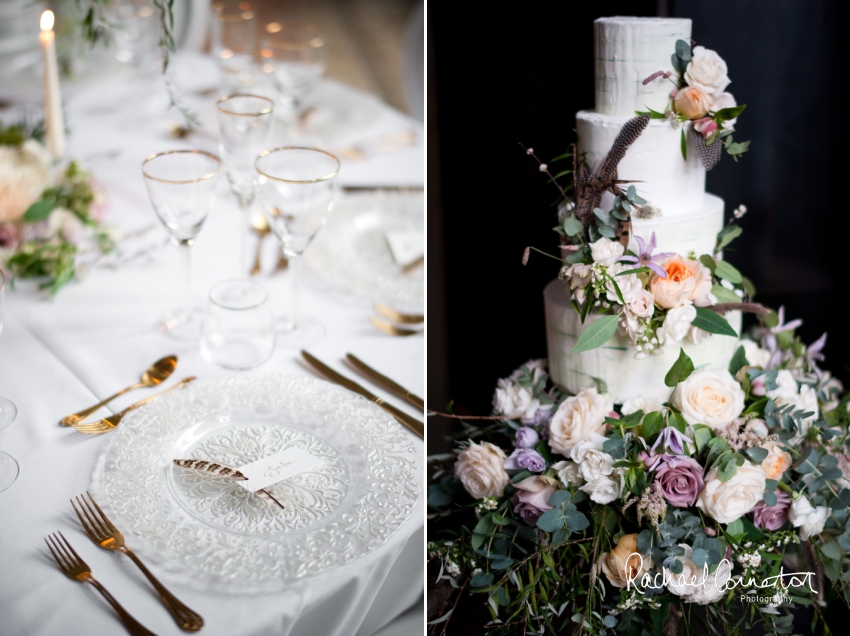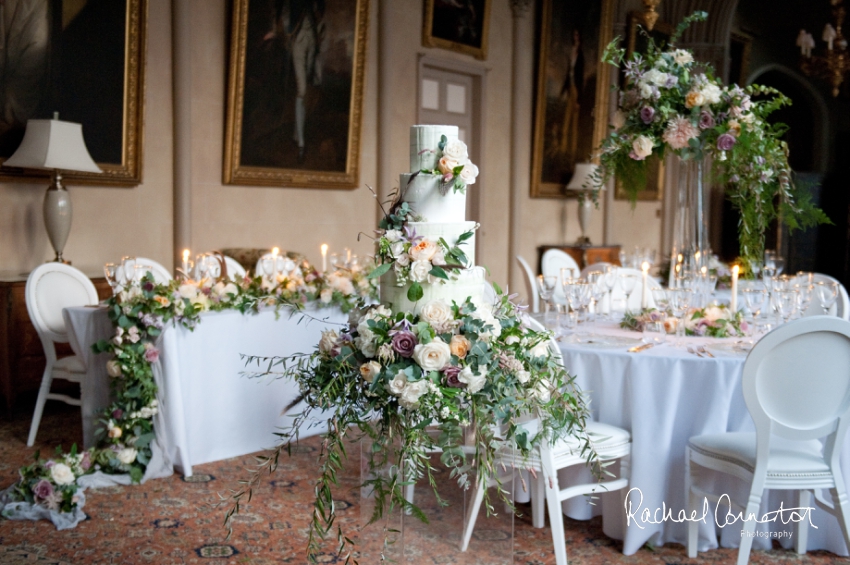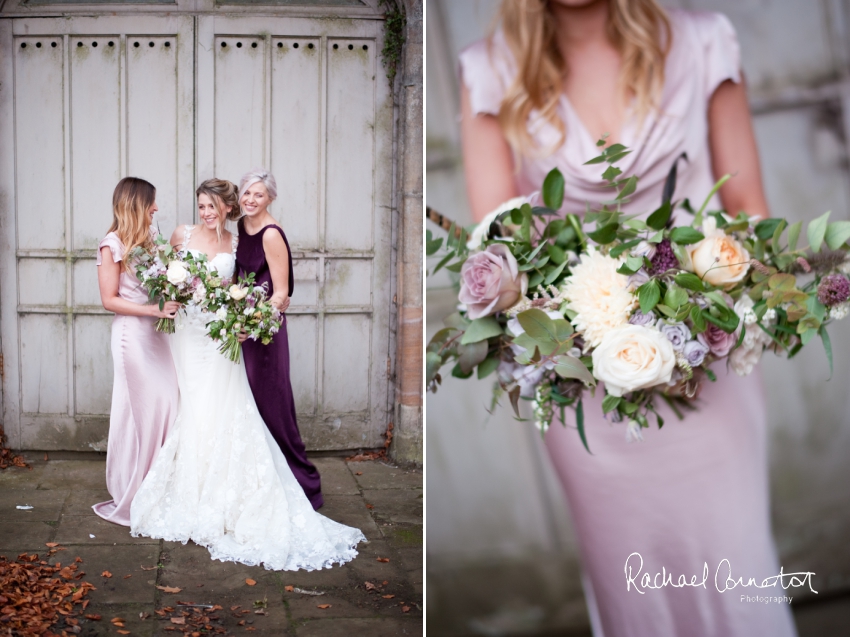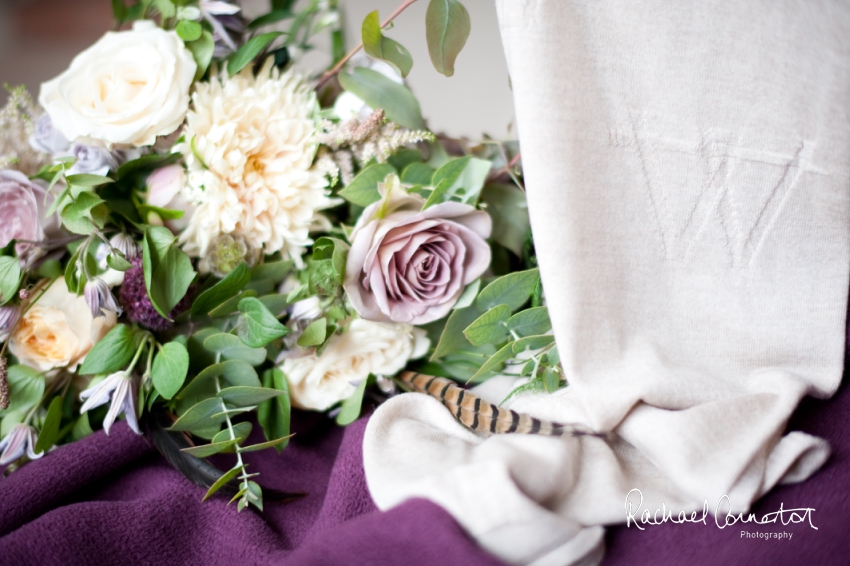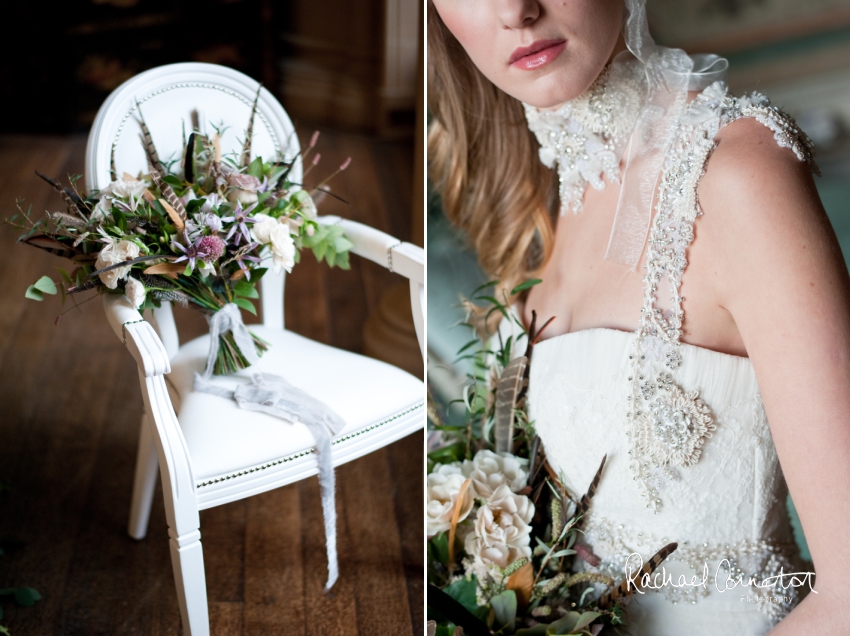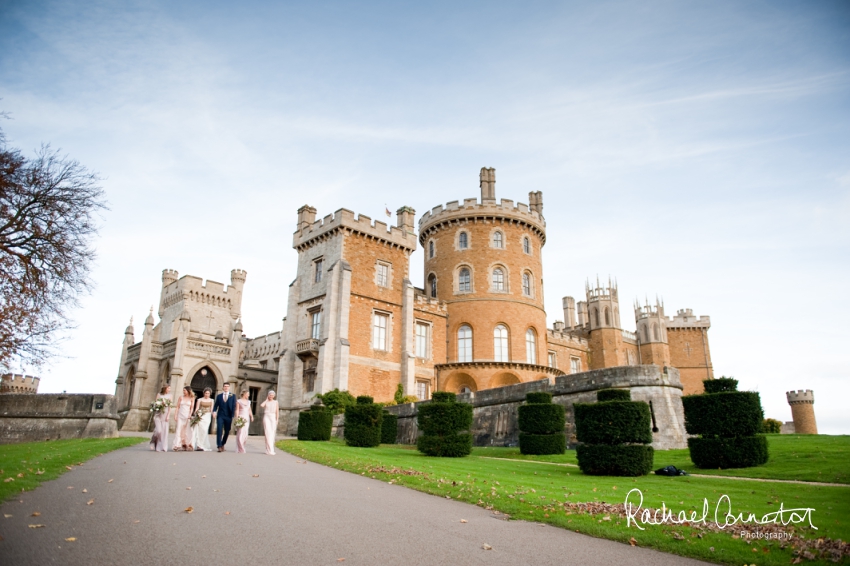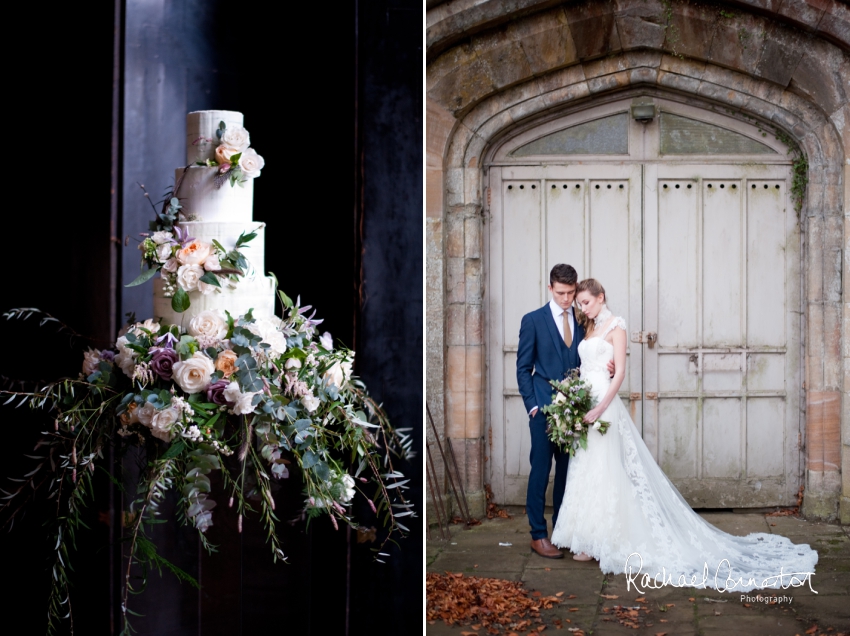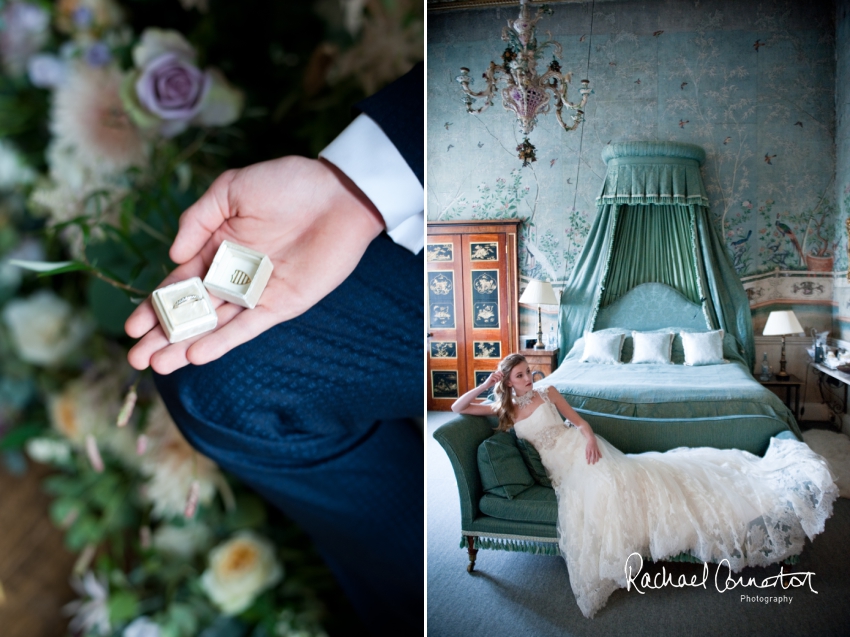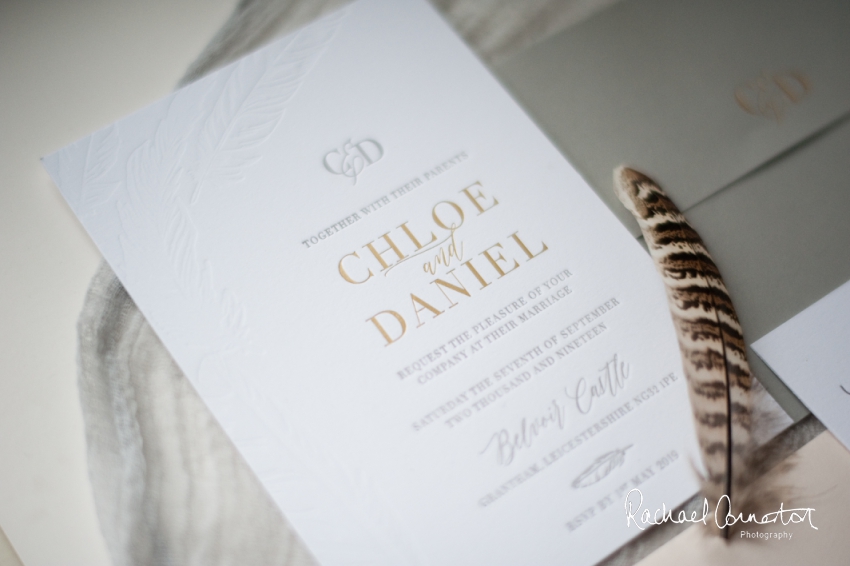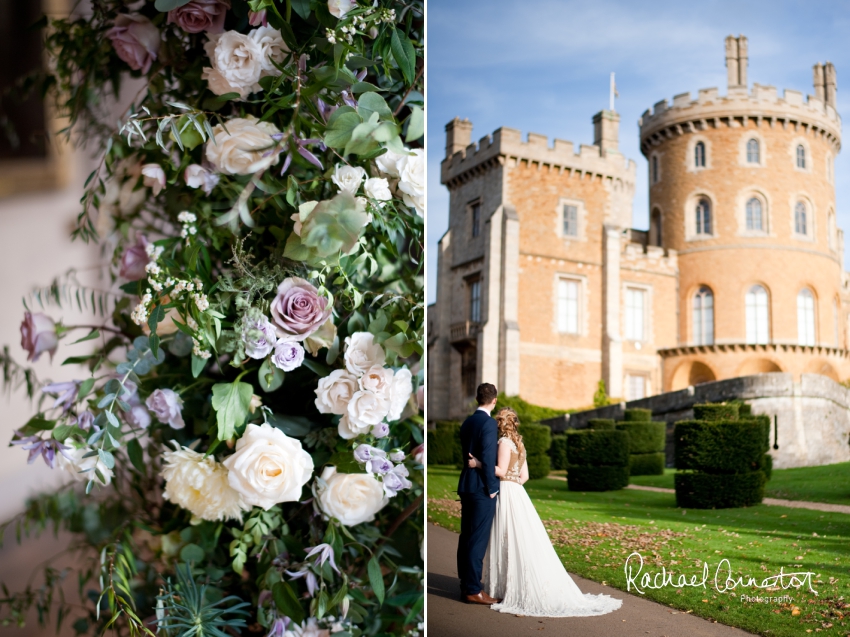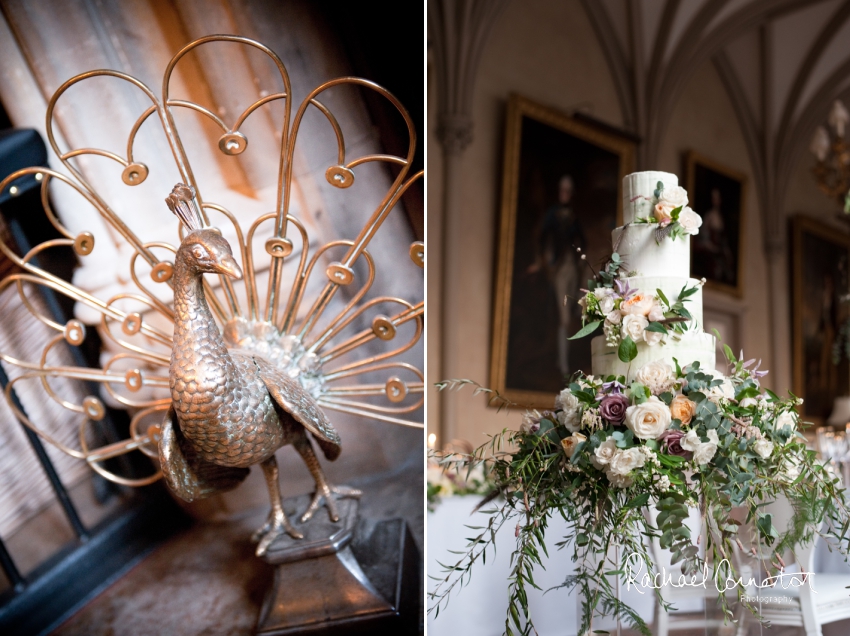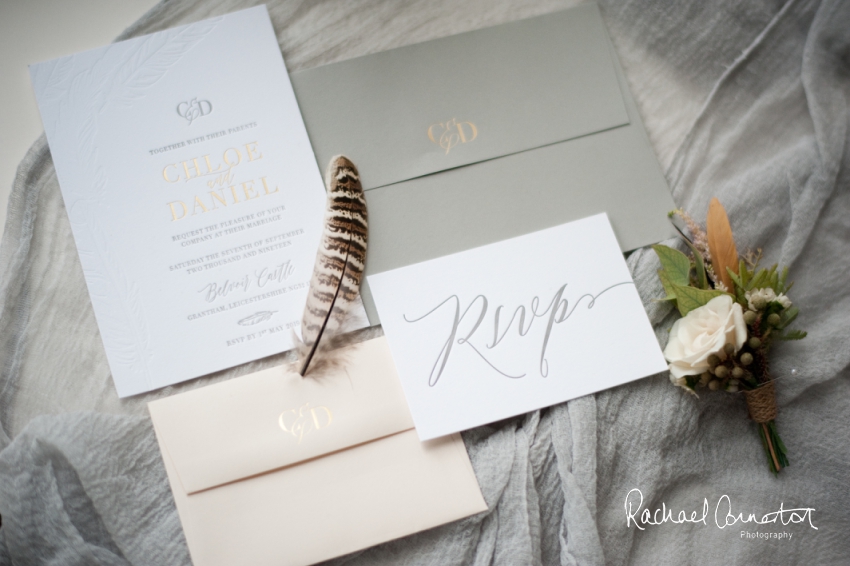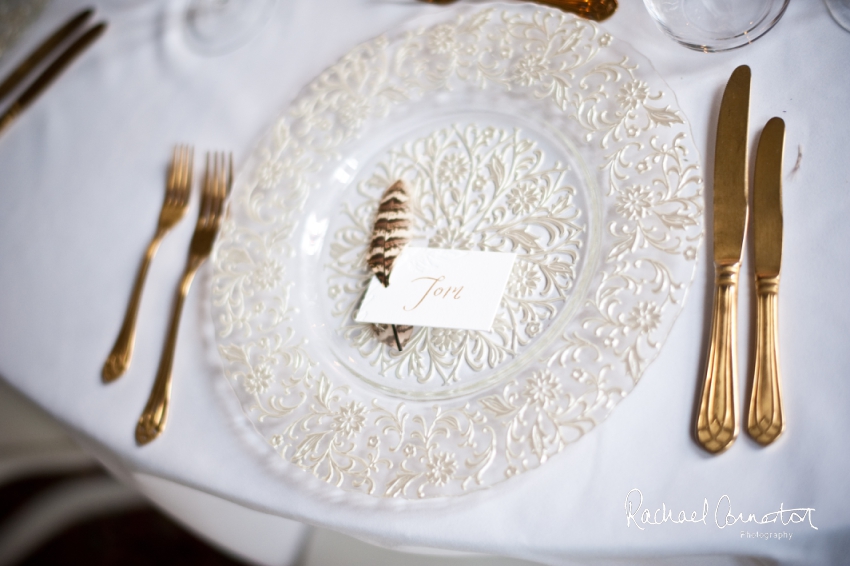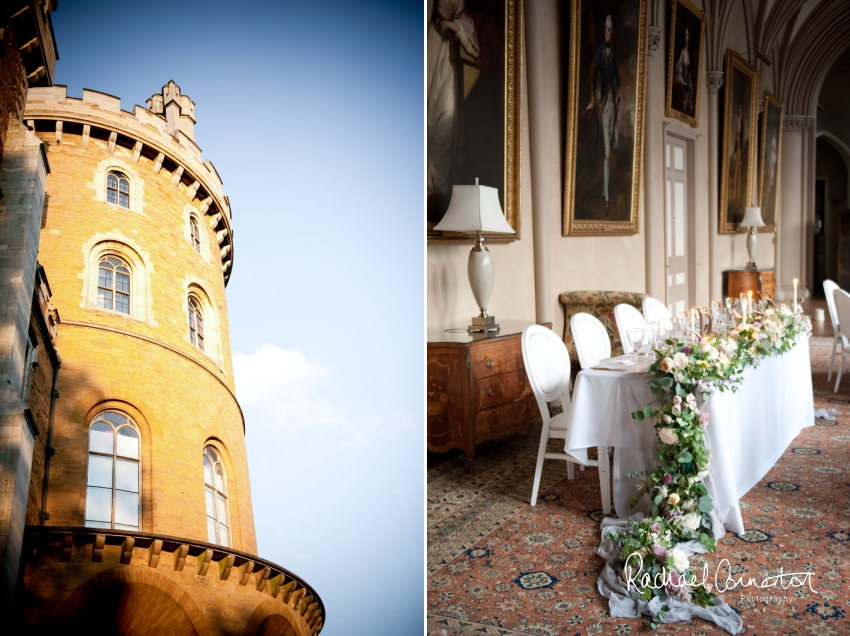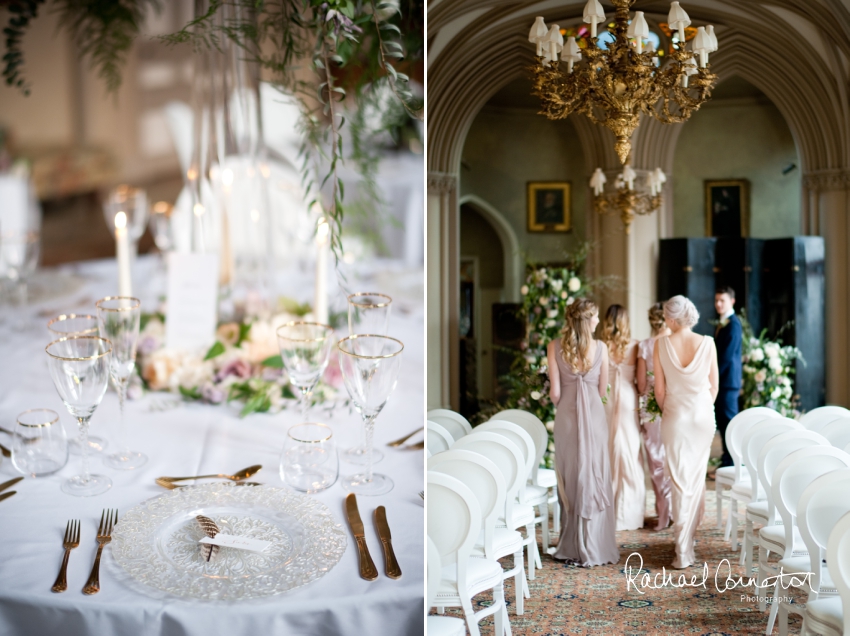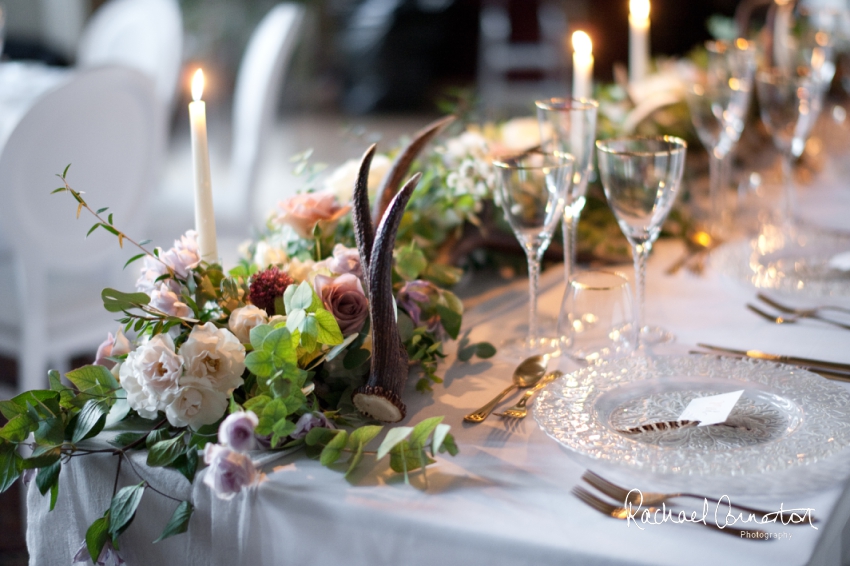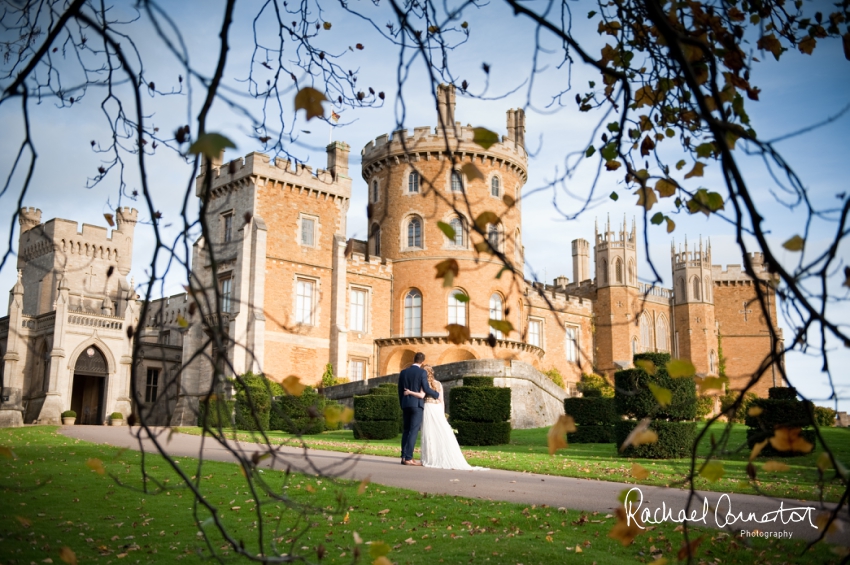 We loved this project, right from the onset, and to be able to see it flourish and bloom (pardon the flower pun!) from one exciting hit of inspiration is a magical feeling. We hope it helps inspire, not only brides and grooms excitedly planning a gorgeously rich autumnal wedding, but also a fresh romantic one (and here's to more feather-infused bouquets!). Thank you to the 'English Wedding Blog' for the lovely feature.
Venue: Belvoir Castle
Planning and styling: Natalie Hewitt Wedding and Events
Wedding dresses: Joanna Leigh Couture
Groomswear: Coneys
Florist: Floraldeco
Cake: Couture cakes
Hair and makeup: Jenn Edwards and Co
Bridesmaids dresses: Ghost
Stationery: Rose Press
Linen runner: Mad Philomena
Furniture: Rosetone
Glassware and crockery: Whitehouse Crockery
Velvet ring box: The Mrs Box
Knitwear: Waring Brooke