Catherine and Henry's Hinwick Hall summer wedding
I had a big smile on my face as I read Catherine's first lovely email in my inbox '.....we really love the style of your photos and our close family friend provided a glowing review of your photography following her wedding....'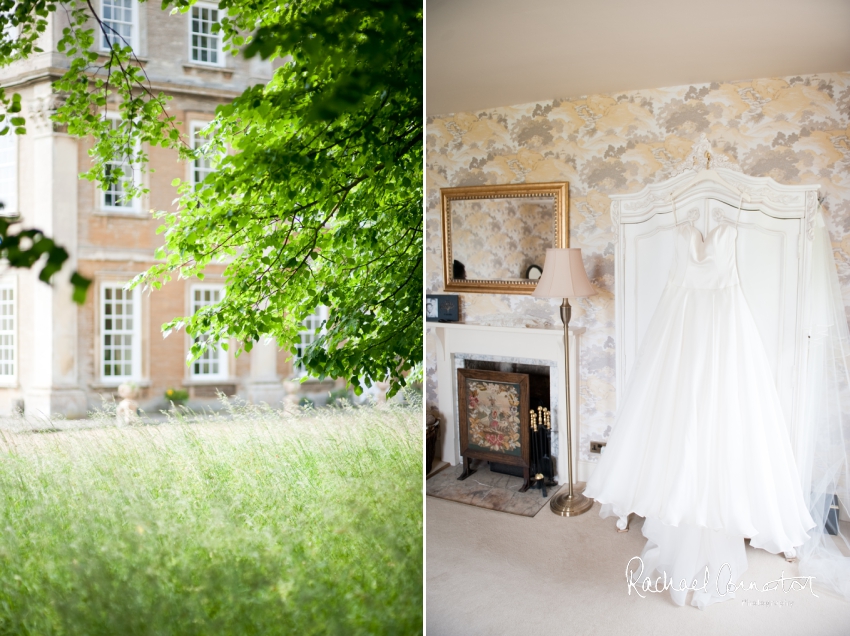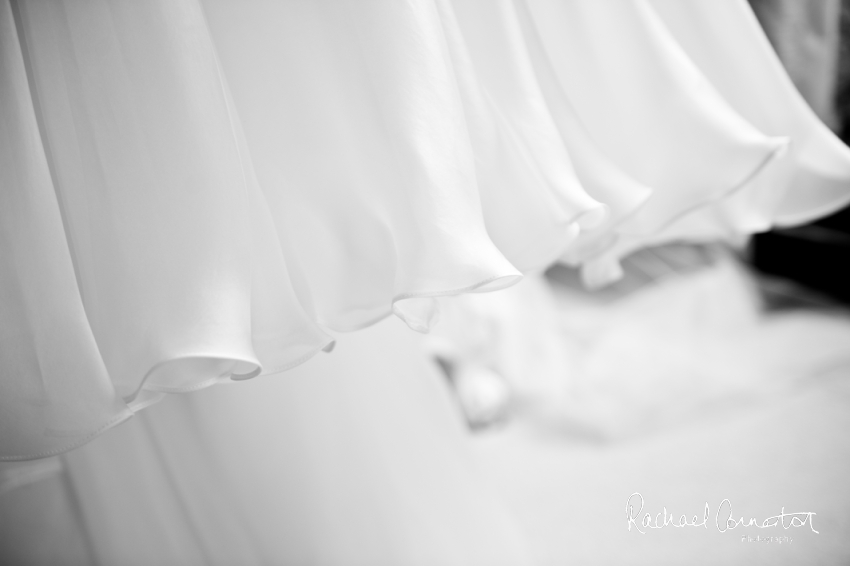 It makes my heart sing to hear that our previous brides and grooms have chatted happily about our work and I soon realised that she was referring to Sarah and Johnathan's wedding at the beautiful Stapleford park, the previous year. I was even more excited after we'd spoken on the phone and Catherine described hers and Henry's gorgeous plans for their wedding at Hinwick House in Northamptonshire.
Northamptonshire is my home county and, although I knew the area well, we'd yet to have the pleasure of shooting at Hinwick. As I pulled into the drive on the morning of the wedding and climbed the stairs of this beautifully furnished home, I knew that the day ahead was going to be something very special. Its building and interiors had such a calming sense about it and, even with the excited chatter from the girls pouring from the room ahead, I felt incredibly serene and really at home too.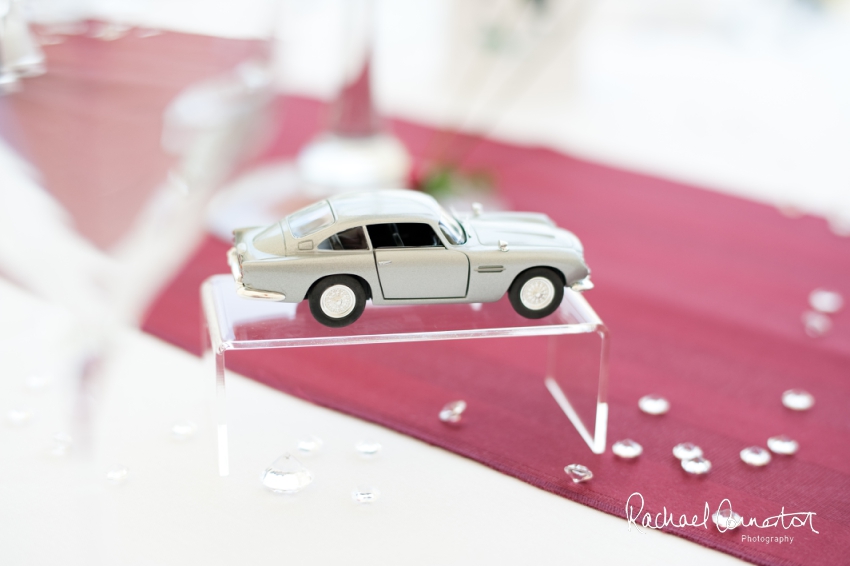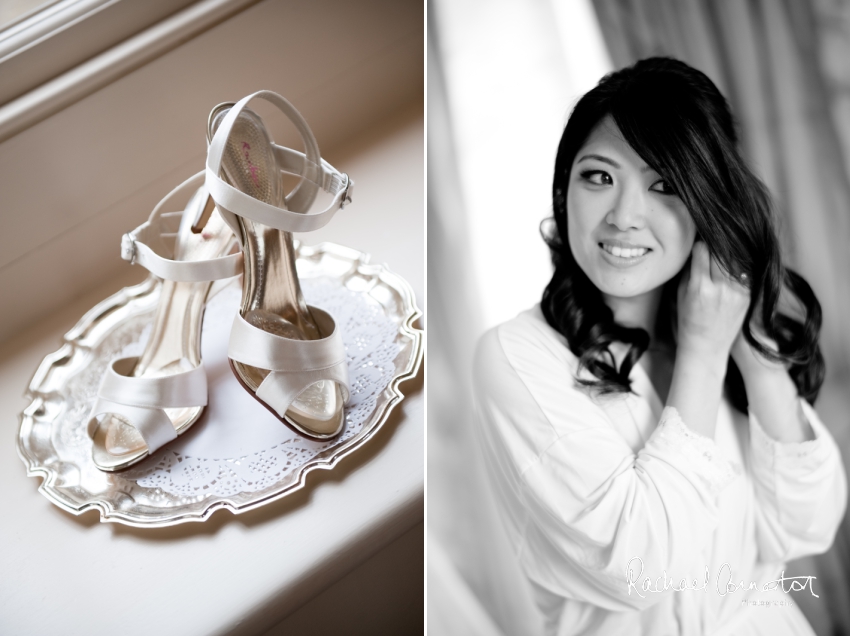 I knew from what Catherine and Henry had described on their lovely pre-wedding shoot that their day was to be a day of two parts, beautifully fused together; A blend of Catherine's Asian heritage and Henry's passion for all things James Bond brought together for the styling, their shared passion for food reflected through a fusion of East meets West and Catherine's beautiful CarolineCastigliano dress effectively being two dresses in one.
I was super excited as I watched through my lens Catherine putting on the first stage of her dress, followed by a pretty lace 'back-to-front' over jacket and I loved seeing just how beautifully the fabric appeared to 'flow' as she moved down the stunning staircase at Hinwick.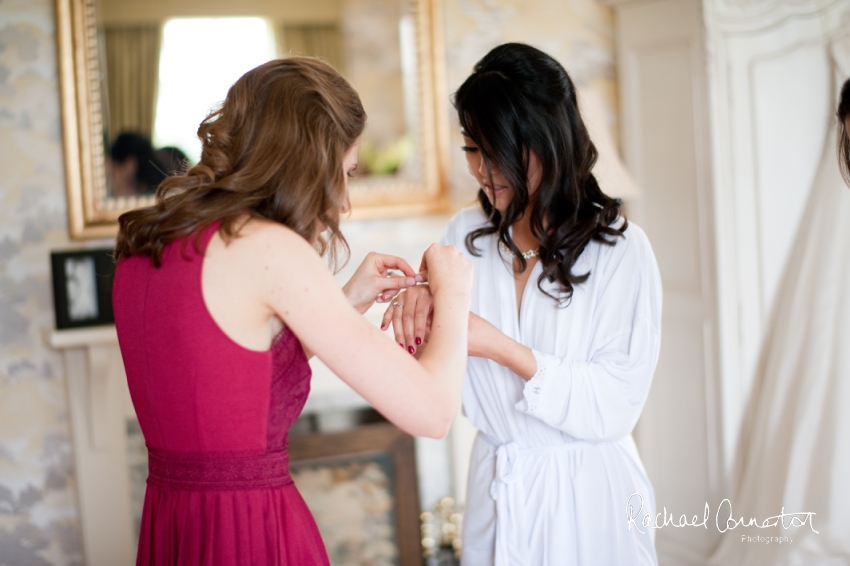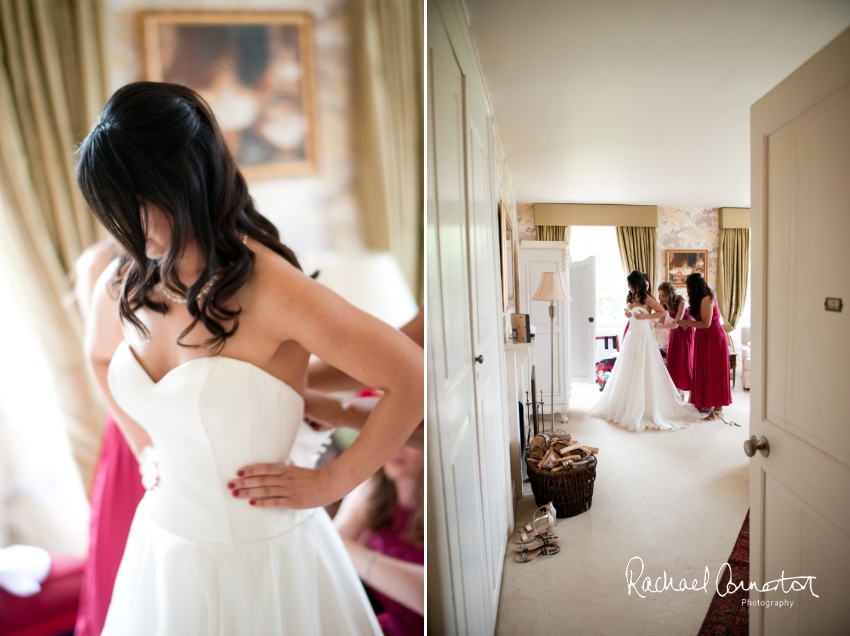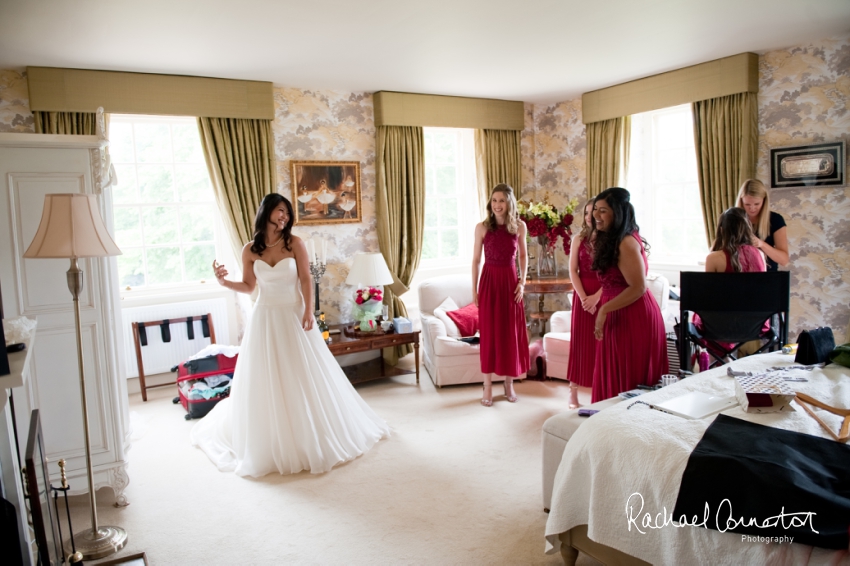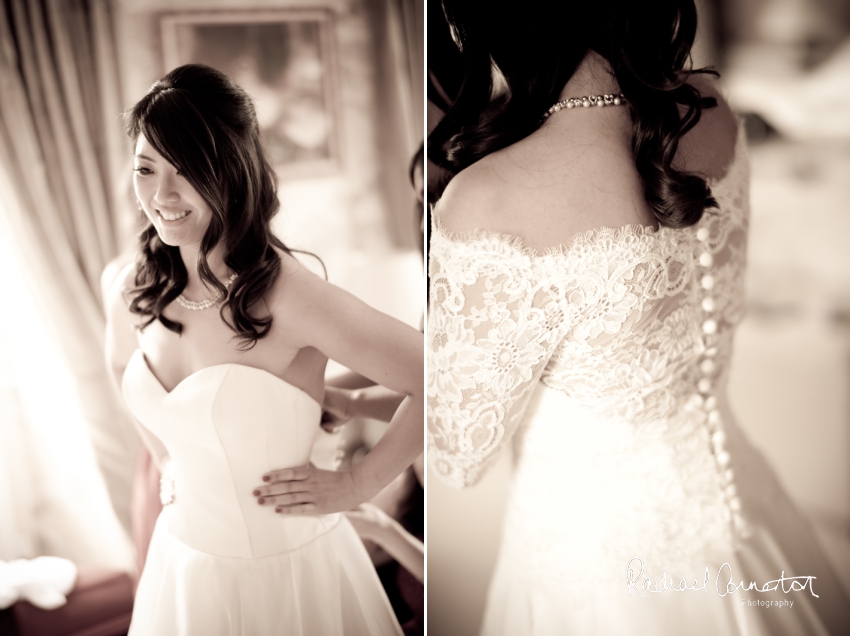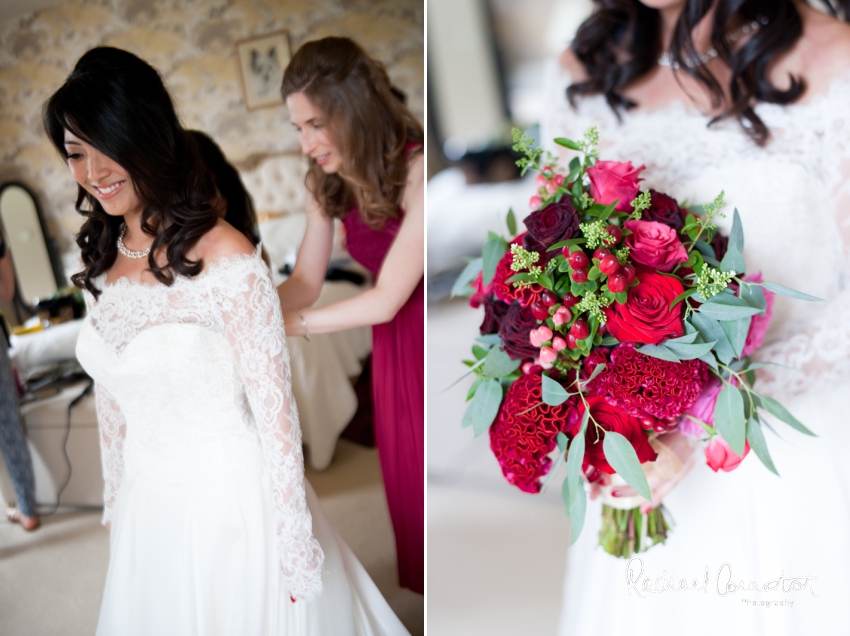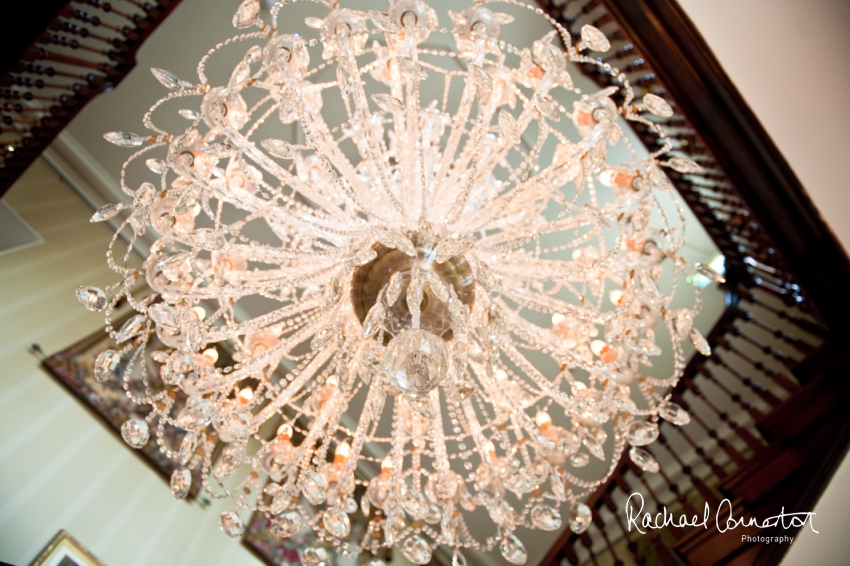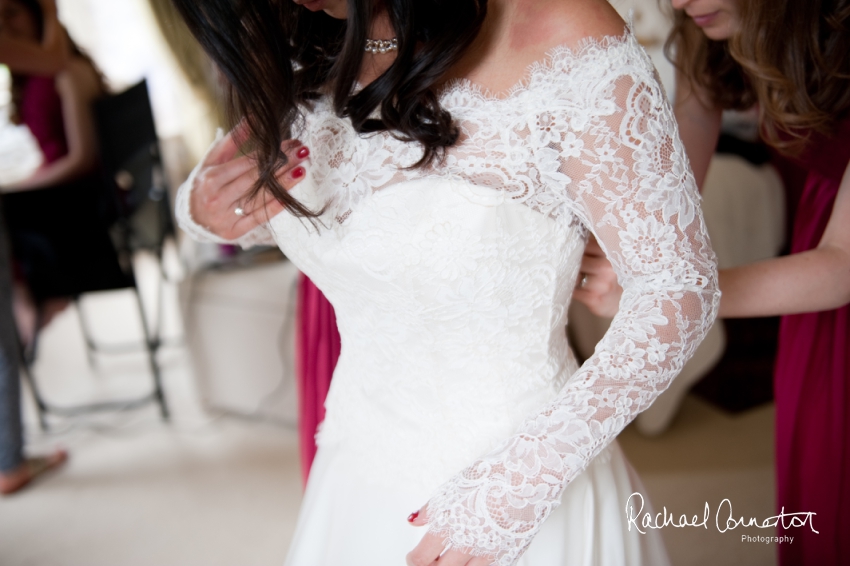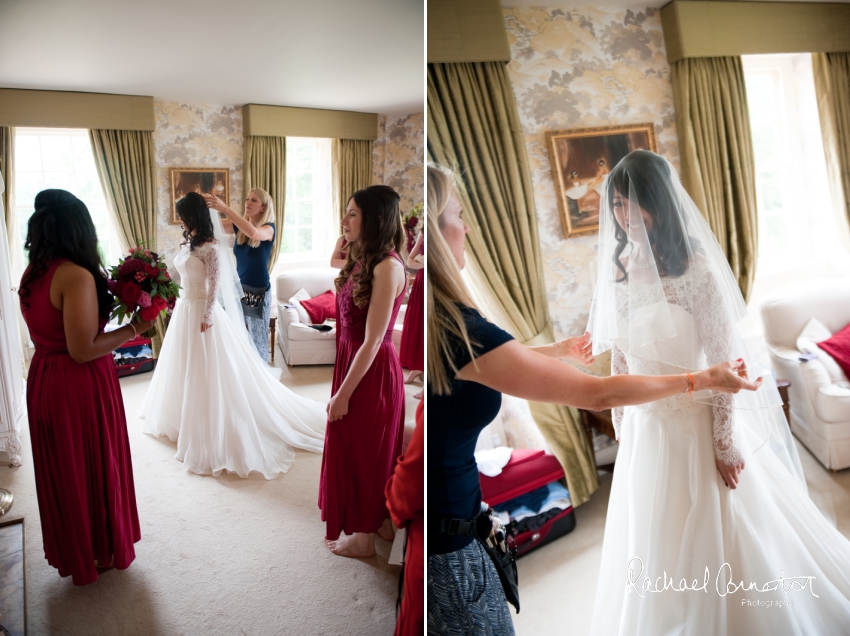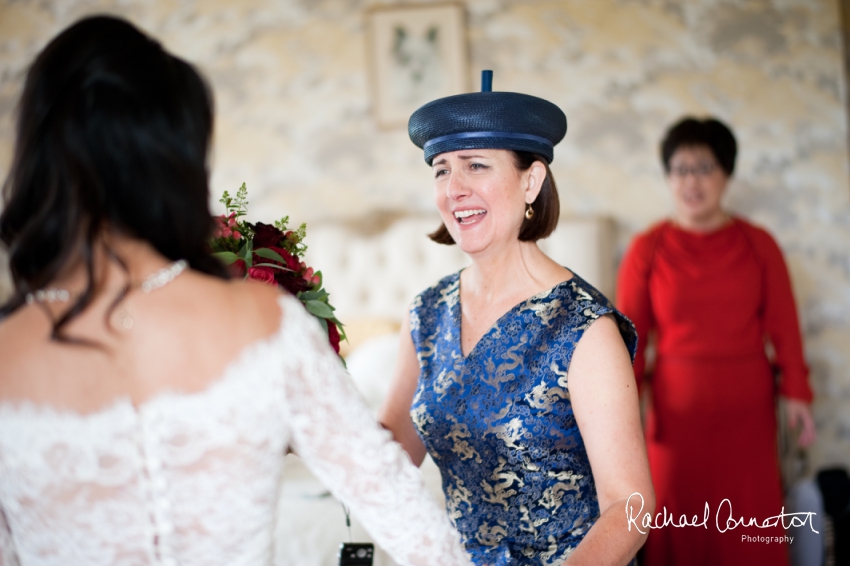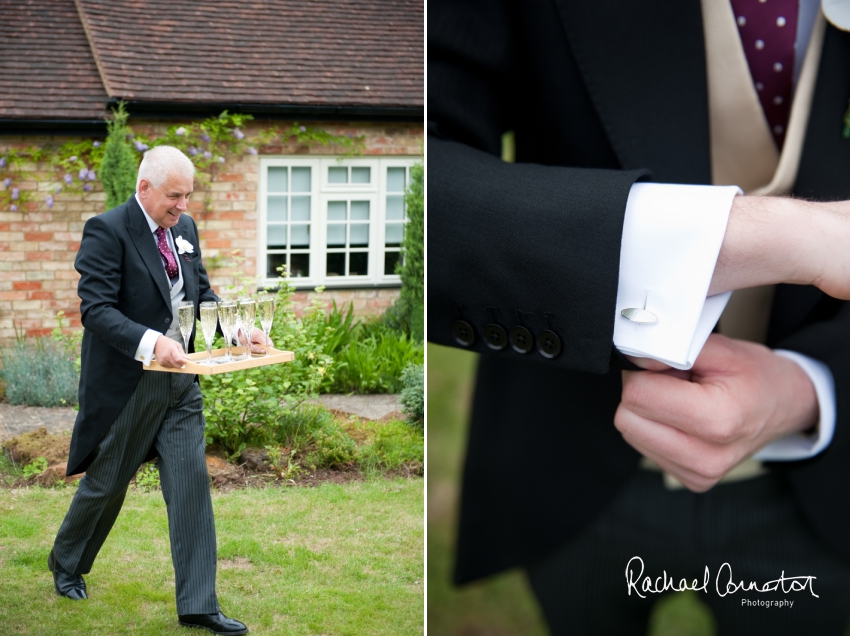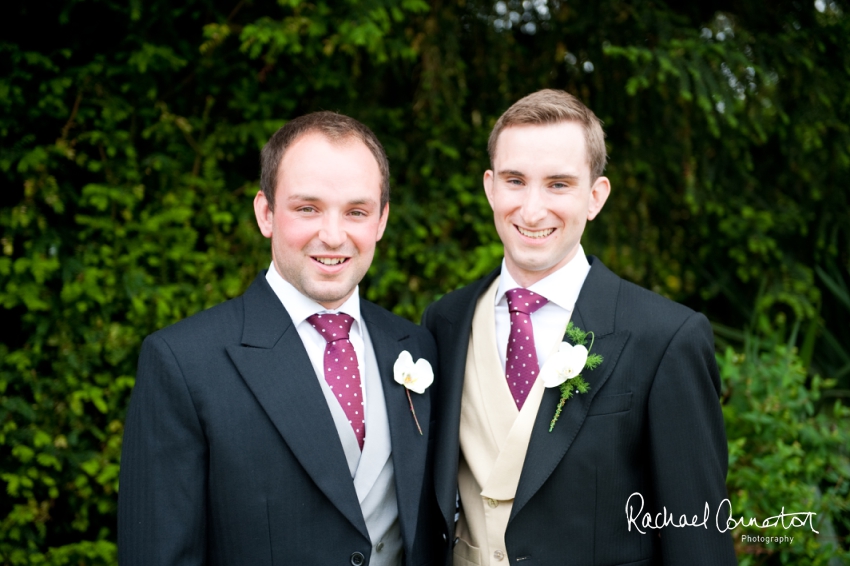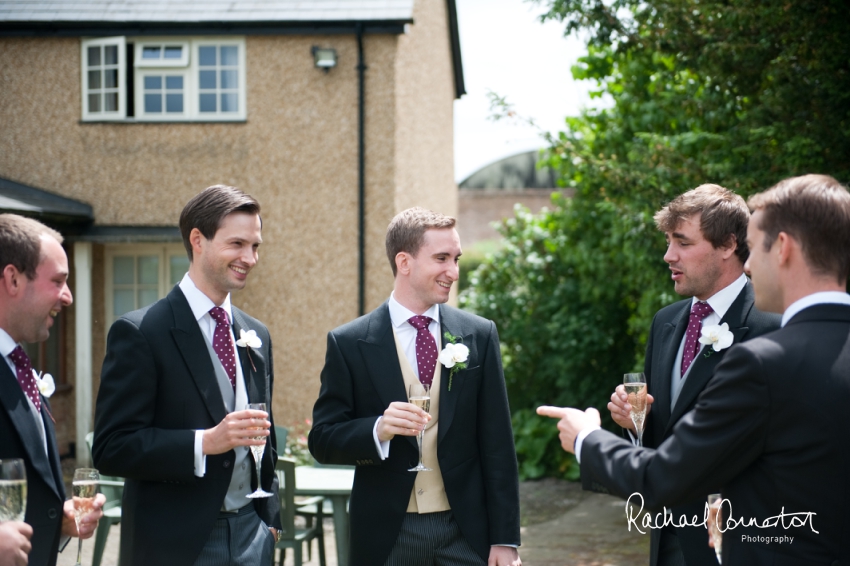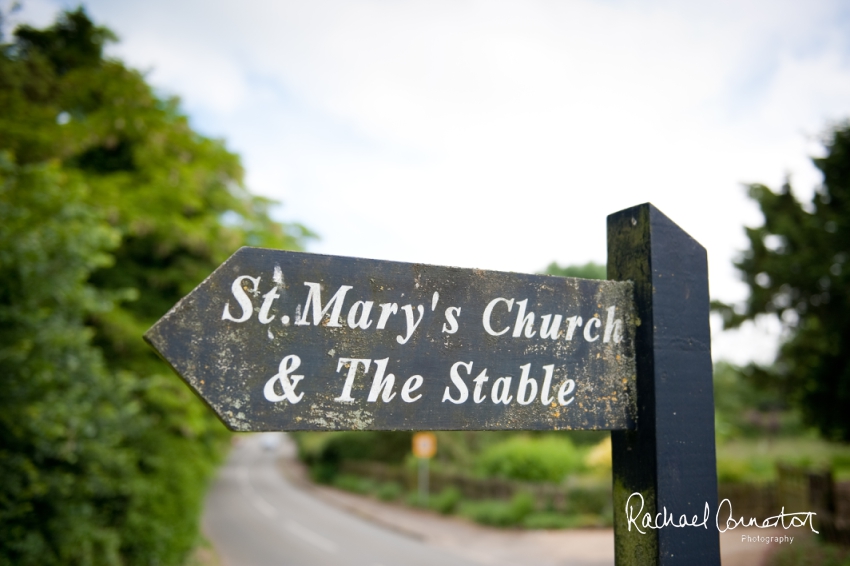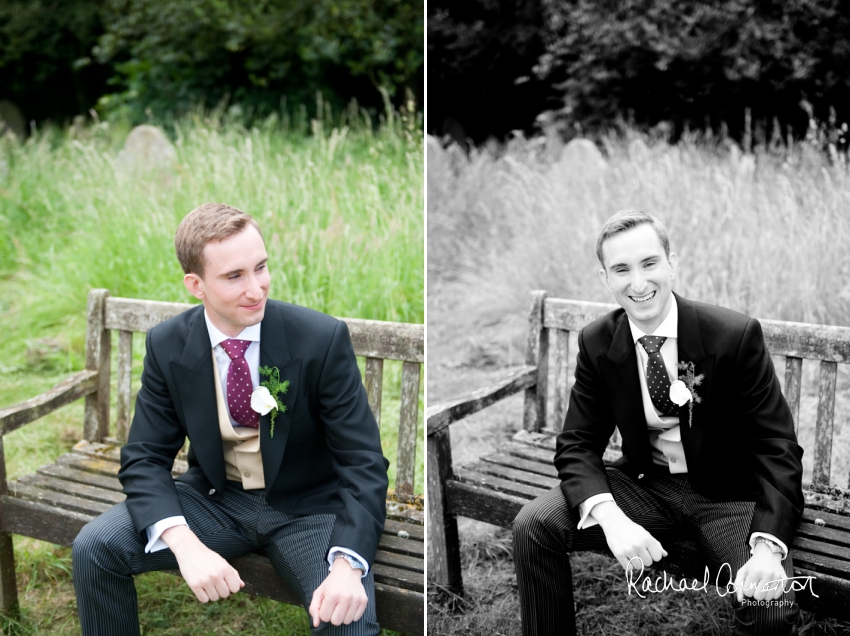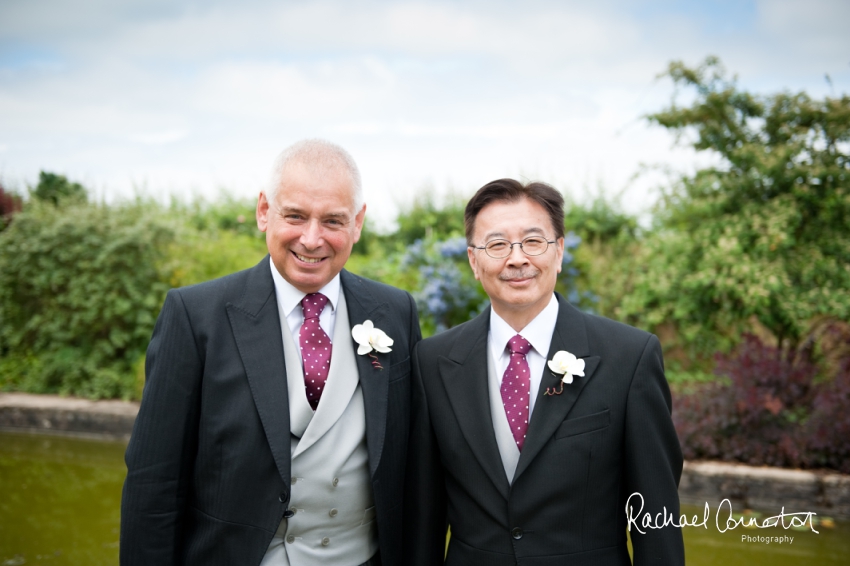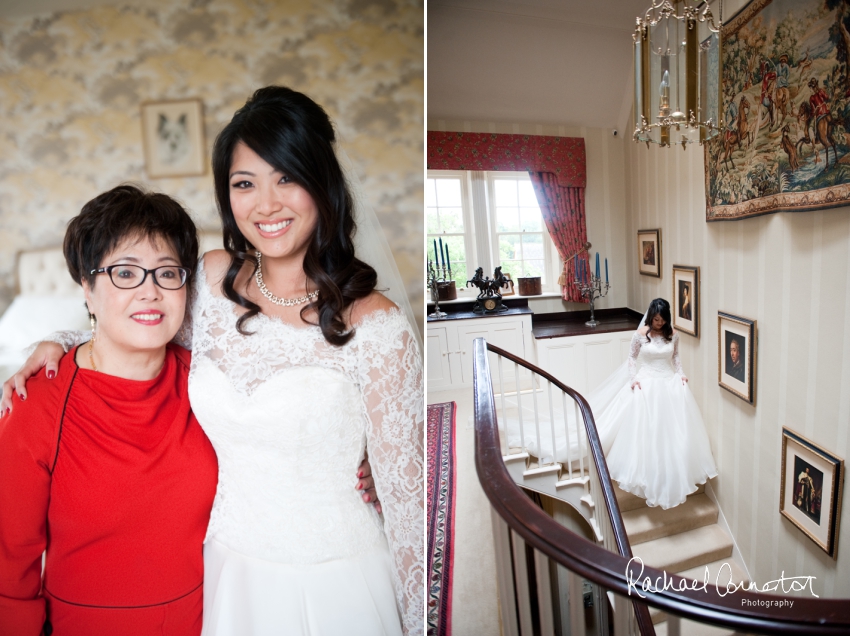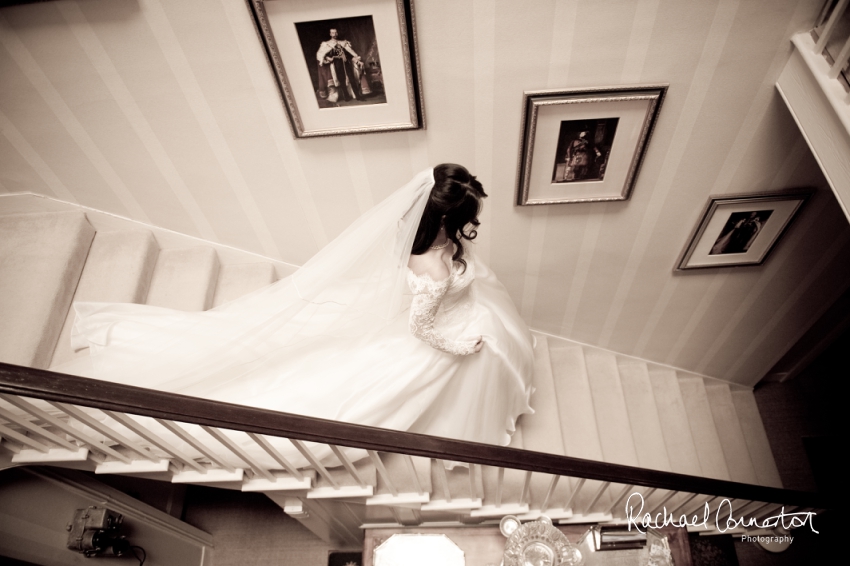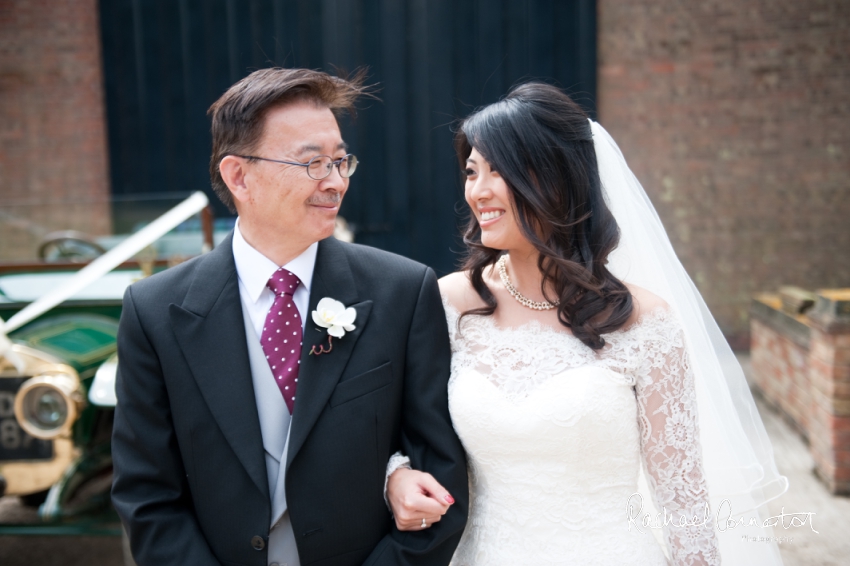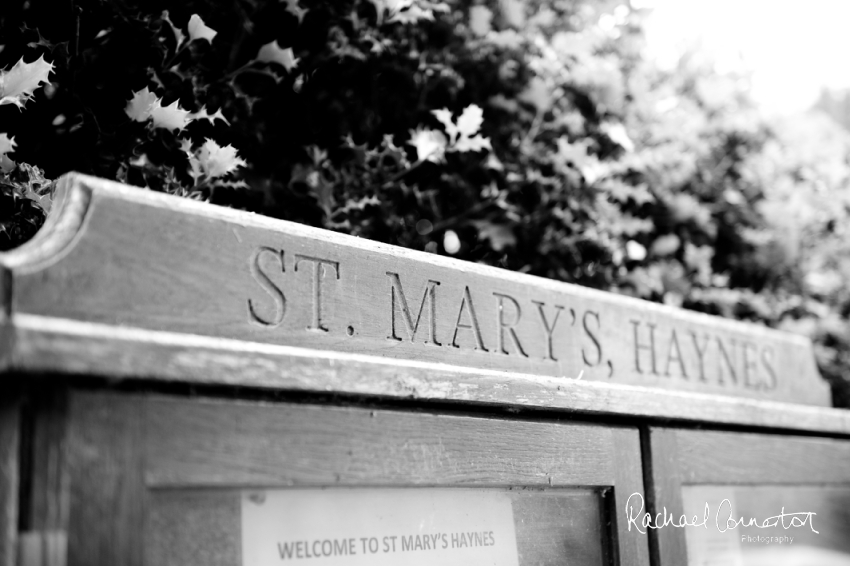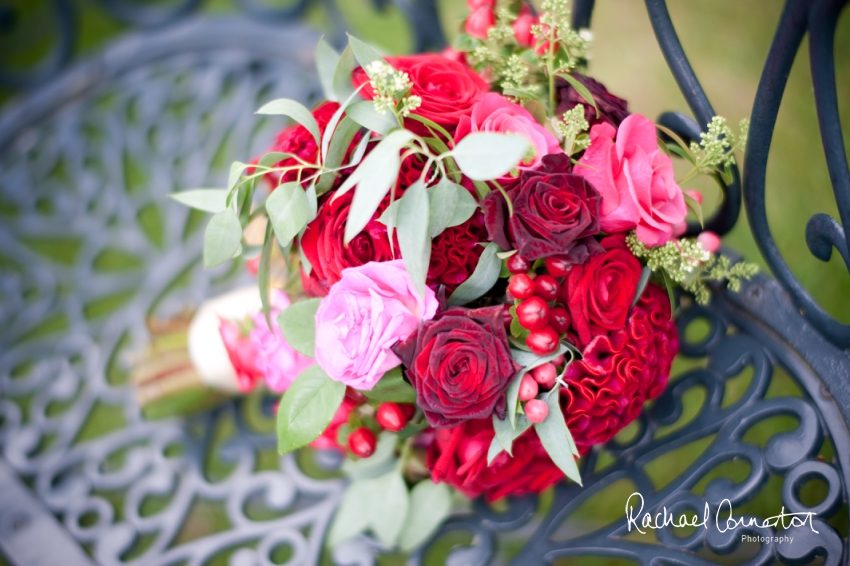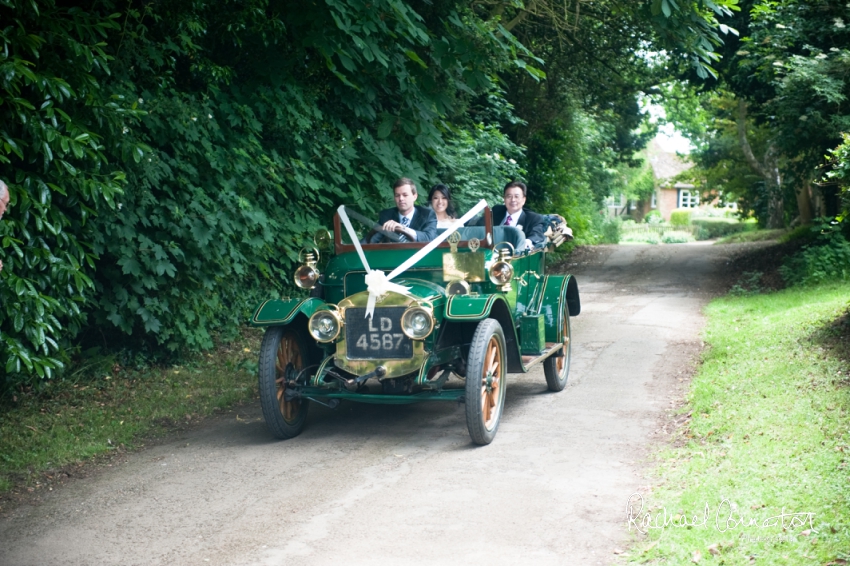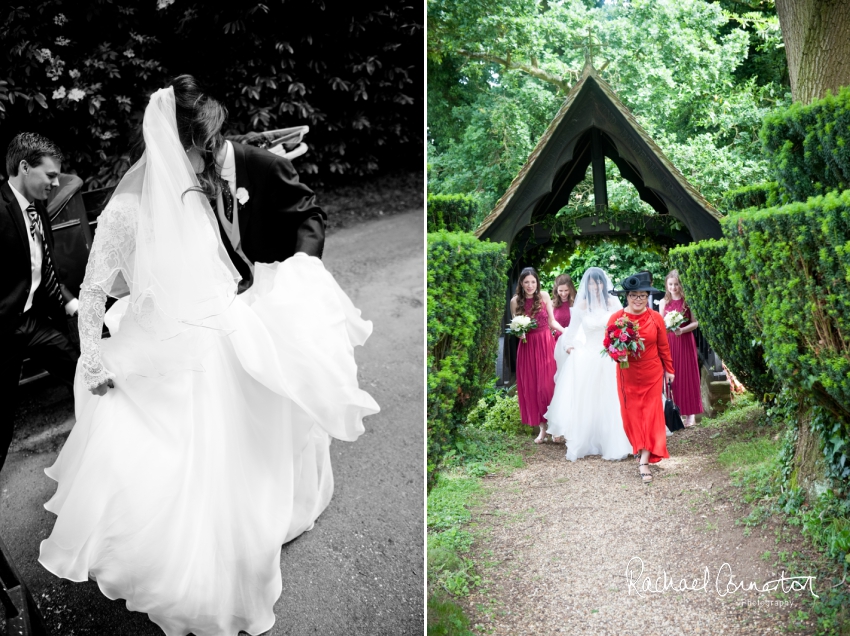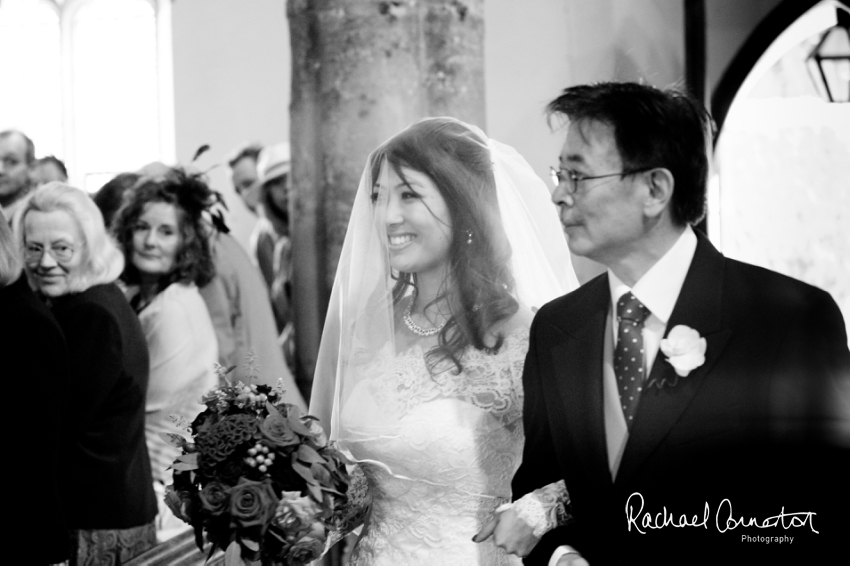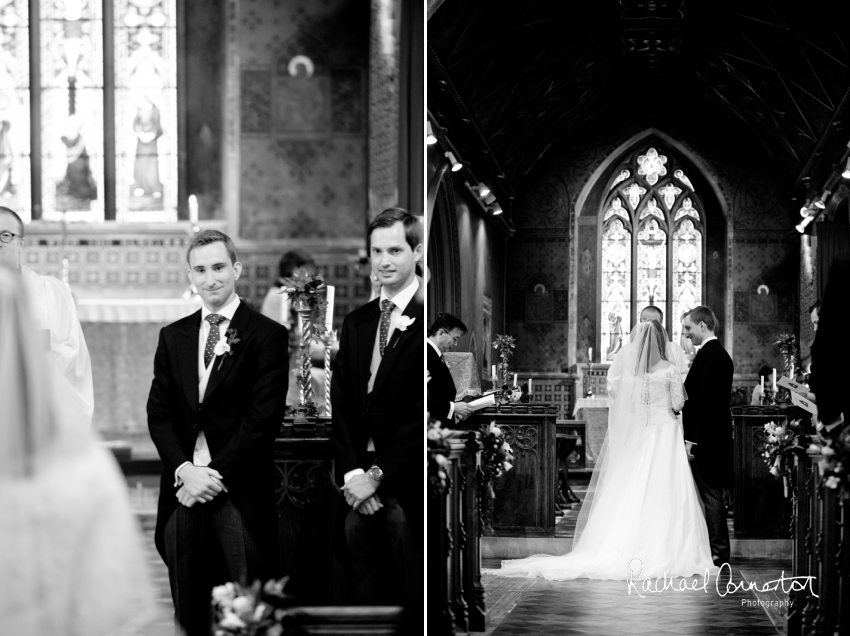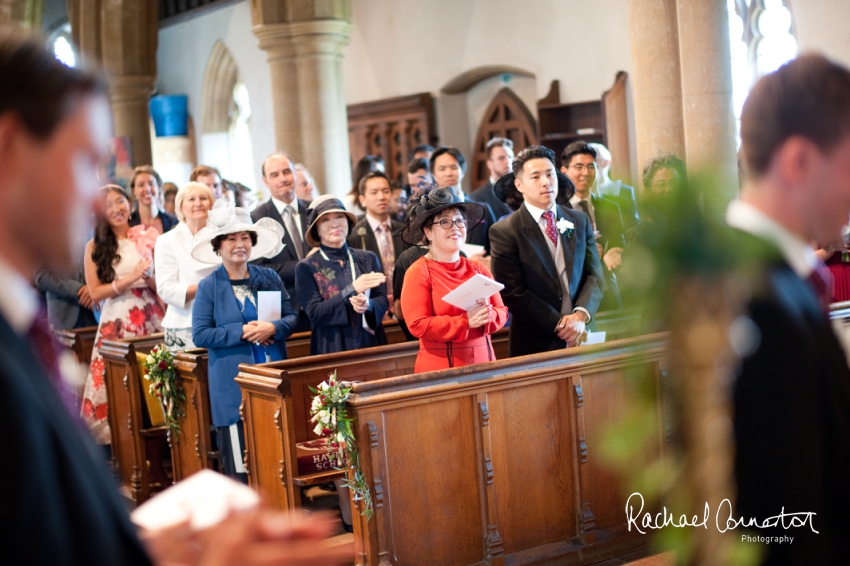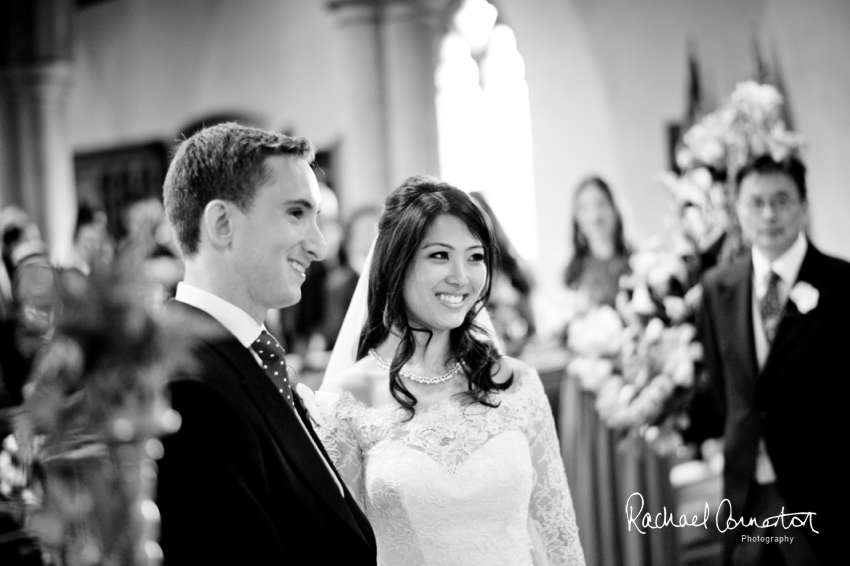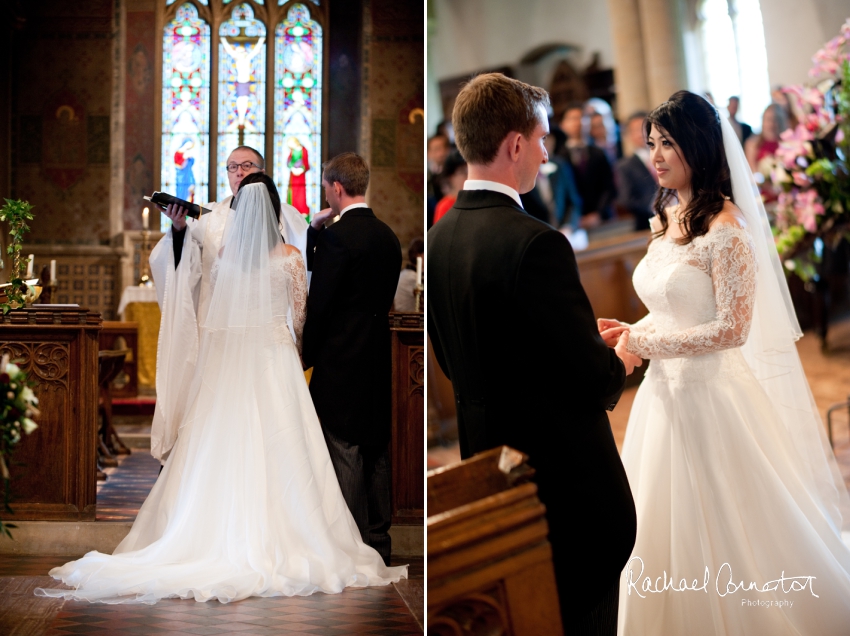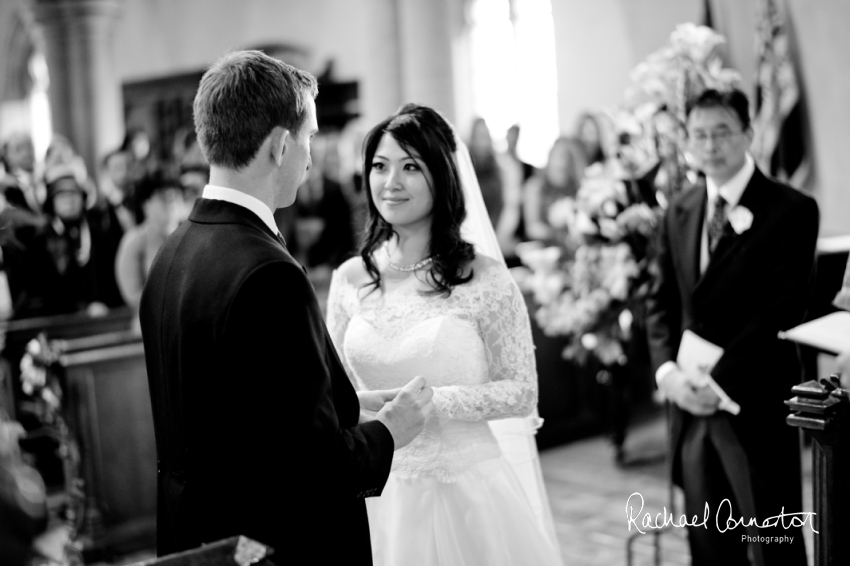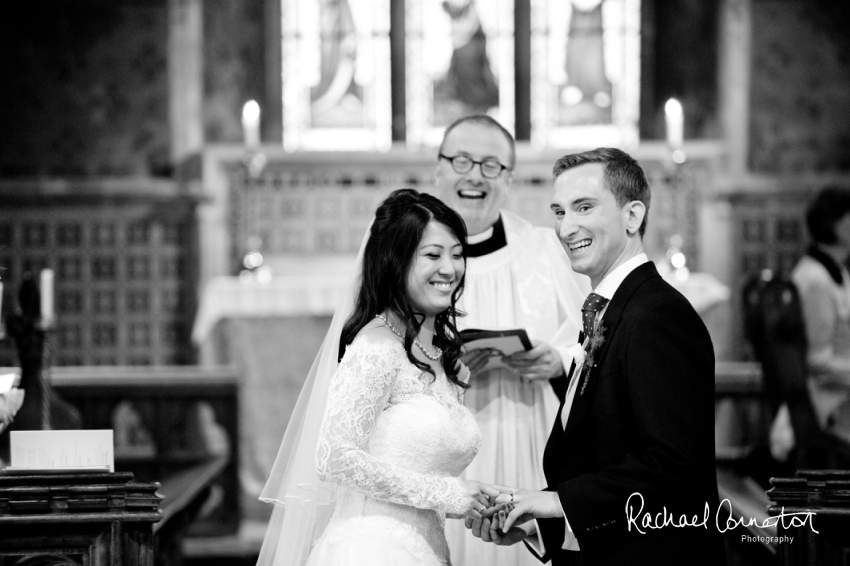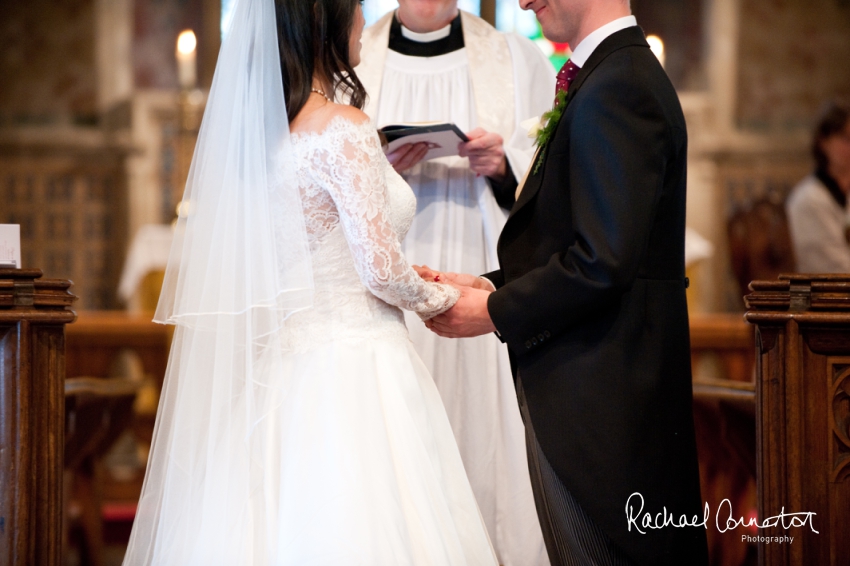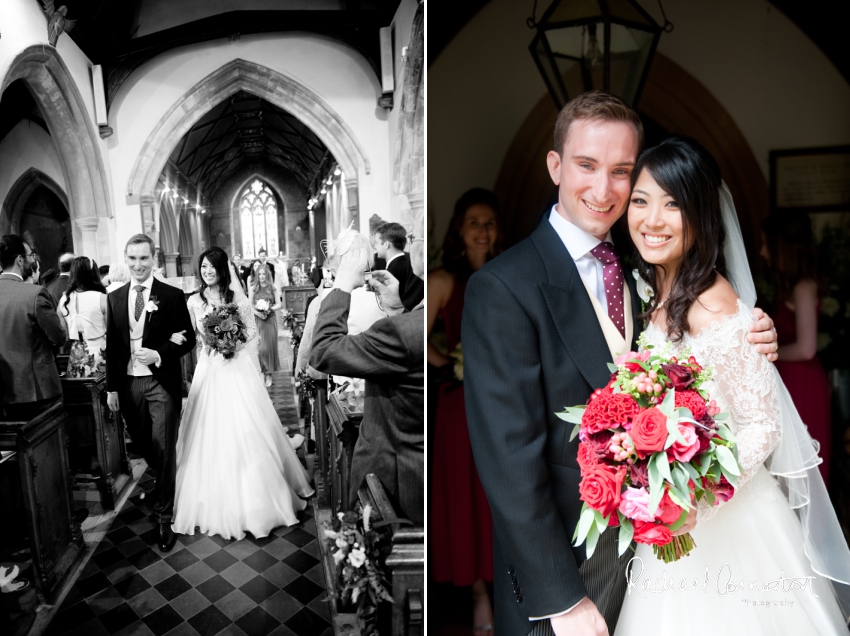 After an utterly heartfelt ceremony, we snuck around to the back of the church where Catherine and Henry were keen to have a few romantic images of the two of them looking out to Henry's parents' land in the distance. It was so nice for them to have a little breather before being greeted by their guests (and lots of handfuls of confetti!)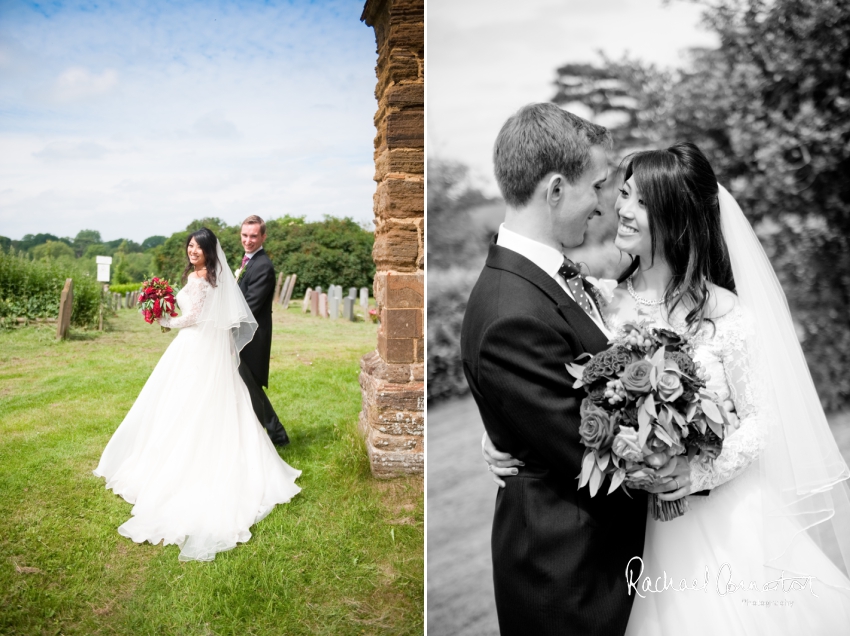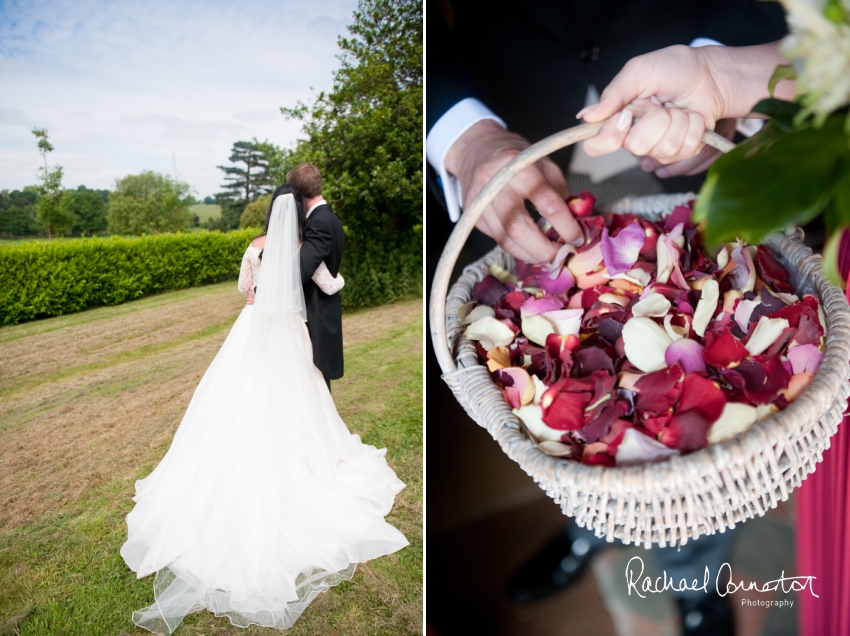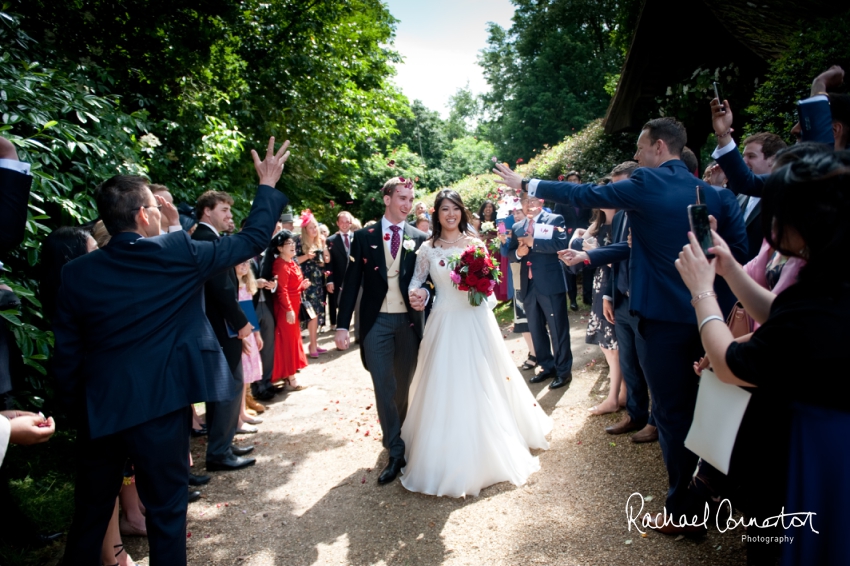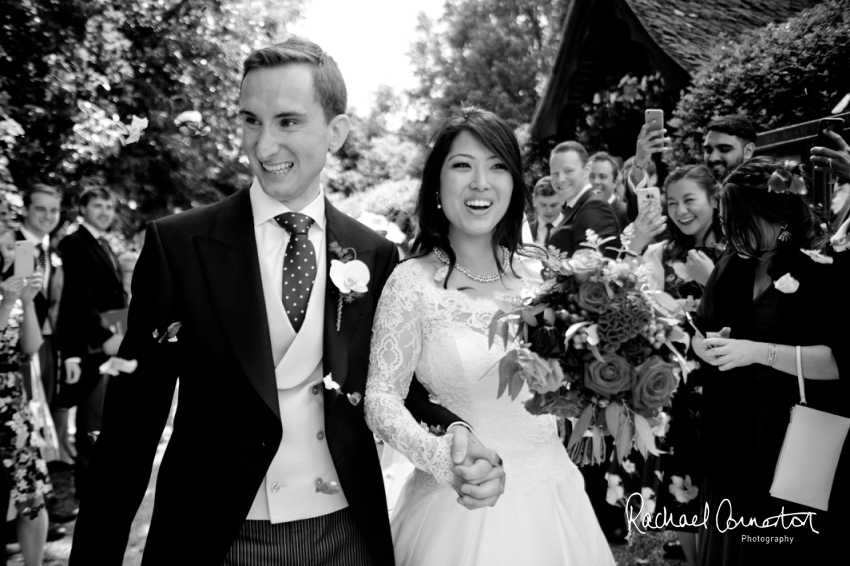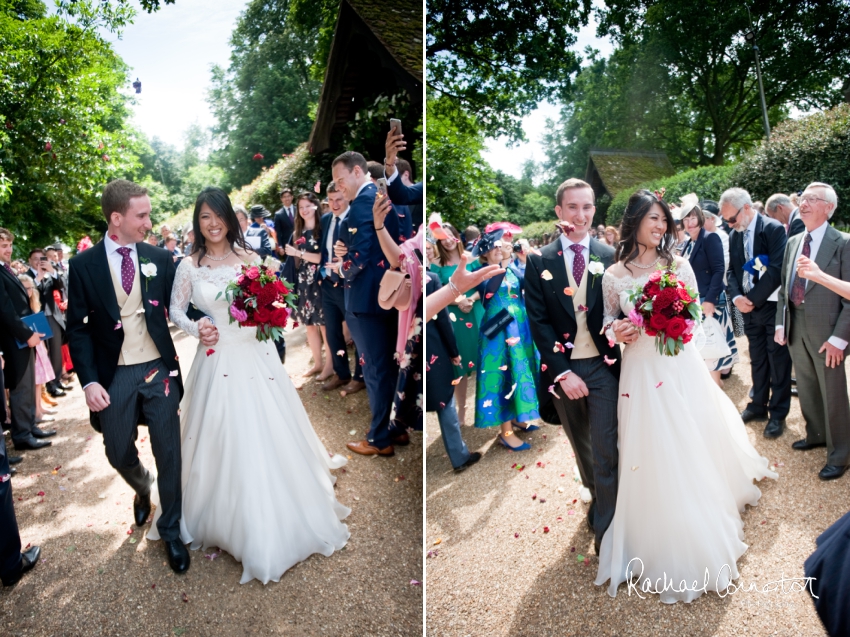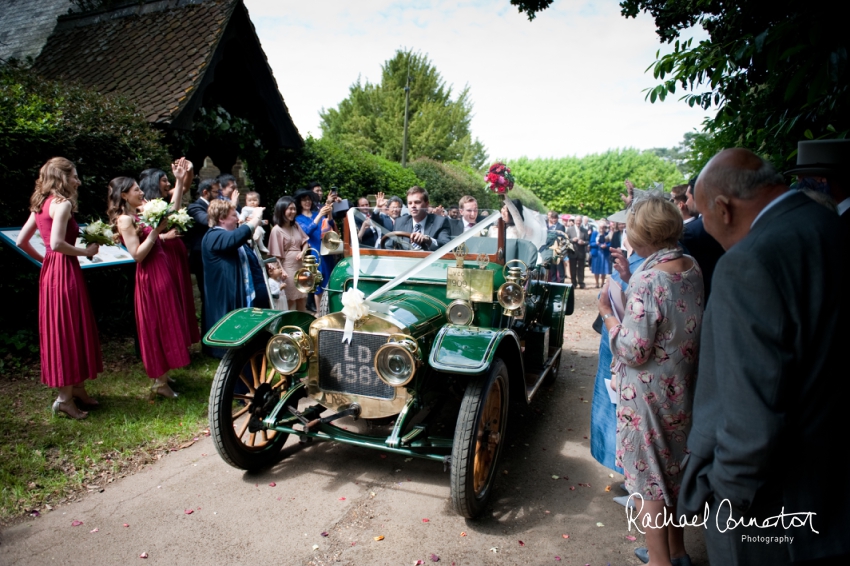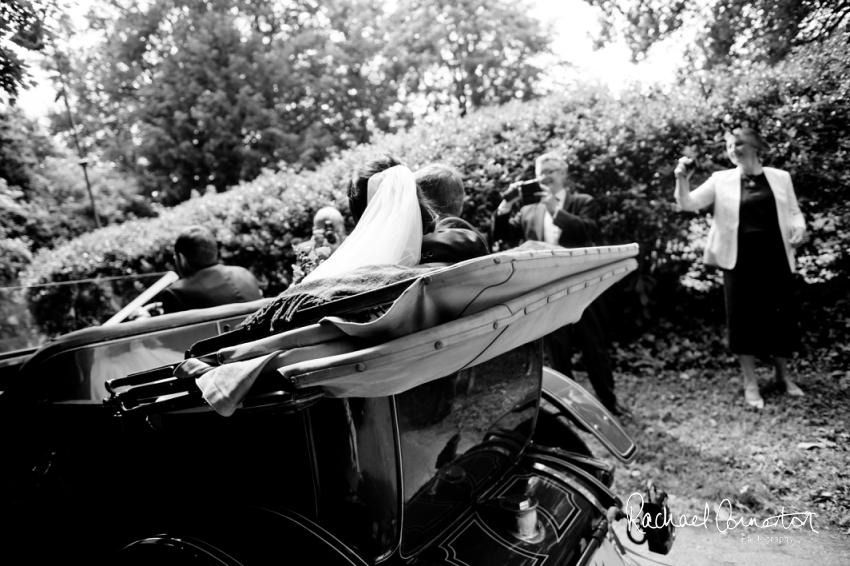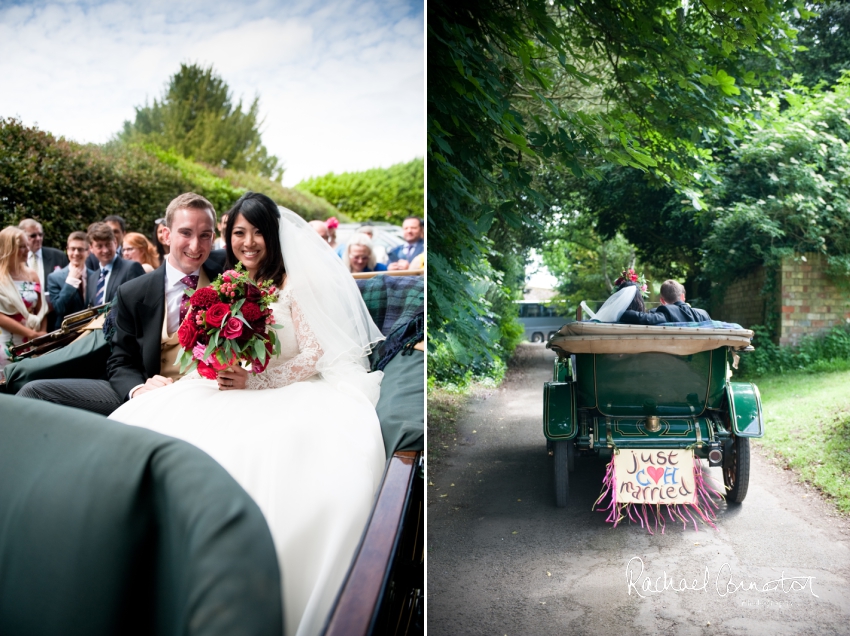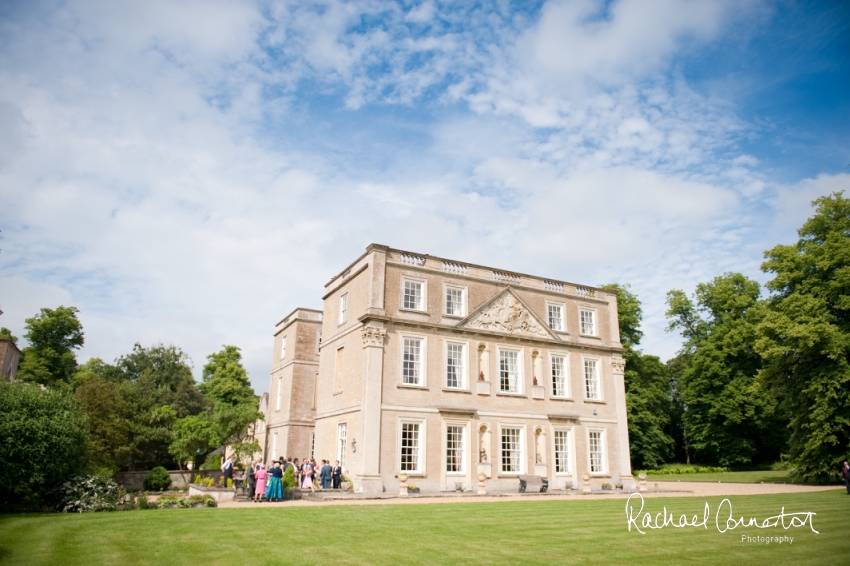 Back at Hinwick, the newlyweds with huge beaming smiles greeted all their guests under a sea of blue sky before we then were treated to an explore of the gorgeous gardens with them both. I adored shooting the two of them through pretty green foliage and with the stunning house featuring almost ethereally in the background.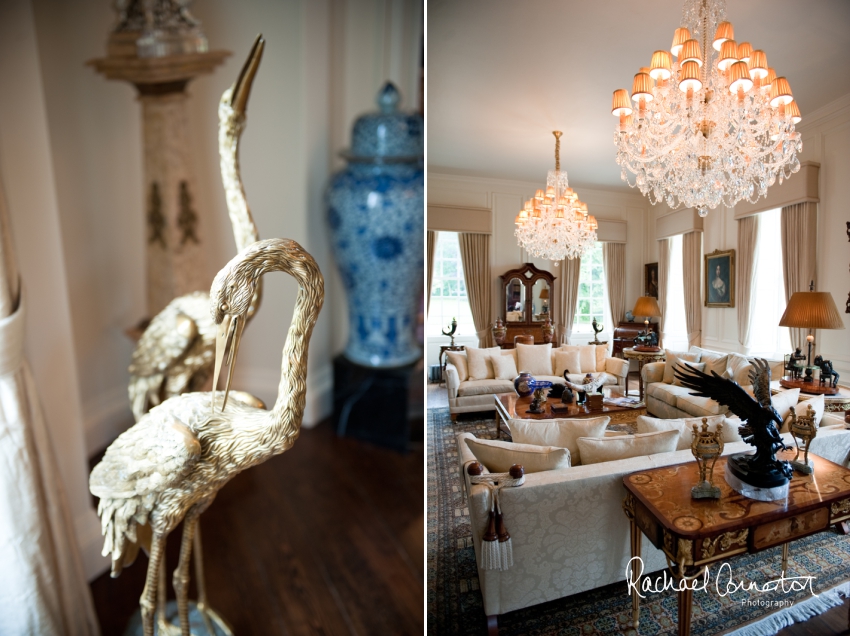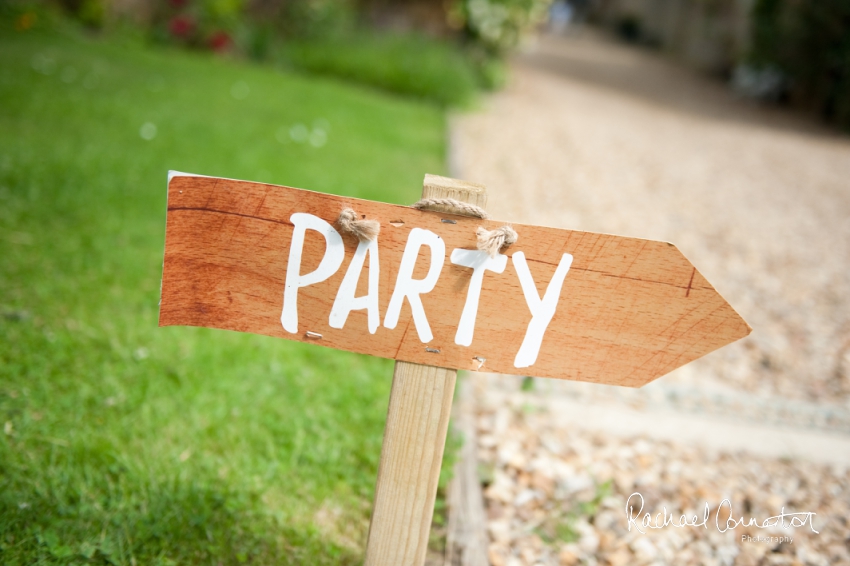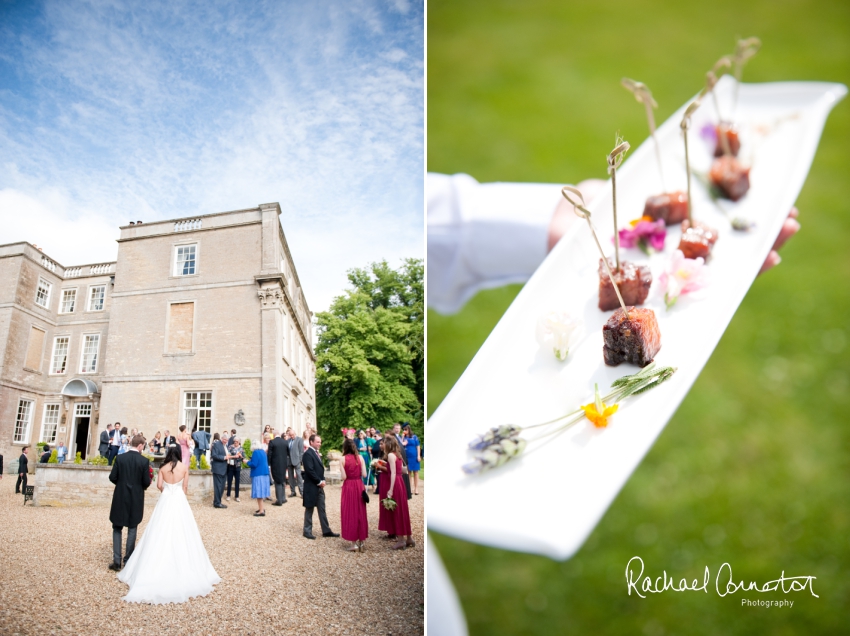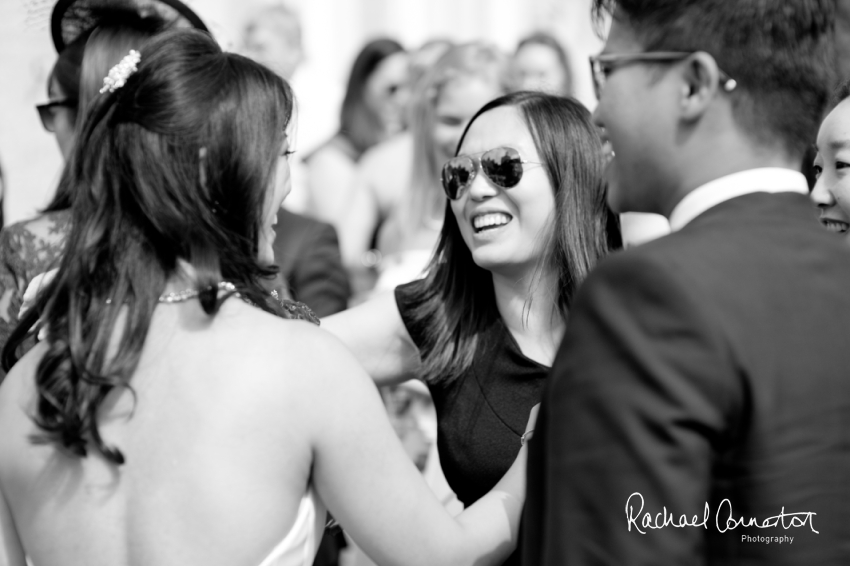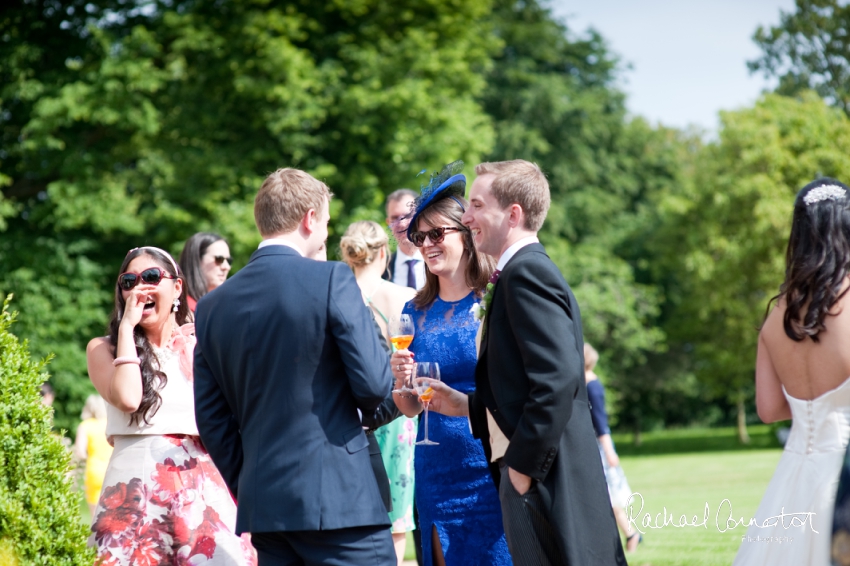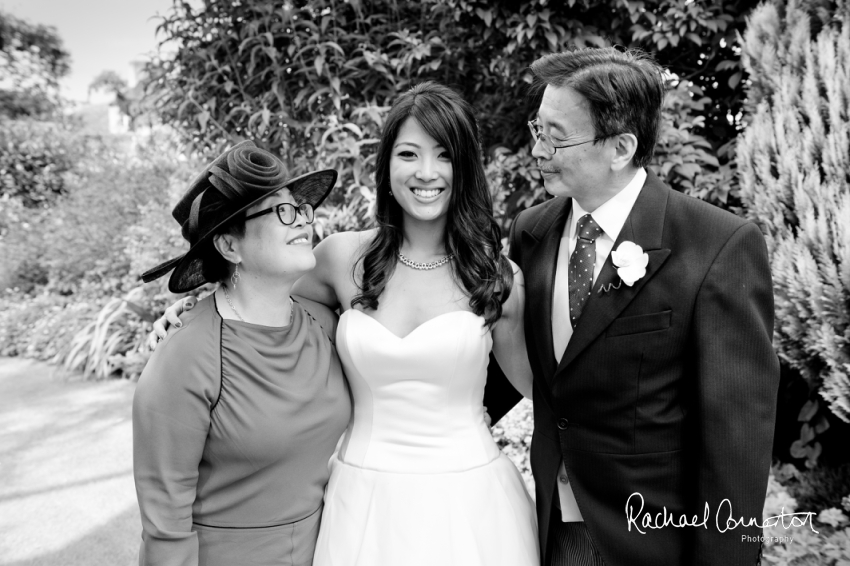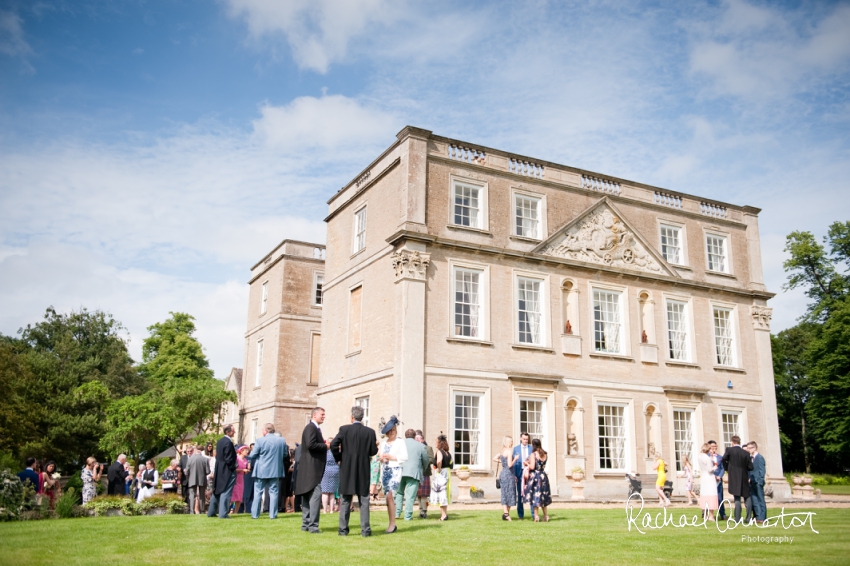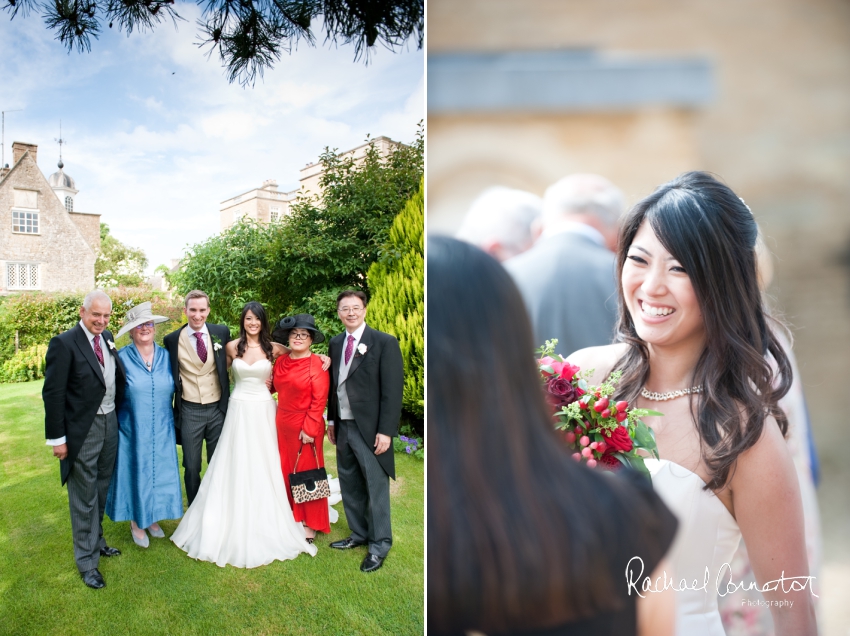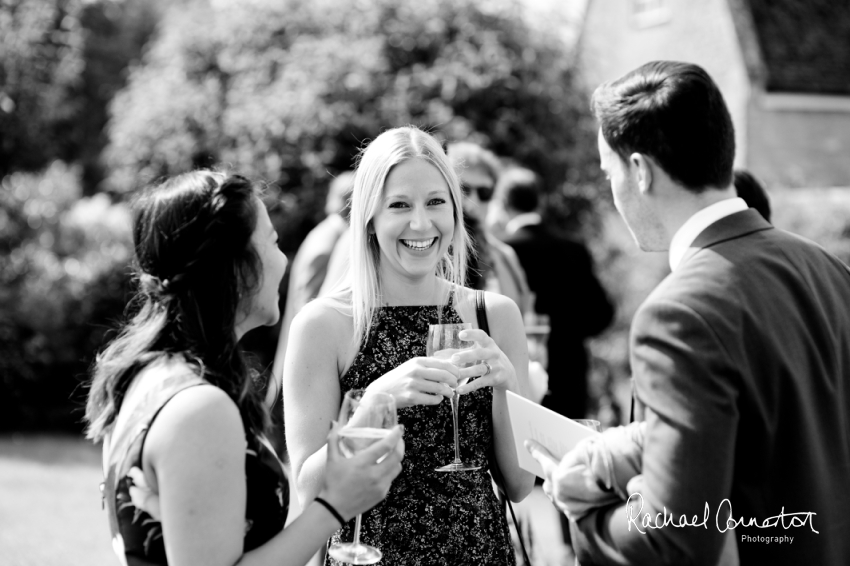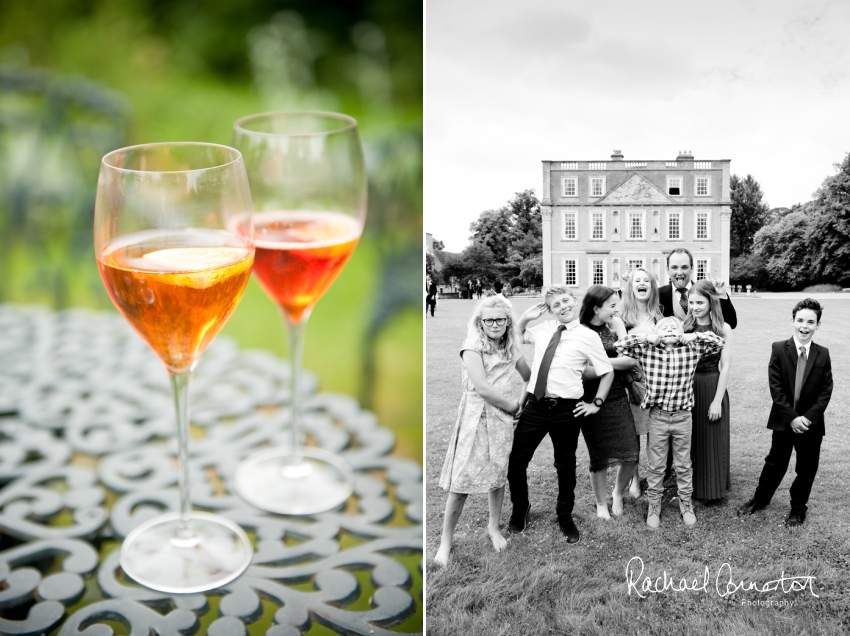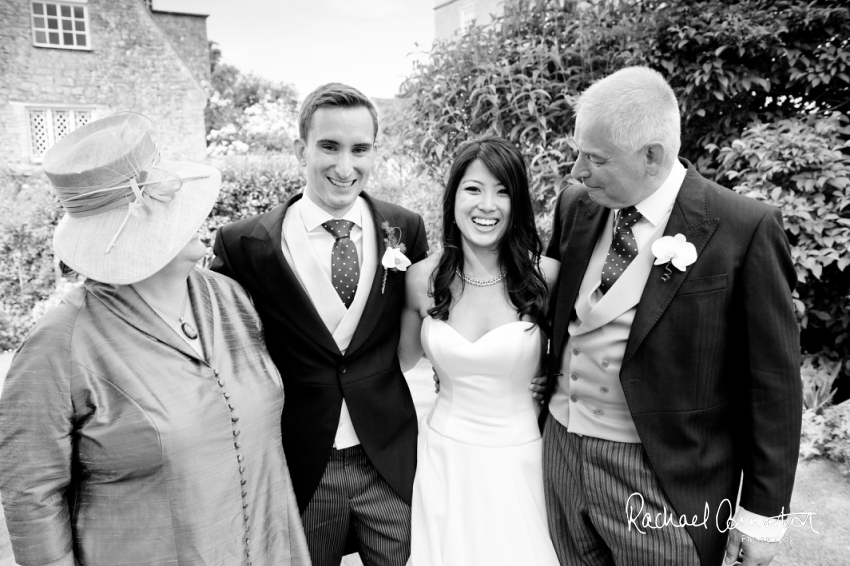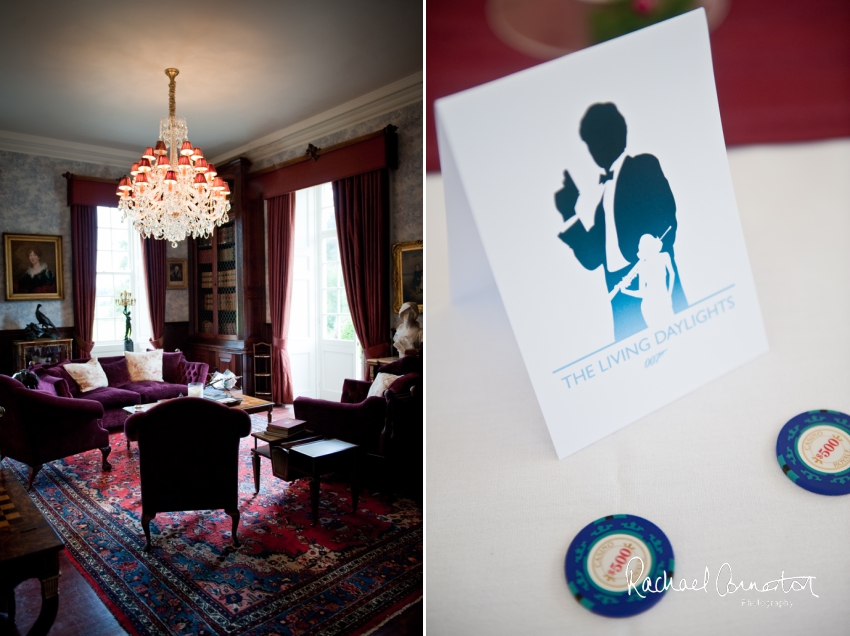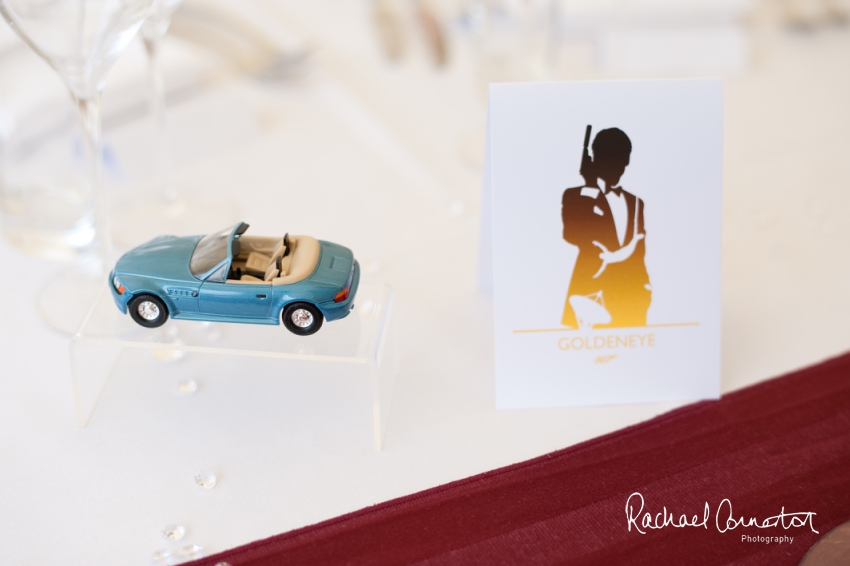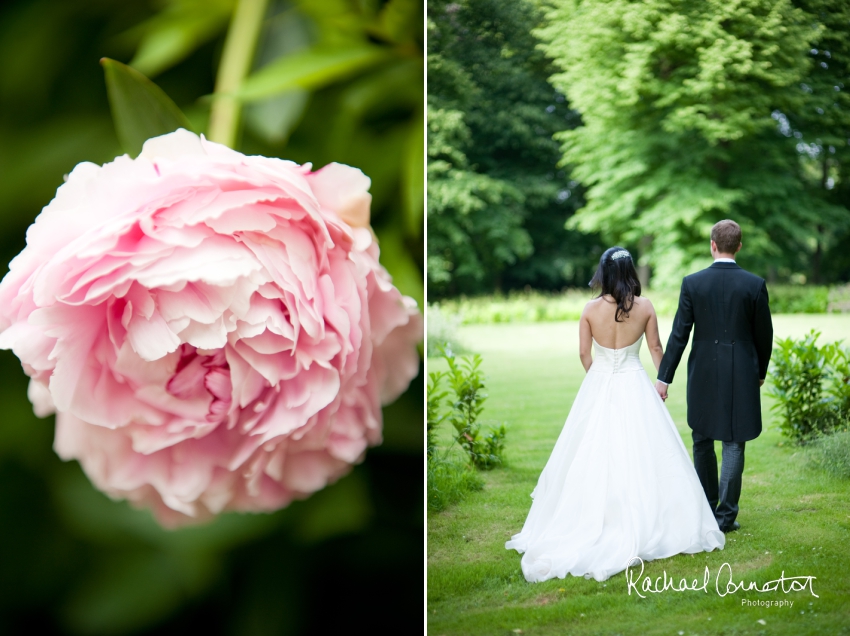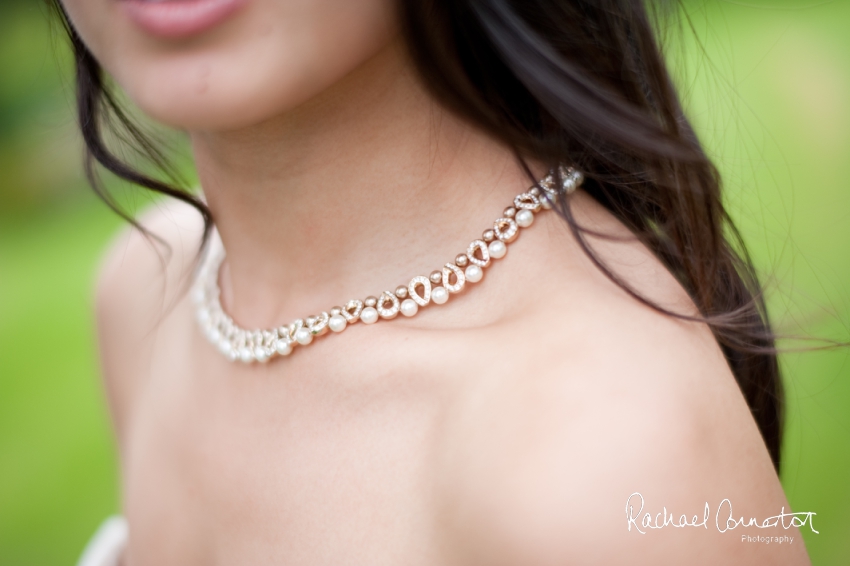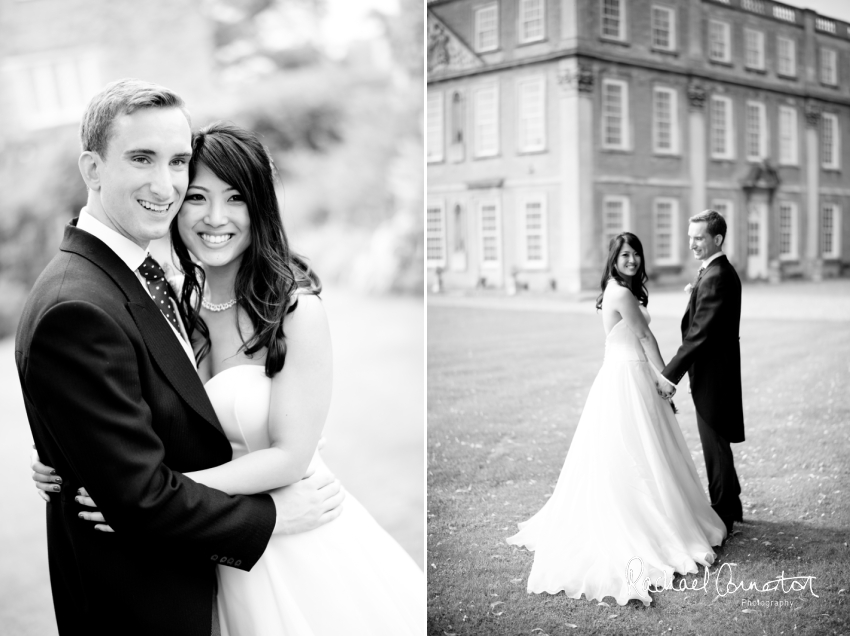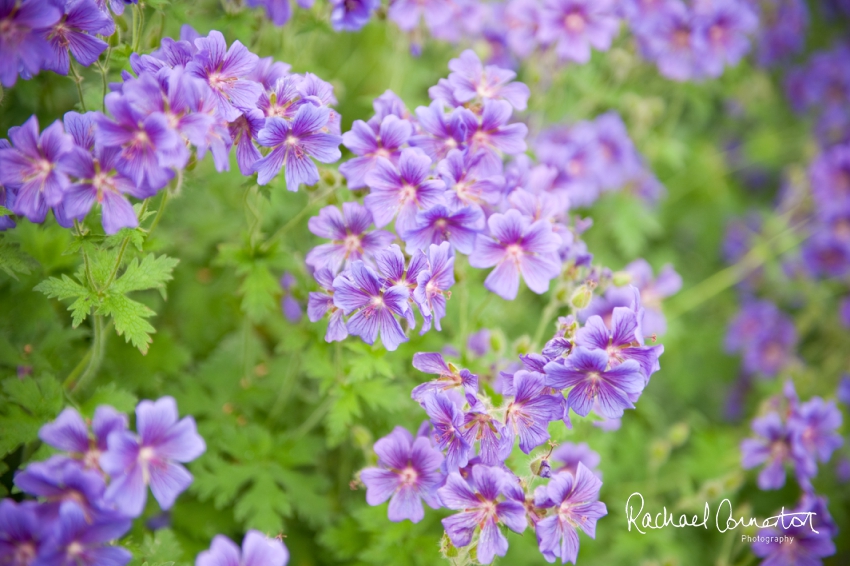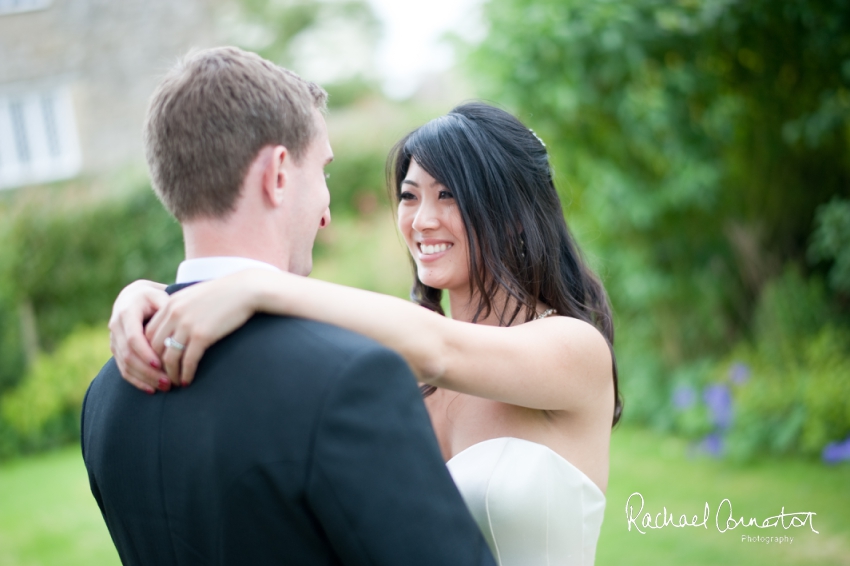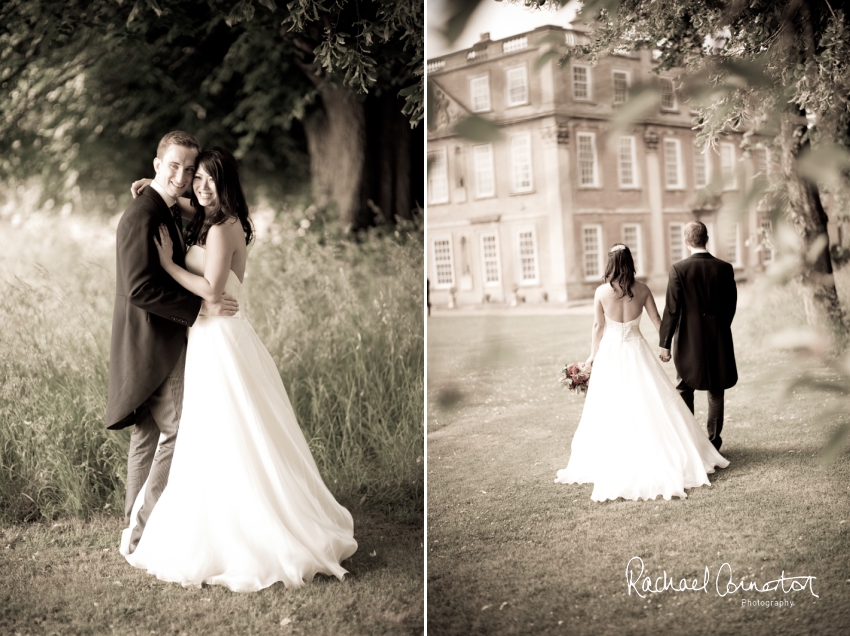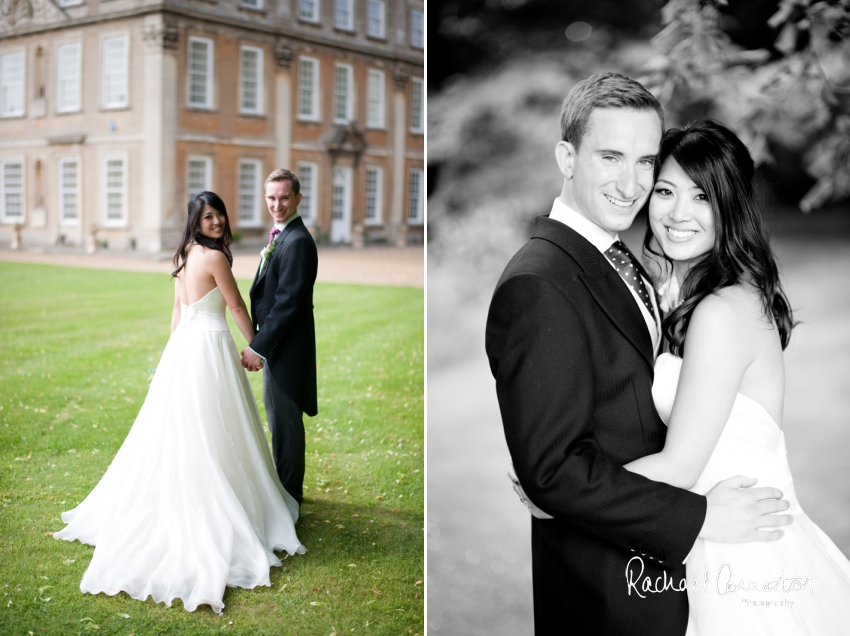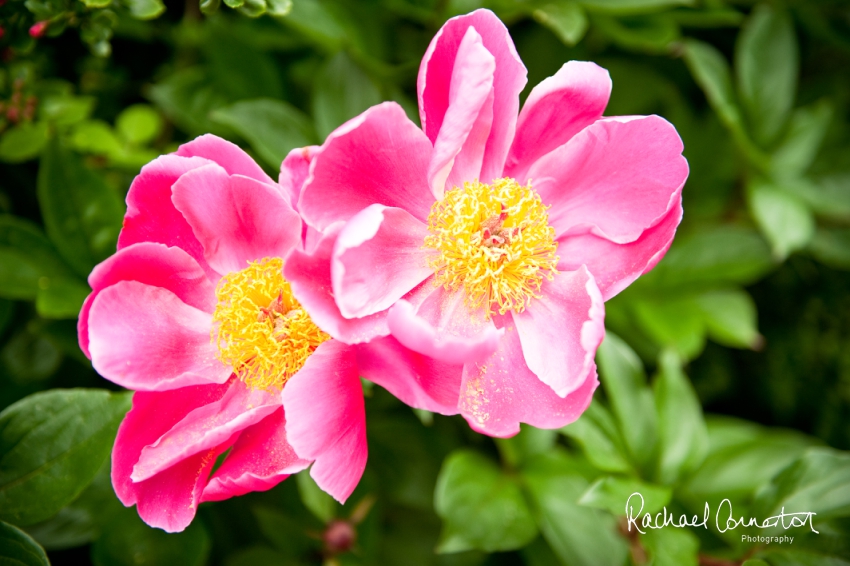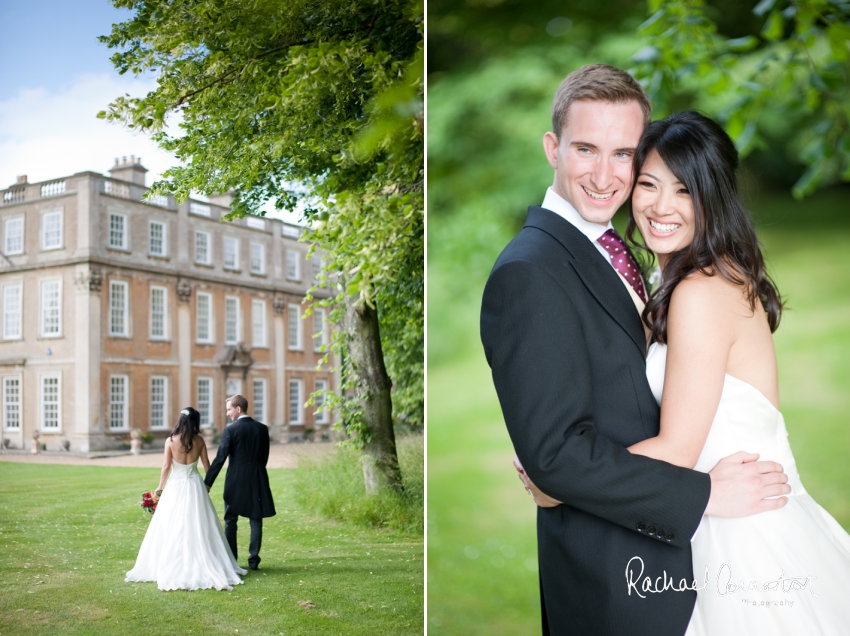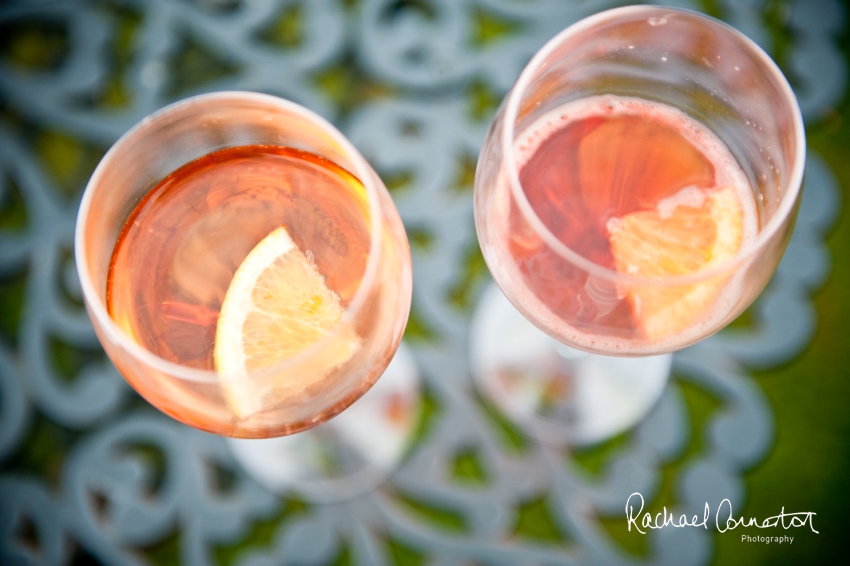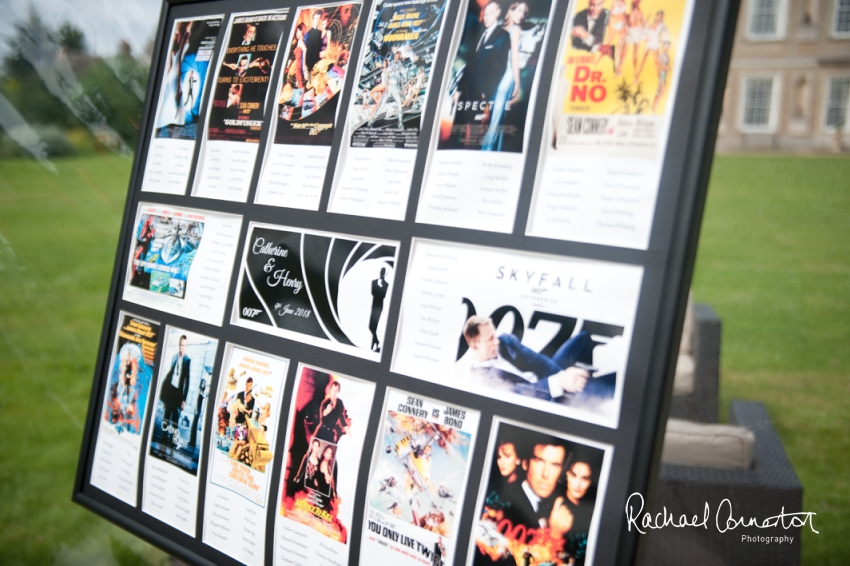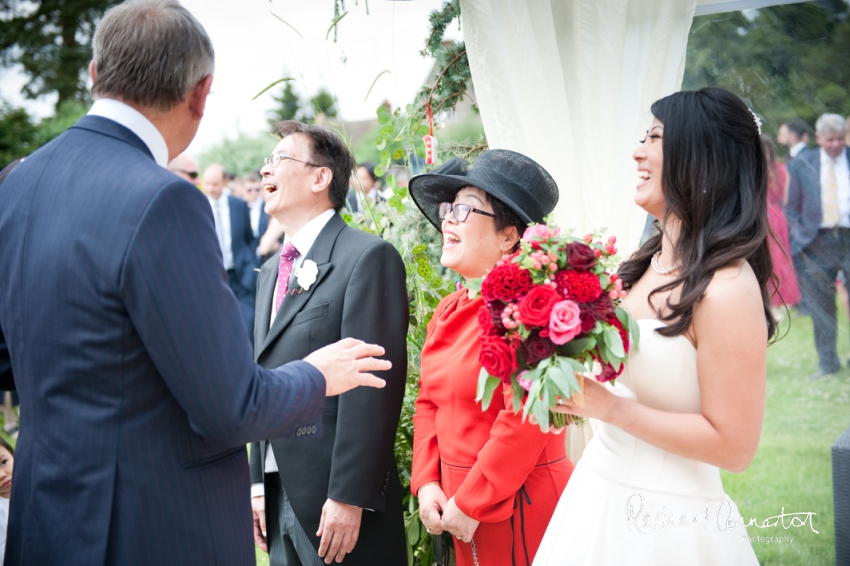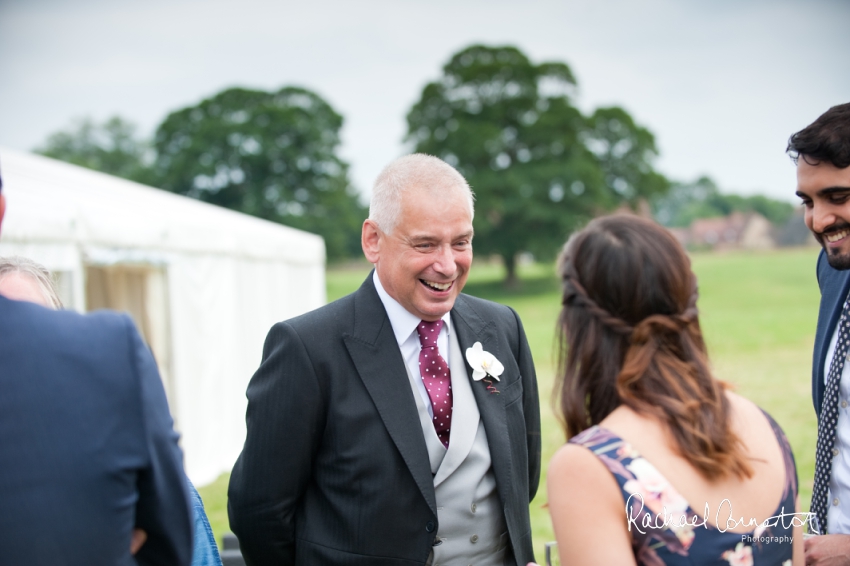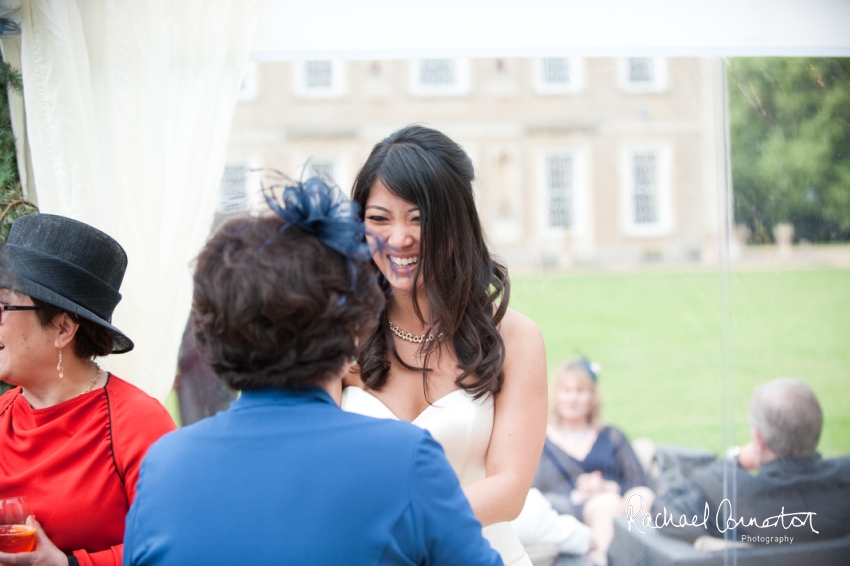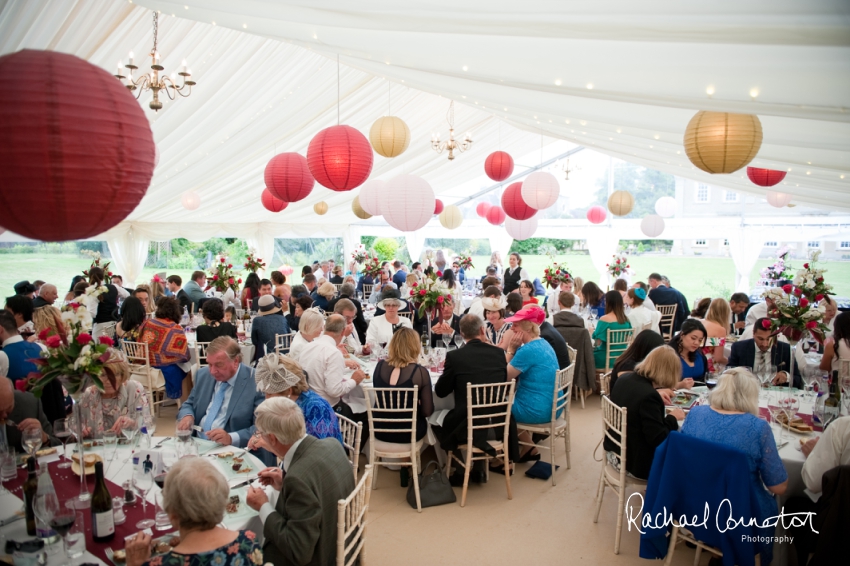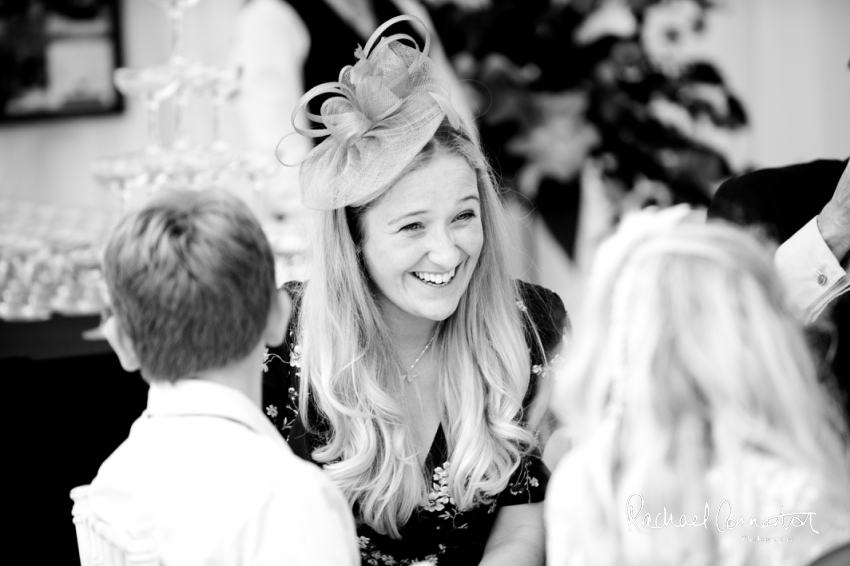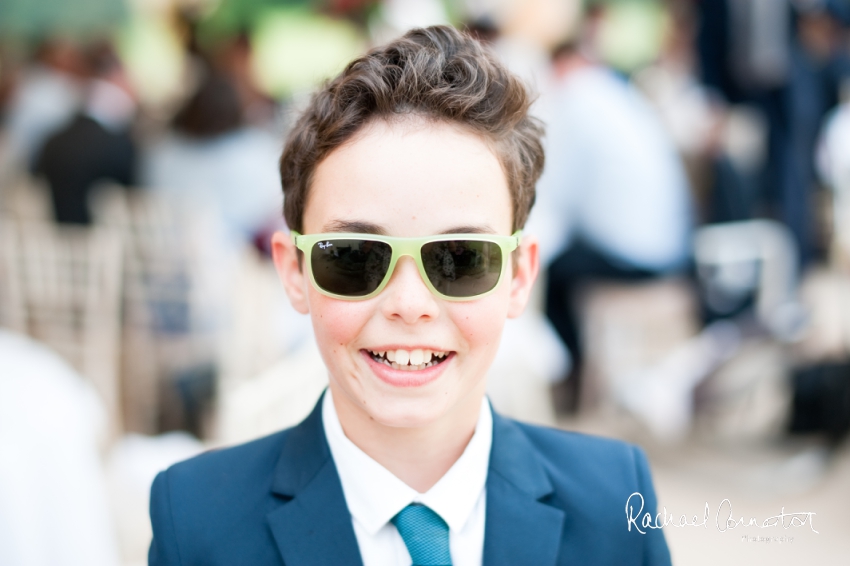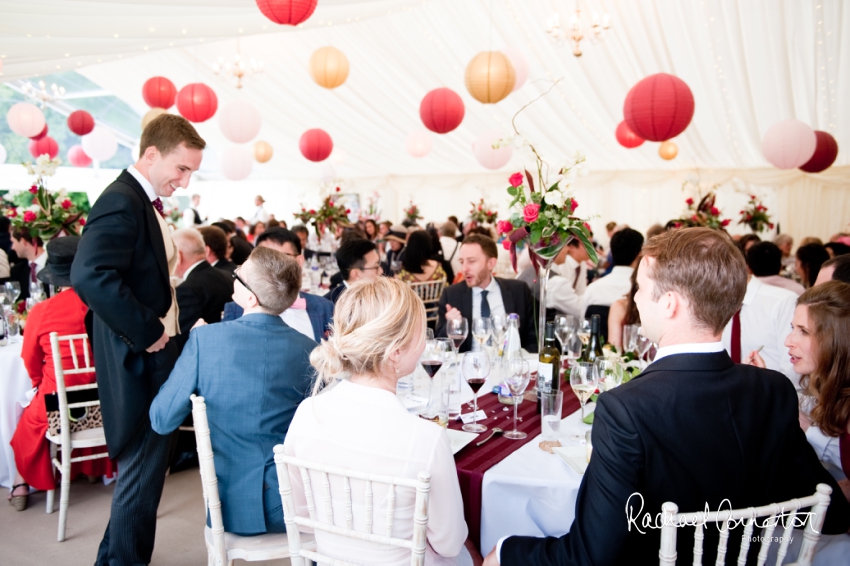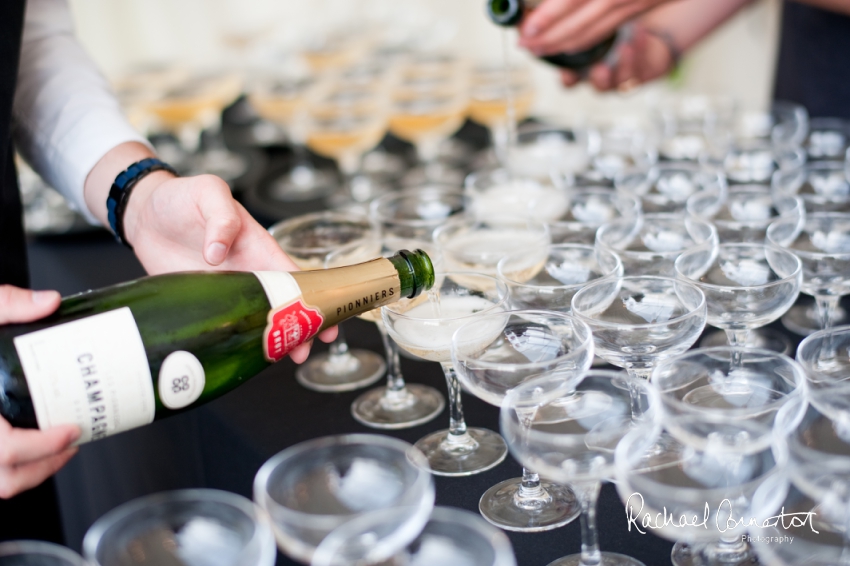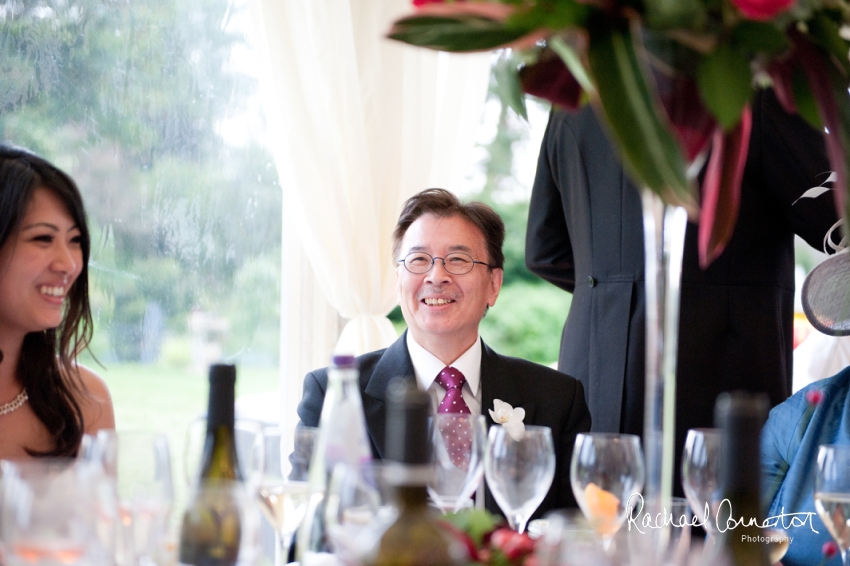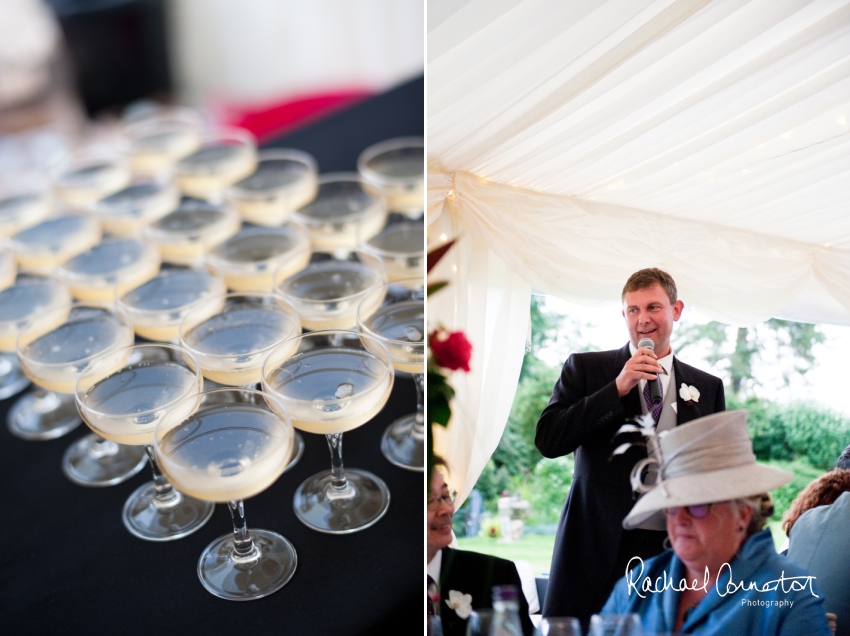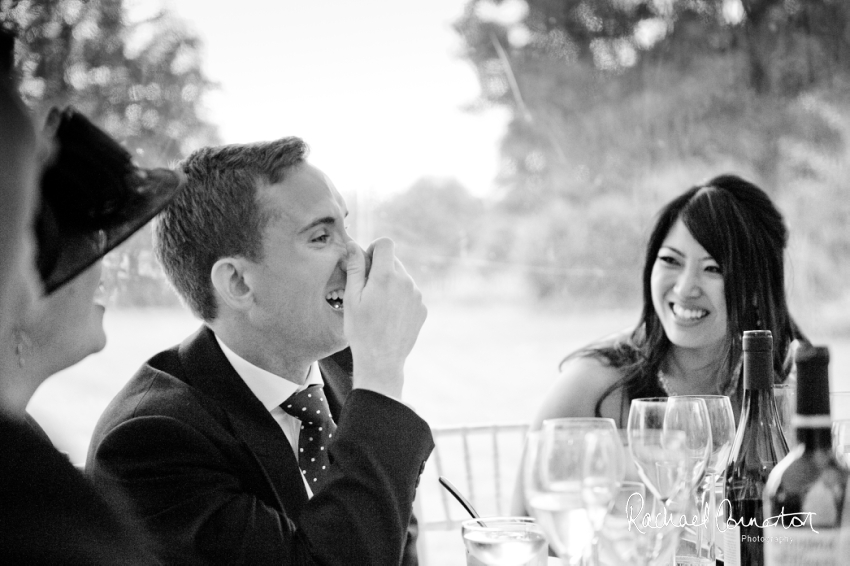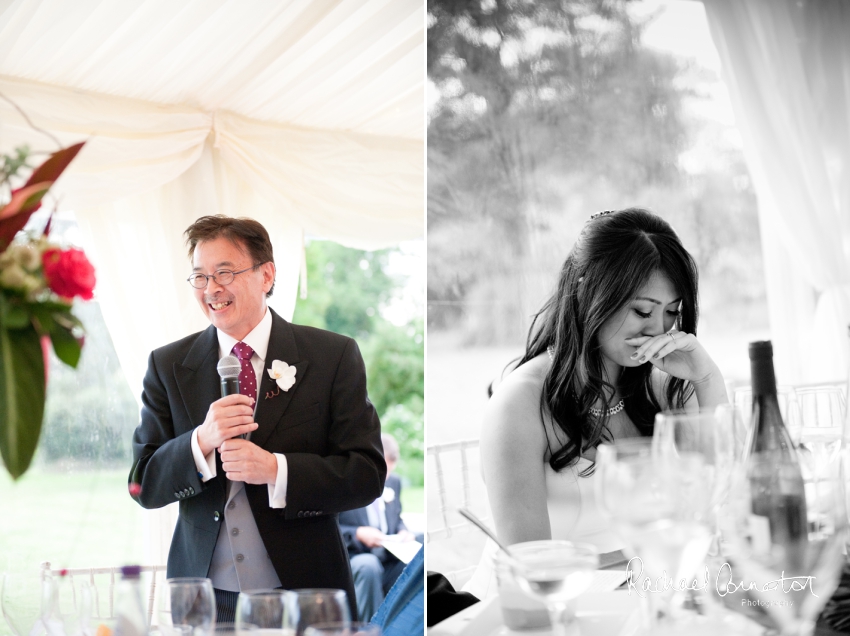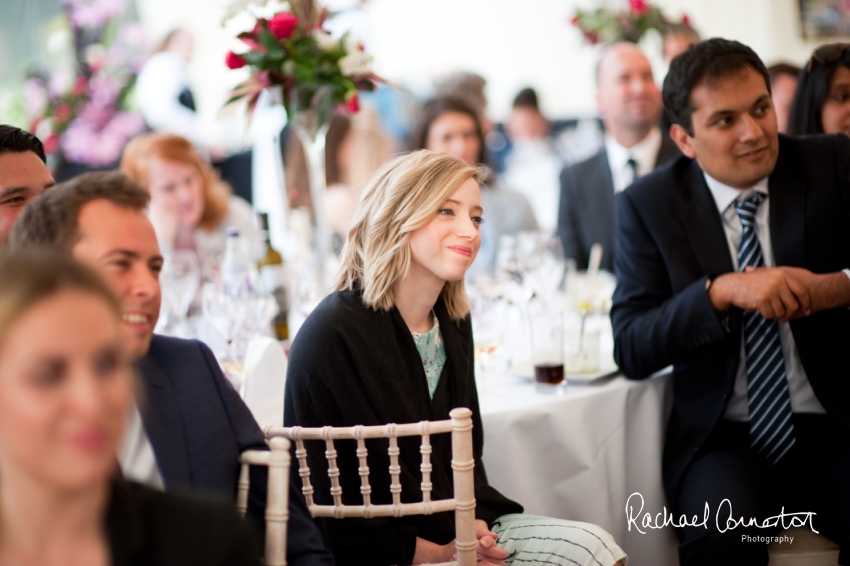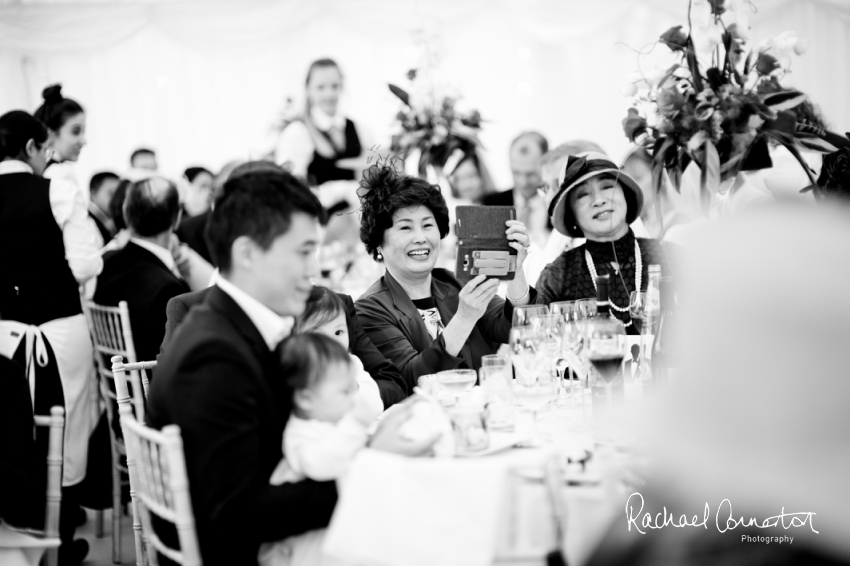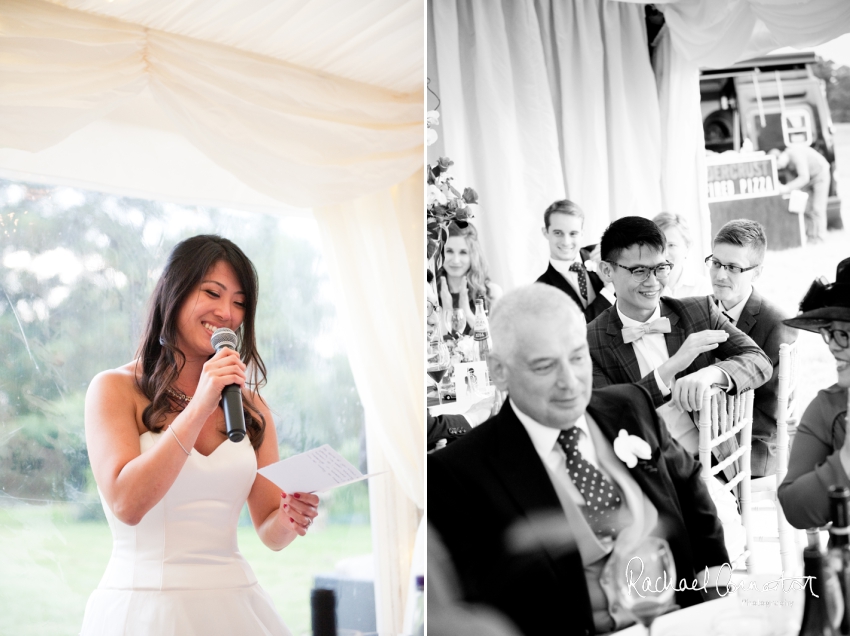 We often hear brides give impromptu speeches (and it's exactly what I did on our wedding day), but Catherine's was different – it was brilliantly planned out and, as she spoke to her relatives who had flown in especially, in native tongue, I don't think there was a dry eye in the marquee.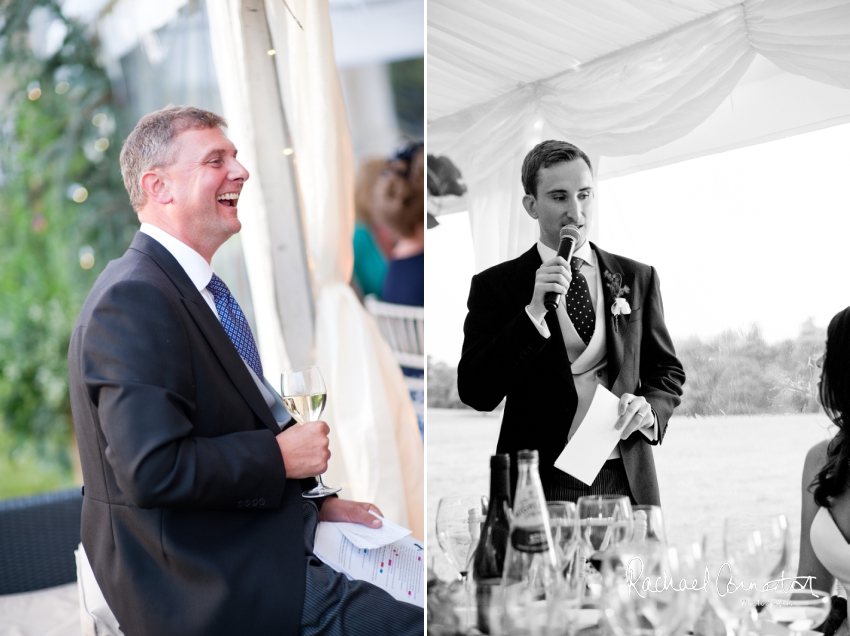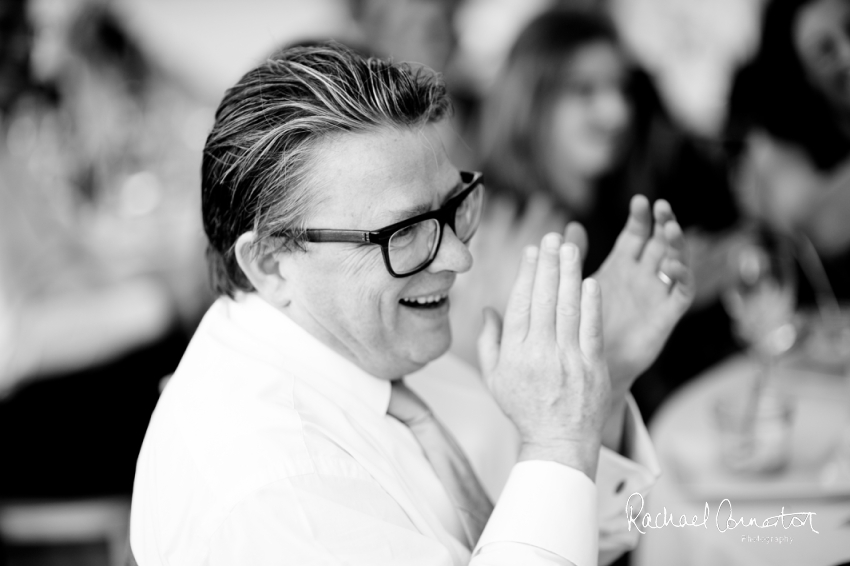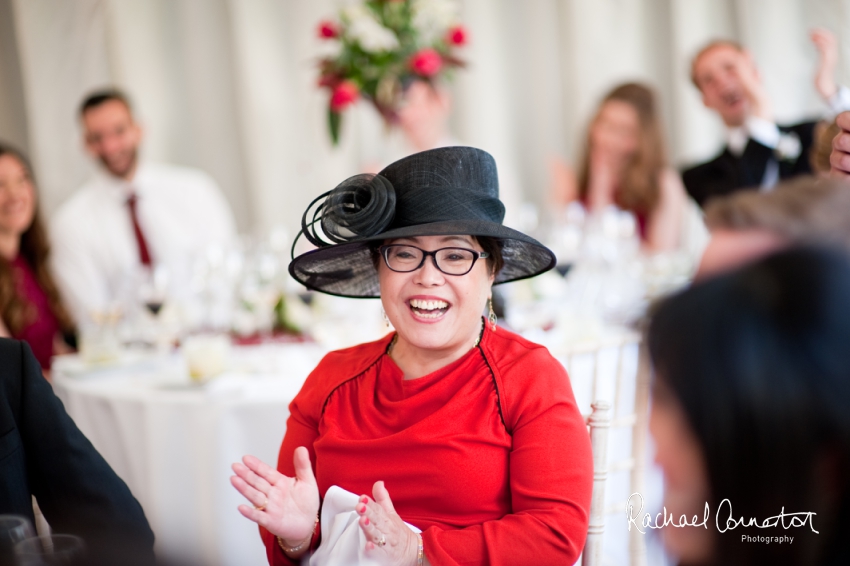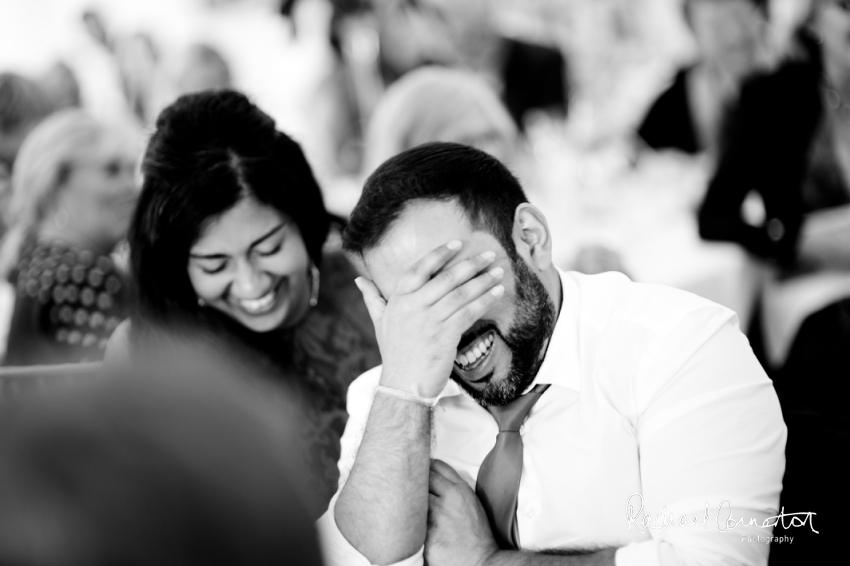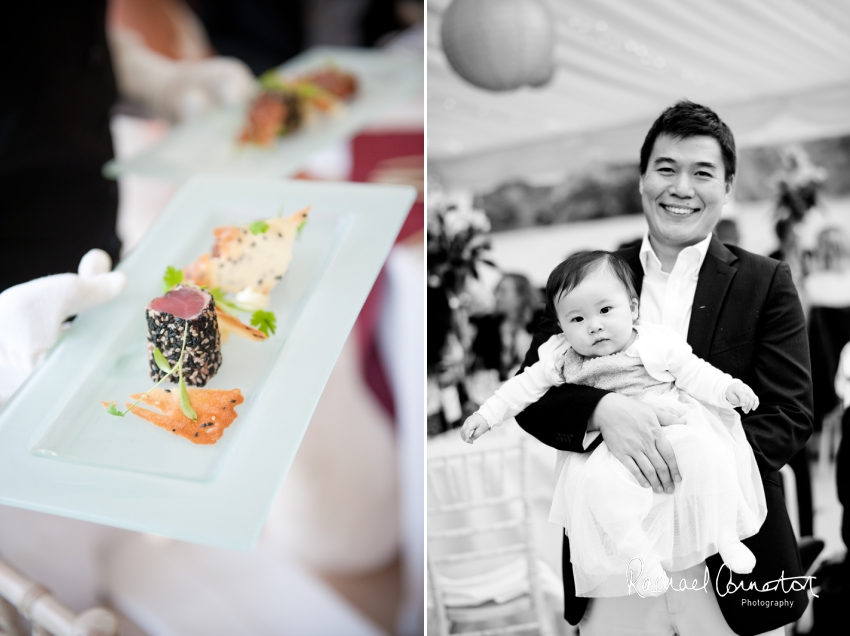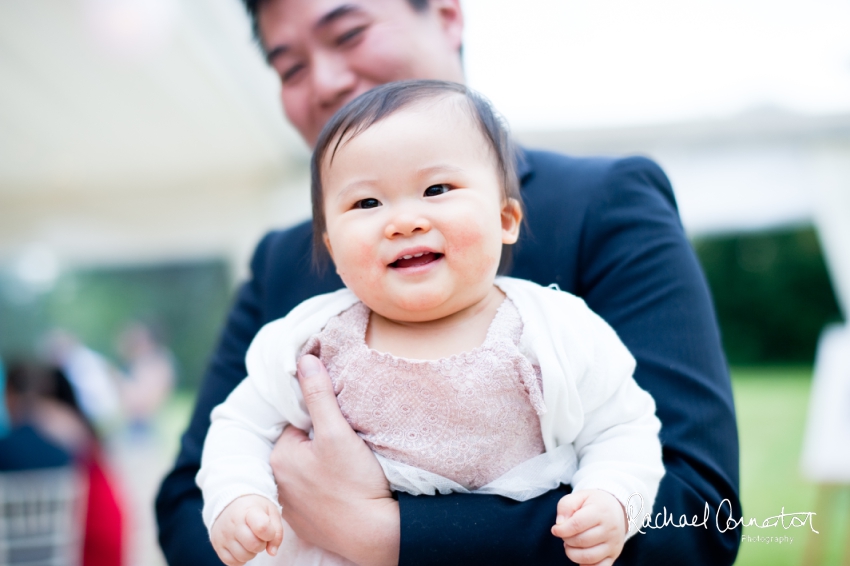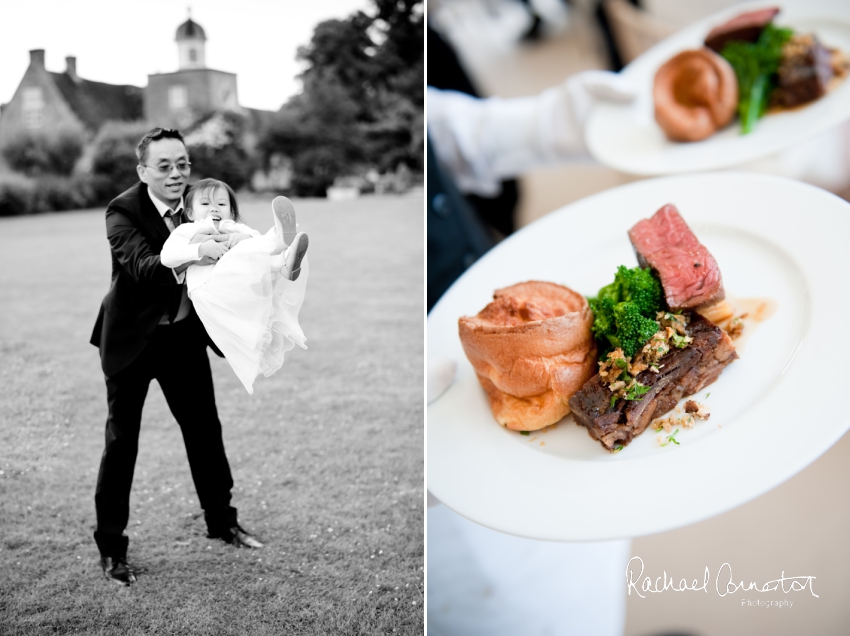 Later, we found a little hidden gem of a secret side garden where we shot Catherine and Henry dancing to our hearts' content, and then it was time for the great unveiling of the dancefloor at one end of the marquee, ready for the first dance.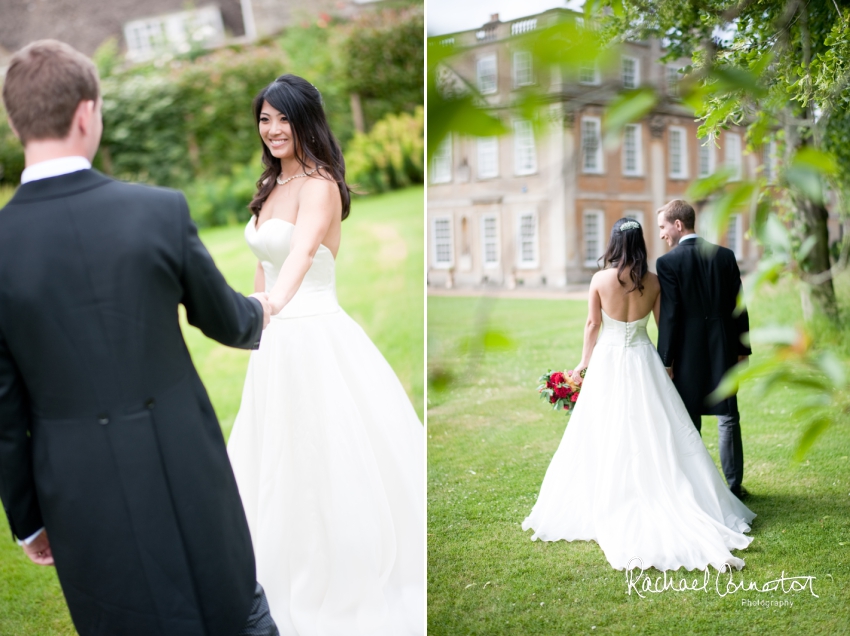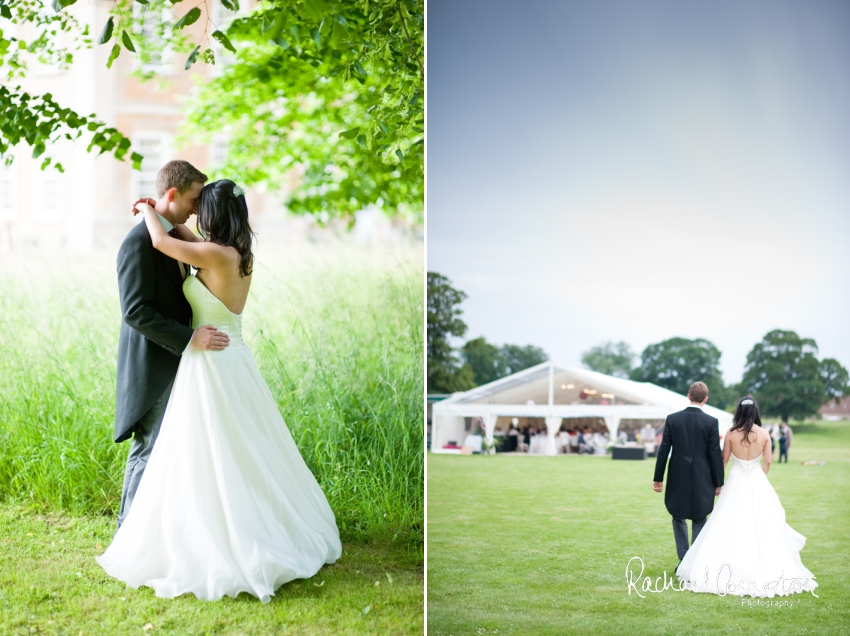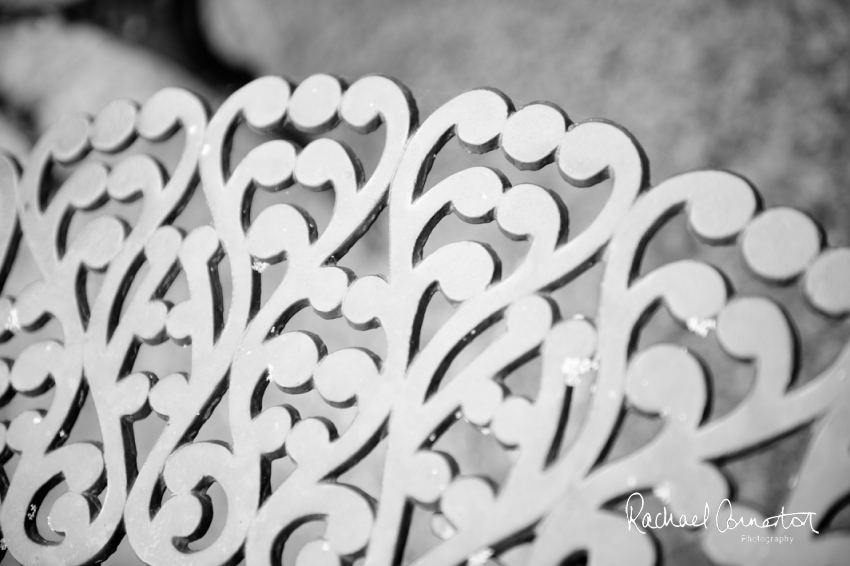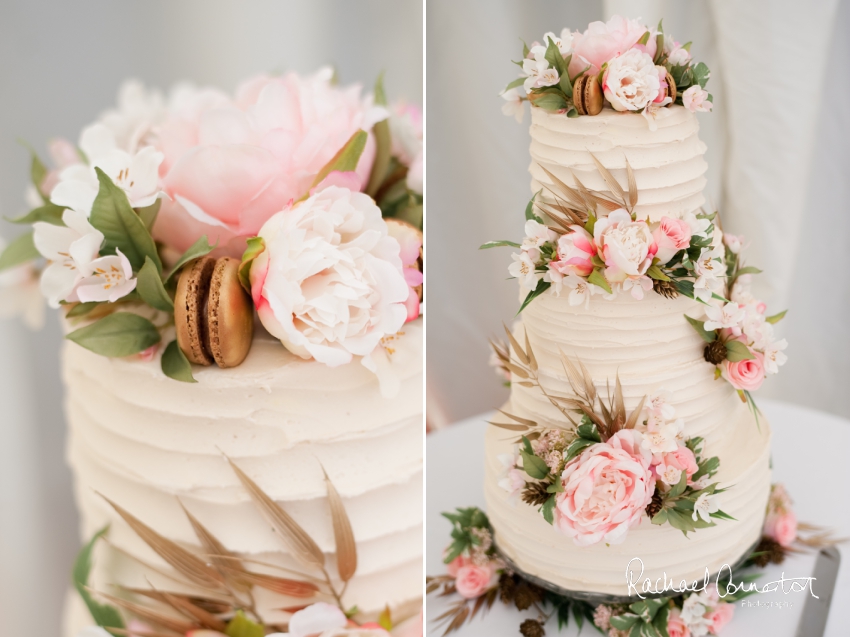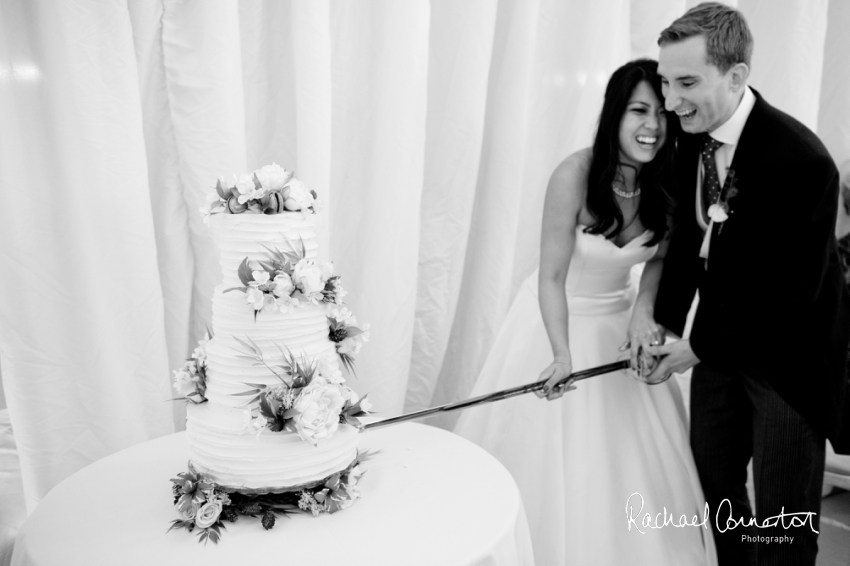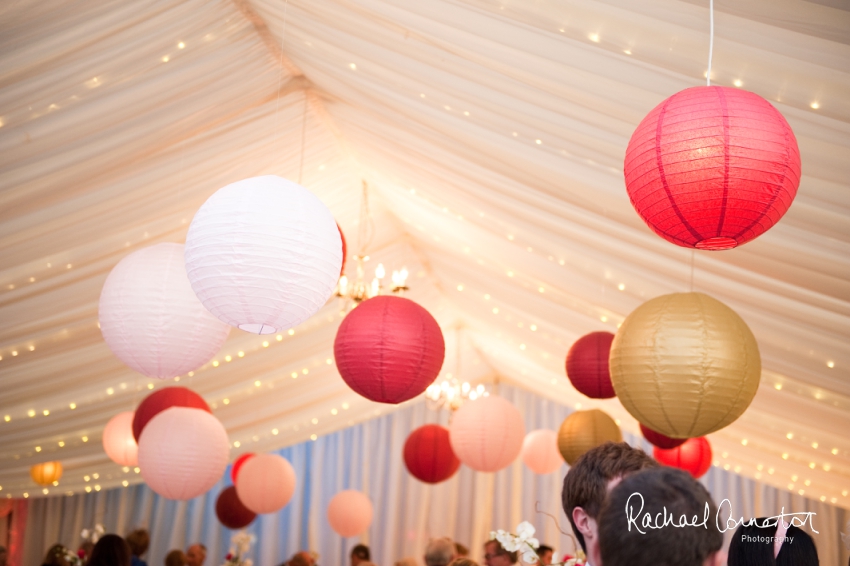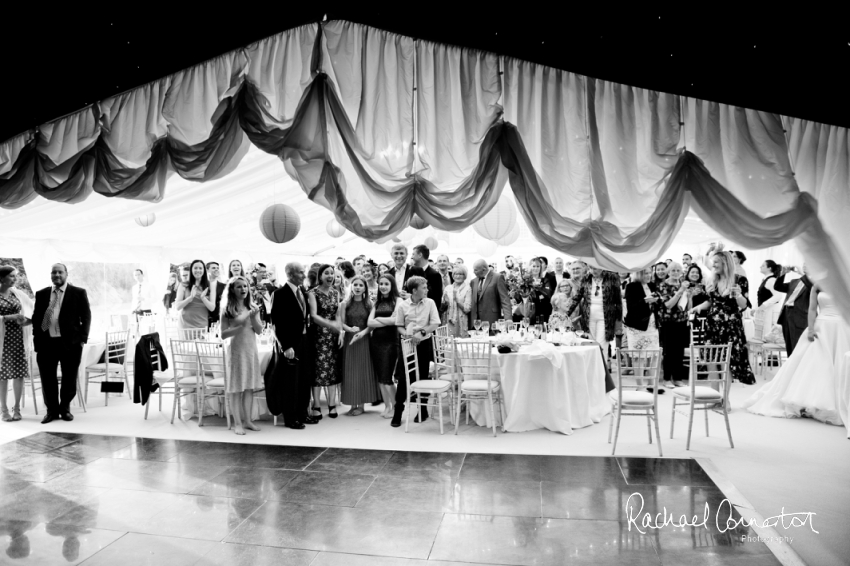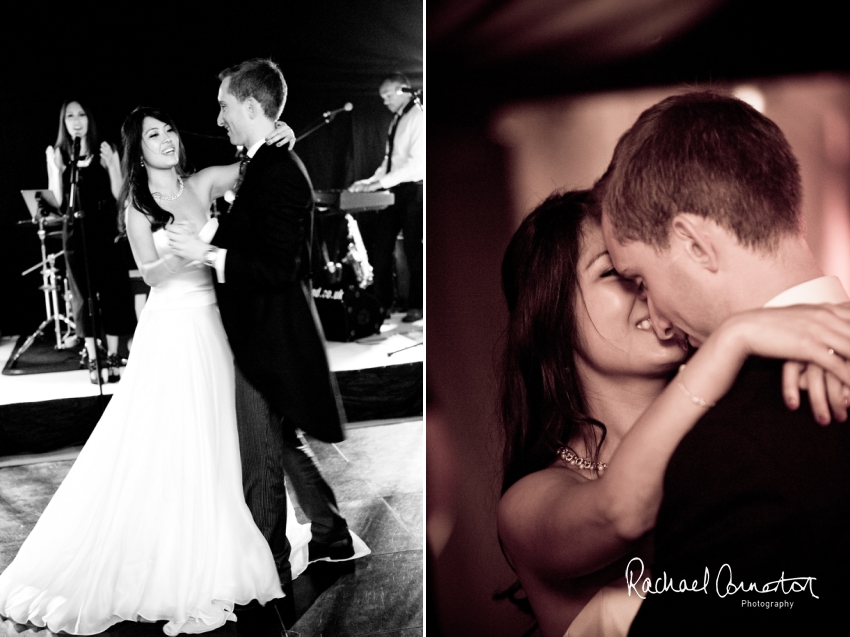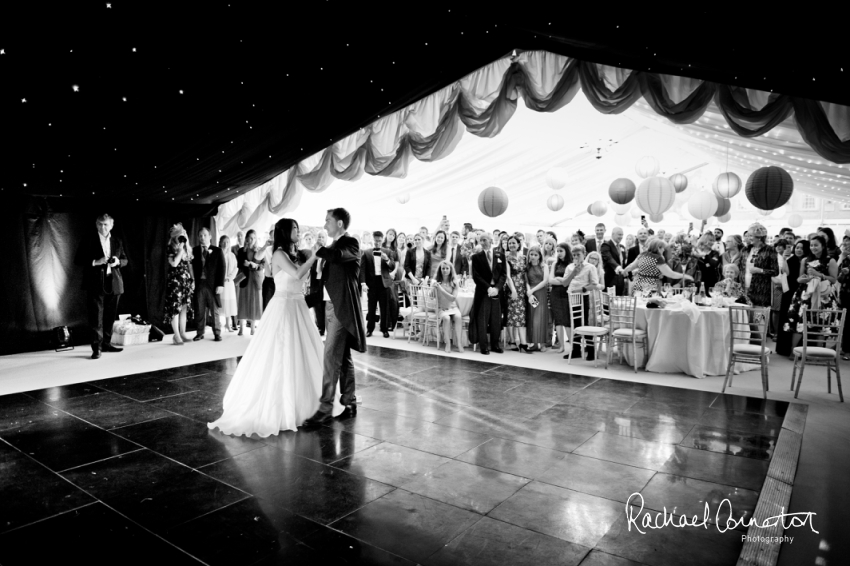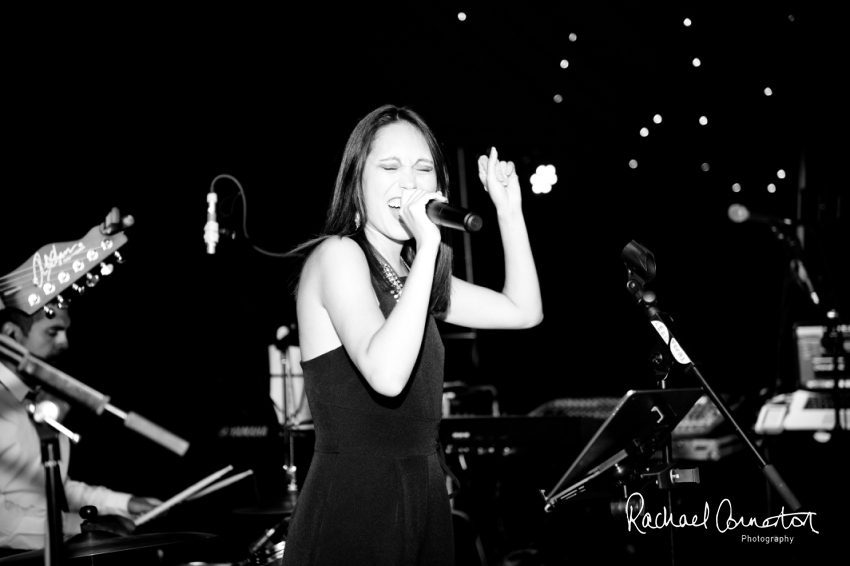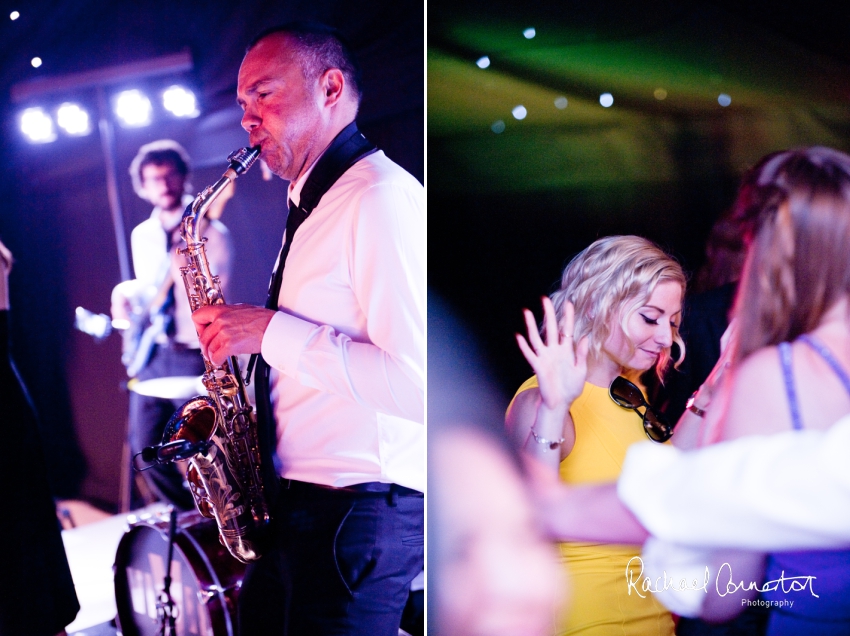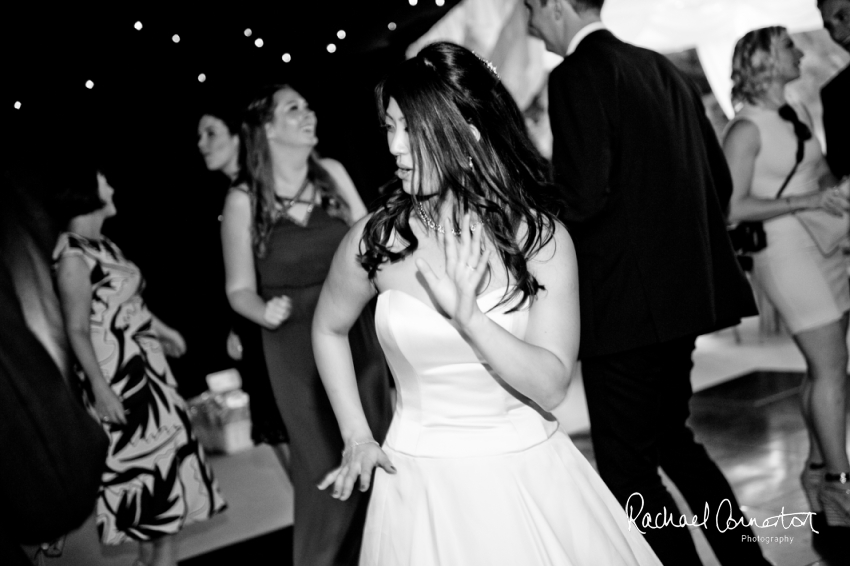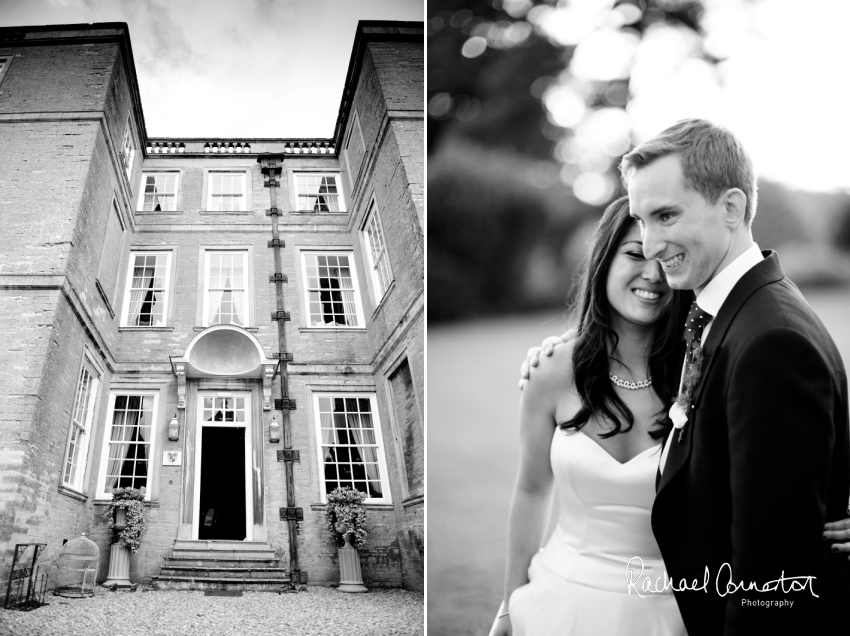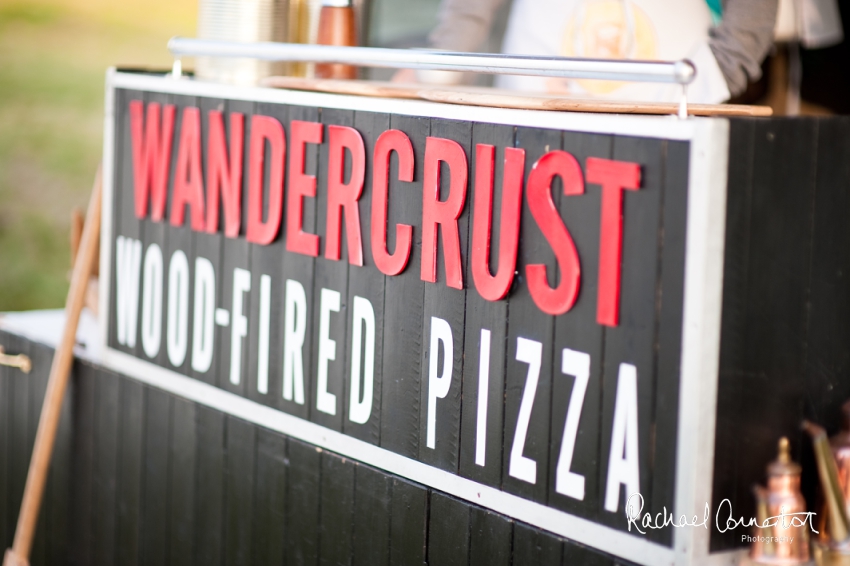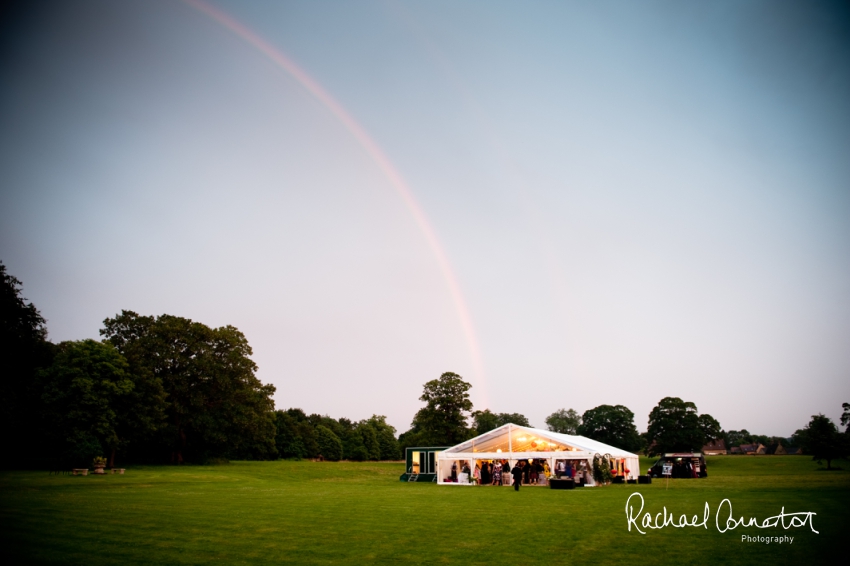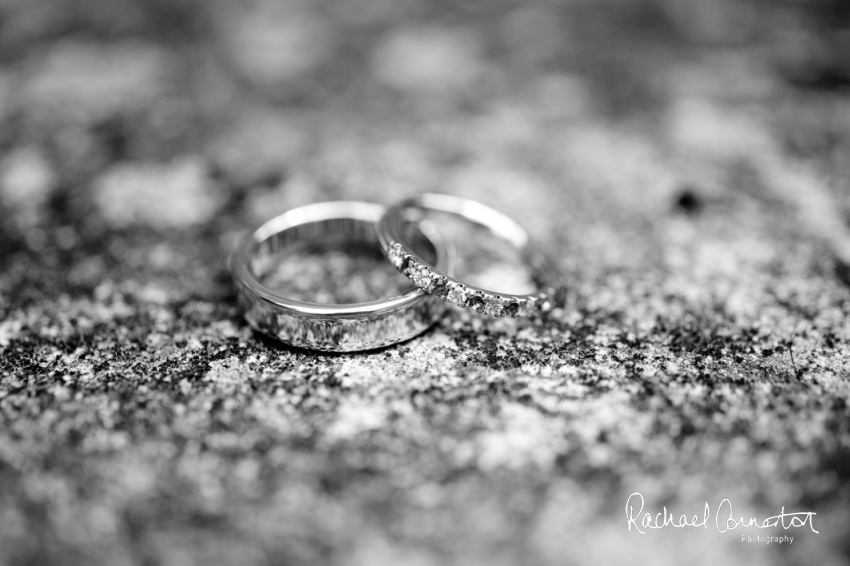 As the sun came down and Wondercrust pizza fired up its ovens ready for some evening savoury treats, we left the packaged dancefloor and one very happy bride and groom.
And as we turned around to look back on the brilliant party with huge smiles on our faces, we were treated to the most beautiful rainbow which appeared to end right at the marquee itself......what a perfect end to an utterly magical day!