Amelia & John's Stapleford Park two day wedding - Day 2
This two part extravaganza was just too beautiful not to share day two as well. As you'll have seen, day one left us completely buzzing, so imagine how excited I was to return to stunning Stapleford Park for day two of this incredible non-stop party!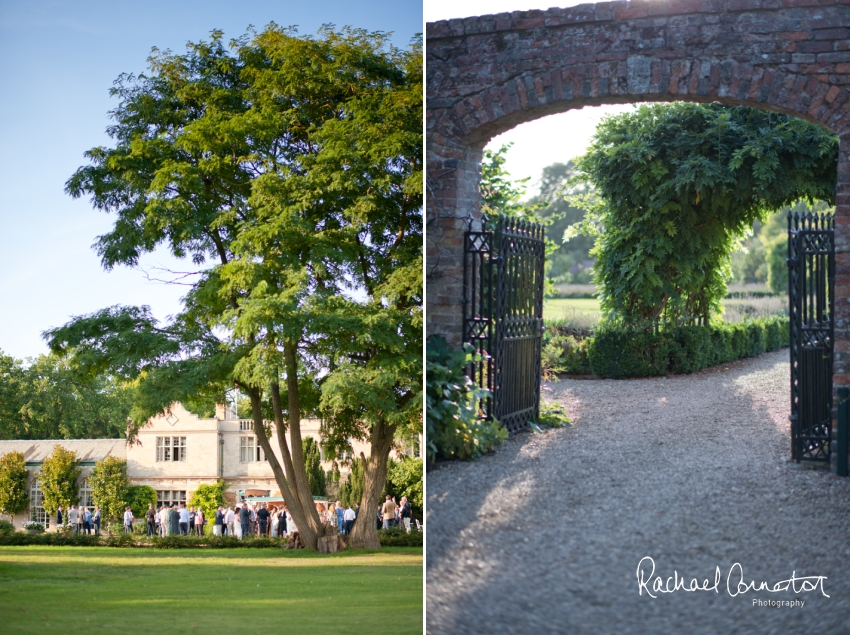 As soon as I arrived in the Sanderson suite, I was firstly completely blown away by how amazing looked in her second Jenny Packham dress…just exquisite. She let me into a little secret and said that this was her favourite of the two designs….with the gorgeous flowing star design (which 'swooshed' as she walked), I could most definitely see why!
Secondly, I couldn't quite believe how beautifully fresh-faced Amy and her sister were, as if the day before (and the party into the early hours) just hadn't happened. We were all full of stories about exciting points from the day before and from after we'd left, with the dance floor completely thronging!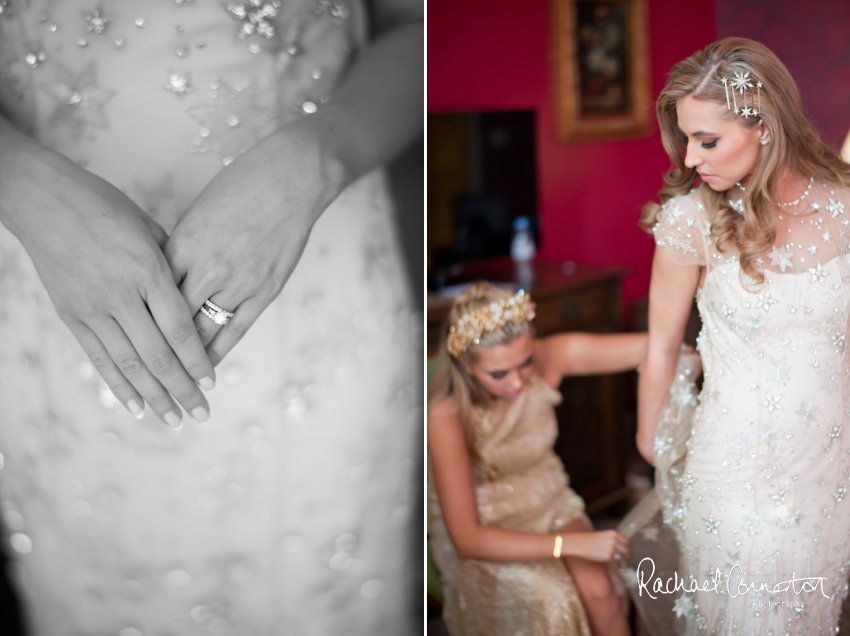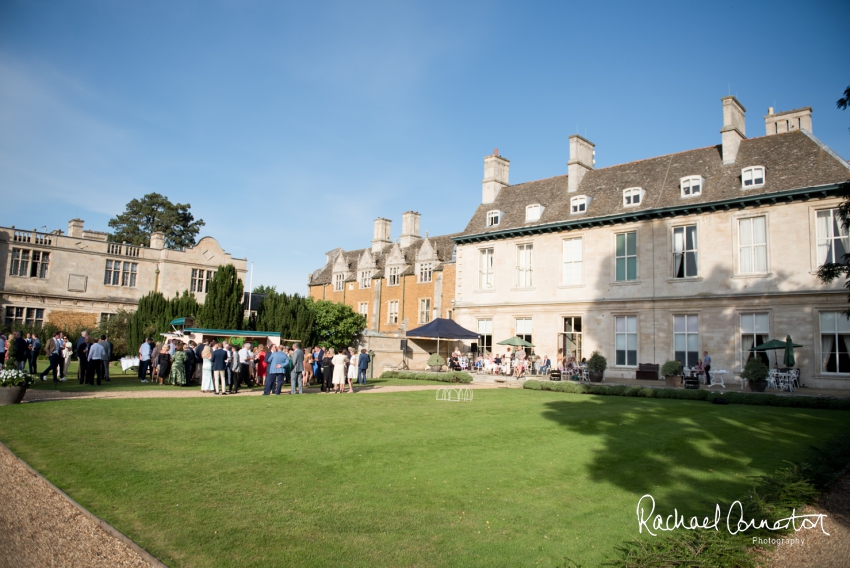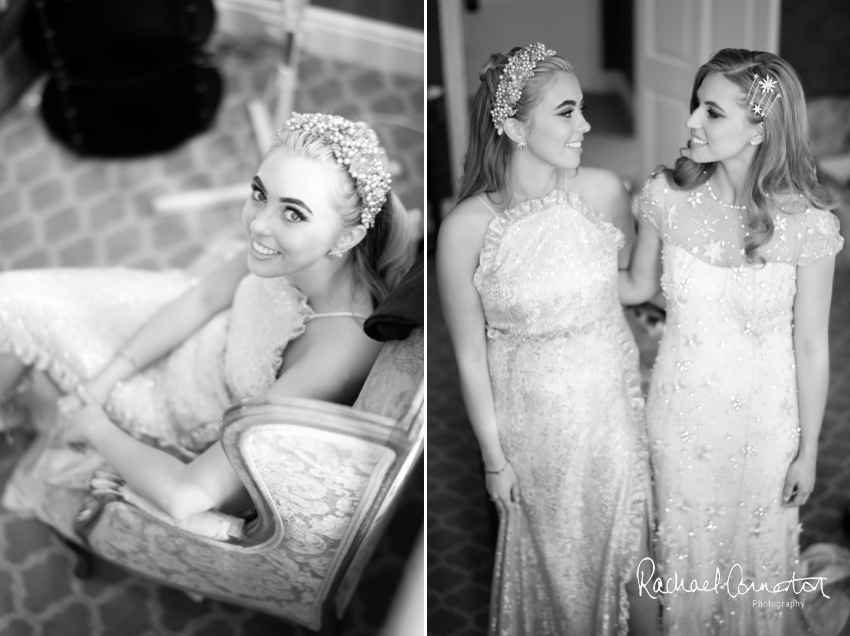 One point that I absolutely loved too was that Amy's lovely Grandma was in the room getting ready with them – I could see just how close she was to her Granddaughters and I'd really clicked with her the day before. It was so special to see just how excited she was for day two as well.
Another moment that made my heart swell was when Amy's Mum walked Amy and her sister down the breathtaking sweeping staircase at Stapleford; a mirror of the same walk that she'd taken with her Dad less than 24 hours before ahead of the ceremony.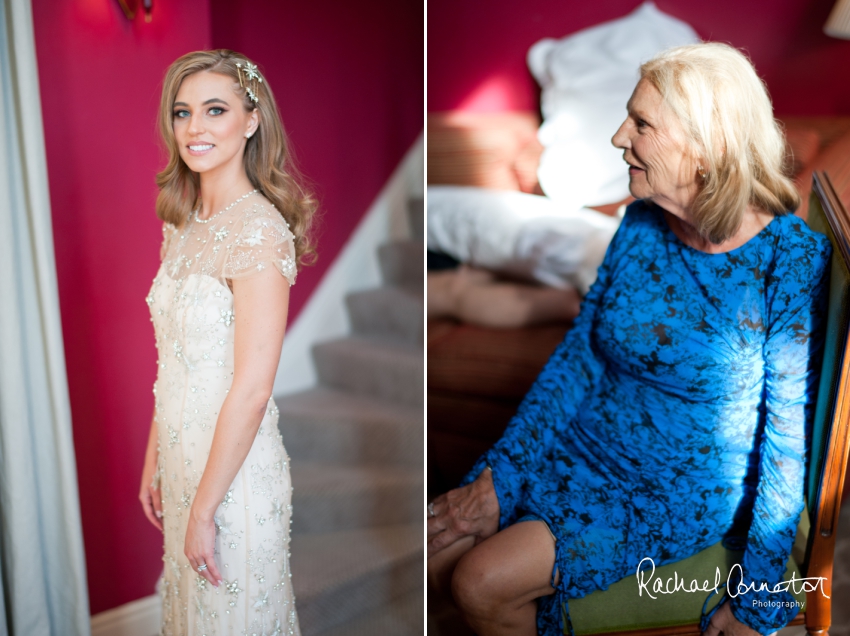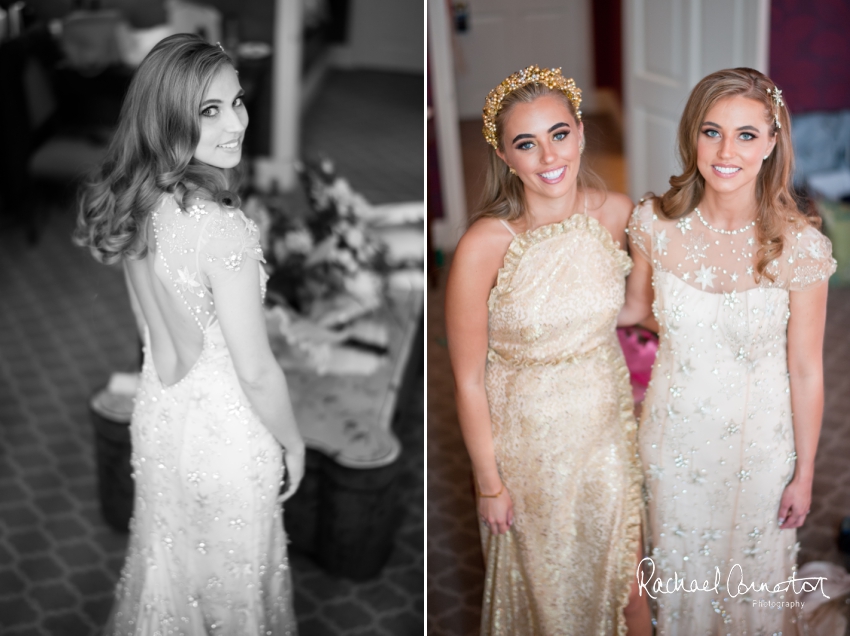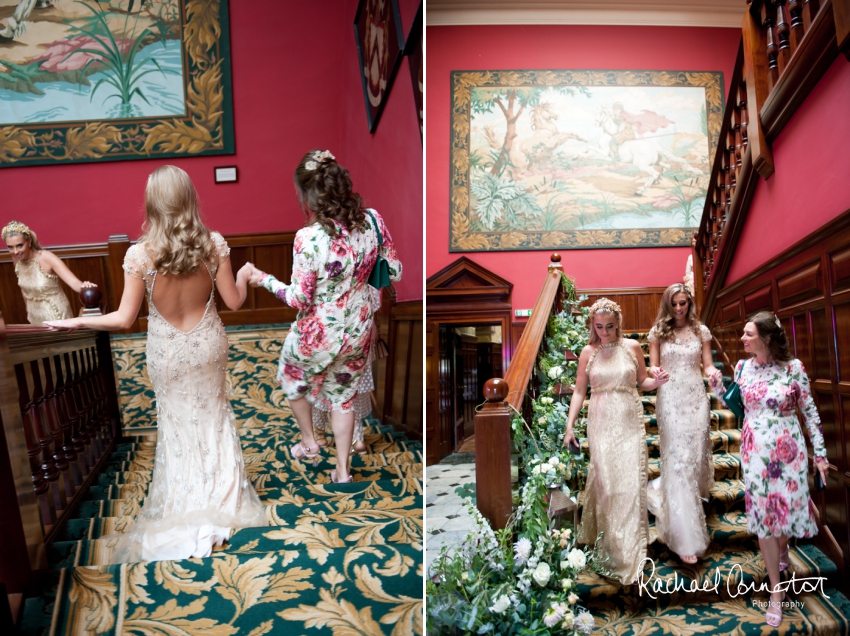 And then it was on to greet everyone…as the brilliant soul singer reached incredible notes out on the patio and the sun shone to perfection, Amy subtly strolled out outside to be greeted by her now-husband John and 250 of their guests. I just knew that today was going to be equally as special as the day before and, just as I'd seen up in the Sanderson suite, there were no jaded faces – everyone looked just as beautifully styled, again, with a new array of stunning hairbands and fascinators and some of the most gorgeous wedding outfits I've seen.
The eye-catching floral moongate from the brilliant Sophie's Flower Company was just the same…I know that Sophie and her team had done a very quick check that morning, but all of the blooms looked as fresh as they had the day before (and provided the perfect backdrop again)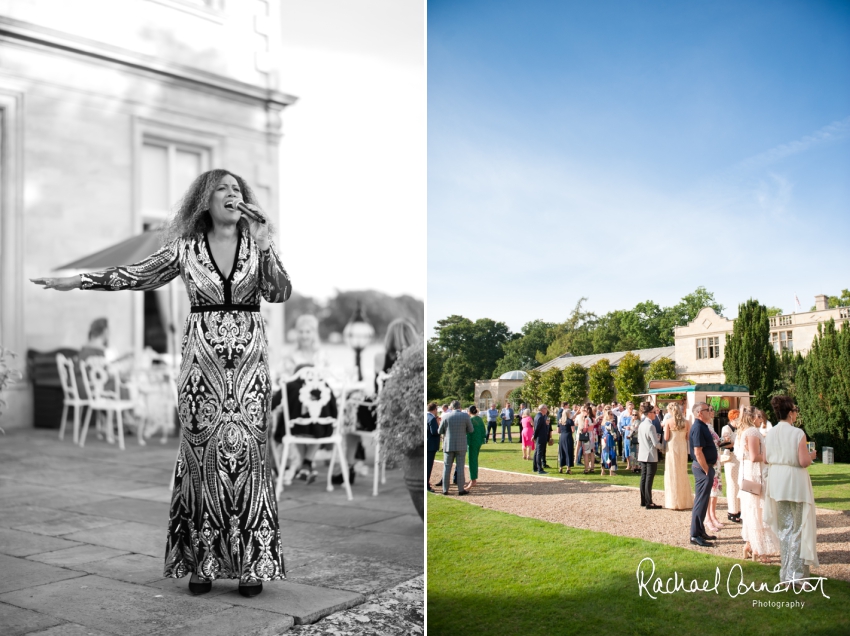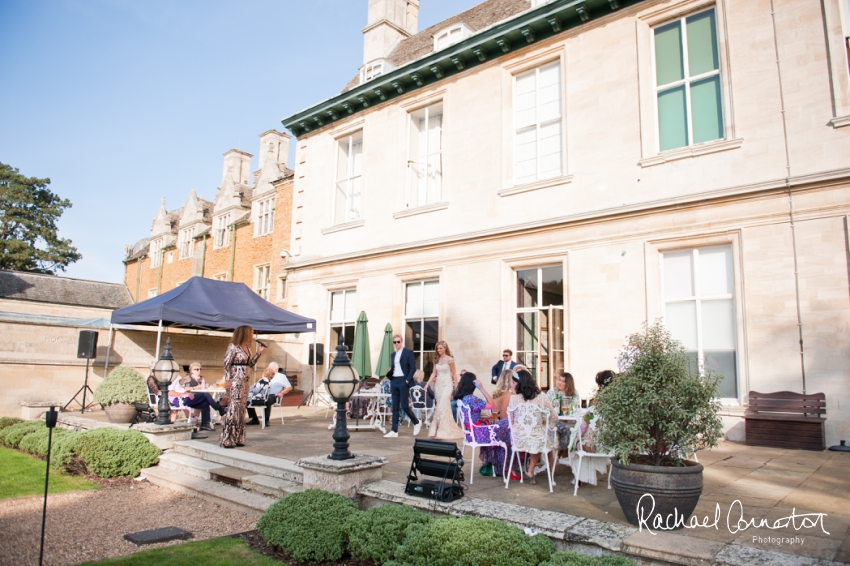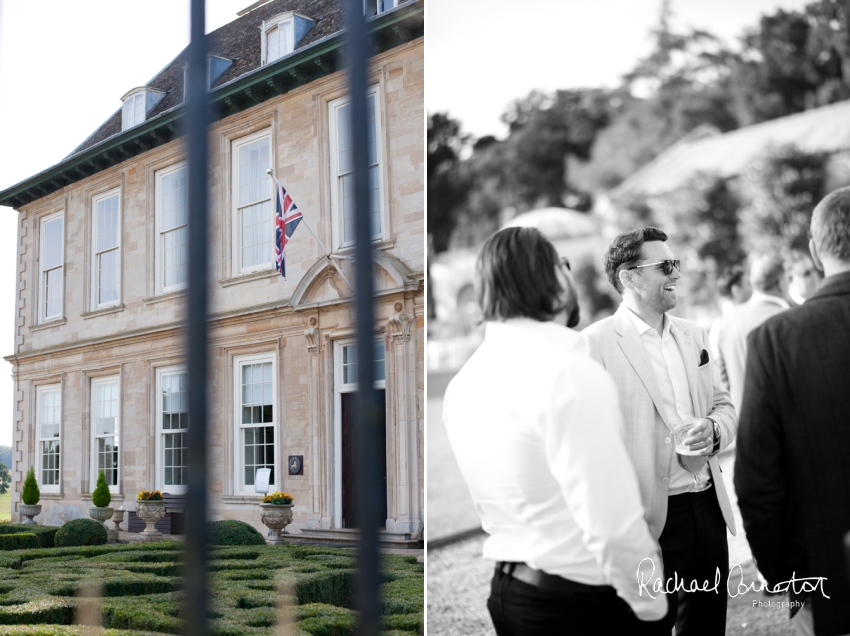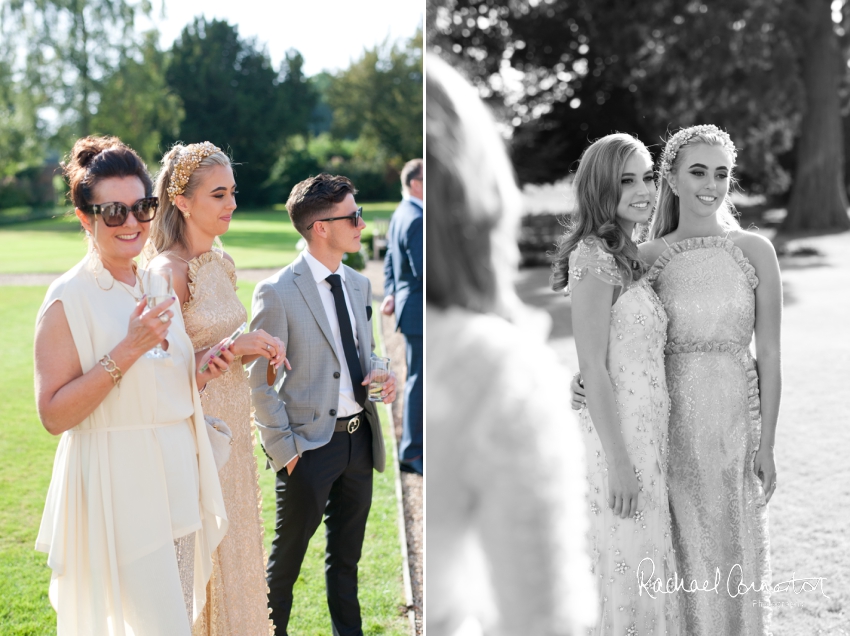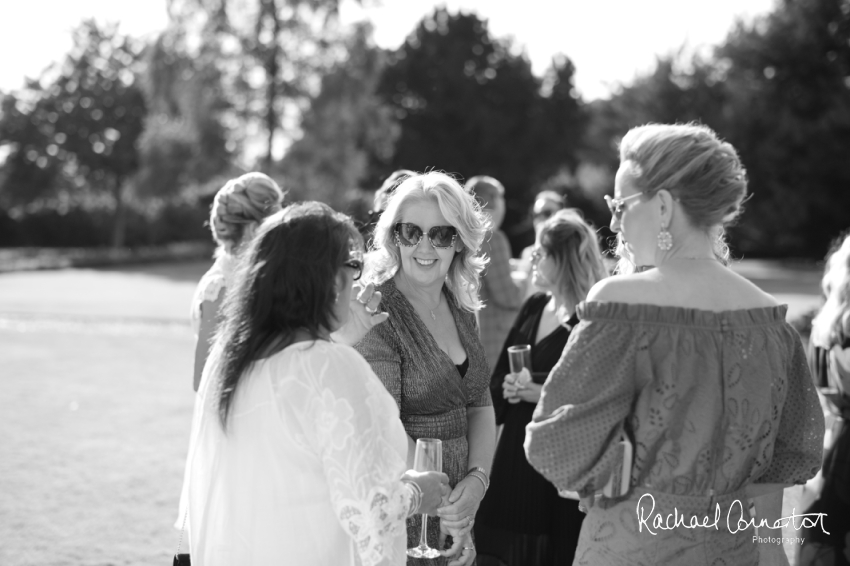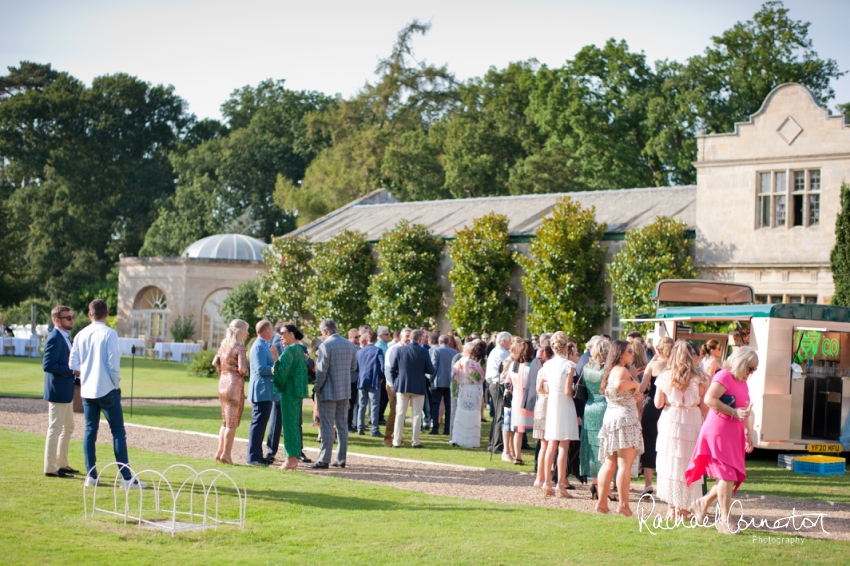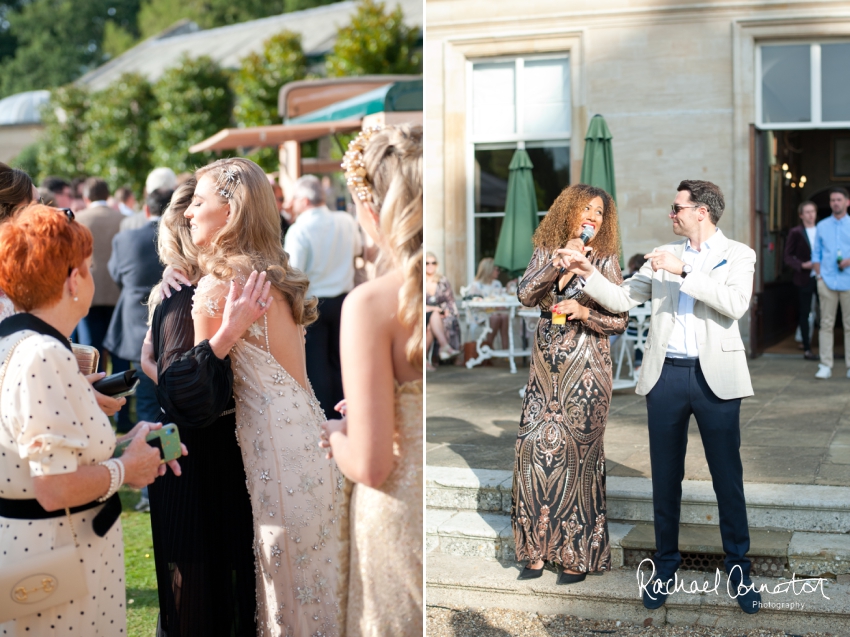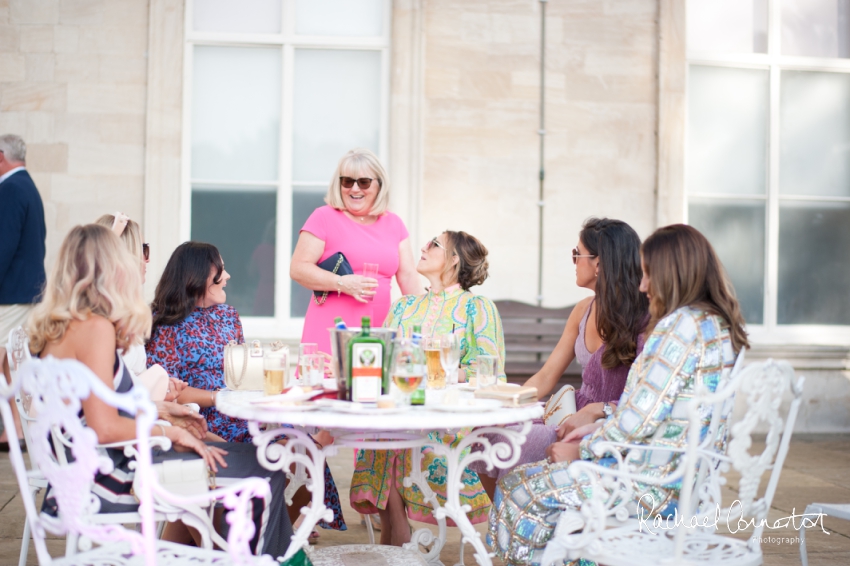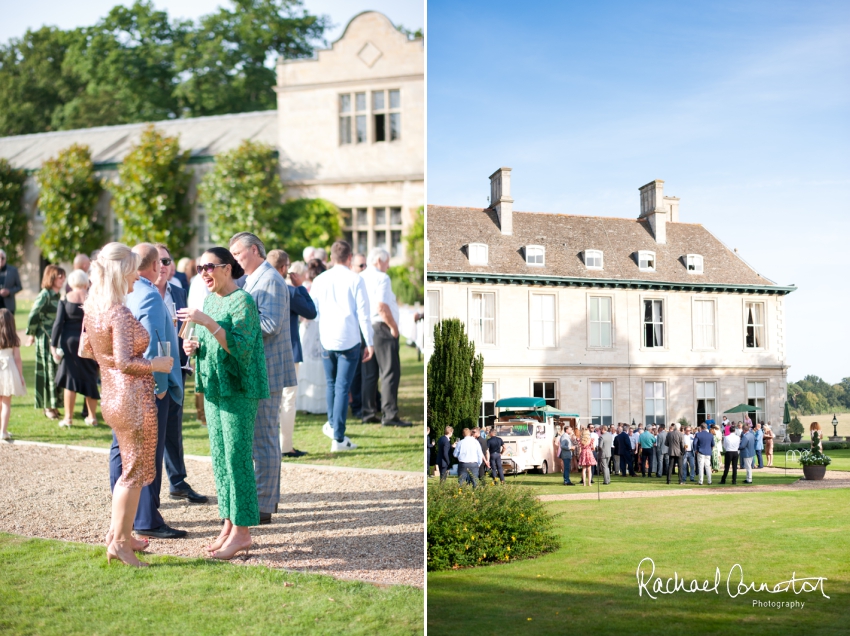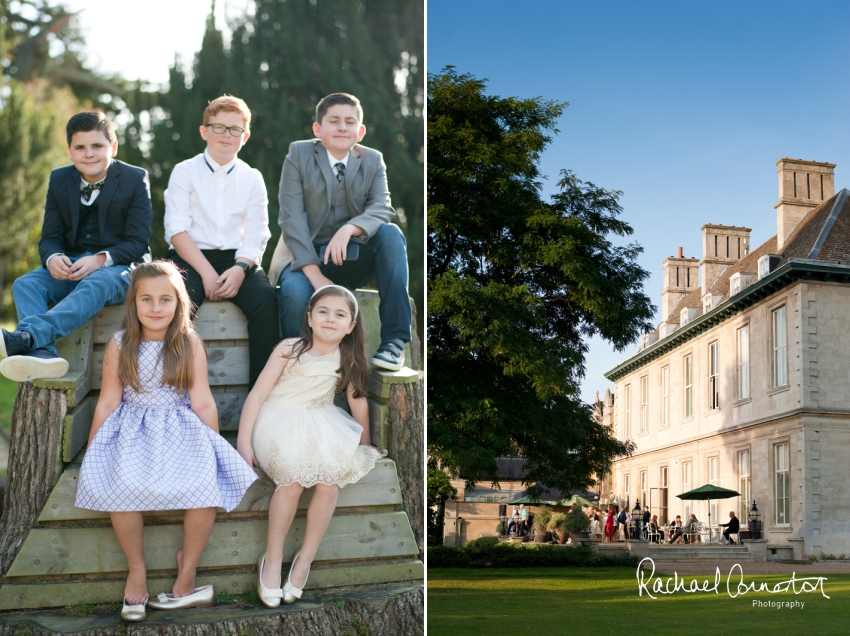 Rather than the more traditional sit-down meal of the day before, today was all about a relaxed feel, and guests were treated to a yummy afternoon tea, complete with (my favourite!) macarons, all lined up prettily in a sea of pink. Later, after drinks on the patio, oodles of smiles and lots of photography opportunities for me in the delicate September sunshine, guests then moved over to a delicious BBQ, with a lovely laid-back feel that us Brits know how to perfect when the weather is right.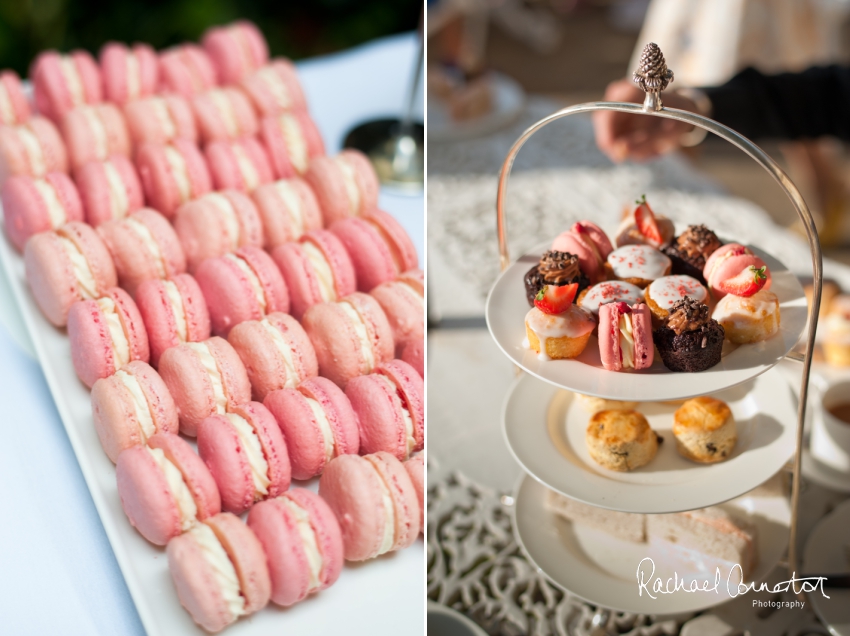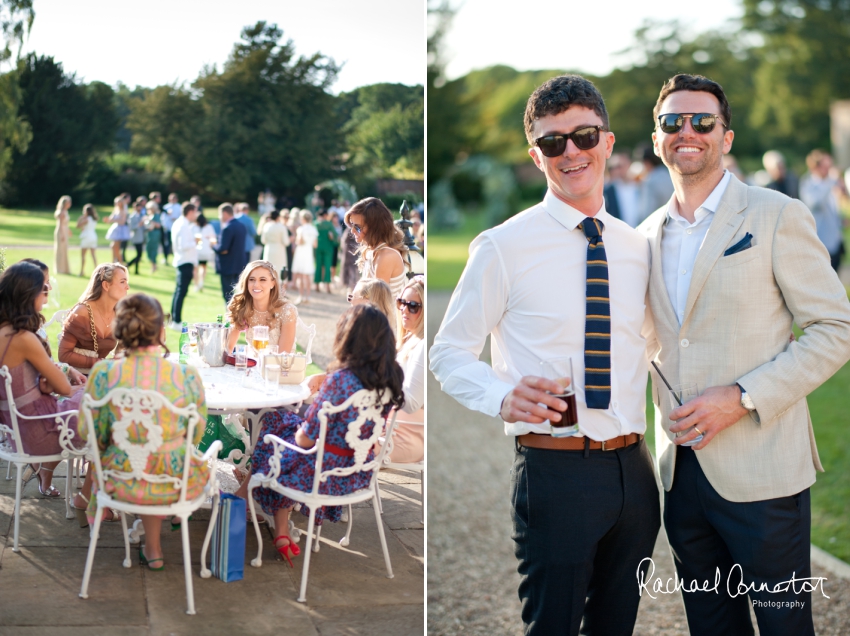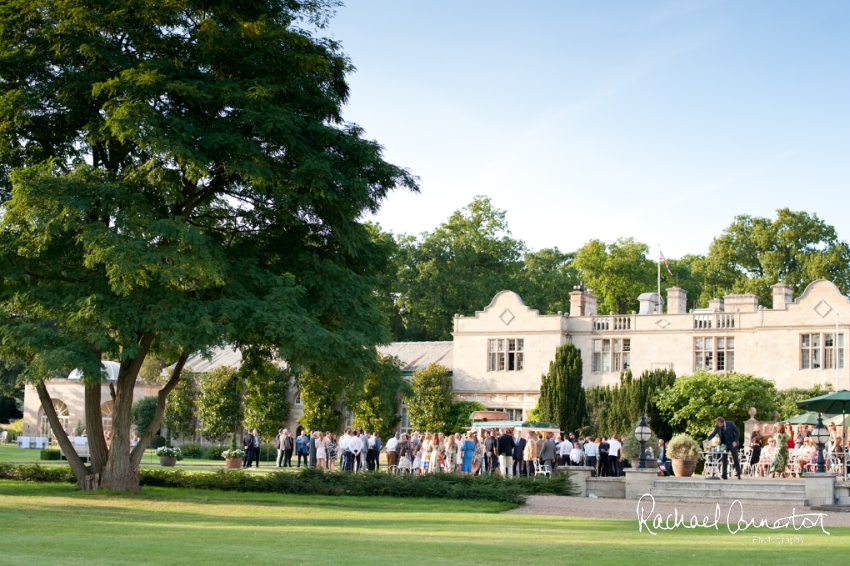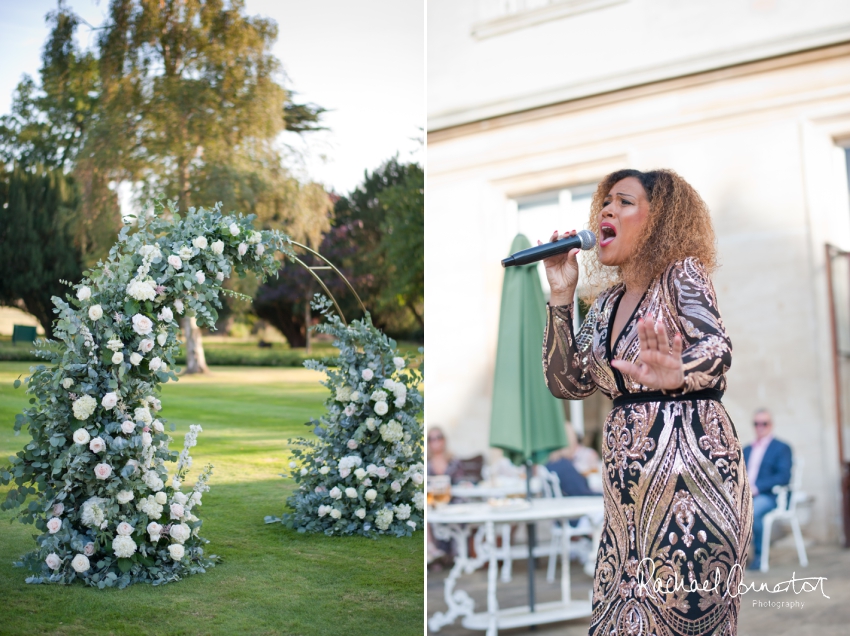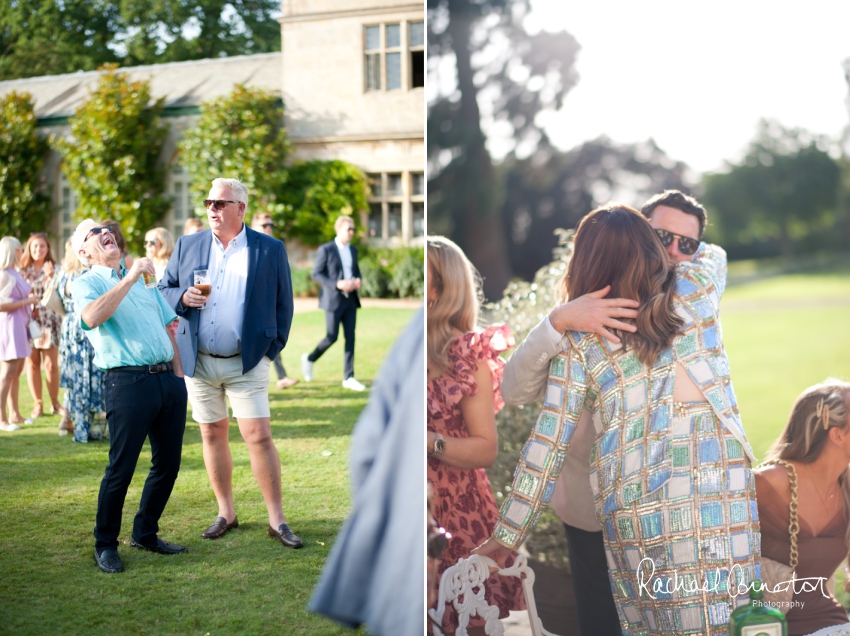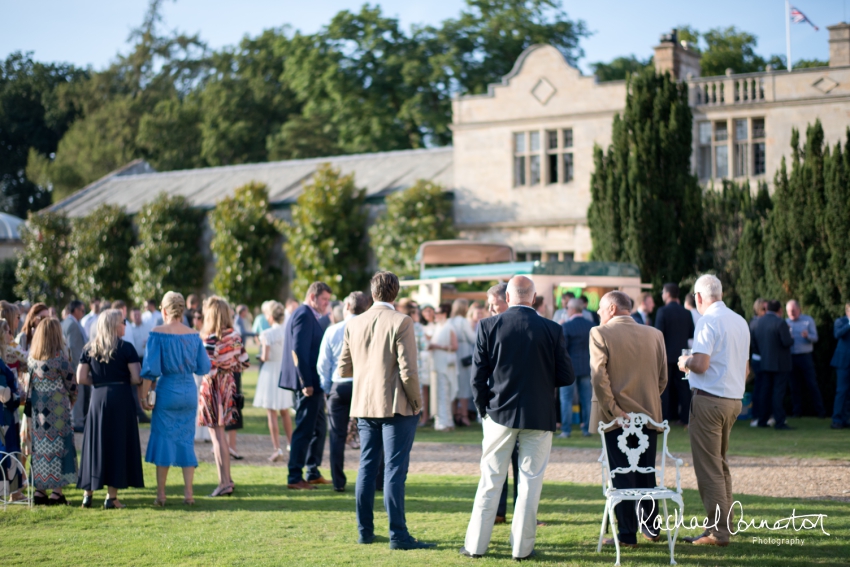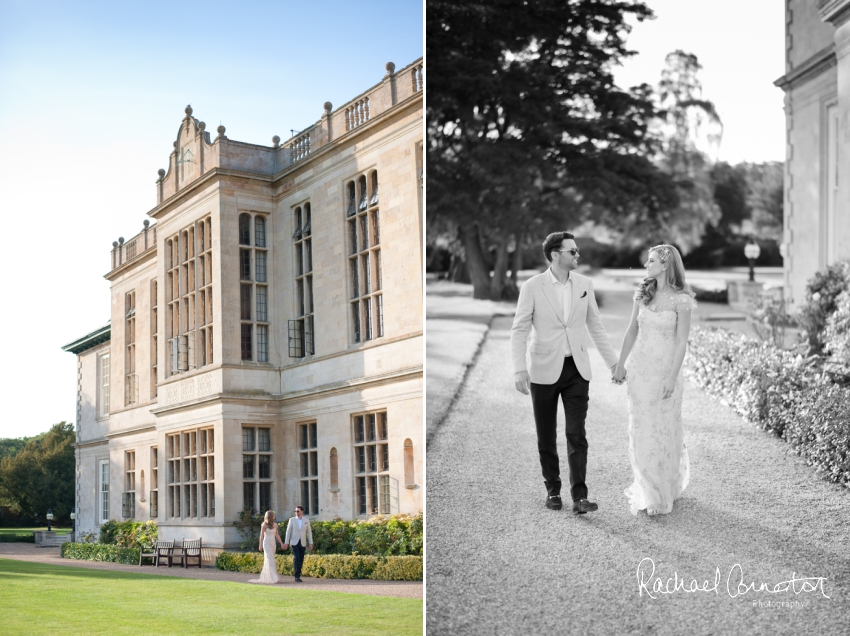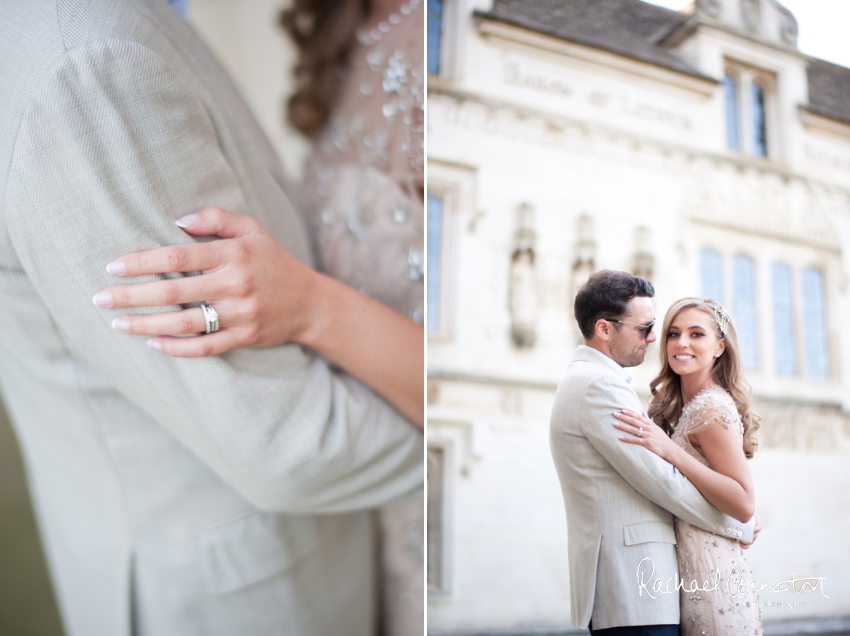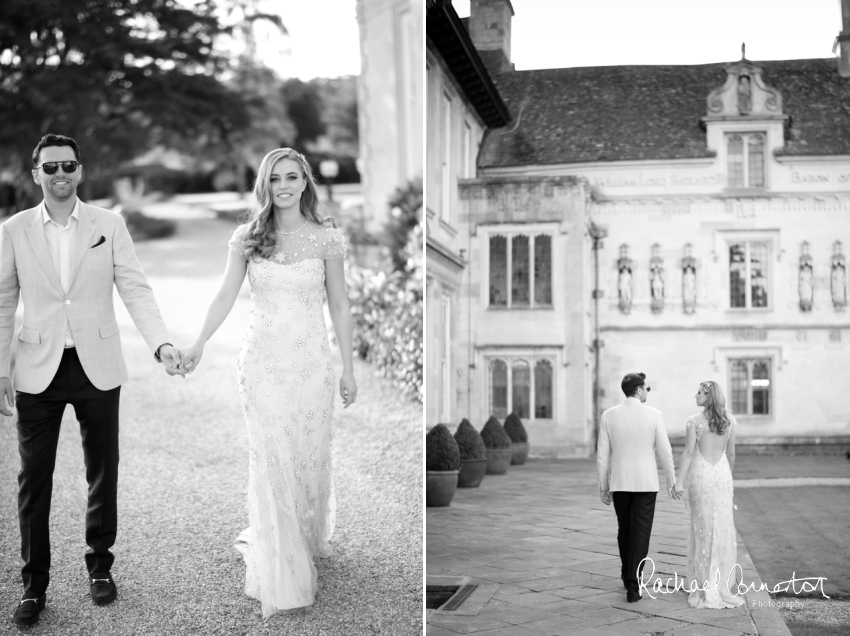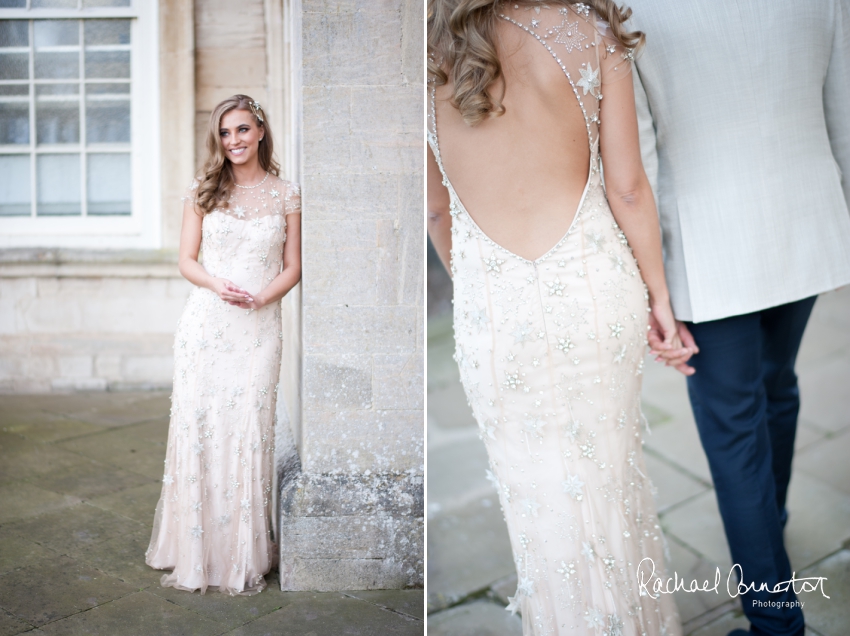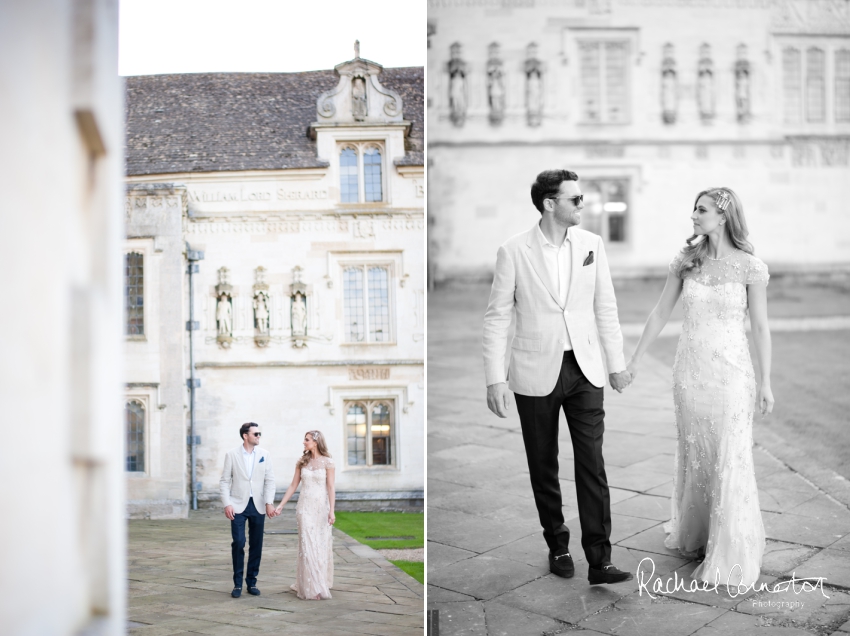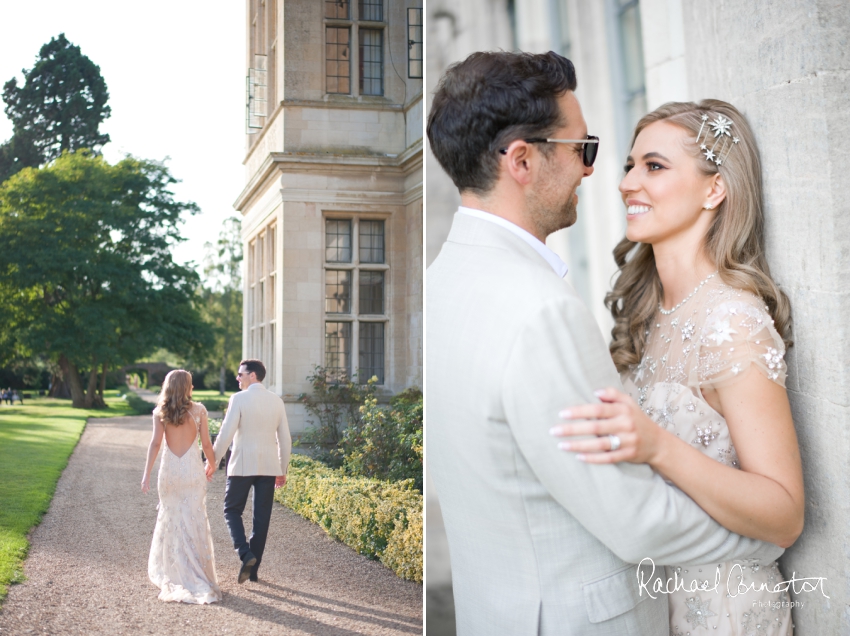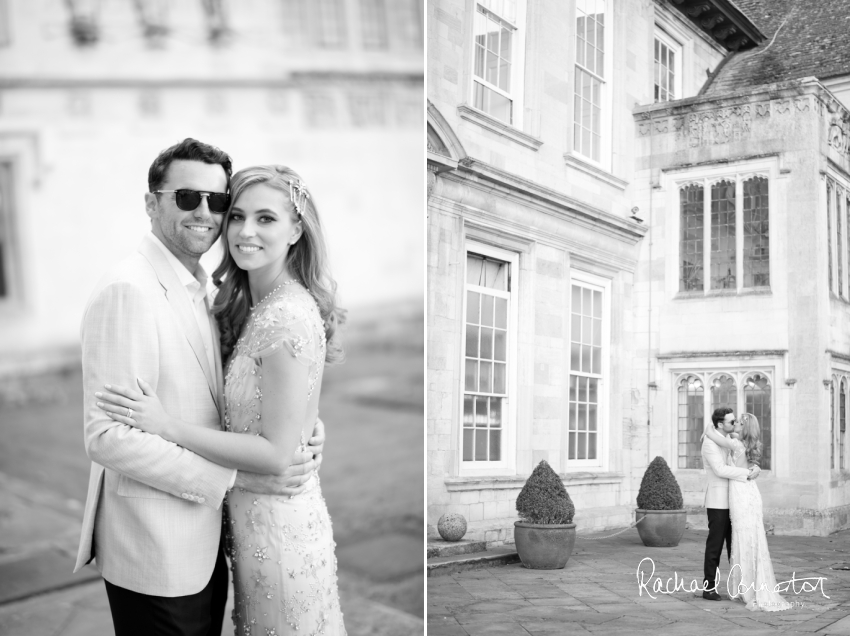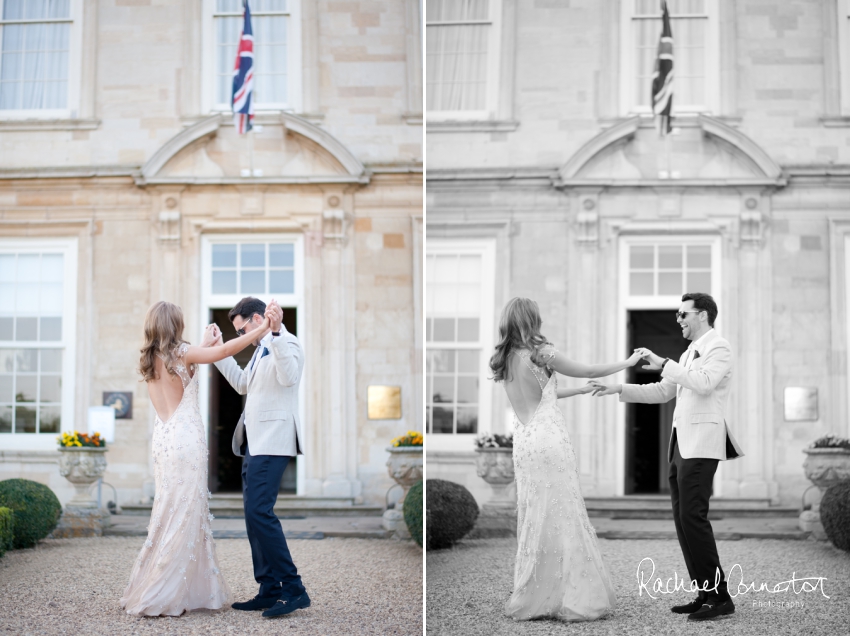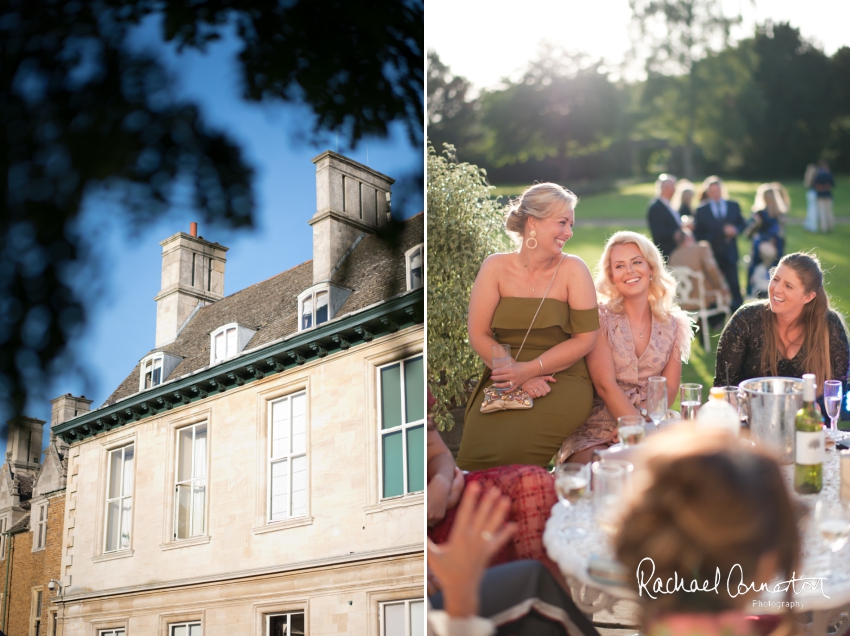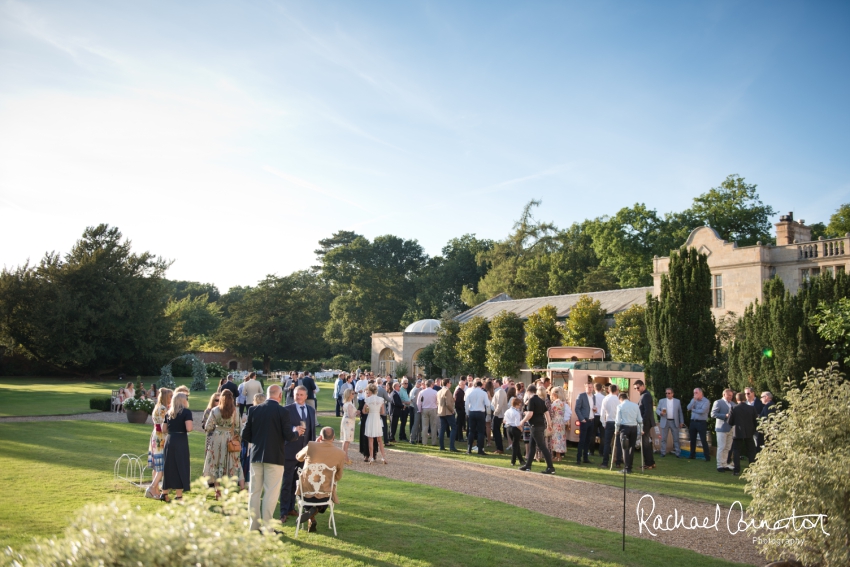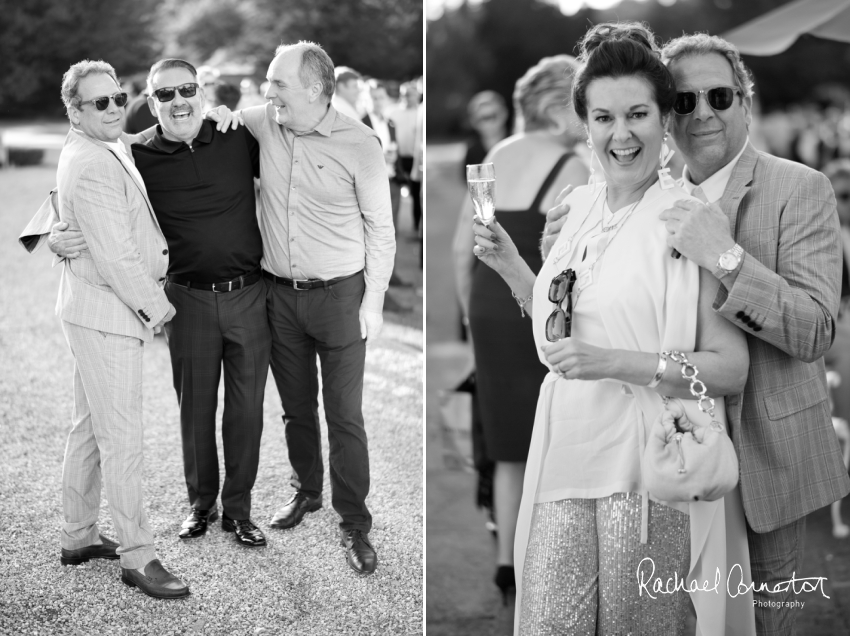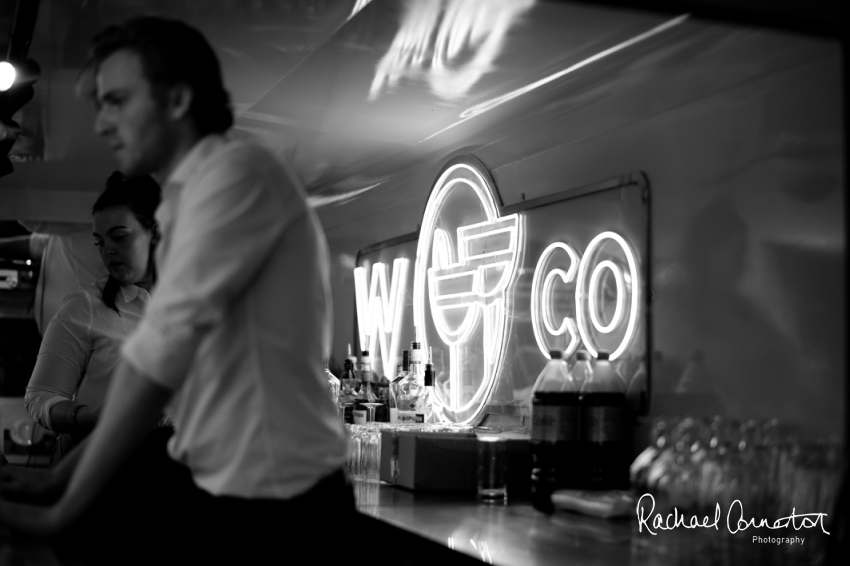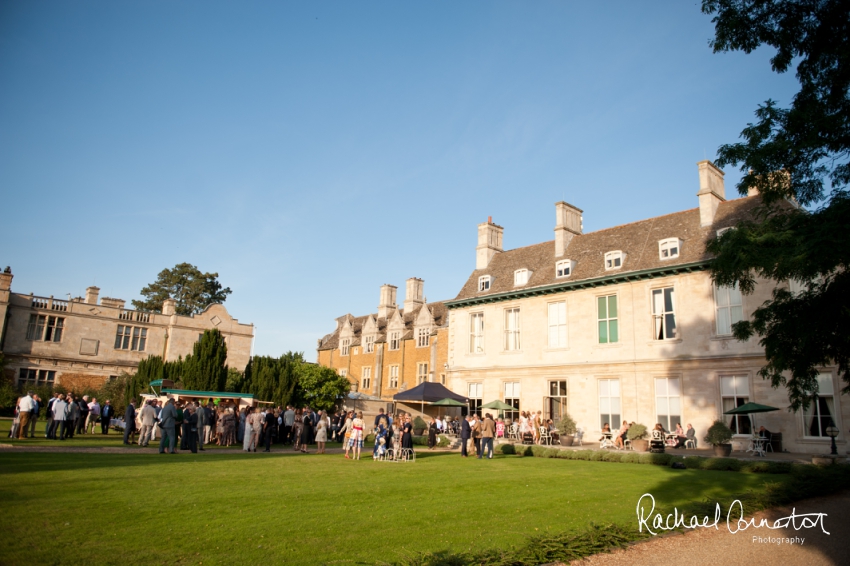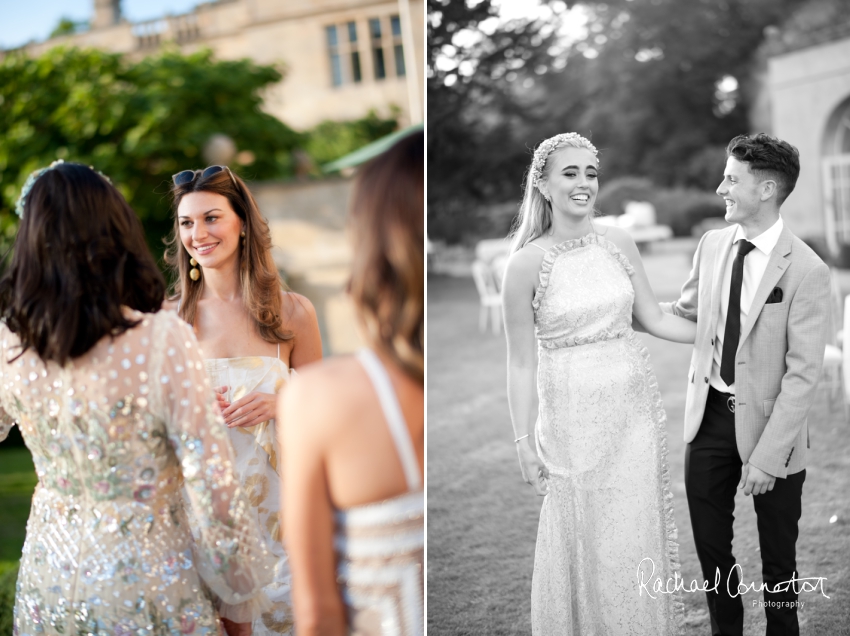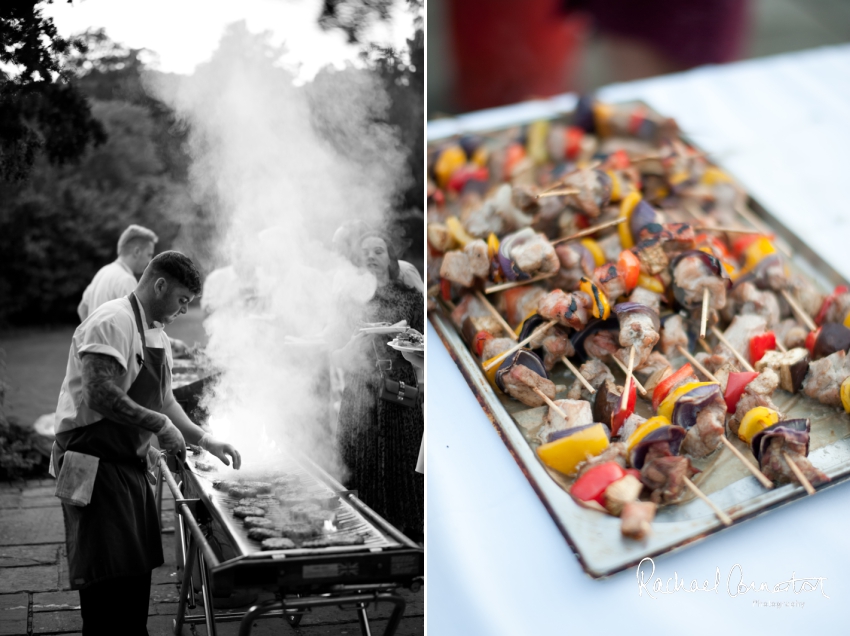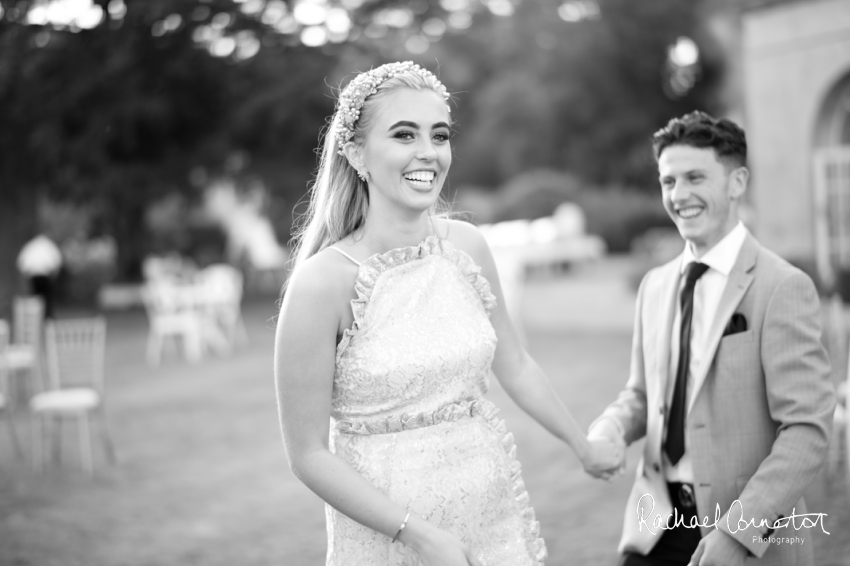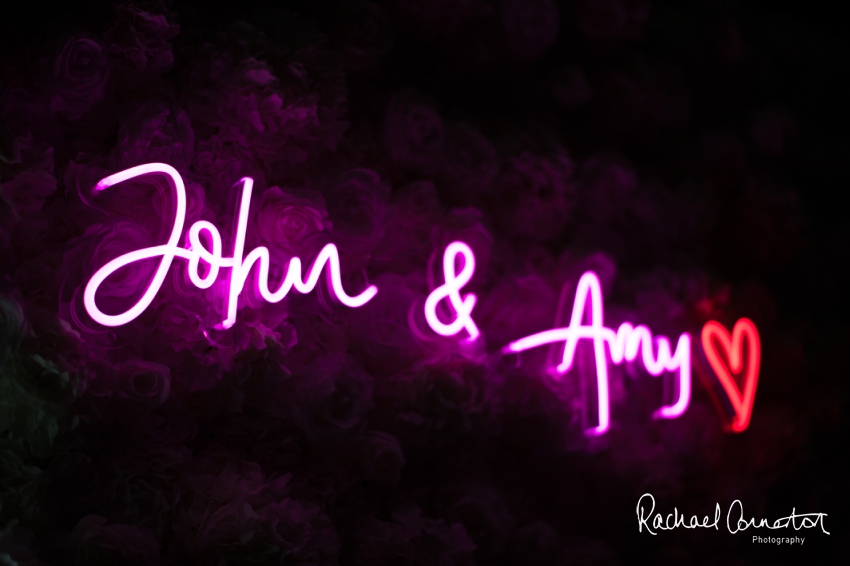 And then the party REALLY started. Under a (new) lighting spectacular, (newly positioned) stage for the DJ, a fabulously luminated (again, newly positioned) bar and, as if the night before just hadn't happened, everyone danced and I mean danced for hours and it was just brilliant. Every generation was there (including Amy's wonderful Grandma, arms in the air, dancing her heart out with Amy) as if the last 18 months, lockdowns and rearranged wedding dates hadn't happened. This incredible group of friends and family stole my heart and left me with the biggest grin for days afterwards.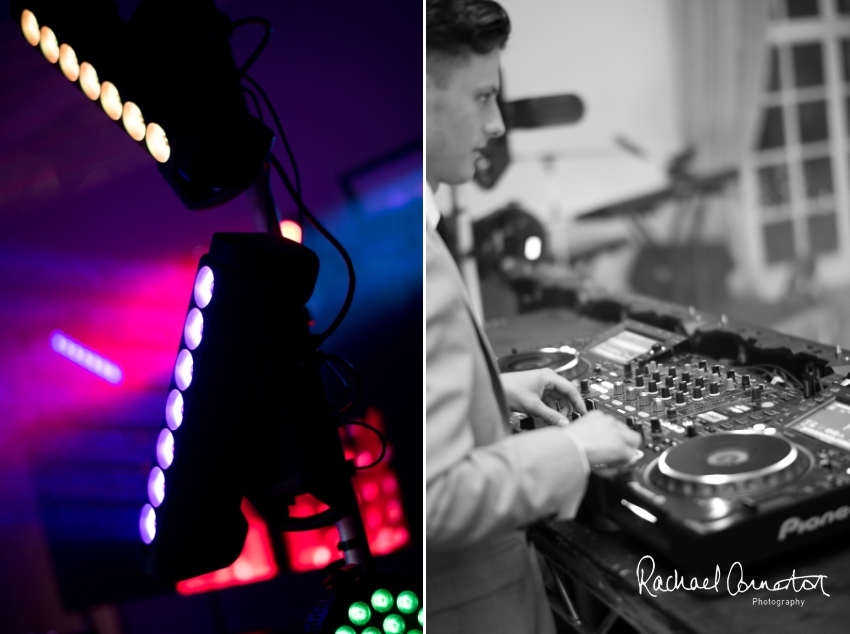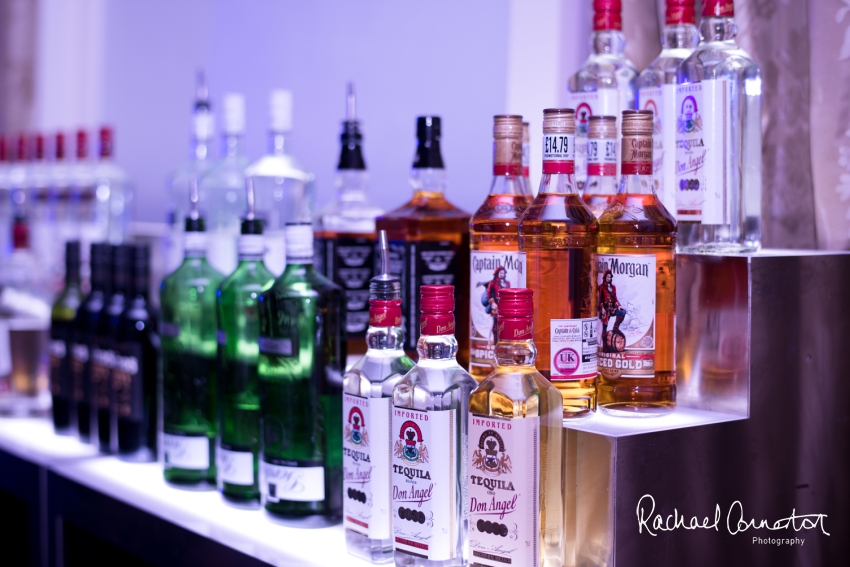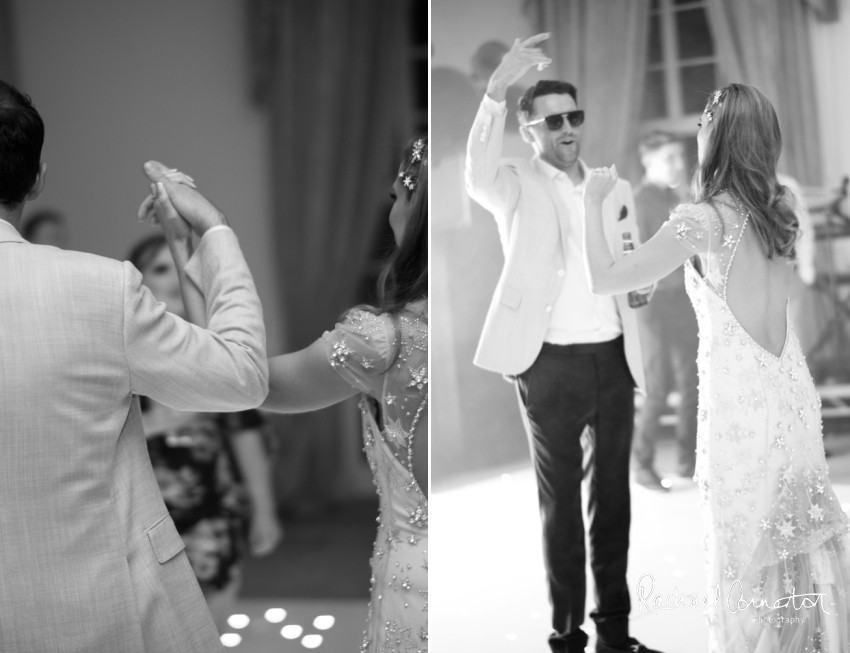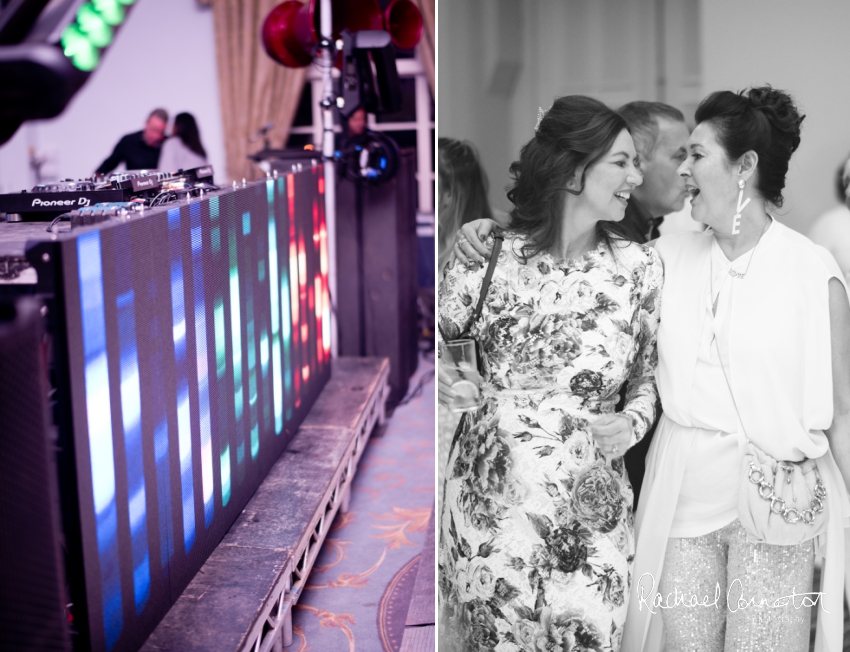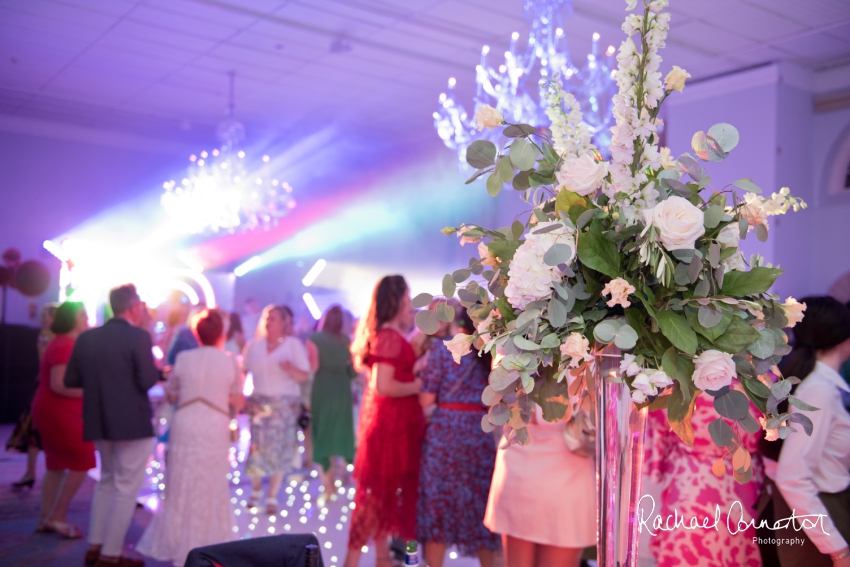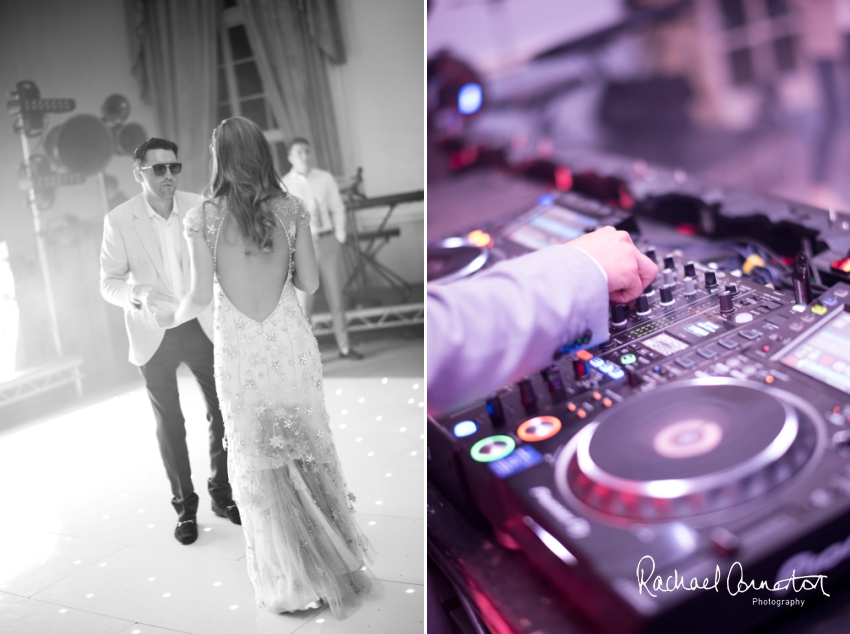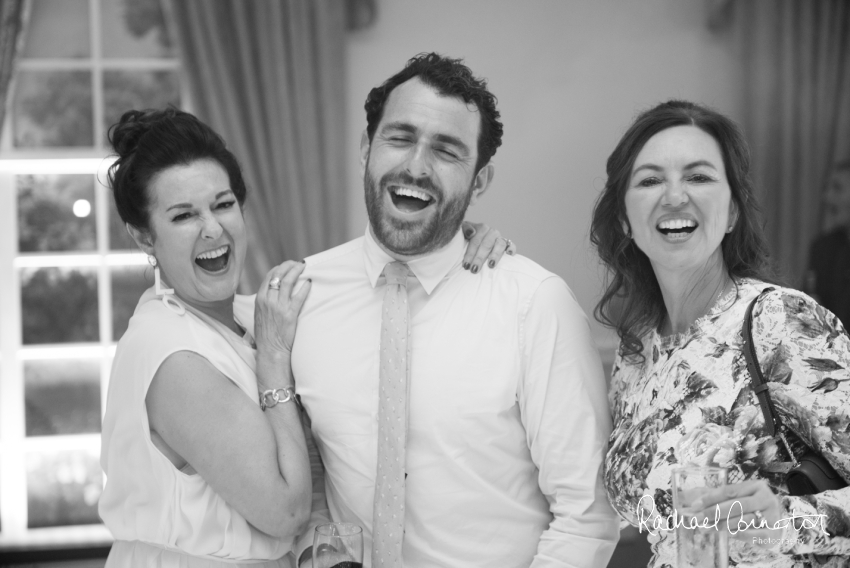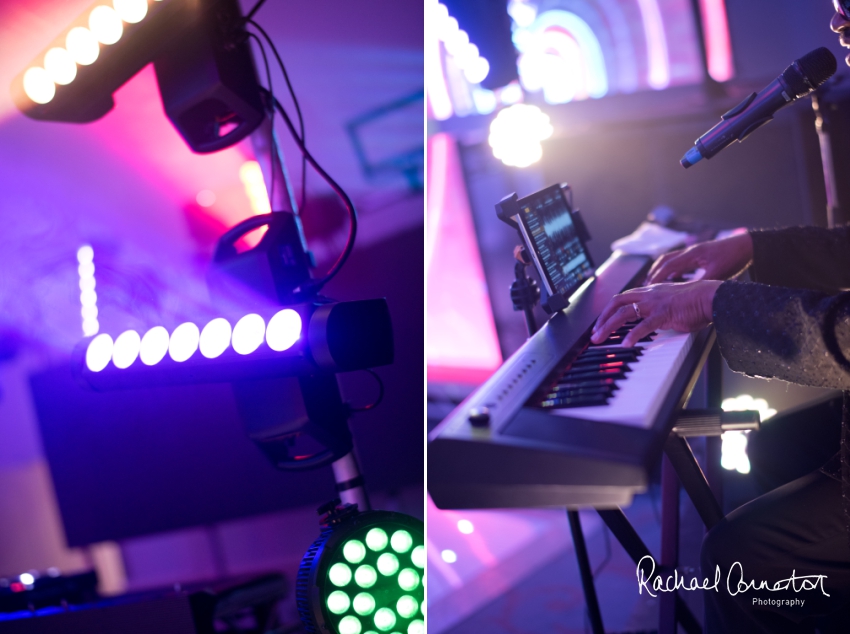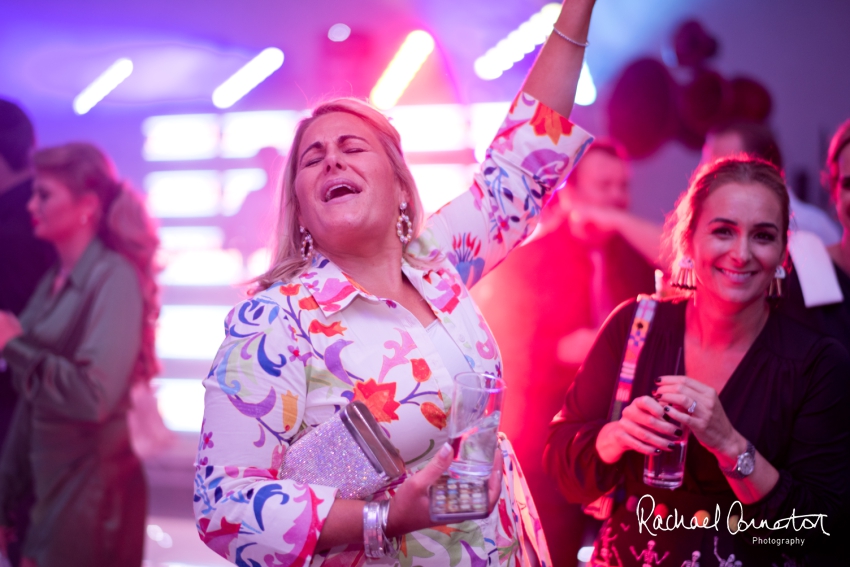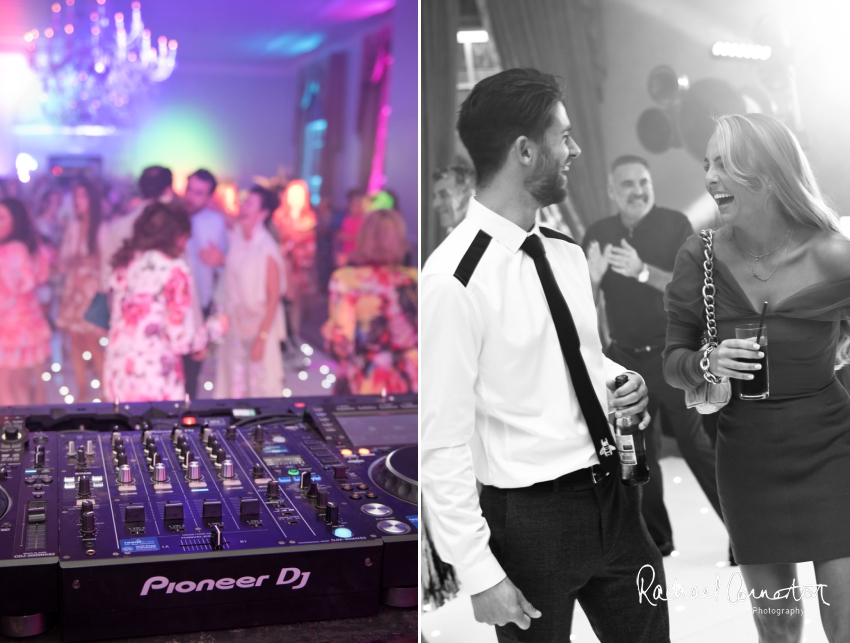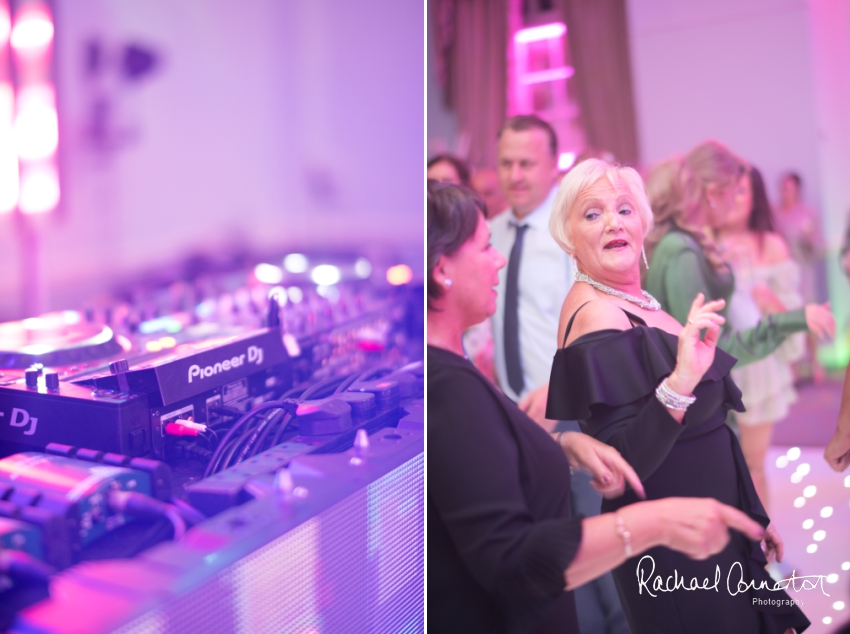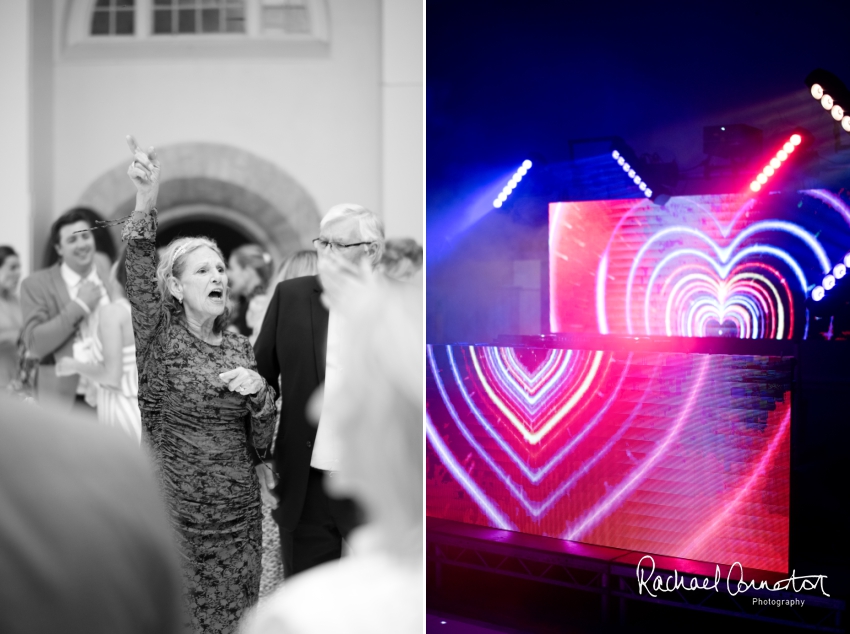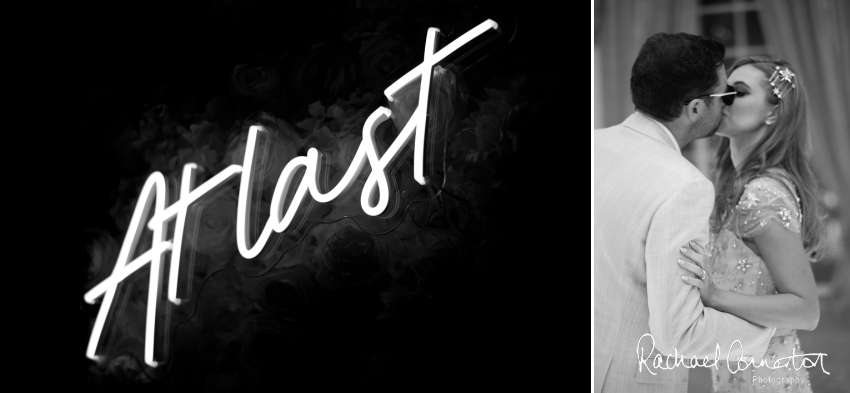 Thank you, Amy and John, for asking us to be part of this amazingly uplifting and transformative two days, it definitely reminded us why being together and celebrationg life is just magical!
Venue: Stapleford Park
Dress: Jenny Packham
Flowers: Sophie's Flower Company
Videography: Our Wedding Videographers
DJ: Jomanji Music